Introducing the Christiaan van der Klaauw Stella Nebula, with Fossilised Shell Dial
Iridescent ammolite and the most accurate moon phase display on a wristwatch.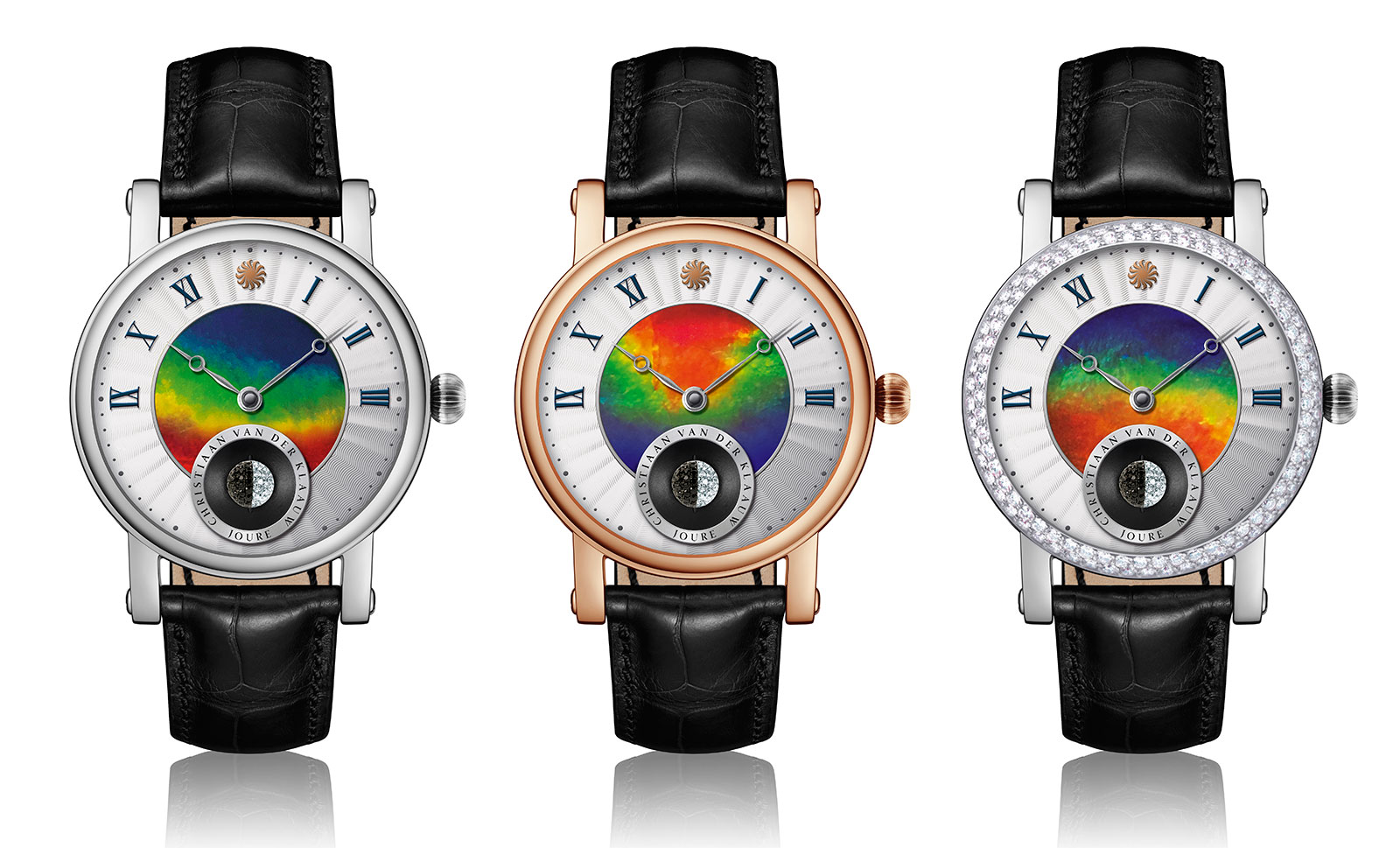 Formed from fossilised ammonite shell, ancient spiral-shell molluscs that went extinct over 66 million years ago, the gemstone ammolite is iridescent and multi-hued, a combination of opal and mother of pearl. Ammonite shell, in fact, is essentially made of the same material that forms other of pearl, with the heat and pressure of the Earth turning it into a mineral over millions of years.
The material forms the centre inlay of the dial on the Christiaan van der Klaauw Real Moon Stella Nebula, named after Stella Polare, the Japanese retailer of independent watchmaking that spearheaded the project. The Stella Nebula is based on Christiaan van der Klaauw's signature moon phase wristwatch, which has a three-dimensional, spherical moon phase at six o'clock.
Made of a golden orb set with white and black diamonds, the moon display is the most accurate in watchmaking. According to Christiaan van der Klaauw, it will deviate by a full day only after 11,000 years. In contrast, conventional moon phase displays are typically accurate to a day in 122 years.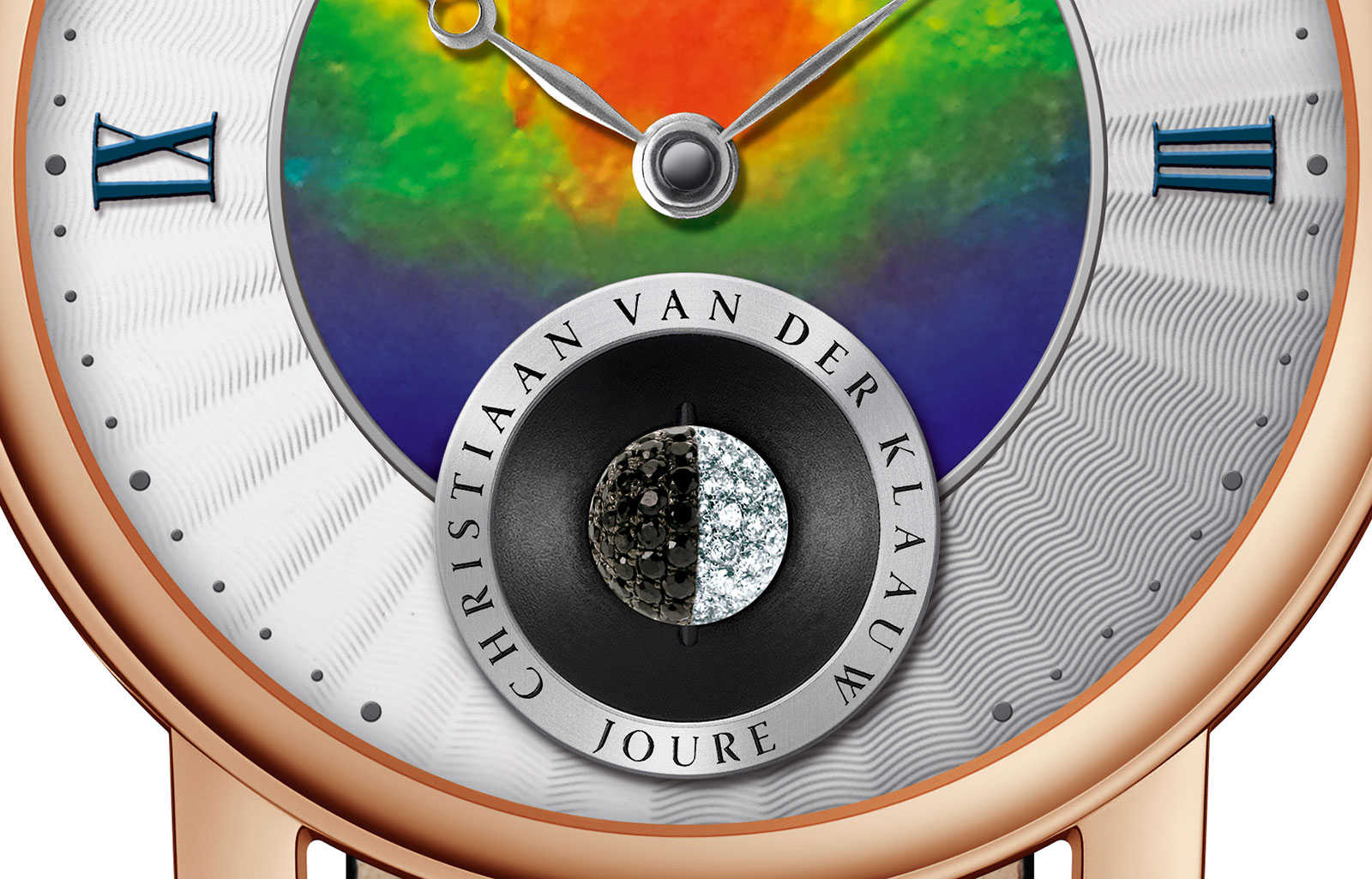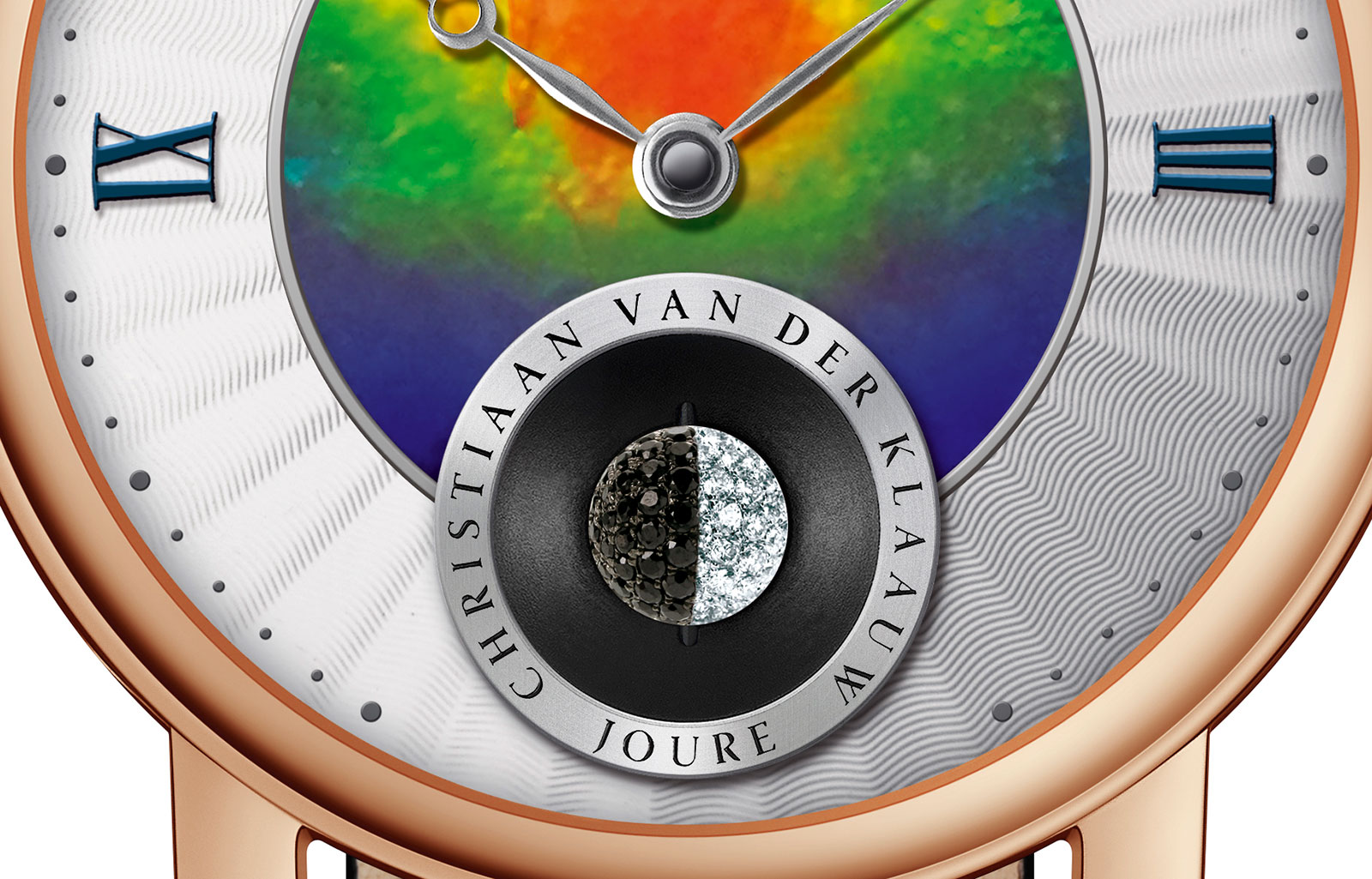 The CVDK7382 movement inside is self-winding with twin barrels and a 96-hour power reserve, while the case is 40mm in diameter and available in rose or white gold.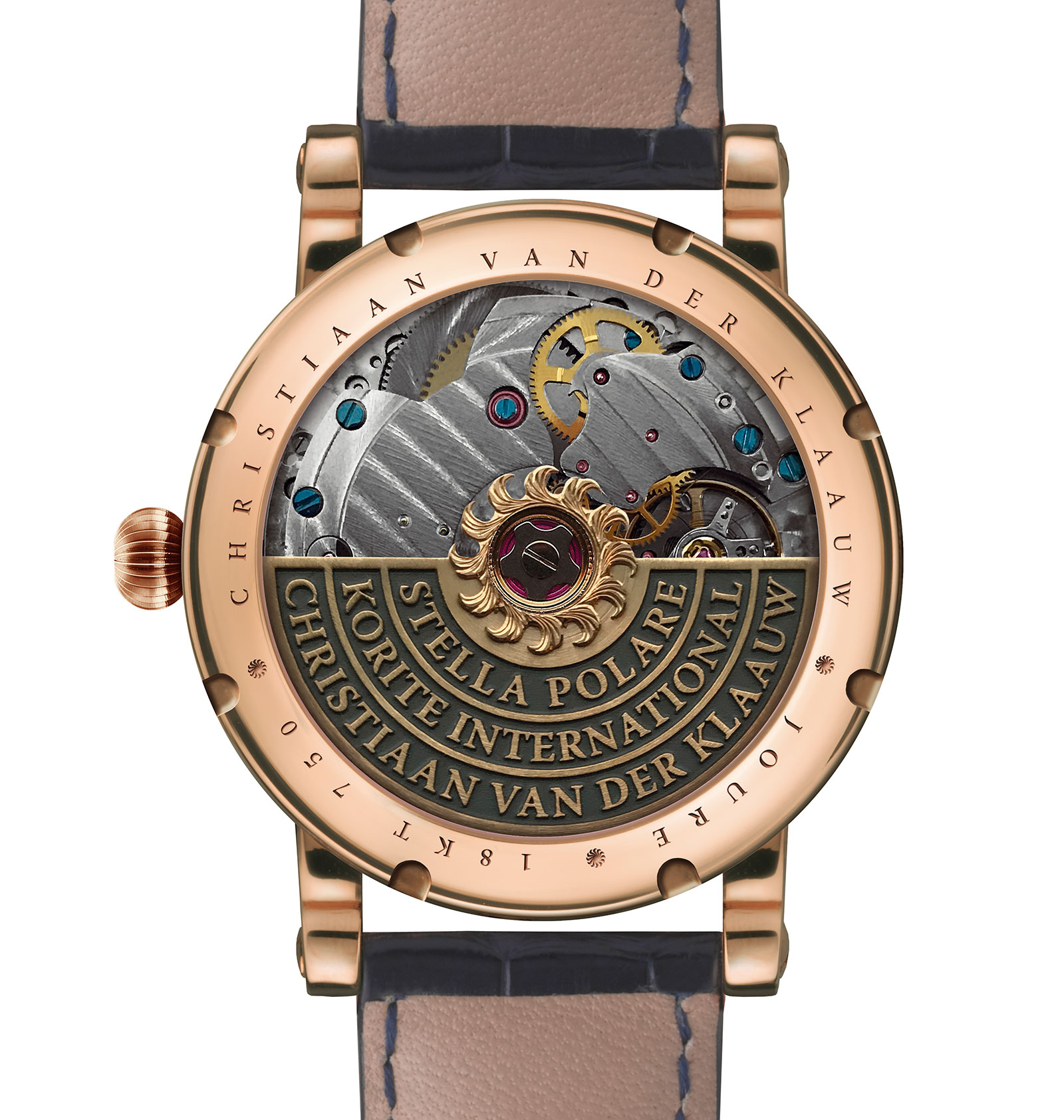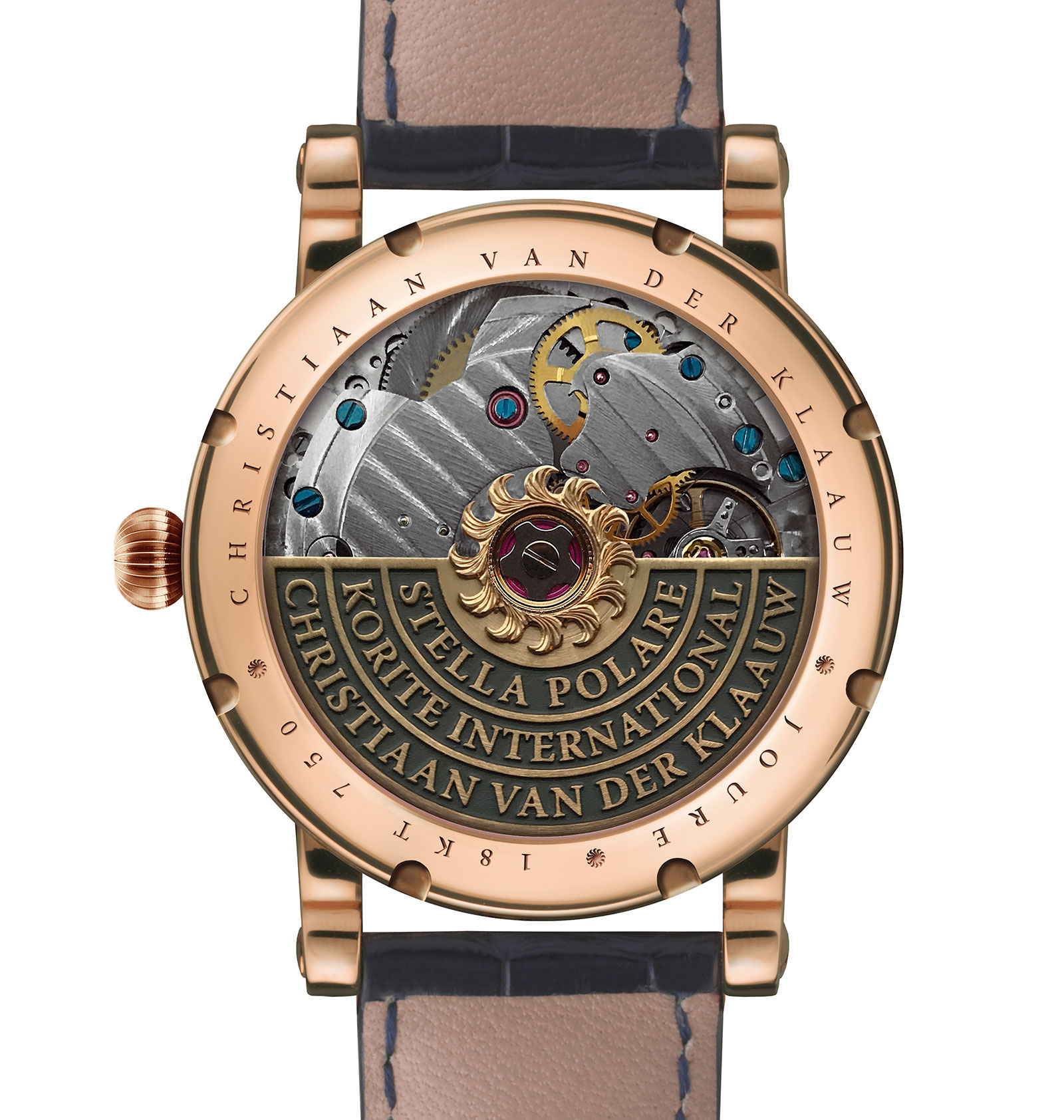 The rotor is cast in relief with the names of the entities involved in the creation of the Stella Nebula, including Korite, a Canadian miner that's the world's biggest producer of the gemstone.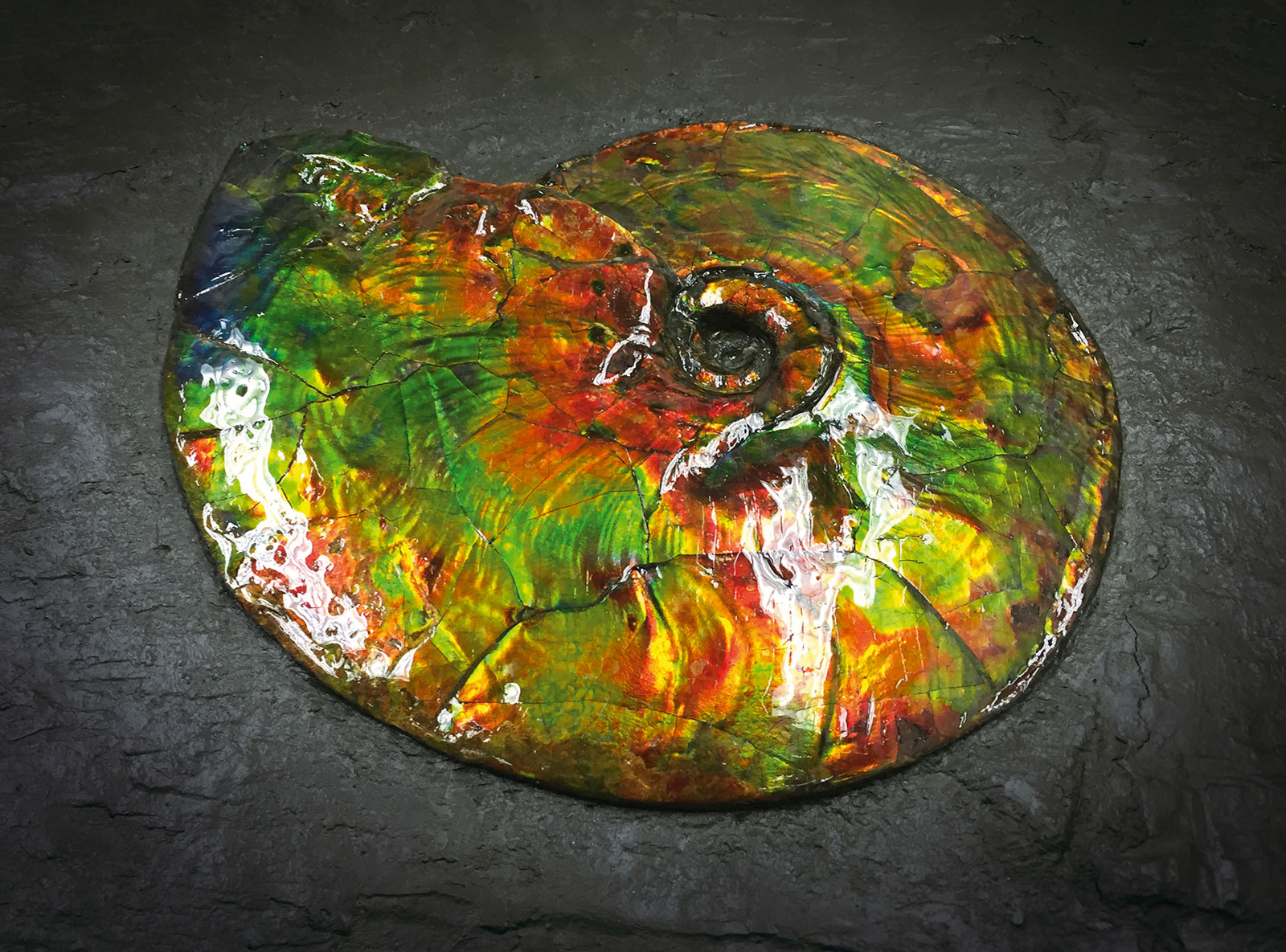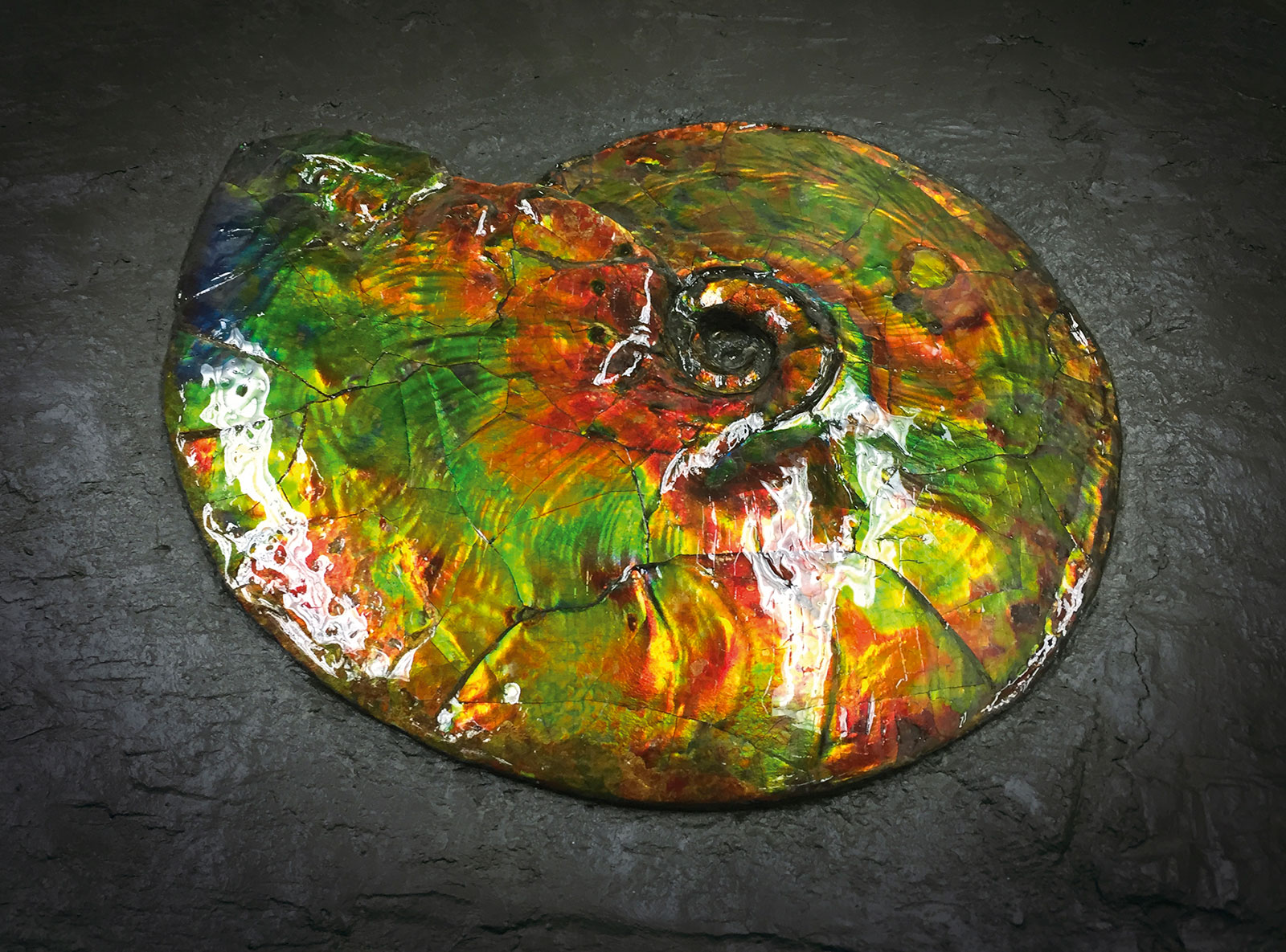 Price and availability 
The Real Moon Stella Nebula is a limited edition of two pieces each in rose and white gold, and a single piece in white gold with a diamond bezel. It starts at SFr85,000 in rose gold, rising to SFr110,000 for the diamond-set piece. It is available only at Tokyo-based retailer Stella Polare.
---
Back to top.
---
You may also enjoy these.