Highlights: A Patek Philippe Trio at Phillips' New York Auction
Including a pocket watch with paillonnee enamel.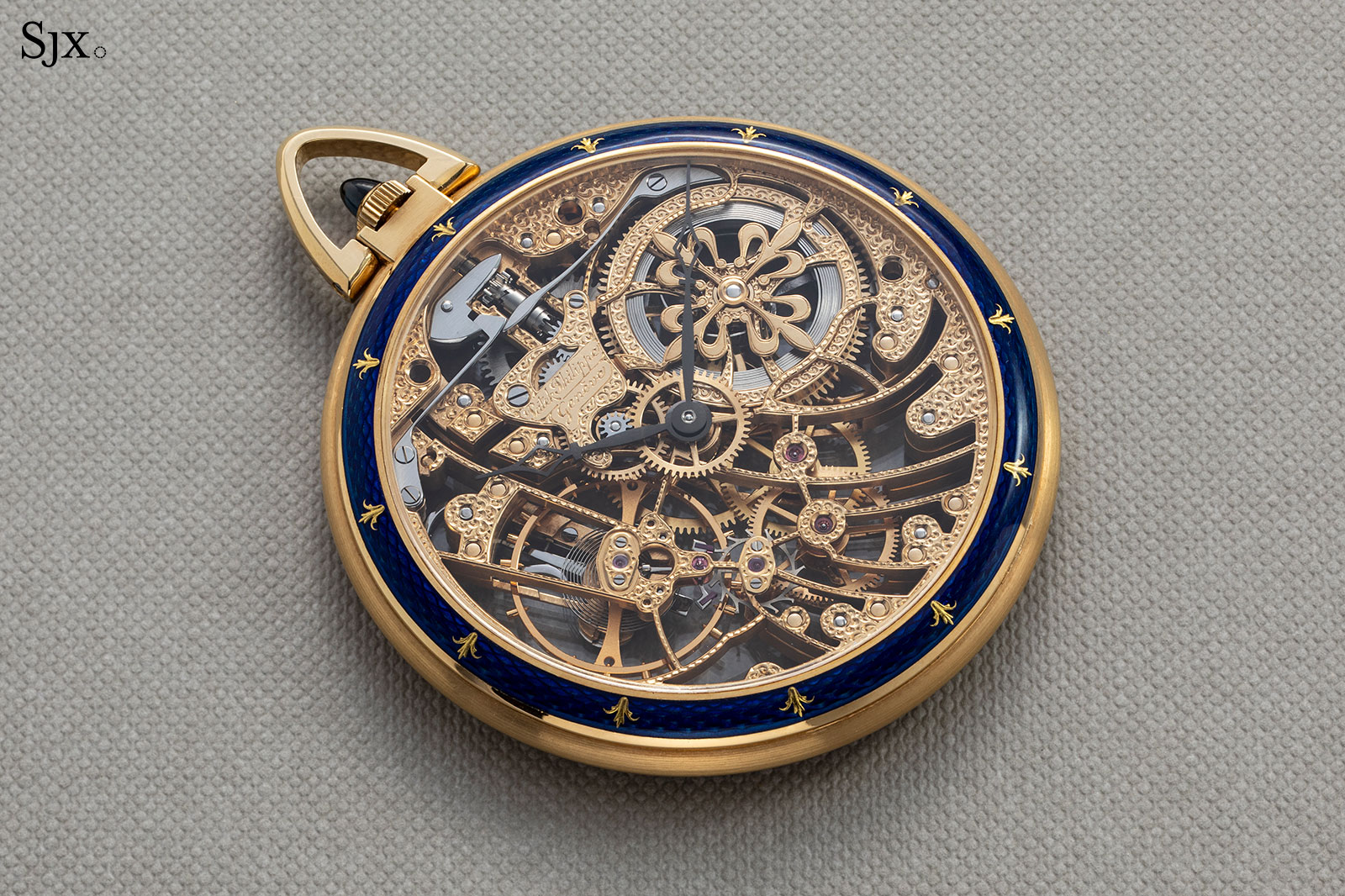 The final watch auctions of the year take place in New York, and as usual Phillips is staging a thematic sale. Titled Game Changers, the auction is made up of watches owned by game-changing celebrities like Marlon Brando and Jack Nicklaus, or timepieces that were game changers in the horological landscape, like the F.P. Journe Octa Reserve de Marche prototype.
Also in the sale is a would-be game changer: the Vacheron Constantin Overseas prototype in titanium, not yet a game changer since it has not been put into production, but being the coolest Overseas to date, it probably will. And also worth a look is the vintage Heuer Monaco with a hand-finished movement that's being sold for charity.
But this article is about a handful of Patek Philippe watches, including the sale's top lot, a ref. 1518 "pink on pink", as well as a less expensive but more intriguing skeleton pocket watch with paillonnee enamel decoration.
---
Lot 38 – Patek Philippe ref. 530 chronograph
The ref. 530 is a desirable model because it's oversized for a vintage watch – the case is 36.5mm in diameter – giving it proportions that are quite modern.
And the ref. 530 is rare, although a several examples have come up at recent auctions. They sold for moderate prices, for varying reasons and perhaps a general market softness, so this one might be a chance to land a ref. 530 for a reasonable price.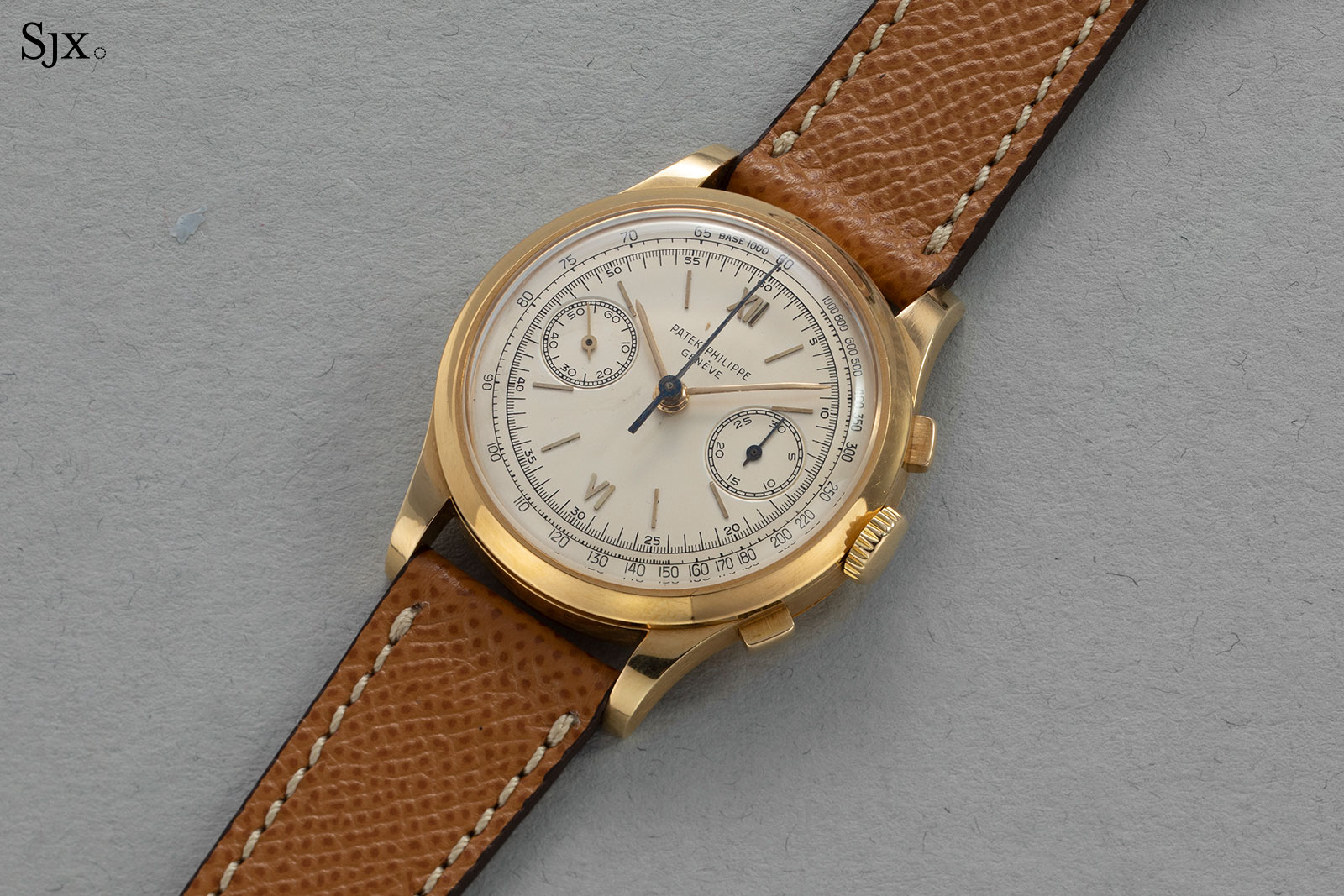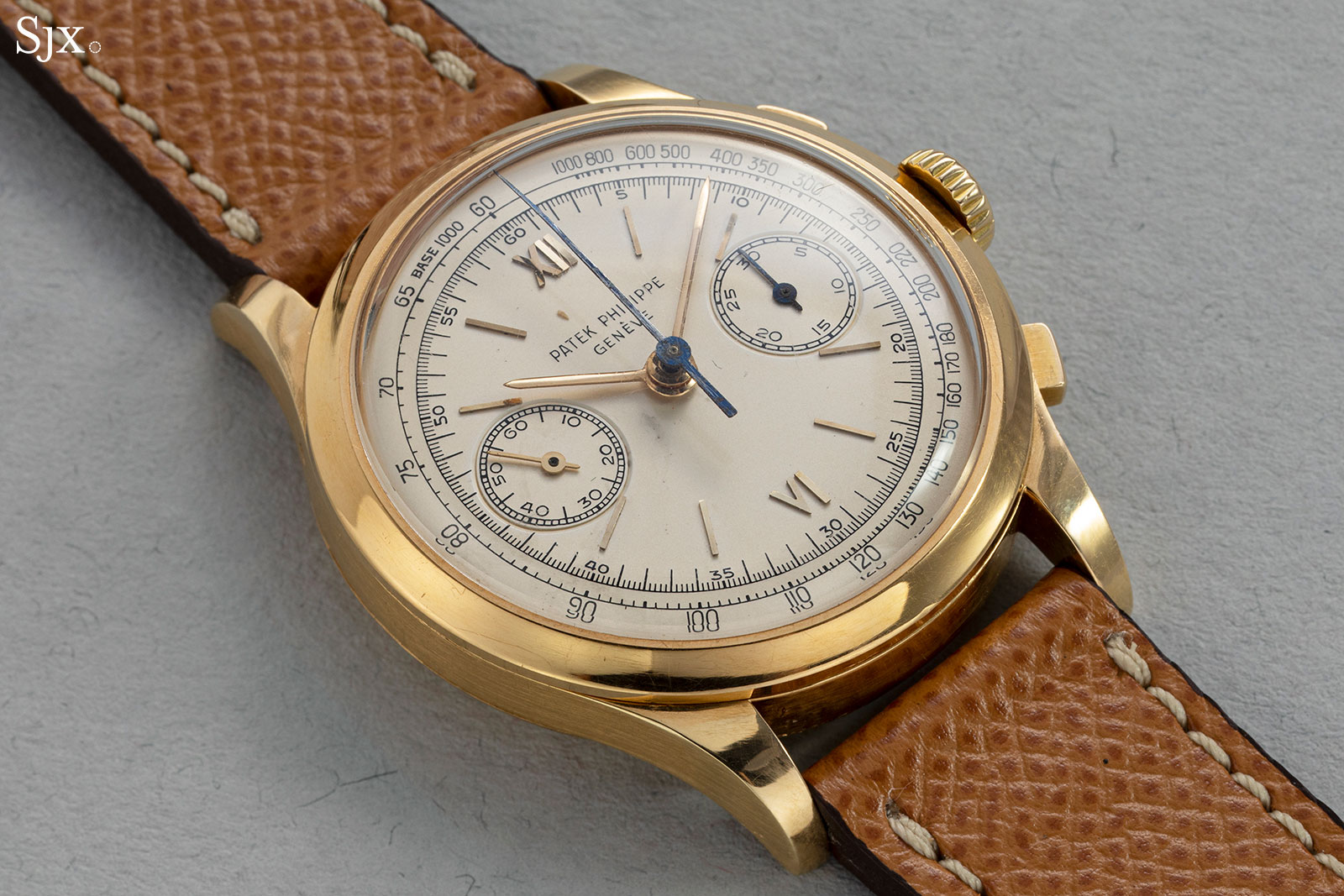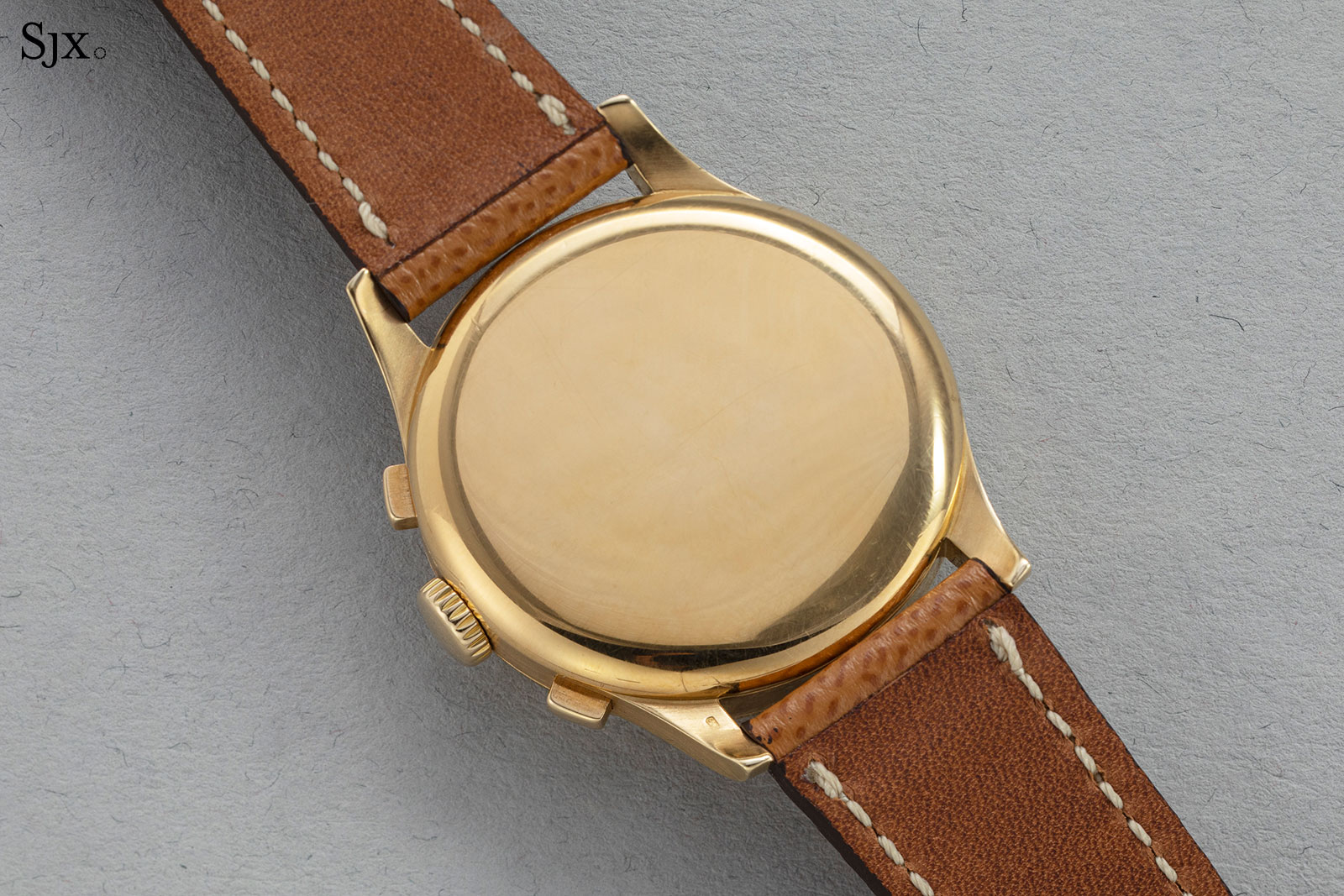 This example is attractive. The dial has slight ageing, but the case is crisp and clean, perhaps indicating that the case was refinished.
Also pointing towards a case restoration is the fact that the crown and pushers are slightly worn, going by their rounded edges, but the case is in slightly better shape.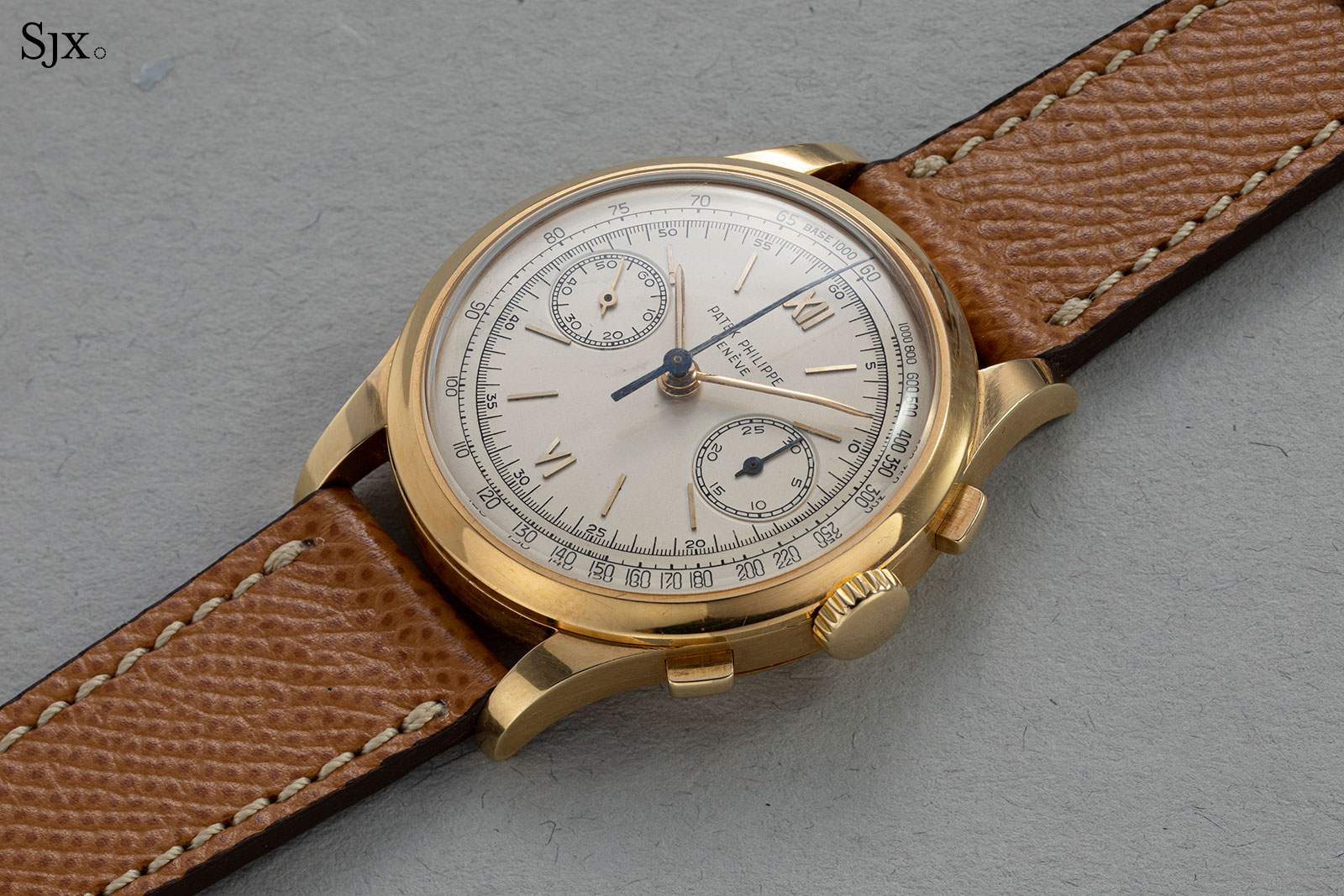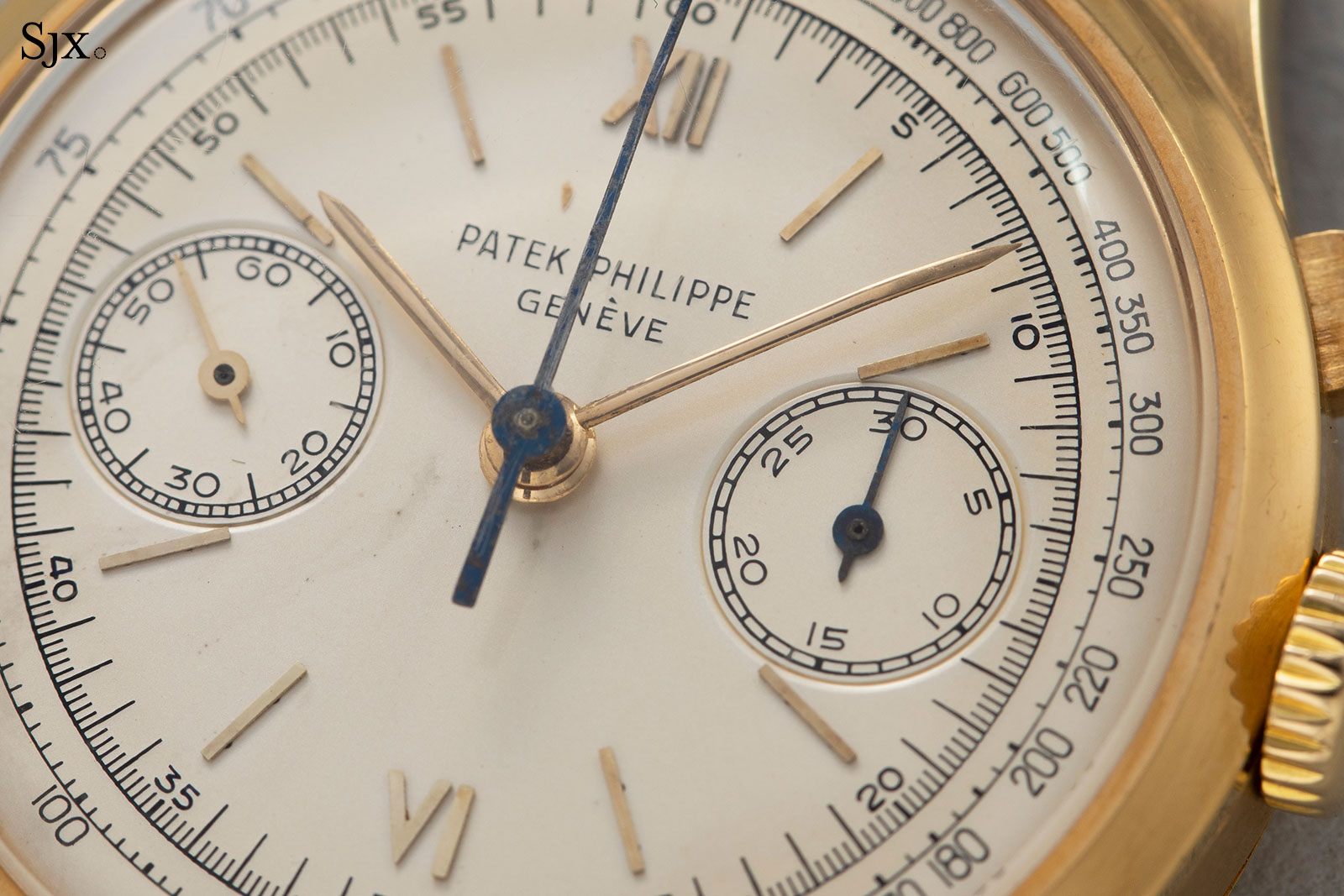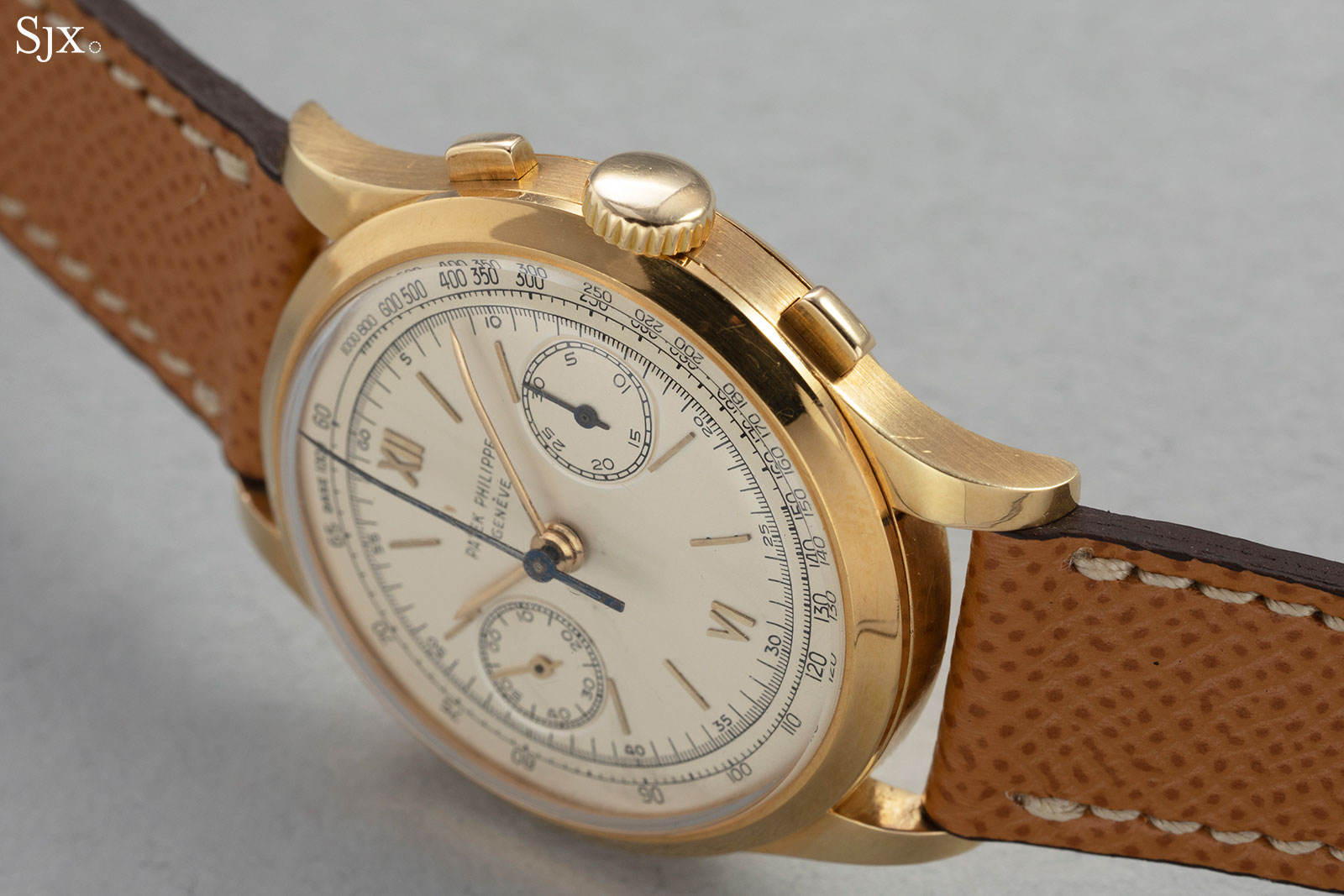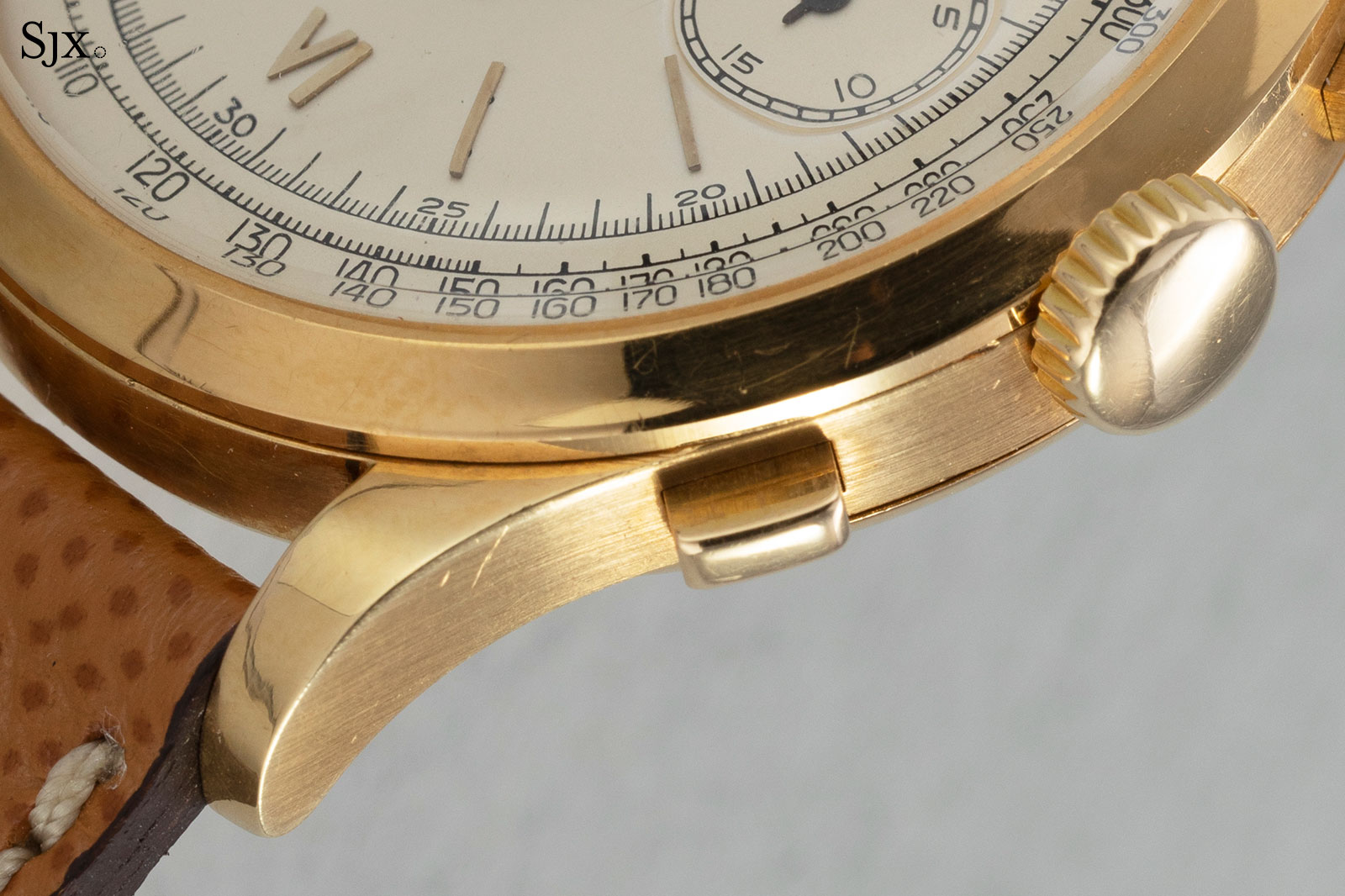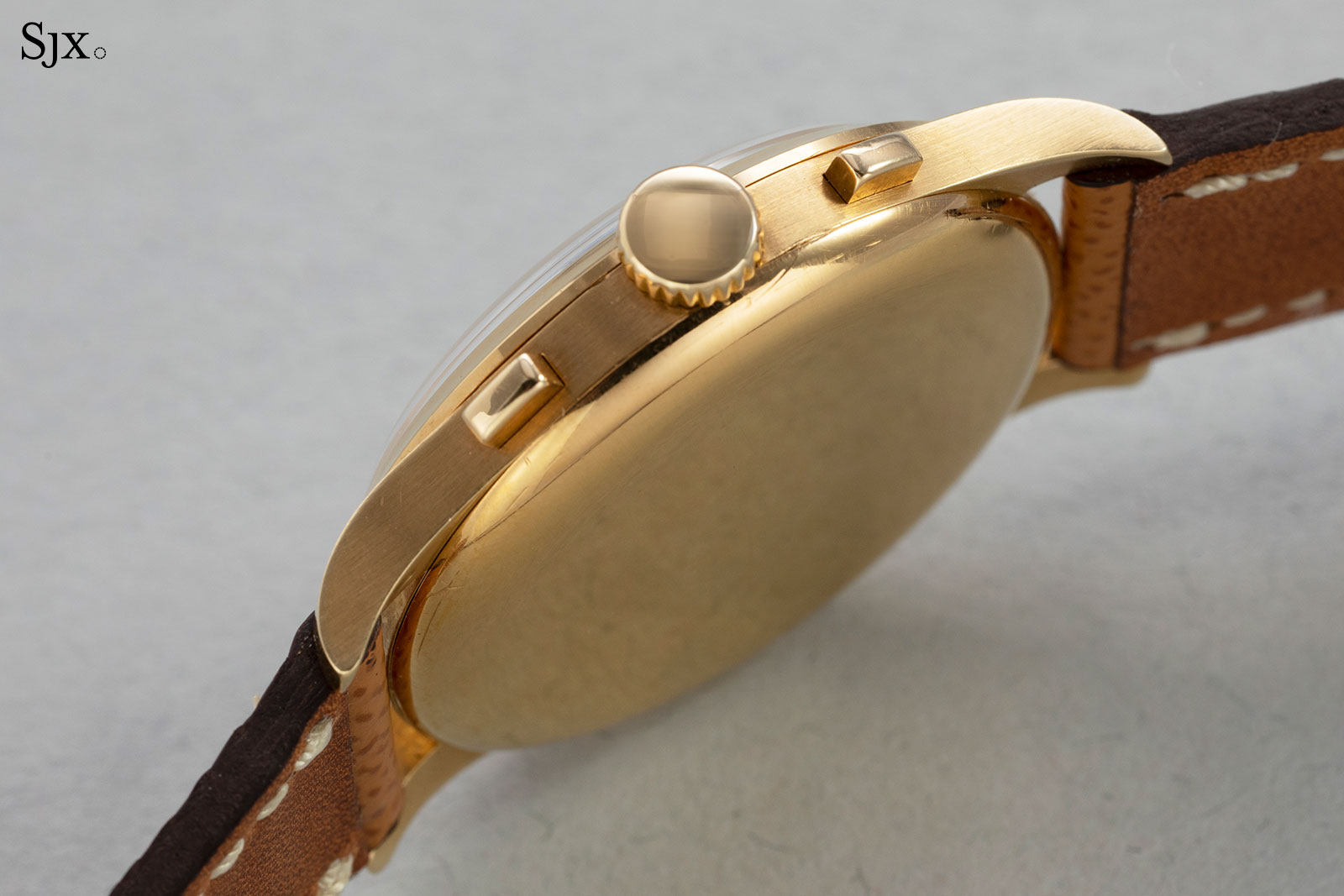 The ref. 530 has an estimate of US$120,000-240,000.
---
Lot 59 – Patek Philippe ref. 899 skeleton pocket watch
Delicately skeletonised Patek Philippe pocket watches from the 1980s and 1990s come up regularly at auction, but typically in yellow gold cases with gilded movements. This is particularly lovely example is strikingly different, with the bezel and back are covered in dark blue enamel.
And importantly, though it is not described as such in the catalogue, the decoration is actually paillonnee enamel with inlaid gold paillons, or spangles.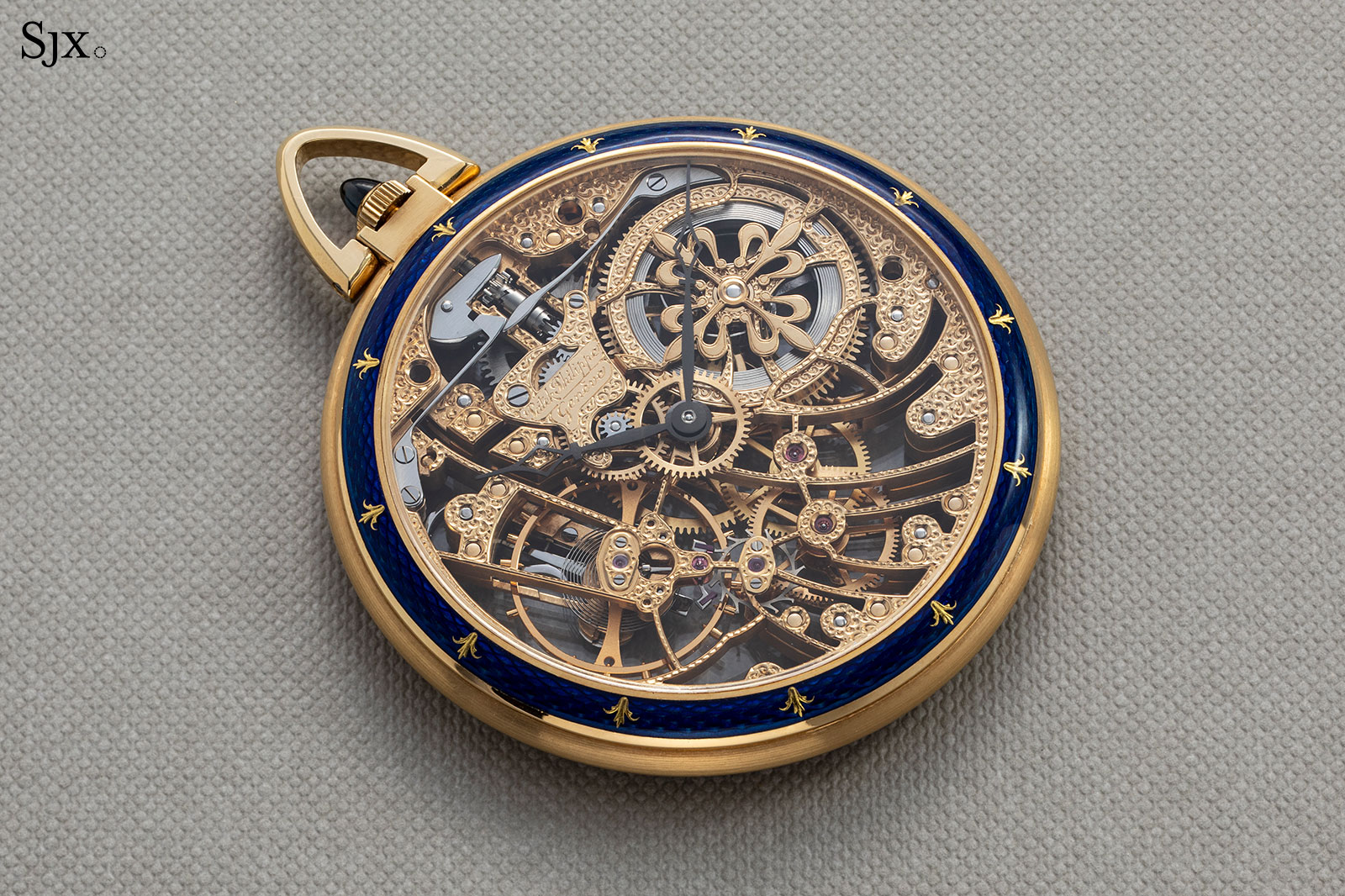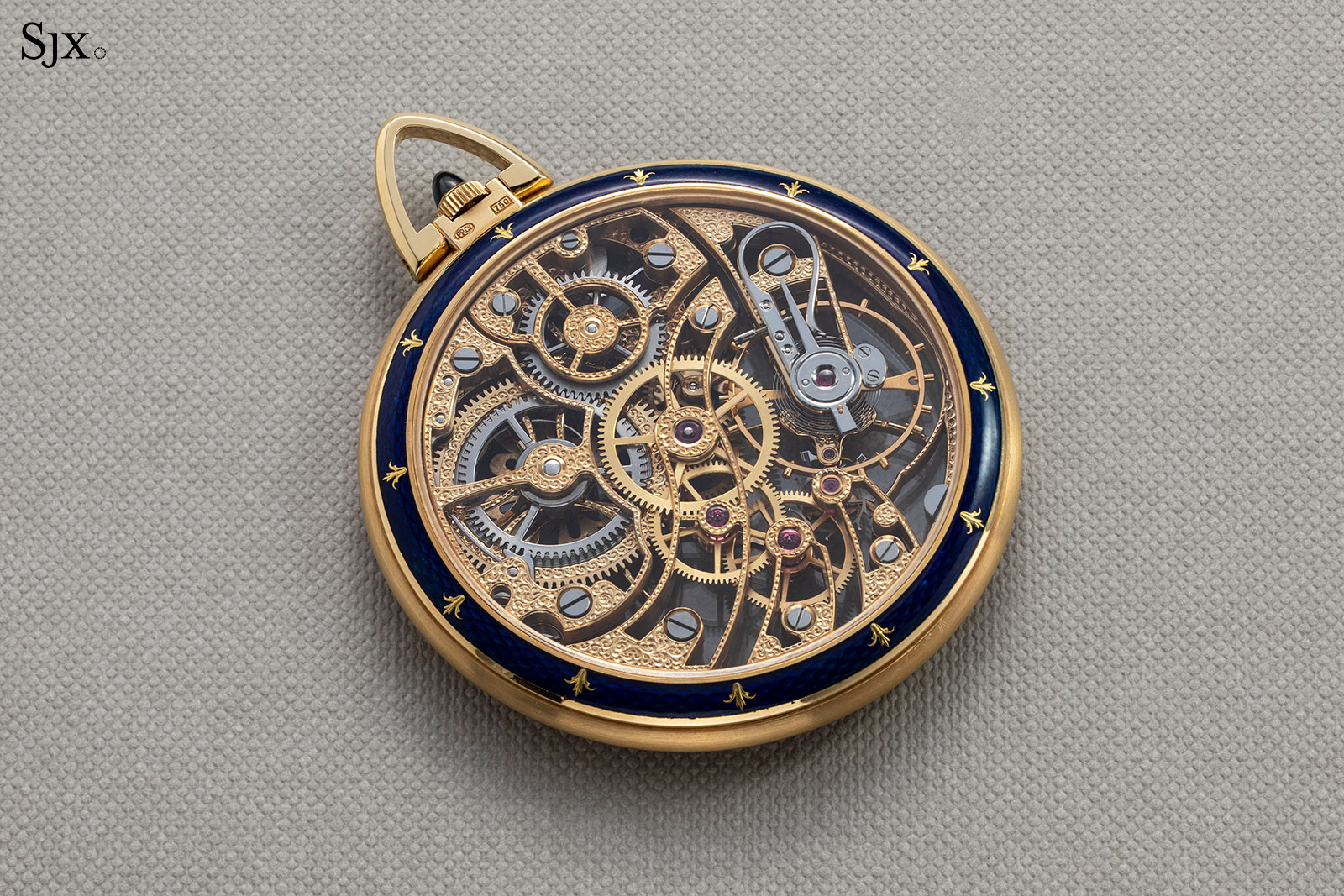 The enamelling is especially fine, with translucent blue enamel over a barleycorn guilloche surface, inlaid with gold paillons, a tiny piece of gold foil in the shape of a fleur-de-lis.
Though most often associated with Jaquet Droz in contemporary watchmaking, paillonnee enamel was often employed to decorate pocket watches in the 19th century, especially the ornate examples made for the Chinese market.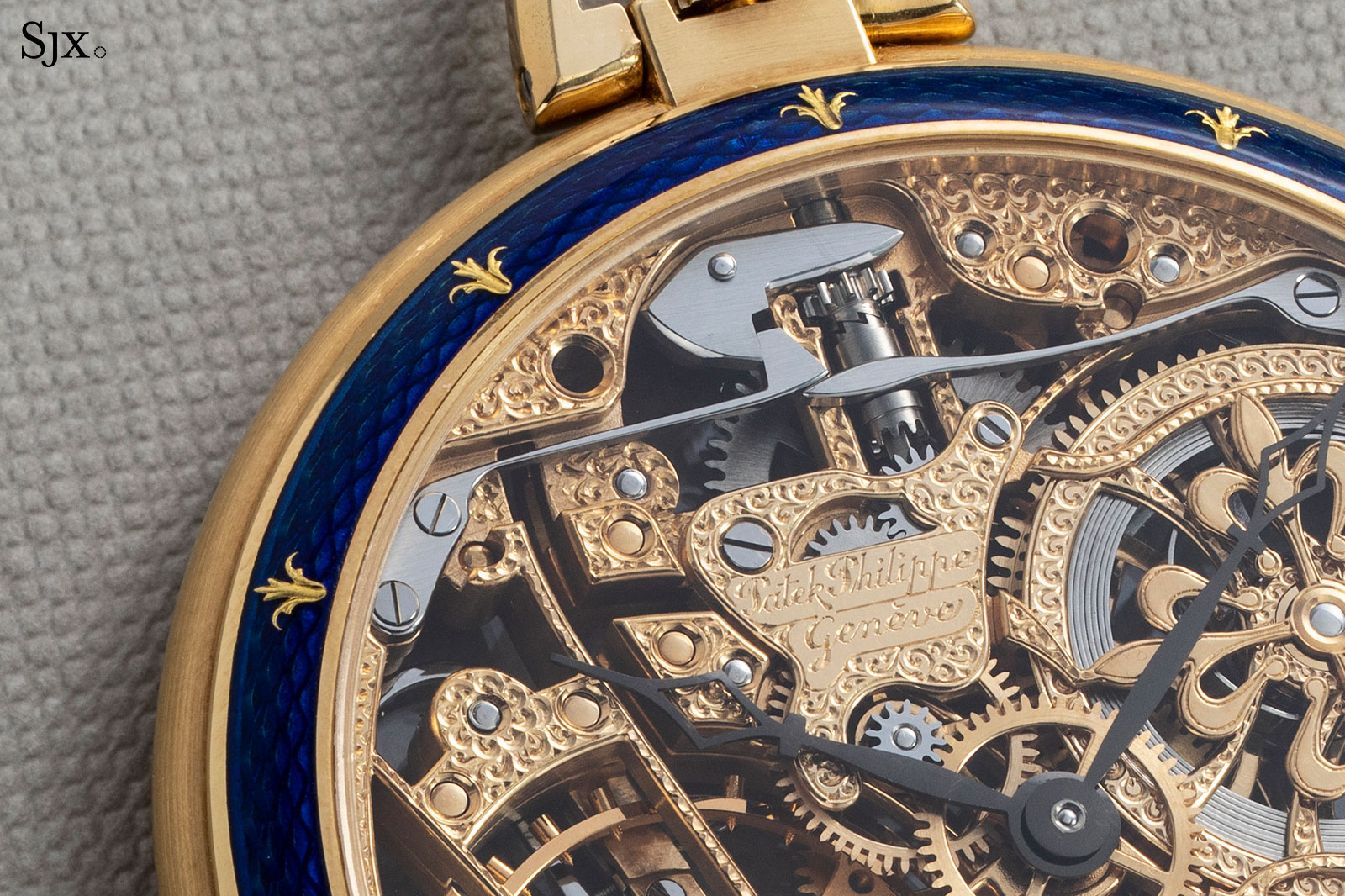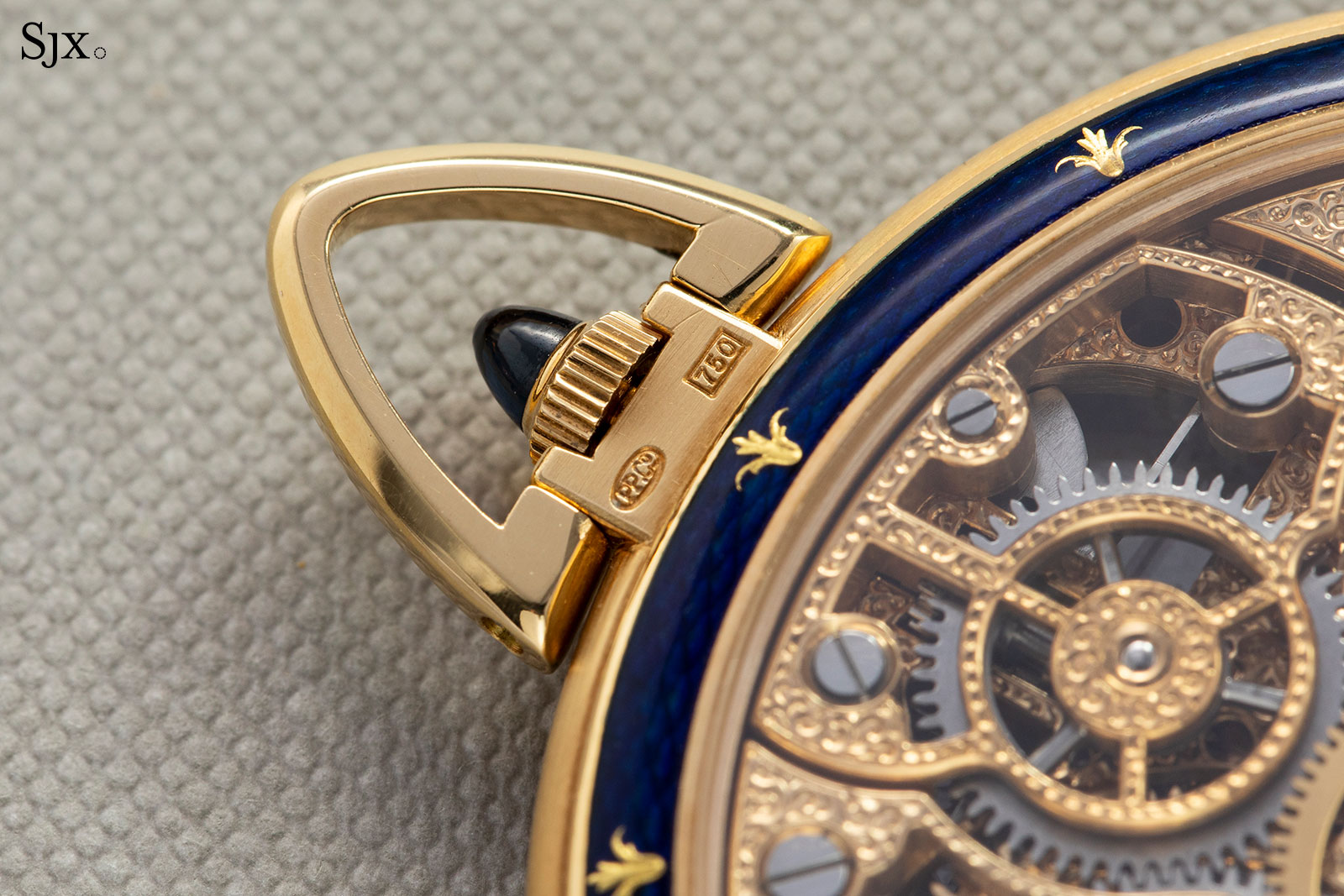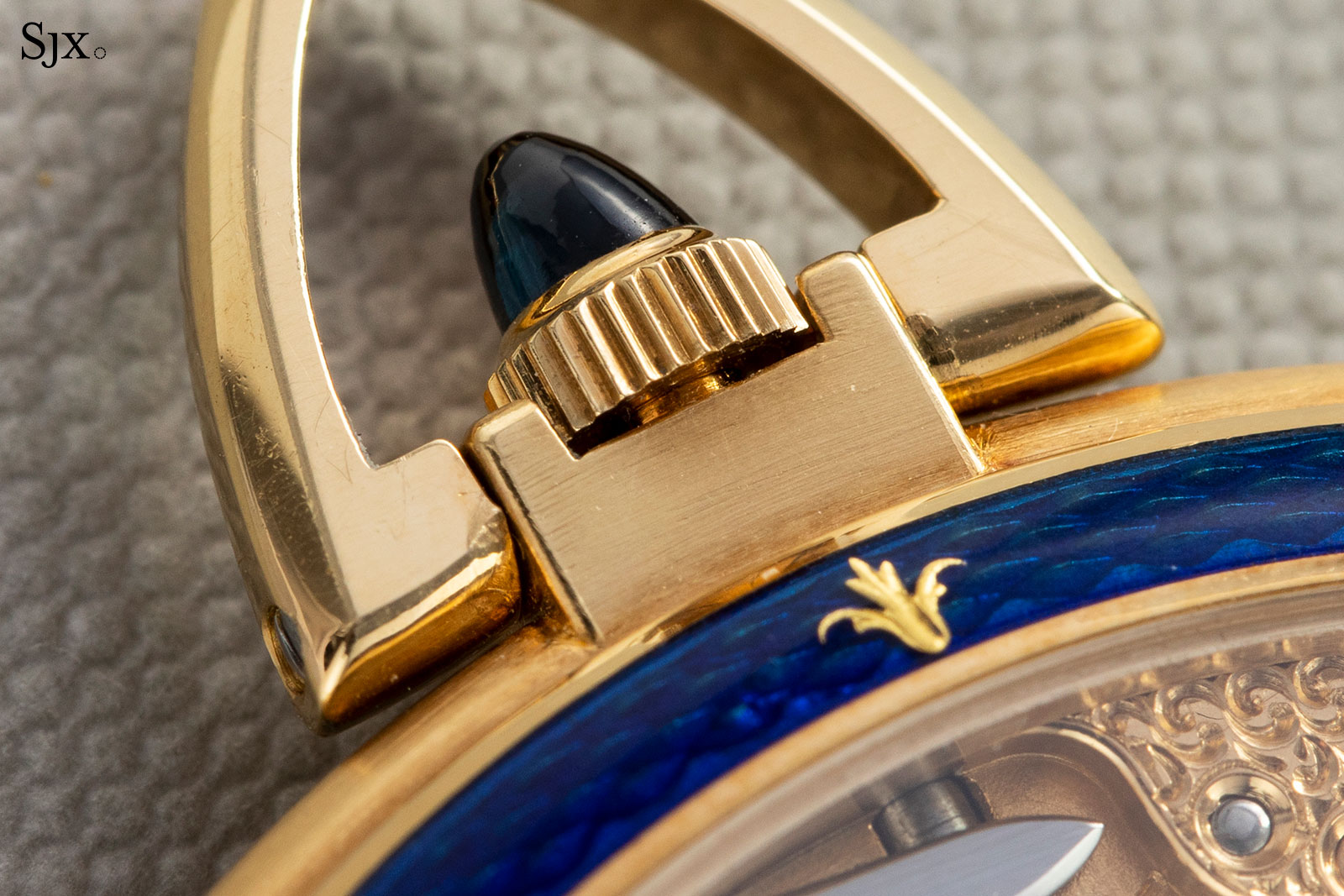 The movement inside is the cal. 17-170 SQ, which is the same movement found in all Patek Philippe skeleton pocket watches. It's finely open-worked, with notably long and intricate bridges possible only because of the size of the movement, and fully engraved on all surfaces.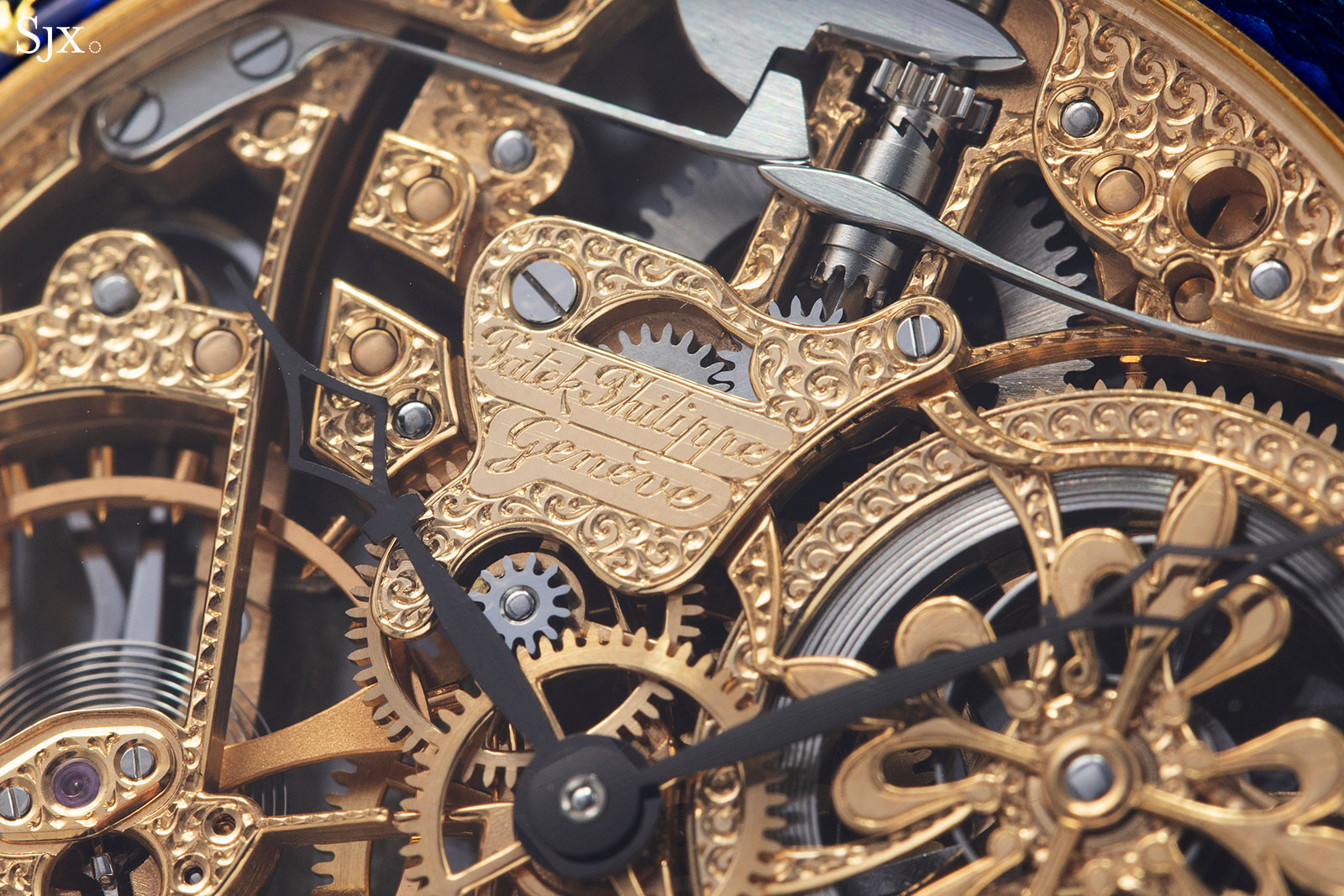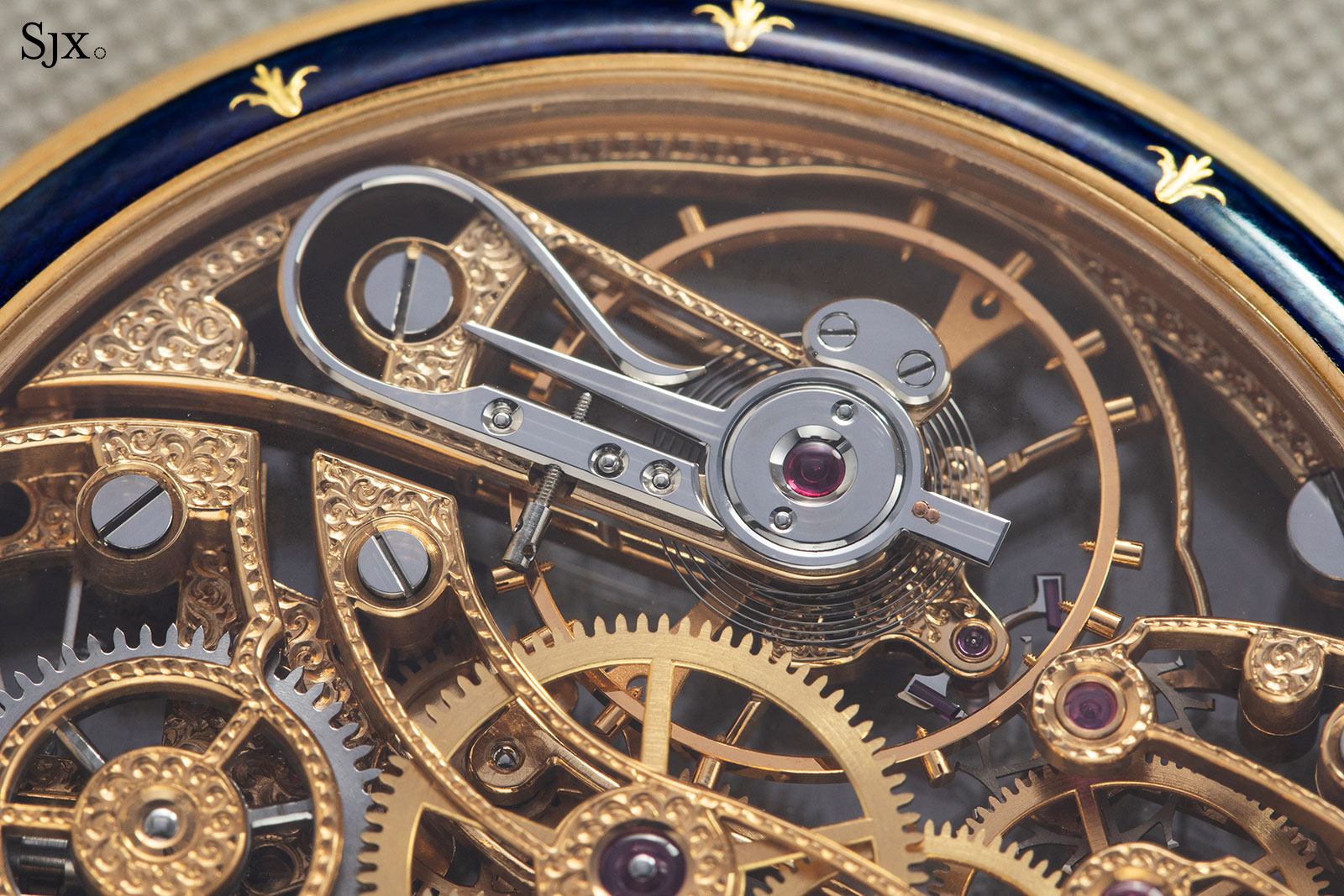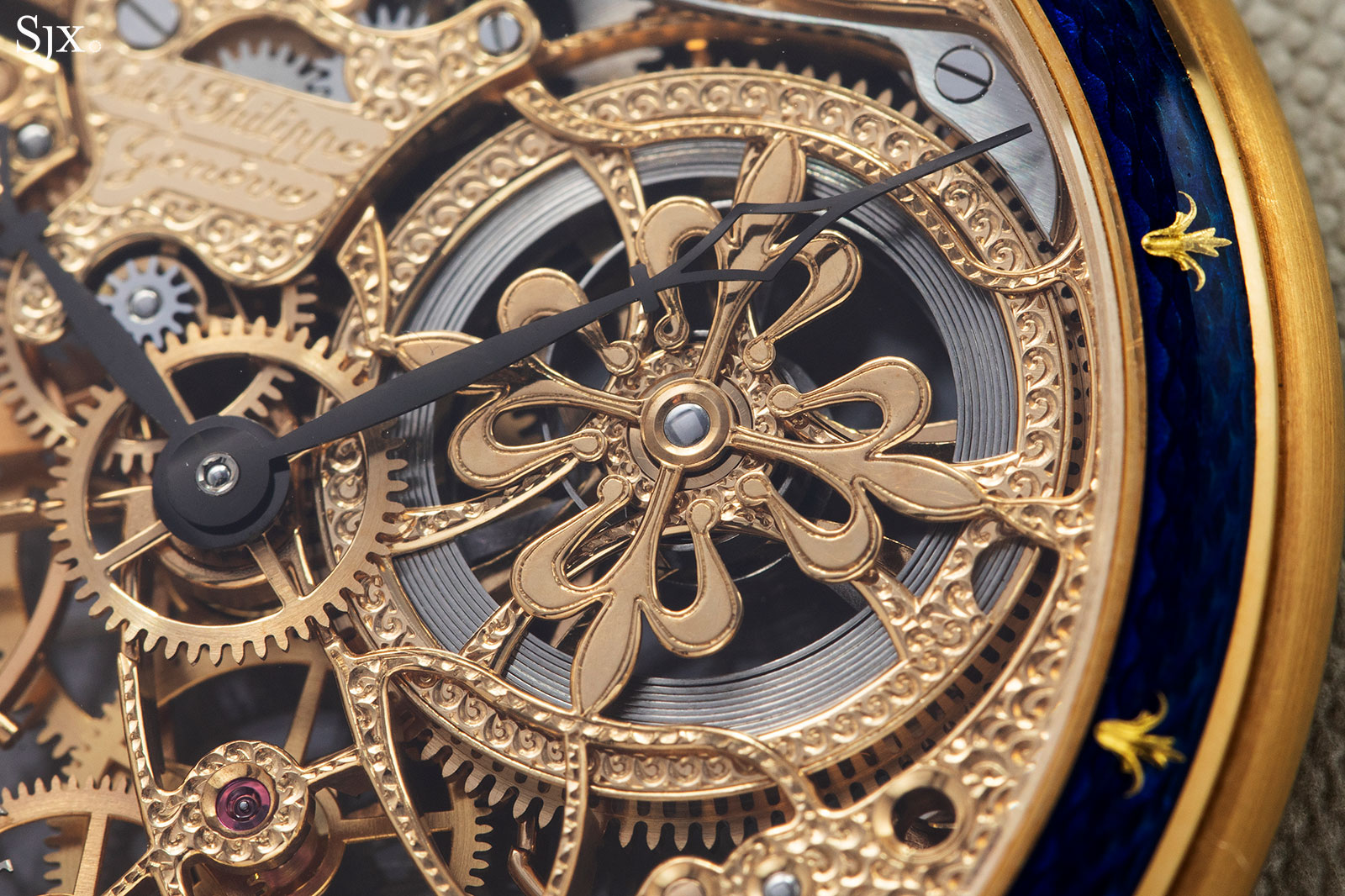 The ref. 899 was produced with the enamel in several colours, including blue, red, and green. Though the number made is unknown, the watch is rare; only one other example, with red enamel decoration, having been sold at a major auction house.
Accompanied by the original certificate, this ref. 899 has an estimate of US$30,000-60,000.
---
Lot 64 – Patek Philippe ref. 1518 "pink on pink"
The most valuable watch in the sale is a Patek Philippe ref. 1518 in pink gold. Already rare in pink gold, this ref. 1518 has a dark rose-coloured dial – confirmed by the archive extract – making it one of a dozen or so that are known.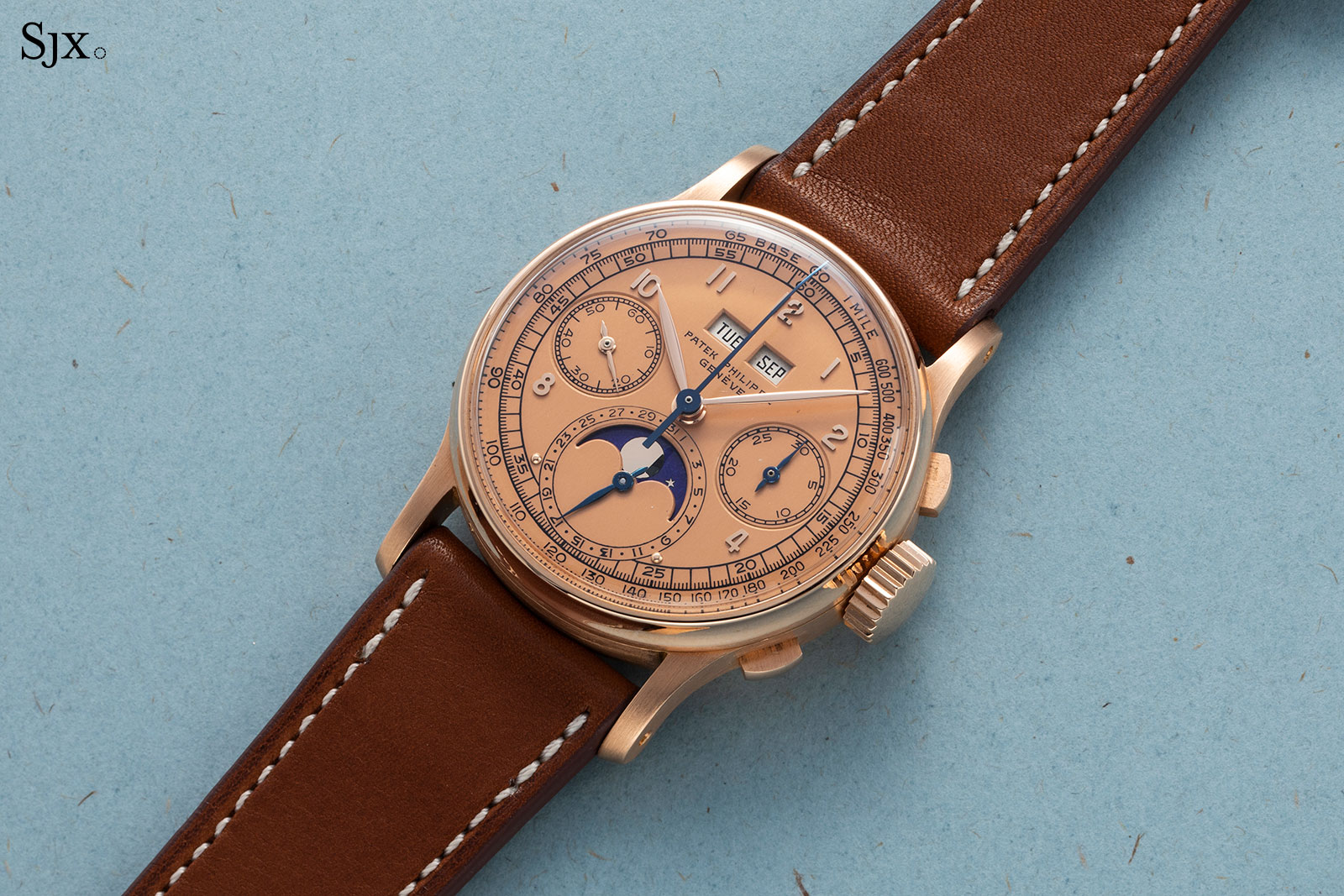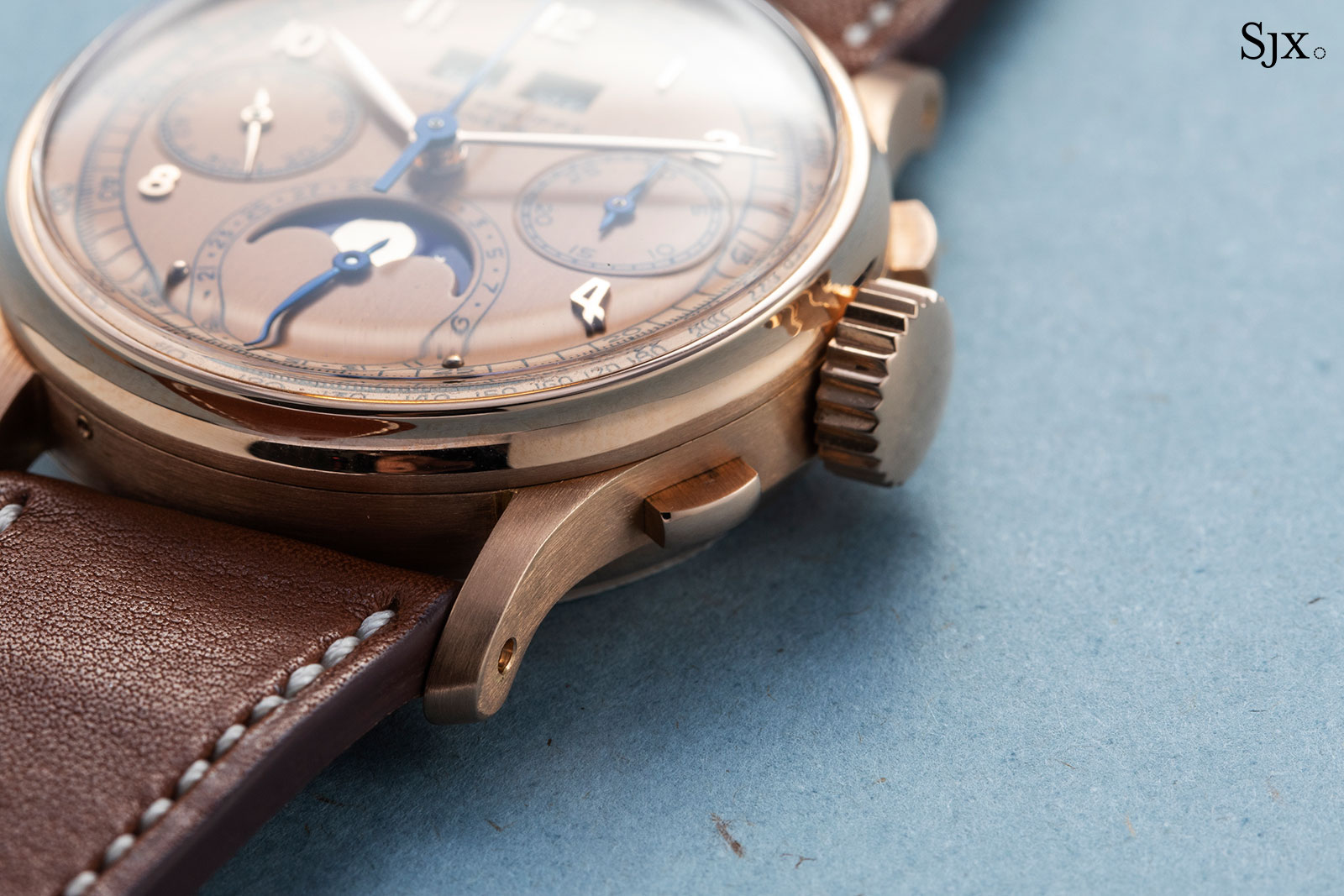 According to Phillips, this watch was consigned by the family of the original owner, and was recently serviced by Patek Philippe, explaining its extremely clean condition, inside and out.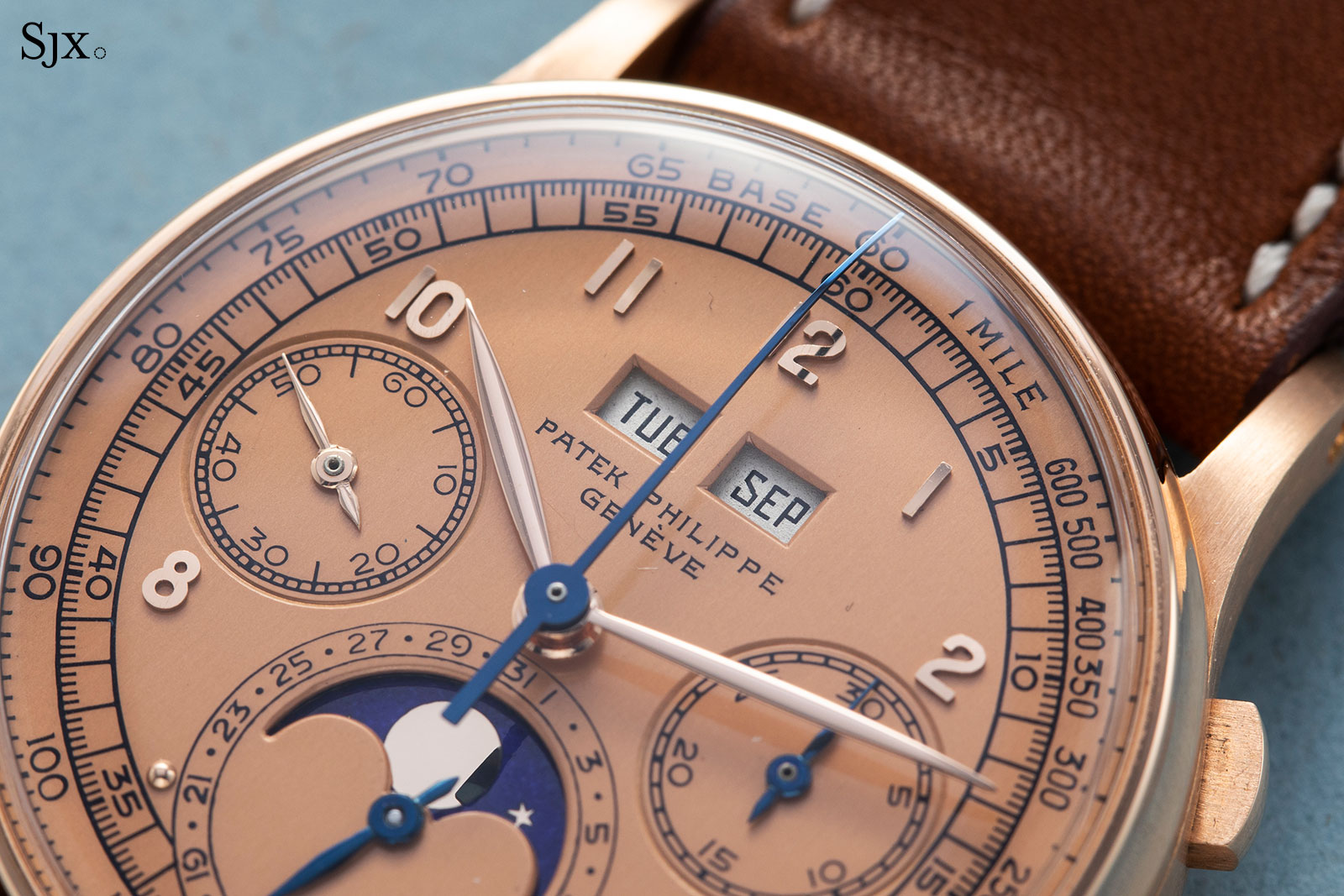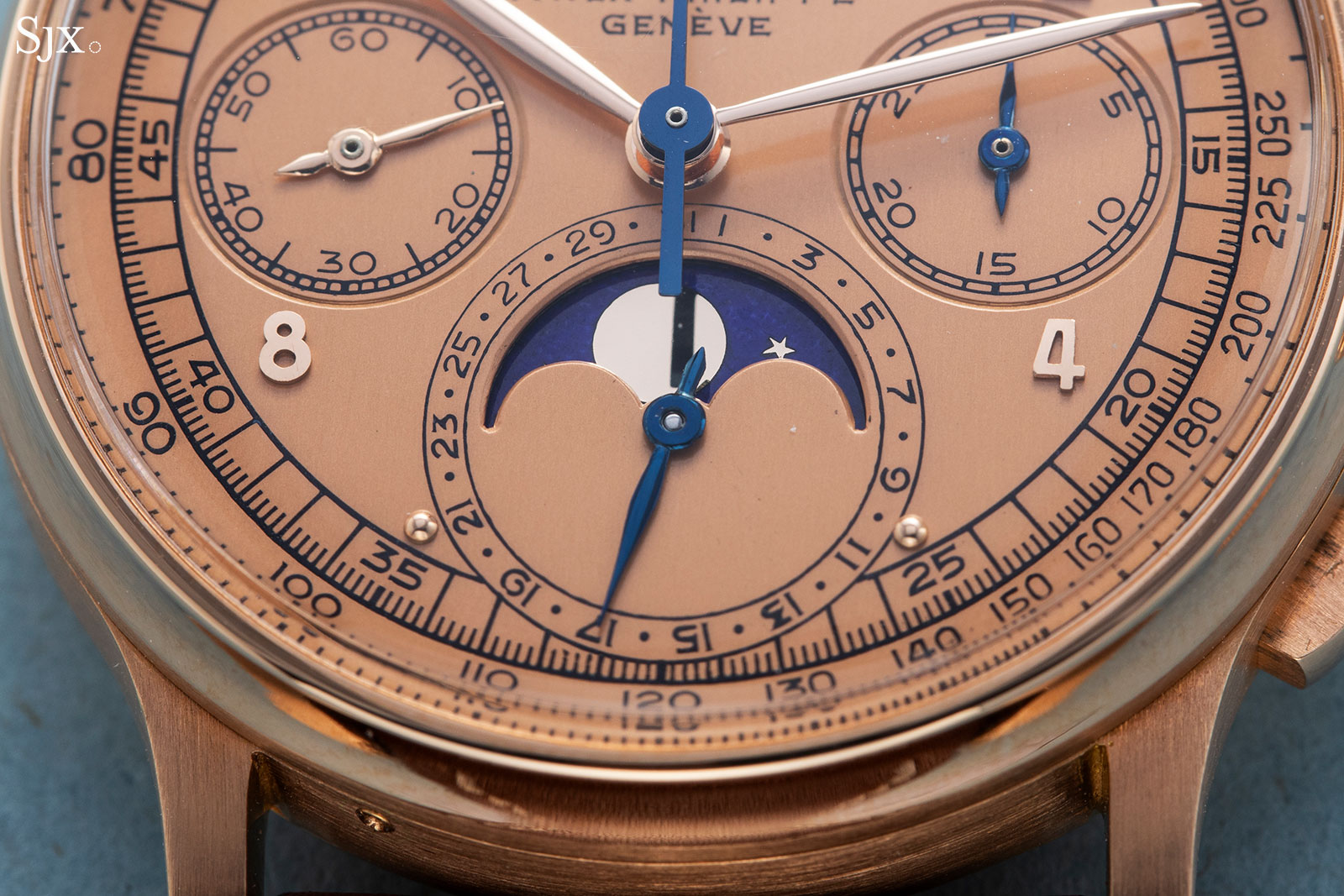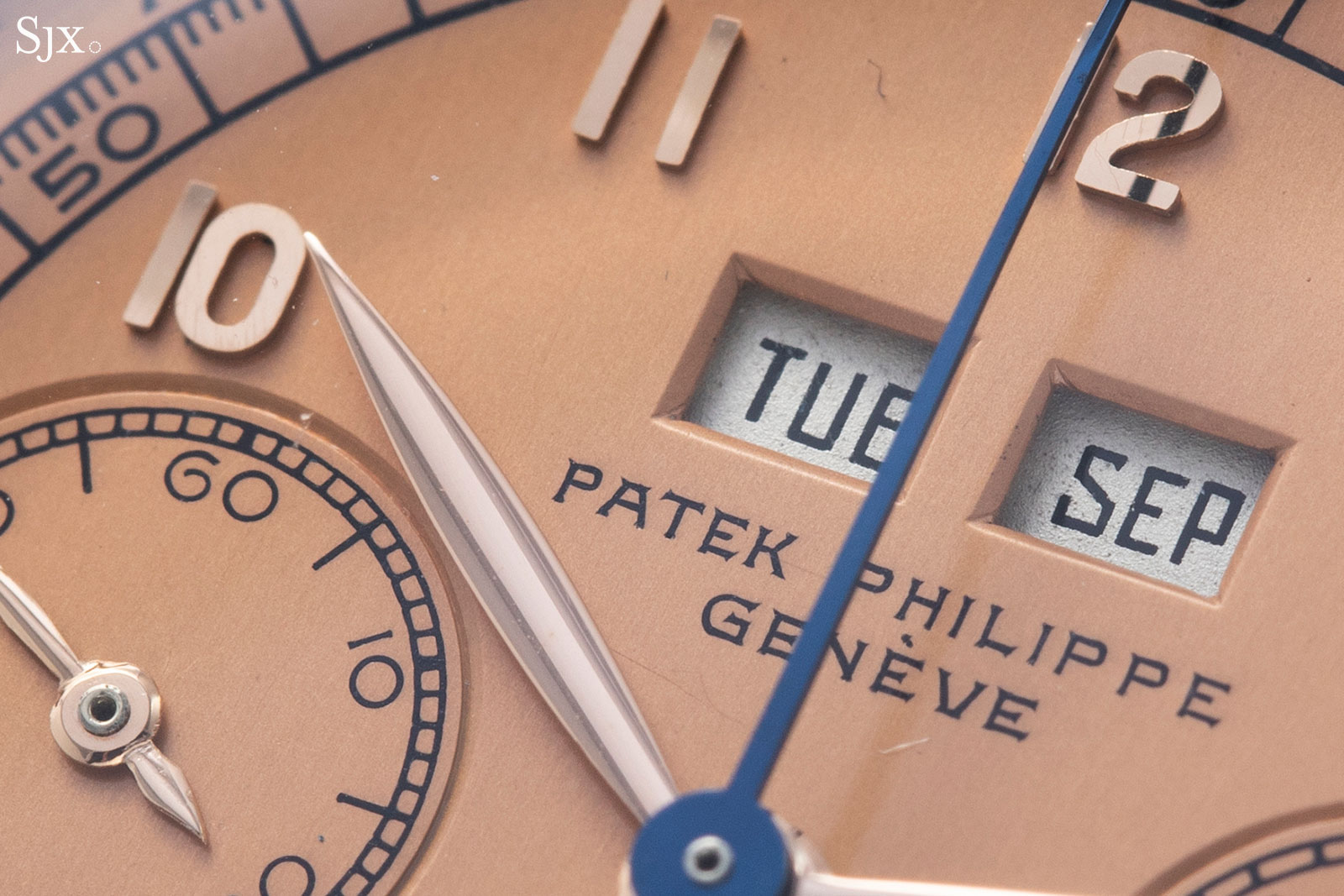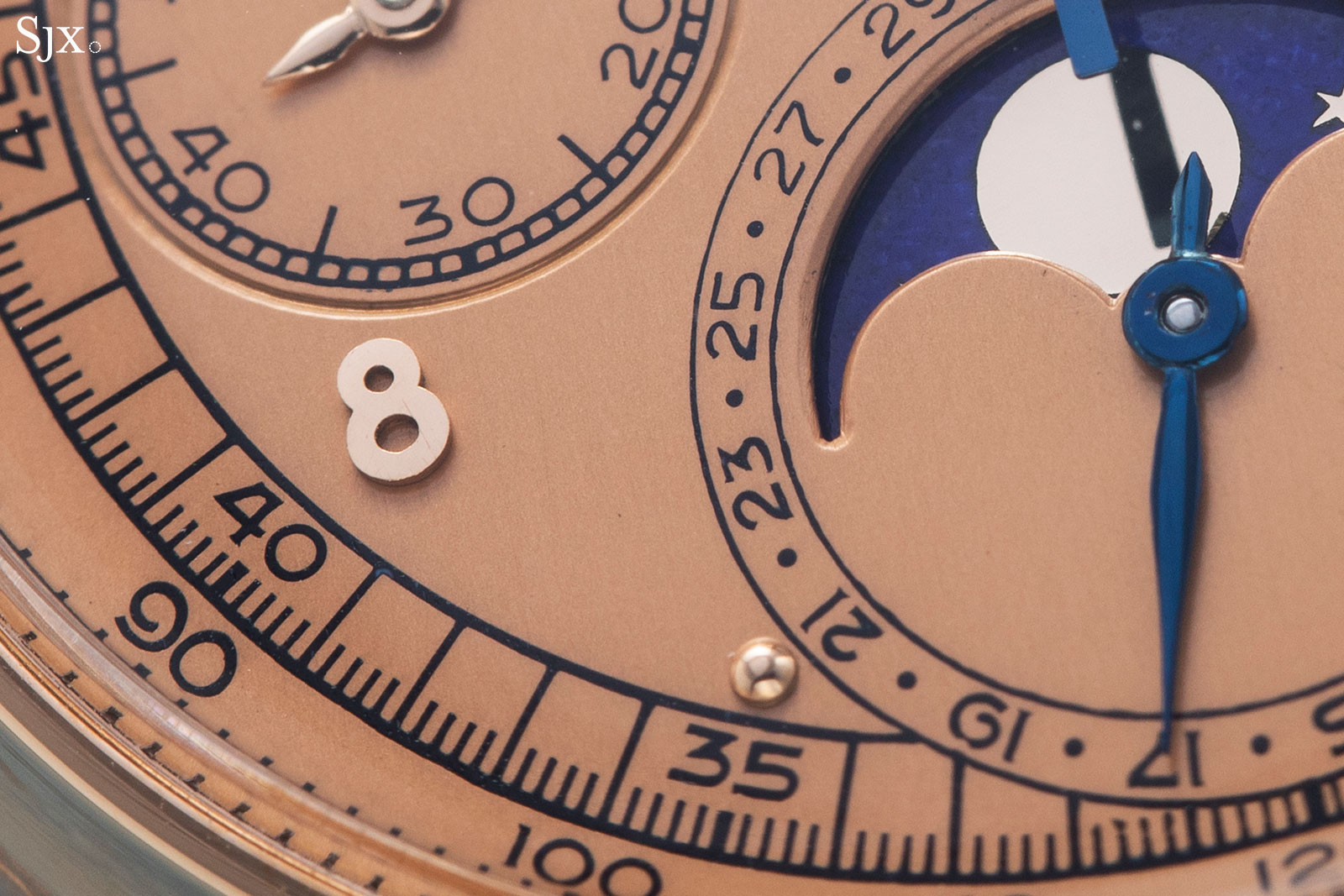 The overhaul was a deft and thoughtful one, no doubt performed by a skilled and sensitive craftsman, because the watch retains its key elements, while looking fresh, almost like it left the factory recently. Its well-maintained state brings to mind the pink gold ref. 1518 that sold at Christie's in Hong Kong last month, although that example was more thoroughly restored.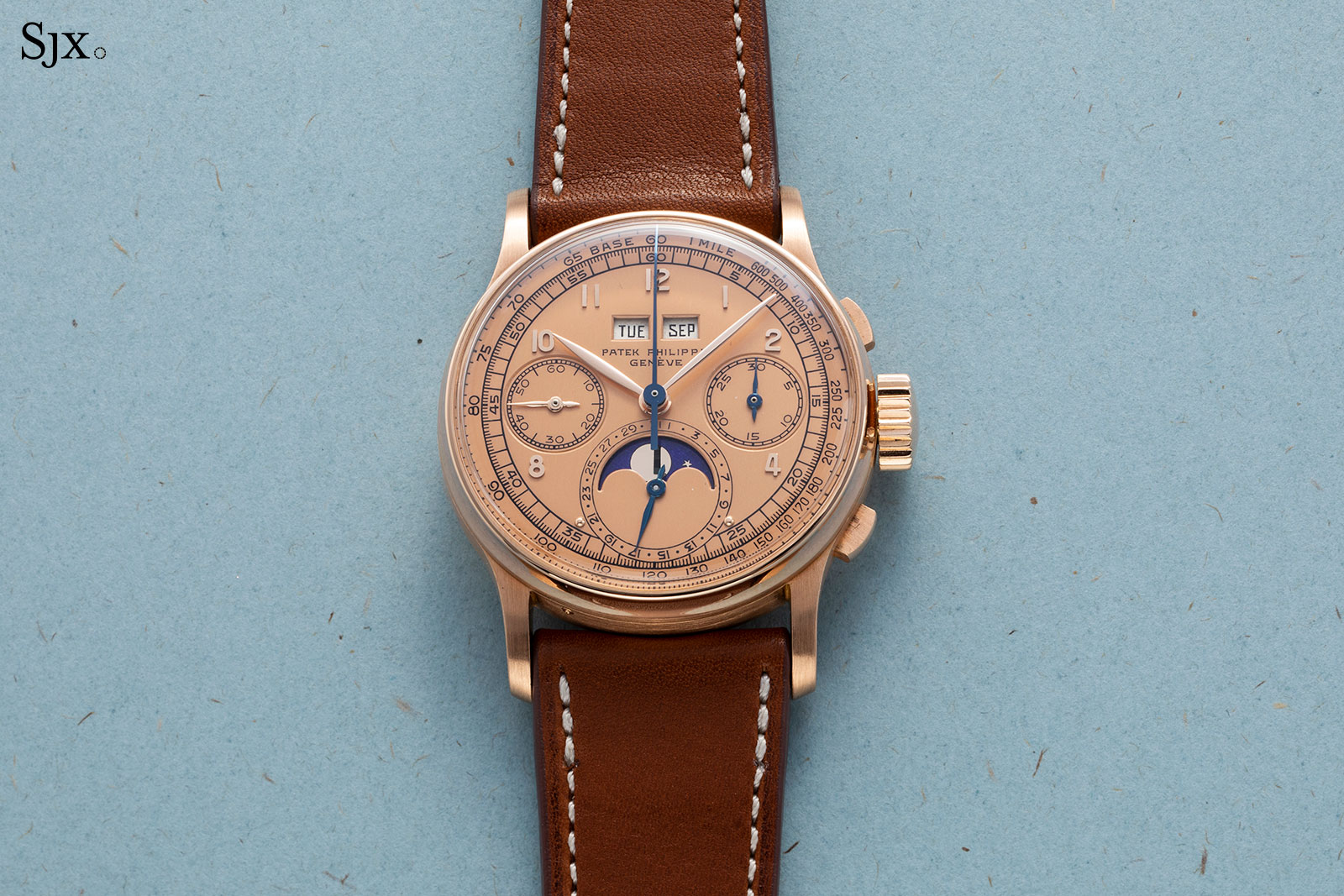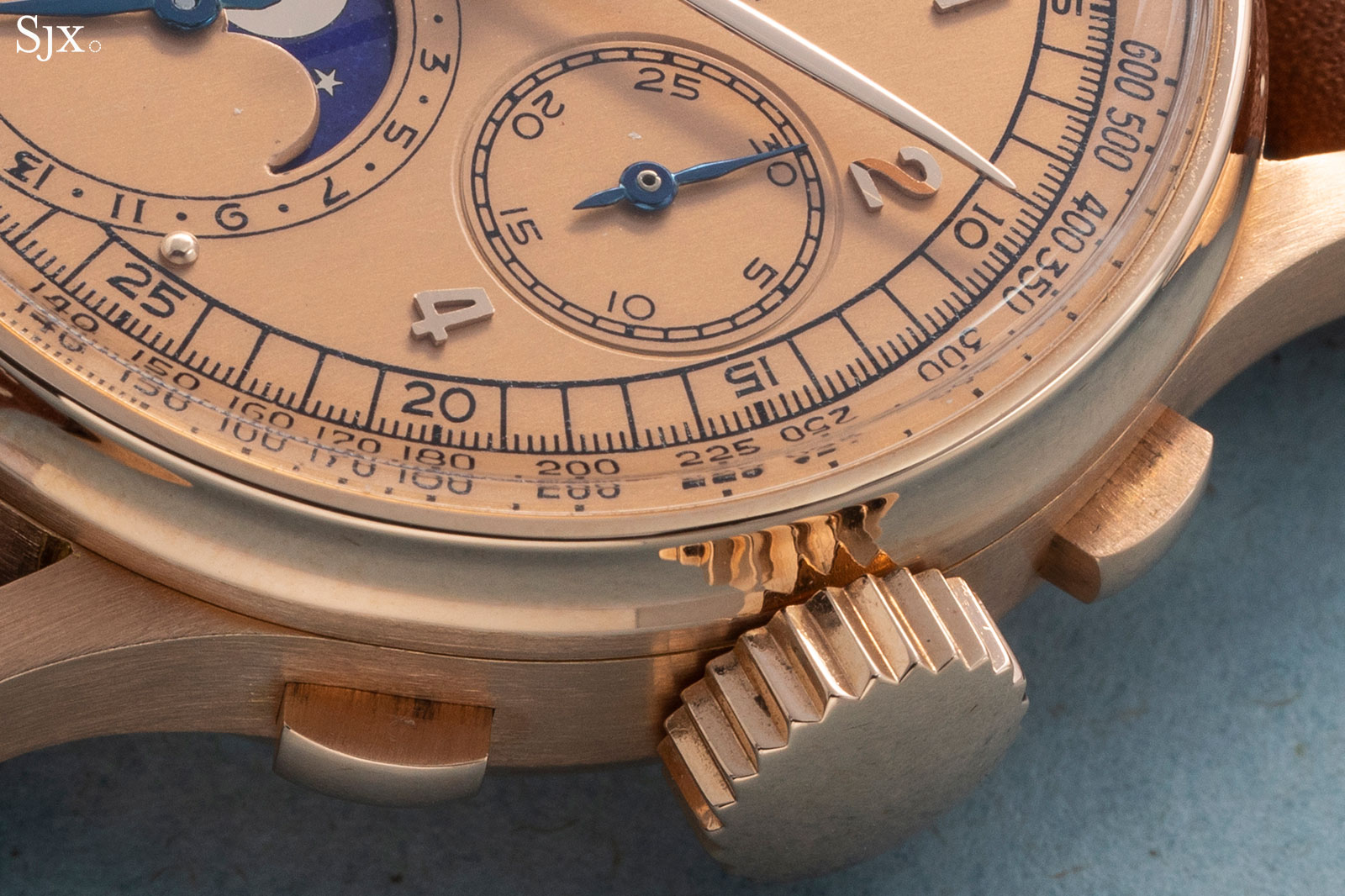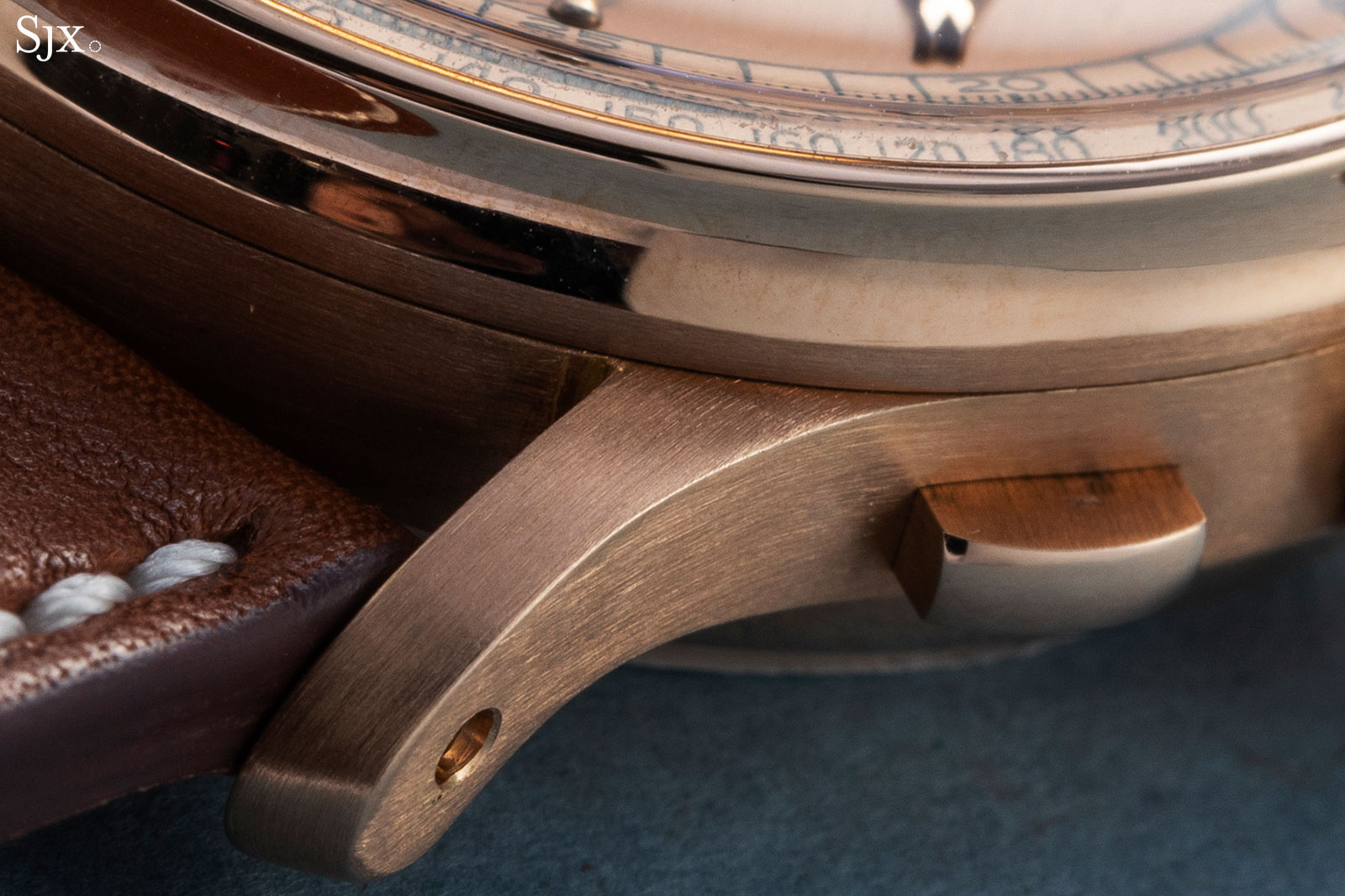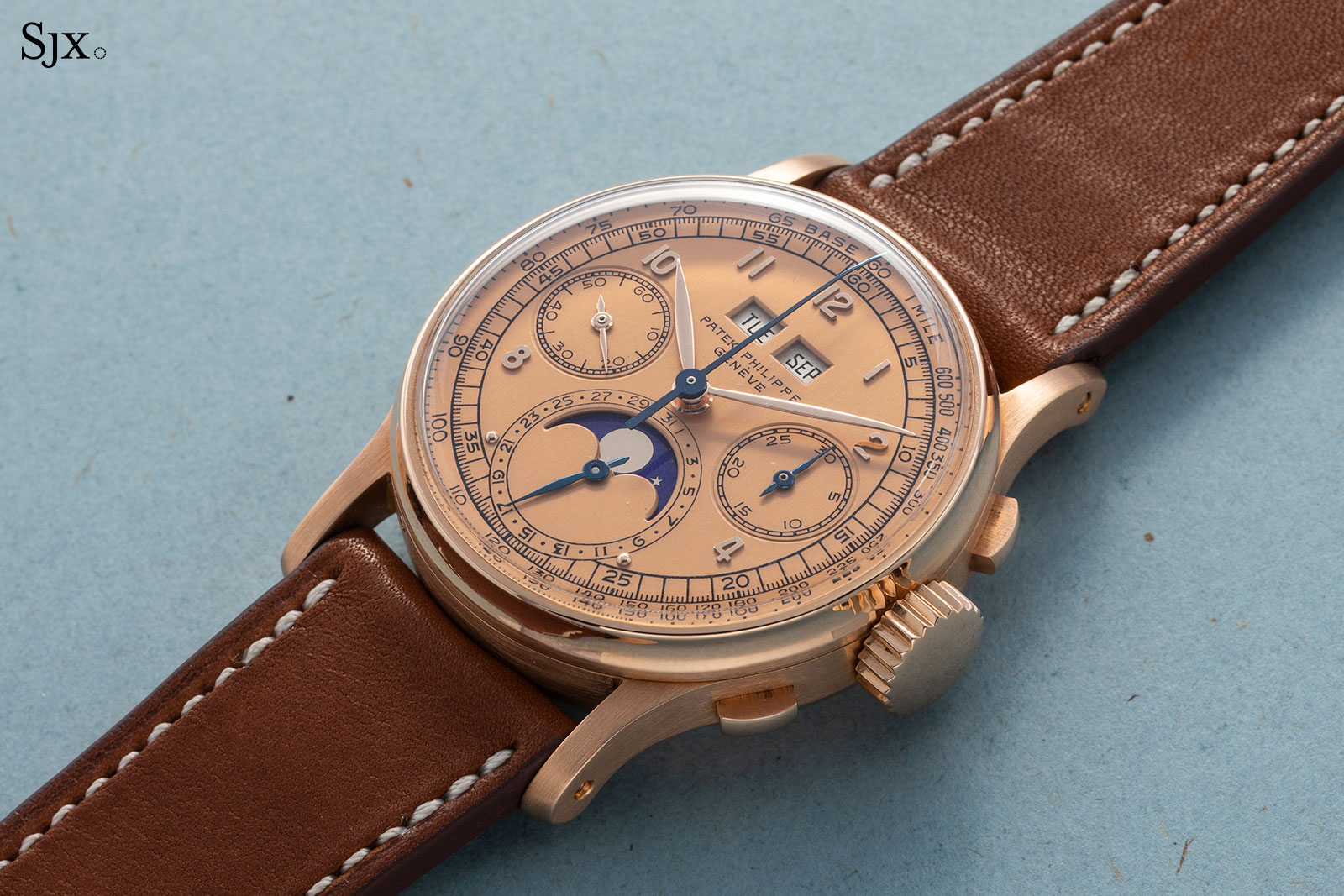 This has an estimate of US$1.2m-2.4m.
---
Preview and Auction
The preview exhibition is open daily from December 5-10 at Phillips located at 450 Park Avenue. And the auction starts at 5pm on December 10 at the same venue.
For the complete catalogue, visit Phillips.com.
450 Park Ave
New York, NY 10022
United States
---
Back to top.
---
You may also enjoy these.