Patek Philippe Highlights at Phillips' Hong Kong Auction
From a 'Michael Ovitz' to the ref. 130 in steel.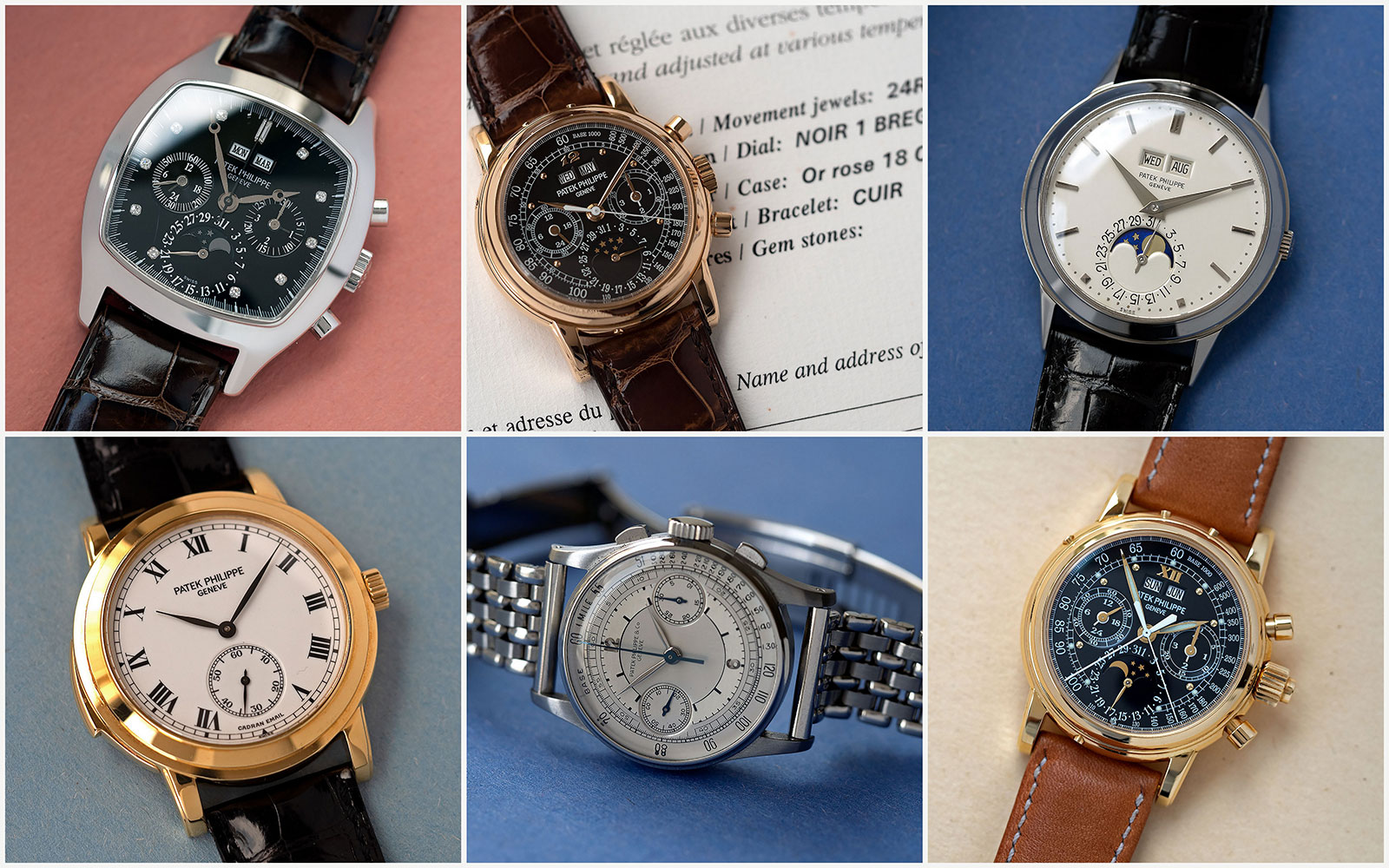 Fall auction season in Hong Kong takes place in the last week of November, with all of the major auctioneers taking part. Phillips' Hong Kong watch auction happens on November 27, with a varied catalogue that has something for everyone. The line-up includes watches owned by industry luminaries Jean-Claude Biver and David Zanetta, but naturally also big ticket watches from big ticket brands like Patek Philippe.
The Patek Philippe ranges from exceptional pocket watches to the usual crop of preposterously hot Nautilus watches. Here is a selection of the key Patek Philippe watches in the sale, including a custom ref. 5004J originally made for Hollywood super-agent Michael Ovitz.
The full catalogue is online here.
---
Lot 834 – Patek Philippe ref. 3448 in white gold
The ref. 3448 was Patek Philippe's first self-winding perpetual calendar, introduced in 1962 and remaining in production until 1980. Of all the perpetual calendars produced by Patek Philippe throughout its illustrious history, the ref. 3448 is the most concise, showing just the calendar and moon phase on a rigorously symmetrical dial. Its successor, the ref. 3450, featured the addition of a discreet leap year indicator that nevertheless throws off the perfect visual balance.
It is believed only 586 were made, with just 130 in white gold. So it is a remarkable coincidence that there will soon be two going under the hammer in the same month, including this example at Phillips. Consigned by the original owner who acquired in Zurich in the early 1970s, this ref. 3448 is in extremely well preserved condition.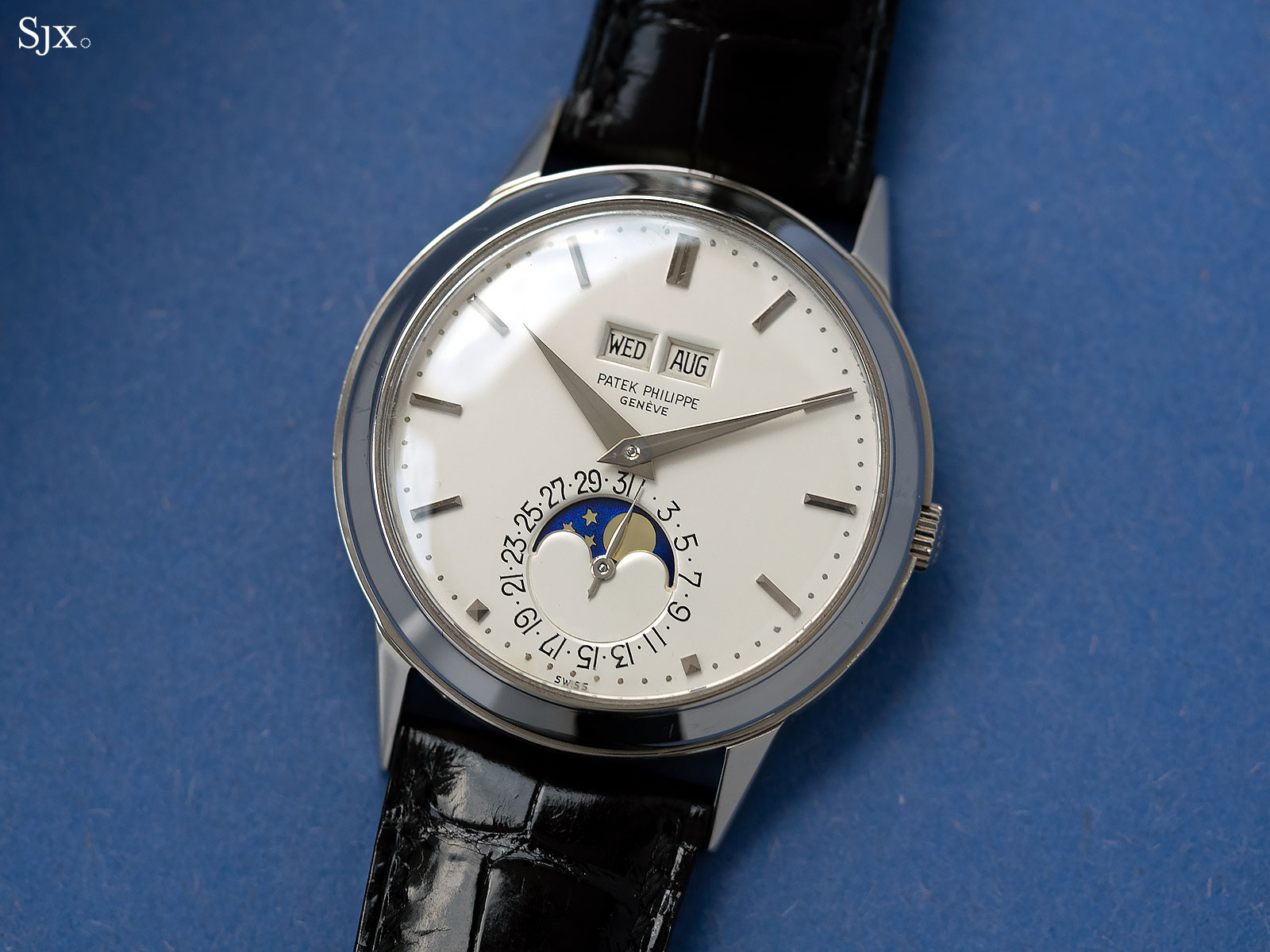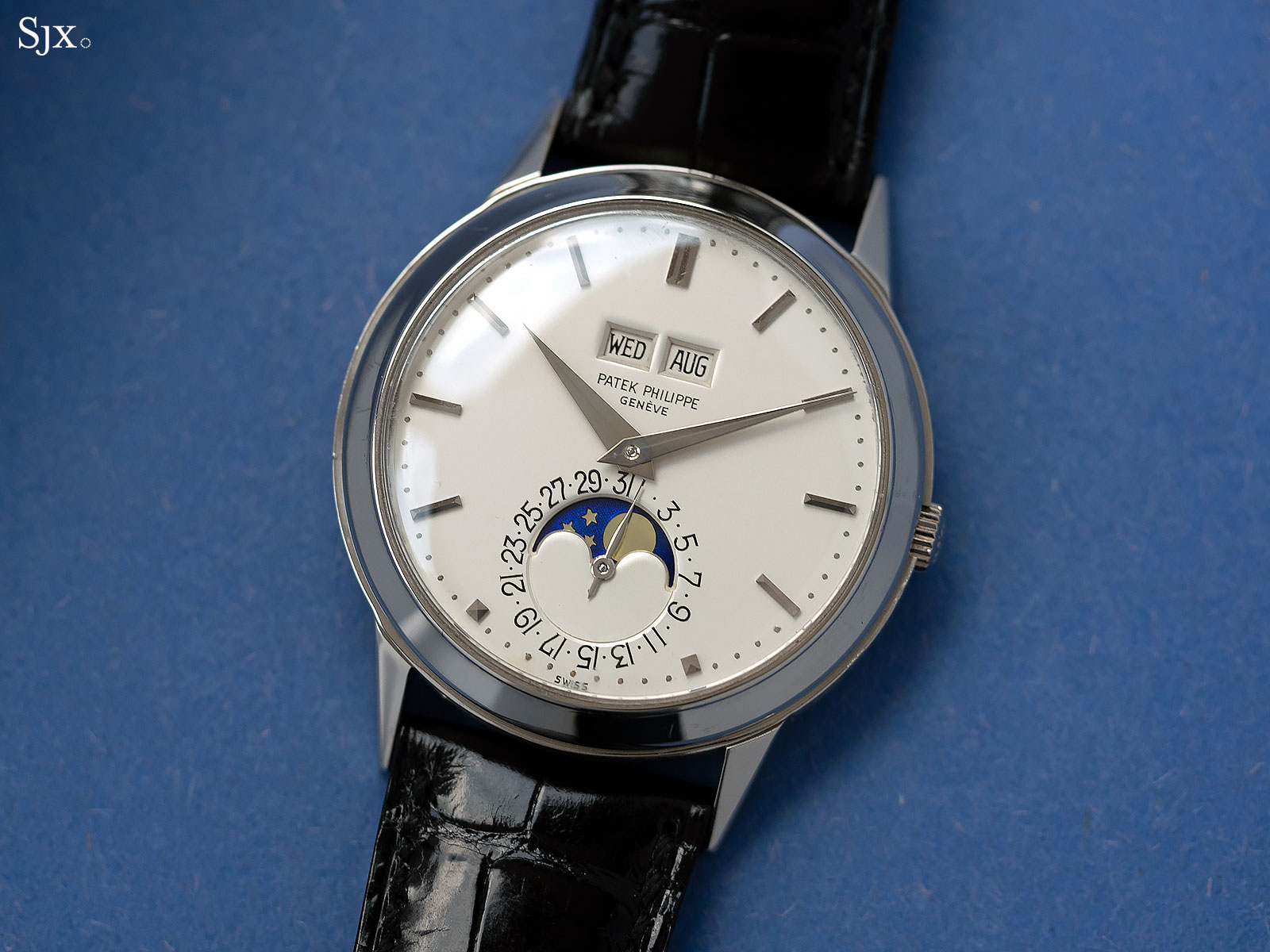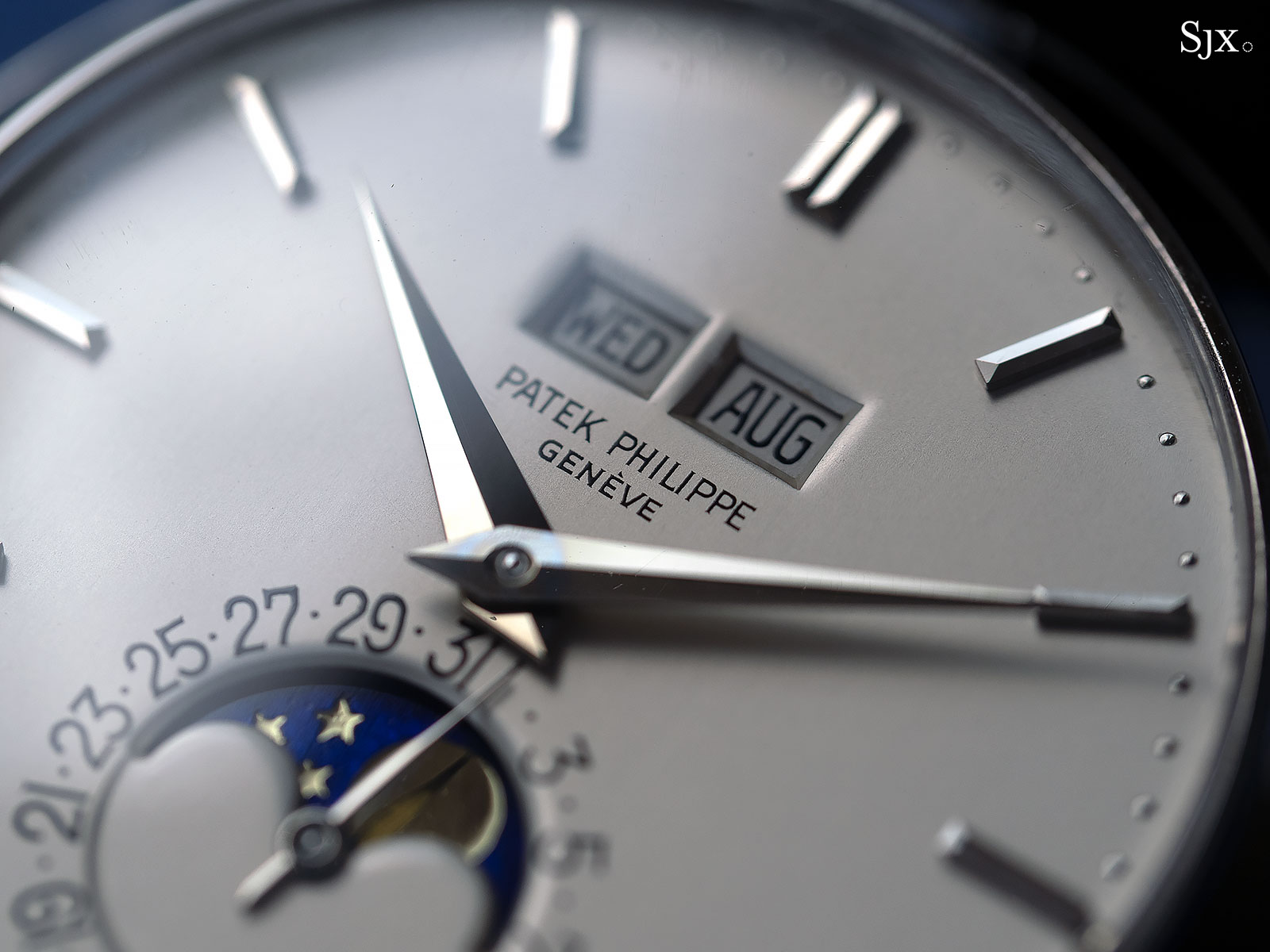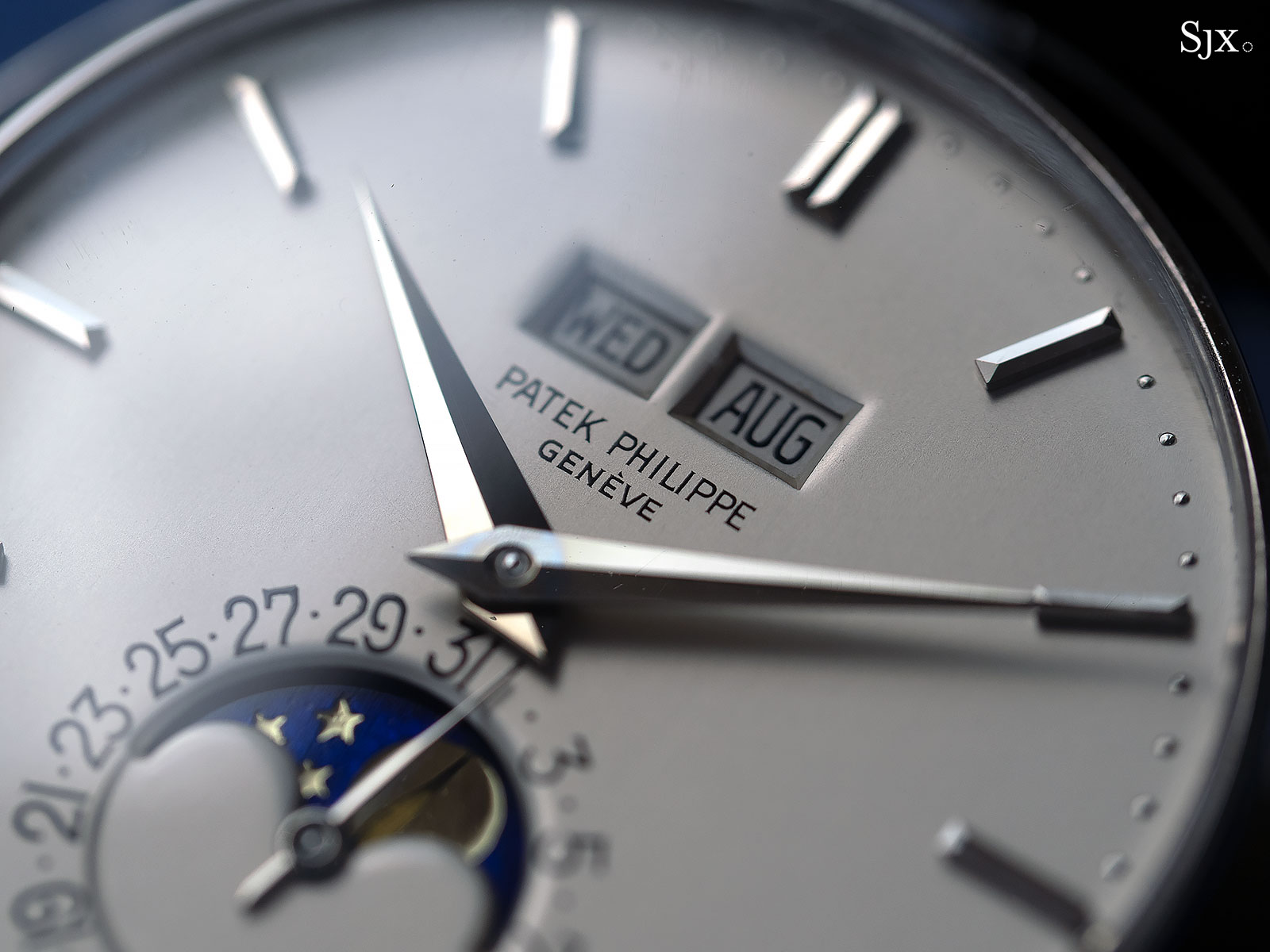 The dial is clean and original, while the case is crisp; it might have been lightly polished in the past, but the case still retains the lengthwise bevel on the underside of the lugs that is characteristic of the 3448 case (which Patek Philippe more recently used as the inspiration for the ref. 5235G).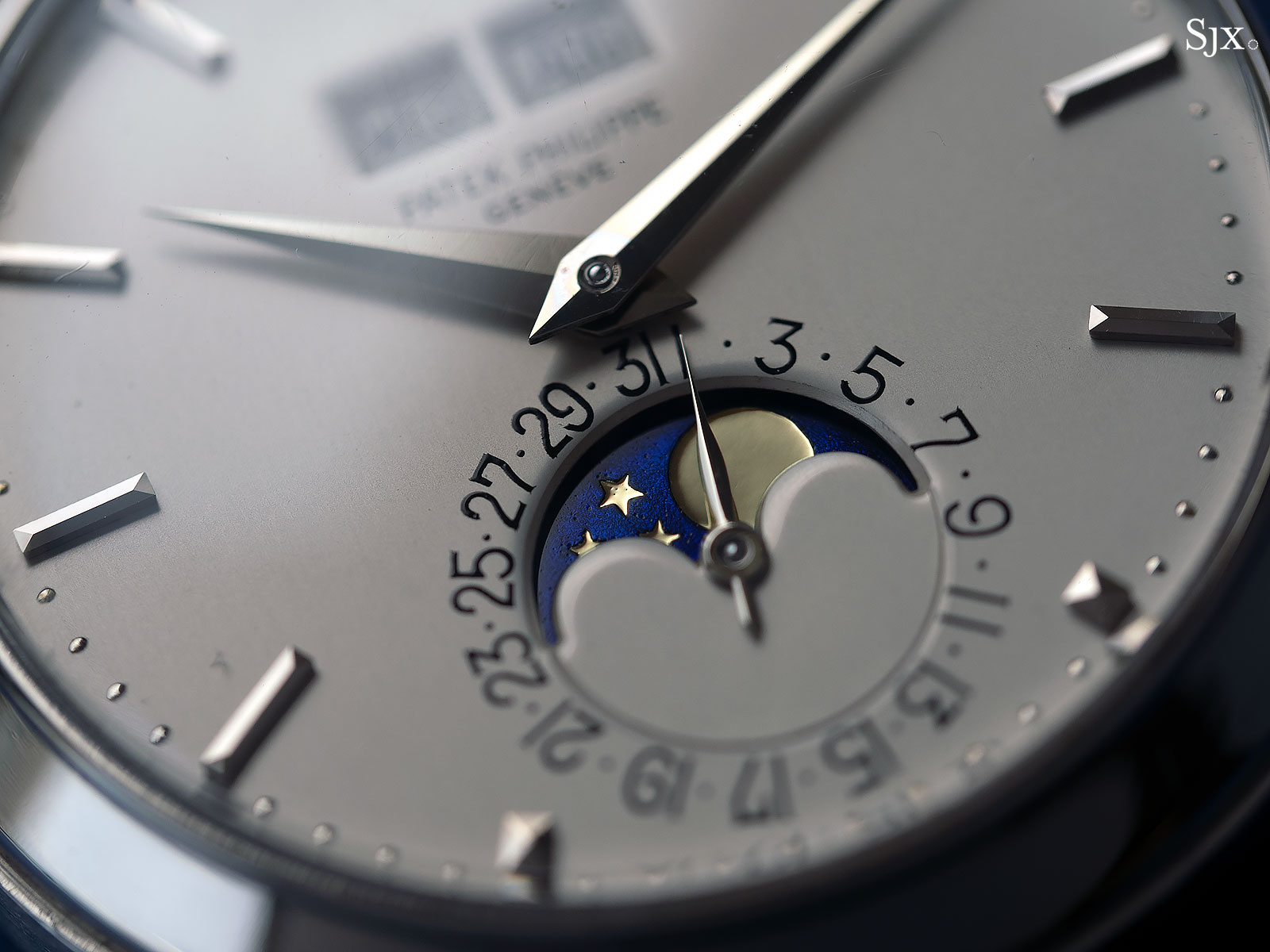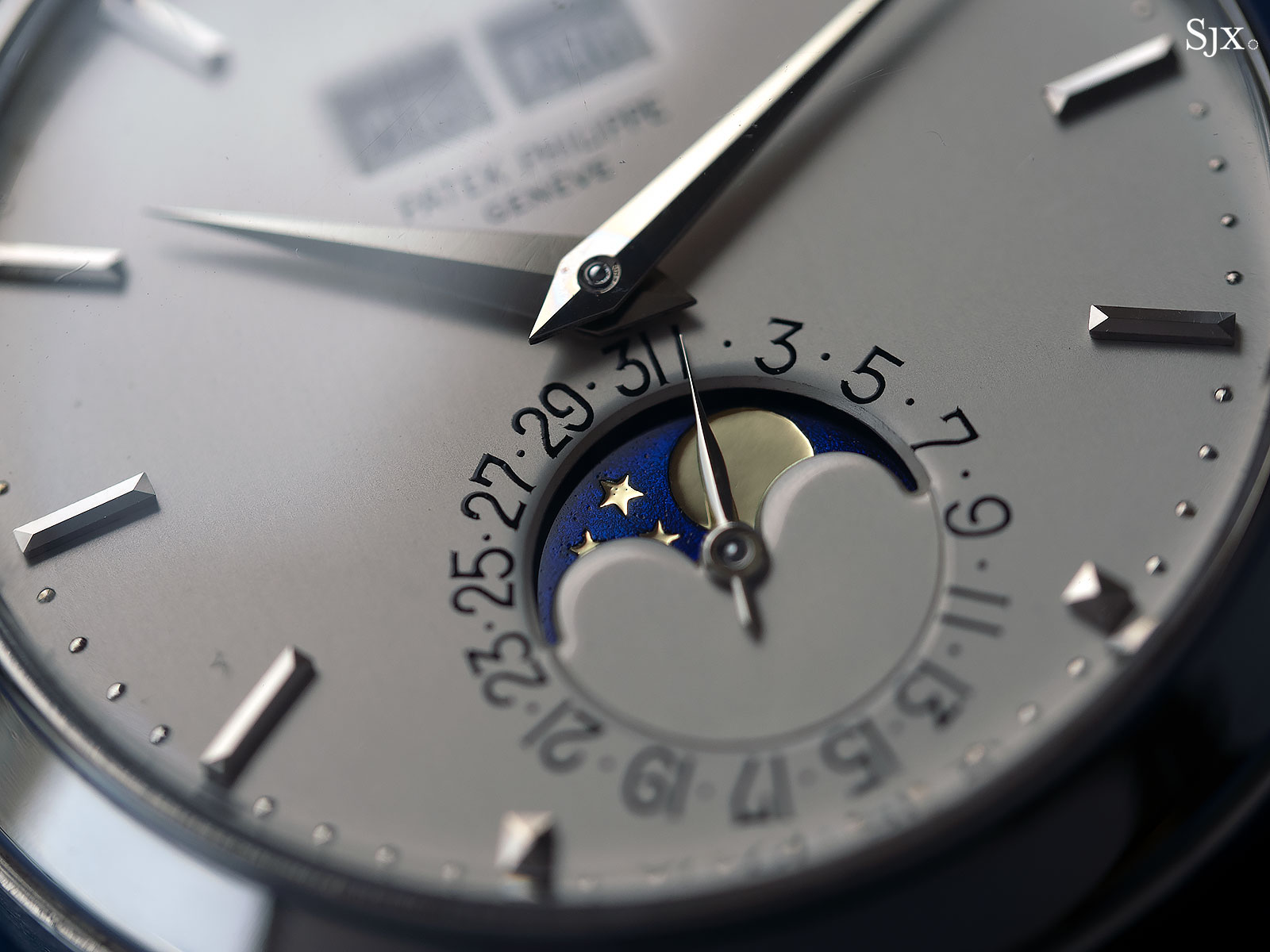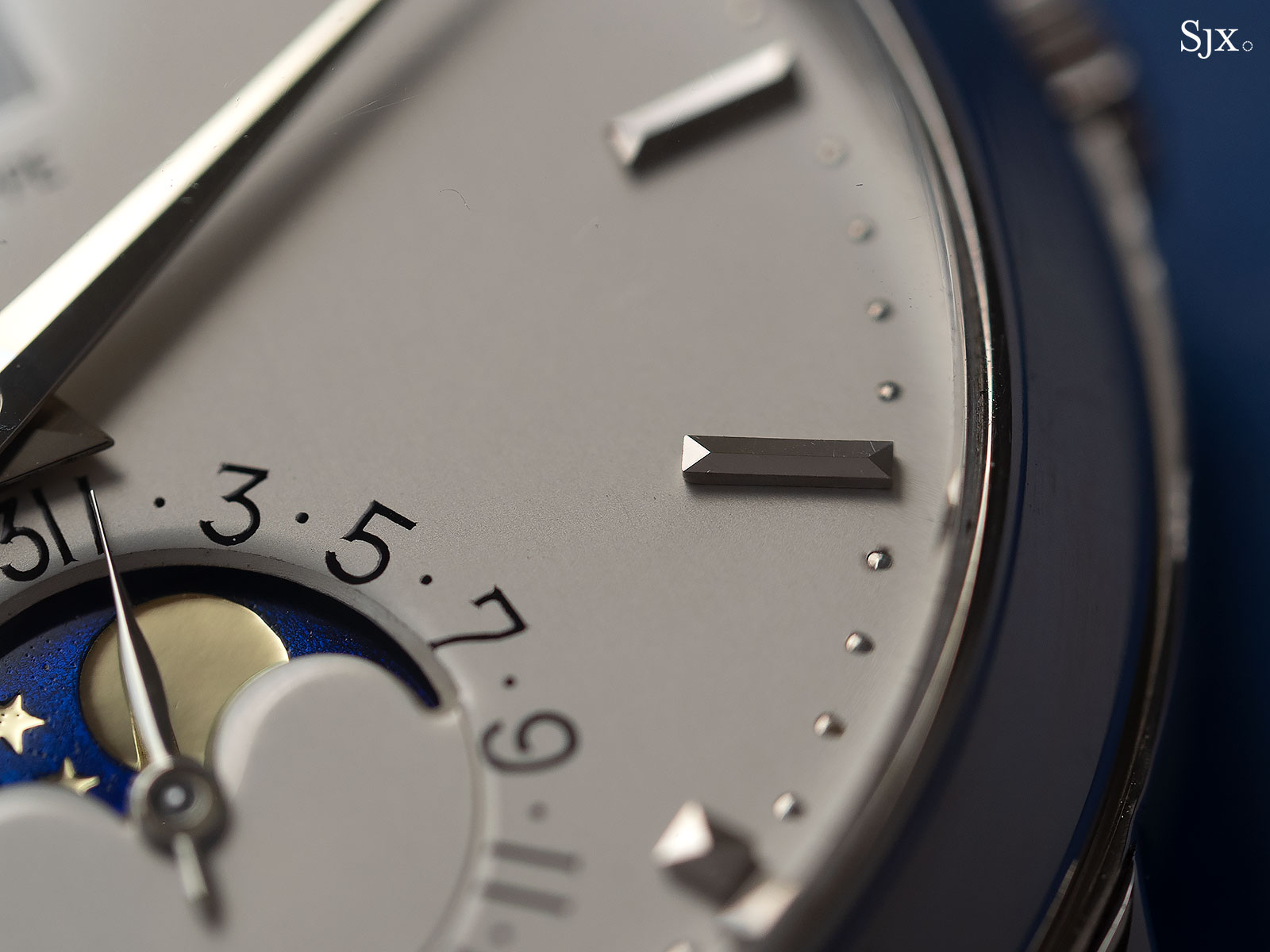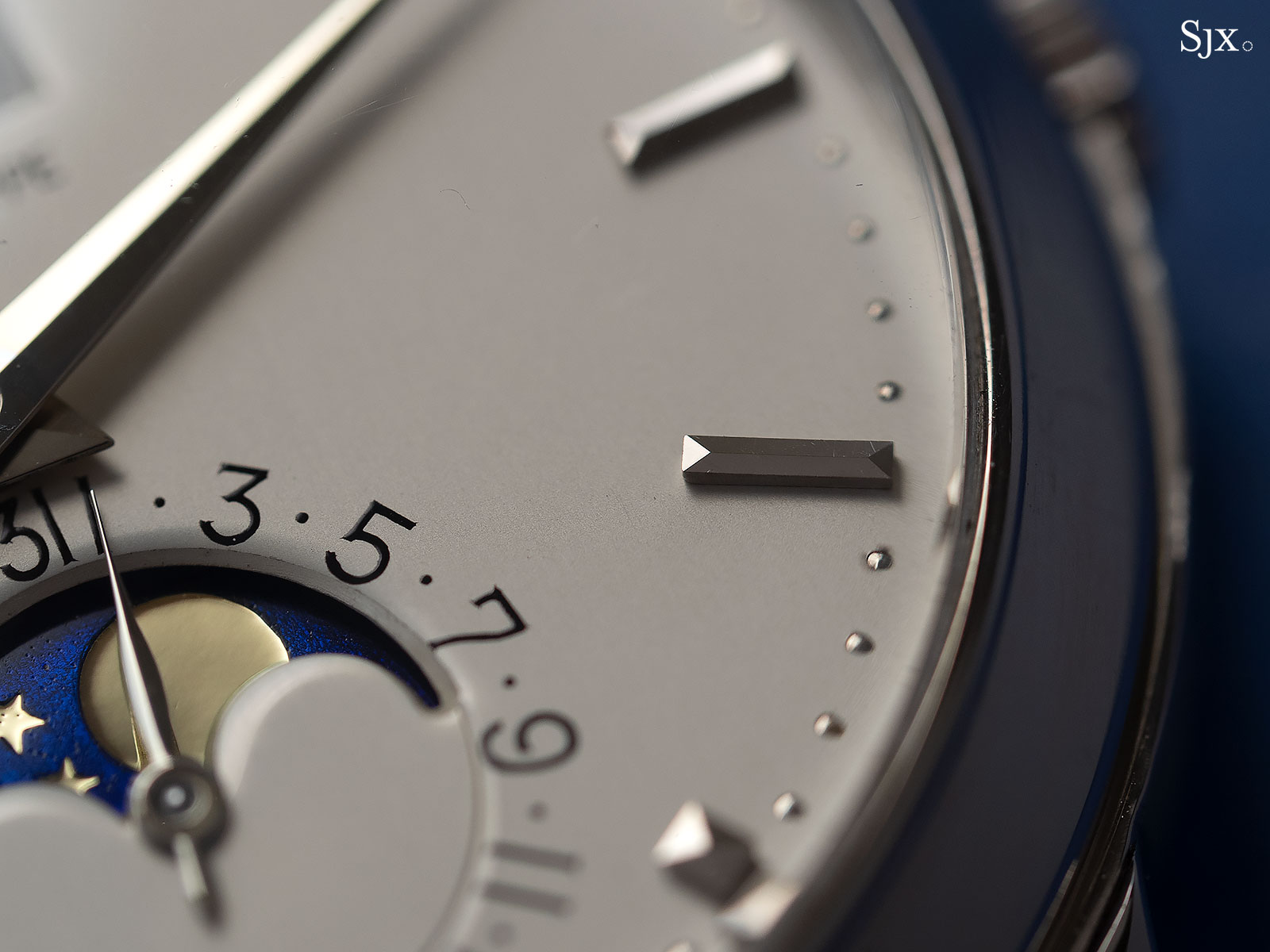 According to the archive extract, the watch was produced in 1971 and sold near the end of that year. The white gold ref. 3448 at Sotheby's, which will be sold two weeks before, dates from the late 1970s.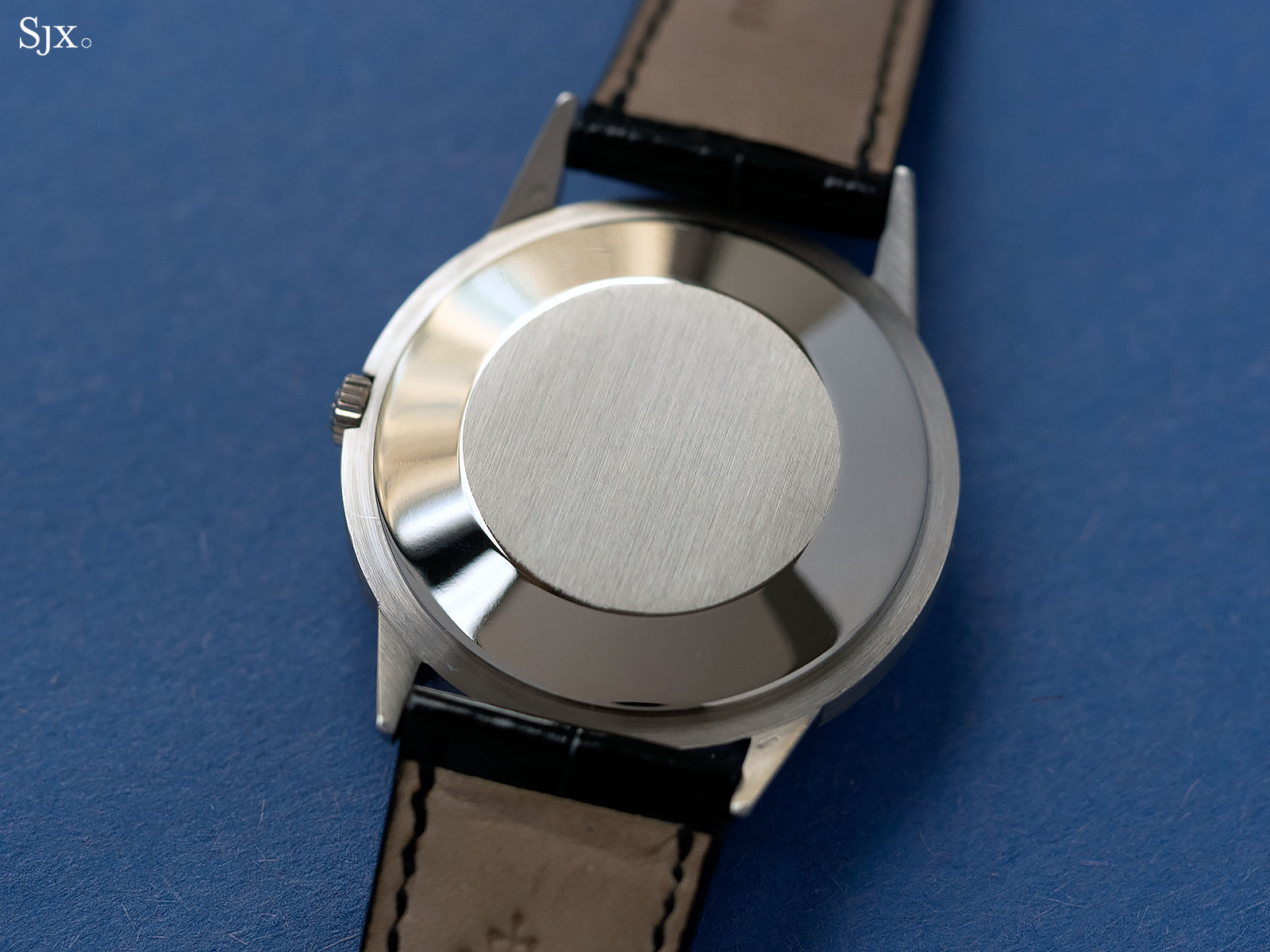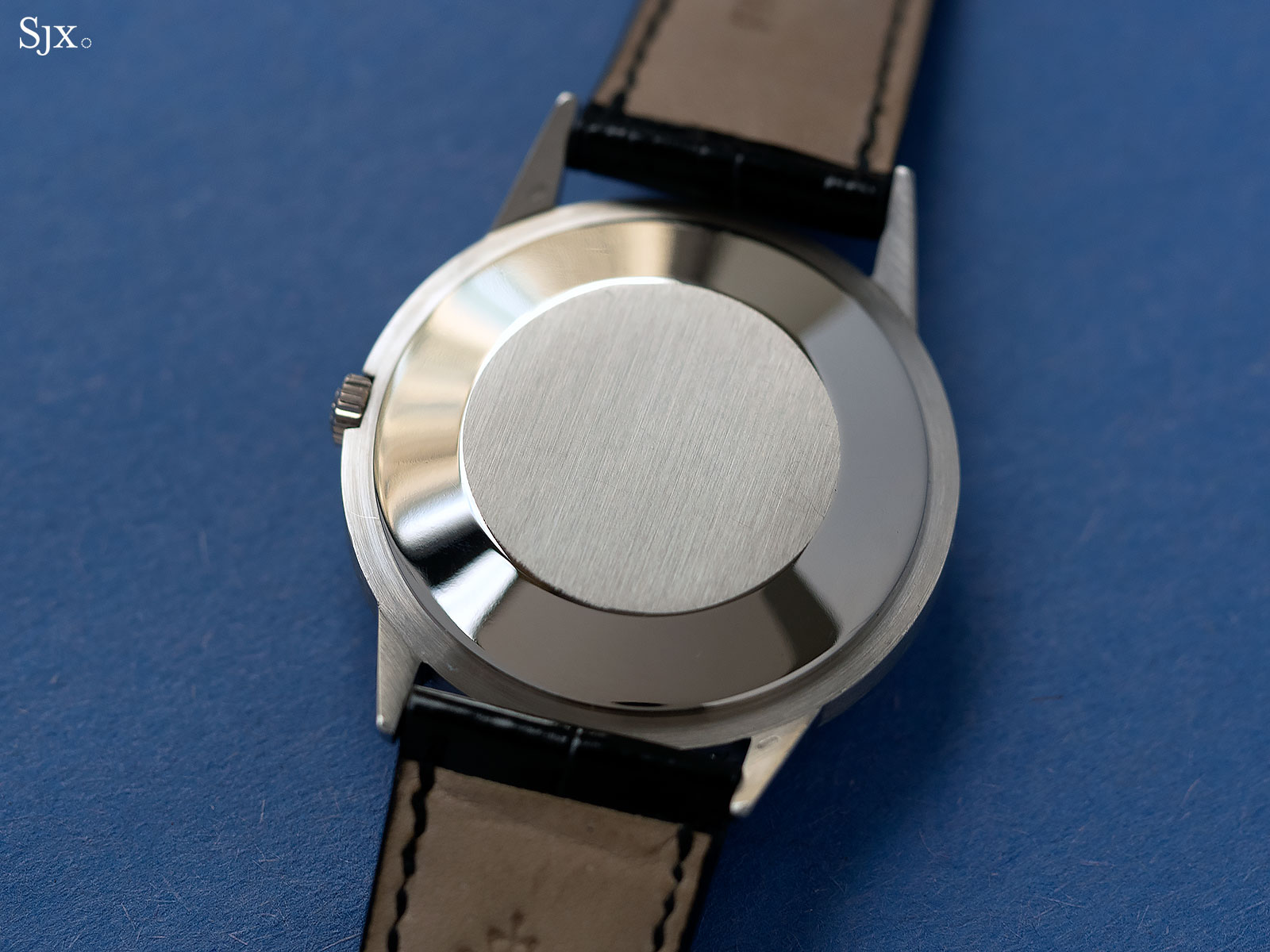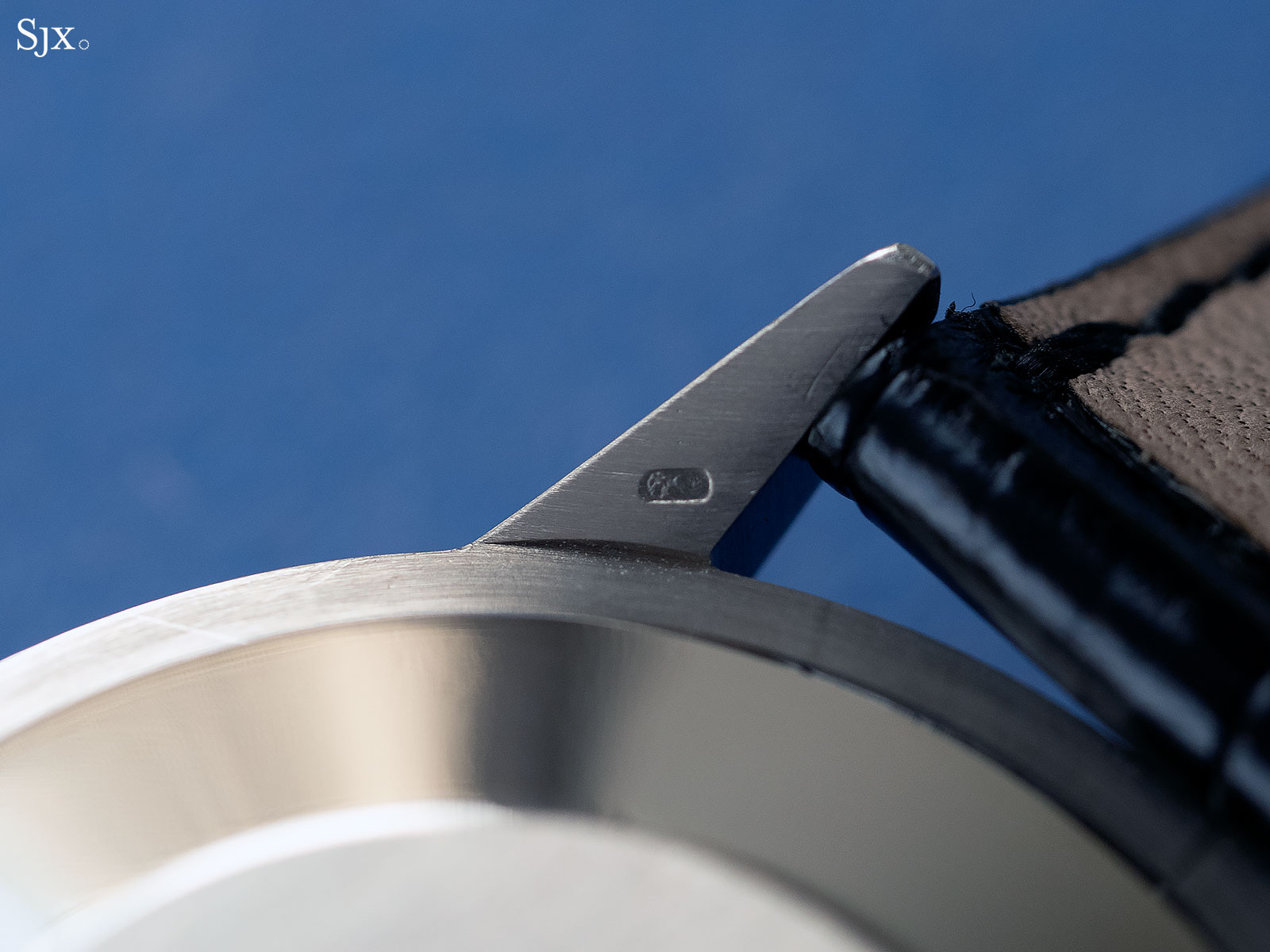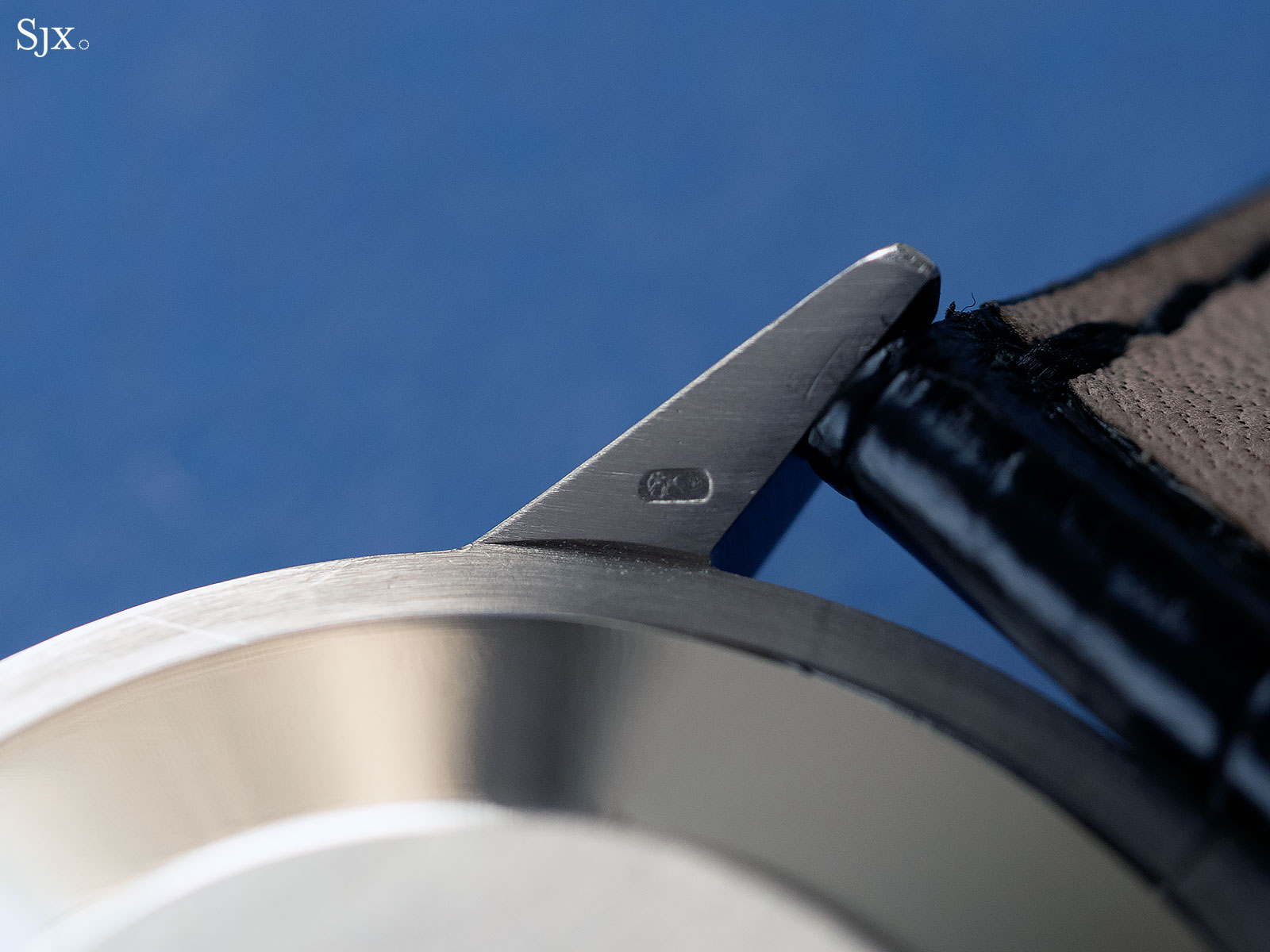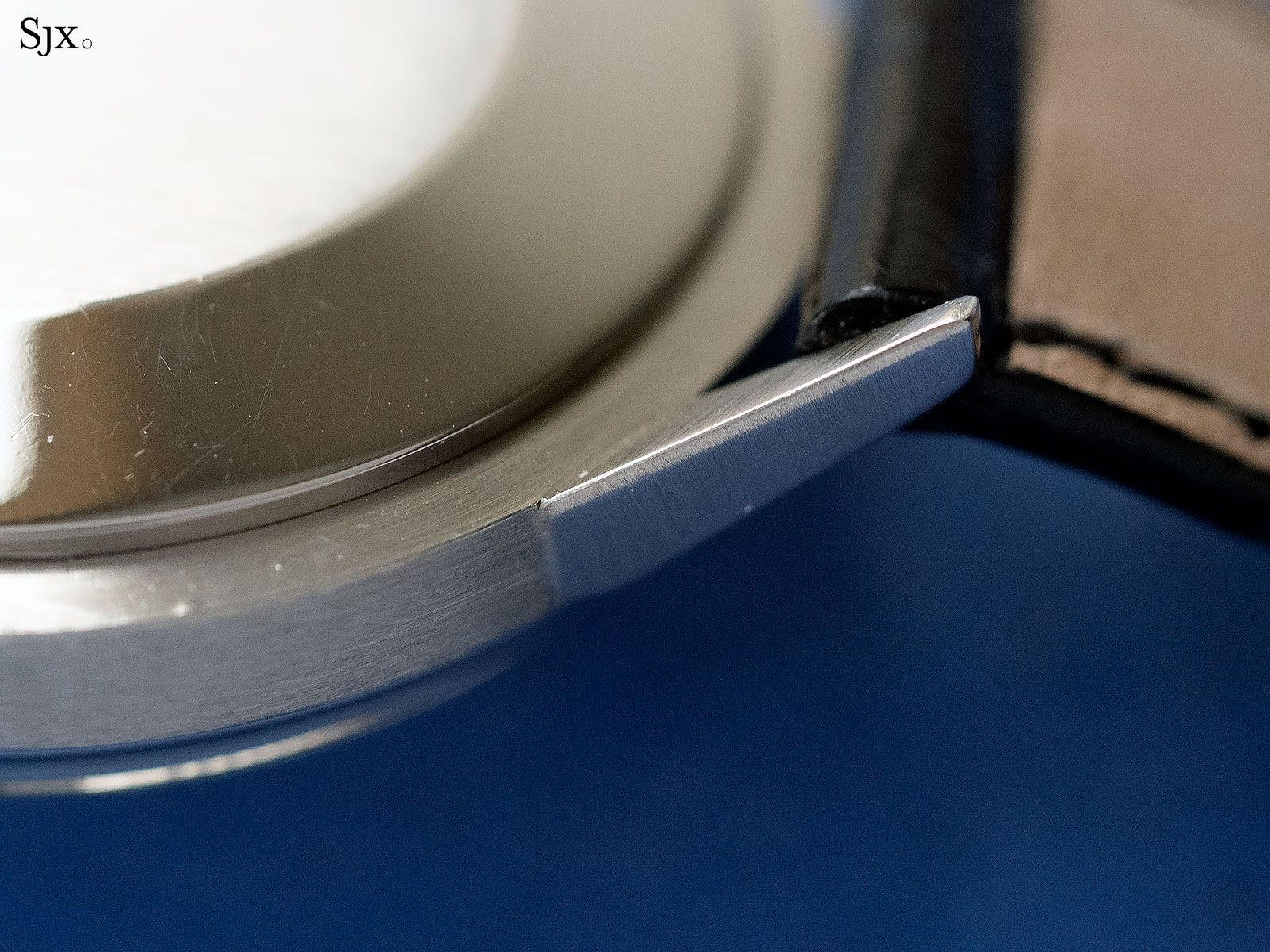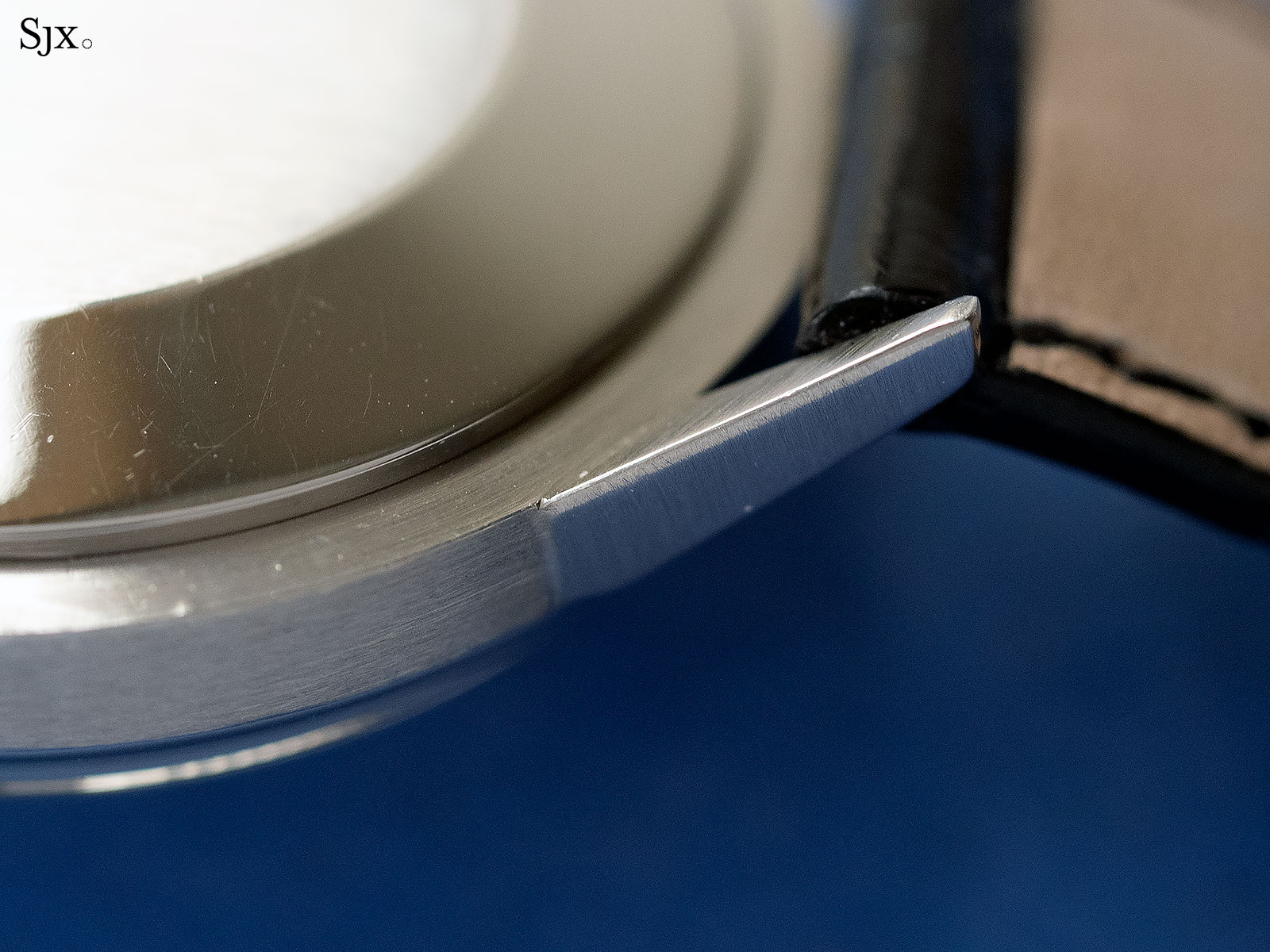 The white gold 3448 has an estimate of HK$1.6m to HK$3.2m, or US$205,000 to US$410,000. In comparison, the one at Sotheby's in Geneva is estimated at SFr200,000 to SFr300,000, or about US$200,000 to US$300,000.
---
Lot 871 – Patek Philippe ref. 130 in stainless steel
The ref. 130 is the most affordable mid-20th century Patek Philippe chronograph, being rather small at just 33mm in diameter, and also relatively common. Consequently, an average ref. 130 in yellow gold can be had for US$30,000 to US$40,000.
But a ref. 130 in stainless steel is an entirely different beast. Not only is it much less common, it is also tangibly different, as Patek Philippe relied on different suppliers for the steel and gold cases – Vichet for gold and Wenger for steel.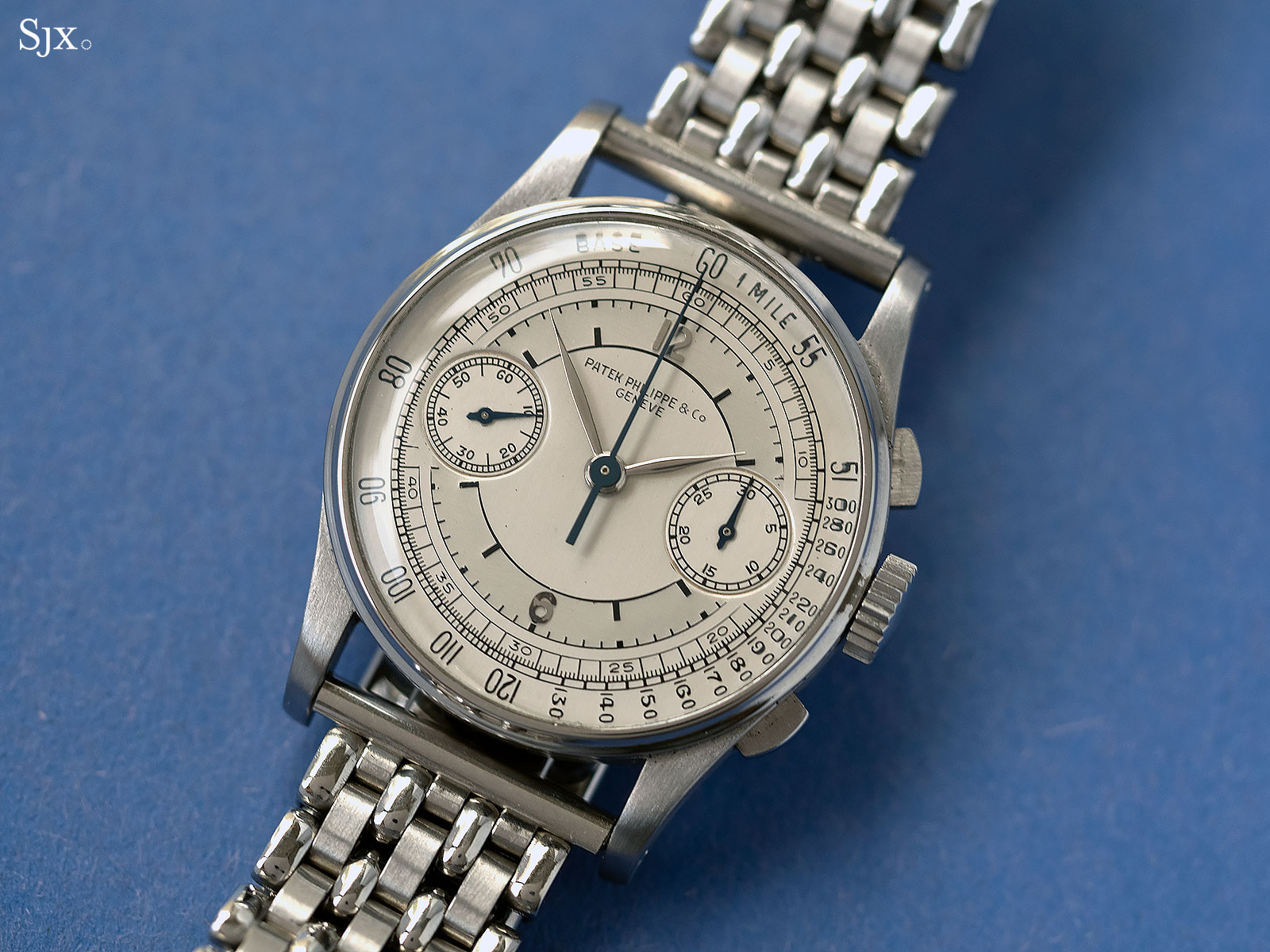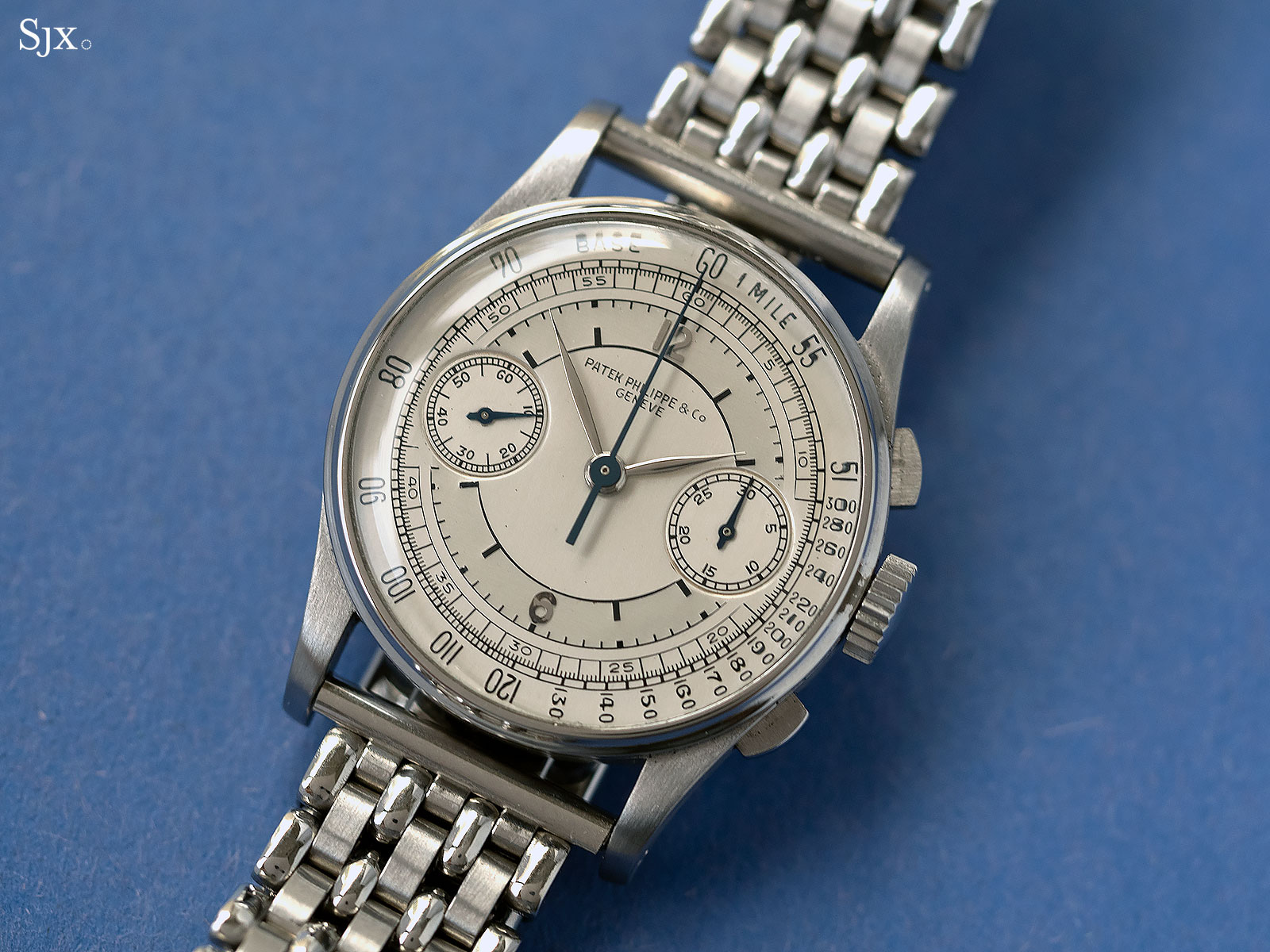 The case of a steel 130 is the same diameter as its gold counterparts, but the lugs are wider and shorter, making the case appear larger and sportier, a helpful quality on a small watch. And the hardness of steel also means it retains it form better over time, even if the case has been polished.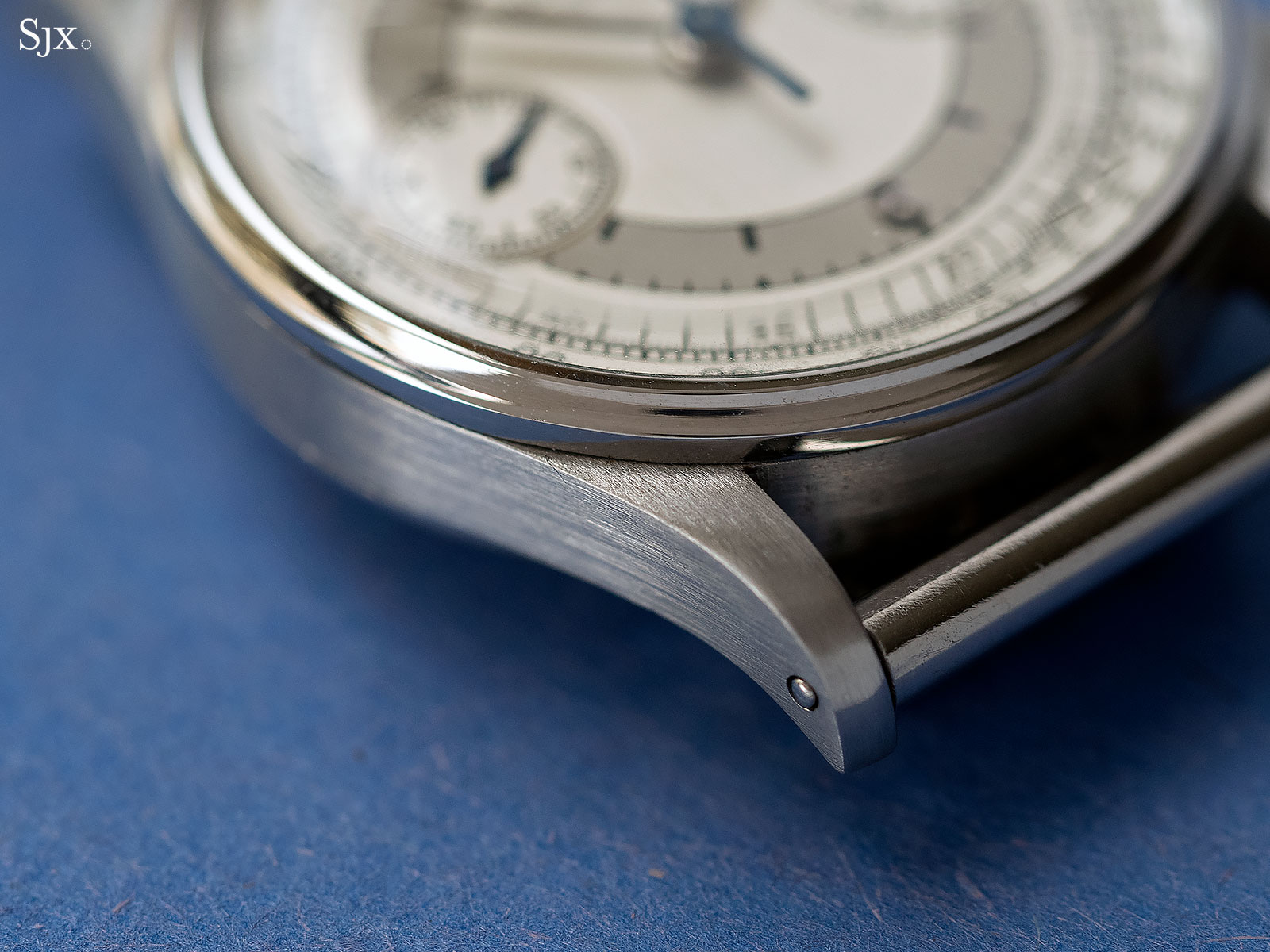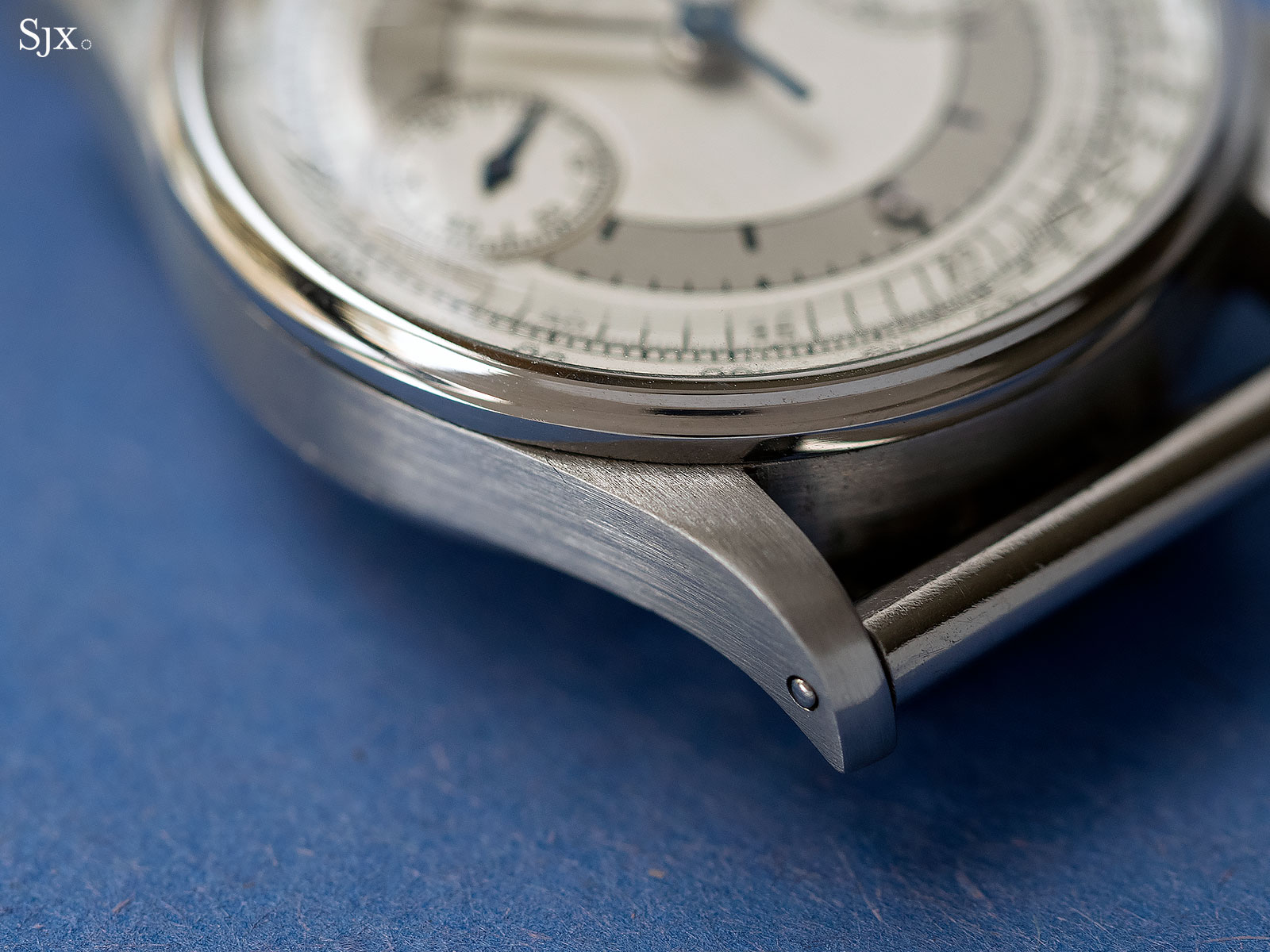 This example also features an attractive, two-tone "sector" dial, which, like the case, is in excellent condition.
All of the markings on the dial are in fired enamel, or champleve, and retain their correct, raised profile. Notably, the tachymetric scale on the dial is in miles, instead of kilometres, a feature that indicates the watch was destined for the American market, something confirmed by the "PXP" import mark on the balance cock.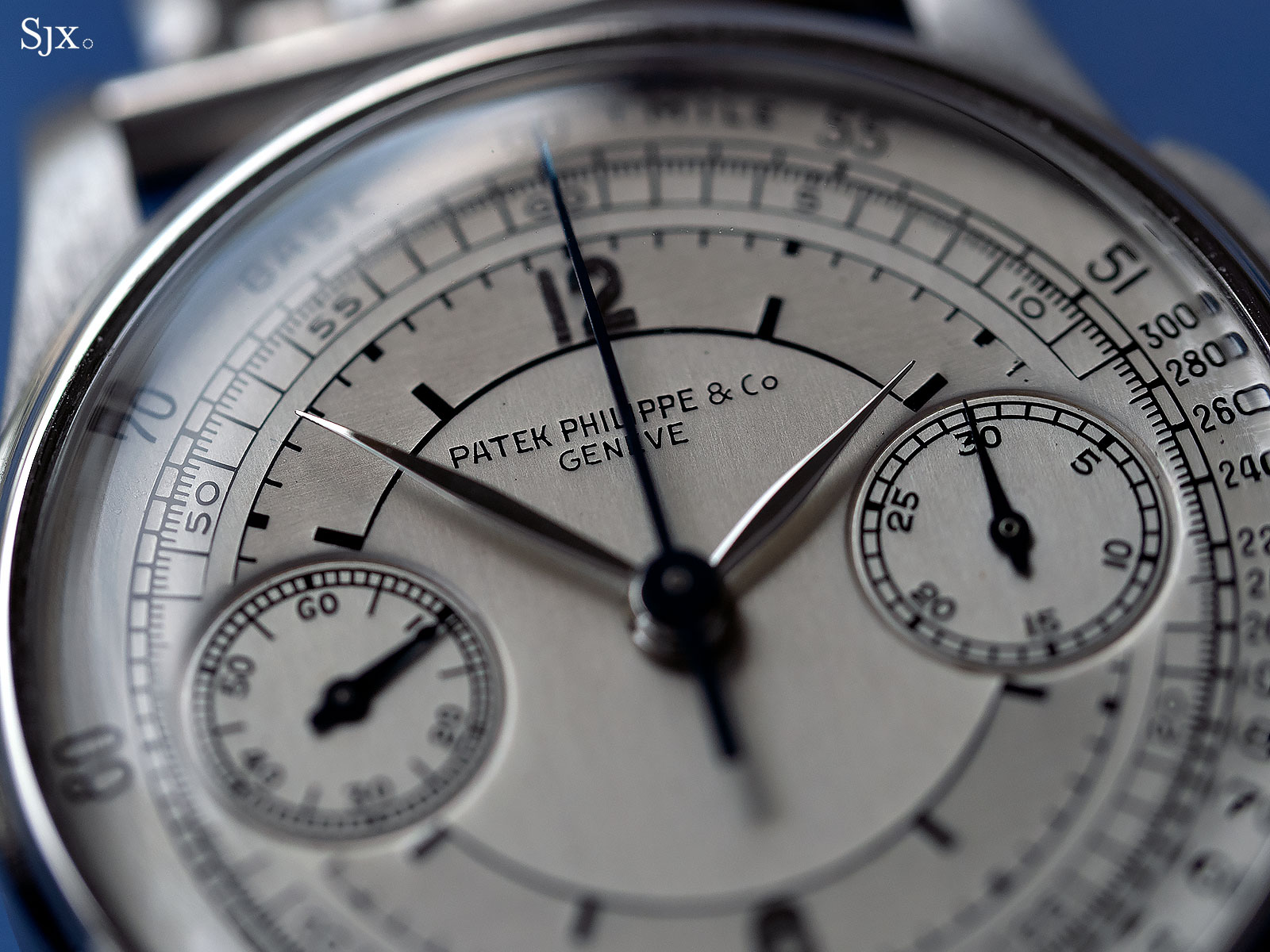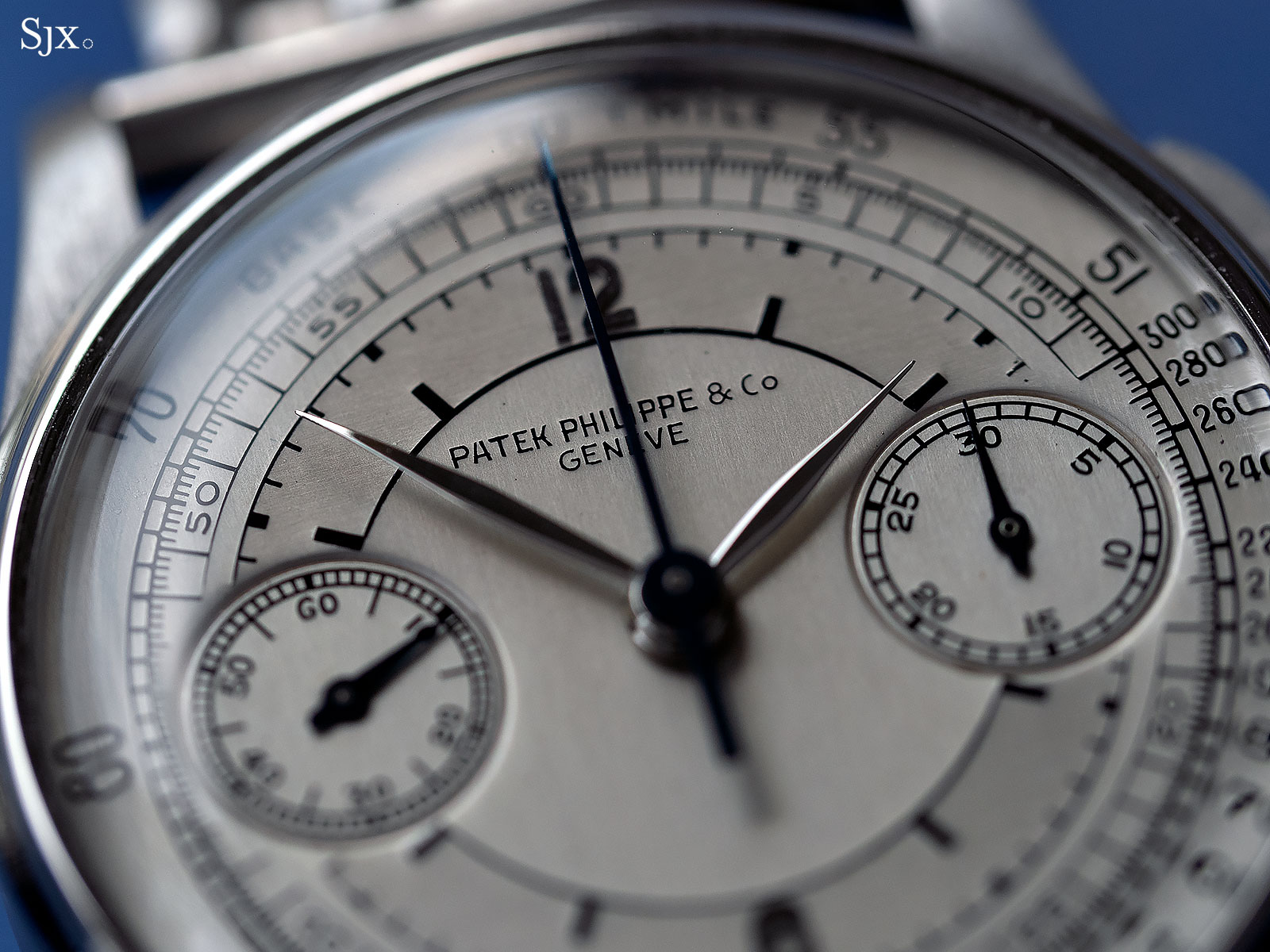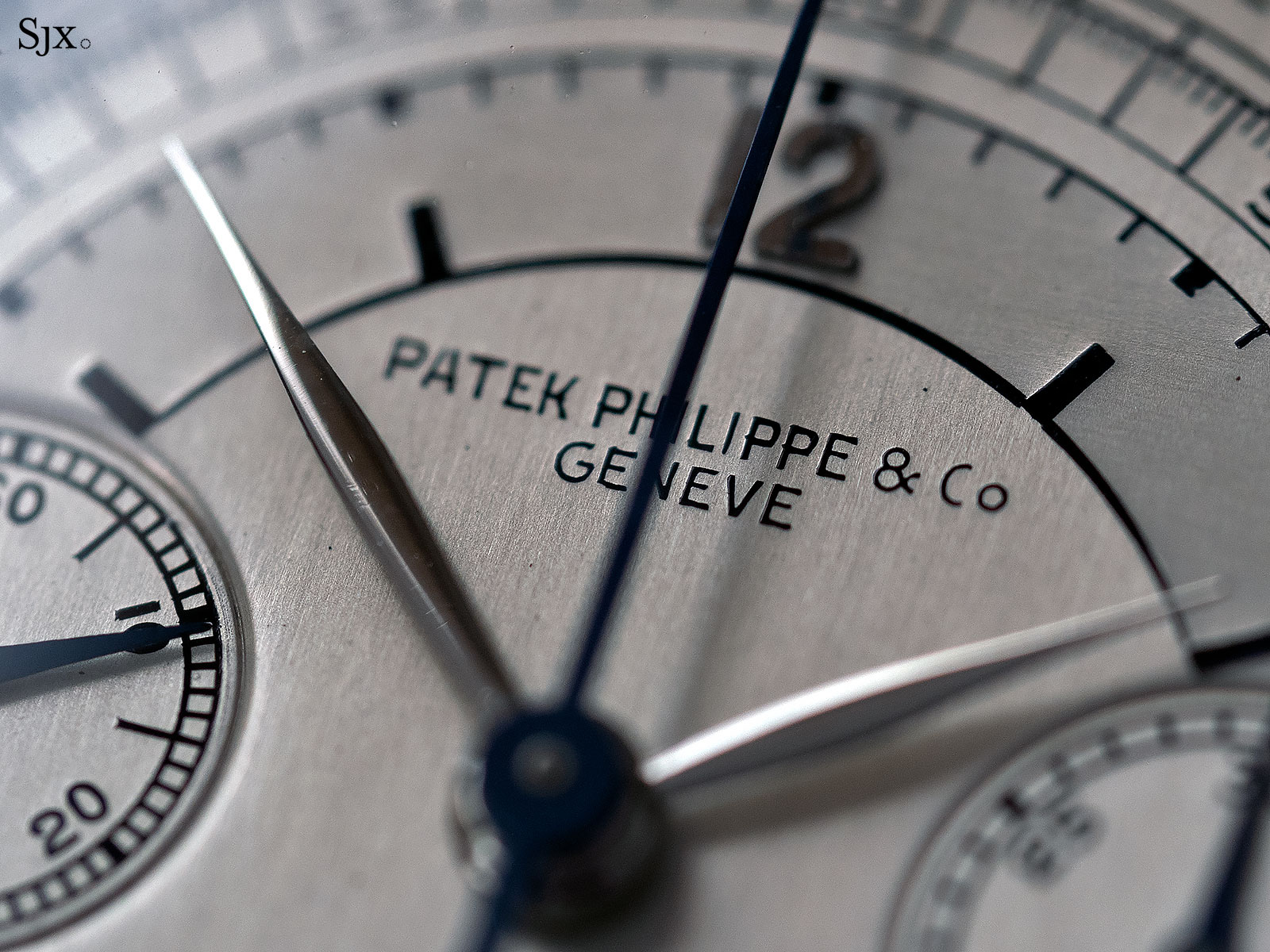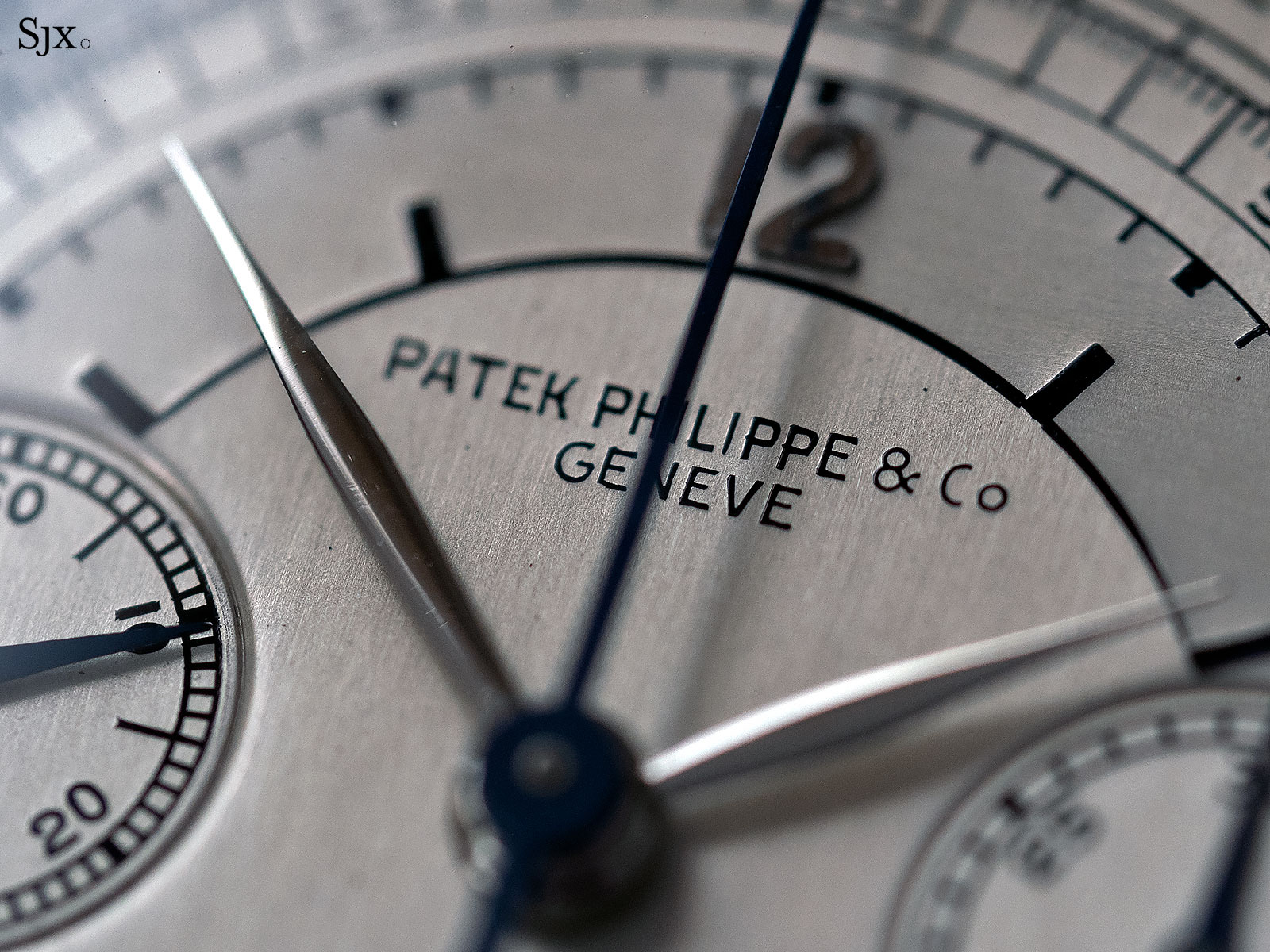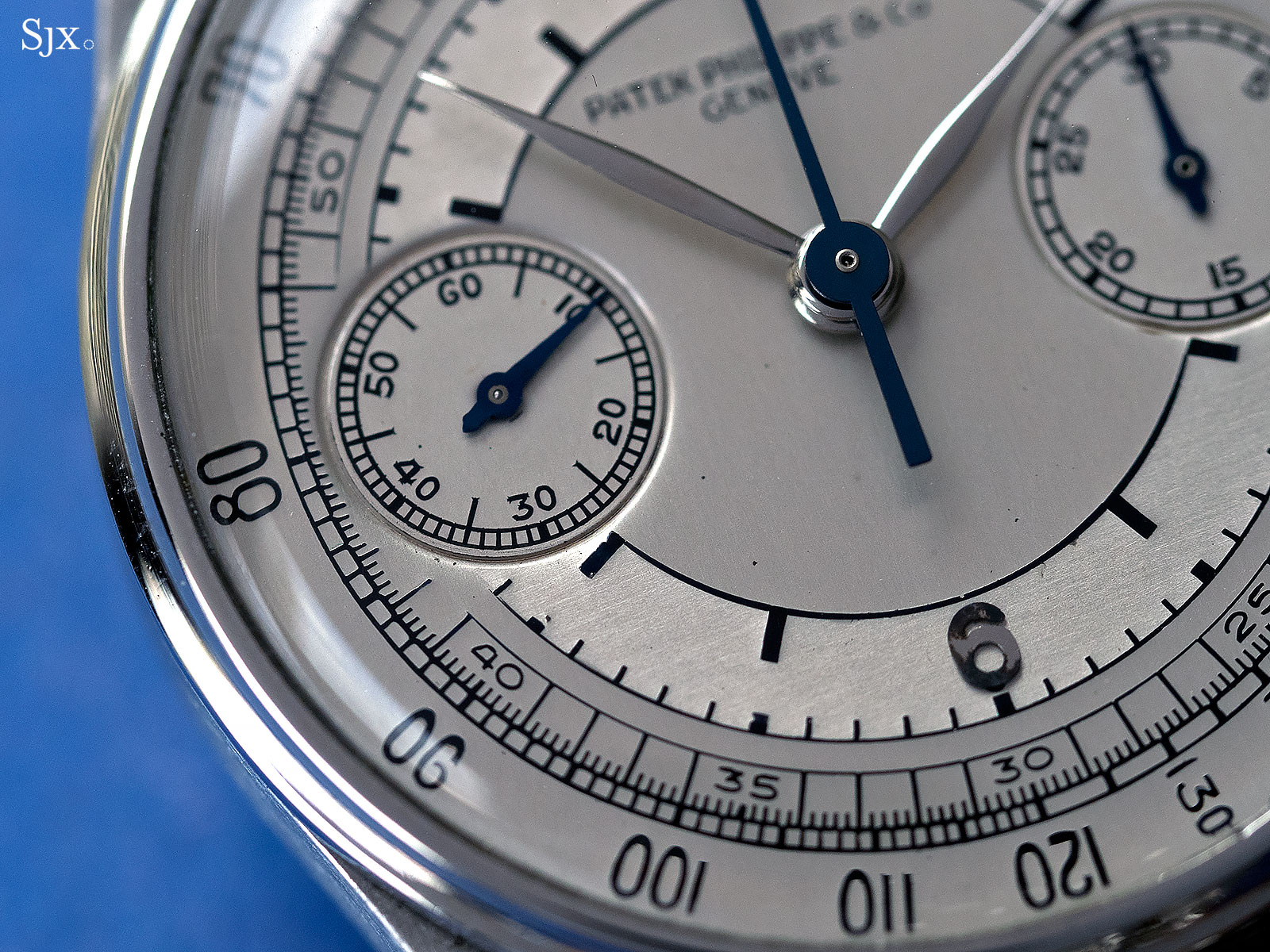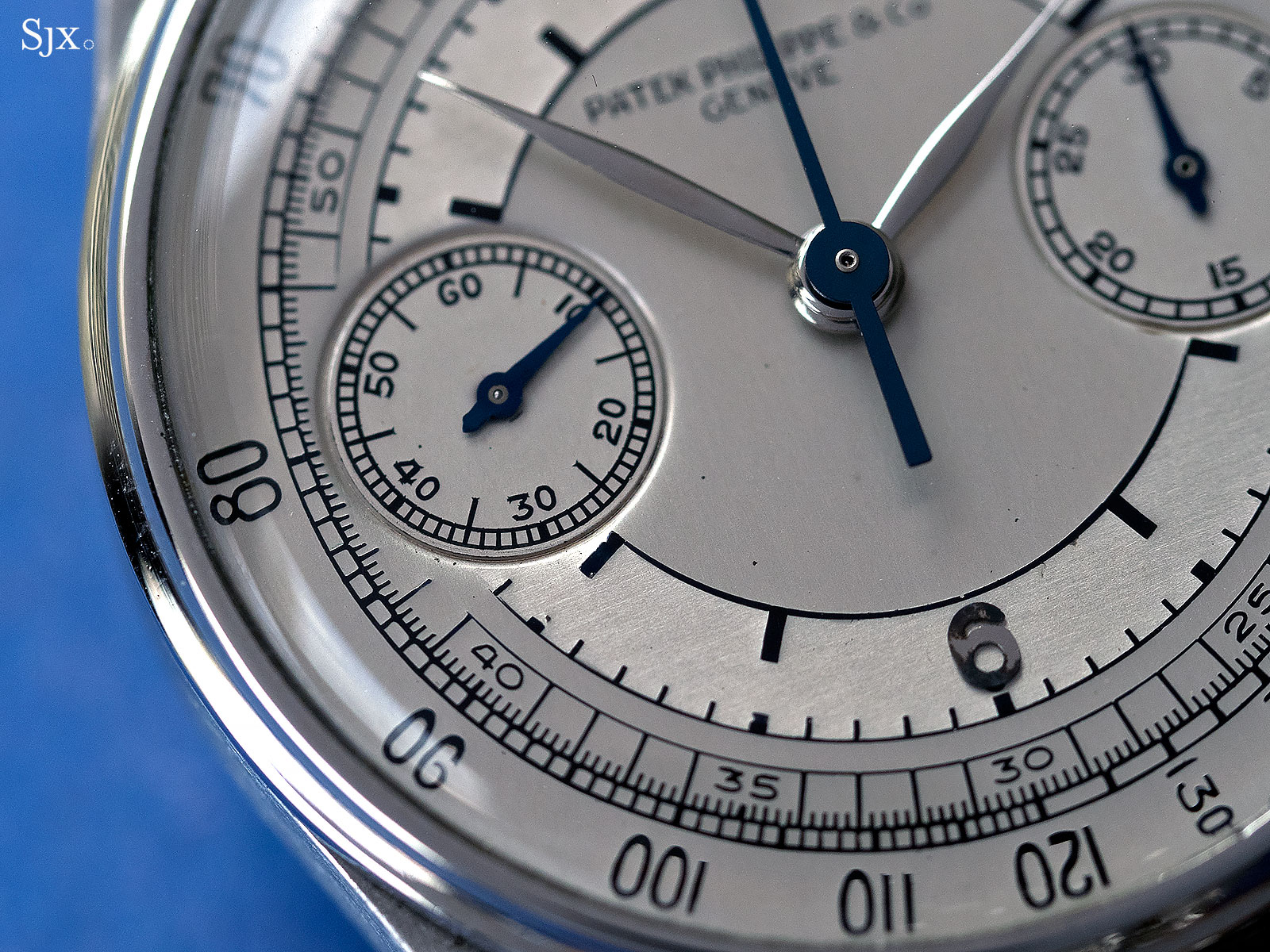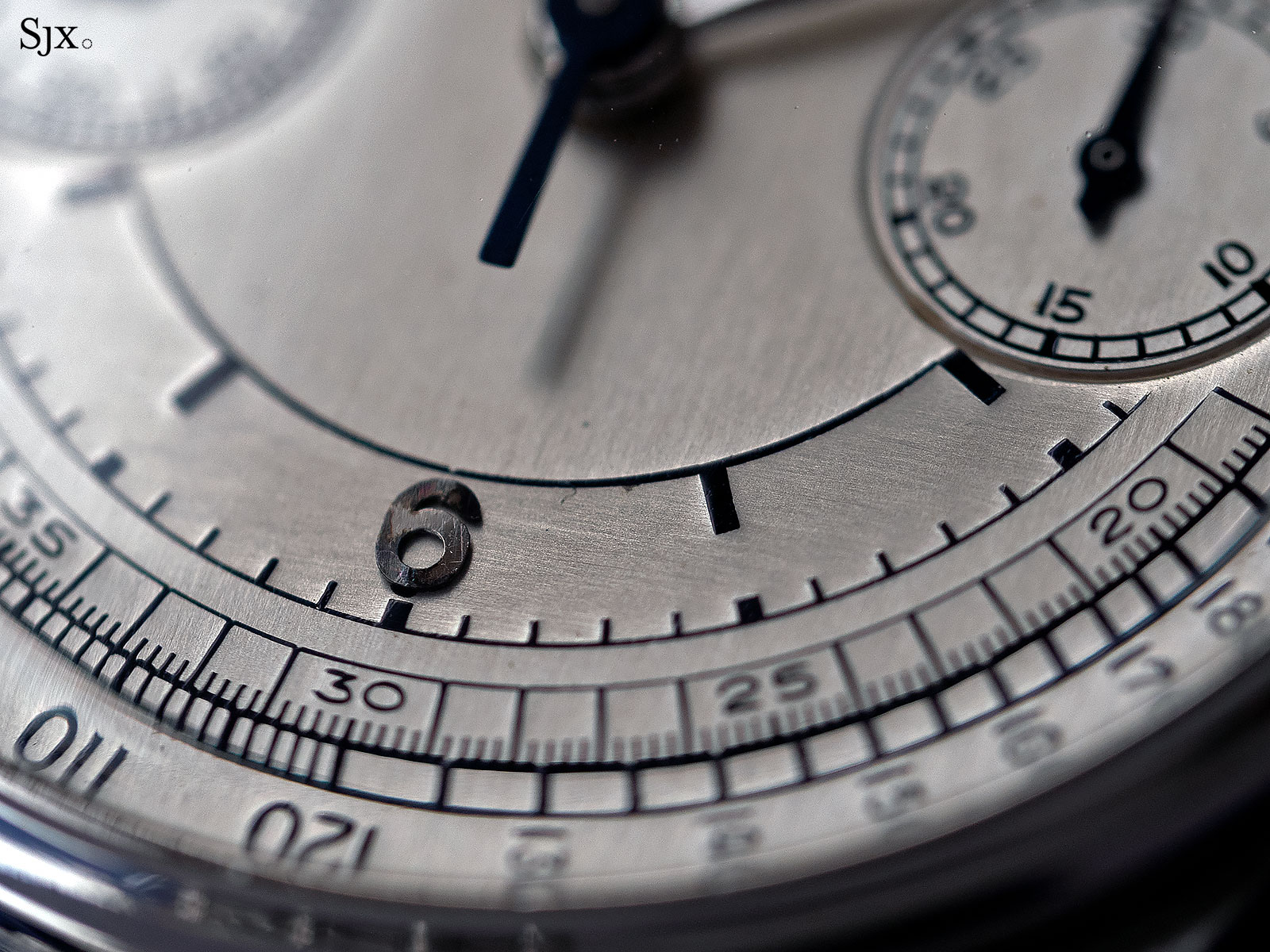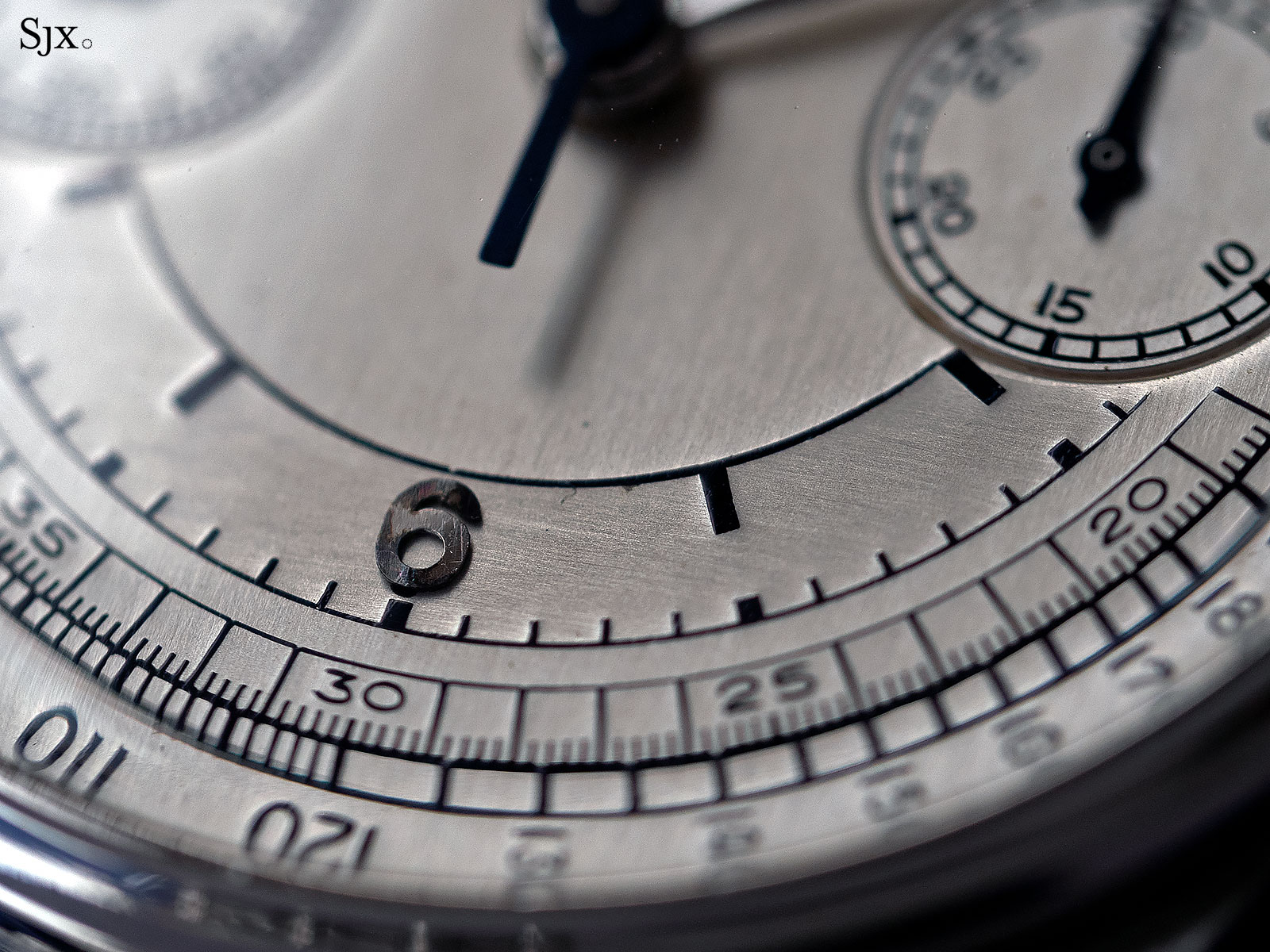 Interestingly, the watch is also fitted to a vintage "beads of rice" bracelet made by Gay Freres, a well known bracelet manufacturer. Despite being hollow compared to modern bracelets, such vintage bracelets are valuable, being hard to come by and eminently suited to watches from the same era.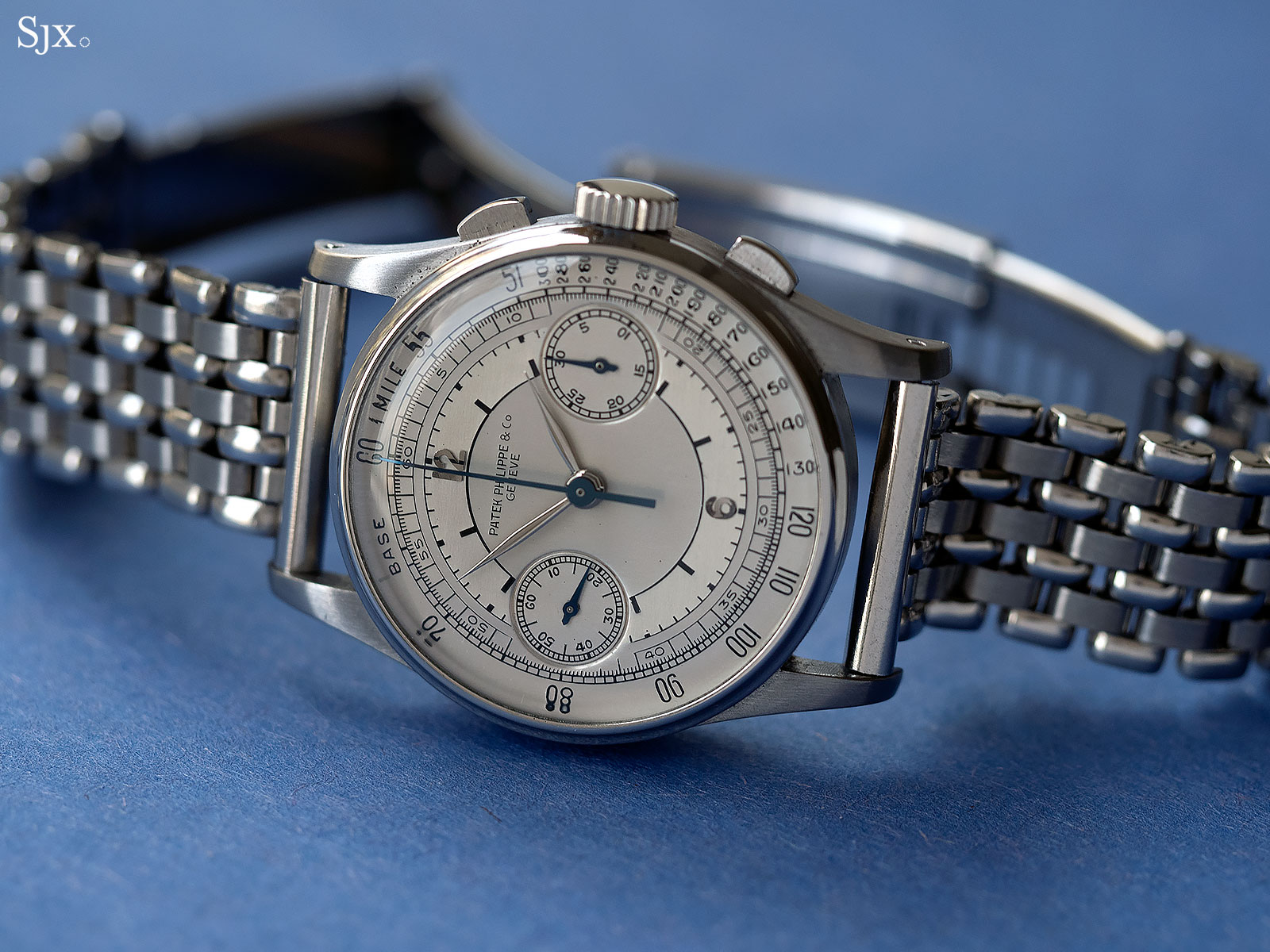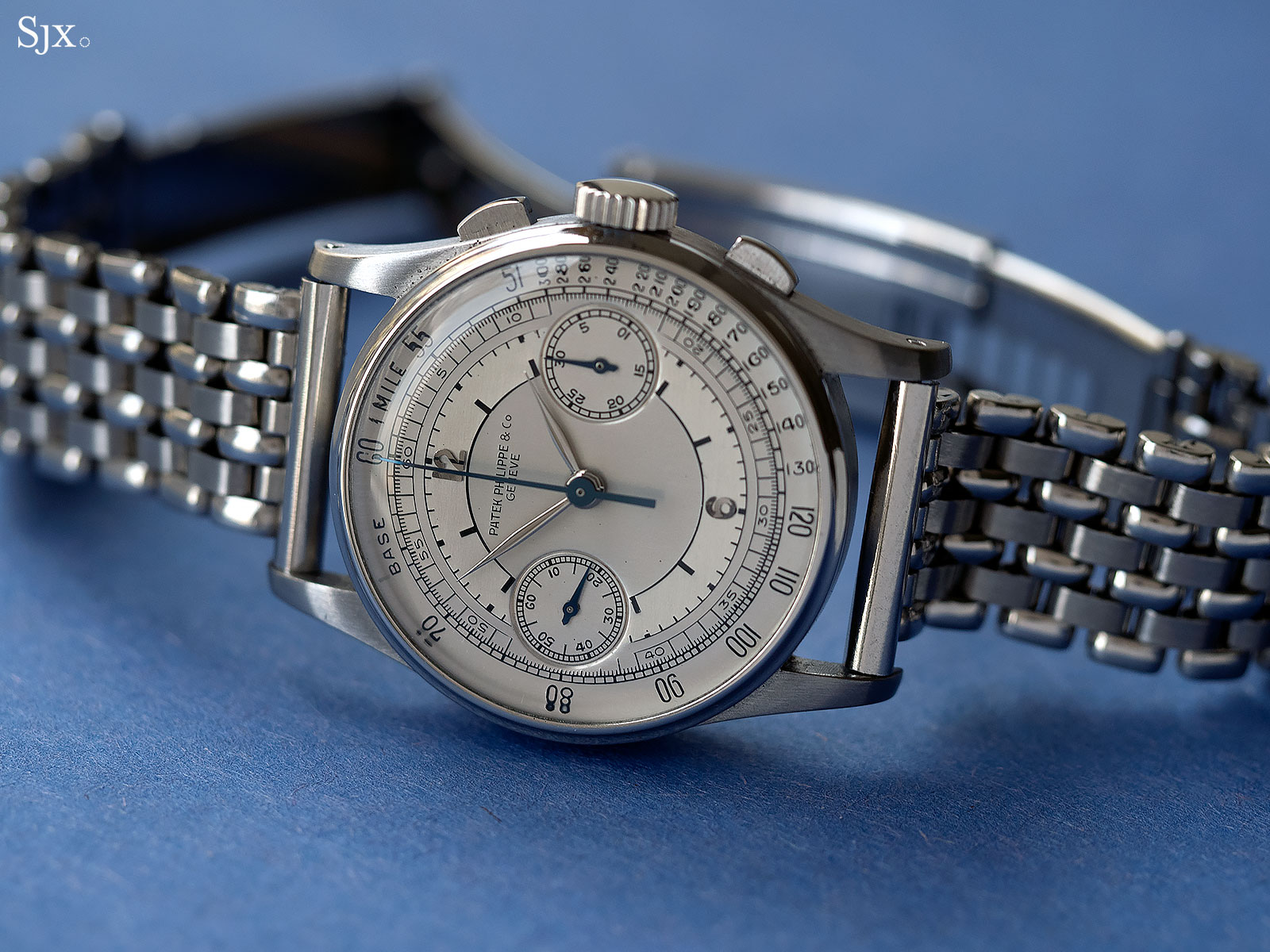 This explains why this steel ref. 130 is many orders of magnitude more valuable than a gold example, here estimated at HK$2.0m to HK$4.0m, or US$256,000 to US$513,000.
---
Lot 919 – Patek Philippe ref. 5079J minute repeater
And for the exact same estimate as the steel ref. 130, there's also the option of a modern day Patek Philippe "grand complication". One of the more unusual Patek Philippe minute repeaters, the ref. 5079 is classically styled while being large at 42mm in diameter. Its case is essentially the same as that of the popular ref. 5070, with a wide, flat bezel ending in a narrow step. And the dial is white, fired enamel – email is French for enamel – matched with leaf-shaped hands.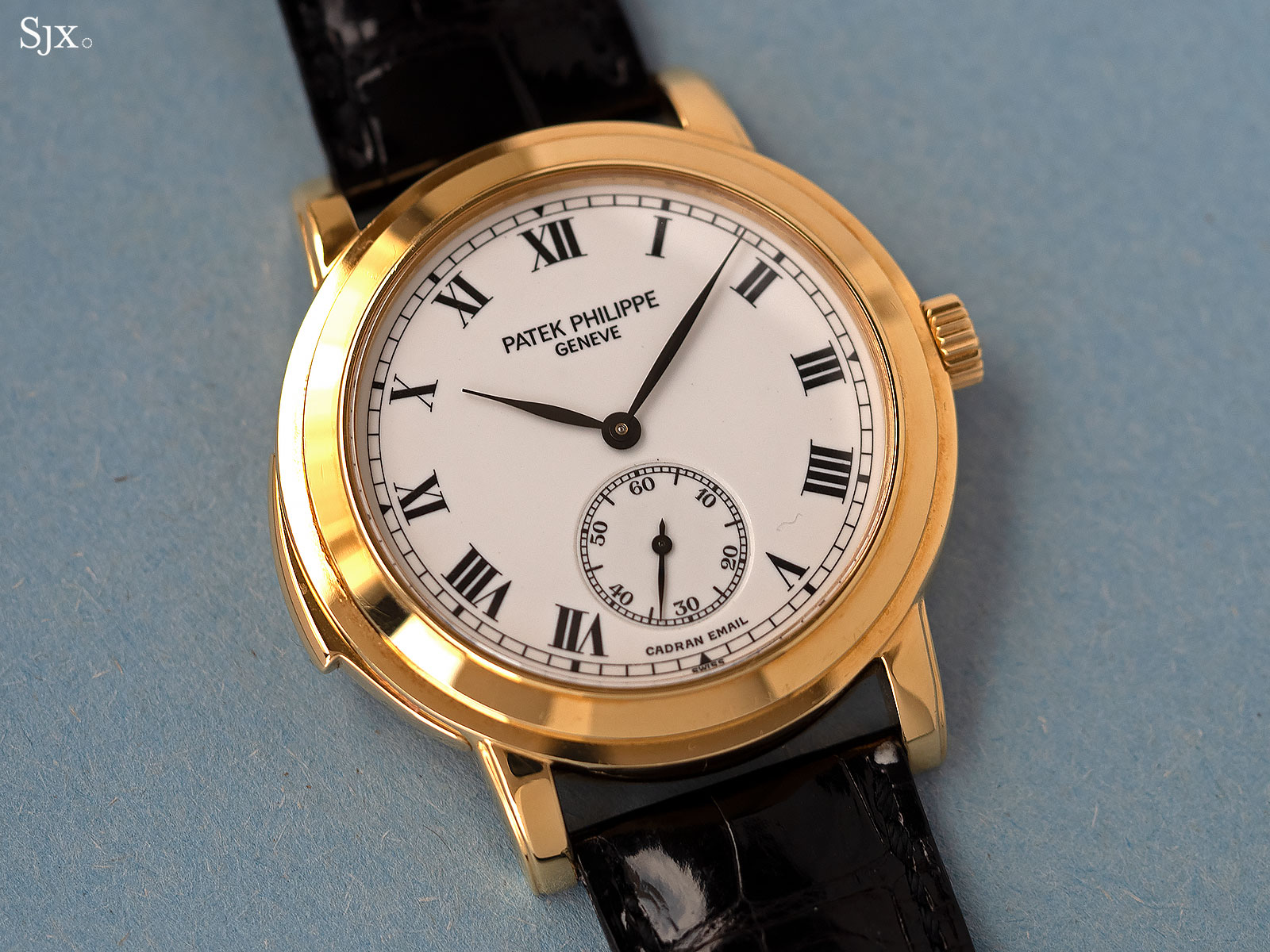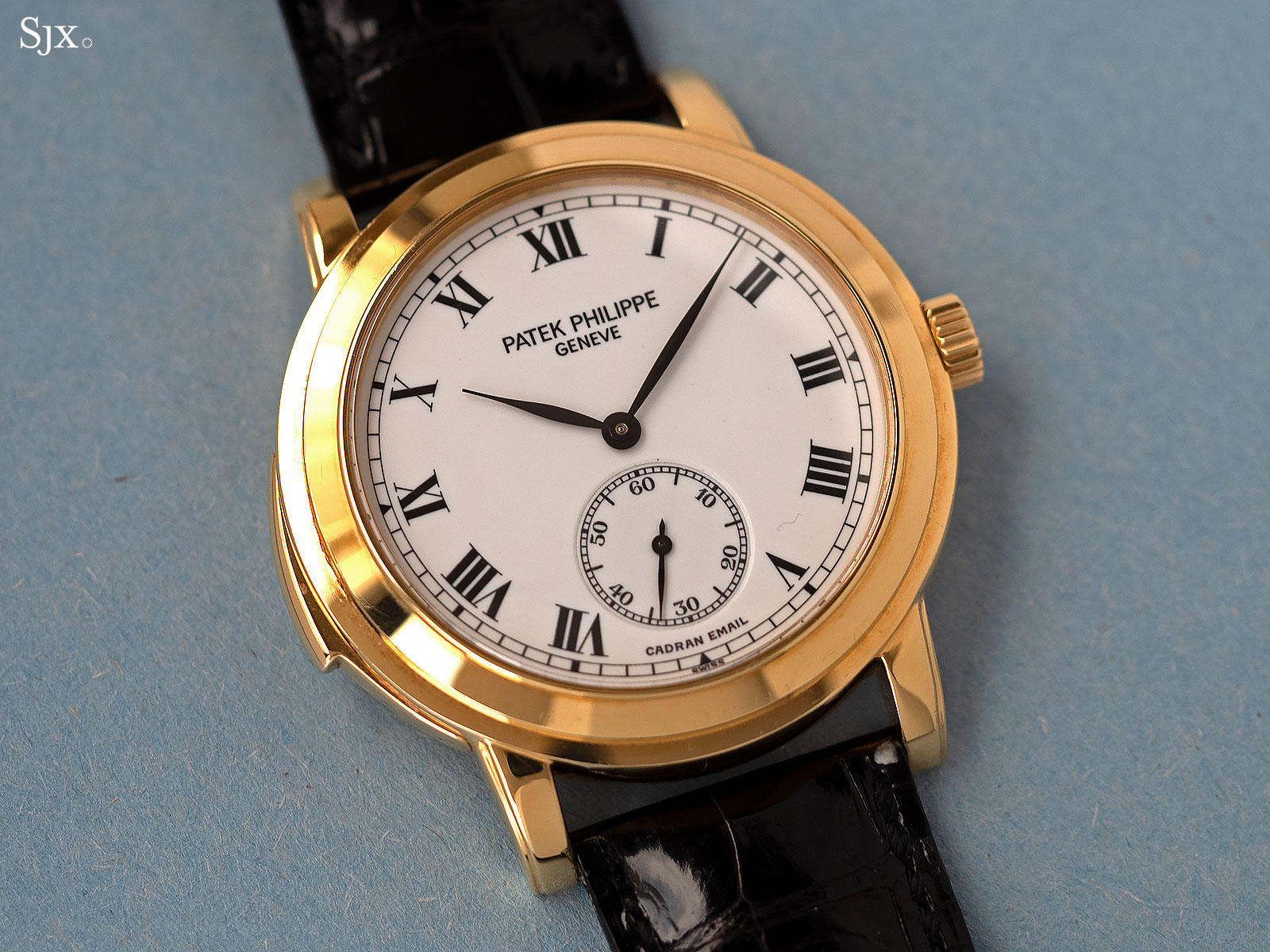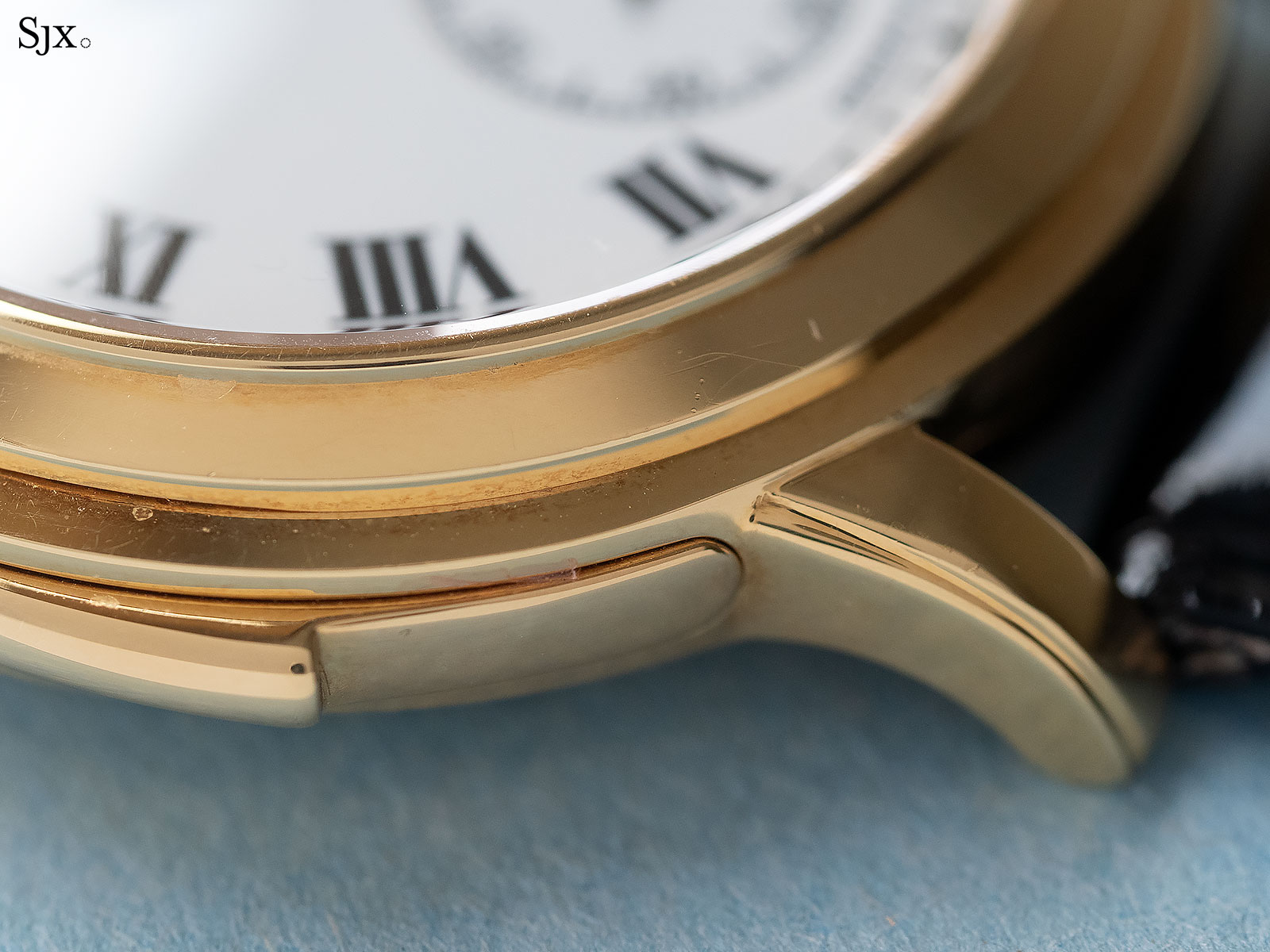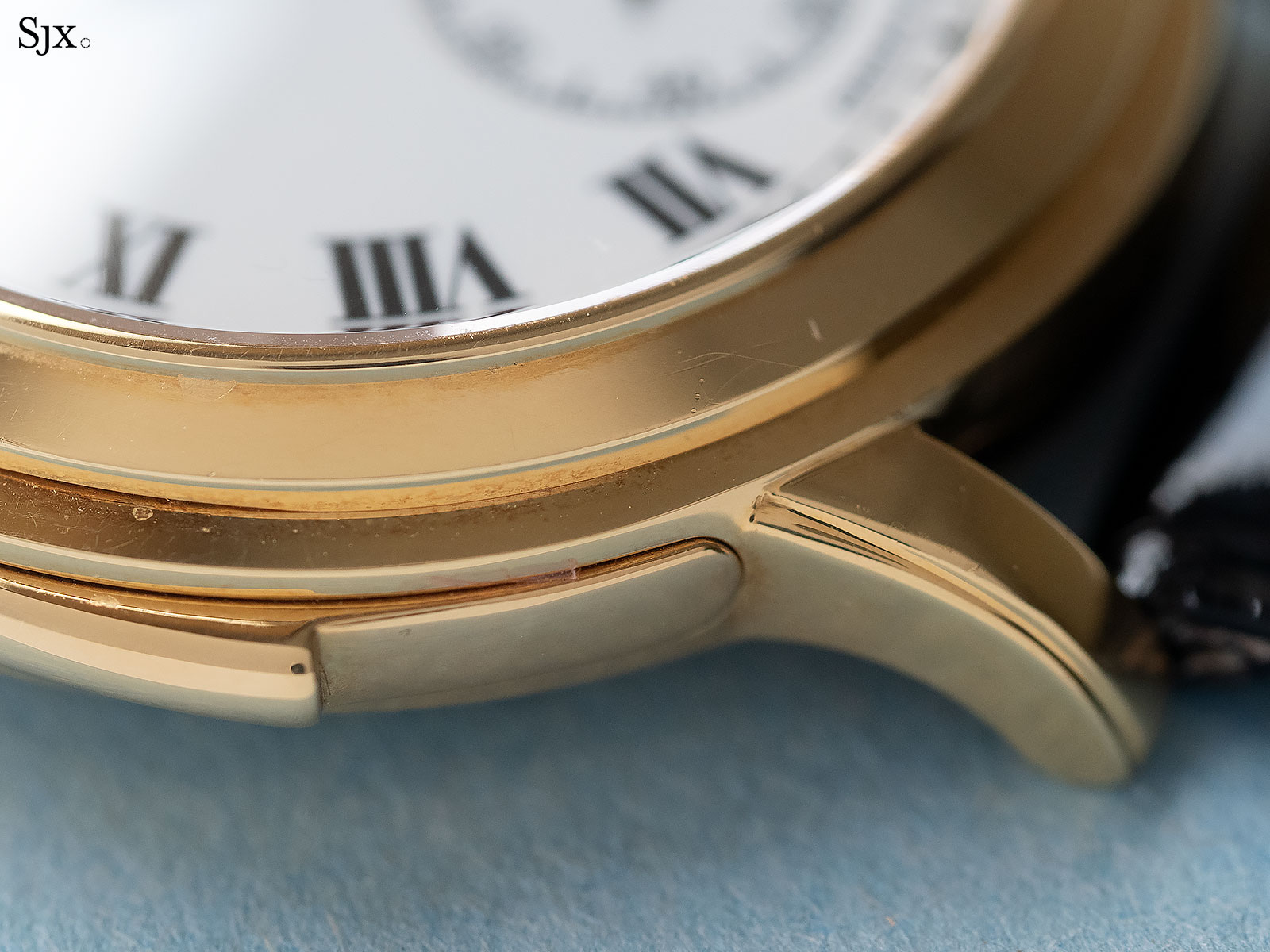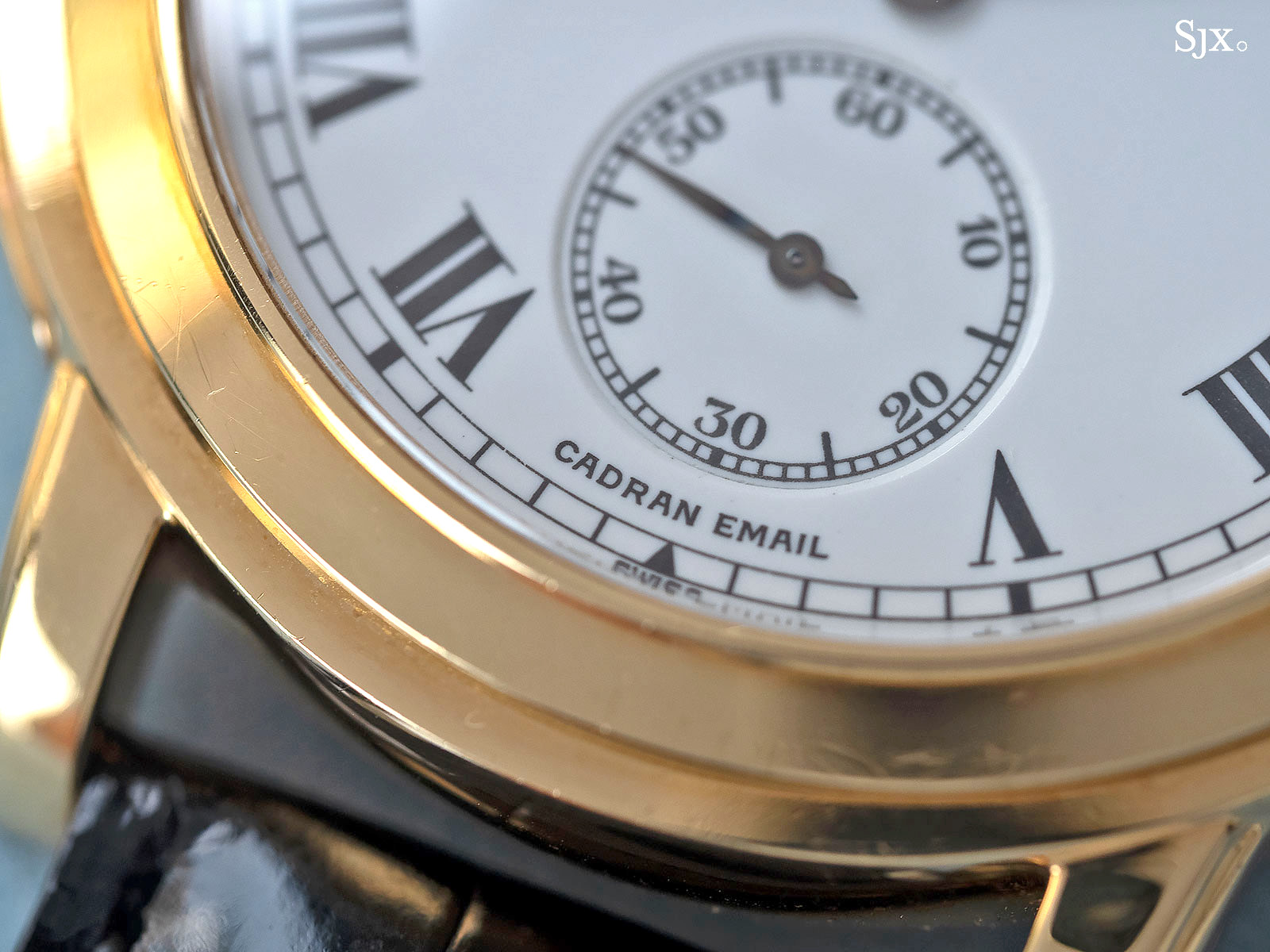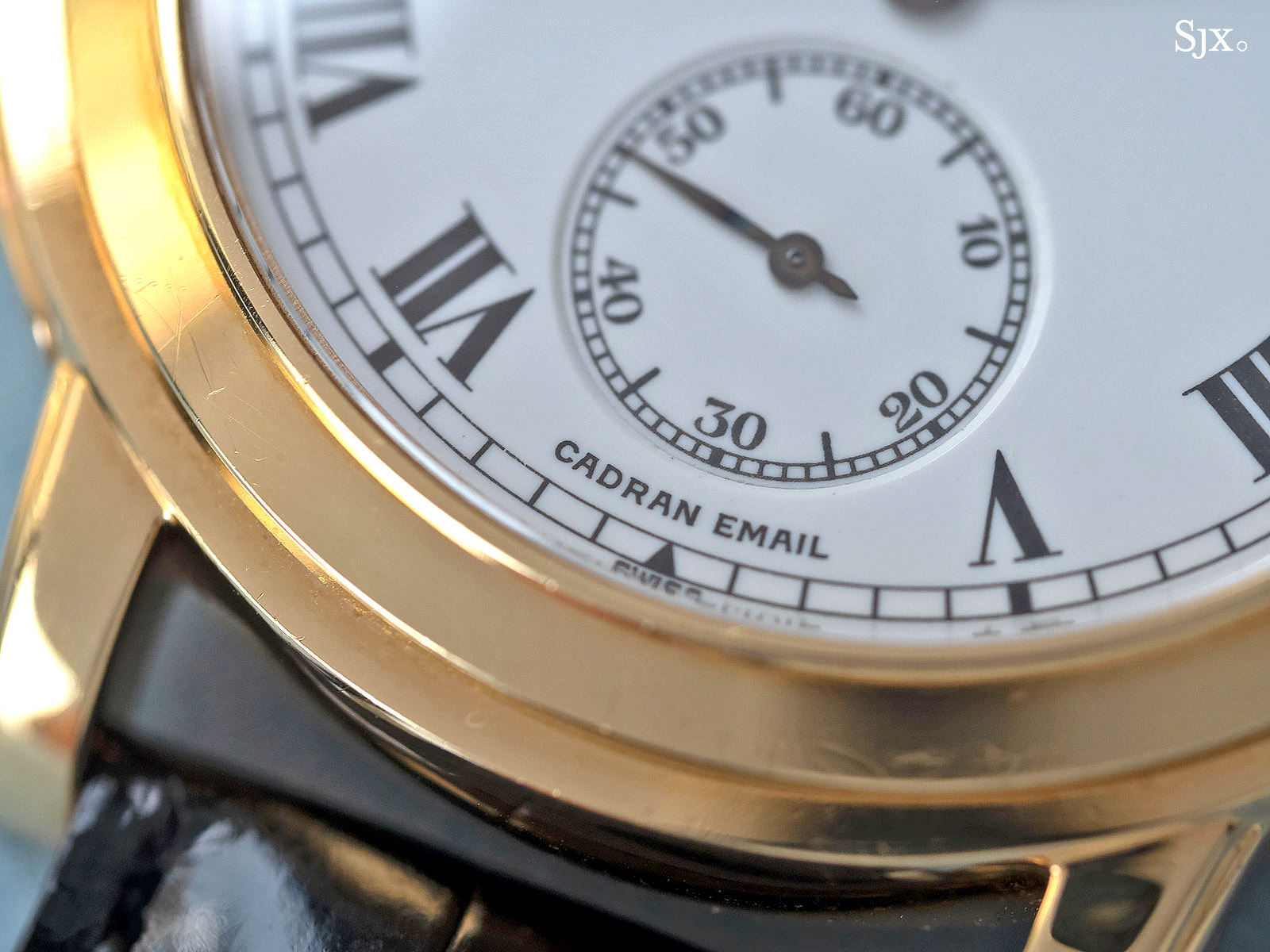 Inside the cal. R 27 PS, an automatic movement with a minute repeater that boasts cathedral gongs. That means the gongs are almost twice the length of ordinary gongs, which give the repeater chimes a more sonorous quality.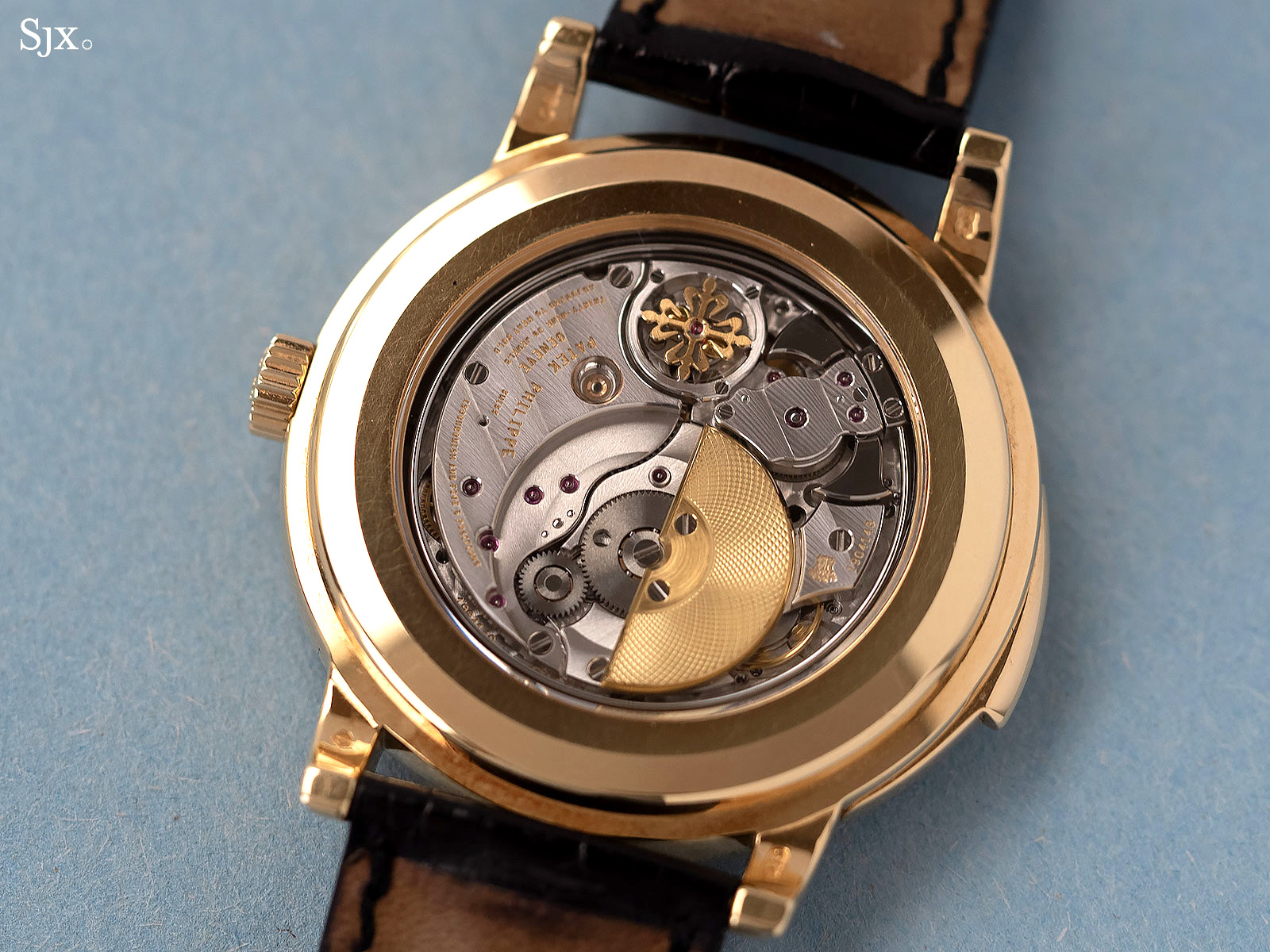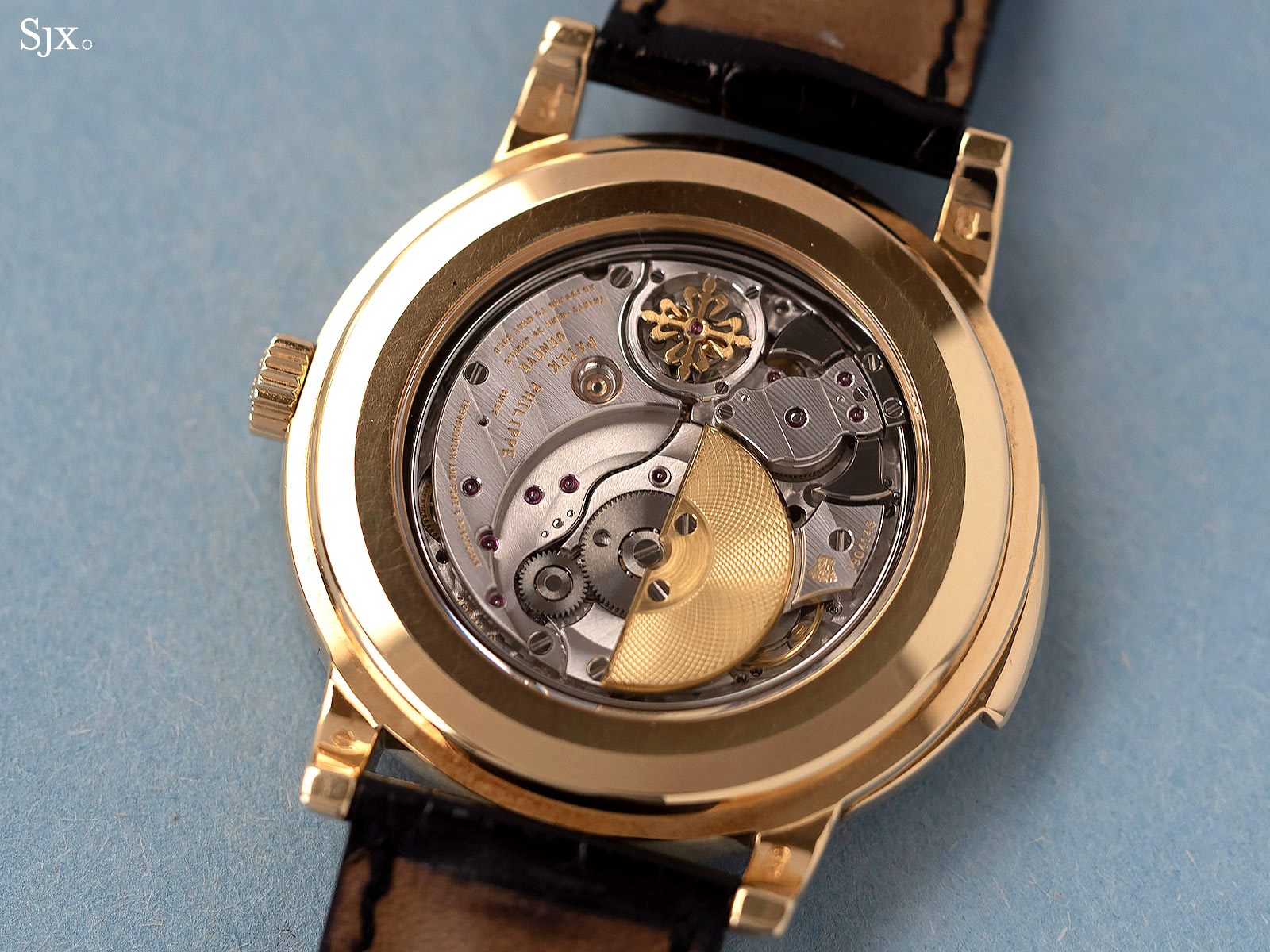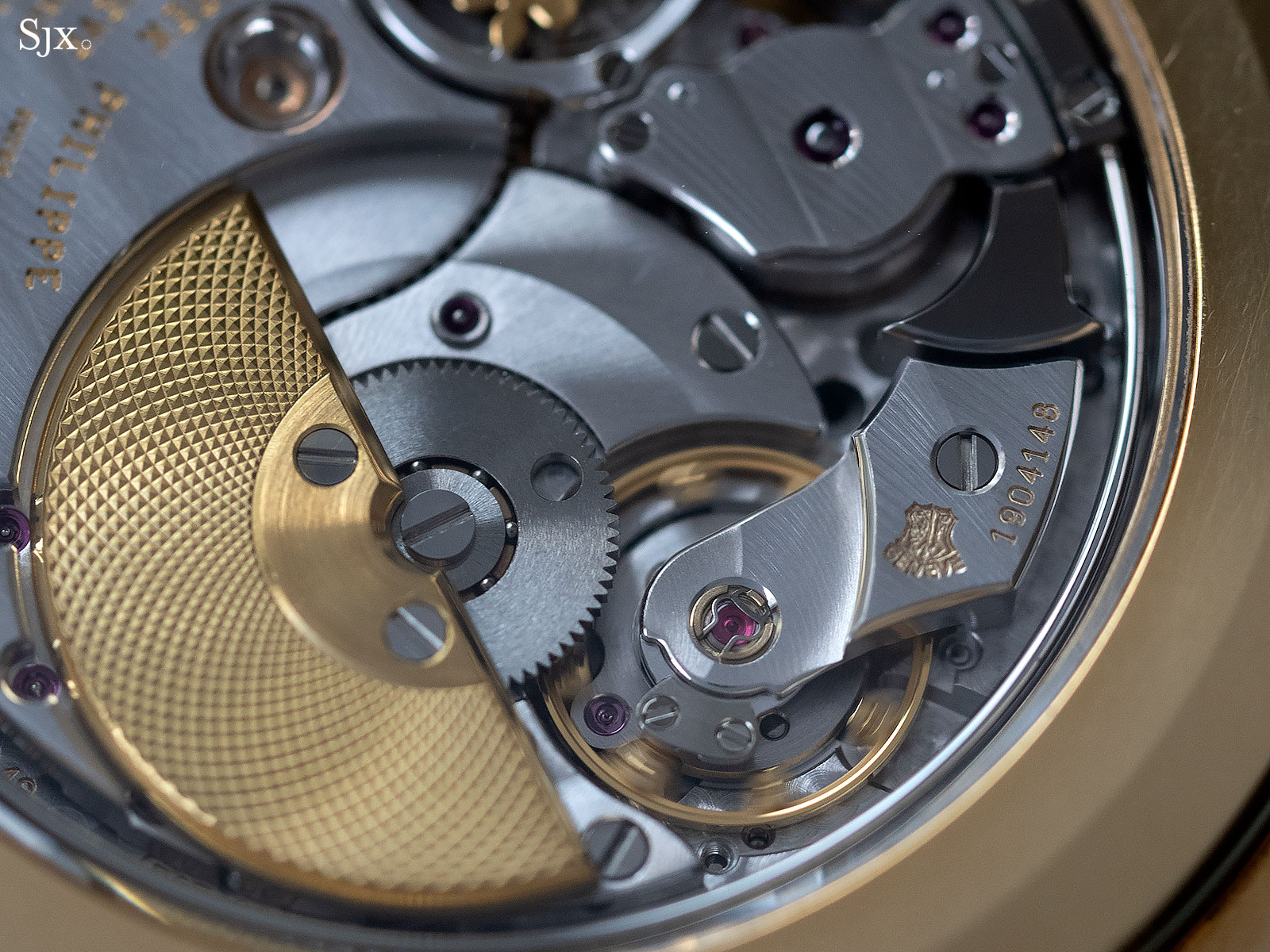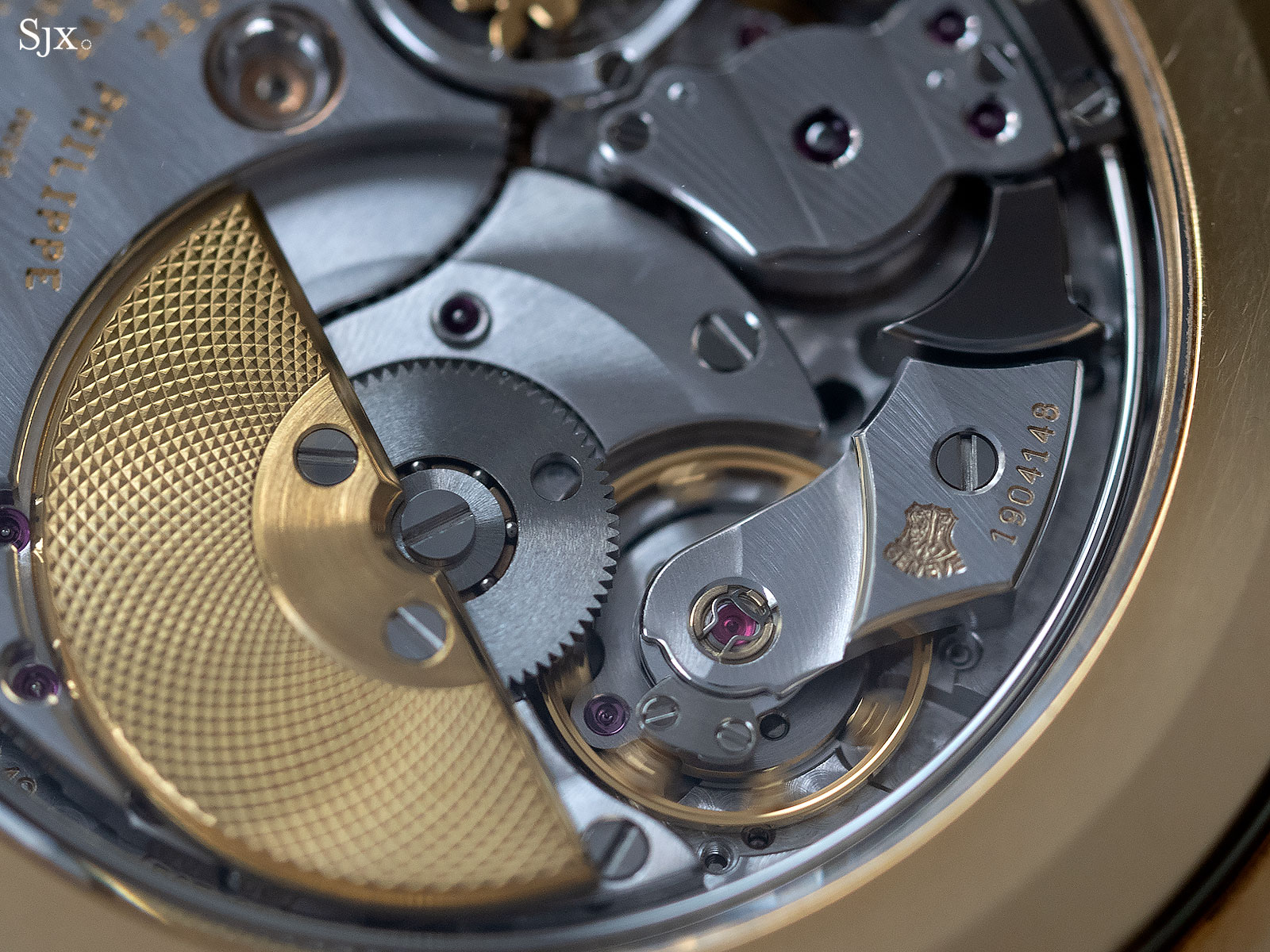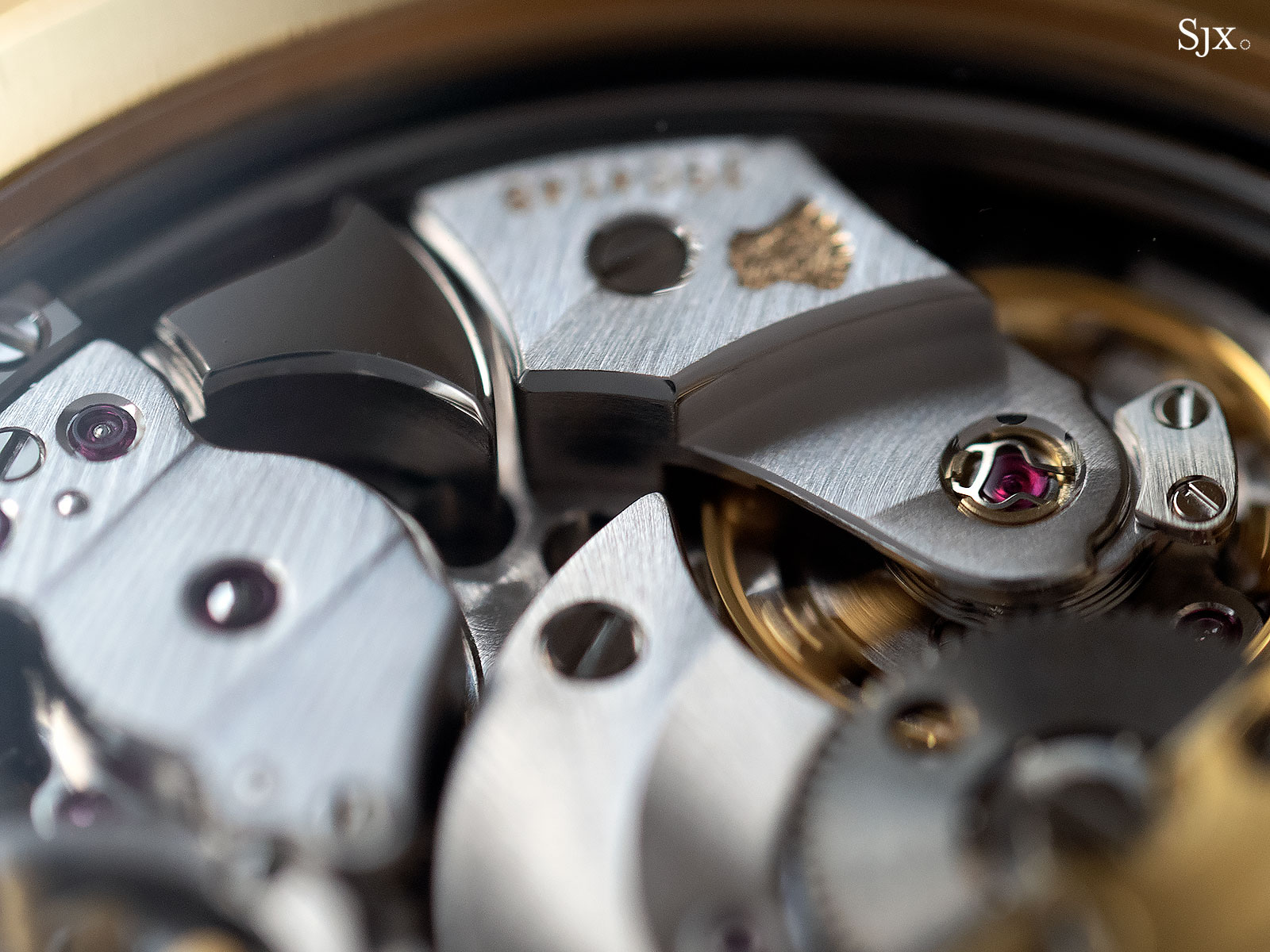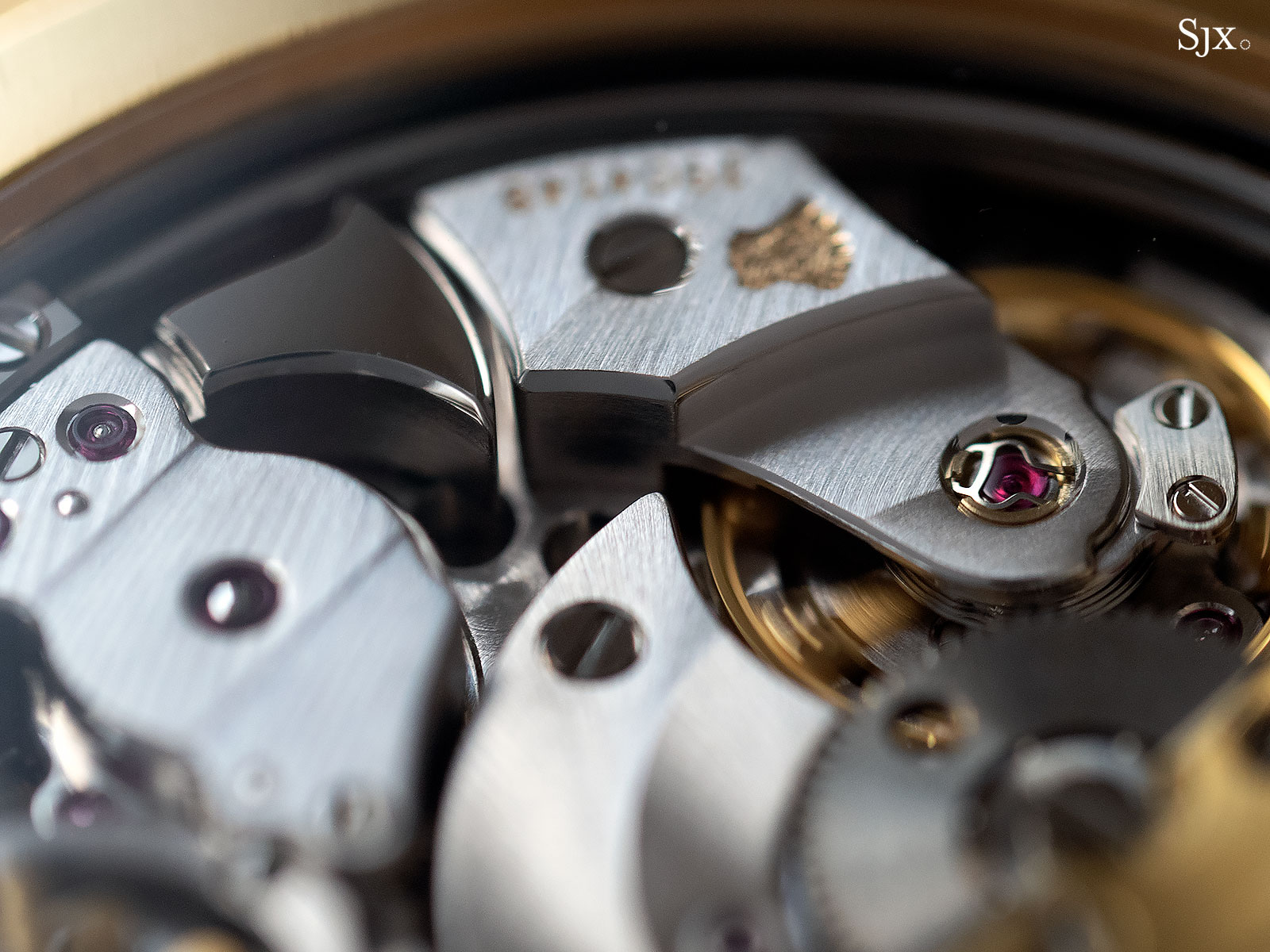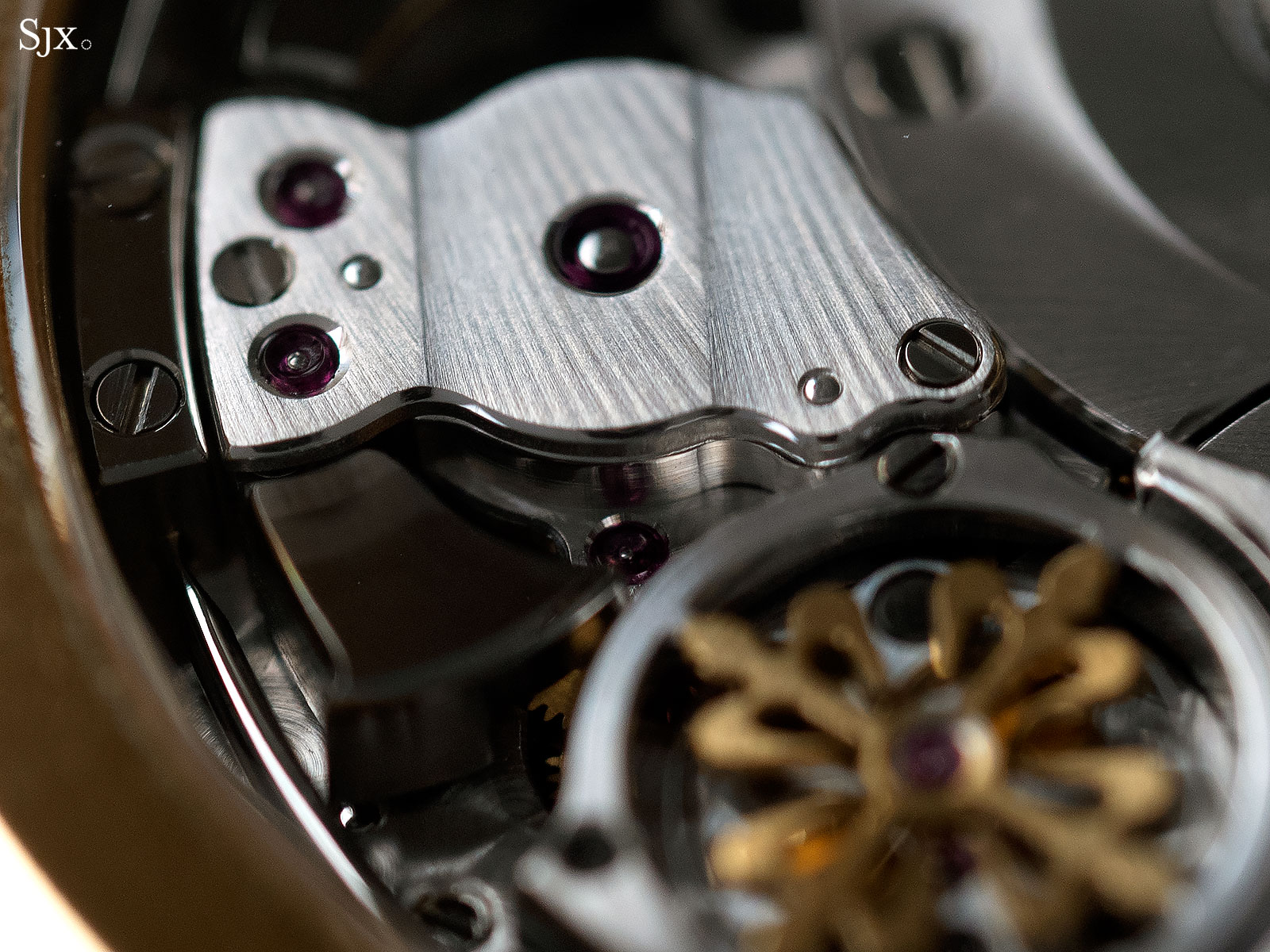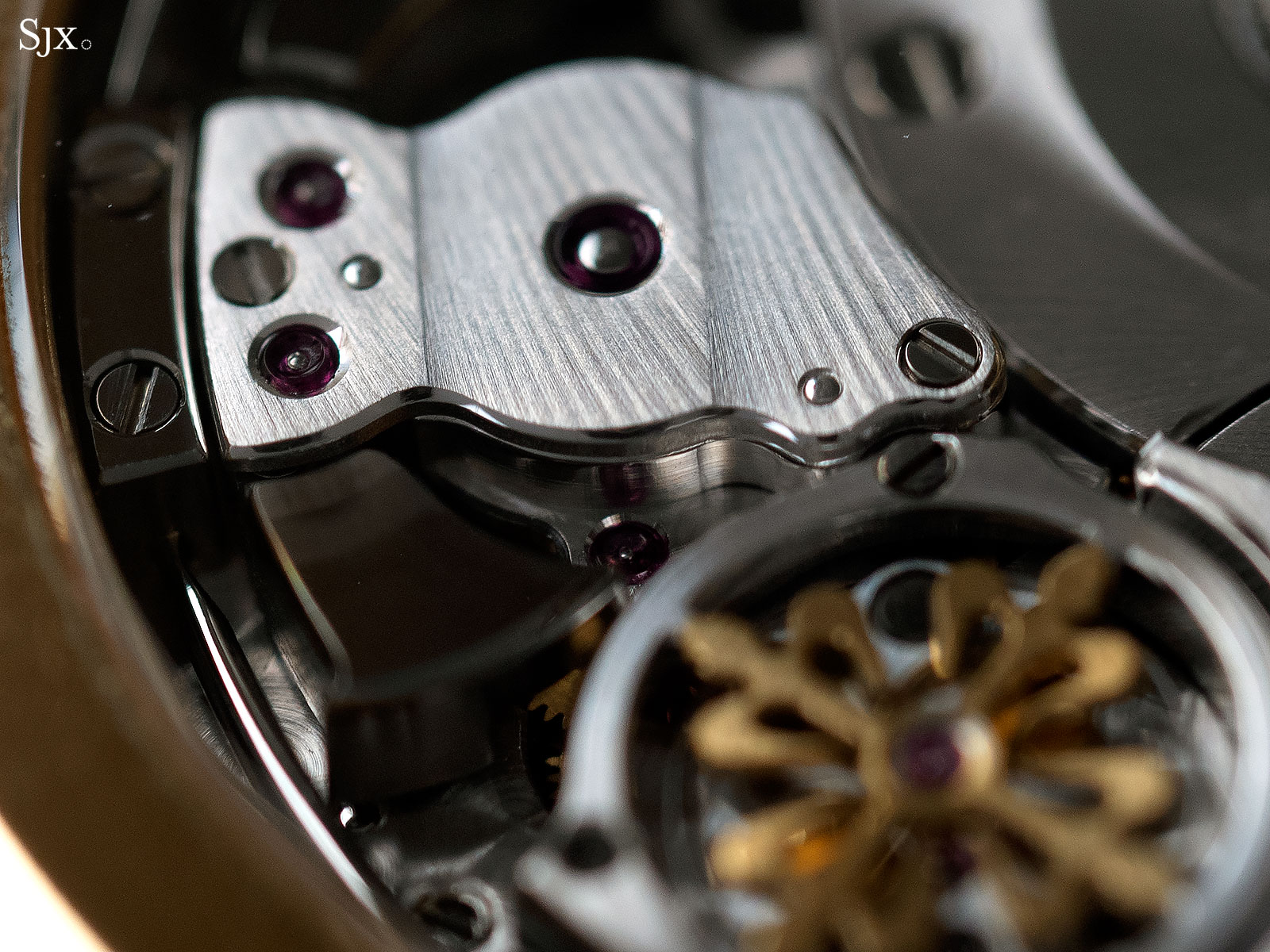 This watch was sold in 2004, and has obviously been worn since, showing honest signs of careful wear. But importantly, the condition of the case is original, with the lugs and bezel retaining their correct form. It's estimated at HK$2.0m to HK4.0m, or US$256,000 to US$513,000.
---
Lot 921 – Patek Philippe ref. 3970R '175th Anniversary London 2015'
When Patek Philippe marked its 175th anniversary in 2015, it also staged a Grand Exhibition in London. To go along with the event, Patek Philippe unveiled a variety of limited edition watches, some widely announced and others more discreetly. The watches that were launched with little fanfare were mostly reissues of recently discontinued models, like the ref. 5070 or 3940 for instance, made in tiny numbers.
This ref. 3970R was one of the reissues, despite having been discontinued in 2005. The case is rose gold, while the dial is black, featuring a Breguet "12" and spherical hour markers. It's a striking and handsome combination, albeit not strictly unique, since the dial style is also found on several other custom-made Patek Philippe chronographs.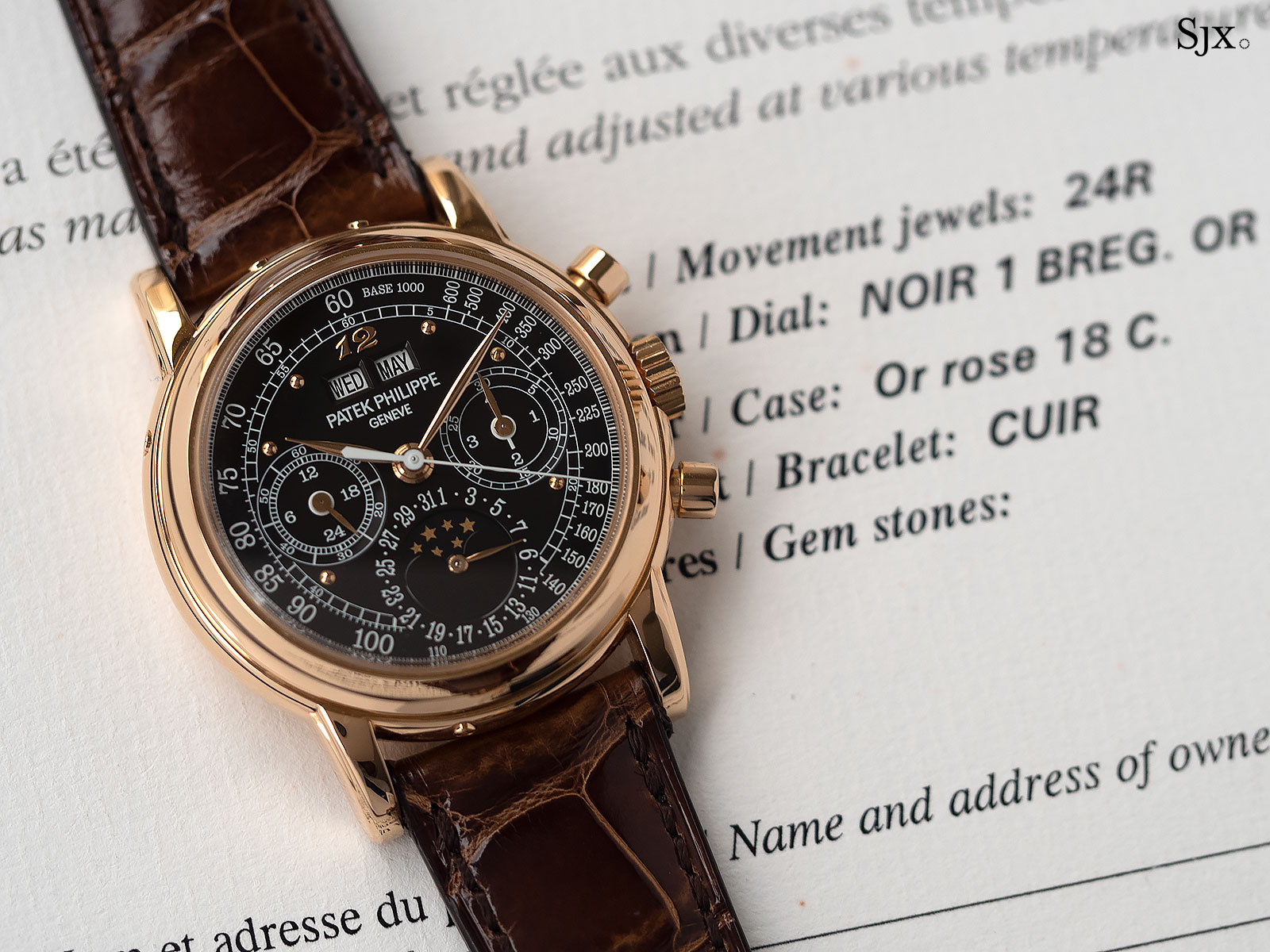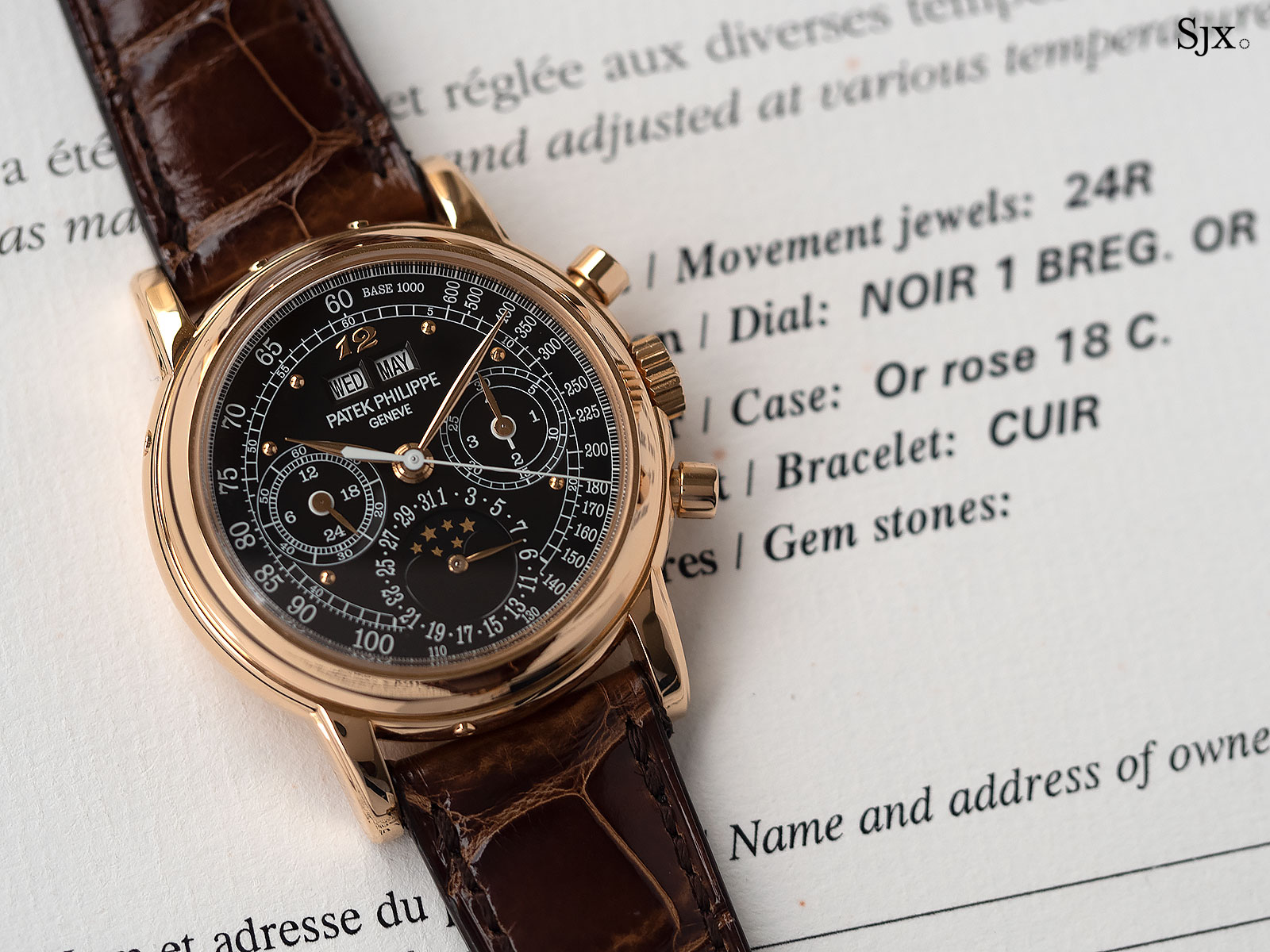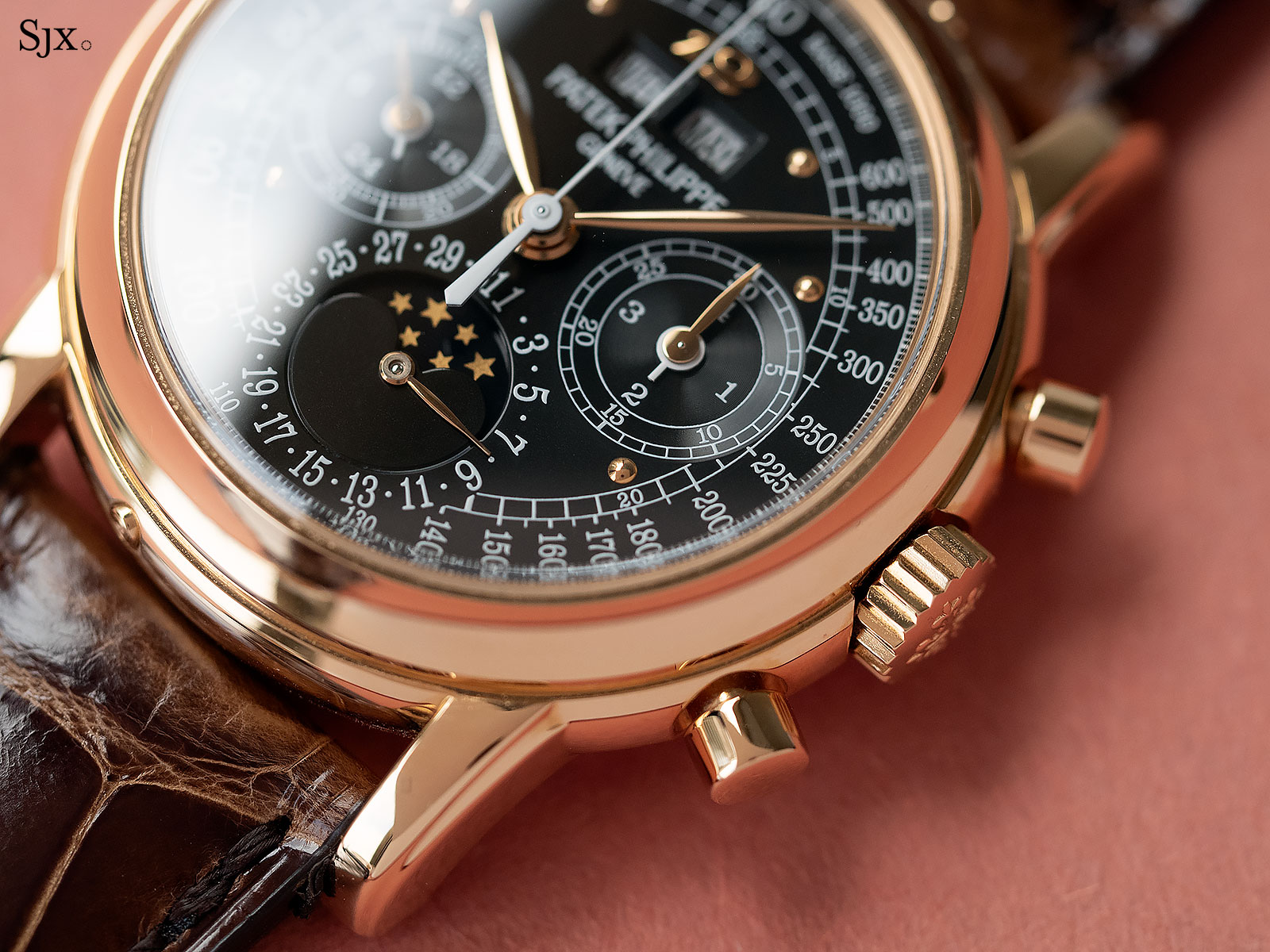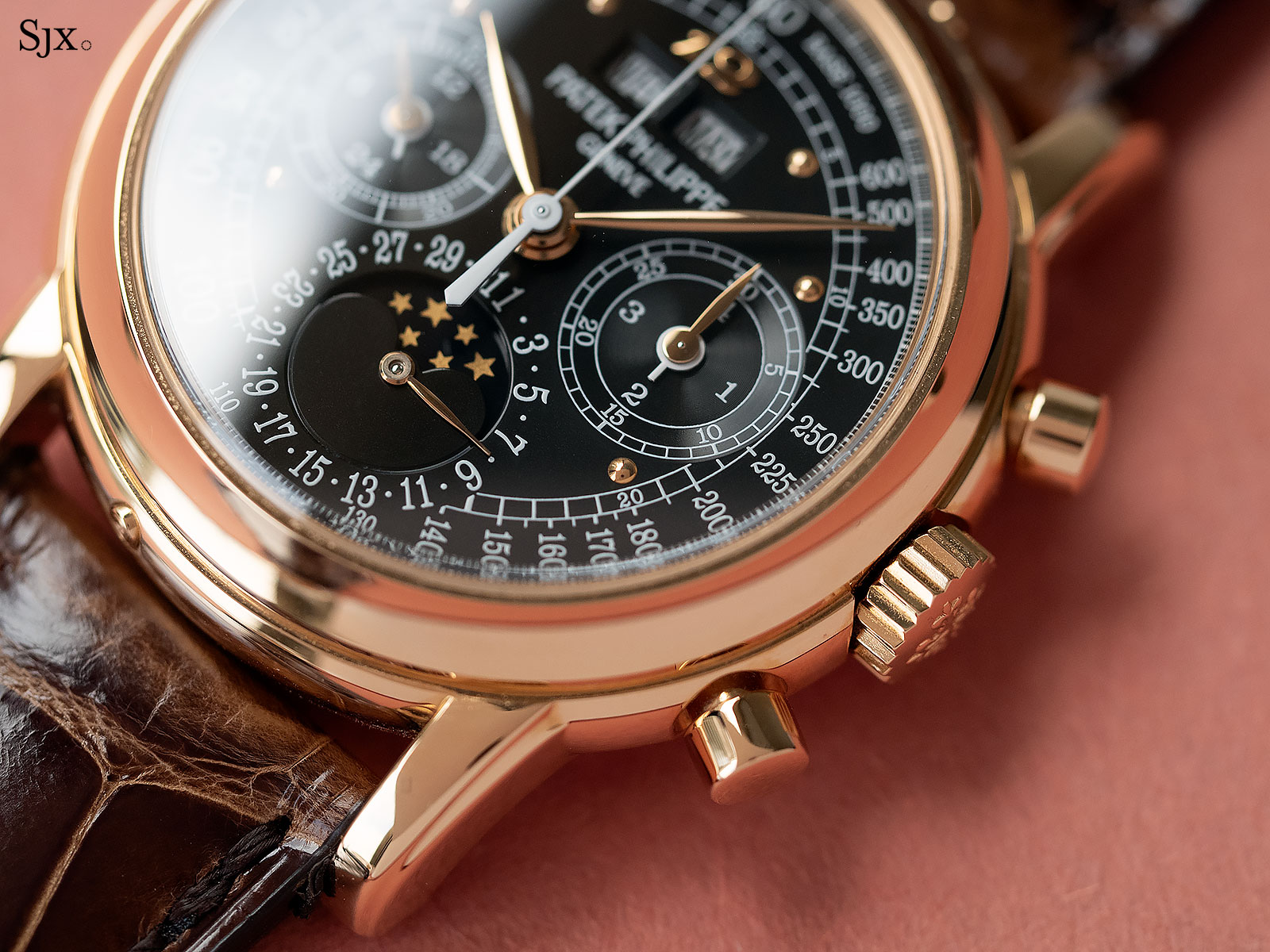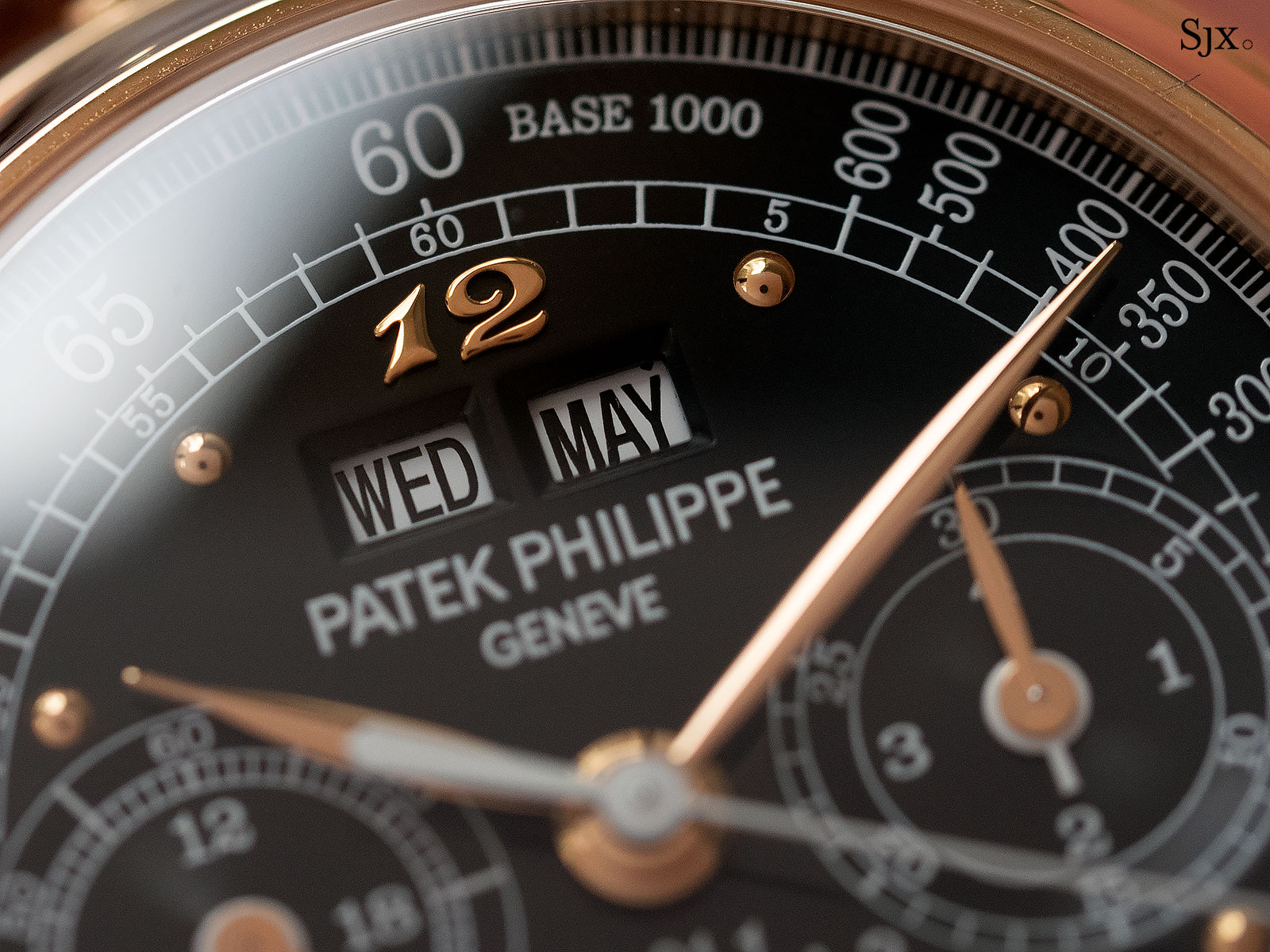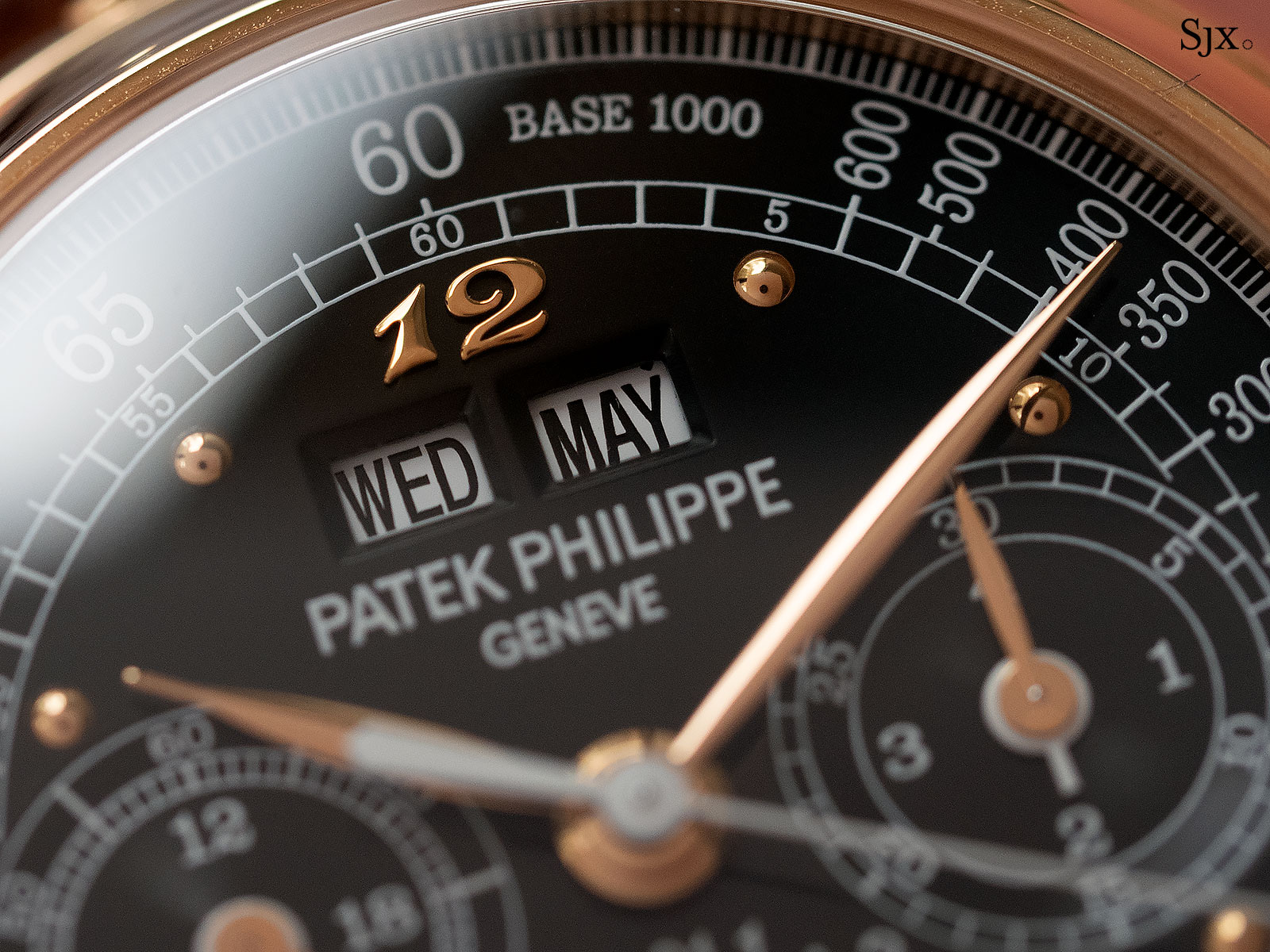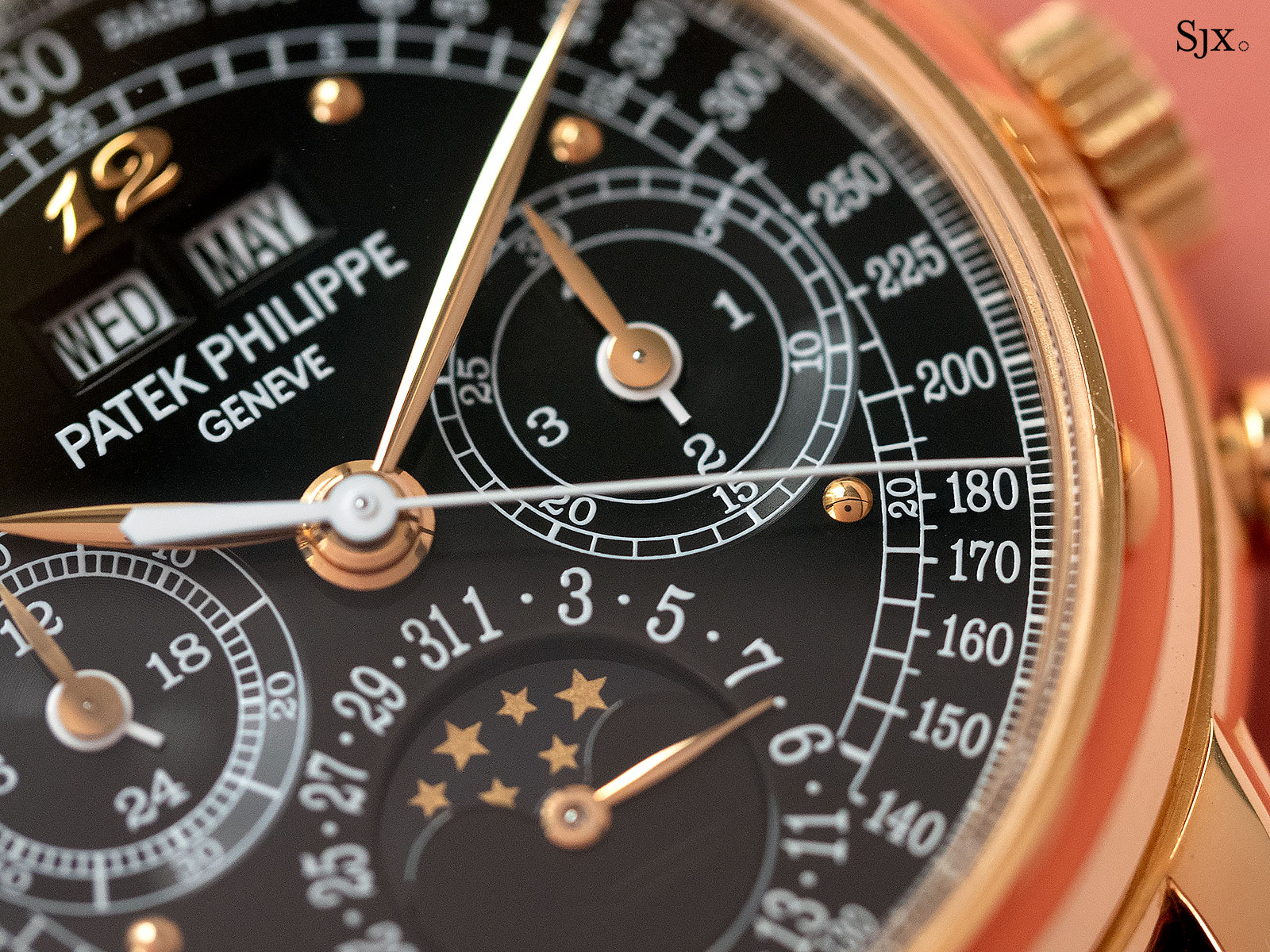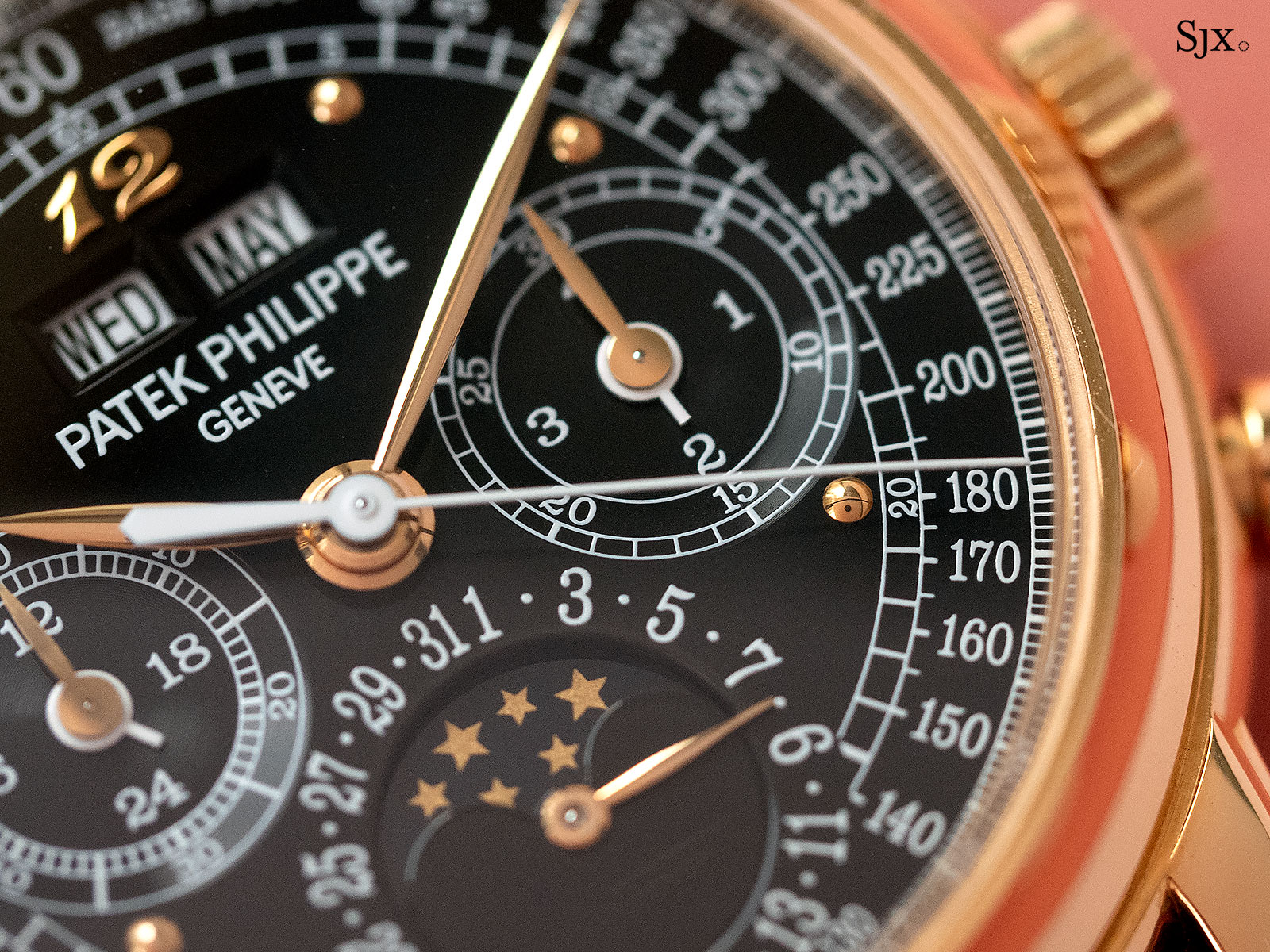 The rest of the watch is identical to the standard ref. 3970, with the case being 36mm and the movement a Lemania-based CH 27.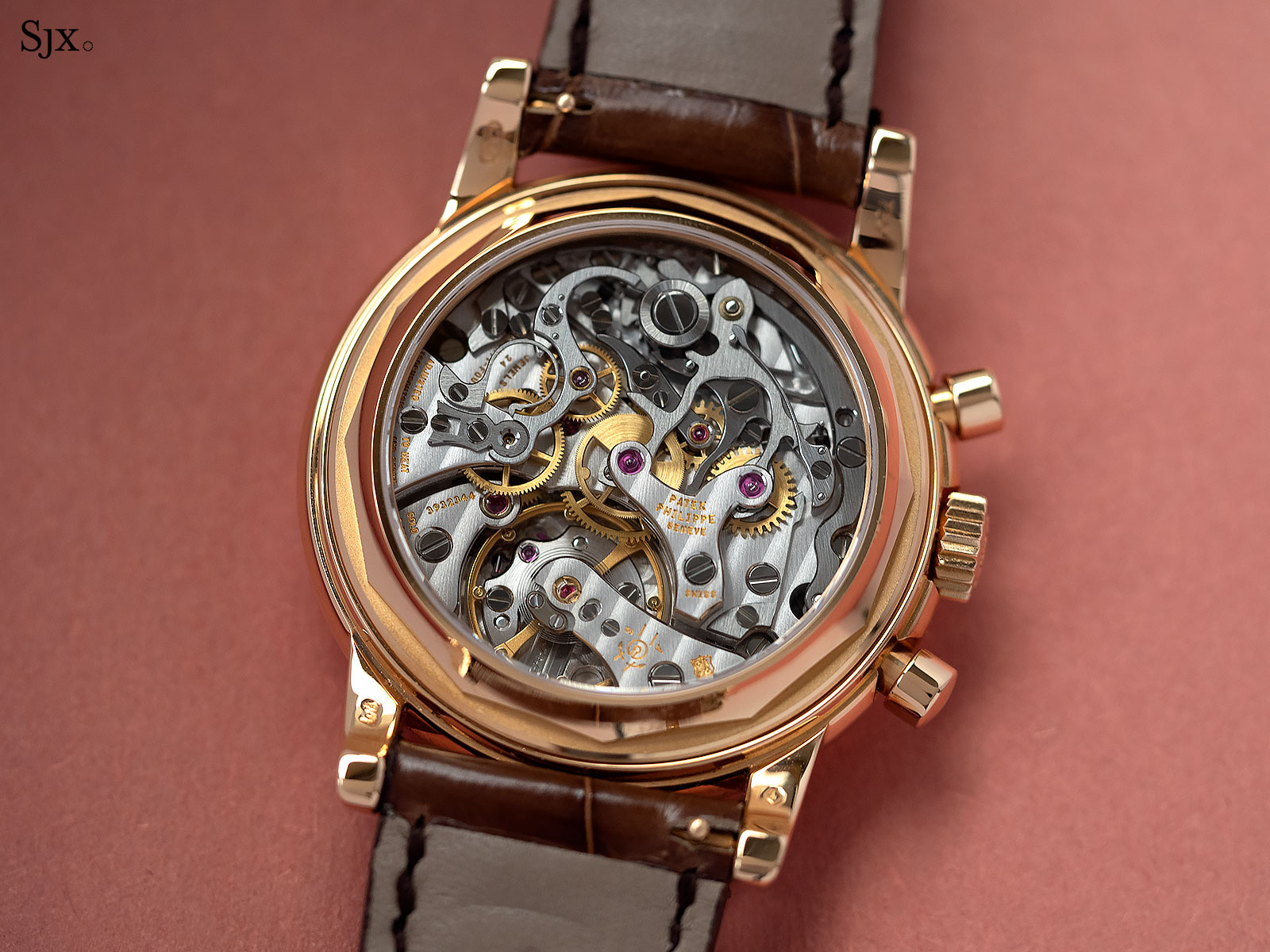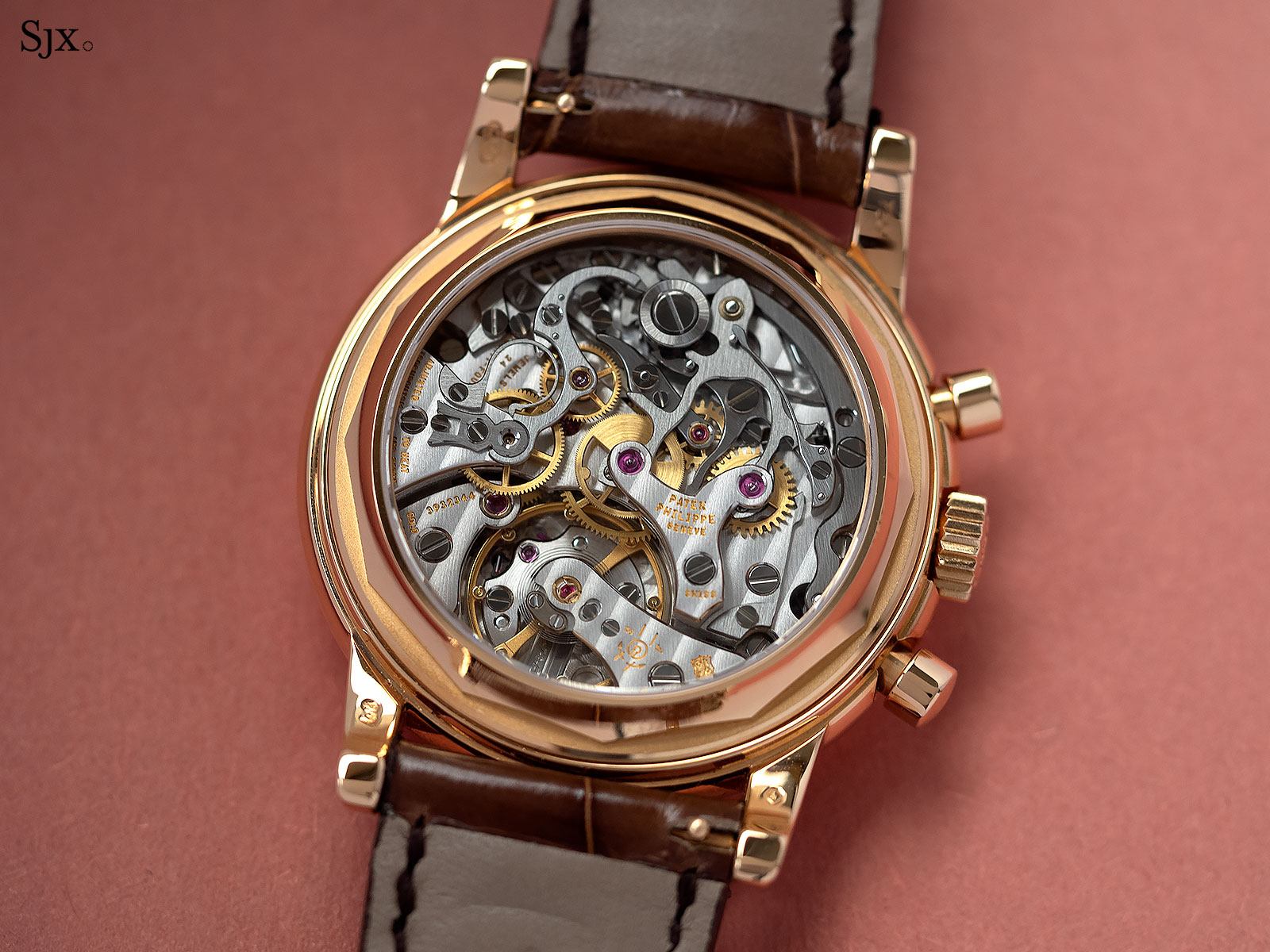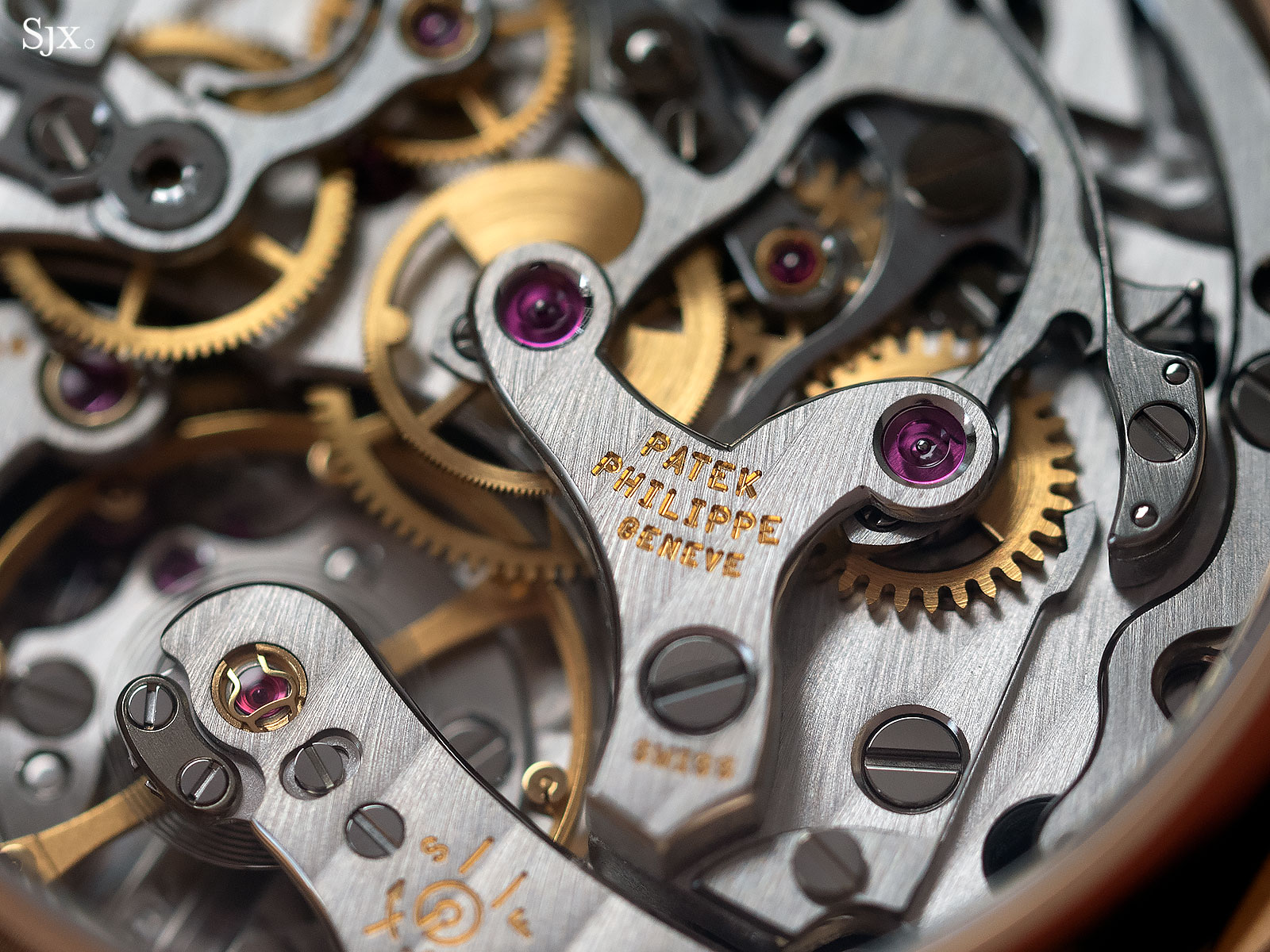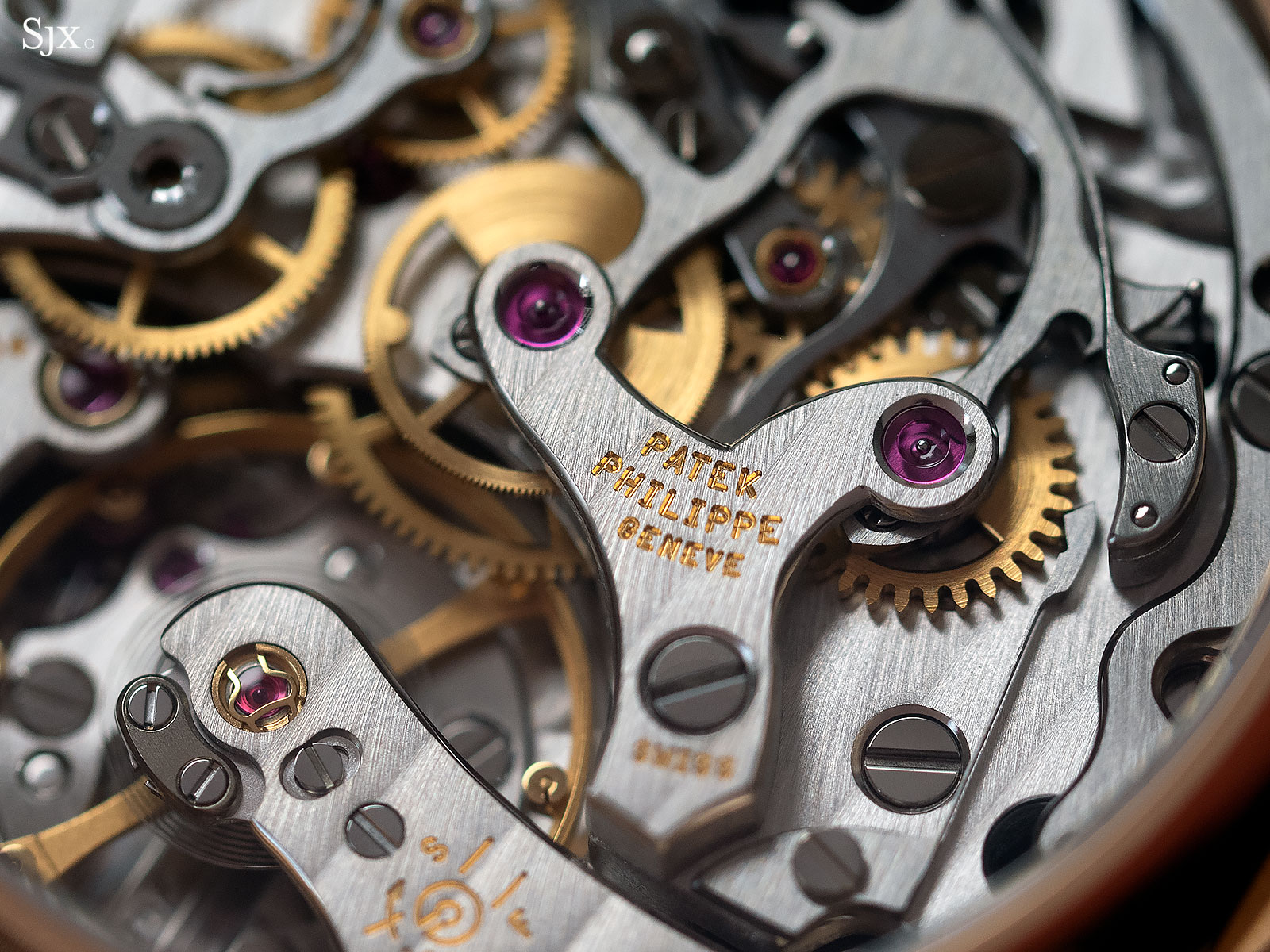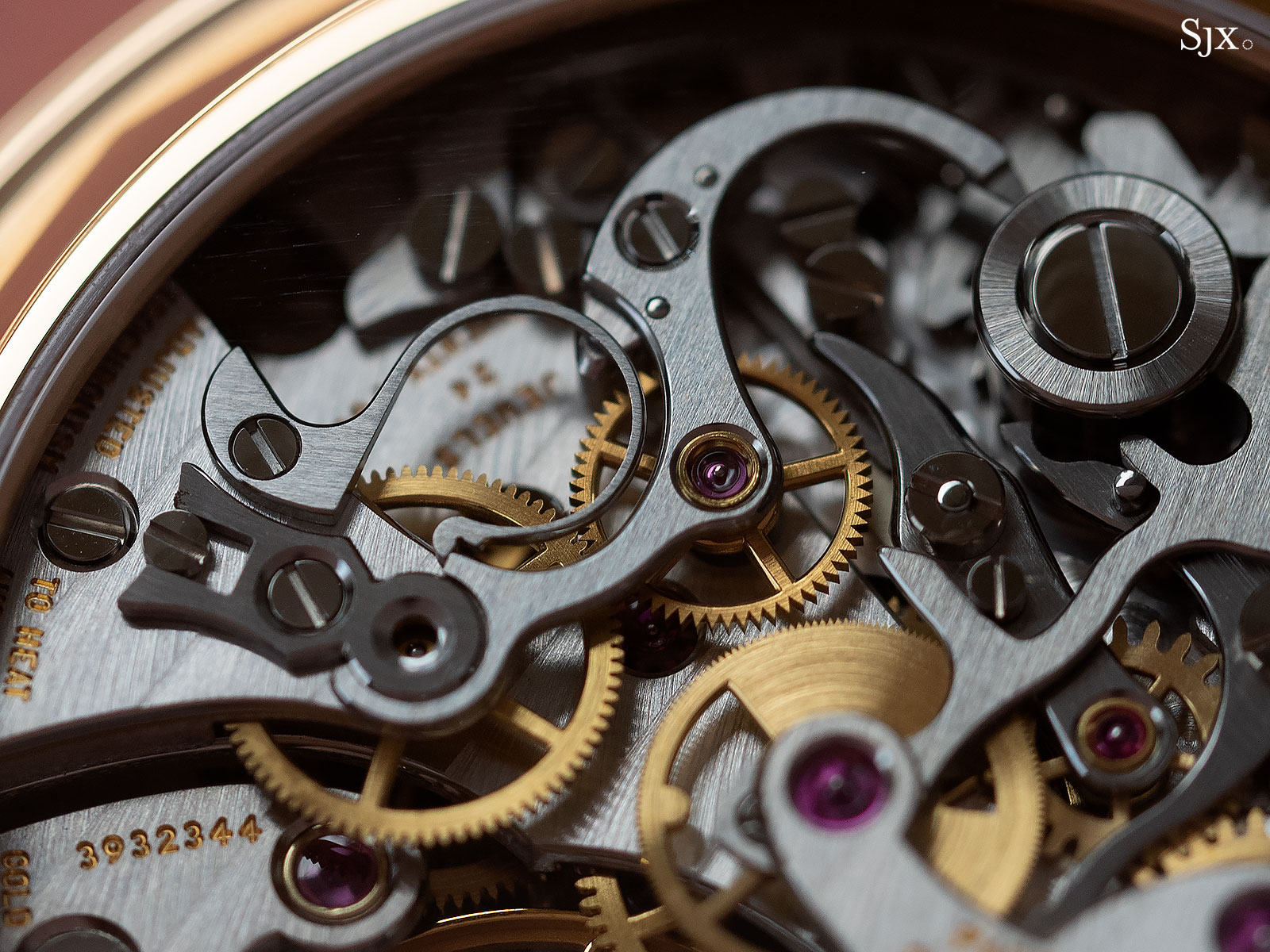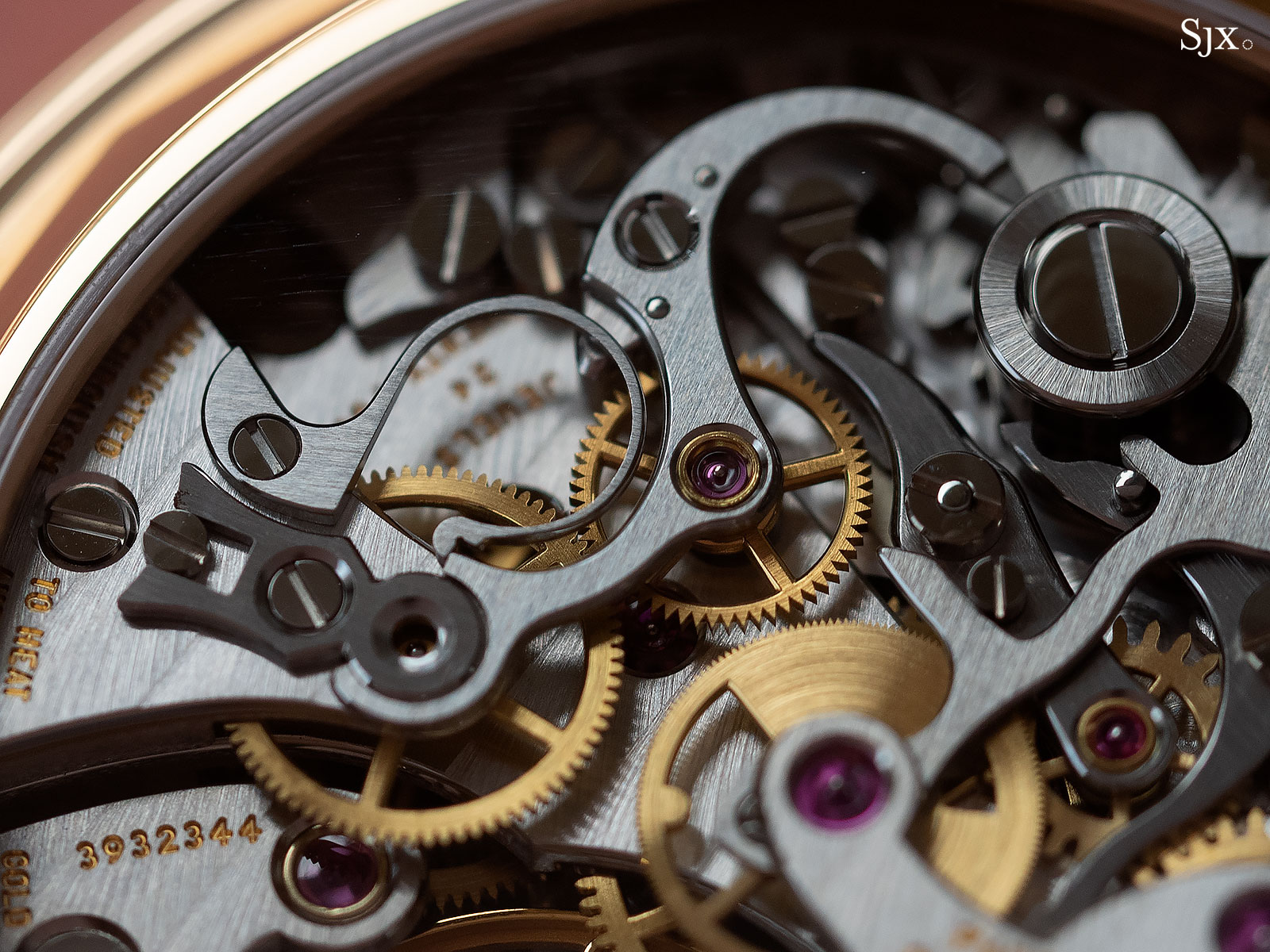 It is in almost new condition, and is complete with all the original packaging. The estimate is HK$1.6m to HK$3.0m, or US$205,000 to US$385,000.
---
Lot 1022 – Patek Philippe ref. 5004J 'Michael Ovitz'
Michael Ovitz was a talent agent who was widely described as the most powerful man in Hollywood during his heyday in the 1980s and early 1990s. While his career following that was decided mixed, Mr Ovitz is now an exceptionally wealthy man who owns an especially remarkable art collection, and also recently published his memoirs.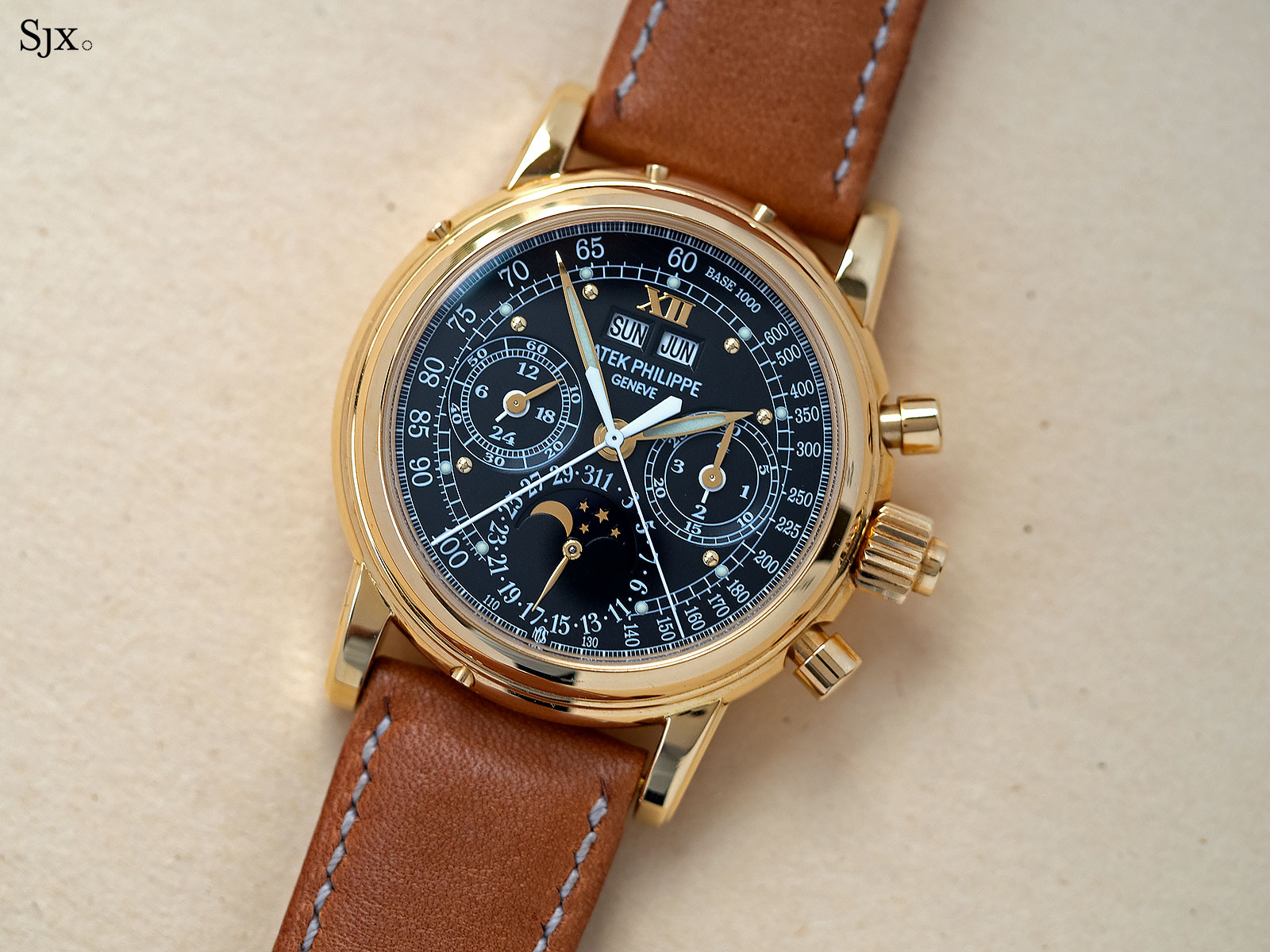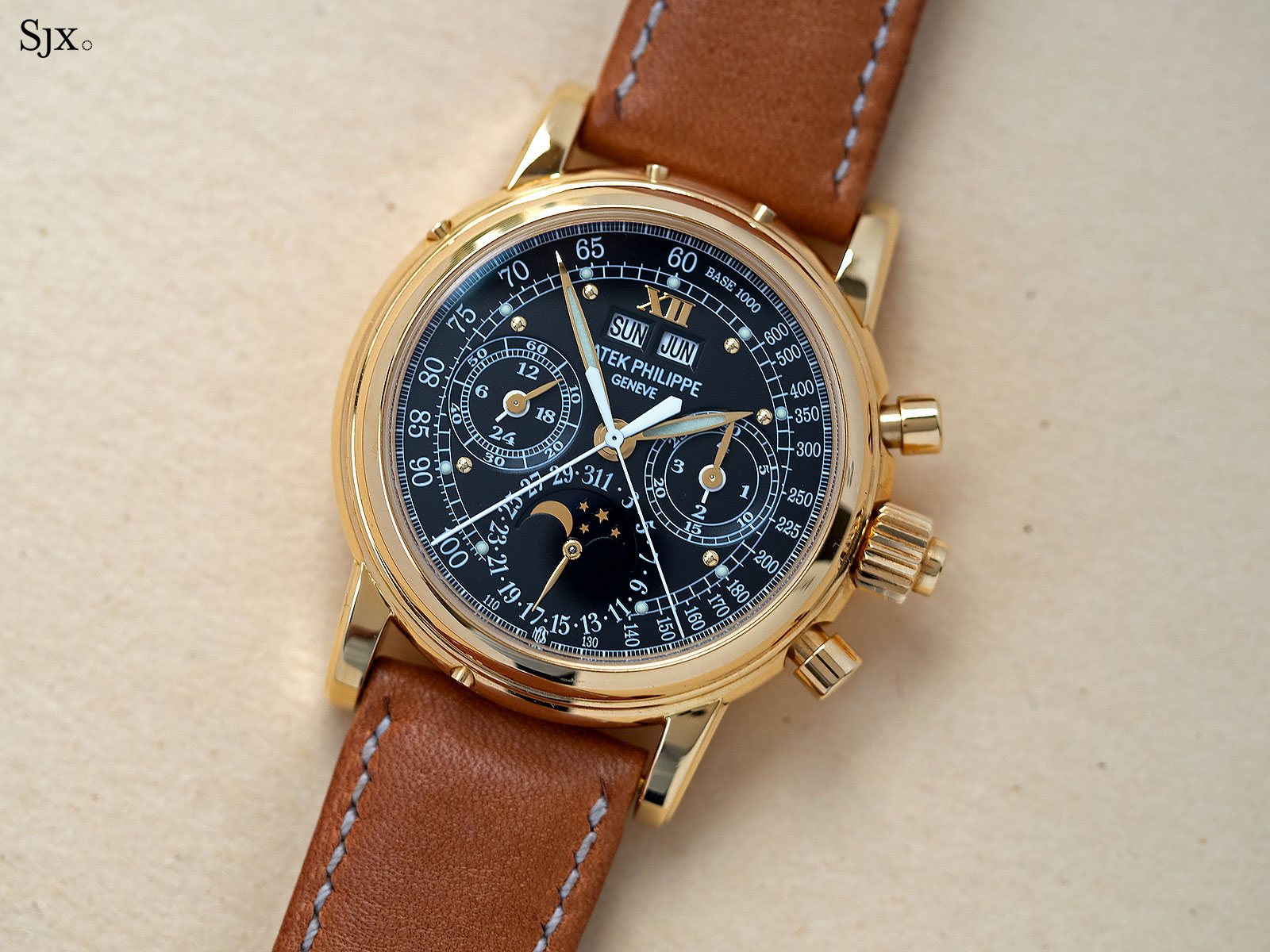 But for a spell Mr Ovitz was also an important watch collector, commissioning numerous custom-made Patek Philippe watches, all bearing his stylised initials, "M.S.O.", on the dial. This ref. 5004J in yellow gold is one such watch.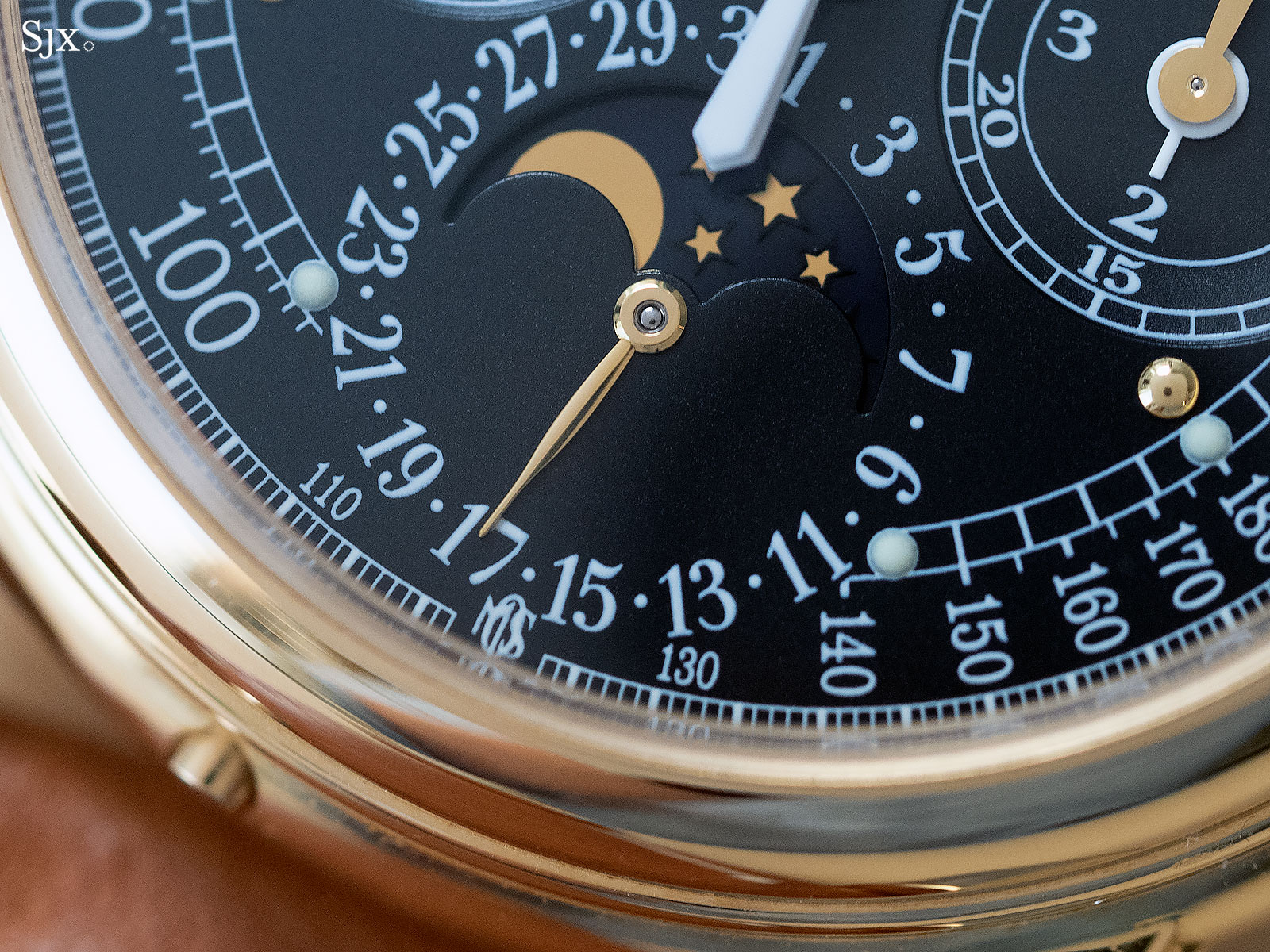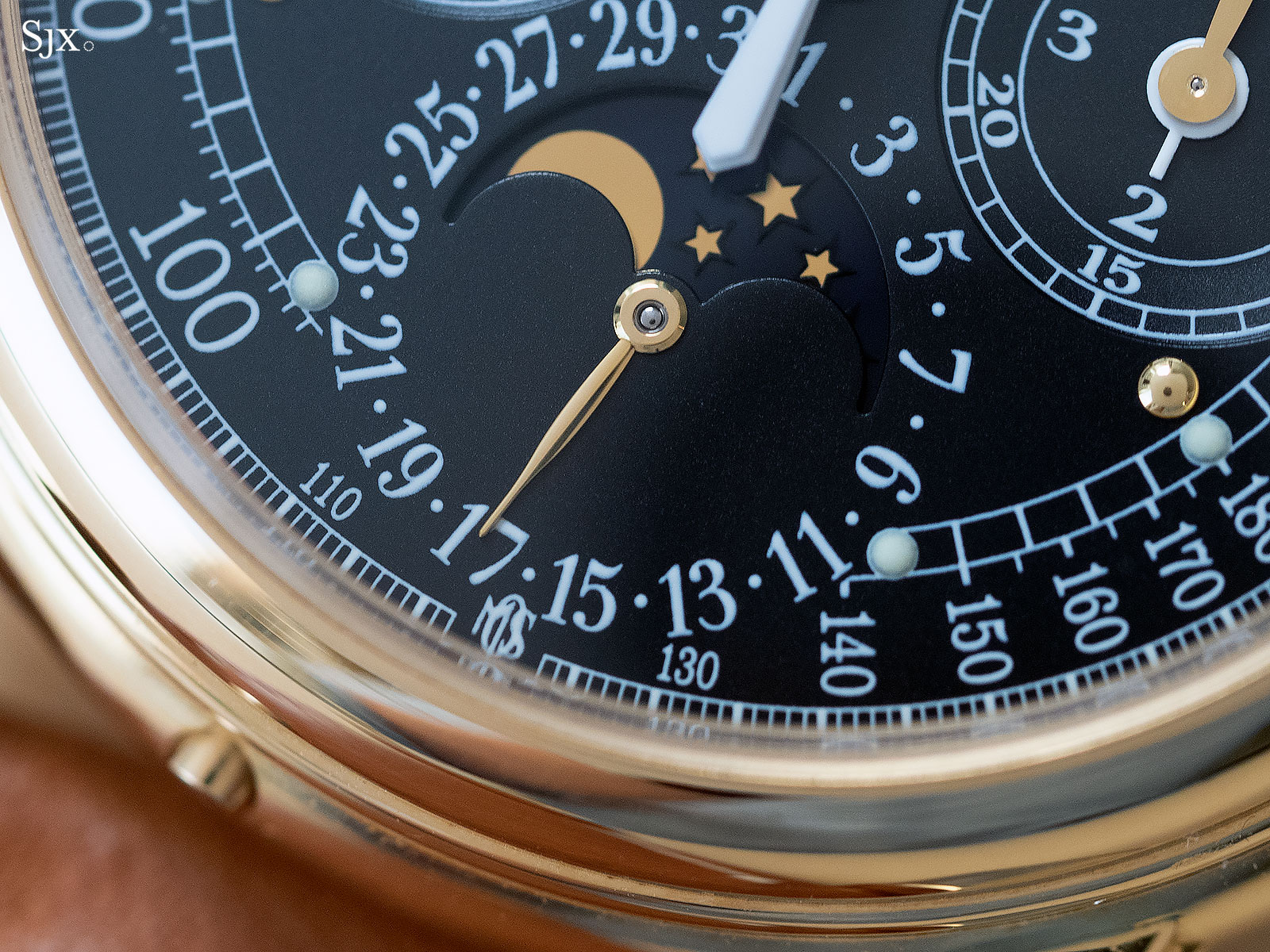 It has an unusual black dial with a Roman "XII" and spherical gold hour markers that sit alongside luminous dots, matched with luminous leaf hands.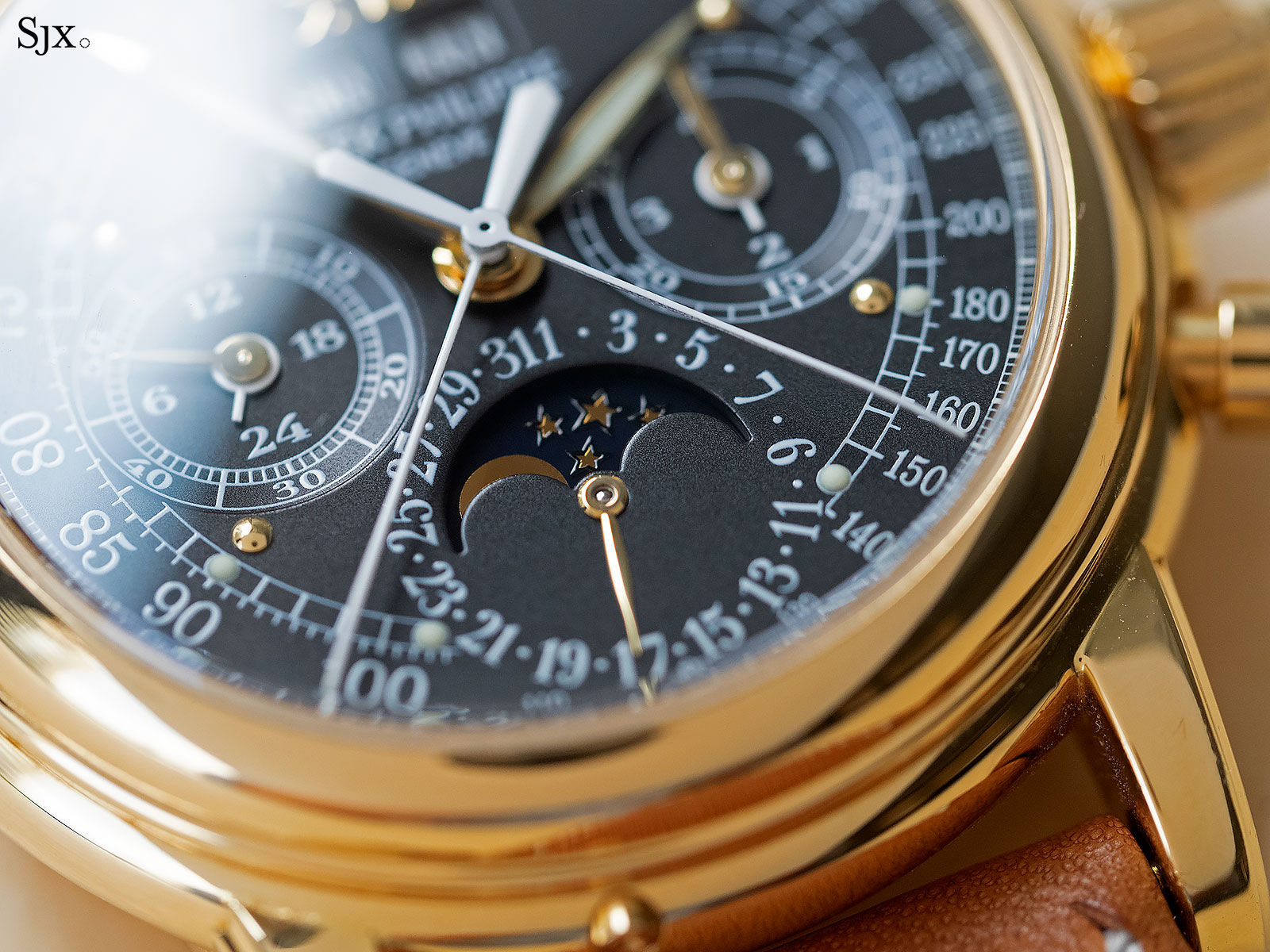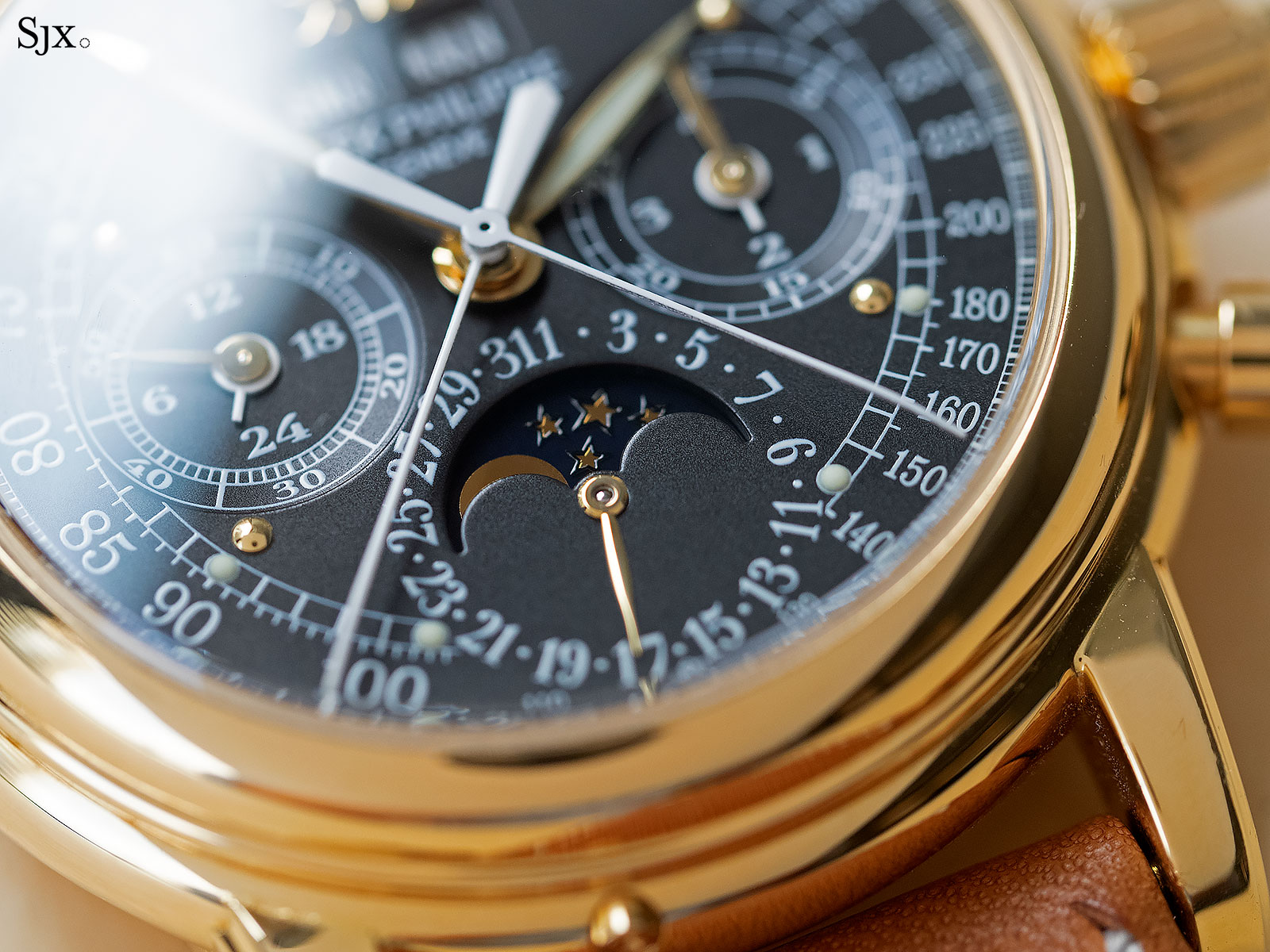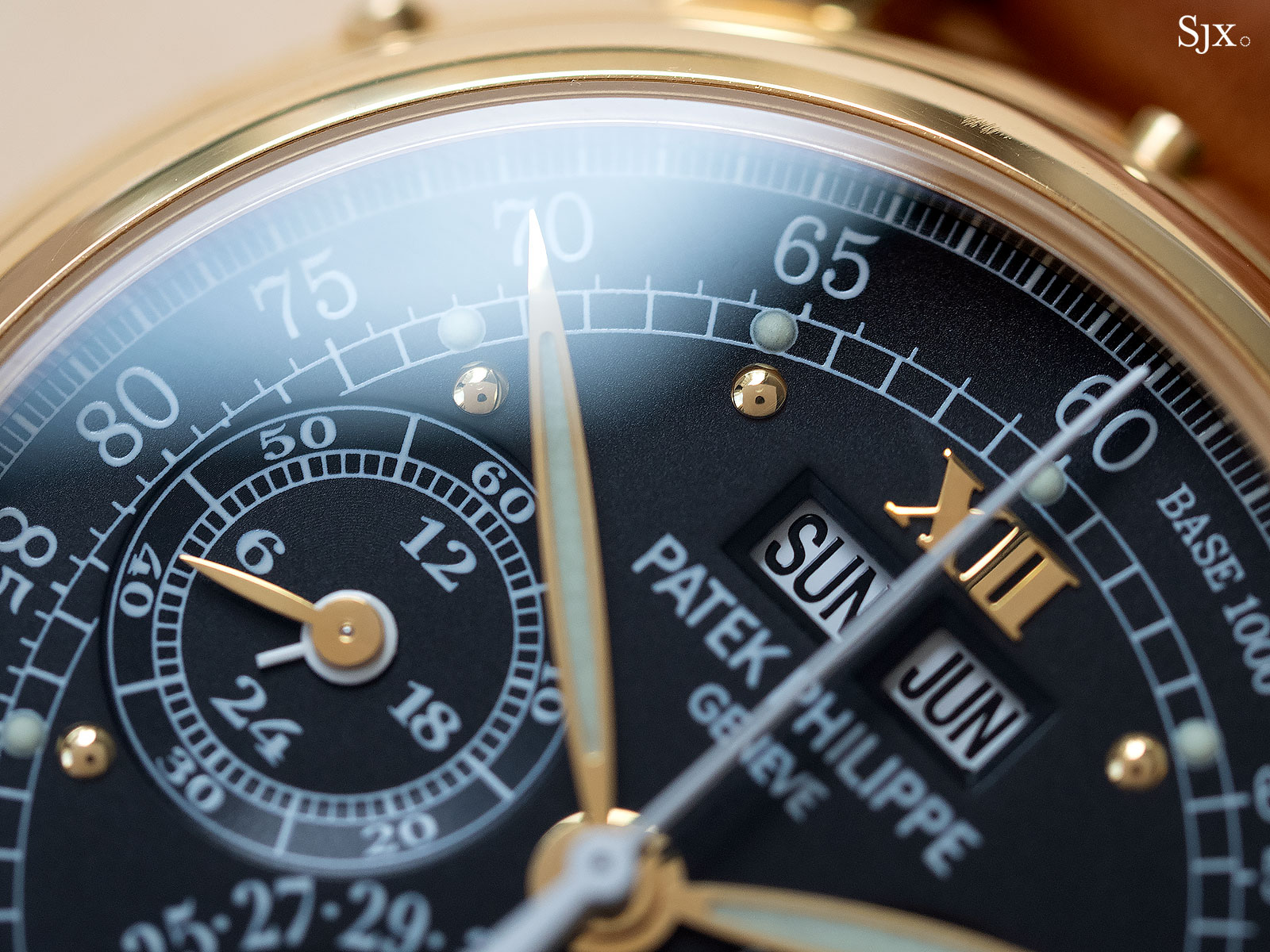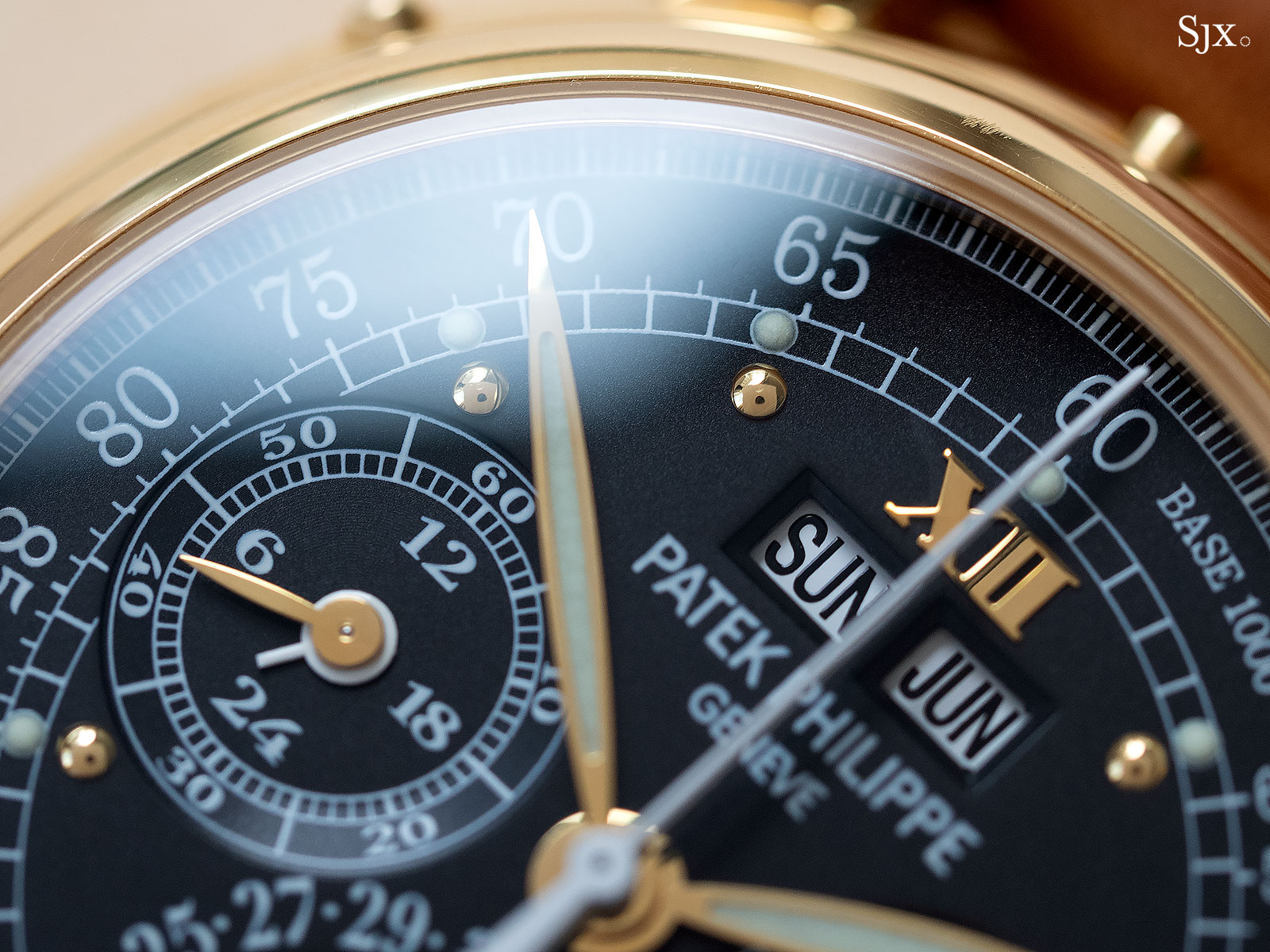 Dial aside the rest of the watch is stock ref. 5004. The case is 36mm in diameter but relatively thick, due to the height of the split-seconds mechanism installed on top of the movement, the CHR 27.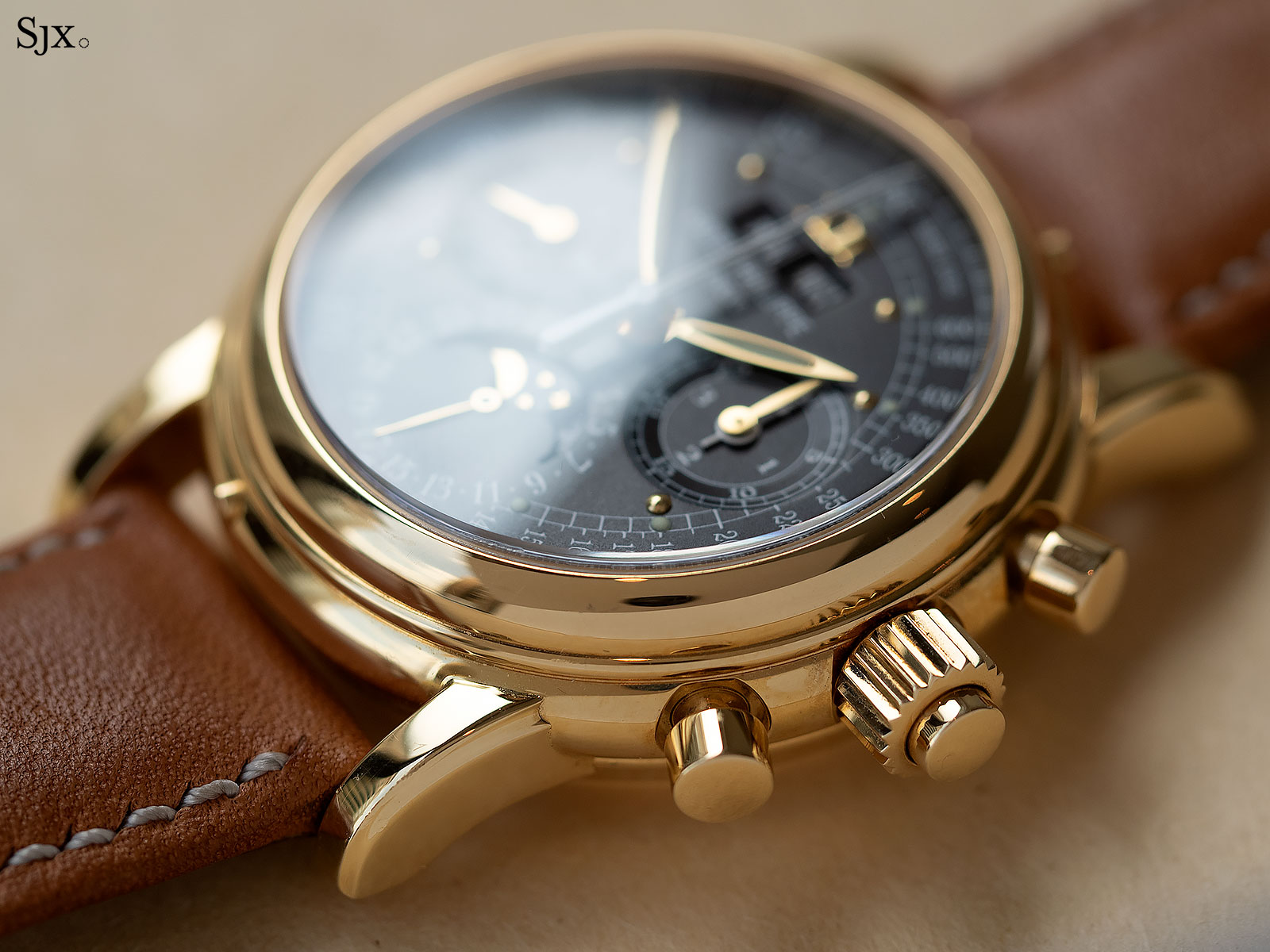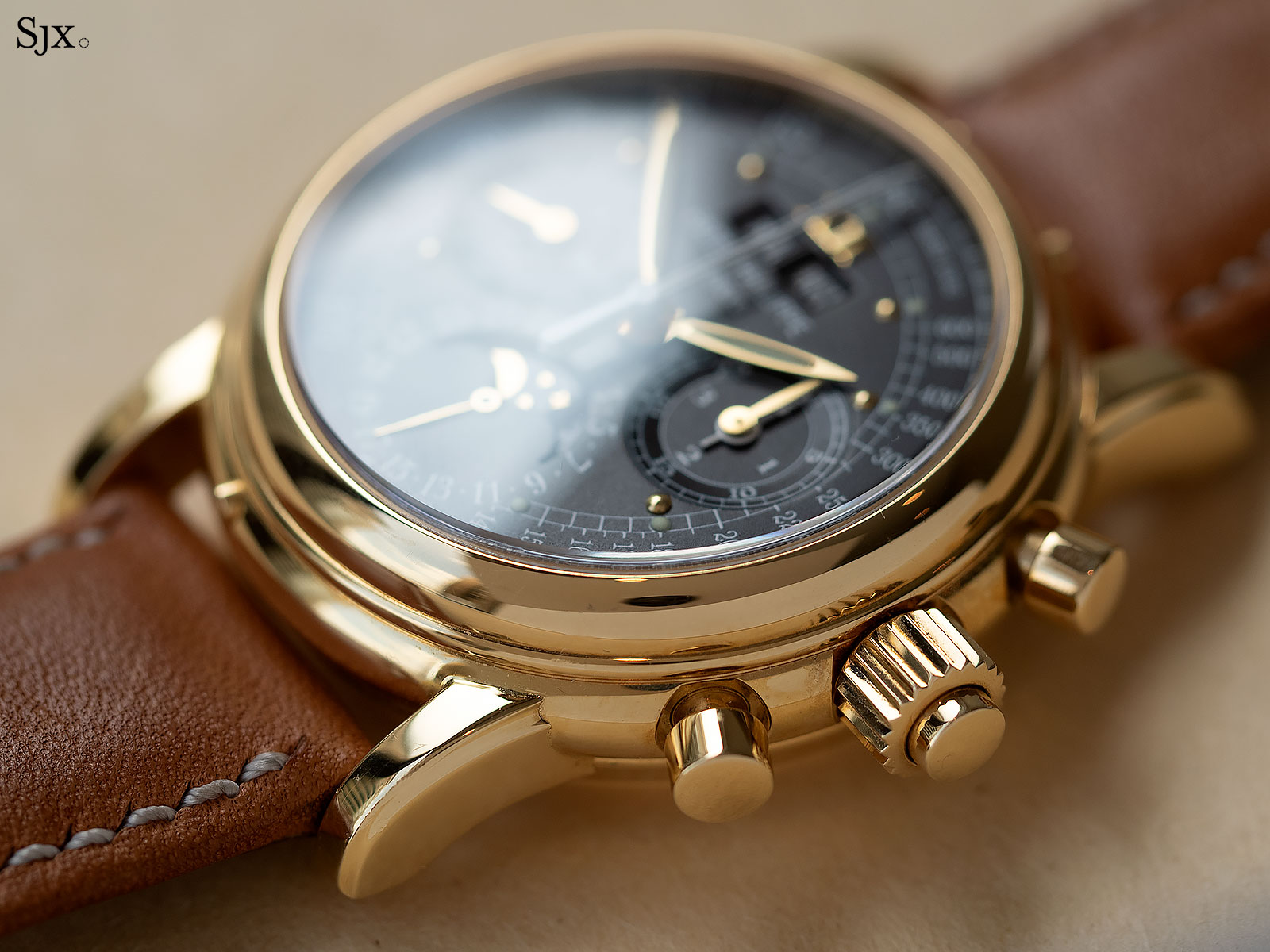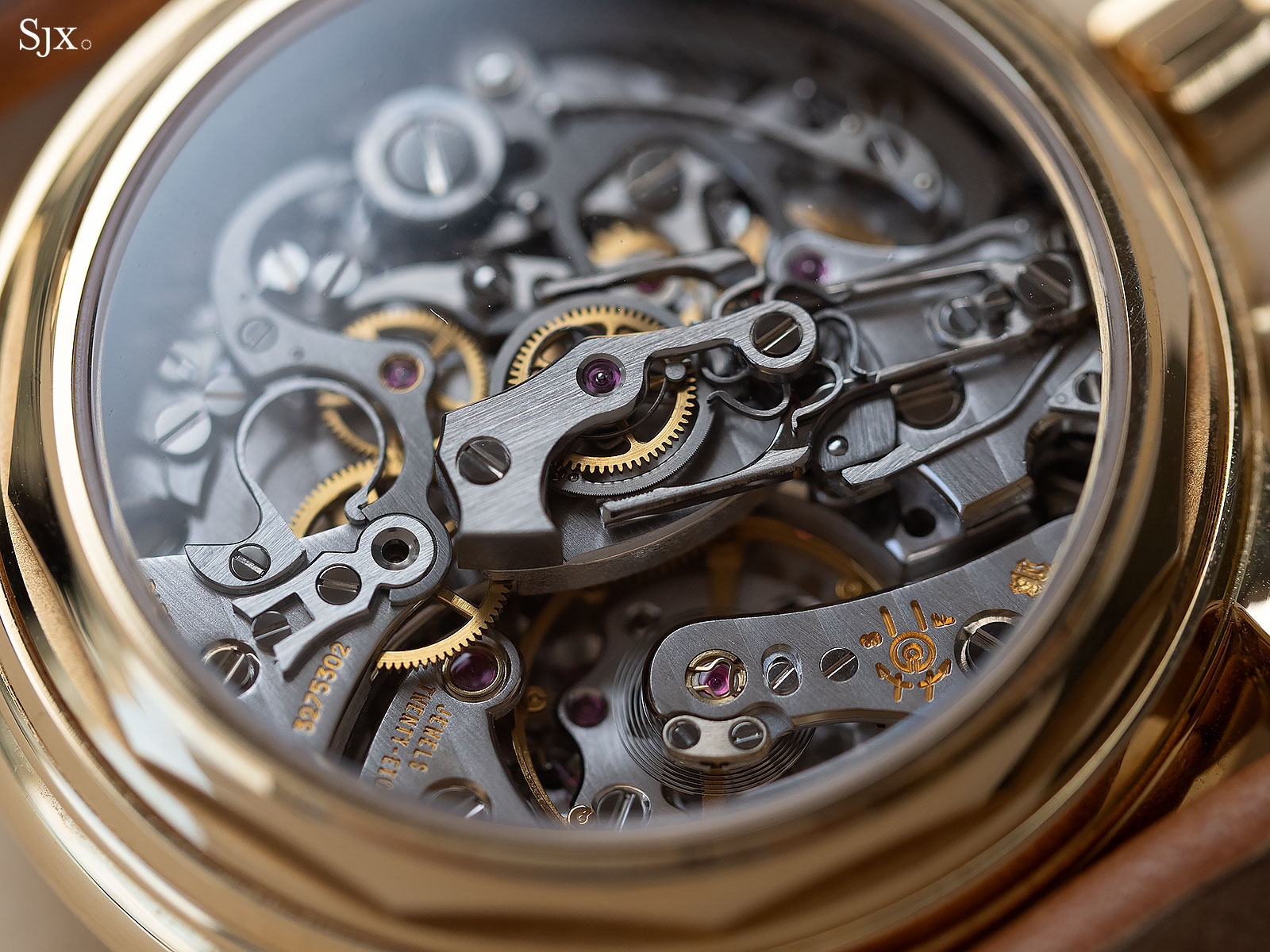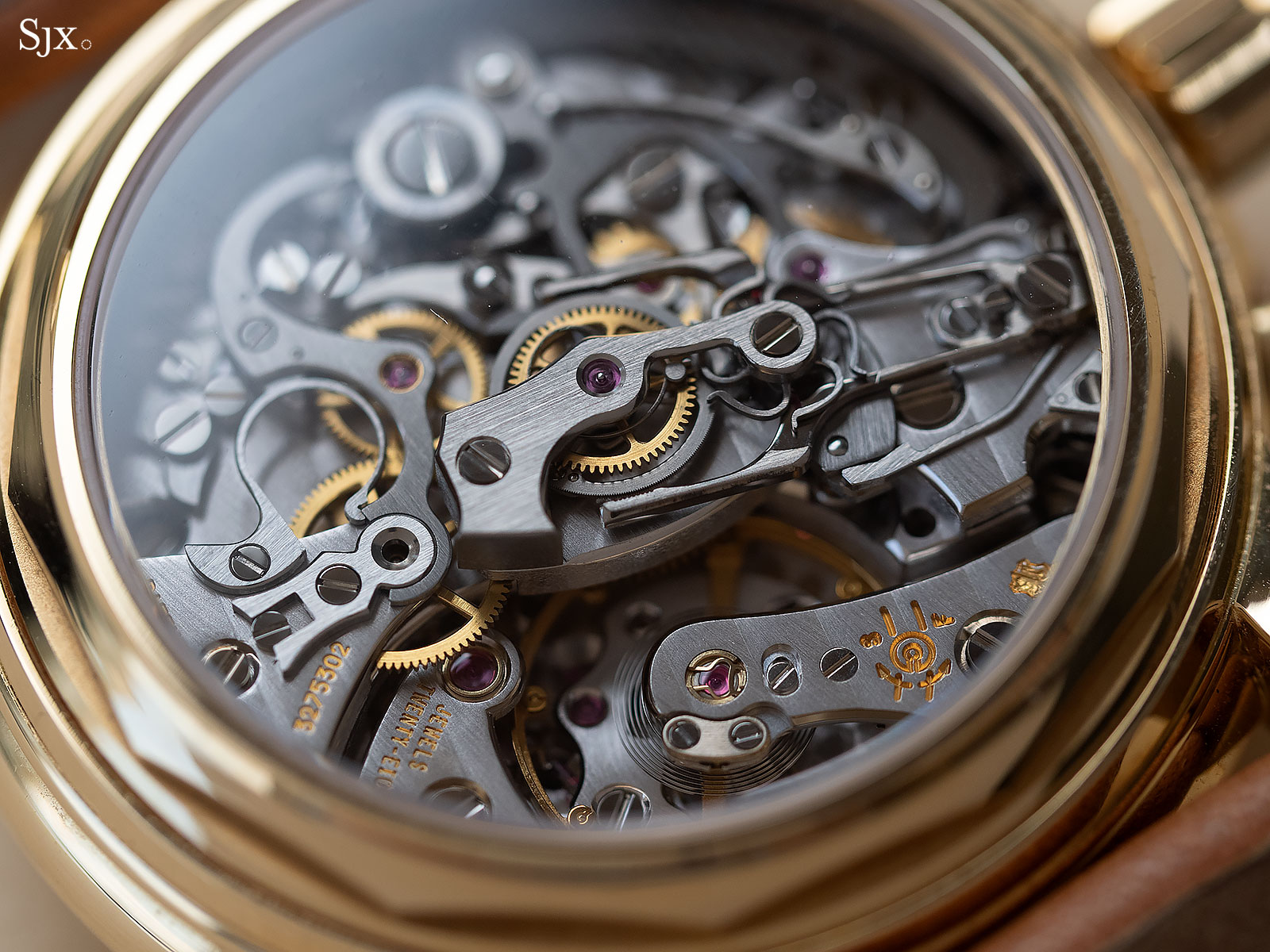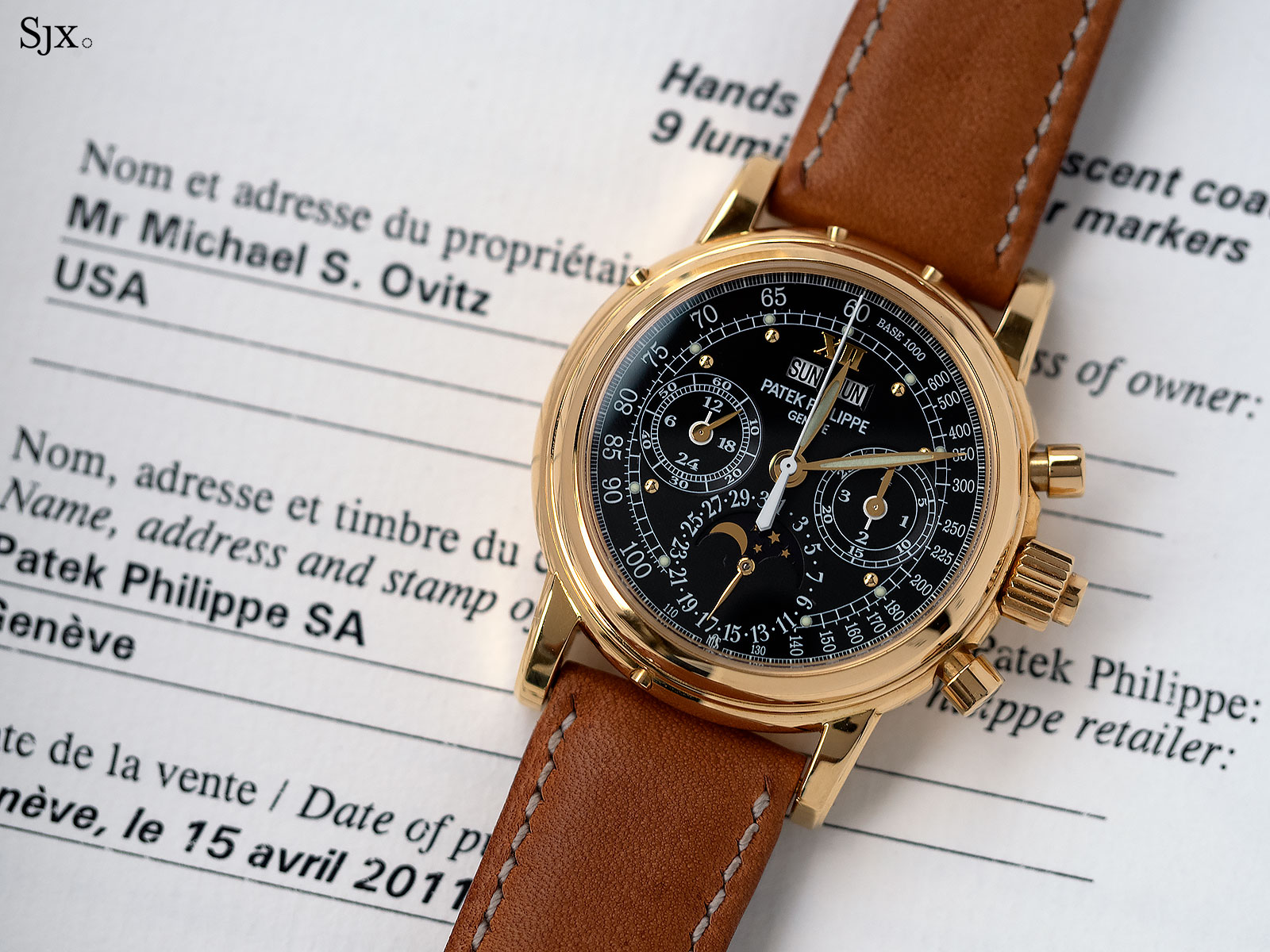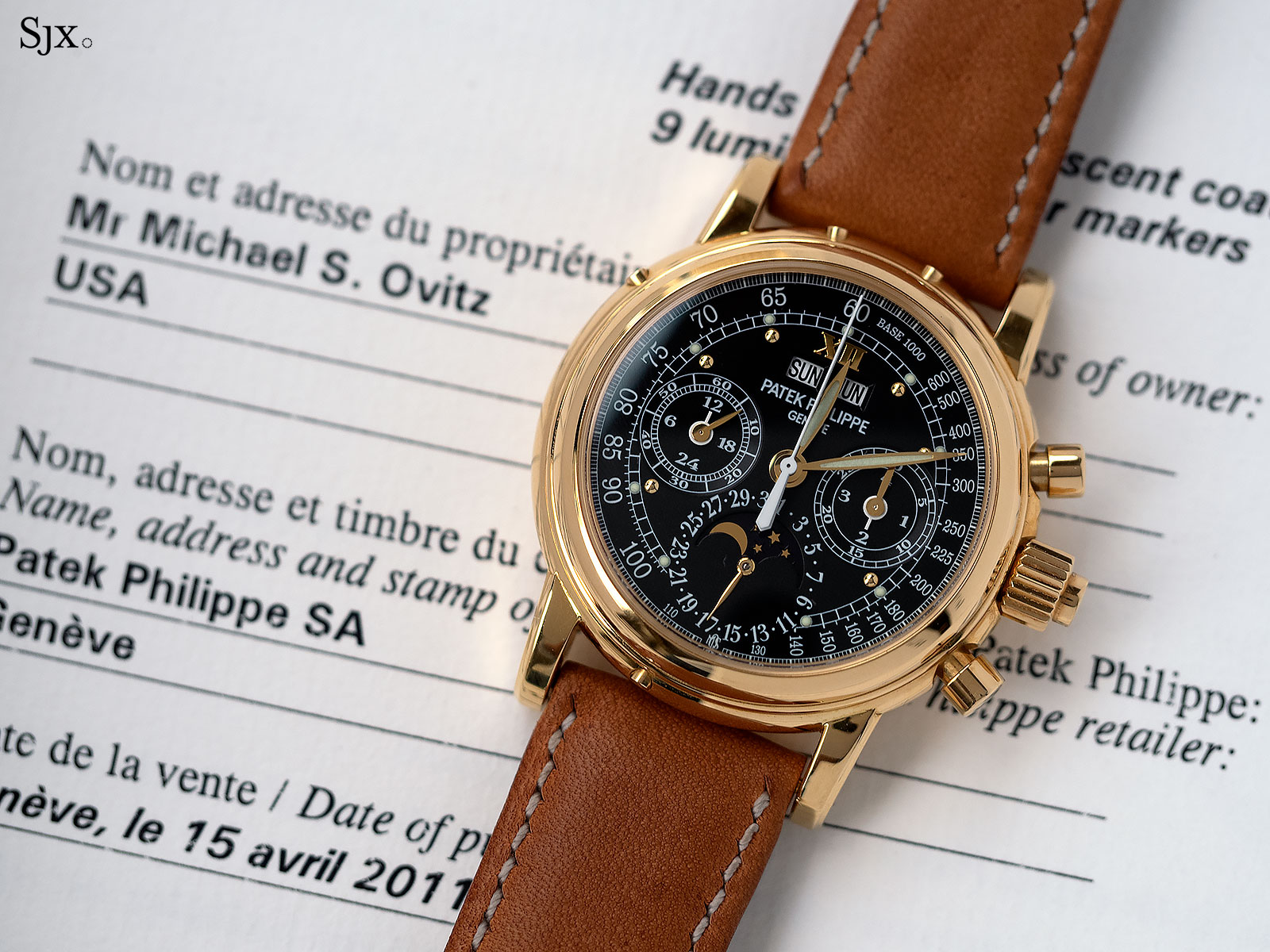 Originally sold to Mr Ovitz in 2011 by Patek Philippe in Geneva, it appears to have been worn regularly since, but remains extremely well preserved. It's accompanied by all the original accessories, including the certificate with Mr Ovitz's name on it. The estimate is HK$2.5m to HK$4.0m, or US$321,000 to US$513,000.
---
Lot 1049 – Patek Philippe ref. 5020P with diamond indices
Unpopular when it was in production due to its shape, the ref. 5020 is now a rare and desirable watch. According to Phillips, of about 200 made over eight years, less than 20 were made in platinum, and this one of them.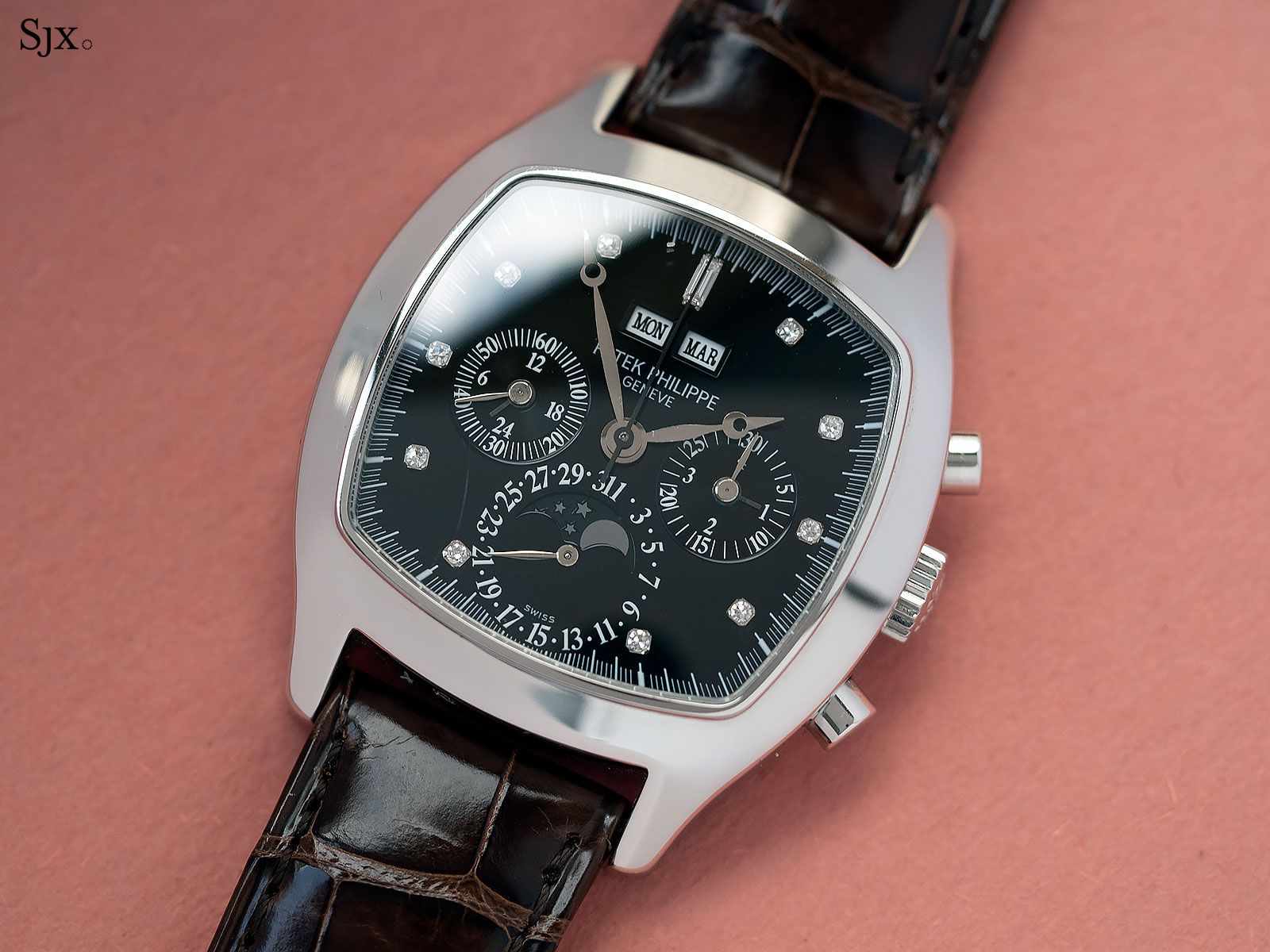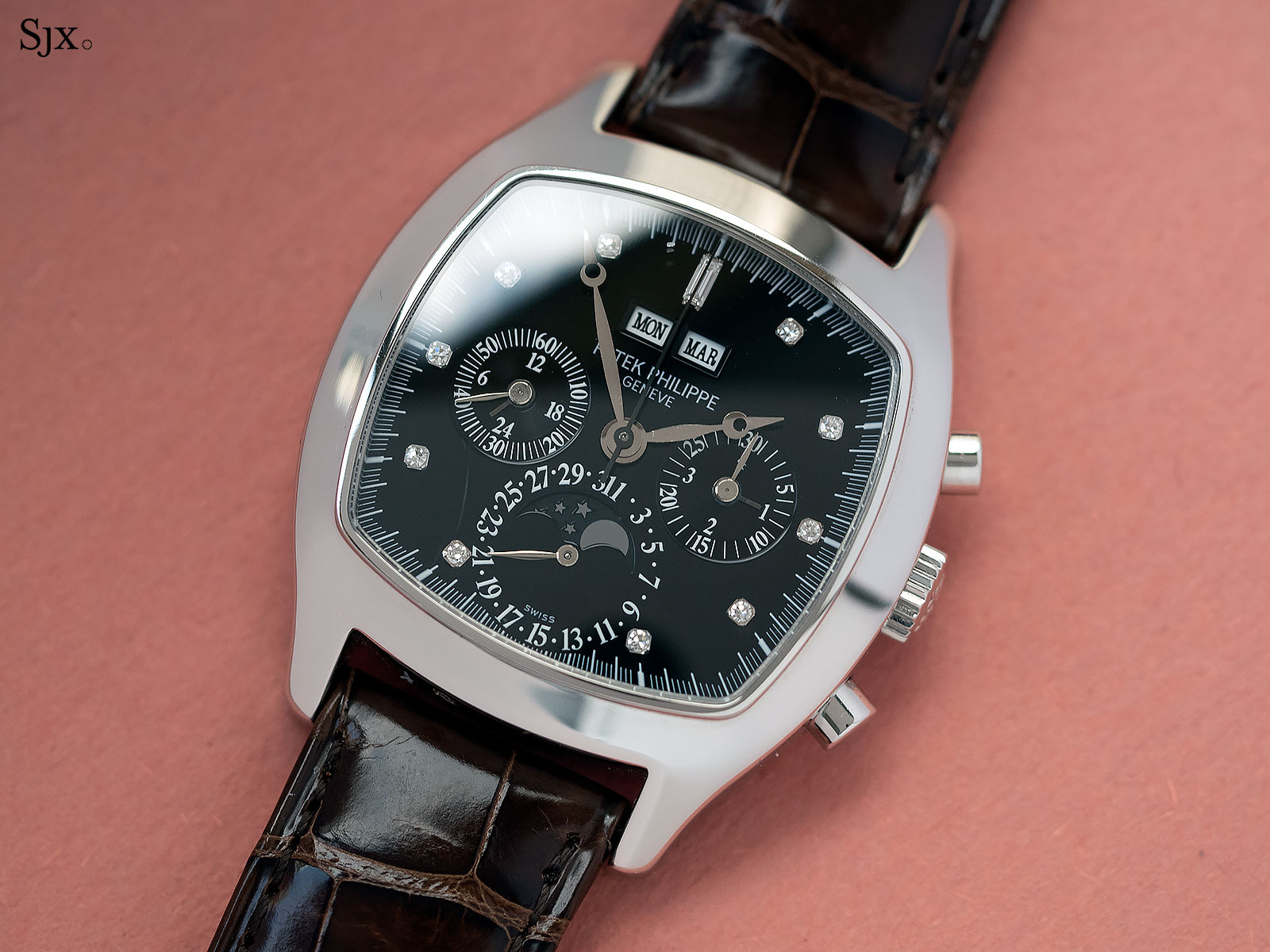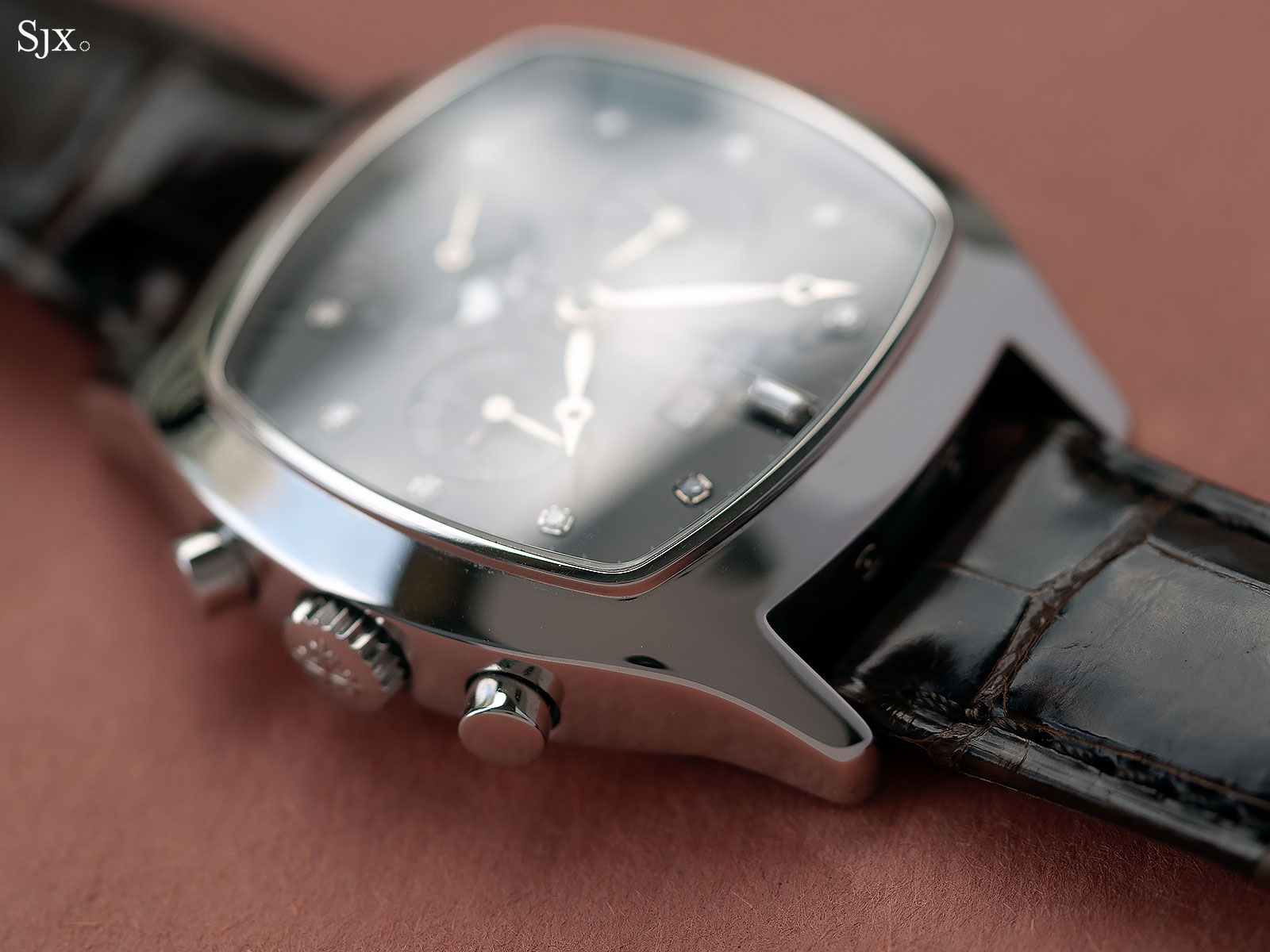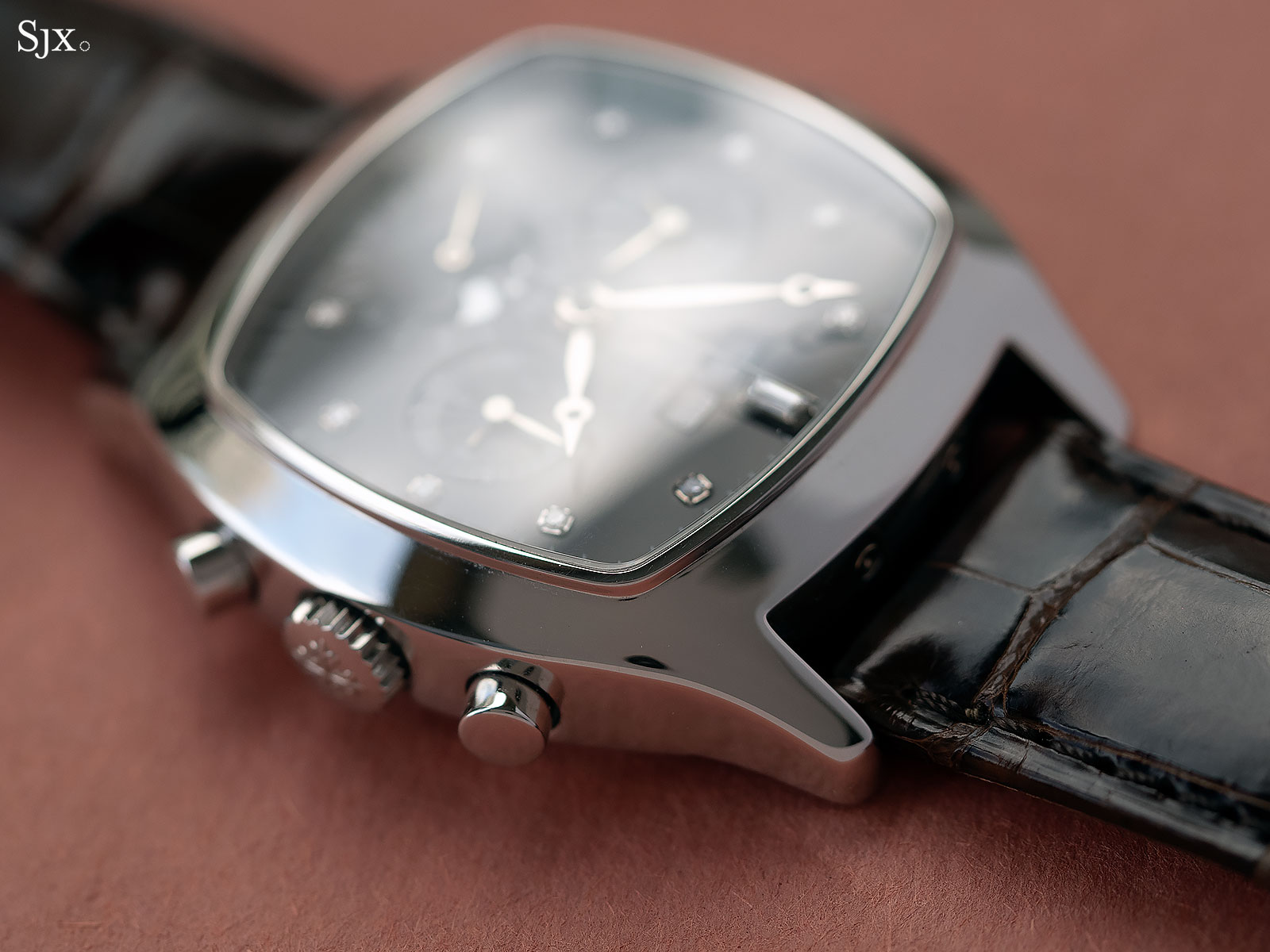 As was once typical for Patek Philippe chronographs in platinum, this ref. 5020P has a black dial with diamond hour markers. But unusually it is accompanied by an additional, silver dial that was provided by Patek Philippe during a service in 2008.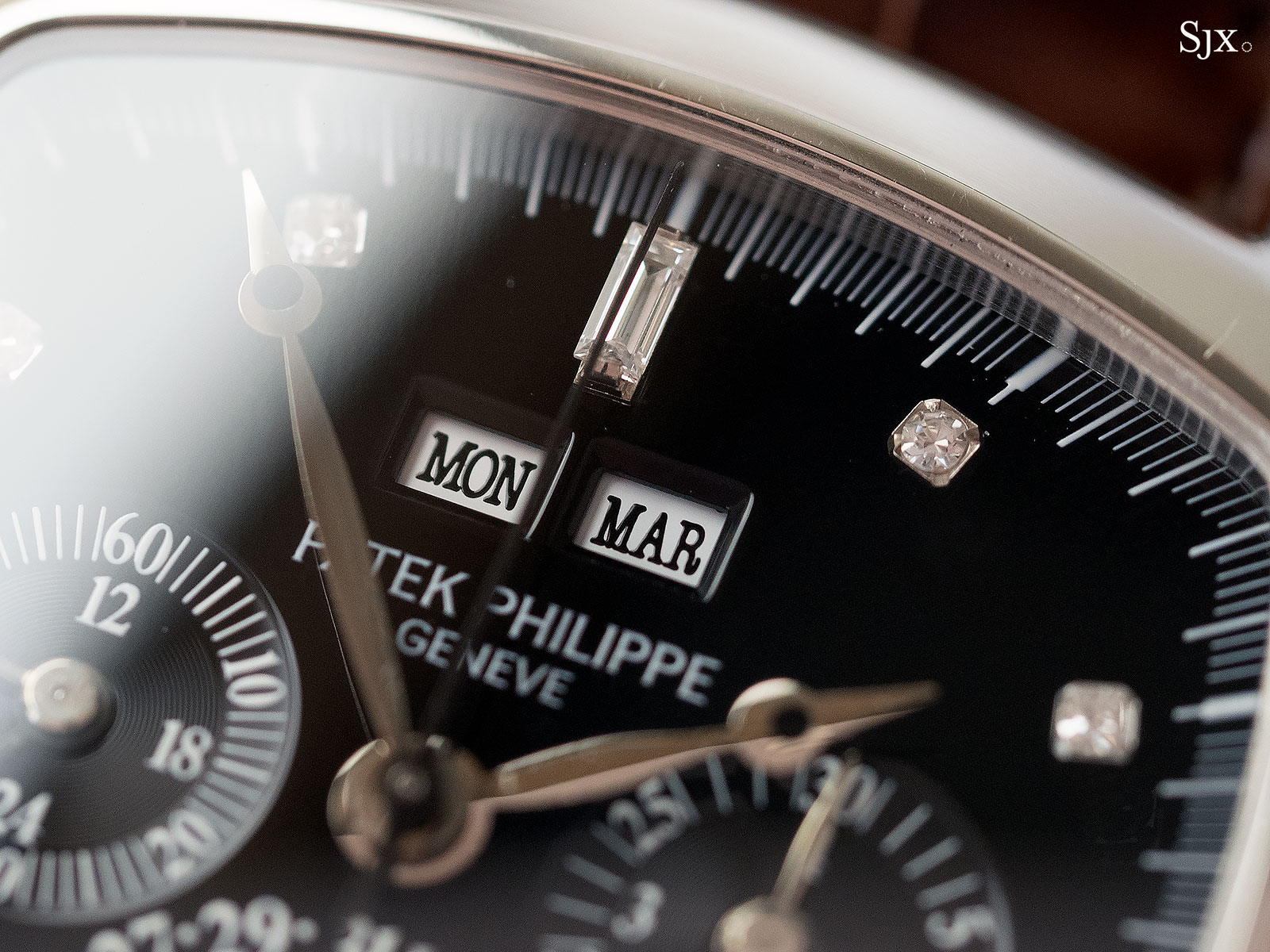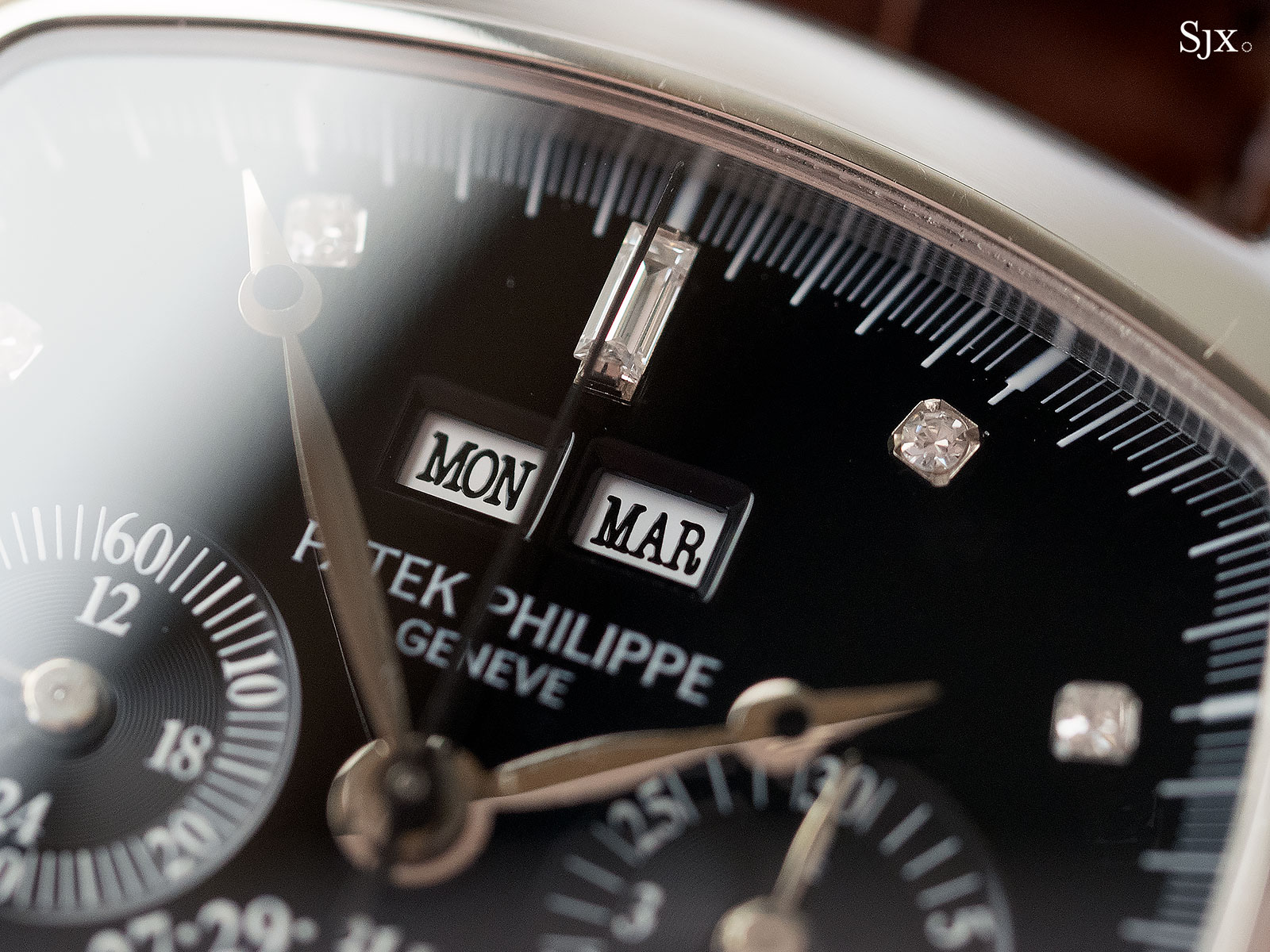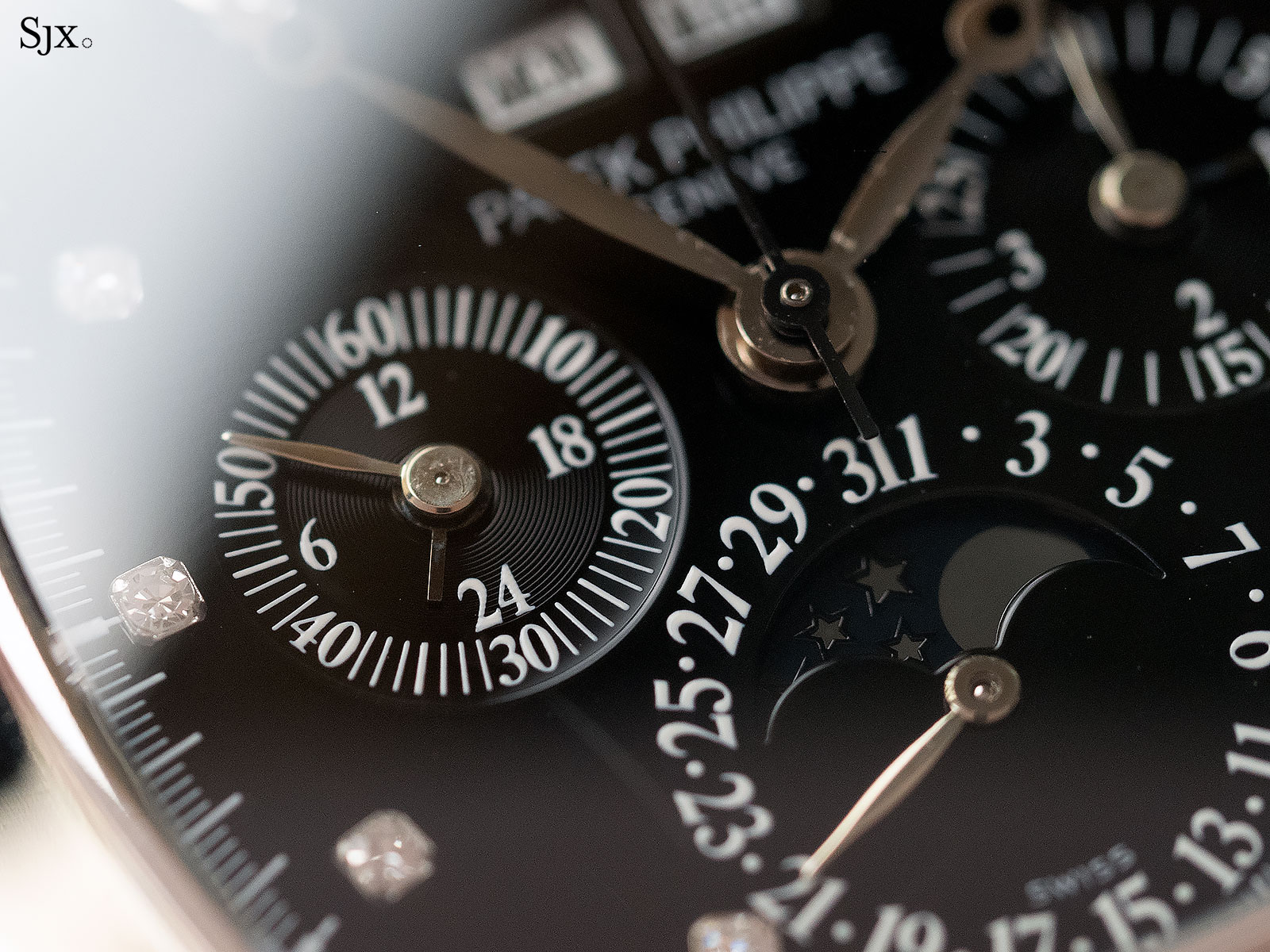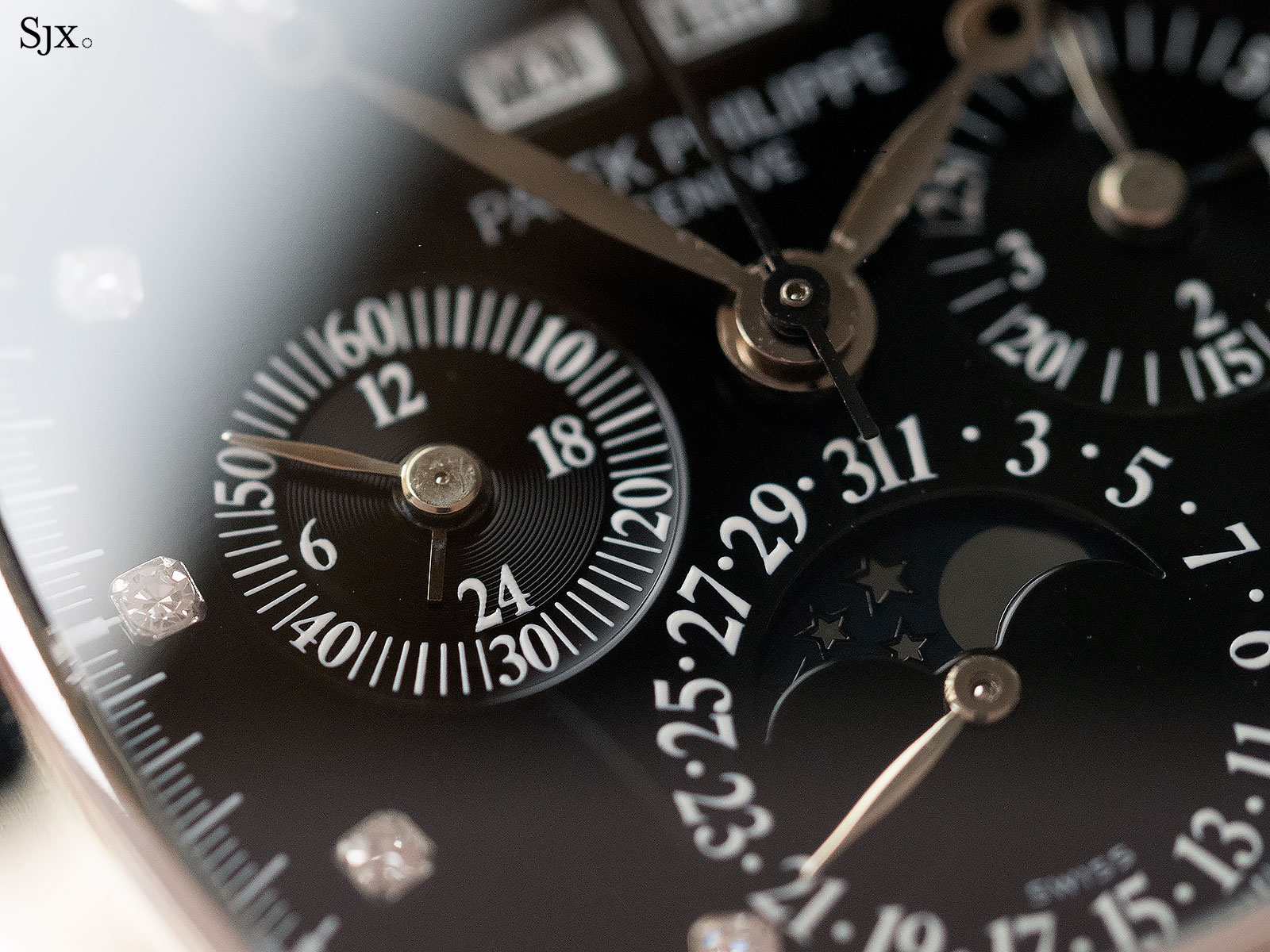 Although at 37mm is not much larger in terms of diameter compared to the ref. 3970, the cushion-shaped case gives it significantly more volume. The ref. 5020 has greater presence on the wrist, and is especially hefty in platinum, qualities that are unusual for Patek Philippe chronographs of the late 1990s.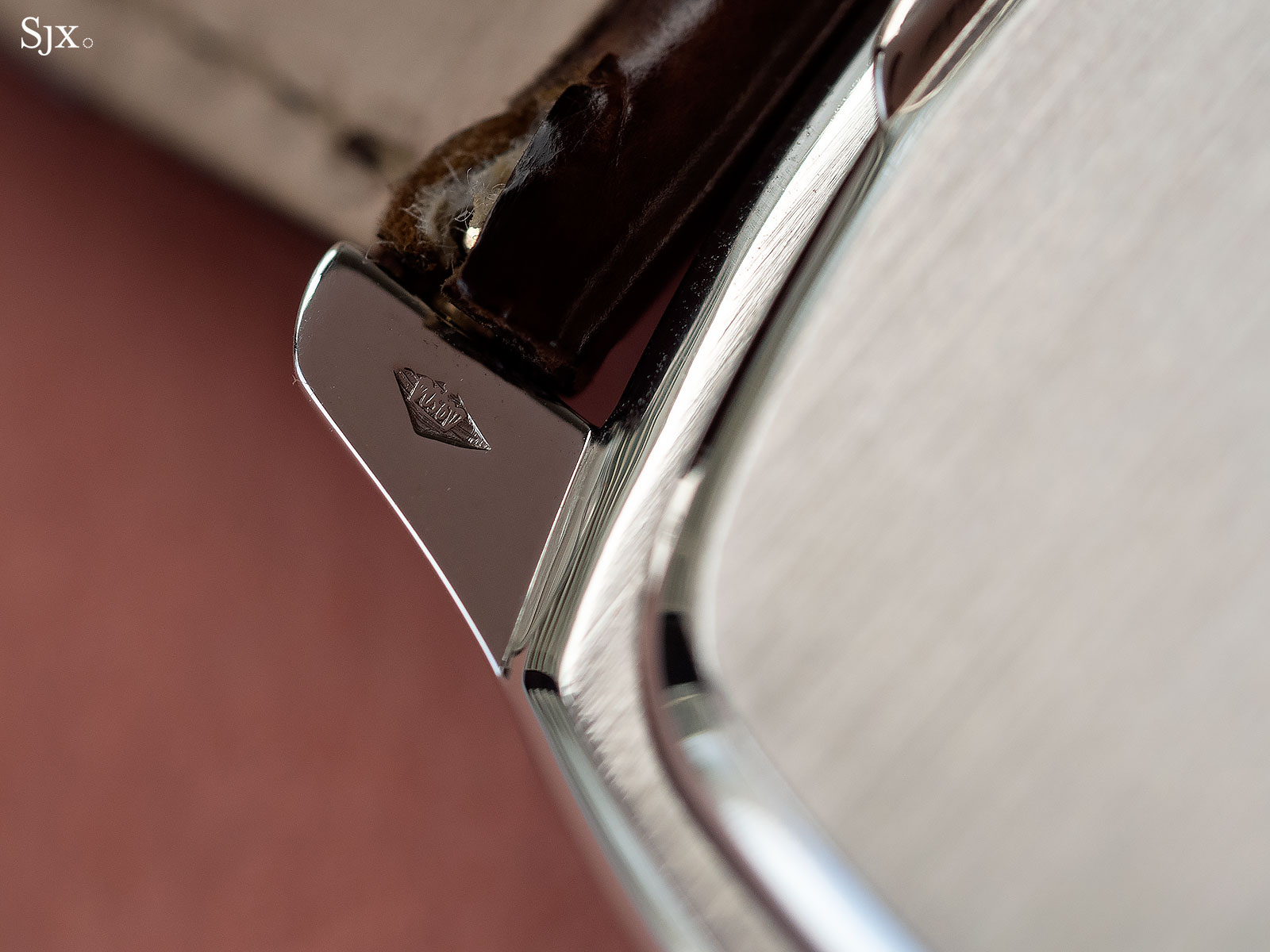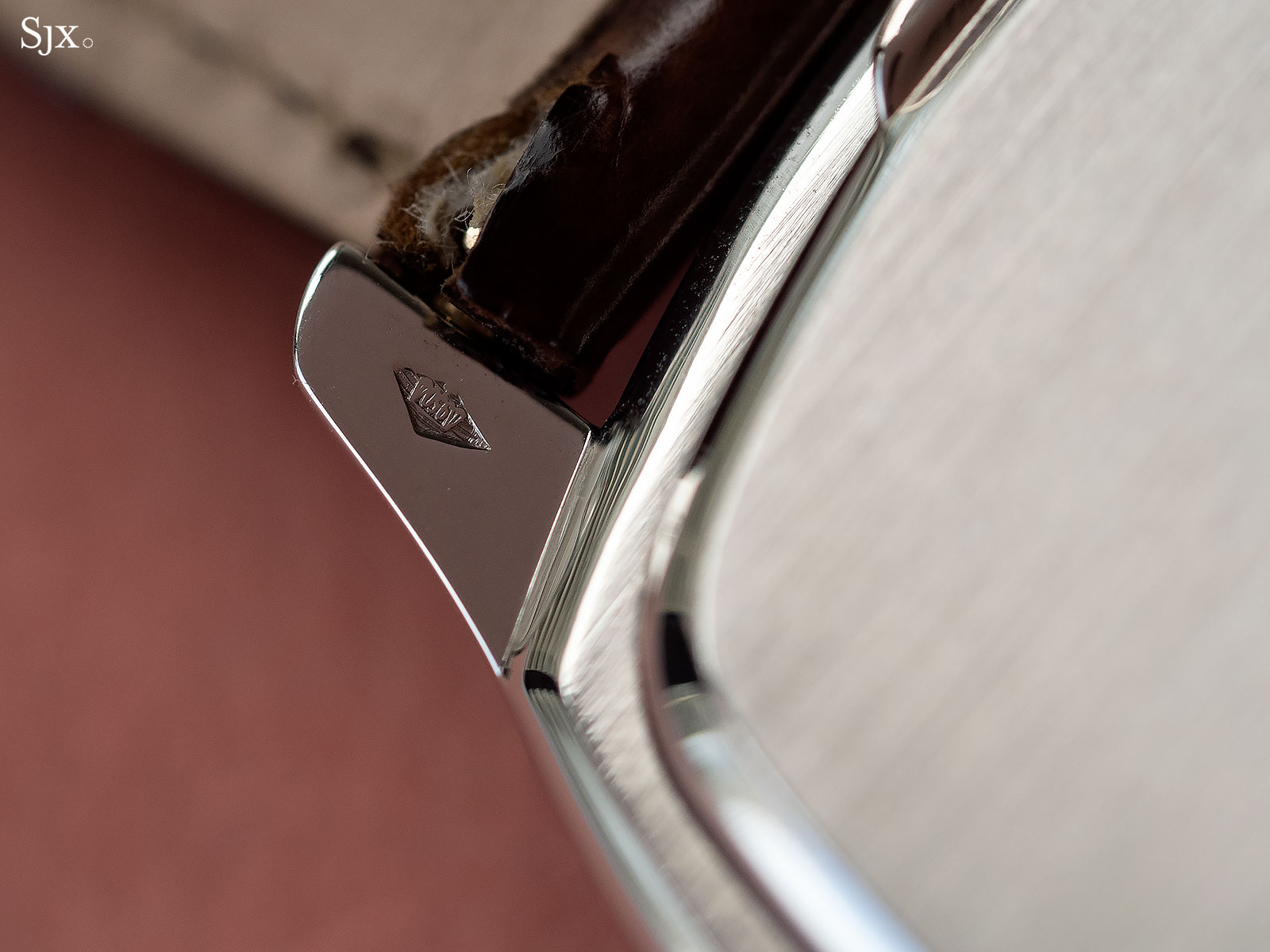 The watch includes its original box and paperwork, as well as the extra dial. The estimate is HK$1.8m to HK$4.0m, or US$231,000 to US$513,000.
---
Auction and previews
The Hong Kong Watch Auction: Seven takes place on November 27 at 12pm. The catalogue can be found here.
Mandarin Oriental Hong Kong
5 Connaught Road
Central, Hong Kong
Selected lots from the catalogue will be on show around Asia in the weeks leading up to the sale.
Singapore – Four Seasons Hotel Singapore
November 3-4
11am-6pm
Shanghai – Capella Shanghai
November 9-10
11am-6pm
Taipei – Bellavita Gallery, B1/F, No. 28
November 17-18
11am-6pm
Hong Kong – Mandarin Oriental Hong Kong
November 22-23 10am-6pm
November 24 10am-7pm
November 25-26 10am-6pm
---
Brought to you in collaboration with Phillips.
Back to top.
---
You may also enjoy these.