Introducing the Vacheron Constantin Double Axis Armillary Tourbillon
A one-off timepiece containing two features derived from the most complicated watch ever, the Maître Cabinotier Retrograde Armillary Tourbillon is the first Vacheron Constantin wristwatch with a multi-axis tourbillon.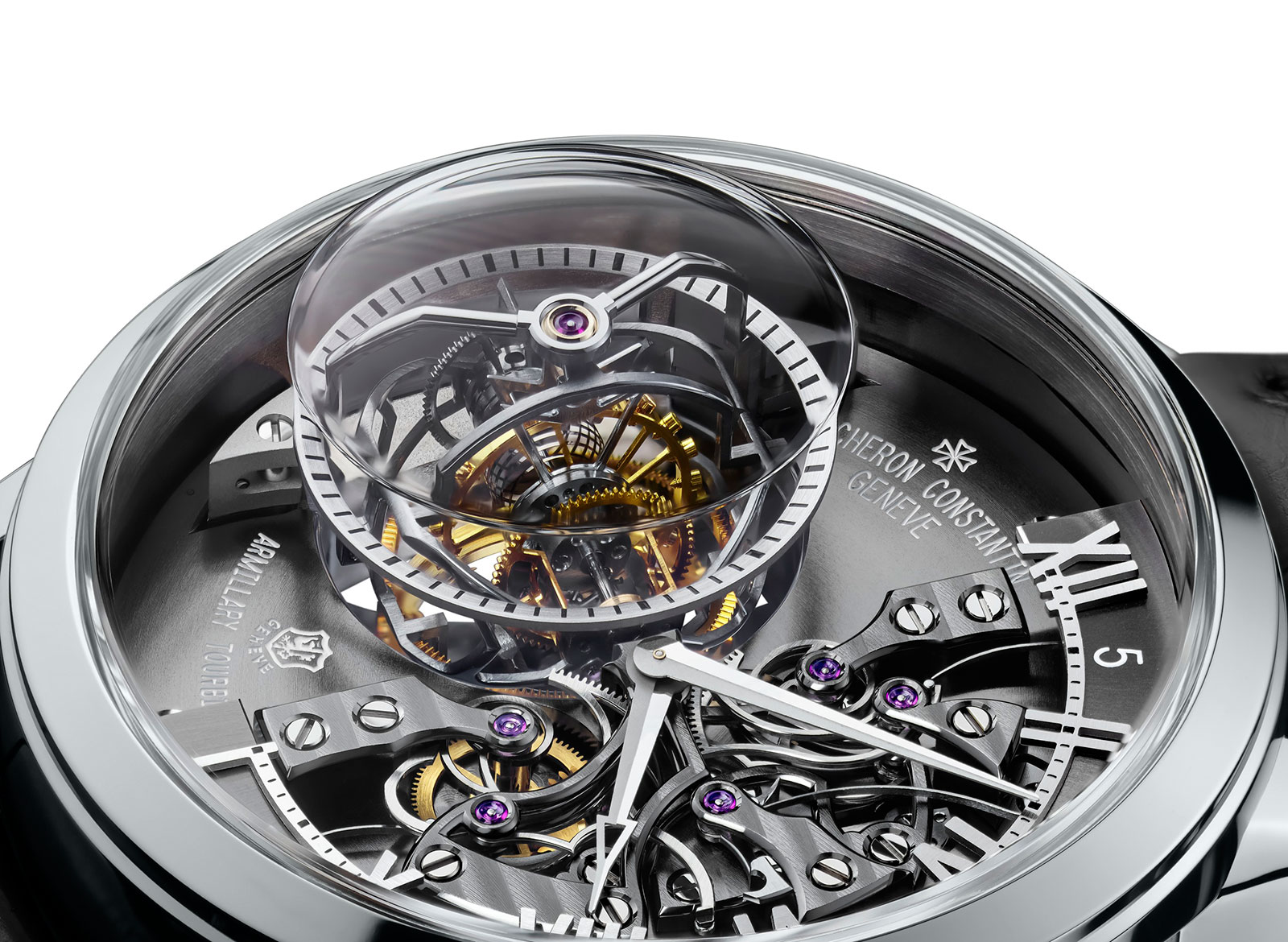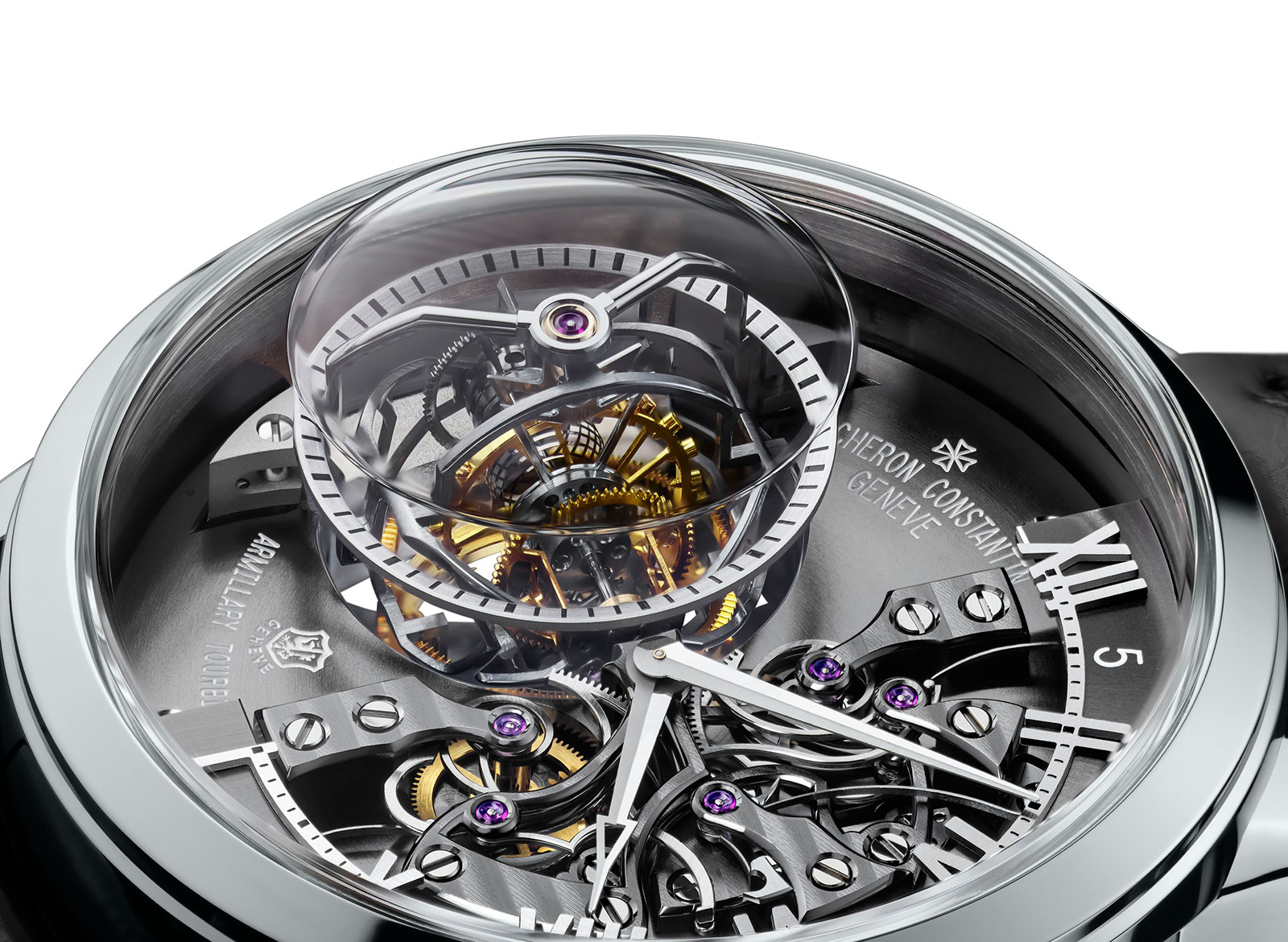 Last year Vacheron Constantin took the crown from Patek Philippe when it unveiled the Reference 57260 "Tivoli", a pocket watch with 57 complications, making it the most complicated watch ever. Now two complications from the Reference 57260 – named after its 57 complications and the brand's 260th anniversary – make their debut in a wristwatch, inside the Maître Cabinotier retrograde armillary tourbillon.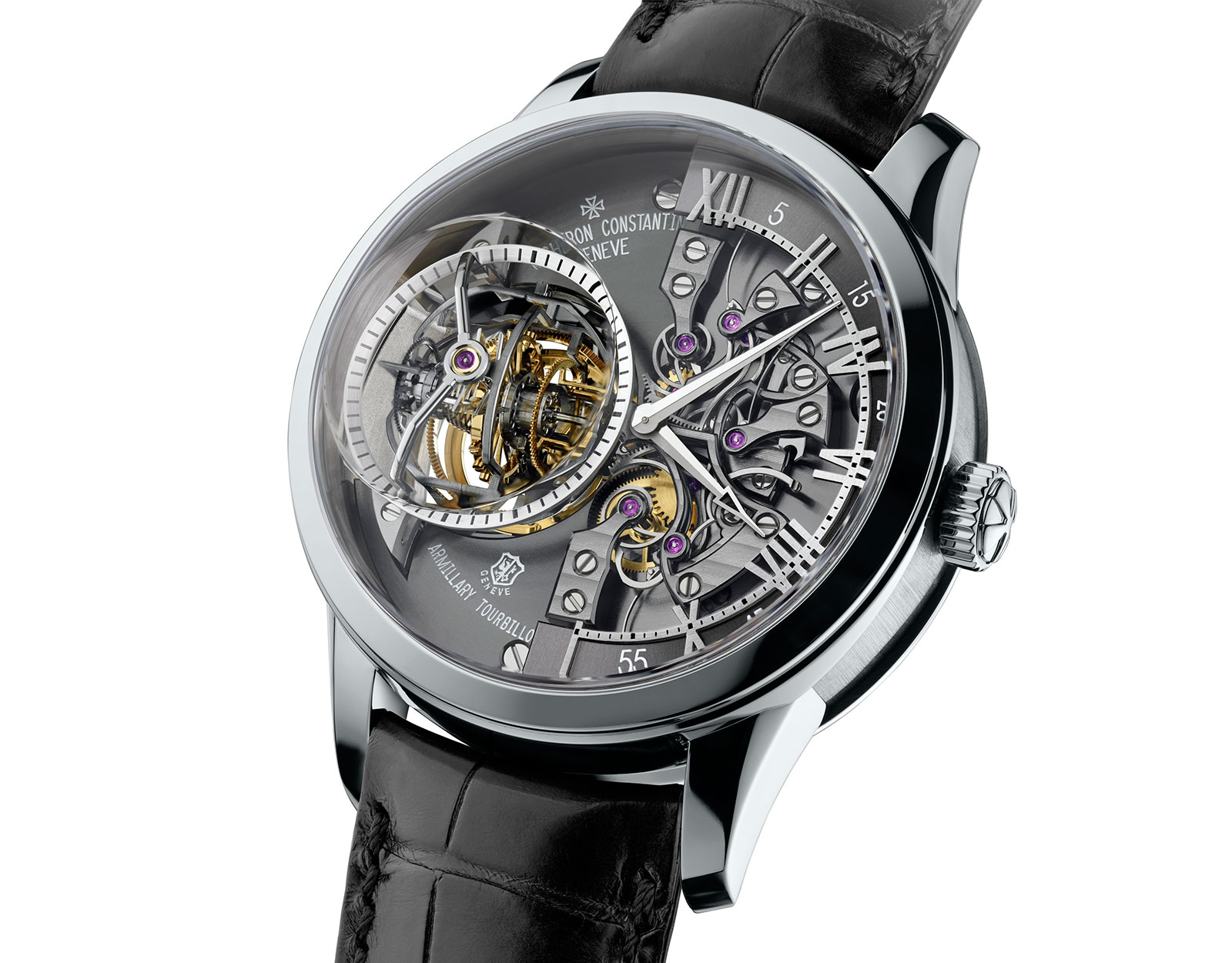 Maître Cabinotier is Vacheron Constantin's department dedicated to custom made timepieces like last year's Perpetual Calendar Regulator or the Astronomica from the year before. Such watches are typically unique creations, not just aesthetically but also technically, with one-off movements. The Maître Cabinotier retrograde armillary tourbillon is one such watch.
The key feature of this custom timepiece is the armillary tourbillon that rotates on two axes (the tourbillon inside the Reference 57260 was even more complicated and rotated on triple axes) – made up of two carriages milled from lightweight aluminium that together form a Maltese cross for a brief instance every 15 seconds.
One plane of rotation for the tourbillon is parallel to the dial of the watch, and the other turns like a rotisserie on a plane perpendicular to the dial, while the hairspring is spherical – a set-up similar to that of the Jaeger-LeCoultre Reverso Tribute Gyrotourbillon. A sapphire bubble on the front and porthole on the side reveals the tourbillon as it moves.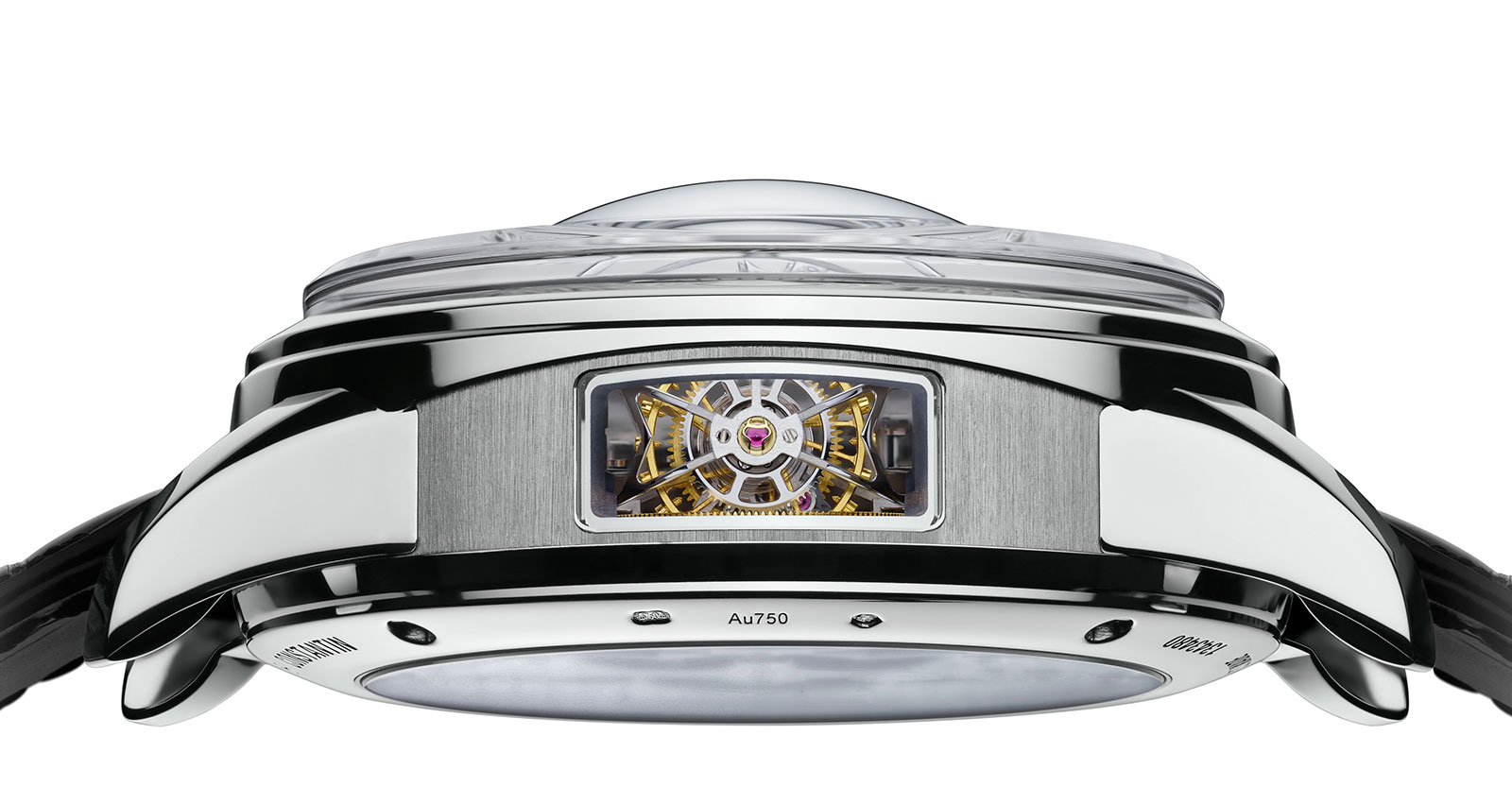 In addition to the exotic tourbillon, the escapement has a novel form that is patented. Its key features are a silicon escape wheel and pallet fork, with pallet stones made of hardwearing synthetic diamond. The silicon pallet fork is formed with tiny springs integrated into the slots for the pallet stones, allowing for precise adjustment of its position.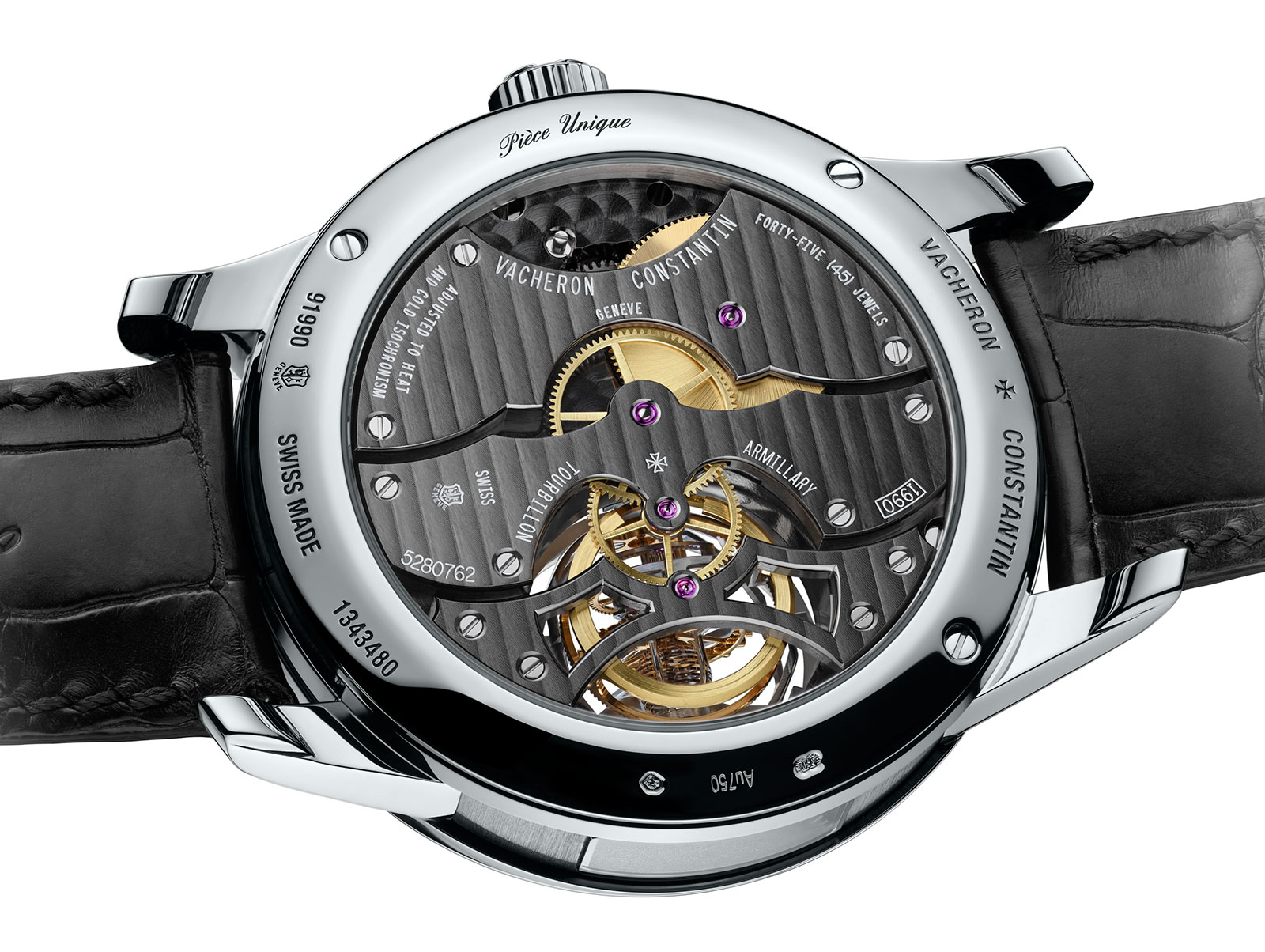 The time is indicated by a pair of retrograde hands on the right half of the dial – the left half is dedicated to the armillary tourbillon – with the retrograde mechanism exposed, showing off the intricate levers, gears and springs that underpin the flyback display.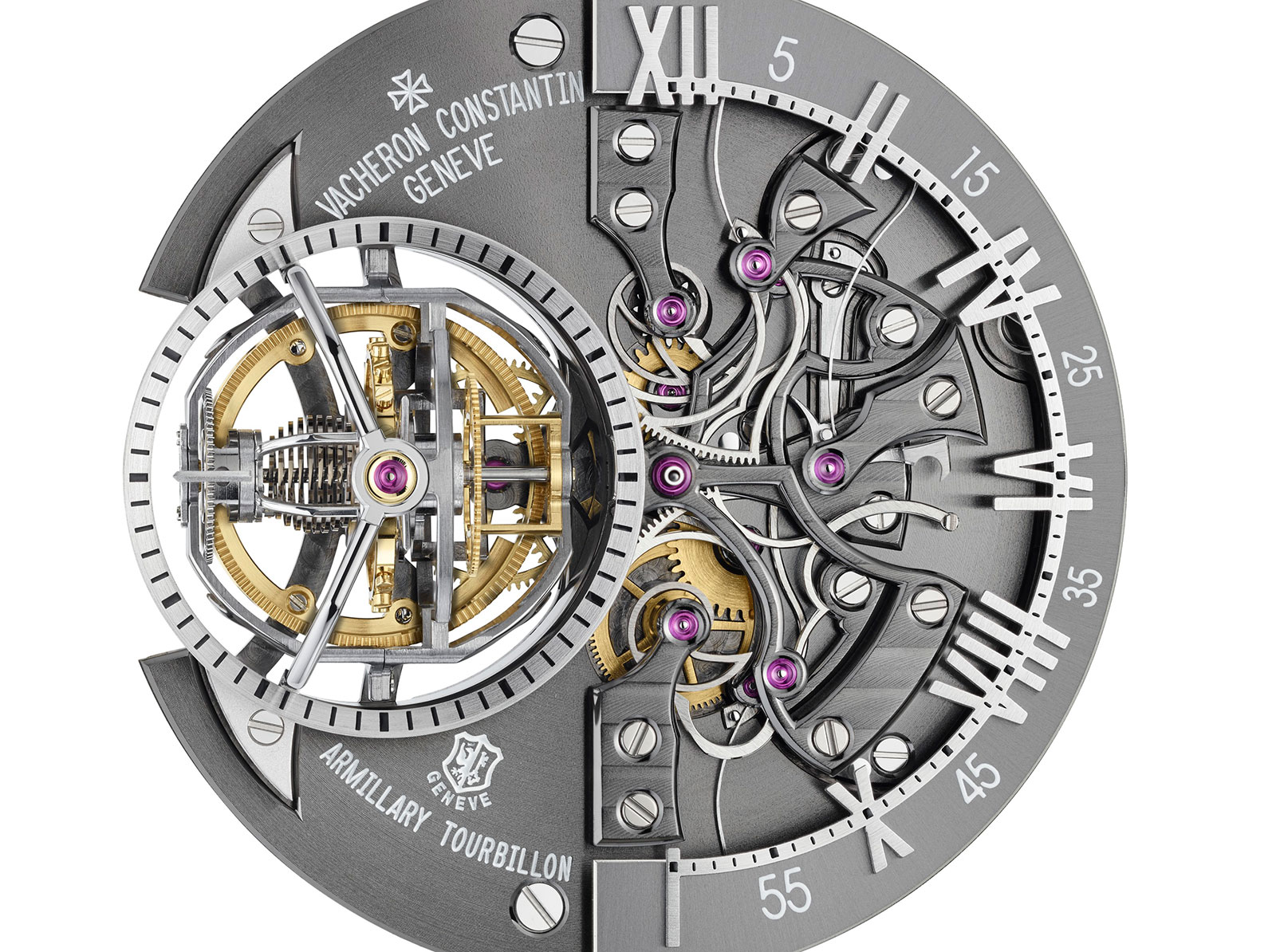 The movement is hand-wound, and decorated by hand to the standards of the Geneva Seal. Unusually it has been given a dark grey coating, instead of the bright silver rhodium plating common for high-end movements. And the case is white gold, a hefty 45.7 mm in diameter and 20.6 mm high.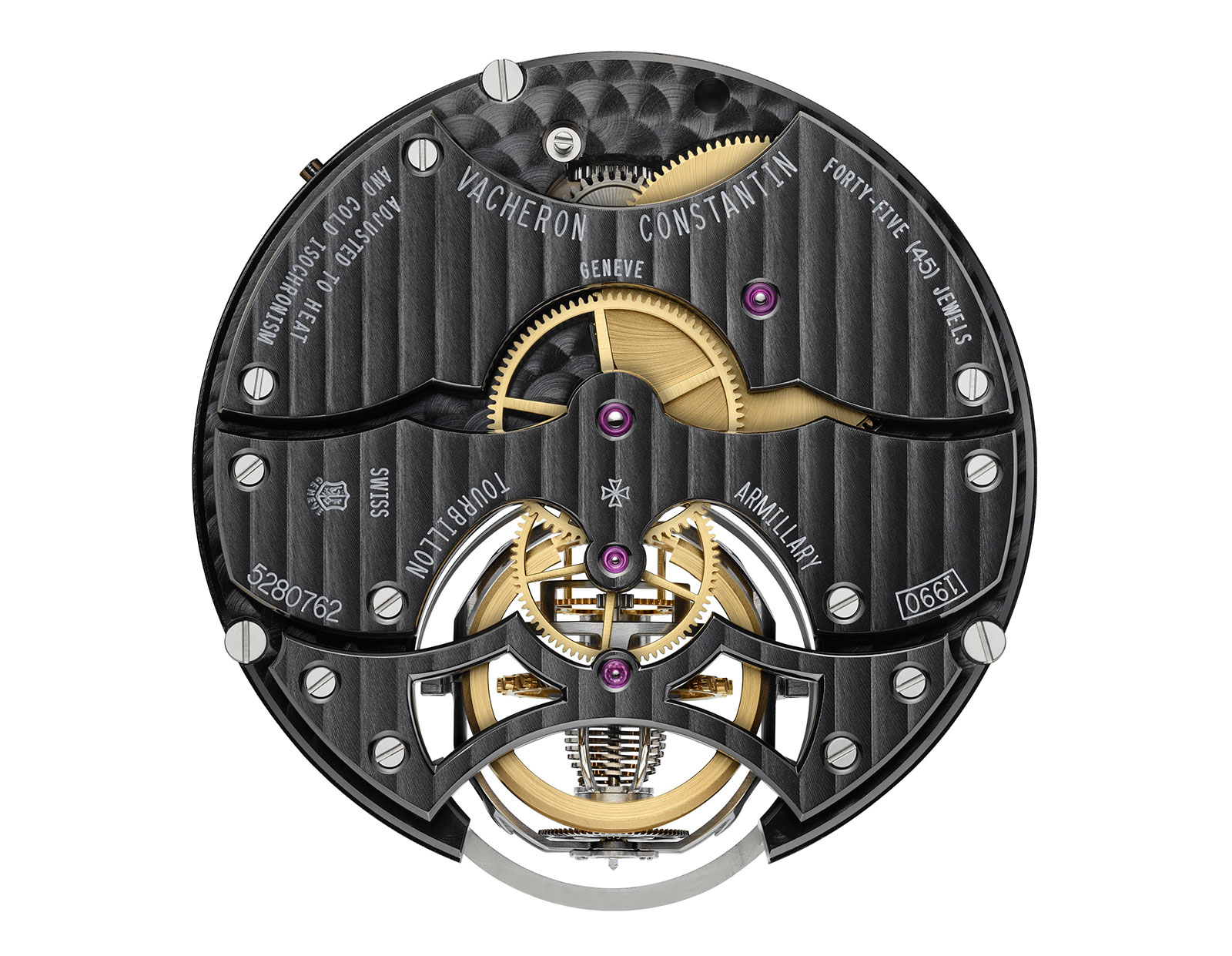 With a ballpark price of SFr500,000, the armillary tourbillon watch has actually been in existence for several years. Several prototypes containing multi-axis tourbillons were discreetly shown in late 2014, including a wristwatch with a triple axis tourbillon of the same kind as in the Reference 57260. The Maître Cabinotier retrograde armillary tourbillon is the tip of the iceberg.
Back to top.
---
You may also enjoy these.