News: Sinn Tachymeter Chronograph exclusively for retailer Manufactum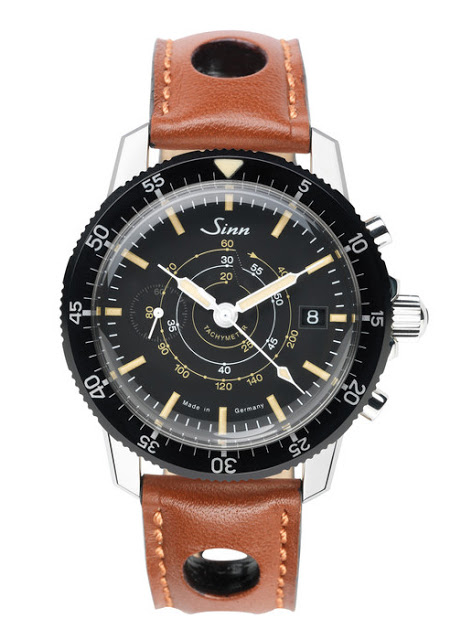 Sinn recently unveiled the Tachymeter Chronograph, created especially for German catalogue retailer Manufactum. This is an unsual looking watch, it is basically a sixty second chronograph with a tachymeter function, and nothing else. The constant seconds are at nine o'clock while the date is at three.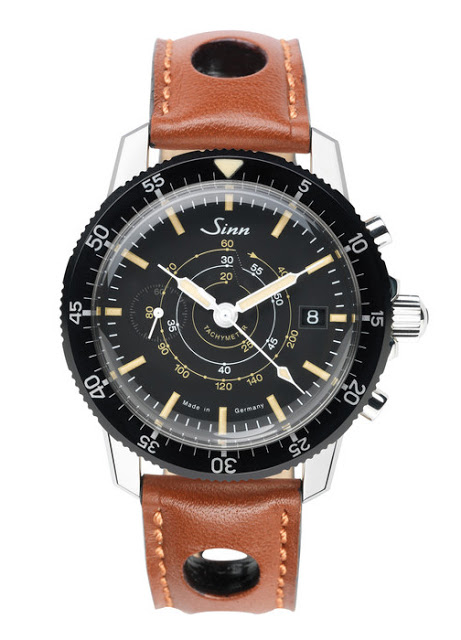 Sinn Tachymeter Chronograph for Manufactum
Overall it has a somewhat retro look, which is accentuated by the faux aged Luminova. Even though its practicality is severely limited, the styling is attractive and I have ordered one. The retail is EUR1350 (inclusive of VAT) on the Manufactum website. Sinn stuff is typically reasonably priced and well made; this is no different.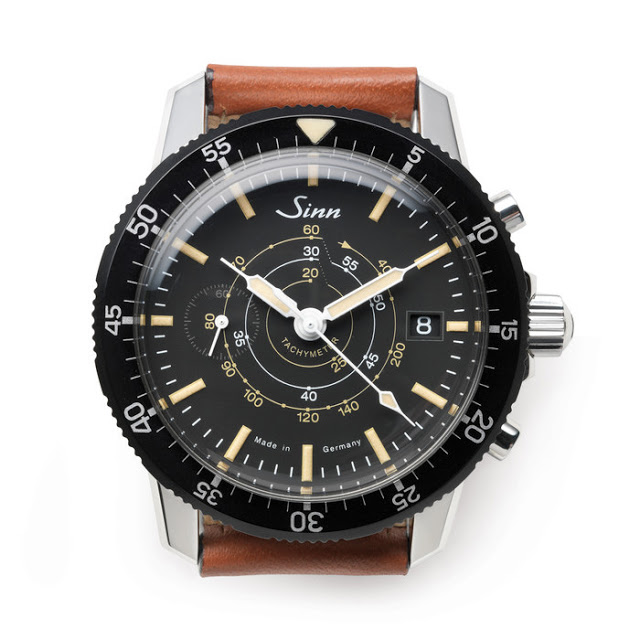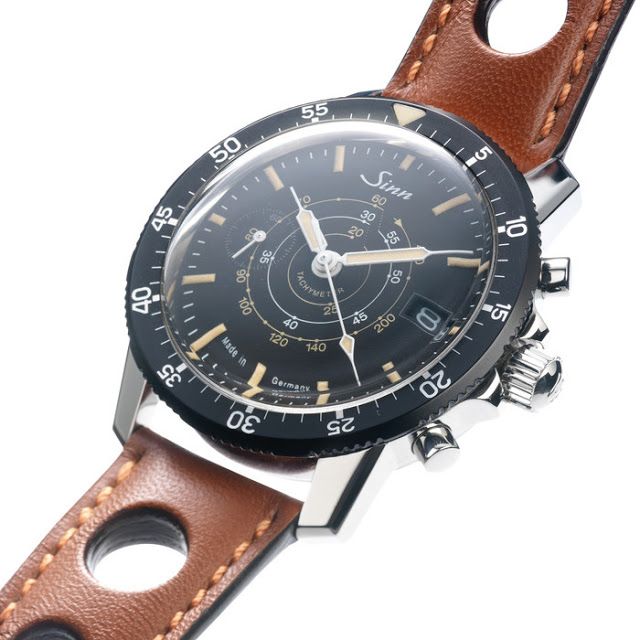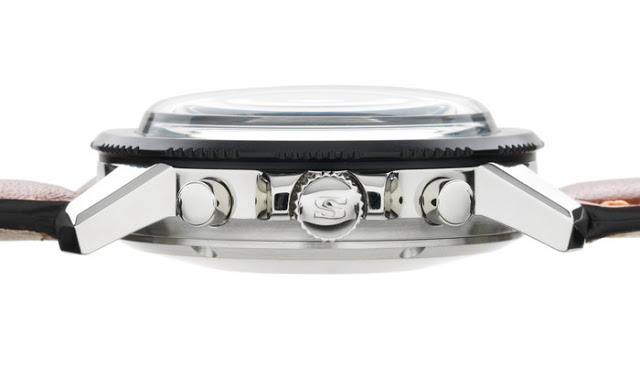 Note the domed Plexiglas crystal
I already have the earlier Sinn for Manufactum exclusive, the 155 chronograph, which is inspired by the Heuer Bundeswehr chronograph of the sixties.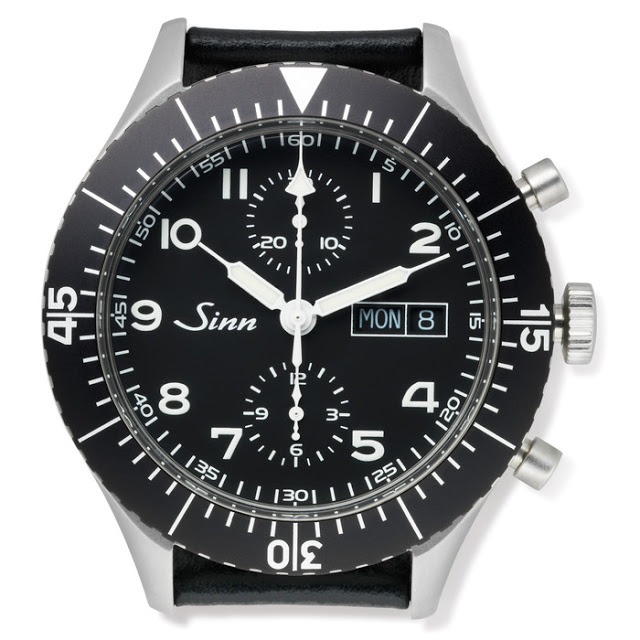 Sinn 155 for Manufactum
Manufactum products are generally traditional in style and quality; very appealing qualities. For instance, the Rimowa Manufactum edition aluminium cases have leather handles and old school combination locks (which are unfortunately not TSA certified), making look like something from a fifites PanAm flight. The whole idea is quite German, and also quite Japanese in a way.
The whole line of Manufactum goods can be seen in their cleverly written catalogues (in German only) and website (in English.
– SJX
Back to top.
---
You may also enjoy these.