Quick look review – the Bremont EP120 Spitfire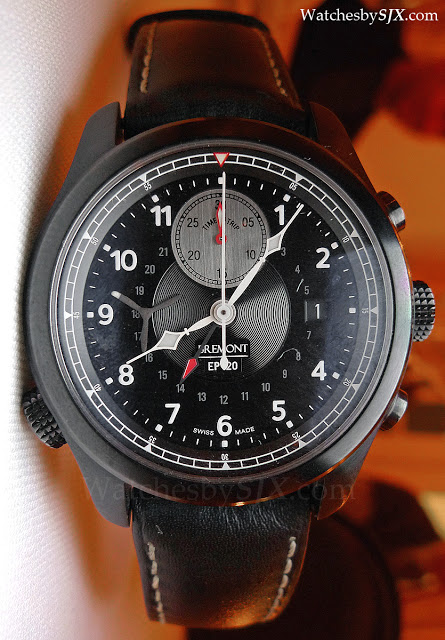 On Giles Bremont's wrist during his recent Singapore trip was the EP120 Spitfire limited edition. Bremont is probably best known for the watches it does for various airforce units like the chronograph for B-52 Stratofortress pilots, but the EP120 is undoubtedly the coolest watch it has made.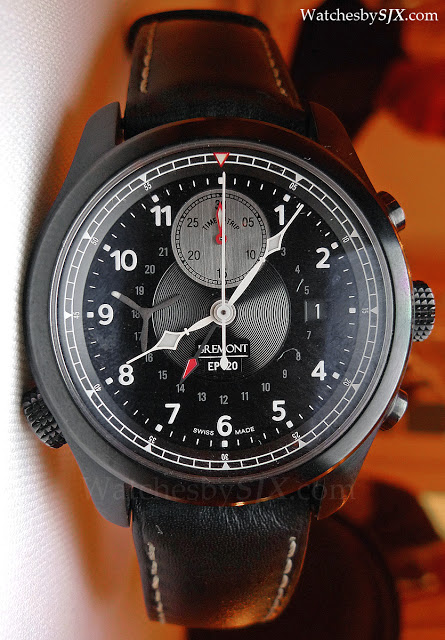 Bremont EP120

Launched in 2008 in a limited edition of 120 pieces and sold out (notably they sell for the original retail of GBP6495 or even a bit more on the secondary market), the EP120 commemorates a famed 1942 Spitfire Mk V that downed six German fighters on a single day in 1942.
Metal from the plane that was removed during was used to make the propeller rotor, which is the highlight of the watch. The rotor is sculpted and brushed so that it actually resembles in propeller. It is three dimensional, and is not just a flat, stamped piece. Using parts from the original Spitfire aircraft is mildly gimmicky I'll admit but the watch is vey cool.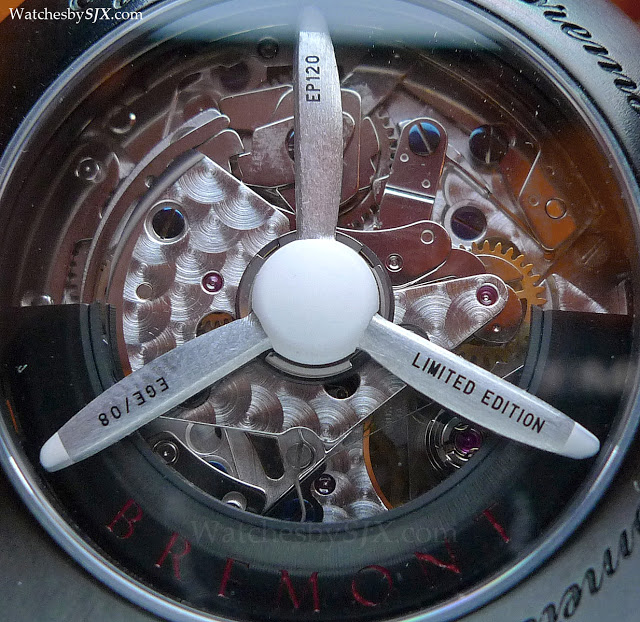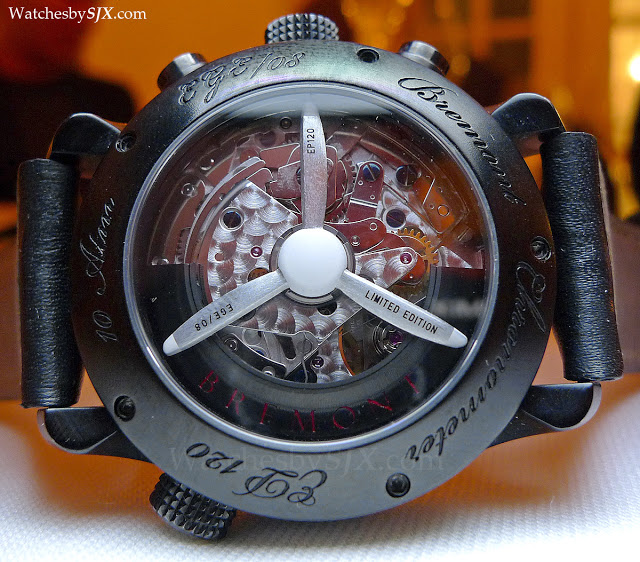 Admittedly this just a Valjoux 7750, so it's not mechanically unique. But the overall look is very appealing, and the rotor is just fantastic. At the original retail it is somewhat pricey for a 7750 chronograph, but the nerd factor of the Spitfire parts as well as the high quality case construction (DLC coated and 2000 Vickers hardened steel) makes it excusable.
– SJX
Back to top.
---
You may also enjoy these.