Blancpain creates traditional Chinese calendar wristwatch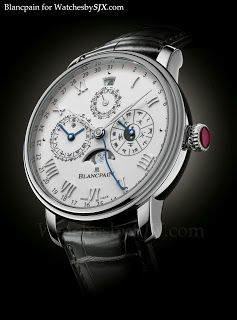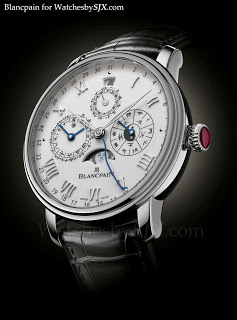 Blancpain Traditional Chinese Calendar
2012 is the year of the Dragon and numerous brands have presented dragon themed watches. Most are unimaginative, with a dragon motif engraved or enamelled somewhere on the watch. Blancpain went a step further and presented an unusual perpetual calendar wristwatch at Baselworld 2012. Instead of the typical Gregorian calendar, this displays the traditional Chinese calendar. That's not too surprising given China is Blancpain's most important market by a substantial margin. The Chinese calendar is a lunisolar calendar. Some of the basic rules include the first day of each month starting on the dark moon. Each year has 12 months, but because the year is shorter than a solar year, a 13th month is added every second or third year. For an in-depth explanation, Wikipedia is a good place to go. All of that is displayed on the dial, as the Blancpain press release explains:
"The counter at 12 o'clock indicates the double-hour numerals and symbols (24-hour cycle); while the one at 3 o'clock shows the elements and the celestial stems (10-year cycle). The month of the Chinese calendar (12-month cycle), its date (30-day cycle) and the leap month indicator appear at 9 o'clock, while a 12 o'clock aperture reveals the zodiac sign of the year in progress (12-year cycle); and the moon phases are displayed at 6 o'clock."
The Chinese calendar display is not too practical, so the Gregorian calendar date is displayed on blued steel serpentine hand in the centre.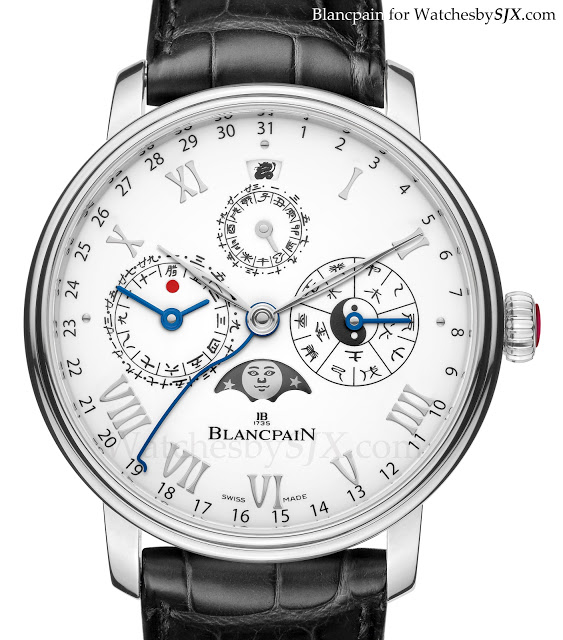 This is not the first perpetual designed for a specific demographic. Gerald Genta once made an Islamic perpetual calendar. While this Blancpain novel and probably slightly more complex to execute than the conventional perpetual calendar, I wonder if a watch that so blatantly panders to the biggest watch market will actually appeal. The concept leaves me sceptical. The case is 45 mm and features Blancpain's patented under-lug correctors for the calendar, leaving the case band free of pushers. Inside is the in-house calibre 3638 with seven day power reserve.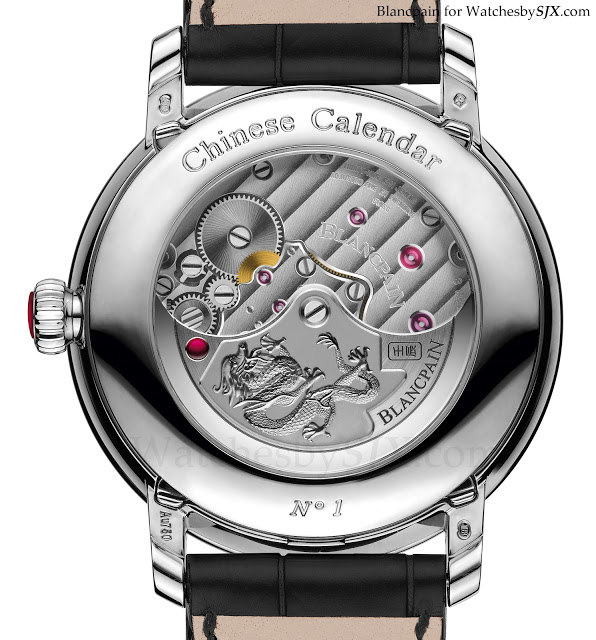 Platinum limited edition with dragon rotor; note the under-lug correctors
The dial is grand feu enamel, which explains the thickness of the dial visible through the windows for the calendar.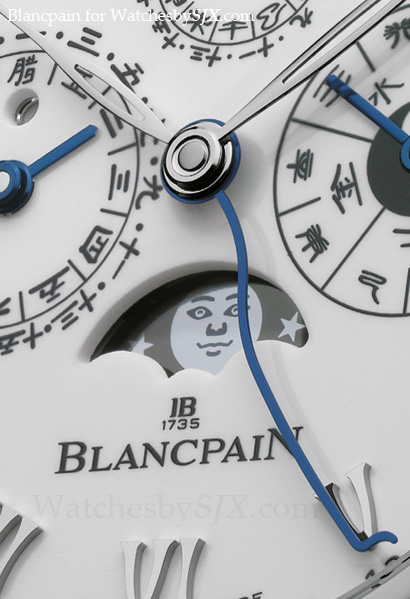 Grand feu enamel dial
The platinum version shown above is limited to 20 pieces, with a ruby set into the crown and a dragon engraved on the rotor. The rose gold model below is regular production.
– SJX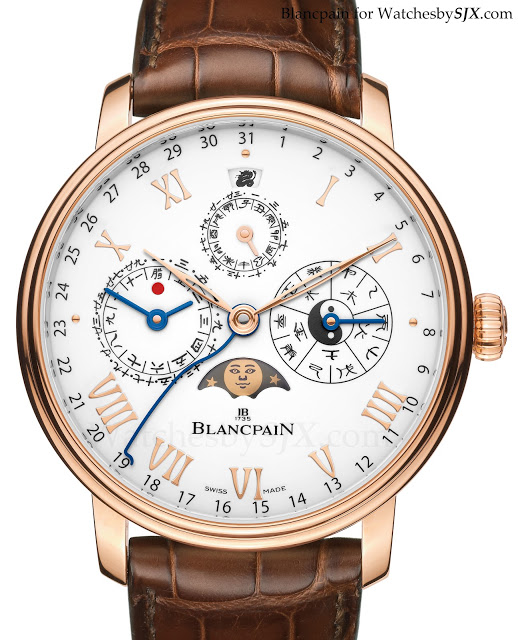 Blancpain Traditional Chinese Calendar in rose gold
Back to top.
---
You may also enjoy these.