Marco Lang Open Sources His Movement and Constructions
Revealing secrets for the greater good.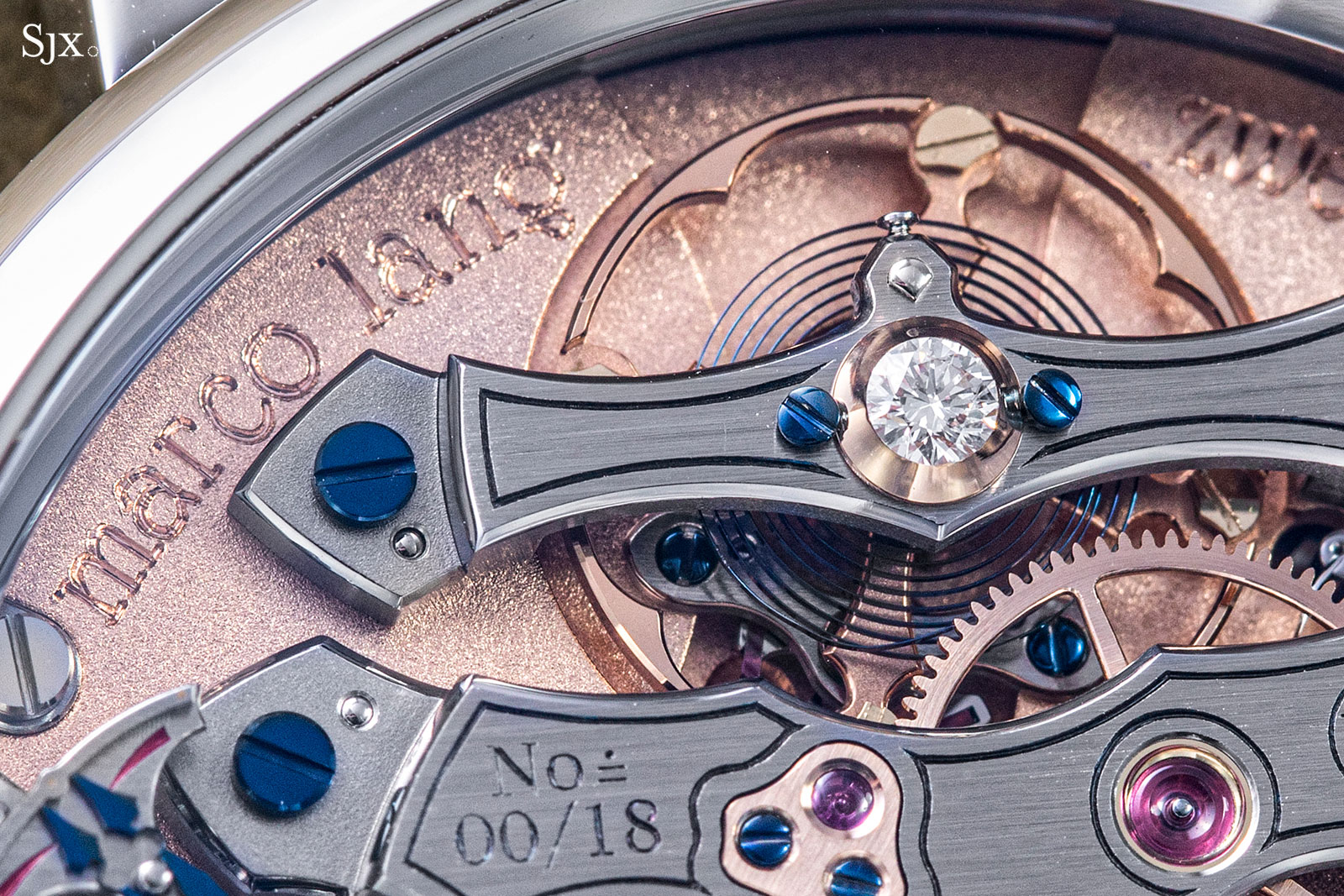 As a gifted and passionate watchmaker, Marco Lang is committed to preserving his legacy for future generations. This extraordinary commitment involves providing unrestricted access to all the construction data related to every component of his Zweigesicht-1 timepiece on his website. This open-source initiative aims to assist future watchmakers in servicing Marco's watches for generations to come.
The beginning of independence
When a watchmaker, especially an independent one, makes the commitment to ensure that his creations will remain fully functional and cherished by generations to come, it truly demonstrates the depth of his devotion and altruism toward both his present and future clientele.
Marco Lang embarked on his journey as an independent watchmaker when he founded his modest workshop in Dresden in 2003, in collaboration with Mirko Heyne and Lothar Zieger, which eventually became known as Lang & Heyne. In 2019, he once again chose the path of an independent watchmaker, this time working entirely on his own. He found a delicate balance between idealism and art, a topic he delves into in this article he penned for us during the year he decided to embark on this new chapter.
The subsequent year marked the introduction of his inaugural creation under the "Marco Lang" signature, the double-faced Zweigesicht-1, housing the remarkable calibre ml-01.
With all 18 pieces of the Zweigesicht-1 swiftly finding new owners, Marco Lang is currently diligently working on the eleventh piece, with the aim of completing the entire edition by 2025. By that time, he hopes to have unveiled an entirely new and complicated creation as well as a variation of the Zweigesicht.
Transparency and openness
Marco Lang's aspiration to make the plans for the Zweigesicht accessible to everyone has been realised through the publication of this data on his website. Furthermore, he plans to share this data through various portals, ensuring that it will endure even beyond the lifespan of his own website. Additionally, Marco Lang is considering the possibility of releasing the technical drawings pertaining to the most significant components of the ml-01 calibre, along with instructions on crafting essential and specialised tools.
The open-source information already accessible on Marco Lang's website is founded on editable STP files, compatible with CAD software such as Inventor or Siemens Solidworks, which Marco uses in his daily work. The entire watch is also available in non-editable STL files, making it easily adaptable for use with rendering engines, including the widely available open-source software, Blender.
For more, visit Marcolangwatches.com
---
Back to top.
---
You may also enjoy these.