Editorial: Marco Lang on Being a (Newly) Independent Watchmaker
Idealism and art.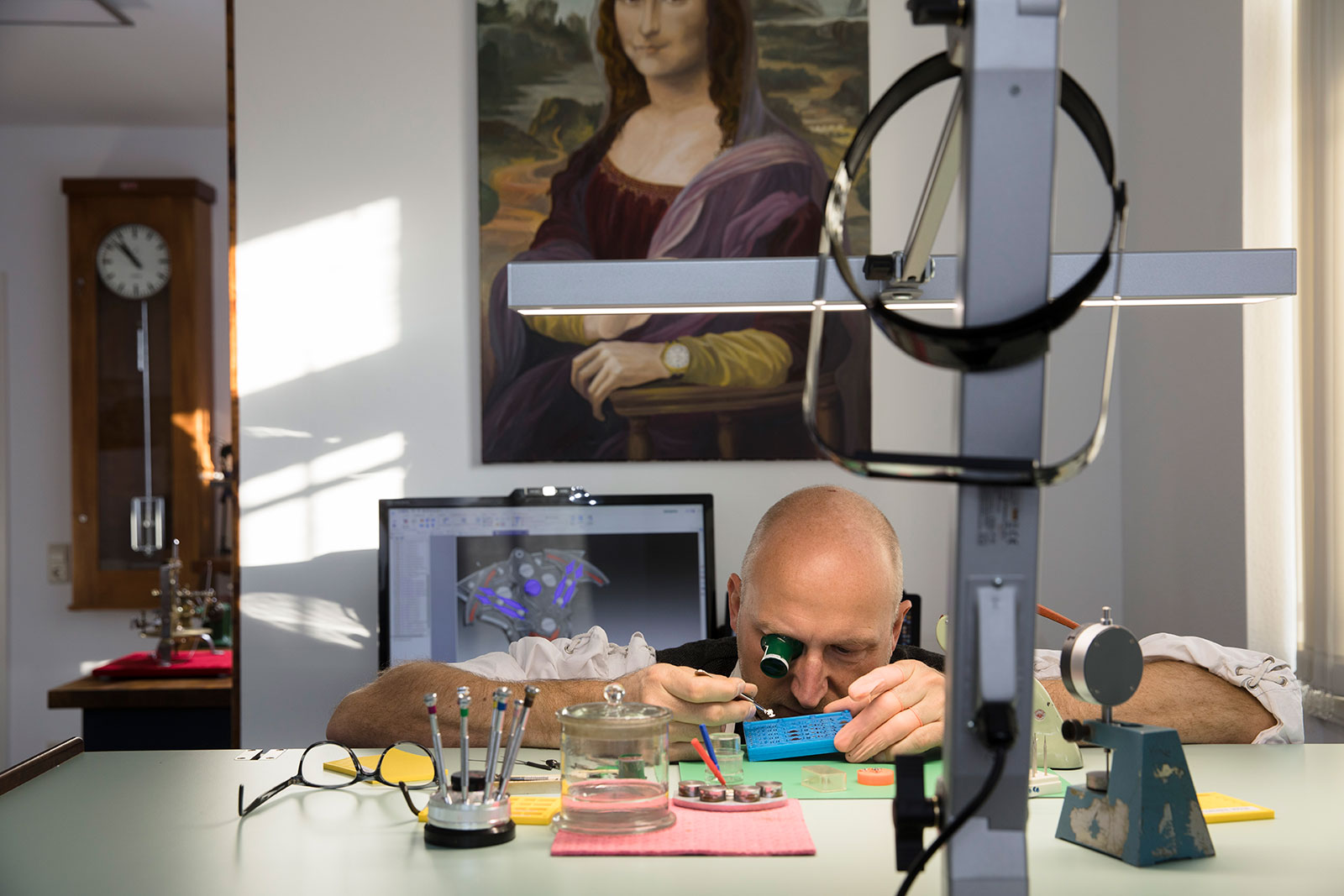 The label "independent watchmaking" does not come from watchmakers themselves. Rather, it is an attempt by collectors, and also journalists, to distinguish smaller watch manufacturers from larger luxury companies.
The phrase usually refers to brands or makers that share certain qualities: being niche as opposed to mainstream; having highly creative products made in small quantities; often founded by watchmakers with high horological competence, who are also rather non-commercial, while possessing the idealistic philosophy of an artist.
From this, the important question arises for the watch collector – are resulting timepieces fundamentally more valuable, particularly when compared to watches from big brands that are produced by the thousands and boosted by heavy marketing?
That can only be answered by the collector. The watchmaker, on the other hand, has to balance the pros and cons of being an independent.
Going independent
Starting up an independent watch brand is quite different from building a more conventional watch company. A watchmaker probably starts with a good idea and from that, builds a very unusual watch. He would like the world to know about his idea, so scrapes together all his savings – maybe even he savings of friends and family – and then exhibits his creation at a fair.
The more business-minded watchmakers might think of market studies or analyse the competition. But sometimes a watch might be built on a whole new concept, one that is much more exciting than a traditional, mainstream timepiece – so there is no comparison. But when something is so avant-garde, the risk in failing to build a successful brand is much higher.
Fortunately, there are many interesting concepts from independent that have found commercial success. After success is found, however, it is up to the founder to remain true to his philosophy.
Creatively, an independent is free to do as he pleases. He is an idealist, so convinced of his idea that he definitely wants to execute it.
A product engineer in a larger company has to convince many people in different departments, from sales to manufacturing, that something is worth pursuing. I have also experienced that myself.
In order to get it done, sometimes the product is a compromise, making it only half as much fun. In contrast, the idealist takes the liberty of being a bit unreasonable.
The business of watchmaking
But that is the nature of things: when a watchmaker sits at the bench and realises his ideas, he has less time to communicate, both with customers and media. This is always a balancing act and a challenge. The financially successful independents have mastered this, but they usually have able watchmakers in the workshop to keep things going while they are doing publicity or marketing.
But while I can say independent watchmakers are more creative and more adventurous in our ideas, I can't claim that we are better watchmakers. The decision to strike out on your own by starting your own company does not have anything to do with the quality of one's work.
I have met many great watchmakers who work for established brands and are extremely good at their respective specialties. They are satisfied with what they are doing and would not take the risk of setting up shop on their own.
Also, I have great respect for the watchmakers who are busy with after-sales service and restoration. They tend to have very diverse skills and interests, while gaining the opportunity to see a wide variety of complications and movements.
Doing the math
Financially, being an independent watchmaker is the opposite of fun. Of course, it is not at all bad to be independent of investors, at least initially.
But usually a watchmaker's own money is just enough for a prototype, and many times it is necessary to develop movements and communicate his brand philosophy, which requires investment.
When I founded Lang & Heyne with Mirko Heyne and Lothar Zieger, we each contributed €40,000. It was all gone after a year, on the very day we drove home from our first exhibition. The following weeks were very difficult weeks.
Fortunately, collectors and dealers made generous down payments on their orders, so my dream managed to come true.
Evolving into a brand
But when does one stop being an independent? That is a more difficult question.
Is it when an investor sets the tone and determines the direction of the company? If that is the case, then I stopped being an independent artist in 2013.
Or is it only when the company reaches a certain size? A few decades ago, Franck Muller was still sitting at a workbench in the AHCI booth at the Basel fair. Today, the Franck Muller brand would probably not be considered as an independent watchmaker.
As for myself, I can only say that I tried, together with my investor, to develop my artistic concepts in an economical and viable manner. Although we both wanted the best for Lang & Heyne, there were eventually disagreements, so I bore the consequences and left the brand.
Now I have to ask myself, am I an independent watchmaker?
In recent years, I had to struggle a bit with that idea at Lang & Heyne. We tried to optimise the manufacturing processes. as if we were producing the quantities of an industrial company. At some point, watchmakers became administrators; I was more concerned with spreadsheets than watchmaking. That had little to do with the emotion of independent watchmaking.
The time frame from an idea to the finished watch became longer and more complicated, so I needed liberation, and a return to my roots as a watchmaker.
Now I'm free in my thoughts, and I can concentrate on construction and practical work. The work is fun and new ideas are percolating in my head.
If I can produce eight to ten watches a year, even with a small team in the future – that is enough. After all, it is important for the customer that the one watch he buys has the highest qualitative and emotional value.
The current president of the Académie Horlogère des Créateurs Indépendants (AHCI), the author was the cofounder of German independent watchmaker Lang & Heyne, and led the company until mid 2019. He recently started a new brand – Marco Lang – which you can follow on Instagram.
---
Back to top.
---
You may also enjoy these.