Obituary: Kiu Tai Yu, Chinese Independent Watchmaker
Inventor of the Mystery Tourbillon.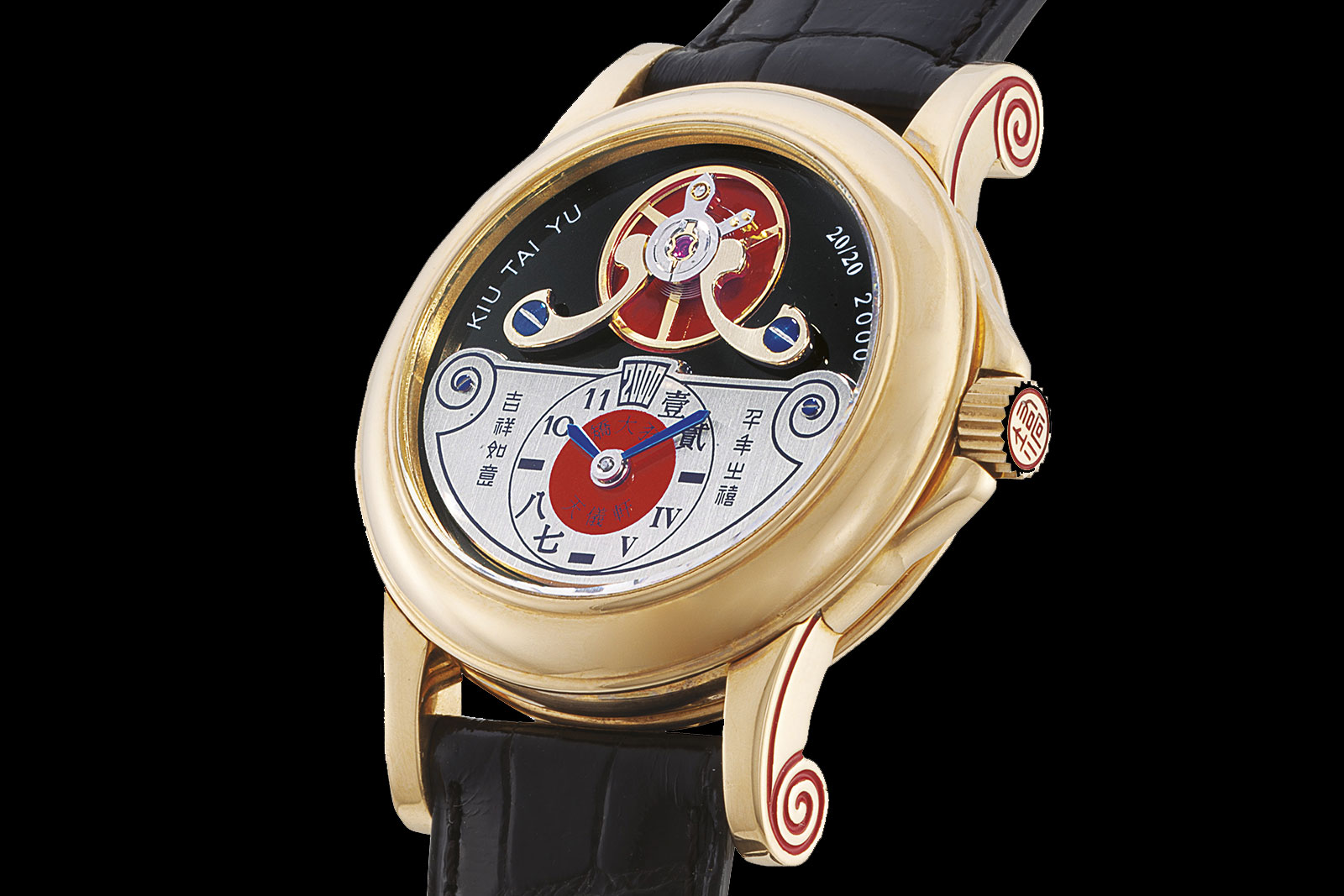 Born in China but having worked in Hong Kong for decades, Kiu Tai Yu was long reputed to have been the first watchmaker to produce a tourbillon wristwatch in Asia, having premiered his own in 1990. Before that, only watchmakers in the West had ever produced a tourbillon, a device that was then still regarded as the pinnacle of artisanal watchmaking.
A year after unveiling his tourbillon, Kiu became the first Asian member of the Académie Horlogère des Créateurs Indépendants (AHCI), the association of independent watchmakers that had been established by Svend Andersen and Vincent Calabrese just a few years before. The news of Kiu's death was first announced by Mr Calabrese on Facebook.
But it was in 1993 that Kiu debuted his most memorable invention, the Mystery Tourbillon. Equipped with an oscillating balance wheel making one revolution a minute, but seemingly with neither a cage nor bridge. The secret lay in a clear sapphire plate that functioned as the upper bridge, while the cage of the tourbillon was reduced to a fish-shaped platform underneath the balance wheel, a construction that has since been adopted in various forms by brands like Montblanc and Zenith.
Not content with a mere Mystery Tourbillon, Kiu subsequently installed the invention in a rectangular form movement, and later even added a jumping hour time display. It's worth pointing out that every one of Kiu's tourbillon wristwatches was unique, and he produced only about two dozen (both Mystery and conventional) over his career.
A childhood ambition fulfilled
Kiu was born in 1946 in Suzhou, a city about 90 minutes by car from Shanghai that was historically renowned for its lakes, canals, gardens, and pagodas, but heavily damaged by the war. Having developed an interest in timepieces as a boy, Kiu taught himself watchmaking and was soon fixing watches for friends. Legend has it he built his first wristwatch when he was still in his early twenties.
Not long after, in 1980, Kiu moved to Hong Kong with his family, setting up shop as a watch repairer and dealer in antique pocket watches and clocks. Naming his store Kew & Cie., he soon became a leading specialist in pocket watches, which was the foremost collecting category in horology at the time.
According to veteran watch journalist Alan Downing (who's also a contributor to SJX Watches), amongst Kiu's clients was Michael Sandberg, then chairman of HSBC and one of the world's most important collectors of pocket watches and clocks, particularly those made for the Chinese market.
Kiu himself amassed a substantial collection of Chinese market pocket watches and in 1992 published Time in Pocket, a book cataloguing 89 timepieces he owned.
"A talented artist"
By all accounts, Kiu was a fascinating man with a deep and almost instinctive understanding of watchmaking. Operating from a tiny shop in World-Wide House, an office building in Hong Kong's Central business district, Kiu operated his business with the aura of an expert who only occasionally wanted to sell one of his own watches.
In a 2006 profile, Hong Kong newspaper South China Morning Post (SCMP) described him as possessing the "pride and temperament of a talented artist waiting to be discovered" for whom "commercial success does not appear to be very important".
But Kiu produced his watches in small quantities; even his time-only automatic watches were limited to 20 pieces in each metal. Although his watches were characterised by designs that were extremely, perhaps even excessively, Chinese in style, Kiu's work was entirely original and sought after, particularly by collectors desiring an example of Chinese horology.
After suffering a stroke in 2007, his unusual brand of watchmaking was put on hold, and the shop was shut not long after. Kiu's daughter, Peony, has taken on her father's mantle, albeit in a different part of the industry, having once been the head of Antiquorum Auctioneers in Hong Kong, followed by a stint at Glashütte Original.
"'I have my place in history, and that's the most important achievement", declared Kiu in the 2006 SCMP profile, and he was probably right.
Topmost image – Christie's 
---
Back to top.
---
You may also enjoy these.