Hands-On With The Kari Voutilainen Vingt-8 Chronometer, Featuring His First In-House Movement (with live photos and price)
Presented earlier this year as the sucessor to the successful Observatoire, the Vingt-8 is equipped with Voutilainen's first in-house calibre featuring a enormous, adjusable mass balance and dual escape wheels.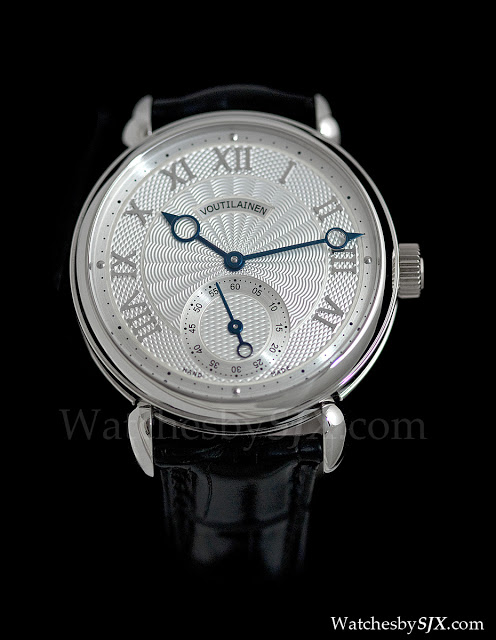 Now that the run of the Peseux 260 based Observatoire was completed, Kari Voutilainen has unveiled his first in-house, series production movement, the cal. 28. The first wristwatch containing this movement is the Vingt-8 (vingt is 20 in French).
Thought styled much like the Observatoire, the Vingt-8 is different in several ways. For one, the Vingt-8 measures 39 mm in diameter, 2 mm more than the Observatoire, though the Vingt-8 retains the teardrop lugs which have become Voutilainen's signature.
As is standard for Voutilainen, the Vingt-8 has a guilloche dial, heavily decorated with three different patterns. This is somewhat overwhelming for such a simple timepiece. The hands are the hand-made, oversized Breguet style hands which are the Voutilainen trademark.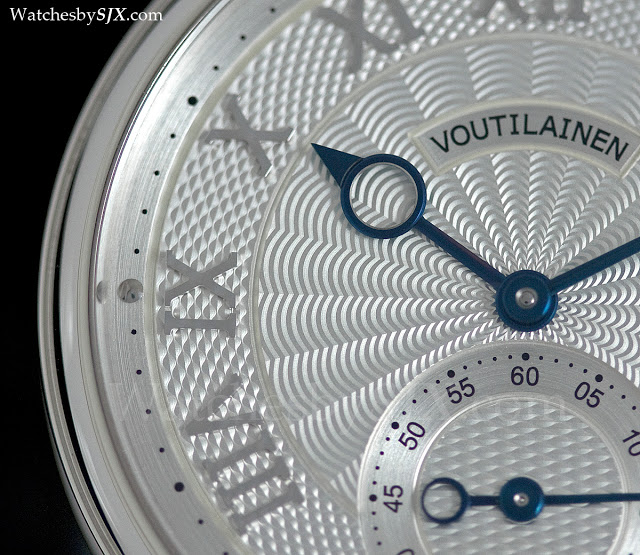 The movement is naturally beautifully finished. All the wheels are plated in rose gold while the bridges are German silver, providing a rich palette of colours in the movement.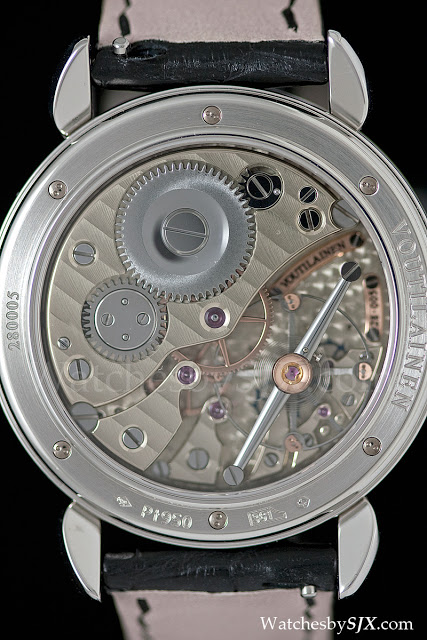 With free-sprung balance held by a straight bridge similar to that for tourbillons, the Vingt-8 movement has been designed to show off the escapement, with an emphasis on the large, 13.6 mm balance wheel.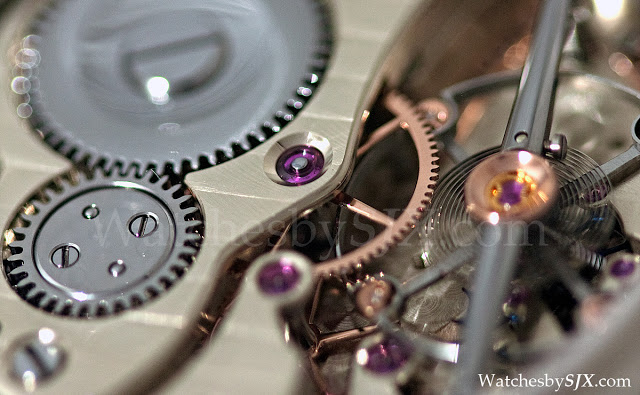 While the movement beautifully made and interesting, the design appears unbalanced. There is an extreme emphasis on the balance, with the slim balance bridge seemingly lost between the plates and the large balance wheel.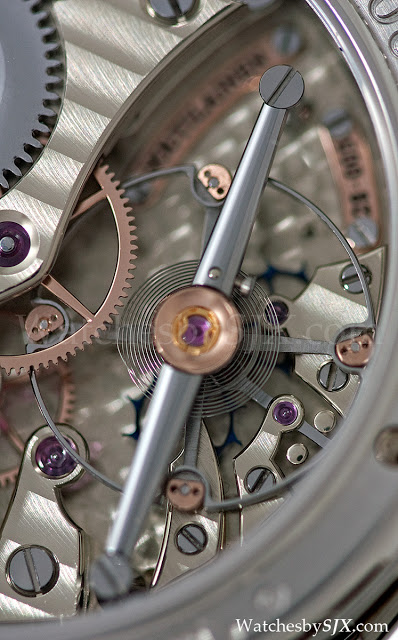 Balance spring has a Breguet overcoil and Grossmann inner curve, also note the rose gold adjustable weights on the balance wheel
The watch design shows its lineage from the Observatoire, though the Vingt-8 has a much more elaborate guilloche dial. Pictured here is a unique piece in platinum made for L'Atelier by The Hour Glass, a store in Singapore, which has a somewhat simpler dial than other versions made by Kari. The Vingt-8 retails for 72,000 Swiss francs in gold and 81,000 Swiss francs in platinum. – SJX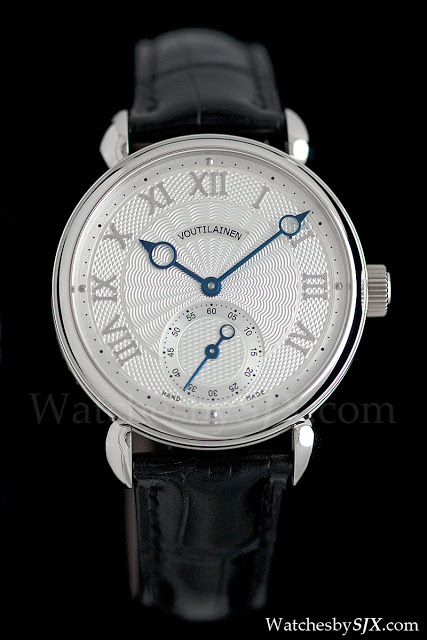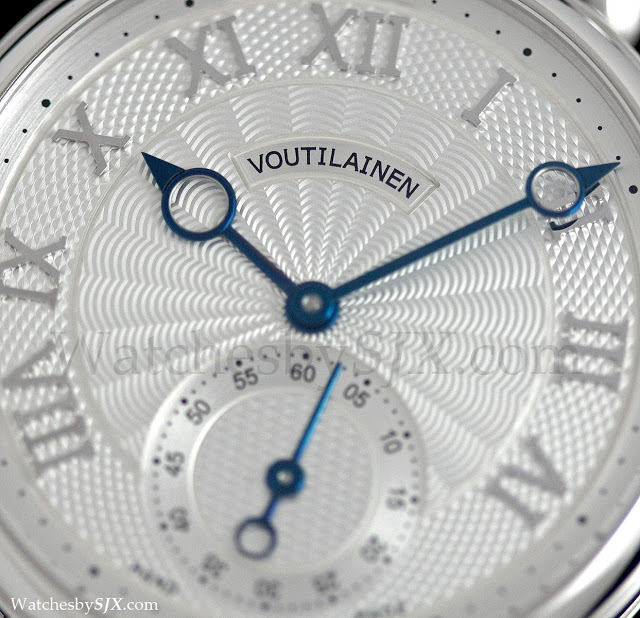 Hand turned guilloche dial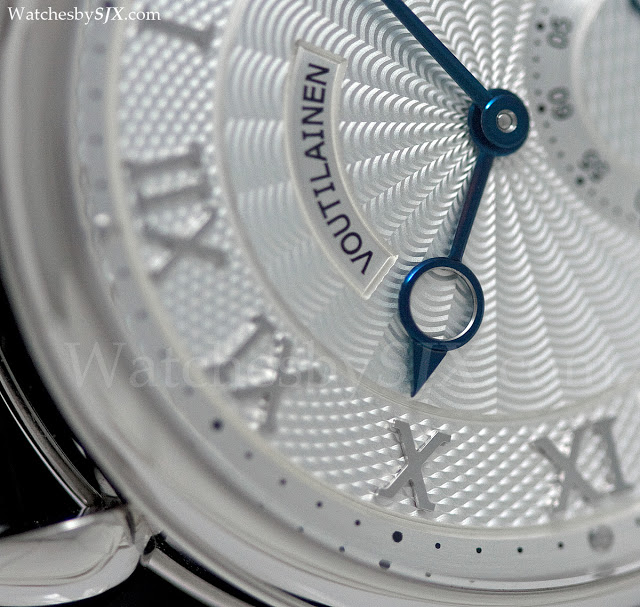 Gold applied numerals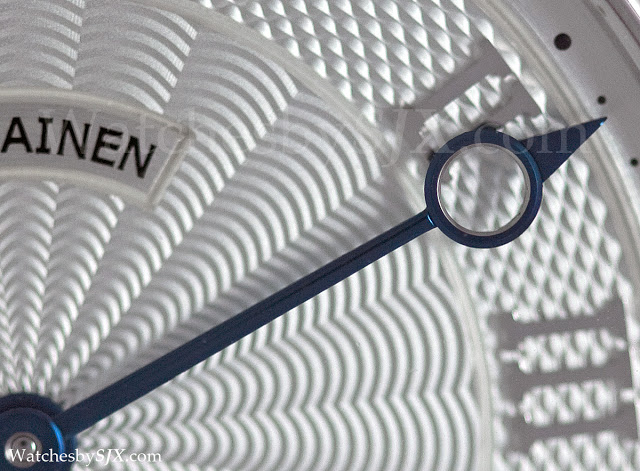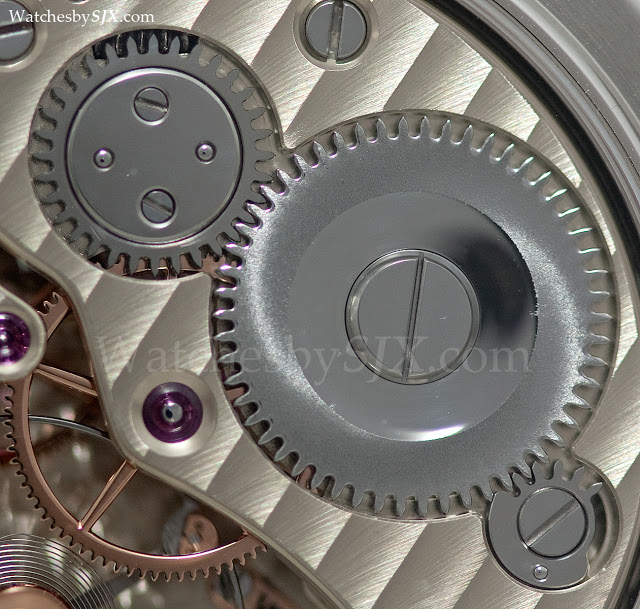 Polished teeth on the ratchet wheel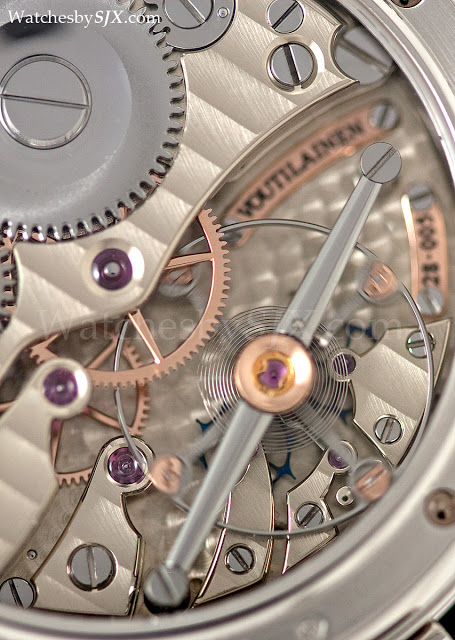 The blued steel dual escape wheels visible below the balance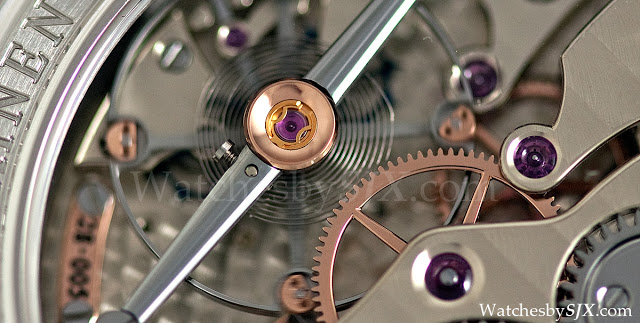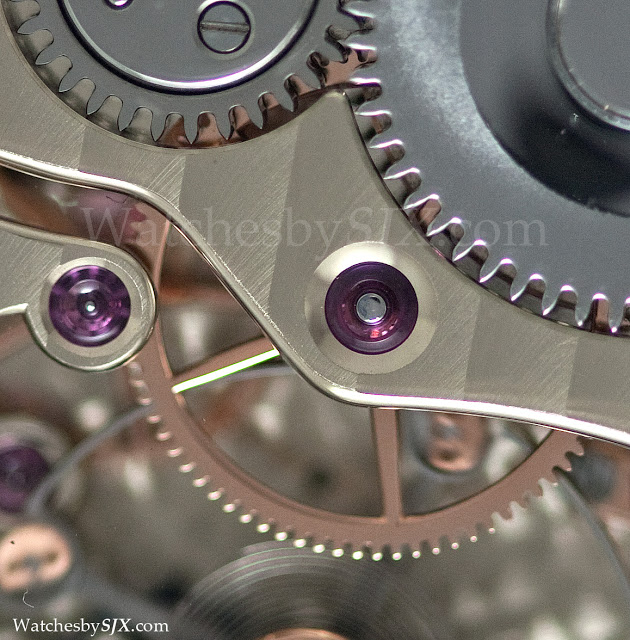 Anglage
More anglage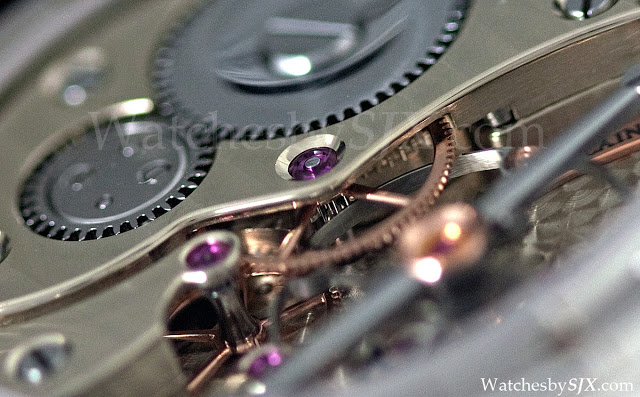 Back to top.
---
You may also enjoy these.