Hands-On with the Voutilainen 28E in Enamel
The Vingt-8 in blue enamel and guilloche.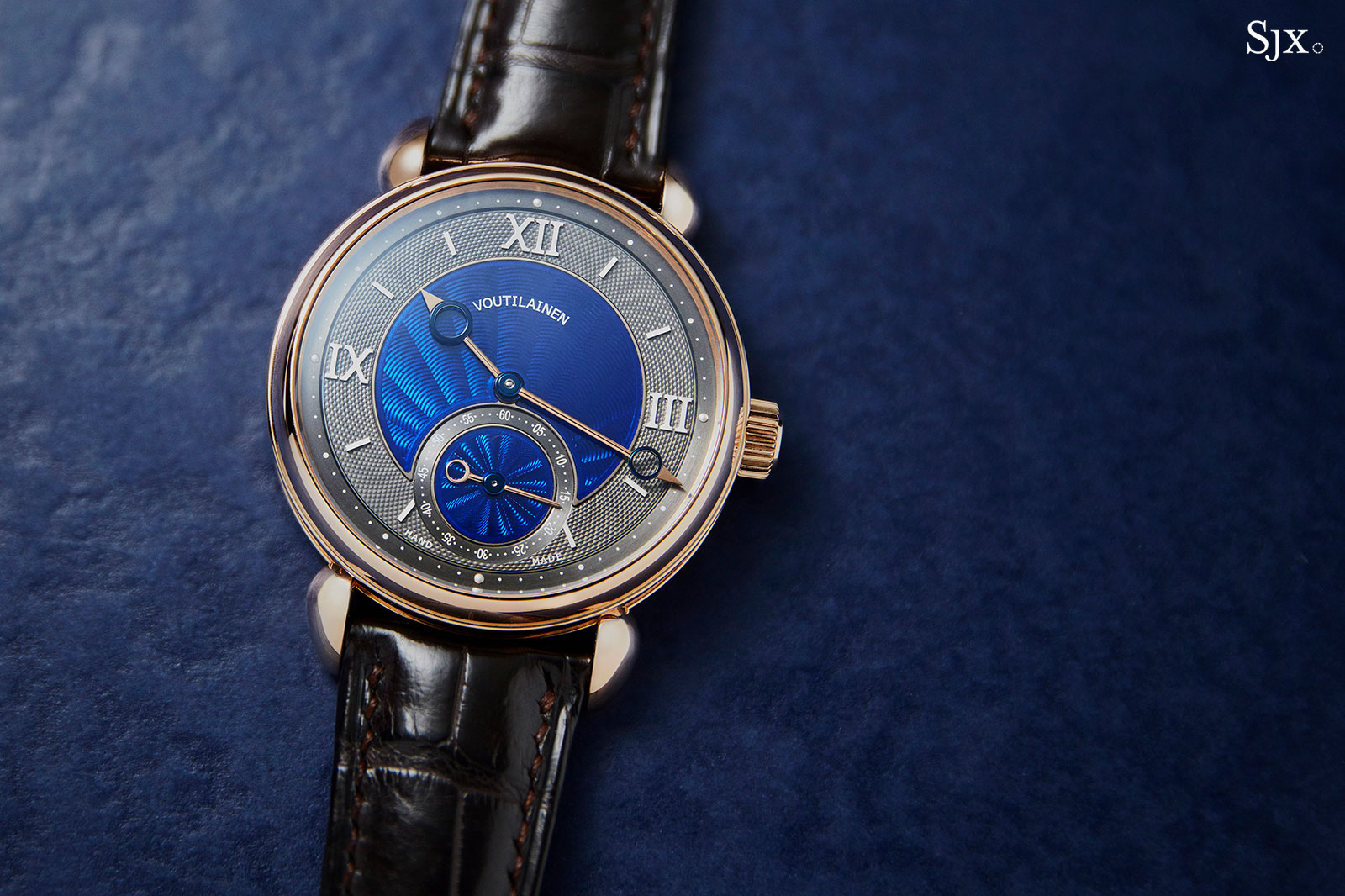 The Voutilainen Vingt-8 is available in an endless variety of dial styles, perhaps too many, almost anything a client desires can be done. Inevitably some dials work better than others, but the 28E happens to be particularly attractive.
And it is also unusual, being a combination of guilloche and enamel, something Voutilainen has mostly, but not exclusively, used for one-off watches made for special events, as he did for a Singapore charity in 2016. Earlier this year, however, Voutilainen unveiled another 28E that has a full, grand feu enamel dial.
The dial is beautifully crafted, with a barleycorn guilloche chapter ring in silver for the hours, and the dial centre and sub-seconds being separate pieces made of solid gold and covered in flinque enamel – translucent, vitreous enamel over a guilloche base. Most Voutilainen dials, in contrast, are entirely silver and engine-turned.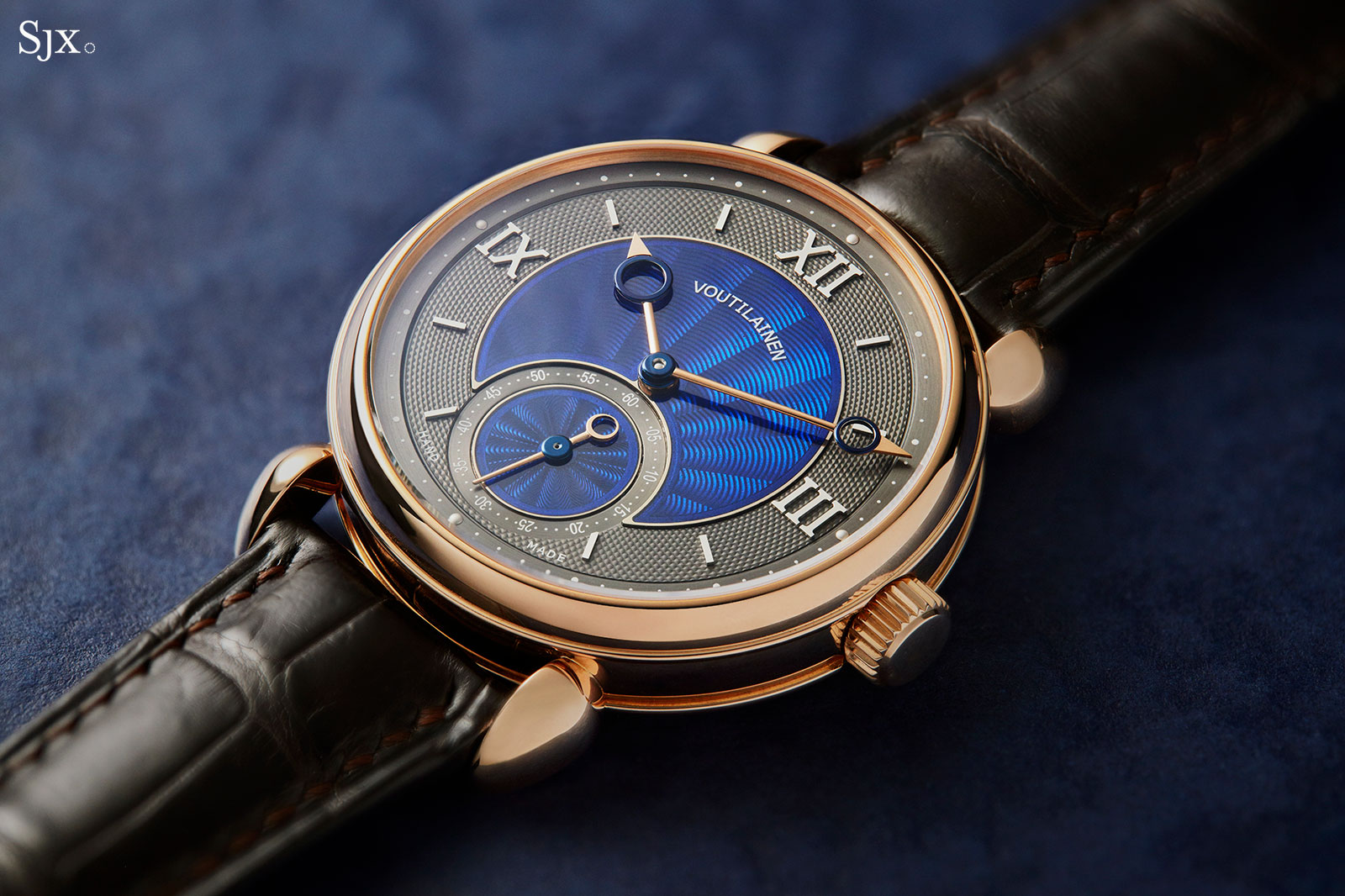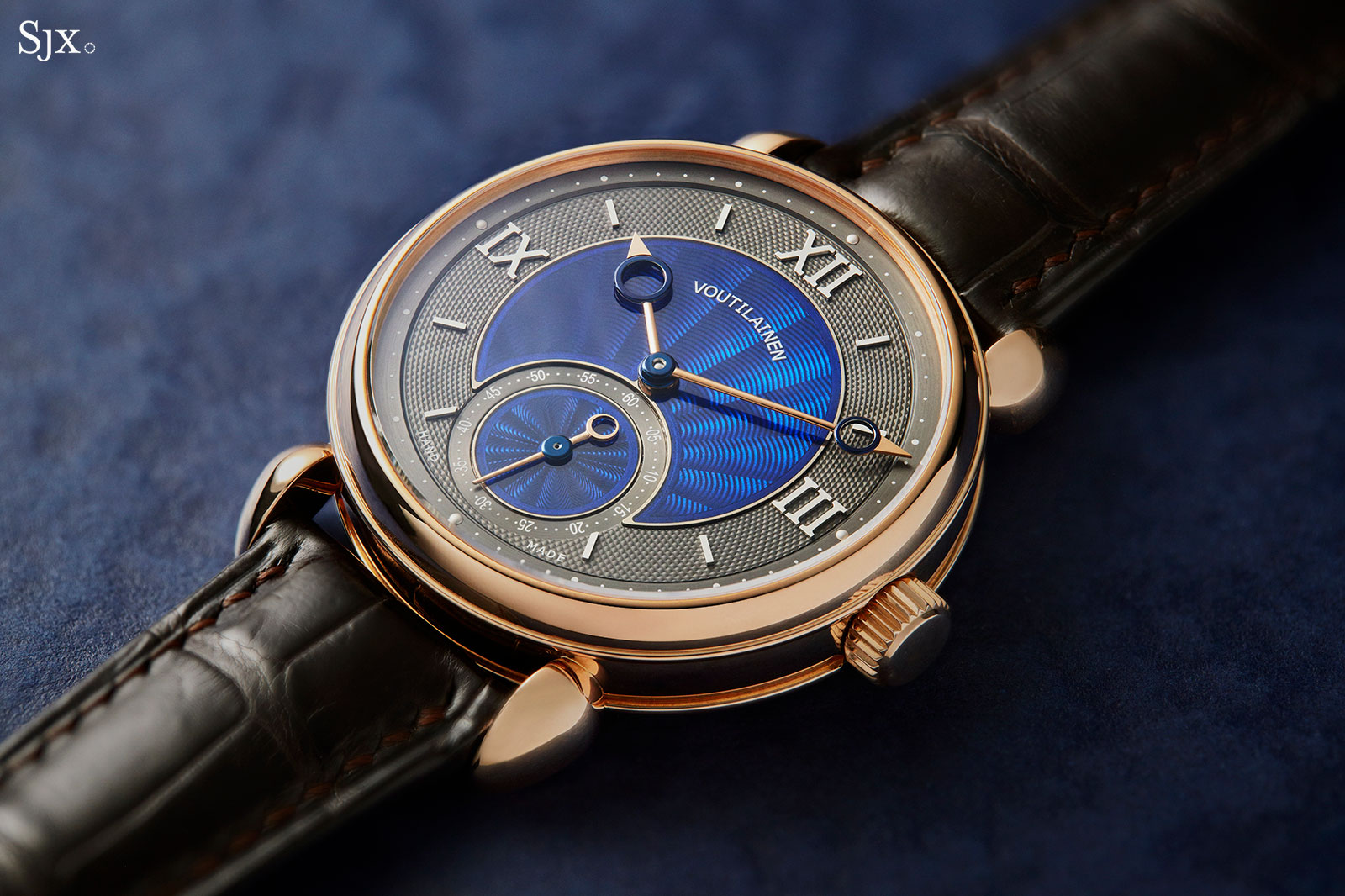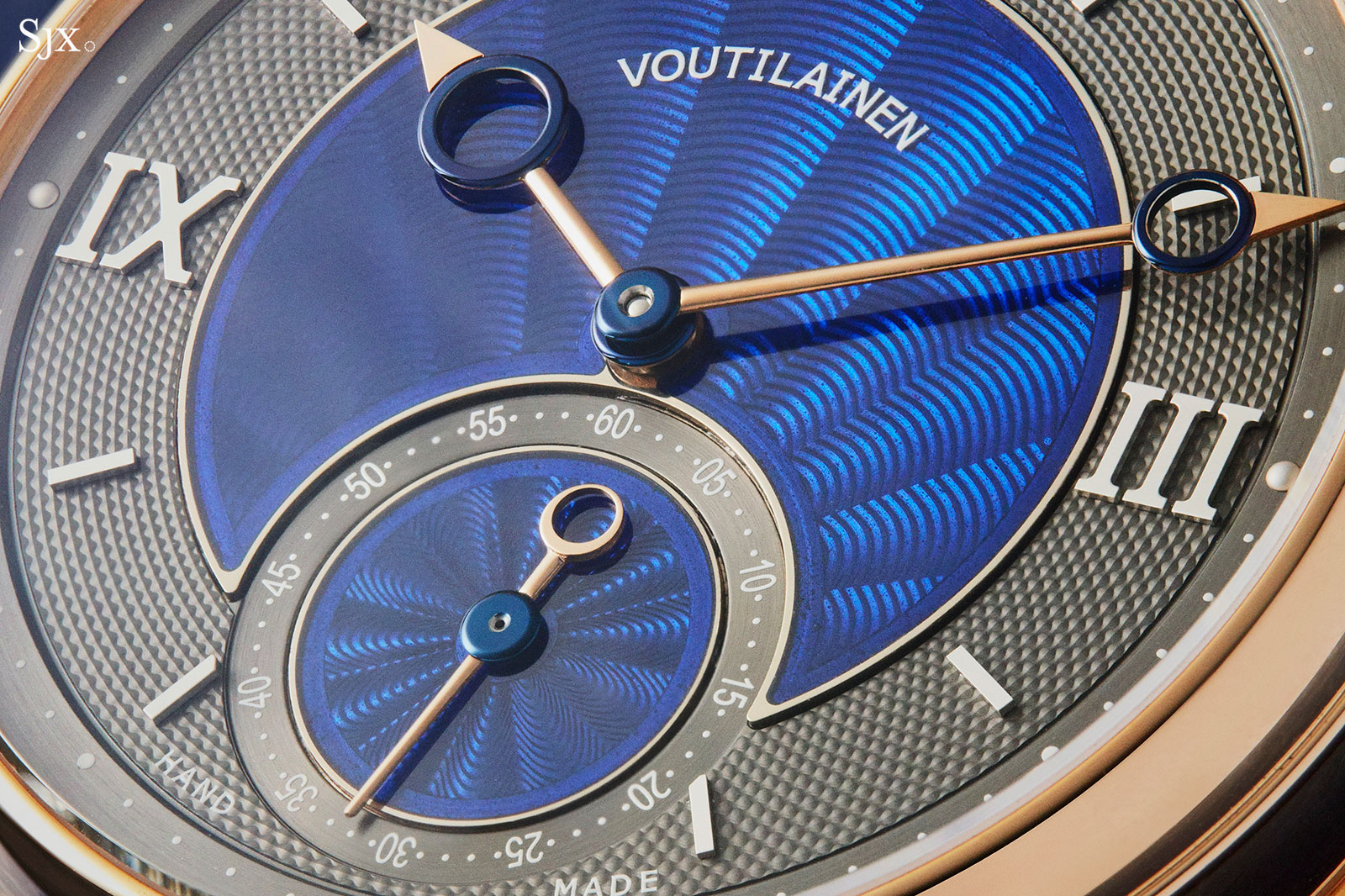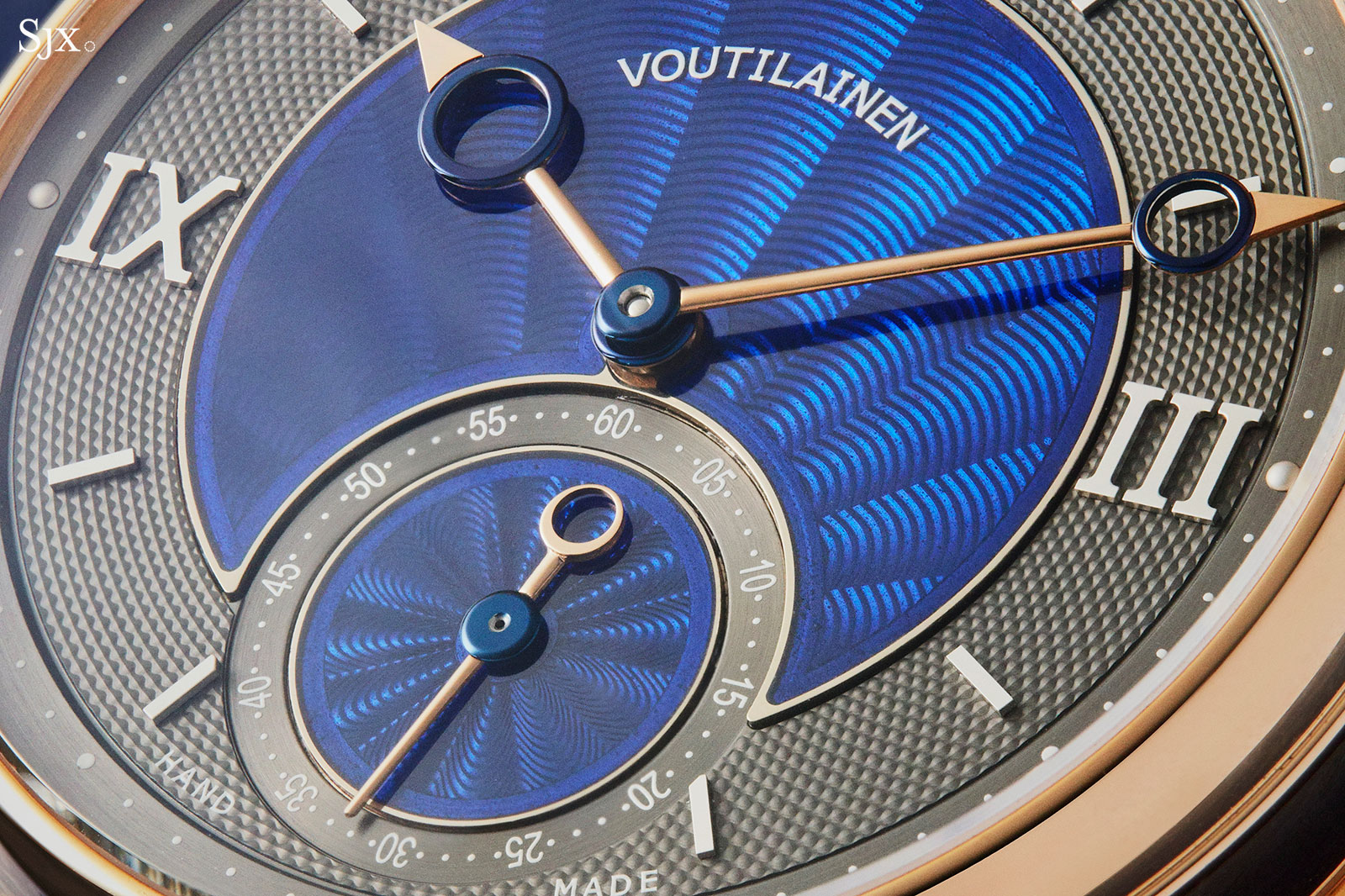 "The gold plate is engine turned and then there is transparent enamel added on. It is done gold base, as it is not possible to do translucent grand feu enamel on silver," says Kari Voutilainen, "and it has to be a special gold alloy to remain clean in heat."
While the dial is engine-turned by Voutilainen – the company owns dial maker Comblémine – the enamel is done by a specialist.
The look is slightly more contemporary than the average Voutilainen, helped by the bright colour of the enamel.
The hour markers are the usual Voutilainen style, but sit vertically on the dial, instead of radially, which looks a bit odd, at least to my eye. But a custom dial with repositioned hour numerals is easy done.
Inside is a first generation cal. 28, with a large barrel bridge and a cock for the third wheel, making it a bit more elaborate in style and finishing than later generations.
Found in newer watches like the 217QRS, the second generation cal. 28 has "one big bridge that takes the barrel, centre wheel and third wheel" according to Mr Voutilainen. Put another way, the first generation cal. 28 has an extra component that requires finishing.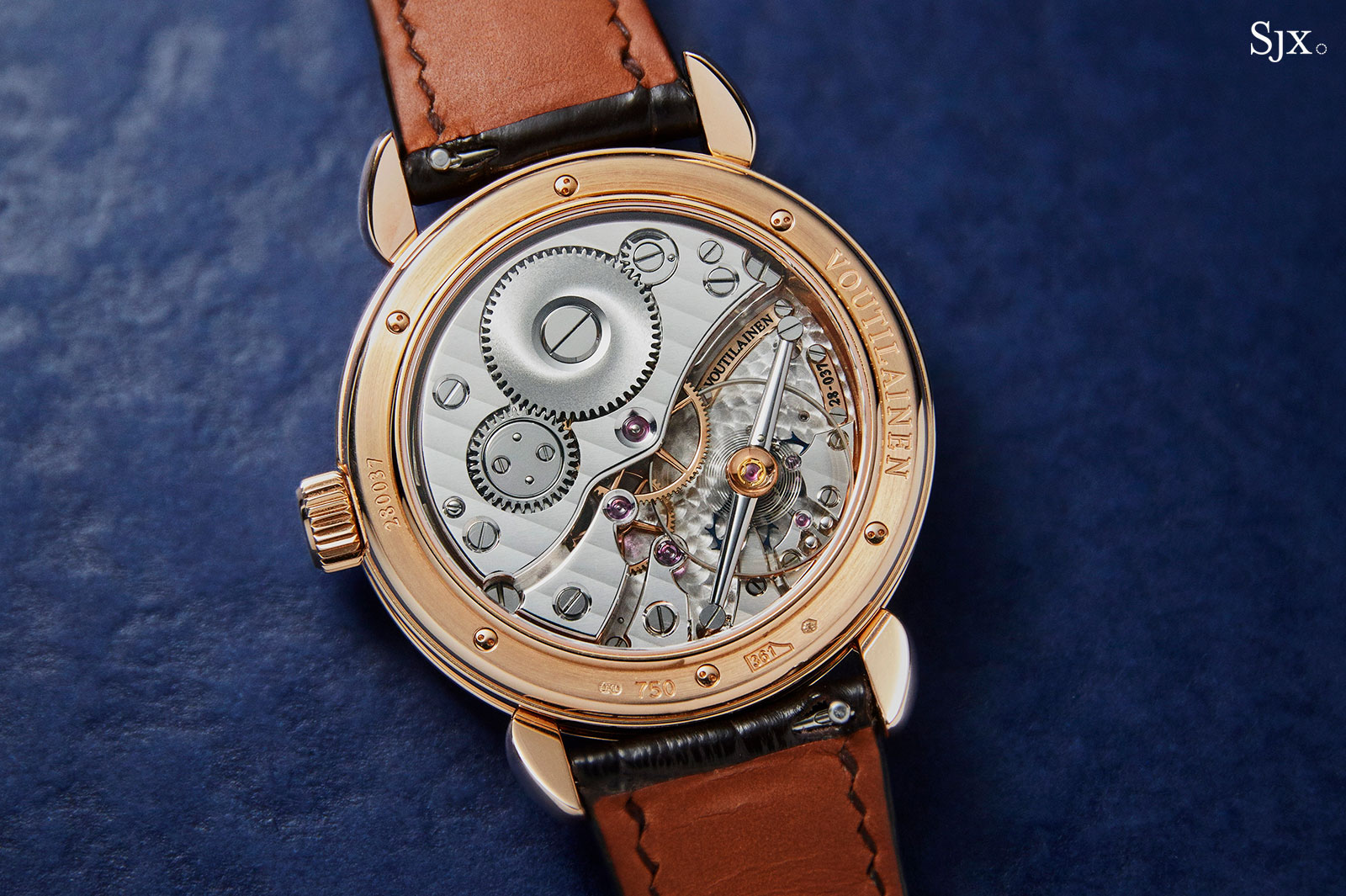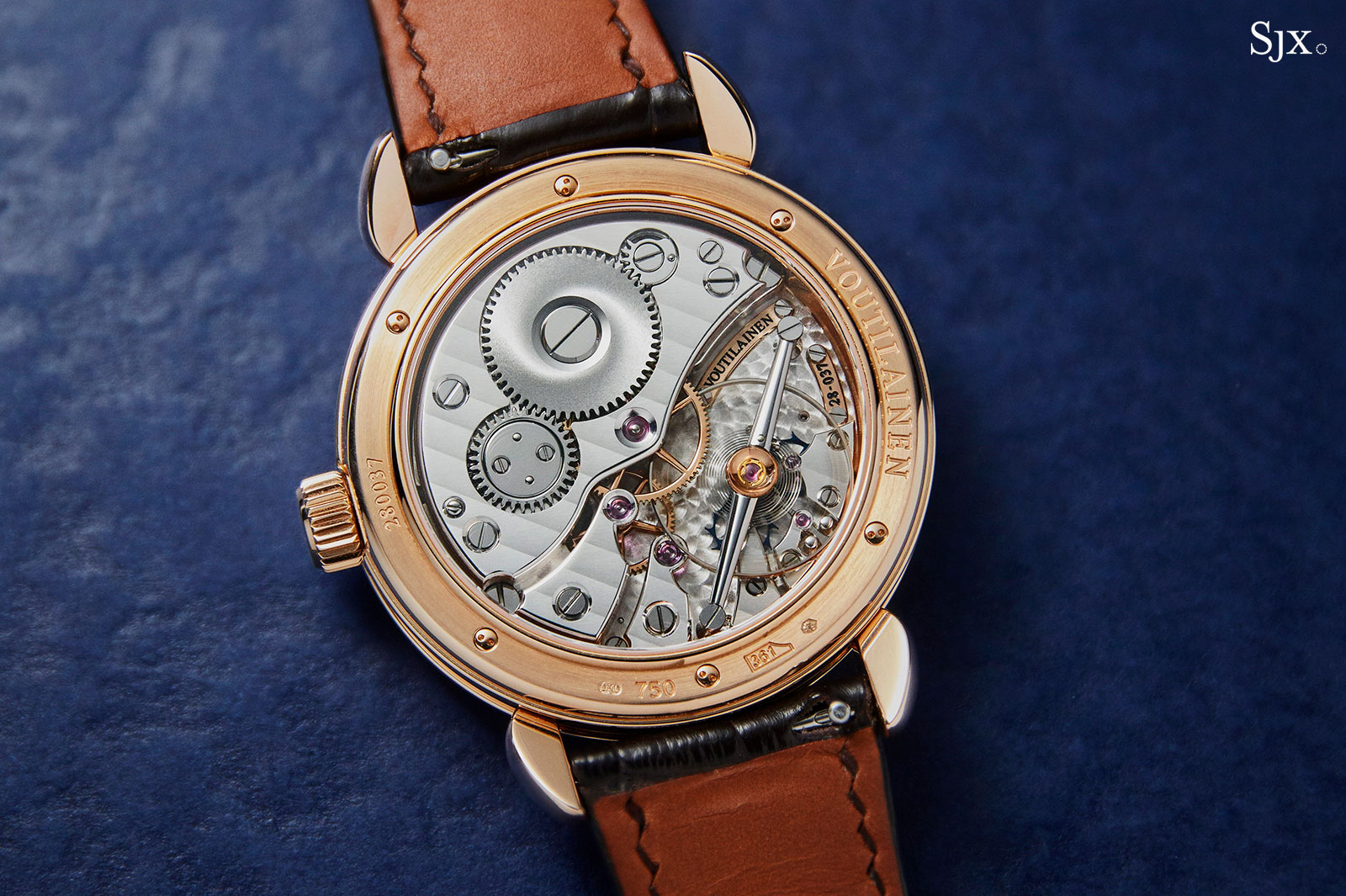 Even though the movement is now well known, it's still worth revisiting because it is extremely well executed. It is not beautiful in a classical manner; the bridges are functionally shaped to show off finishing and mechanics, but it is a thoroughly impressive movement.
The extra-large, 13.6mm balance wheel takes pride of place under a long, rounded steel bridge, with the direct impulse double escape wheels right below.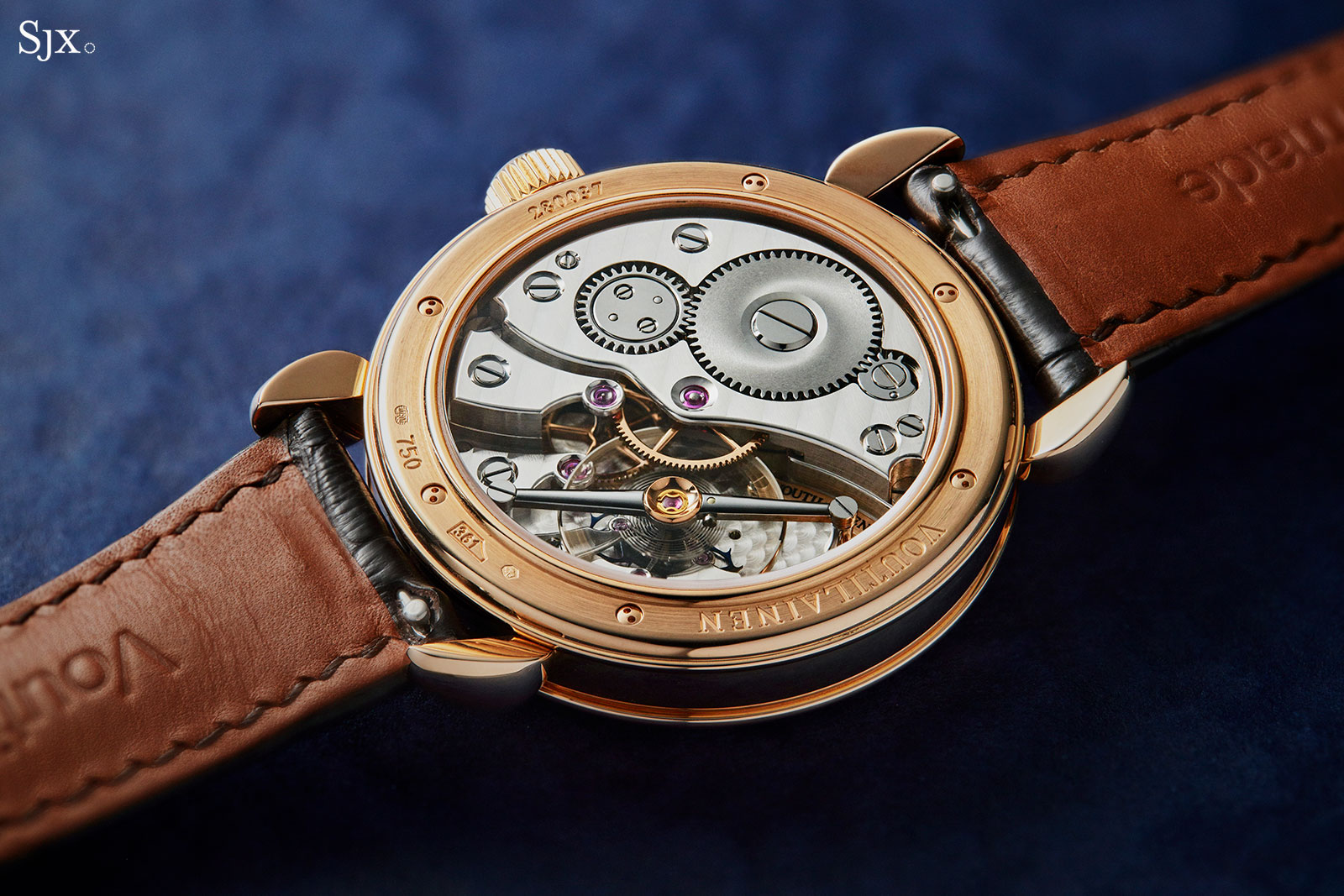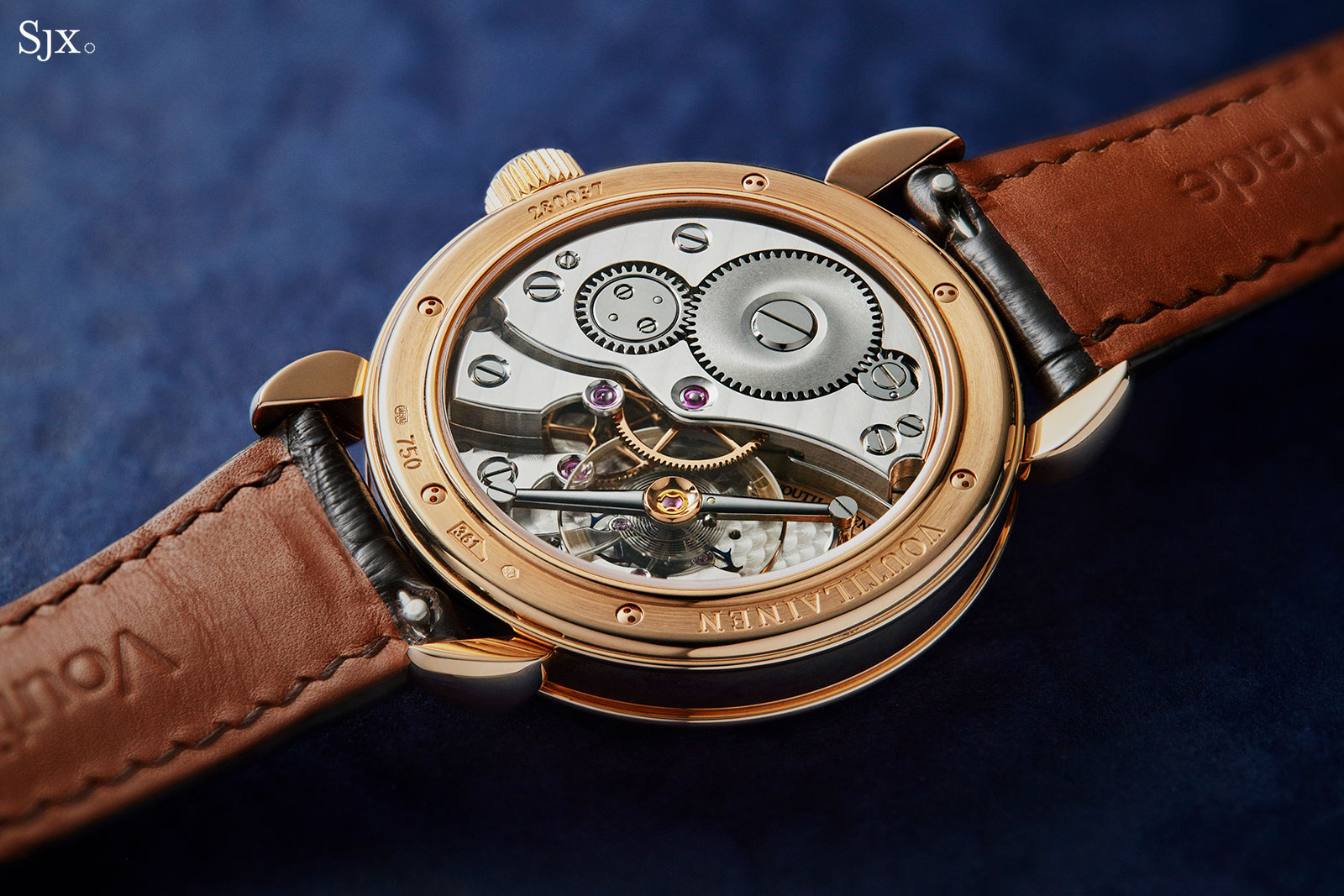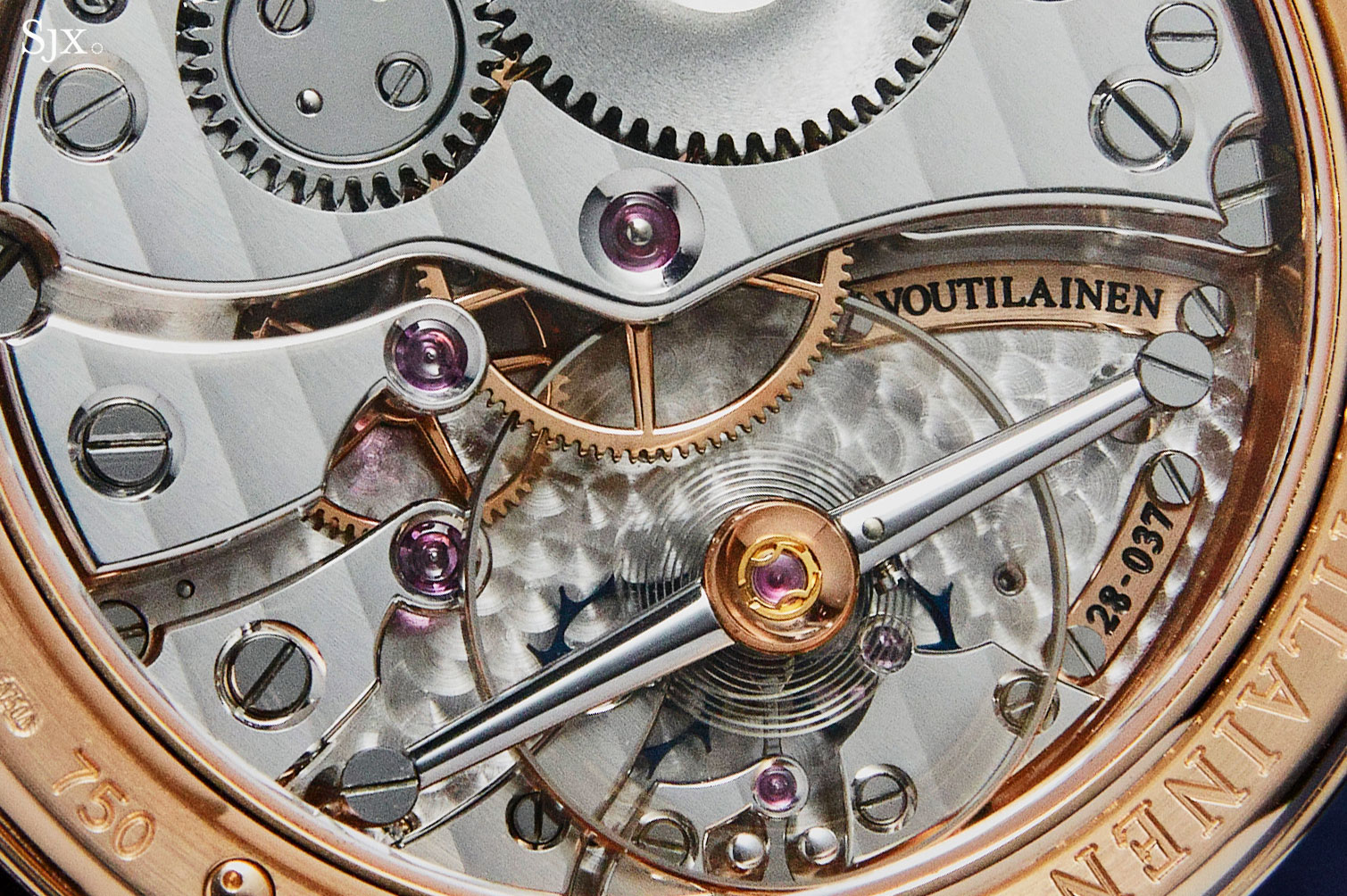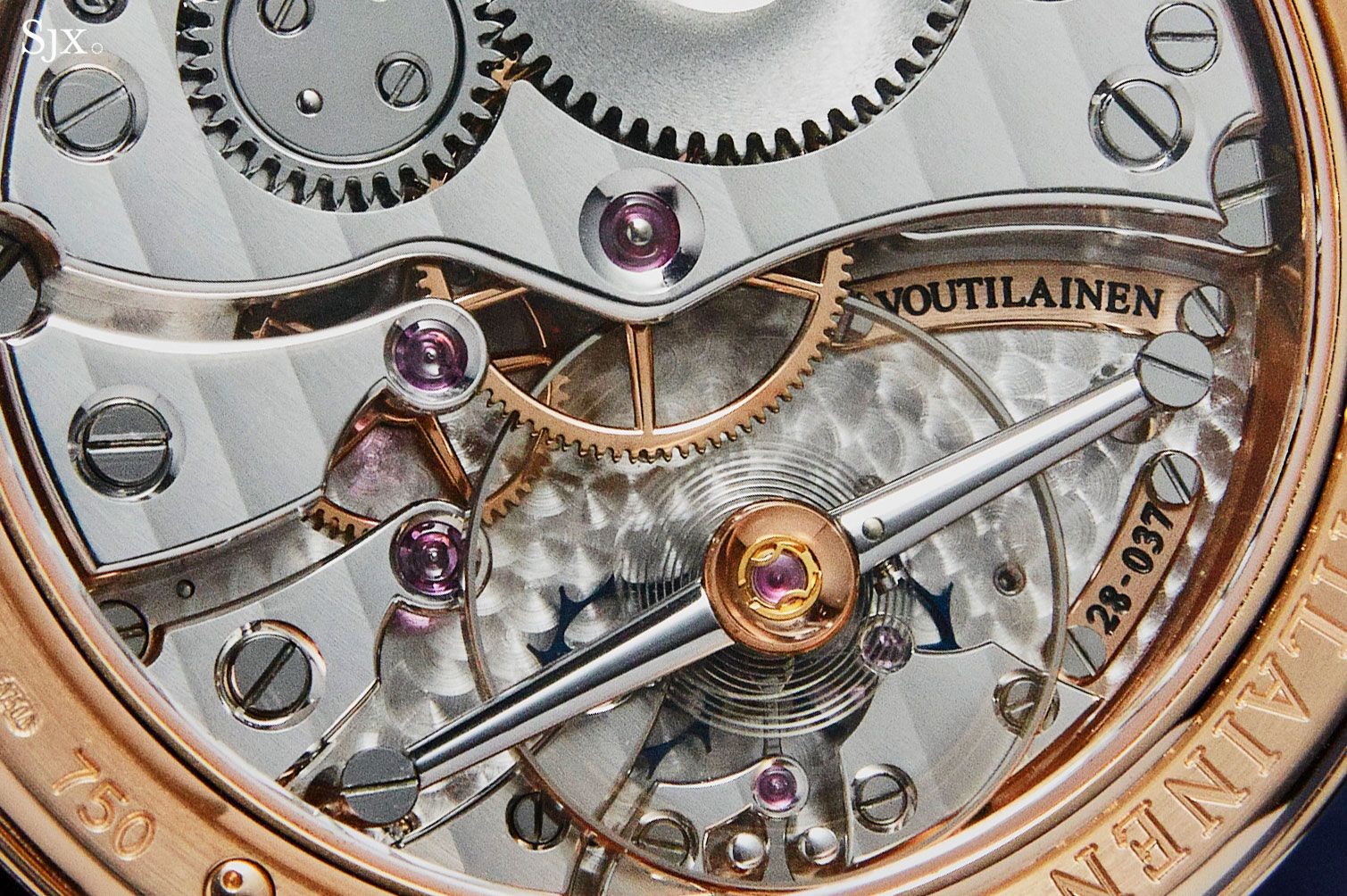 All of the bridges are in German silver, and gleam in the light. The tops are finished with Geneva stripes, and all edges are bevelled and mirror polished, right down to the cocks under the balance wheel.
Naturally the spokes of the wheels – which are all 18k rose gold – are also chamfered, while the screws and jewels sit in polished countersinks.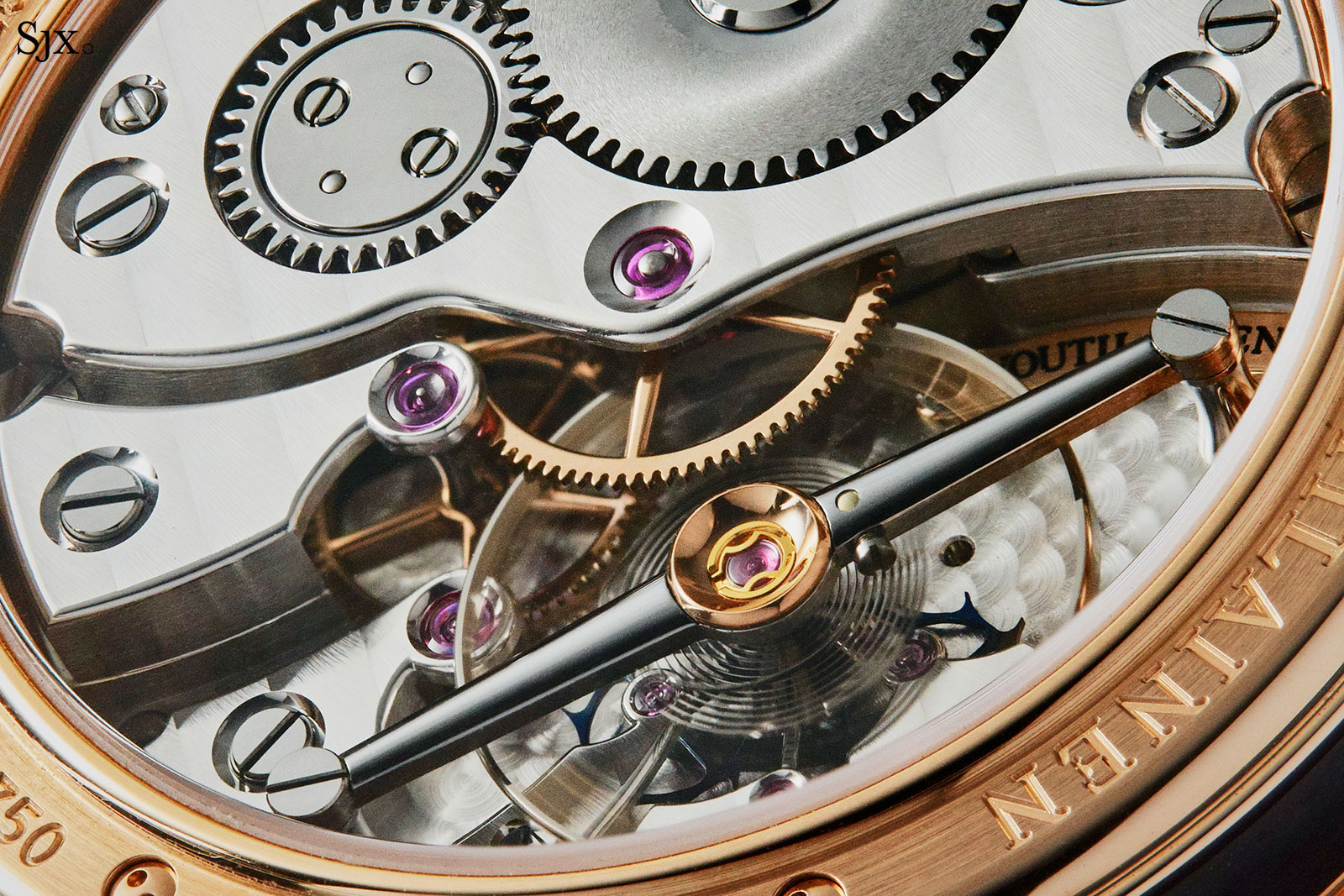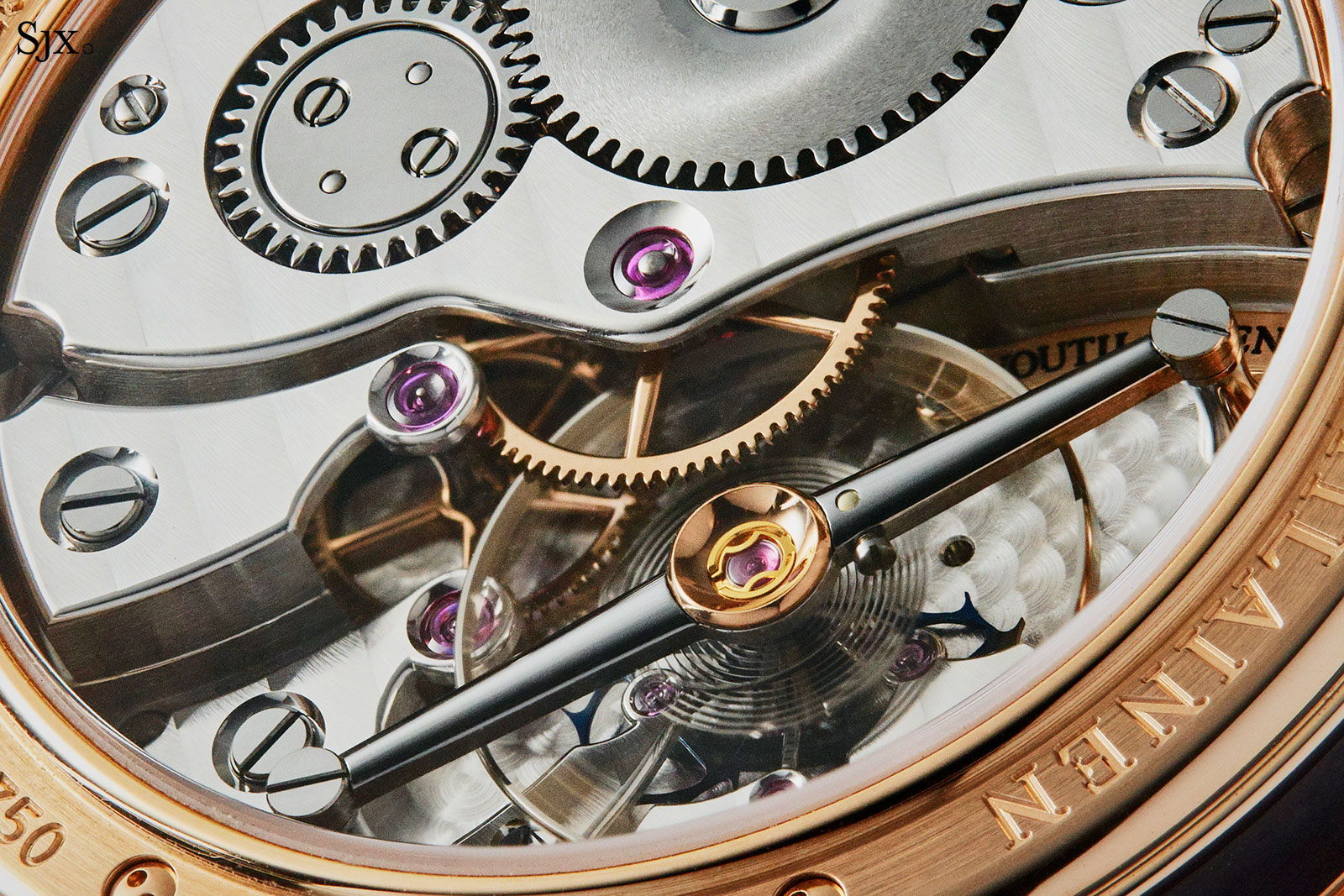 The case is the standard Vingt-8 case, 39mm wide and 11.5mm high.
Price and availability
The 28E in enamel and guilloche is priced at 86,000 Swiss francs, while the full enamel 28E is 83,000 Swiss francs.
---
Update May 9, 2019: Name of watch was edited from 28 TE to 28E. 
Back to top.
---
You may also enjoy these.