Highlights: Notable Independents at Christie's Hong Kong
From the whimsical to the sophisticated.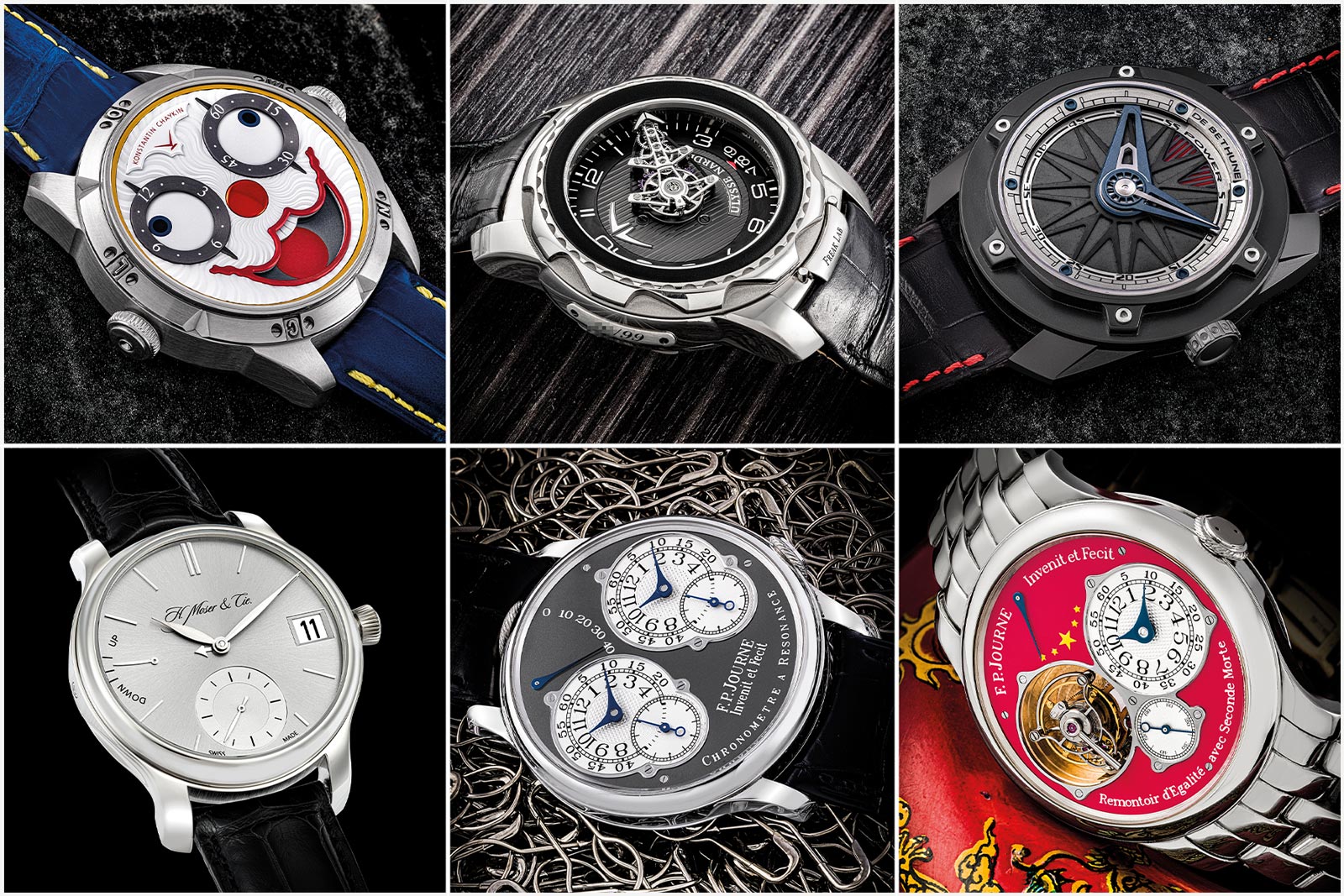 Having covered the extraordinary Patek Philippe timepieces and the single-owner "Ultimate Collection" in Christie's upcoming Important Watches auction in Hong Kong, we now shift gears and look at the sales's line-up of independent watchmaking.
The independents in the sale are of course led by big names like Richard Mille and F.P. Journe – amongst the latter's offerings in the sale is the rare Tourbillon Souverain in the colours of the Chinese flag. But alongside these six- and seven-figure watches (in U.S. dollar terms), are some underrated watches that might be value buys, notably the Ulysse Nardin Freak Lab. And then there's the simply whimsical with the Konstantin Chaykin Clown II.
Important Watches (lots 2201-2360) begins at 1:00 pm on May 26 – the catalogue is available here.
---
While Ulysse Nardin is not an independent watchmaker in the strictest sense of the term, it isn't owned by a luxury group. And the Freak is still an avant-garde watch over two decades after its introduction, a watch so exotic it seems to have emerged from mind of a talented independent watchmaker. Which is true: it was conceived by Carole Forestier then refined and perfected by Ludwig Oechslin.
So the Freak certainly makes the cut in this independents feature. And this particular Freak is incorporates some notable innovations. Historically a platform for movement-technology experimentation, the Freak evolved into the Freak Lab in 2016, based on the original from 2001 but with an enhanced movement.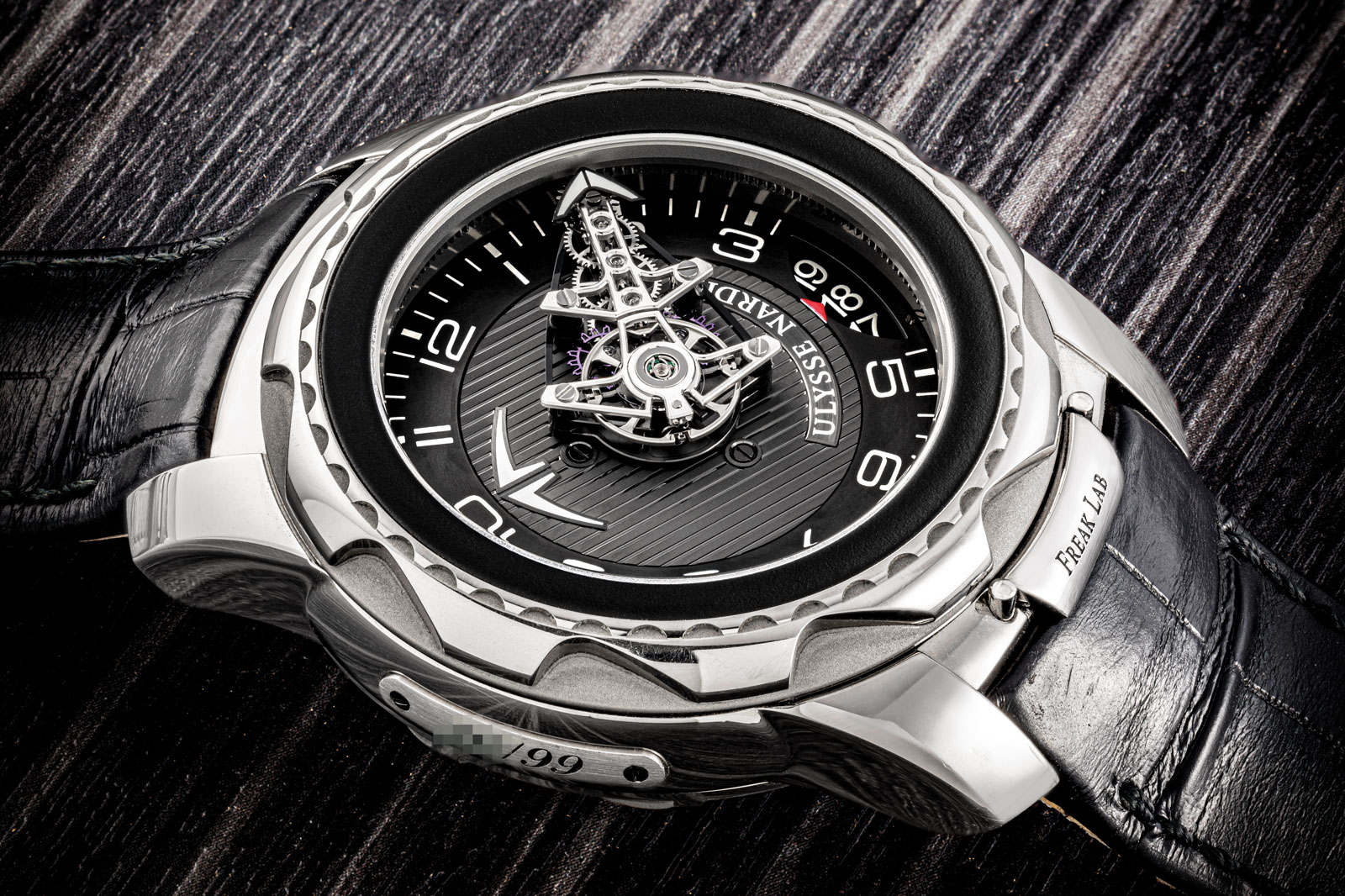 Besides the double escape wheels in silicon, the Freak Lab also featured the newly-invented UlyChoc shock protection system that relies on a silicon spring to cushion and centre the balance staff after an impact.
Typical of the Freak, the Freak Lab is presented in an largish, 45 mm, 18k white gold case. It was a limited edition of 99 pieces.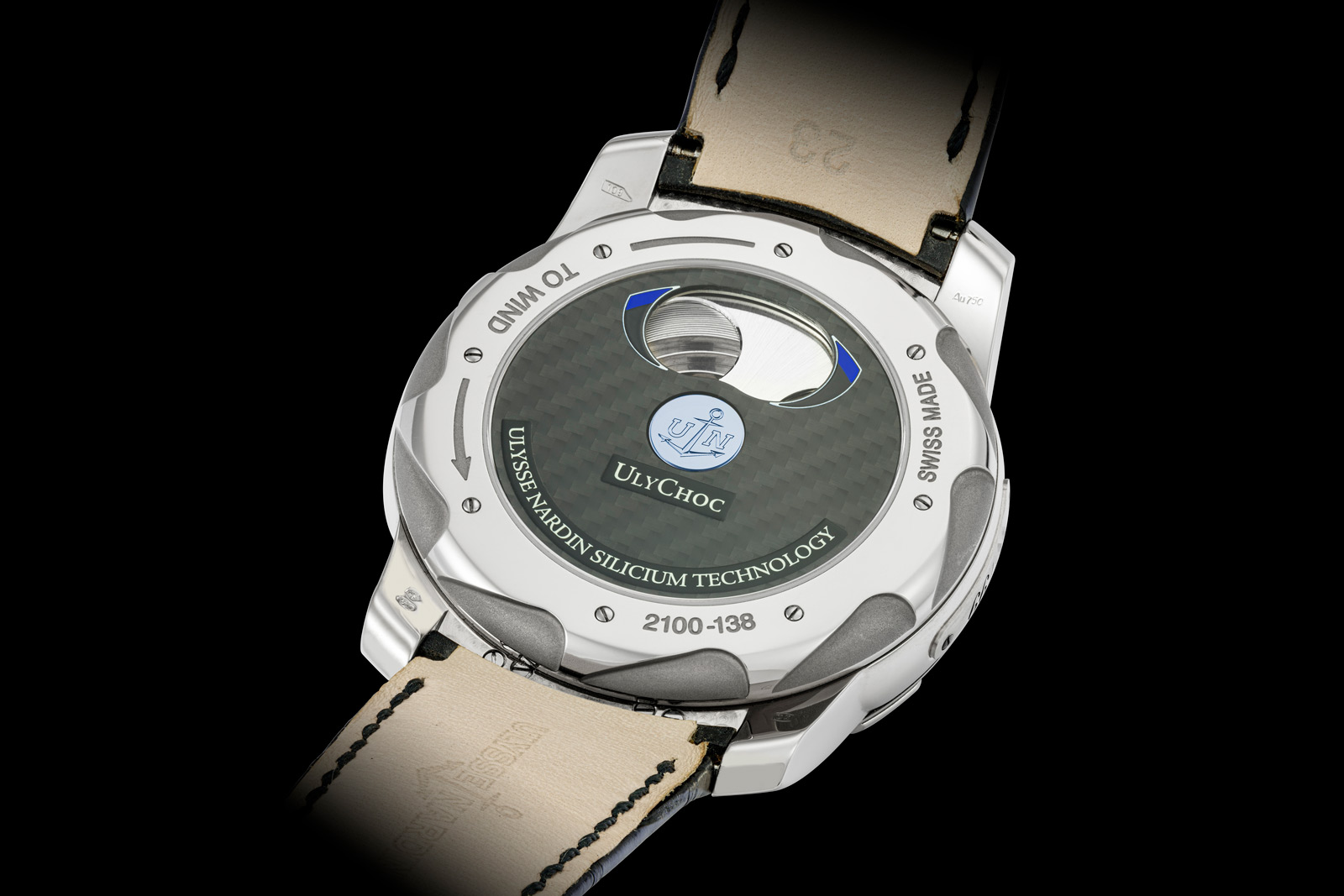 Although this example on offer shows minor surface wear on its case, the movement is in working condition, albeit possibly requiring a service. It is accompanied by its presentation box and outer packaging.
Although the Freak's technical accomplishments are uncontested, it has never really gained the traction it should. As a consequence, many examples are value buys on the secondary market. This example has an estimate of just HK$120,000-240,000, or about US$15,400-30,700. For more, view the catalogue here.
---
A watchmaker of diverse talents but most famous for his Wristmon "rolling eyes" watches, Konstantin Chaykin has iterated his signature wristwatch into numerous variants, including an ultra-complex one-off made for Only Watch 2021.
Amongst the more accessible versions is the Clown II. Inspired by a circus clown, the 88-piece limited edition was made in 2019 to commemorate his brand winning the "Audacity" award in the 2018 Grand Prix d'Horlogerie de Geneve (GPHG).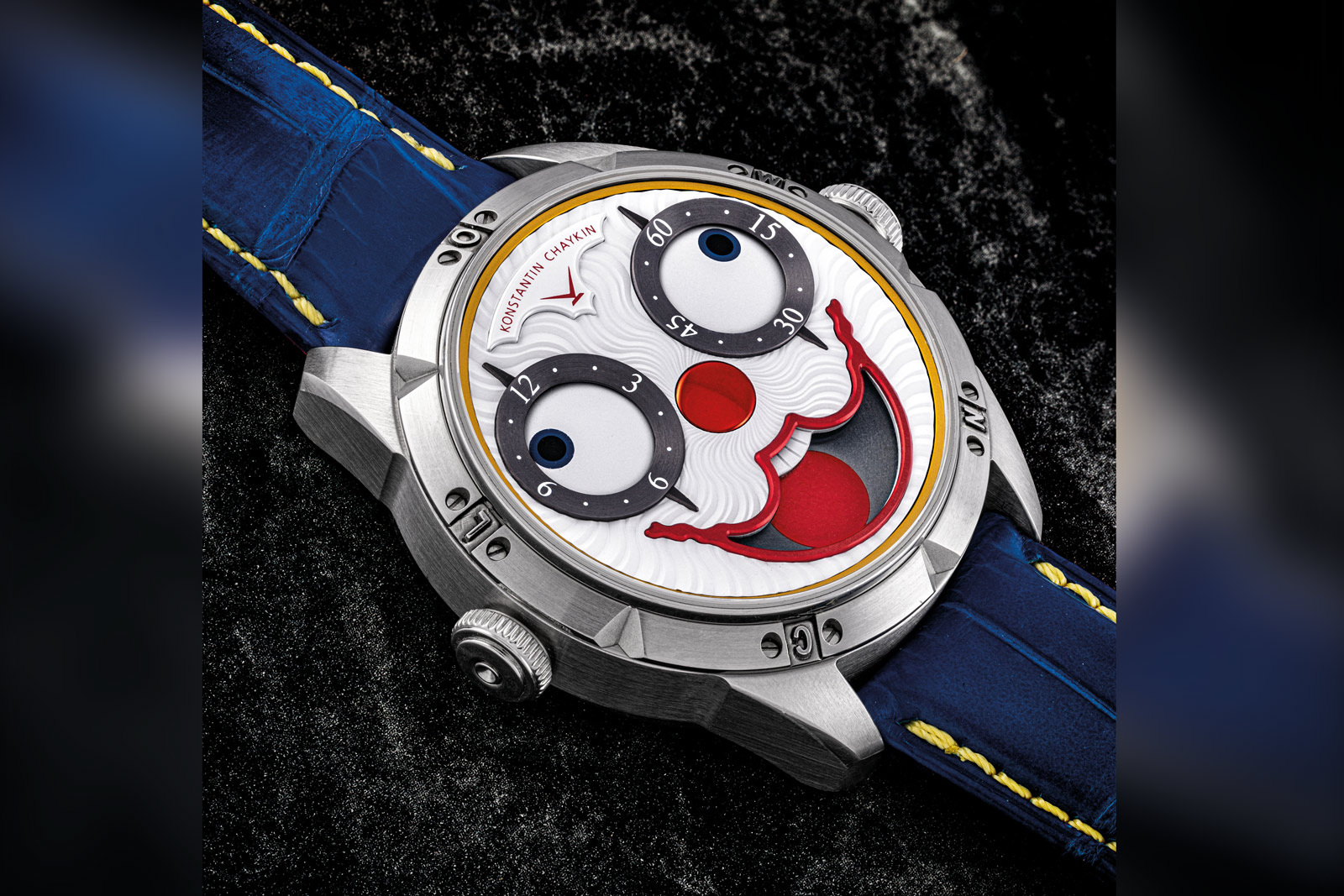 Featuring the classic combination of indicators on the dial, the Clown II has his trademark hour and minute indicators along with a distinctive smile that is actually a moon phase display. Like many of the other Wristmon models, dial of the Clown II is decorated with stamped guilloché, this time in a wavy, radial pattern.
The Clown II has a steel case measuring 42 mm in diameter with a closed case back featuring an engraving of a circus tent.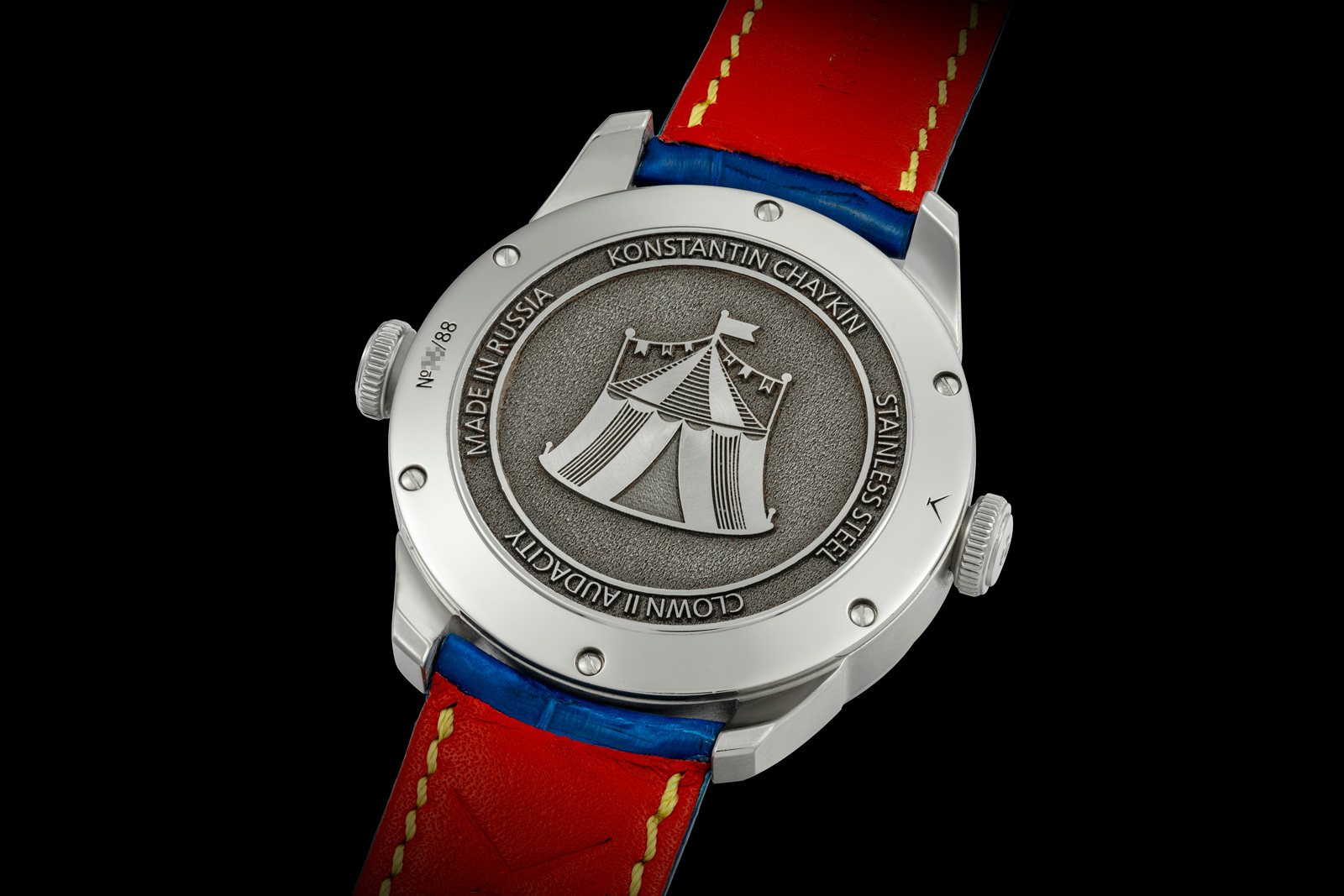 Accompanied by its original presentation box and guarantee certificate, this example is in excellent condition. It has an estimate of HK$80,000-160,000, or about US$10,230-20,460.
Full lot details here. 
---
In 2007, Singaporean retailer The Hour Glass staged Tempus, a large-scale watch fair with several dozen brands exhibiting. A few brands were commission to created limited editions for the event, all centred on an all-black theme. One of the resulting editions was came from De Bethune, which introduced an a black-coated titanium iteration of its sports watch, the DB24 Power Sport.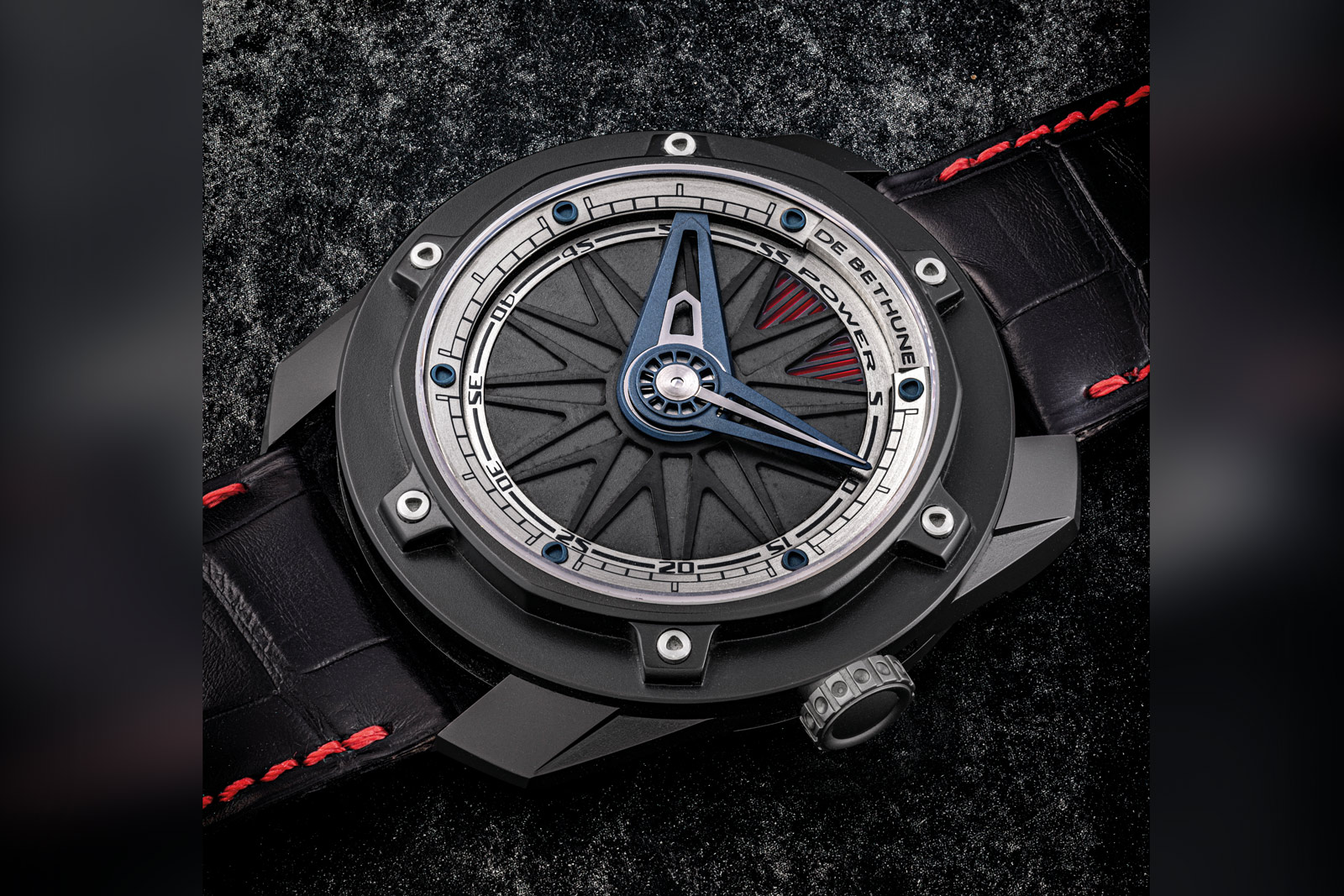 An oversized watch with a 48 mm case but lightweight due to the all-titanium construction, the DB24 was De Bethune's flagship sports watch at the time. Despite being a two-hander with a power reserve, it boasts an elaborate automatic movement.
As with most De Bethune movements of the period, the calibre boasts an in-house balance wheel made of silicon, along with the brand's patented triple pare-chute shock resistance system.
But unique to the DB24 is automatic winding system that can be adjusted according to the wearer's activity in order to avoid overwinding. The crown controls a lever that allows the wearer to toggle between different winding modes suited to sports, everyday wear, and the office.
One of the ten pieces made, this DB24 remains in very good condition with a fully-operational movement according to Christie's, although there are signs of oxidation on the dial.
Accompanied by its original presentation box and certificate of origin, the DB24 Power Sport has an estimate of HK$260,000-500,000, or about US$31,000-64,000. Full lot details here.
---
Well known now for its tongue-in-cheek concept watches that sometimes poke fun at the industry, H. Moser & Cie. actually got its start with elegant, low-key timepieces with practical and clever complications, most notably the Perpetual 1.
Developed with the help of Andreas Strehler, the cal. HMC 341 inside the Perpetual 1 is a unique movement with both a concise display and easy adjustment of the date and month, backwards and forwards, via the crown. And the "flash" perpetual calendar mechanism seamlessly transitions between months without having to go past the absent days. For instance, at the end of February it jumps from "28" to "1", instead of going progressing from "28" to "29" and so on as conventional calendars do.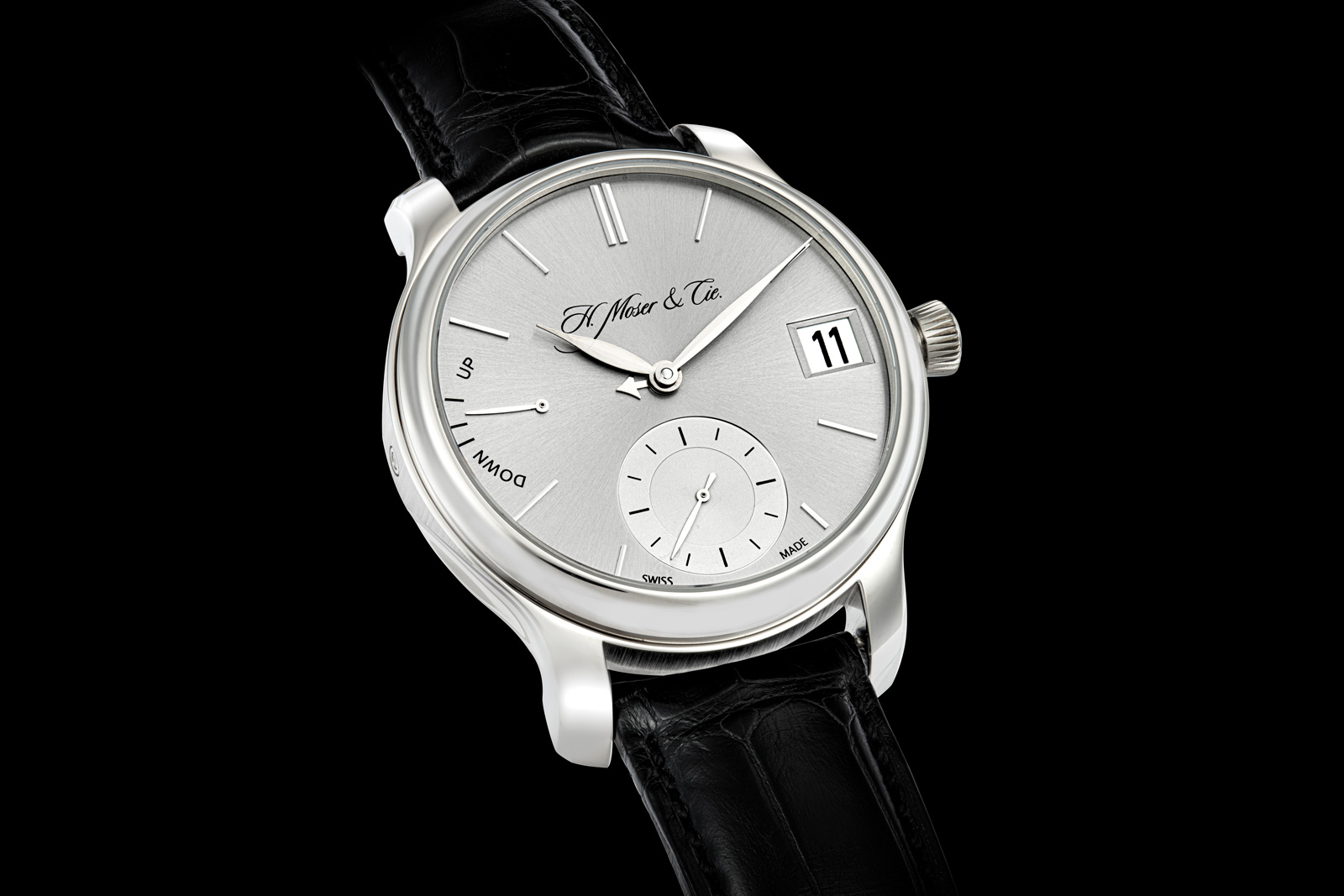 The innovation calendar is matched by an equally readable dial that has a large date at three o'clock, power reserve indicator at nine o'clock, and a sub-seconds at six. More unusually, the month is indicated by discreet arrow on the same axis as the hour and minute hands, while the leap year indicator is located on the back.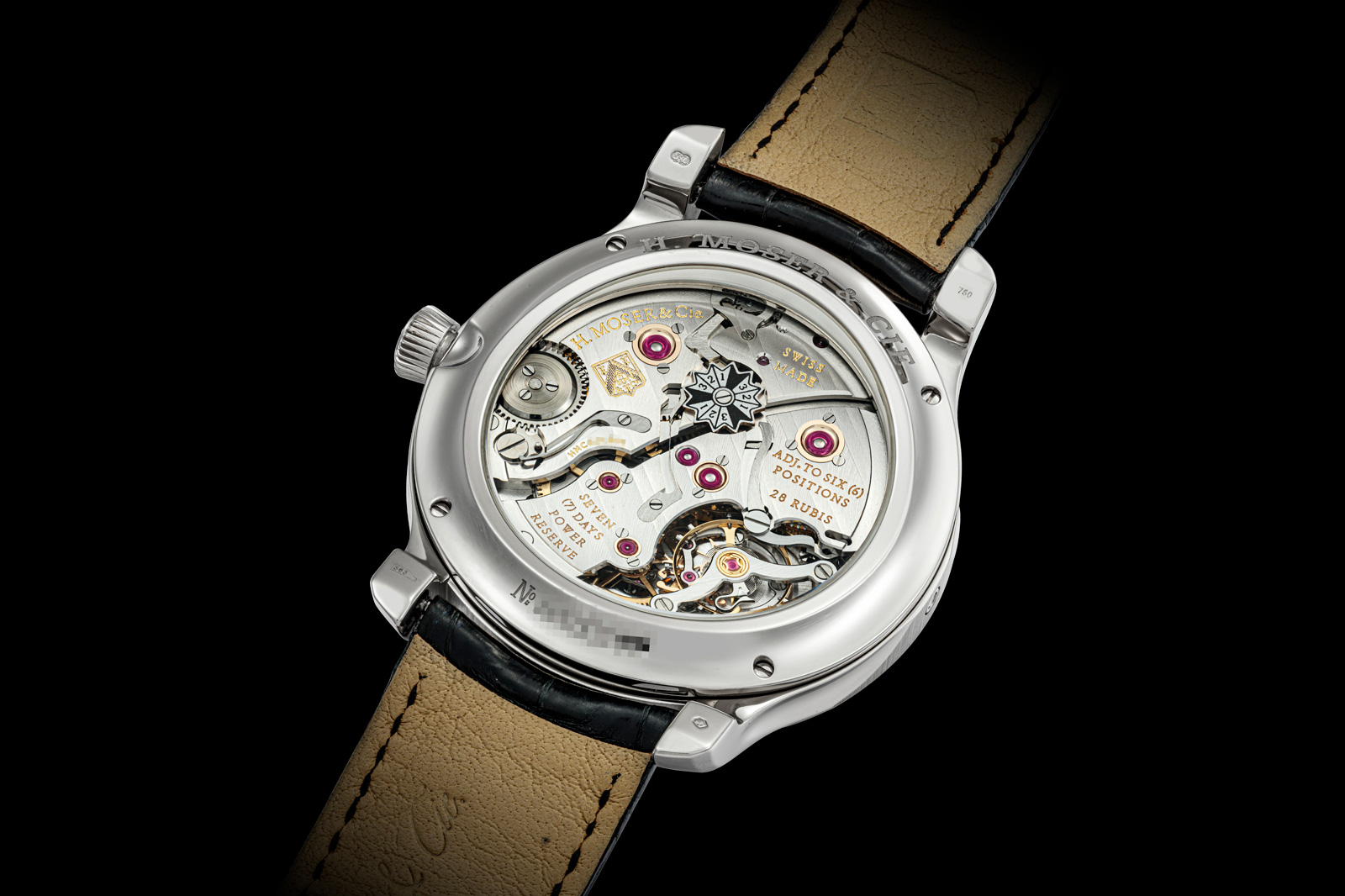 This variant is tone-on-tone with a silver dial matched with a white gold case. Offered with its original box and accessories, this lot carries an estimate of HK$120,000-240,000, or about US$15,400-30,700. For more, view the catalogue here.
---
The Chronomètre à Résonance is perhaps the archetypal creation of Francois-Paul Journe. It keeps time according to the phenomenon known as resonance: two oscillating bodies in close proximity influence each other's vibrations and oscillate in sync. Being one of the brand's signature watches, early Résonance watches are highly sought after, with some having sold for seven-figure U.S. dollar values.
This particular example is a Ruthenium limited edition introduced in 2001. It gets the name from the ruthenium plating on the dial and movement bridges that give them a restrained, dark grey finish.
It is also worth mentioning that the Ruthenium editions – the Resonance was one of six models given the ruthenium treatment – mark the last F.P. Journe models to feature movements with bridges and plates in brass, which was then replaced by 18k red gold.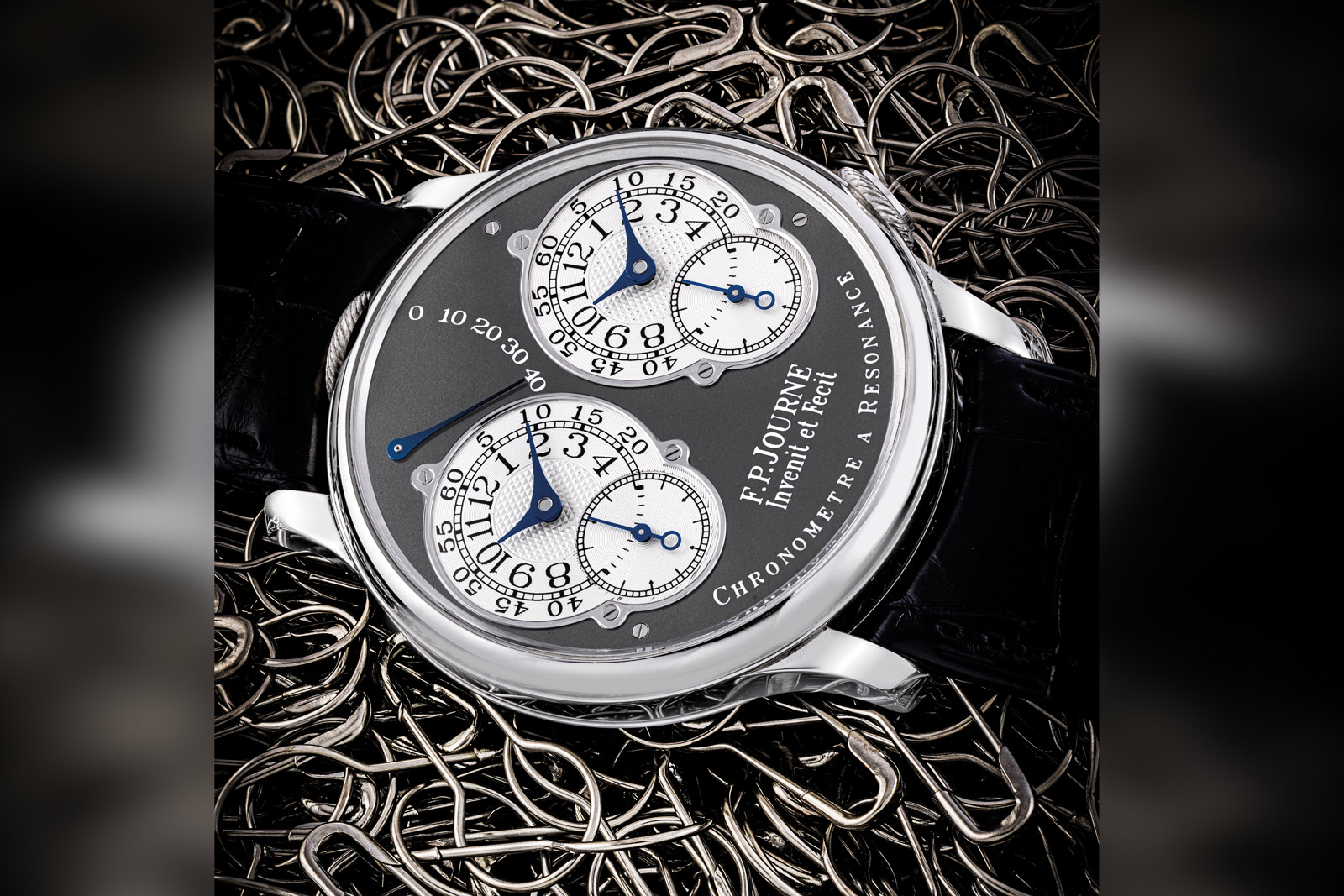 Ninety-nine Ruthenium Resonance were made, but this is no ordinary example. This particular Résonance has a 38 mm platinum case, instead of the standard 40 mm. According to the accompanying certificate, this was a special order and possibly unique in being the only 38 mm Ruthenium Resonance made.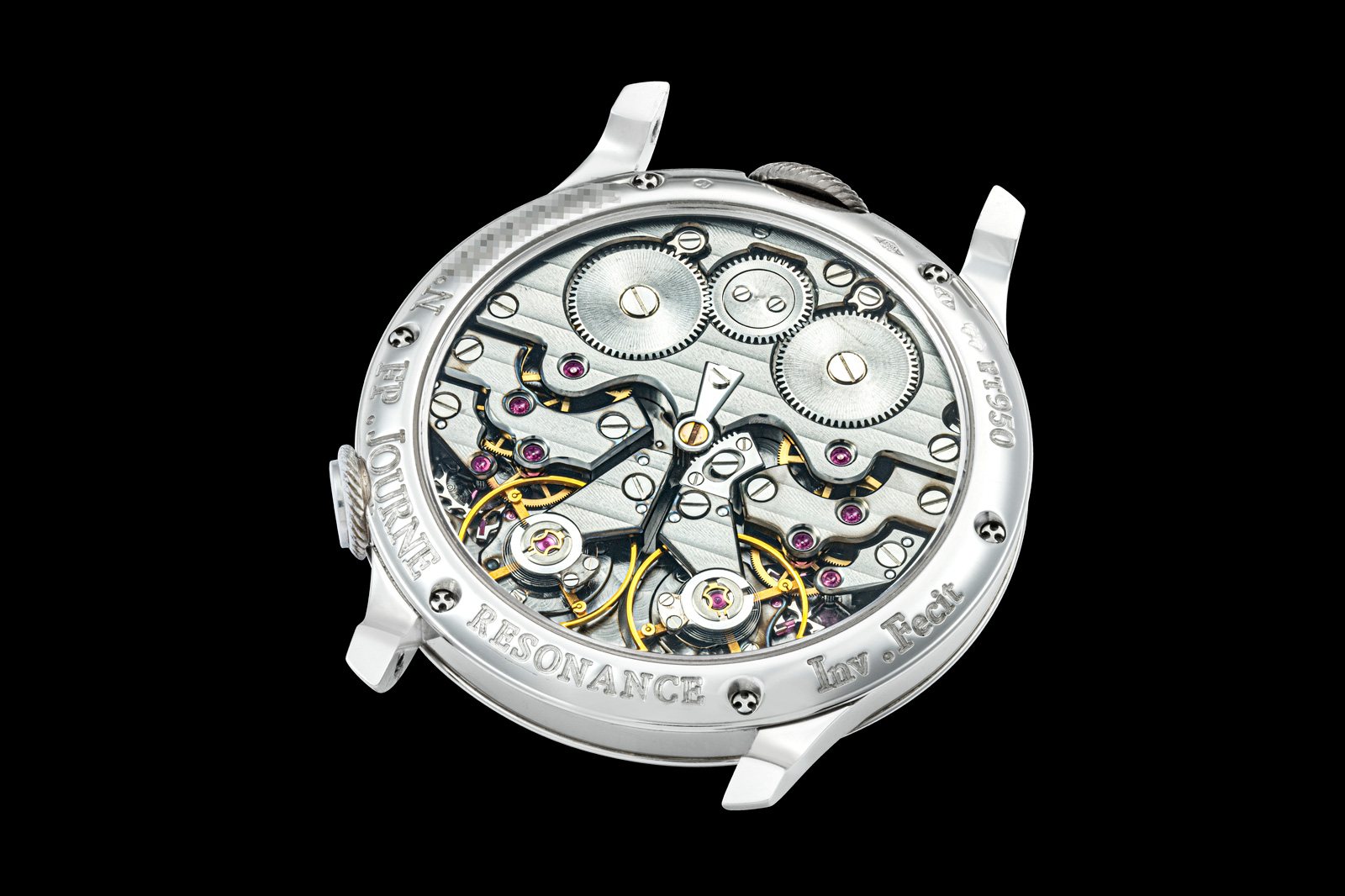 The 38 mm Resonance has its original packaging, accessories, and certificate nothing the "special order". Unsurprisingly, this lot carries one of the highest estimates of this sale, HK$5.5-12 million, or about US$640,000-1.53 million. For more, view the catalogue here.
---
Introduced in 2003 as the successor to the Tourbillon Remontoir d'Egalite, the Tourbillon Nouveau (ref. TN) was the second generation of F.P. Journe's trademark tourbillon. With an production run of 15 years, it was the longest-running model by the independent watchmaker.
Various dials were made during the lengthy production period, but the red dial made in 2010 as a limited edition for its Beijing boutique is one of the rarest, with only five made. Known as "China 2010," this edition featured a distinctive red lacquered dial that took its cues from the flag of the People's Republic of China. The flag's five stars were cleverly incorporated in the power reserve indicator.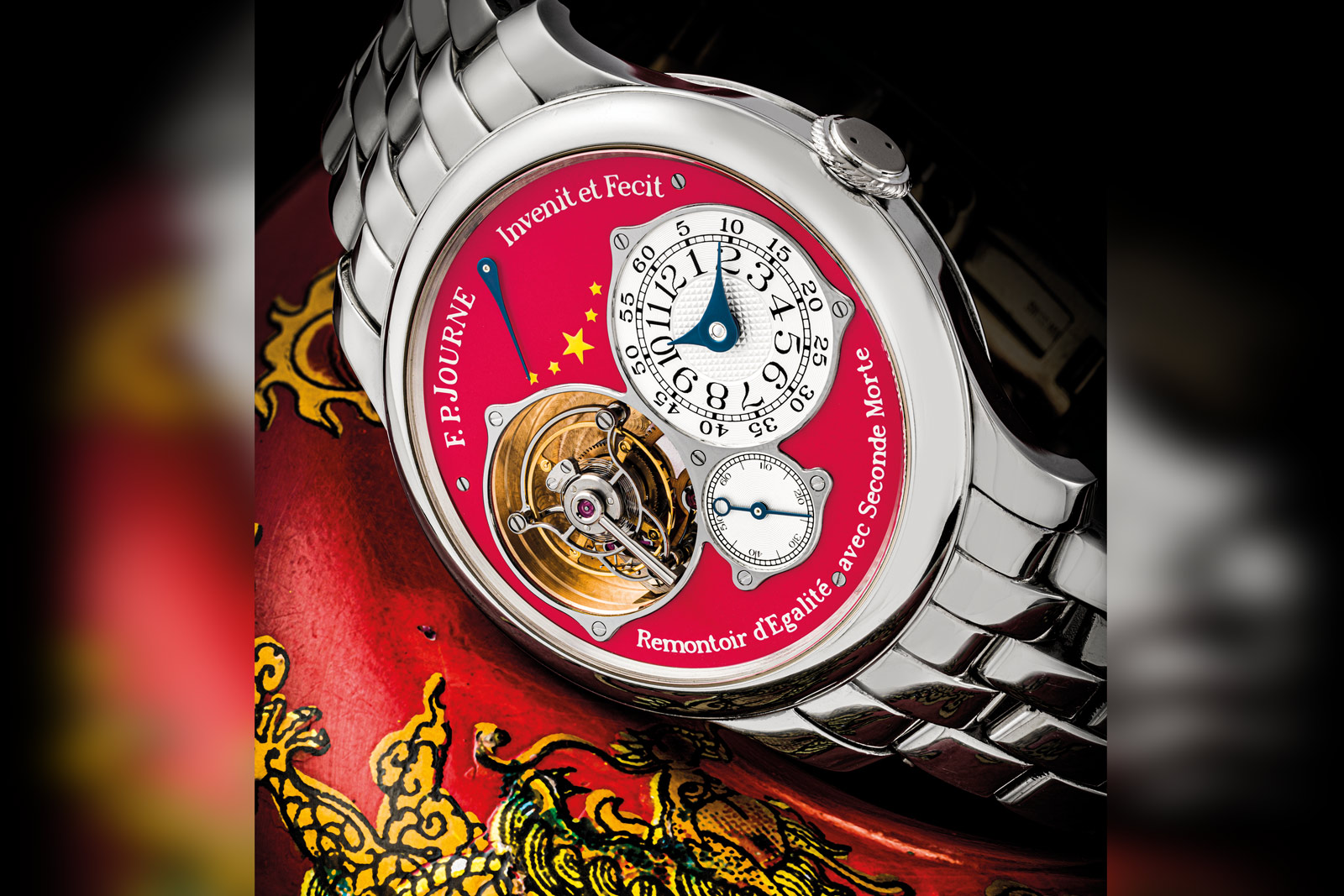 According to Christie's, this specific timepiece is only the second one to be offered for sale at an international auction. Notably, it is also the only known example to be accompanied by a platinum bracelet; the model was sold with a leather strap by default.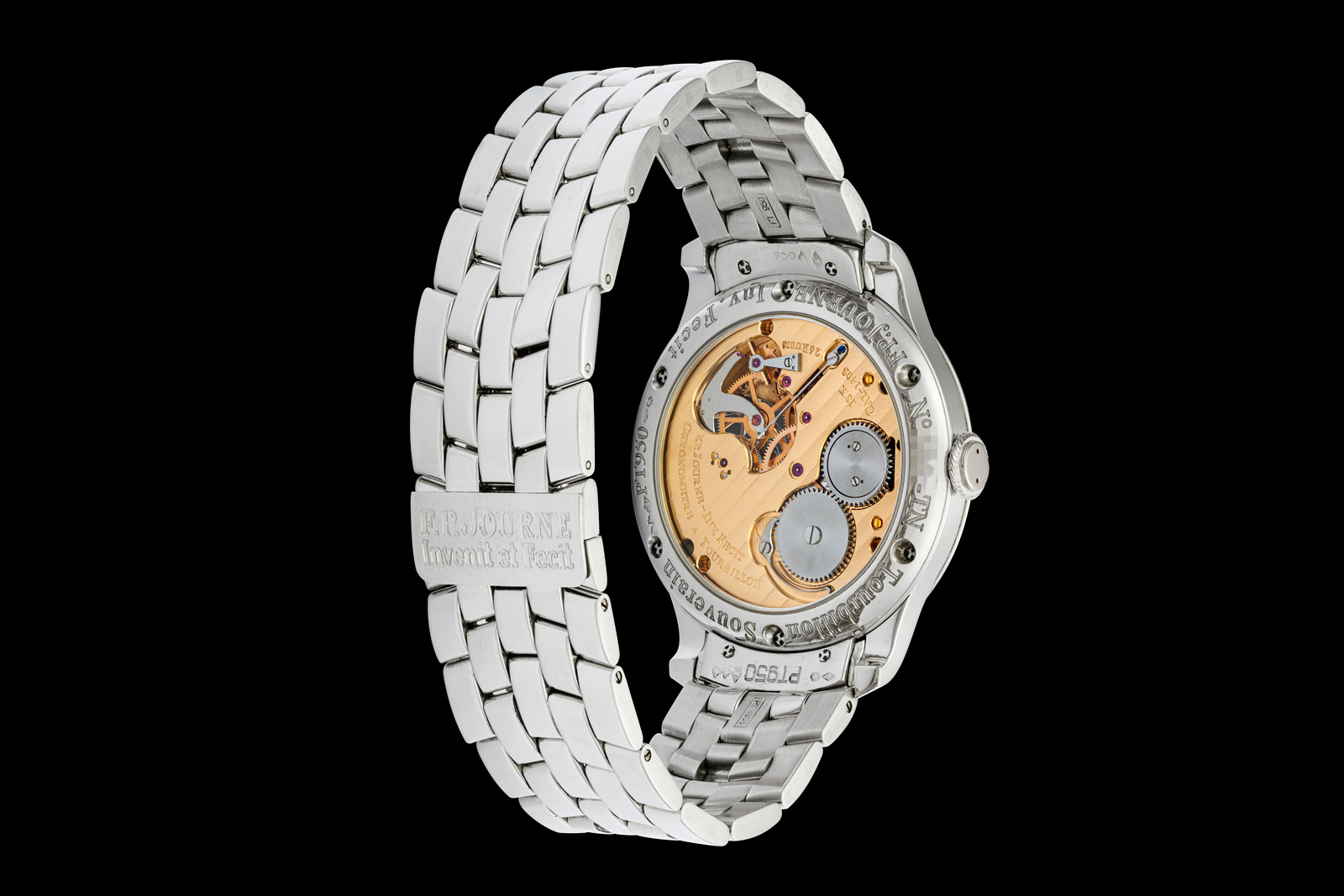 Though it shows minor wear on the case and bracelet, this watch remains in excellent condition and is accompanied by its original box and certificate of origin. It carries an estimate of HK$6.5-12 million, or about US$831,000-1.53 million.
For more, view the catalogue entry. 
---
Preview and auction details
All lots will be on show during the preview in Hong Kong. Both the preview exhibition and sale will happen at the Halls 3D to 3G of HKCEC.
Hong Kong Convention and Exhibition Centre
Halls 3D-3G
1 Harbour Road
Wanchai, Hong Kong
Preview
May 25, 10:30 am – 6:30 pm
May 26, 10:30 am – 12:00pm
Auction
May 26, 1:00 pm
All times and dates are local to Hong Kong (GMT+8).
For the catalogue, viewing appointments, and online bidding, visit Christies.com.
---
This was brought to you in collaboration with Christie's.
Back to top.
---
You may also enjoy these.