Seiko Introduces the Presage Arita Porcelain
Time-only with a pared-back, traditionally crafted dial.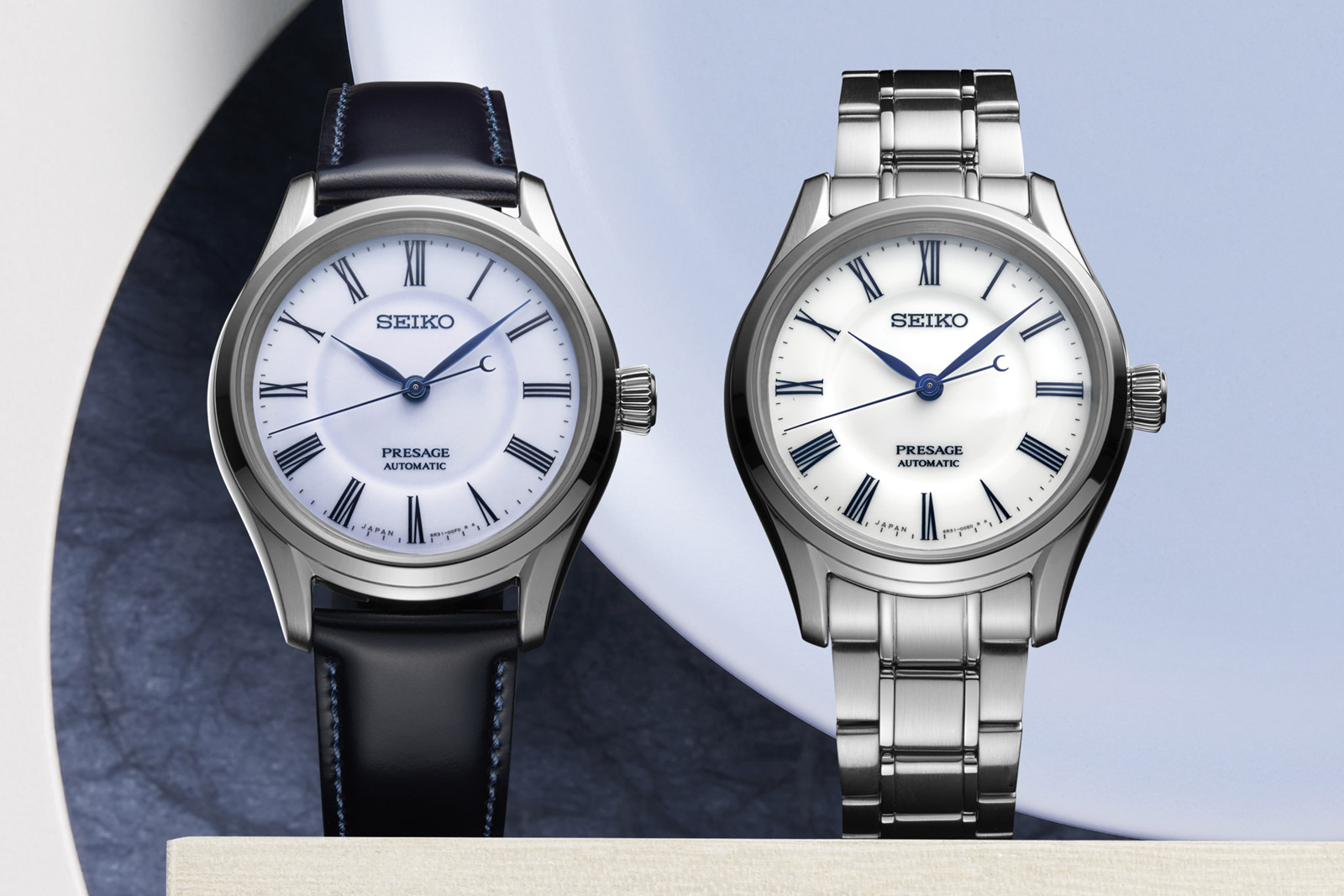 A modern-day specialty of Seiko, artisanal crafts such as enamel and porcelain are found in several of the brand's collections across the price spectrum, although they are perhaps most associated with Seiko's line of affordable, mechanical dress watches, the Presage.
While past Presage offerings with artisanal dials were typically paired with simple complications such as a power reserve indicator or date, the latest arrival keeps the dial clean. The Presage Craftsmanship Series Arita Porcelain is made up of a pair of time-only wristwatches, the SPB239 with a white dial and the SPB319 with a light blue dial. 
Initial thoughts
The latest Presage demonstrates a progressive evolution in the watchmaker's aesthetics. Traditionally its automatic three-handers have always had a date, but the date window usually looked out of place. That was especially so for the artisanal dials, where date distracts from the beautiful, hand-made dials. In short, the fact the new Presage moves away from the date is a good thing.
Also notable is the gently sunken dial. It's executed almost seamlessly with a clean, gentle transition between the two levels. This contrasts with past Presage models that had complications, resulting in sunken indicators.
In fact, the porcelain dial brings to mind another time-only watch with an enamel dial, the Breguet Classique 7147, which has an elegantly sunken seconds.
The only thing I would change about the dial is the hands. The leaf-shaped hands feel a bit diminutive and soft compared to clean expanse of the dial (and the size of the case). They also appeared to be painted blue instead of heat blued, which is incongruent with the artisanal porcelain dial.
Arguably the only weakness of the watch is the size – especially its thickness – like all other similar Presage models. The case stands 12.4 mm high despite being a time-only watch. In fact, the case is taller than that of a Rolex Daytona, which is an automatic chronograph.
While the thickness isn't extreme, it is incongruent with the simple, formal design and elegant dial. A smaller, thinner case with a hand-wind movement would have made it more attractive as a dress watch for enthusiasts who appreciate that type of purity.
At US$1,700 the new Presage is affordable compared to the broader market, although not notably affordable relative to Seiko's other watches. Still, it is good value compared to equivalents from other brands that have dials made entirely by machine. The character and craftsmanship this offers leaves this feeling like a reasonably priced proposition.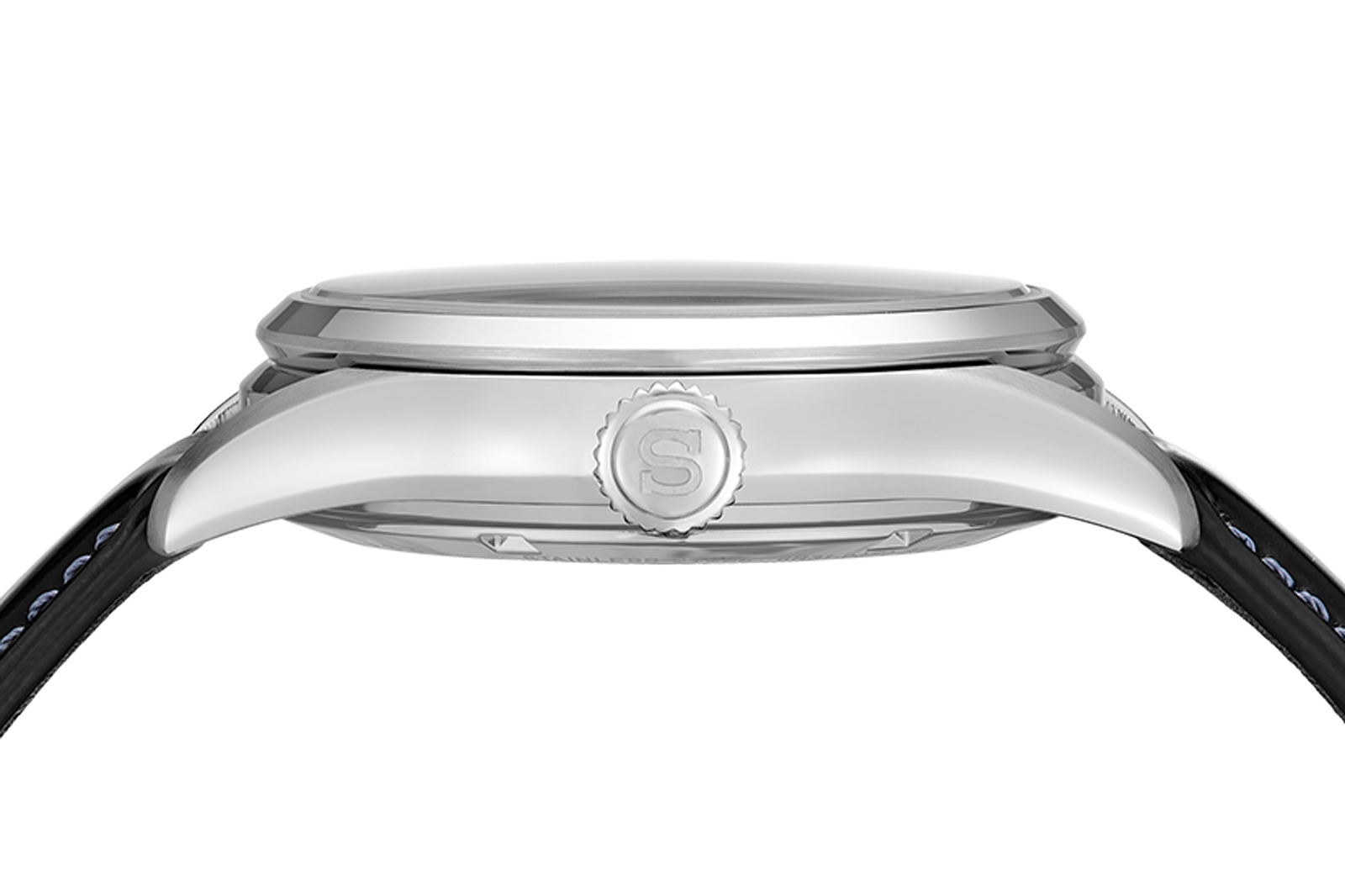 Arita porcelain
Invented in China but have been made in Japan since several centuries ago, porcelain is basically a type of ceramic. It's created by firing clay minerals like kaolin in kiln.
A common material in everyday objects, porcelain is often used for homewares, ranging from the affordable to the exquisite and expensive.  For many centuries until the 20th, fine Chinese porcelain is especially prized in Europe. While the material was often used for pocket watch dials in the 19th century, porcelain is rarely used in watchmaking today, as it is too fragile for the typical wristwatch.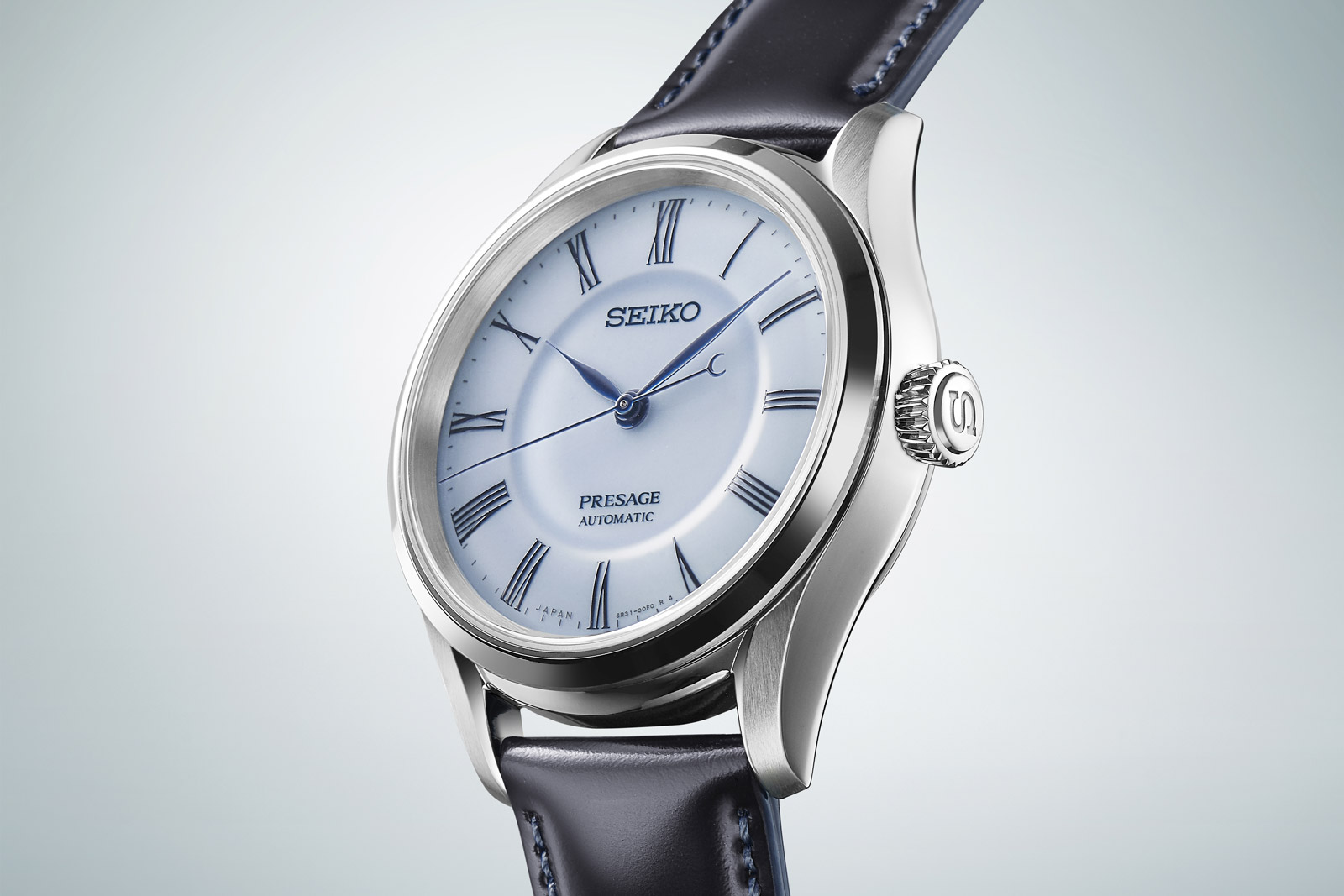 For the new Presage, Seiko turned to Shingama, a porcelain maker that was established some two centuries ago the town of Arita, a historical centre for porcelain in Japan. Shingama was able to provide a form of porcelain that's four times as hard as the conventional type.
The dials are created in the workshop under the supervision of Hiroyuki Hashiguchi, the master craftsman at Shingama. It starts with a modern, automated process where a mixture of clay and minerals is formed into a dial blank with a mould. The blanks are then fired at 1,300°C, transforming the blanks into their final form.
The firing process is repeated several times, each time with an additional layer of glaze applied by hand. The result is a smooth, luminous surface.
The resulting dial is one piece but with a sunken centre and domed chapter ring, creating a two-level appearance. This gives the hour markers a gently-domed profile, an unexpected feature that lends the watch more depth and appeal.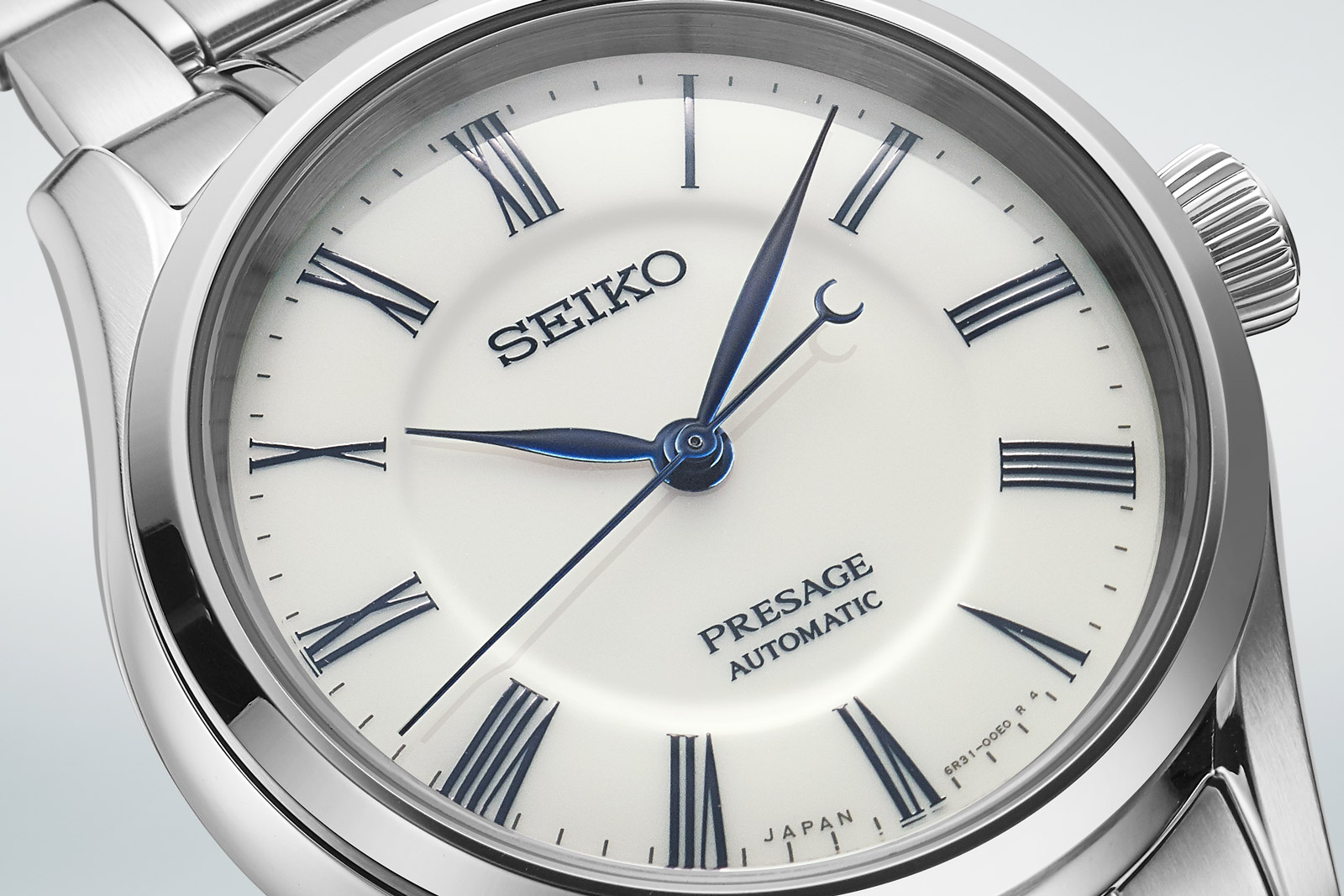 ---
Key Facts and Price
Seiko Presage Craftmanship Series Arita Porcelain Dial
Ref. SPB239J1 (white)
Ref. SPB319J1 (blue)
Diameter: 40.5 mm
Height: 12.4 mm
Material: Steel
Crystal: Sapphire
Water resistance: 100 m
Movement: Cal. 6R31
Functions: Hours, minutes, and seconds
Frequency: 21,600 beats per hour (3 Hz)
Winding: Automatic
Power reserve: 70 hours
Strap: Steel bracelet (SPB239); blue leather with folding buckle (SPB319)
Limited edition: No
Availability: Starting June at Seiko boutiques and retailers
Price: US$1,700
For more, visit seikowatches.com.
---
Back to top.
---
You may also enjoy these.