J.N. Shapiro Introduces the Infinity Tantalum
Traditional guilloche with unusual metals.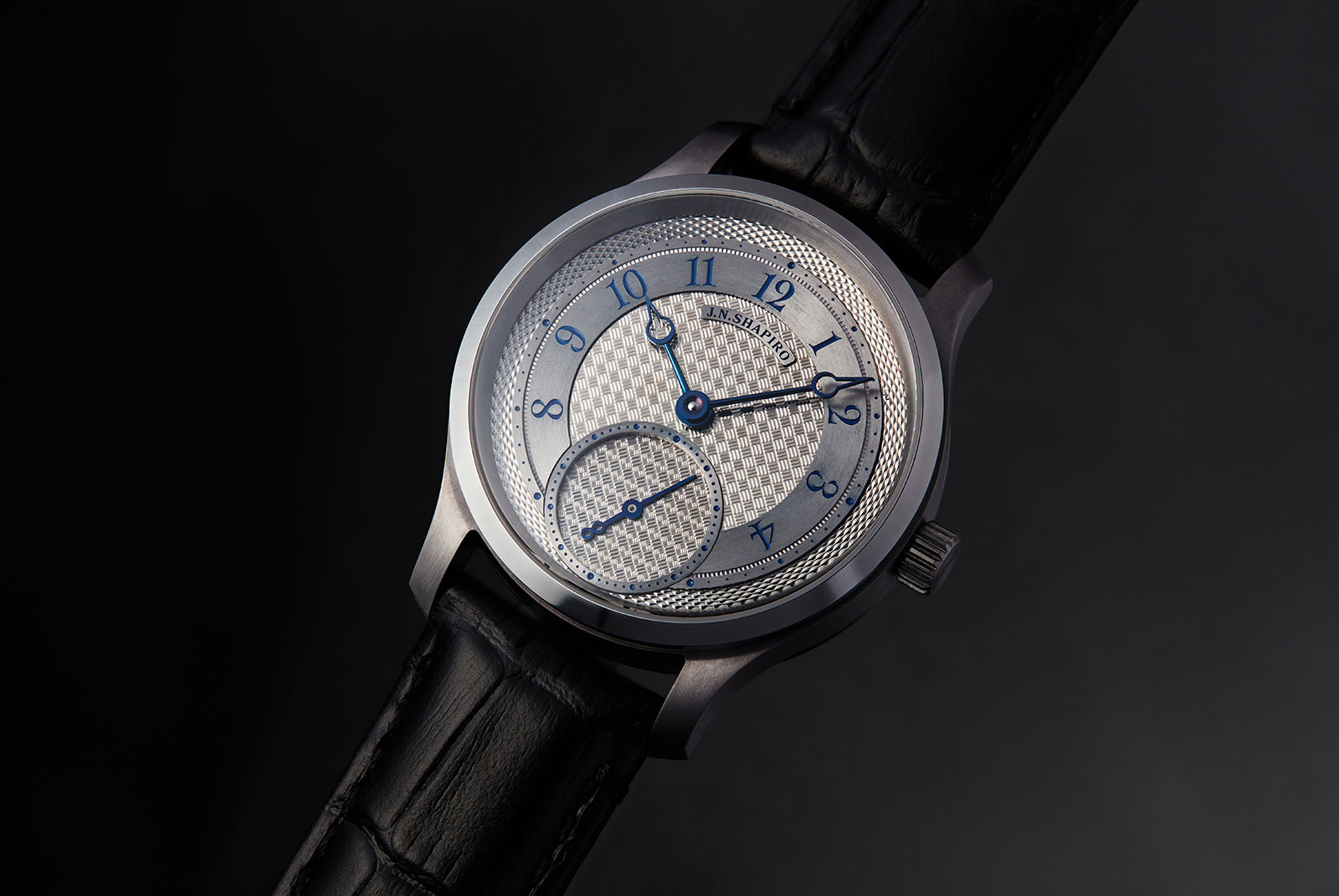 A self-taught guillocheur who conceived an engine-turned motif of his own, Joshua Shapiro was an educator before switching careers to focus on his eponymous brand, J.N. Shapiro.
His latest creation is the Infinity Tantalum, a limited edition wristwatch in his typical, classical style but in unusual metals – the guilloche dial is palladium while the chapter ring and case are tantalum (while a portion of the proceeds going to a medical charity). And more unusually, J.N. Shapiro is making both the tantalum components in house.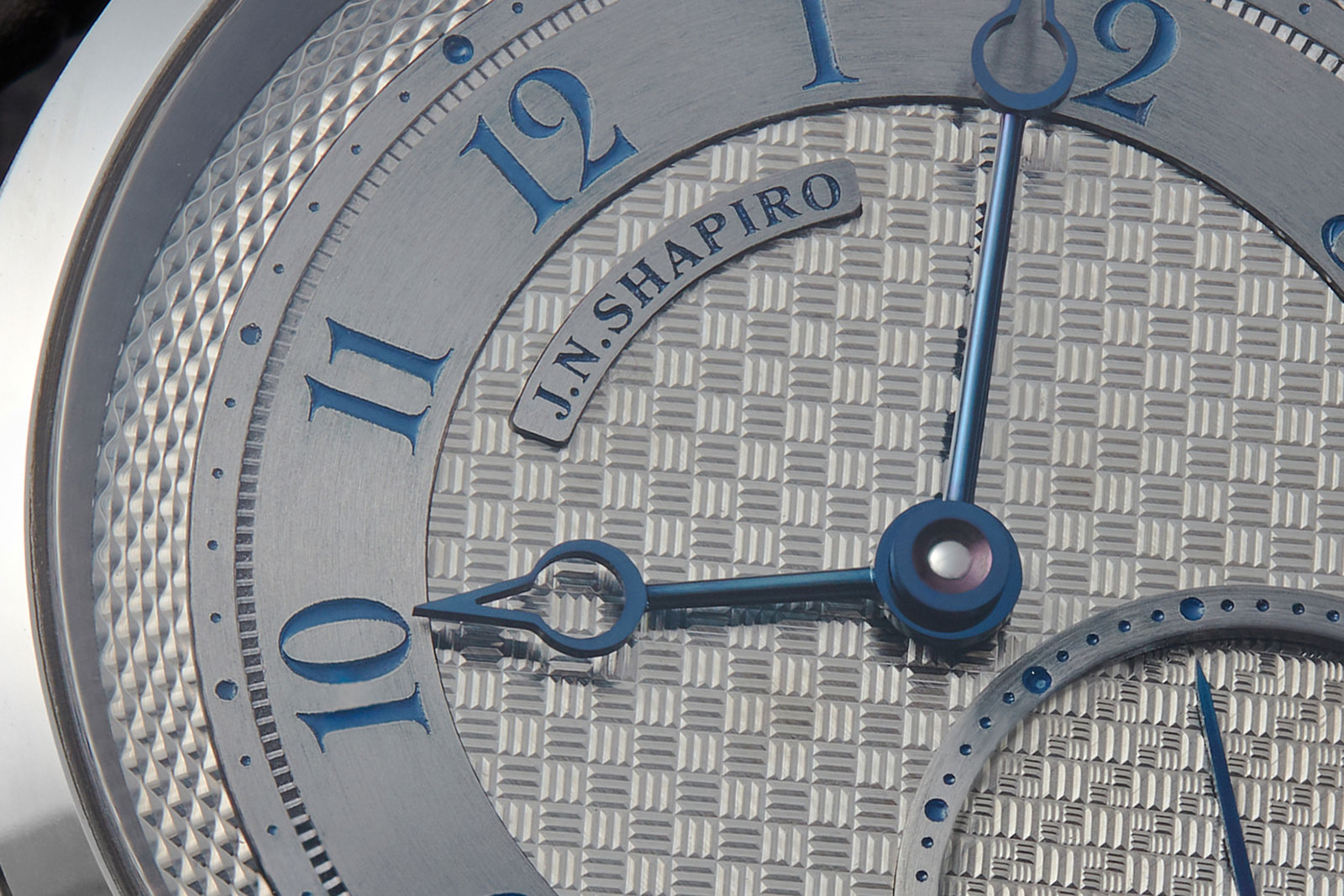 Initial thoughts
While Mr Shapiro's design looks conventionally traditional, it incorporates a handful of details unique to his brand. One is the open-tipped Breguet hands, and the other is the font for the Arabic numerals, which was custom designed for J.N. Shapiro.
Here the novel combination of metals give Mr Shapiro's watch an entirely different look, especially in the version with a grey-coated dial. It's an attractive look that's less Breguet-inspired than his earlier watches. And the use of tantalum for the case would also give the watch a pleasing heft, which will give it an appealing tactile feel.
At US$33,000, the Infinity Tantalum is pricier than Mr Shapiro's past models, though it is in line with the convention of tantalum cases being significantly pricier due to the challenges of fabrication. The metal wears out tooling several times more quickly than gold, requiring frequent replacement.
And the challenge of fabricating tantalum parts makes it a laudable achievement that both the case and chapter ring are produced in house. Although Mr Shapiro has only been making watches for just over three years, his brand has made impressive strides forward, with the in-house tantalum cases being just the latest (and presumably an in-house movement is coming along soon).
Metals and textures
While the dial retains the same design as Mr Shapiro's previous timepieces, it is made of metals rarely used for guilloche dials.
The dial itself is palladium, part of the platinum group of metals, while the chapter ring bearing the Arabic numerals is tantalum, like the case.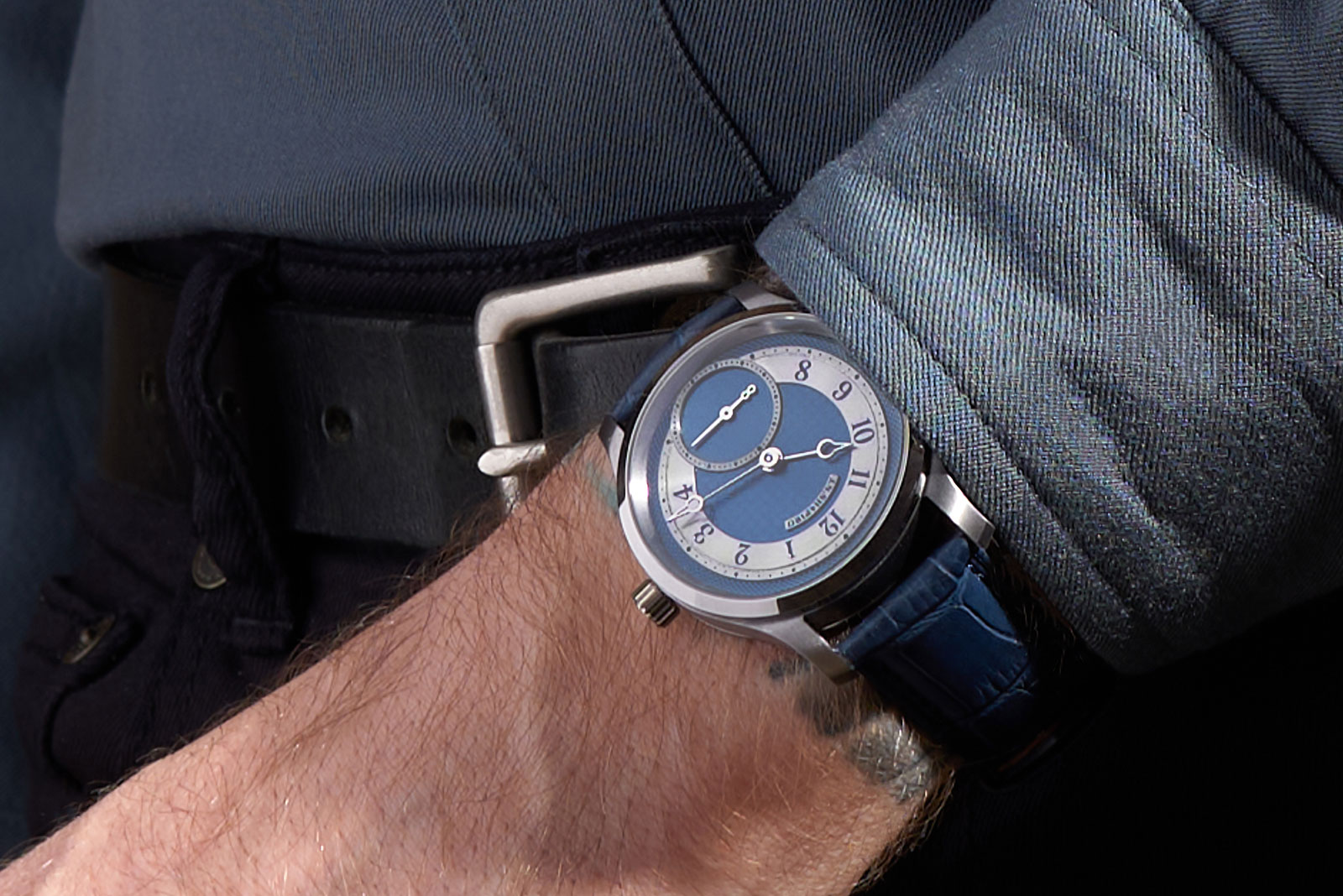 Available in three colours, the dial is finished in three different guilloche patterns, including Mr Shapiro's proprietary motif, Infinity. Made up of nested basketweave, the pattern repeats on itself and decorates the seconds register.
At 39 mm the case is slightly smaller than J.N. Shapiro's earlier models, but it retains the same form and details. The case middle is brushed, while the bezel is and back are polished.
It's made of tantalum, a dense metal with a bluish-grey tint that's not often used for watch cases because of the difficulty of machining the metal.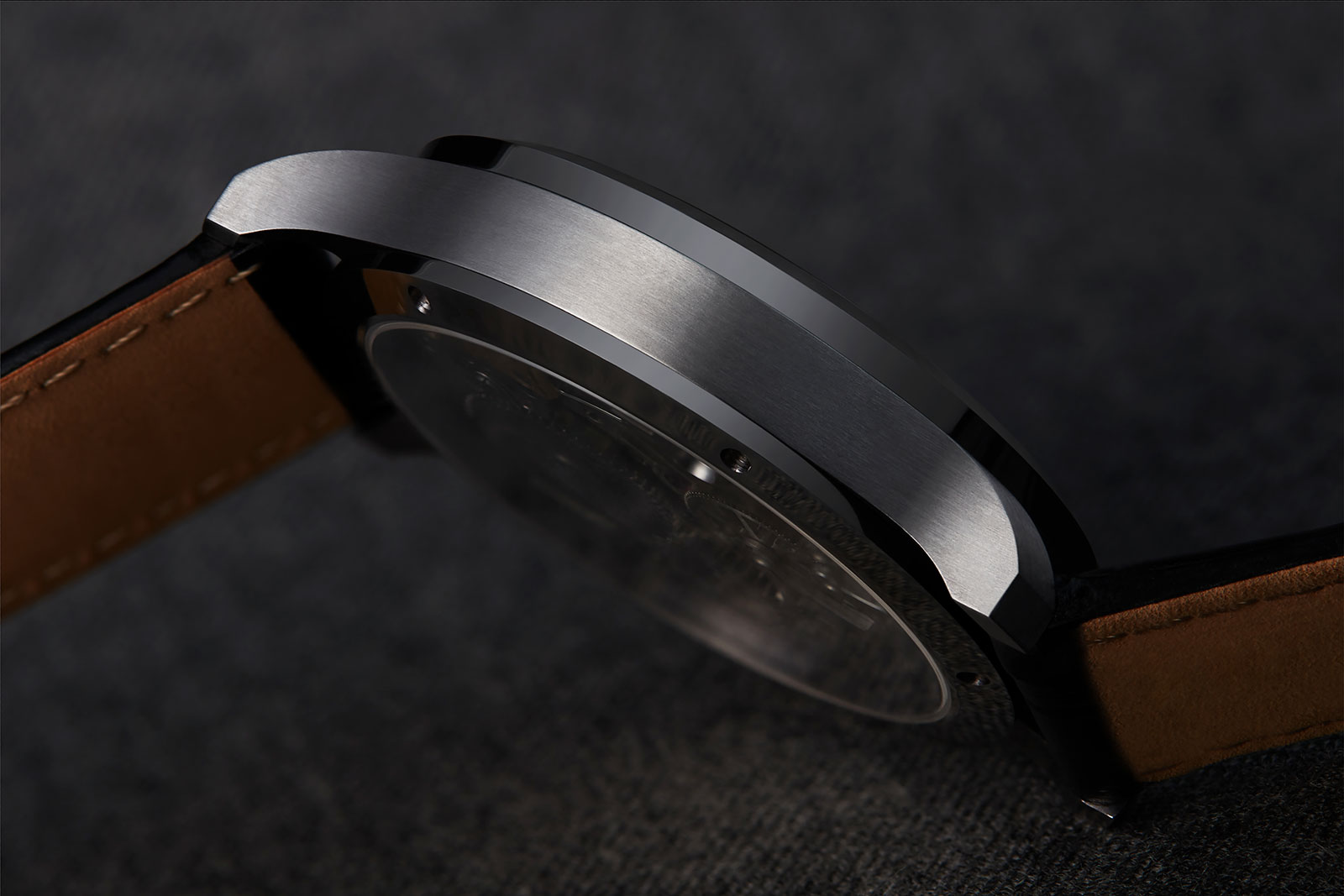 The Infinity Tantalum is powered by the same UWD 33.1 found in Mr Shapiro's other watches. It's made by Dresden-based Uhren Werke Dresden, a niche movement maker that supplies a handful of independent brands, including its sister company, Lang & Heyne.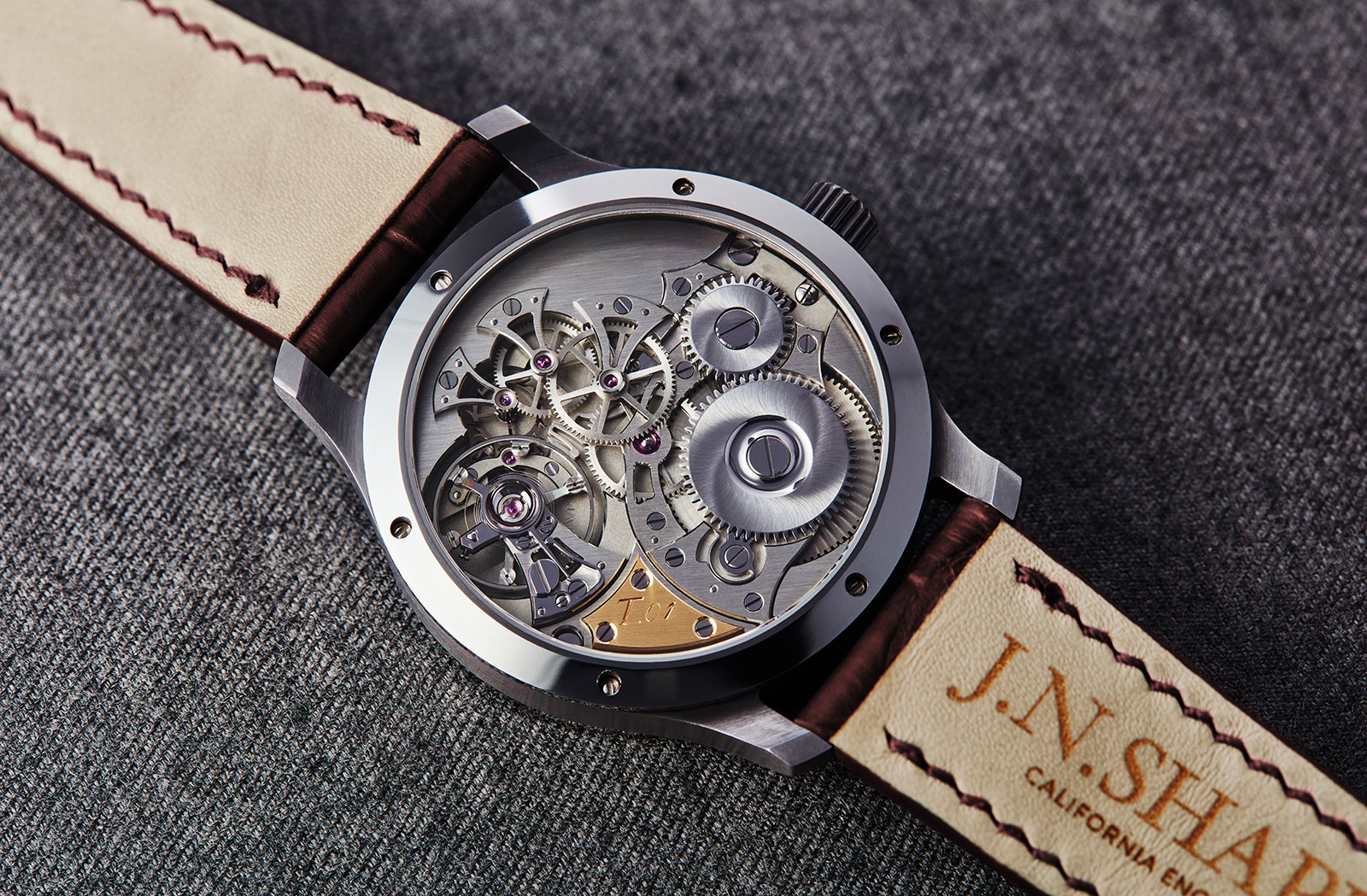 Five percent of the proceeds from the sale of the Infinity Tantalum series will go to the Juvenile Diabetes Association, an American charity that funds research into treatments of juvenile diabetes.
---
Key Facts and Price
J.N. Shapiro Infinity Tantalum
Diameter: 39 mm
Height: 9.75 mm
Material: Tantalum
Crystal: Sapphire
Dial: Palladium with tantalum chapter ring
Water-resistance: 30 m
Movement: UWD 33.1
Functions: Hour, minutes, and seconds
Winding: Hand-wind
Frequency: 21,600 beats per hour (3 Hz)
Power reserve: 53 hours
Strap: Alligator leather
Limited edition: 26 watches
Availability: Direct from J.N. Shapiro
Price: Starting at US$33,000, more with customisation
For more, visit Jnshapiro.com.
---
Back to top.
---
You may also enjoy these.