High School Principal by Day, Master Guillocheur by Night
Introducing Joshua Shapiro and the Infinity Series watch.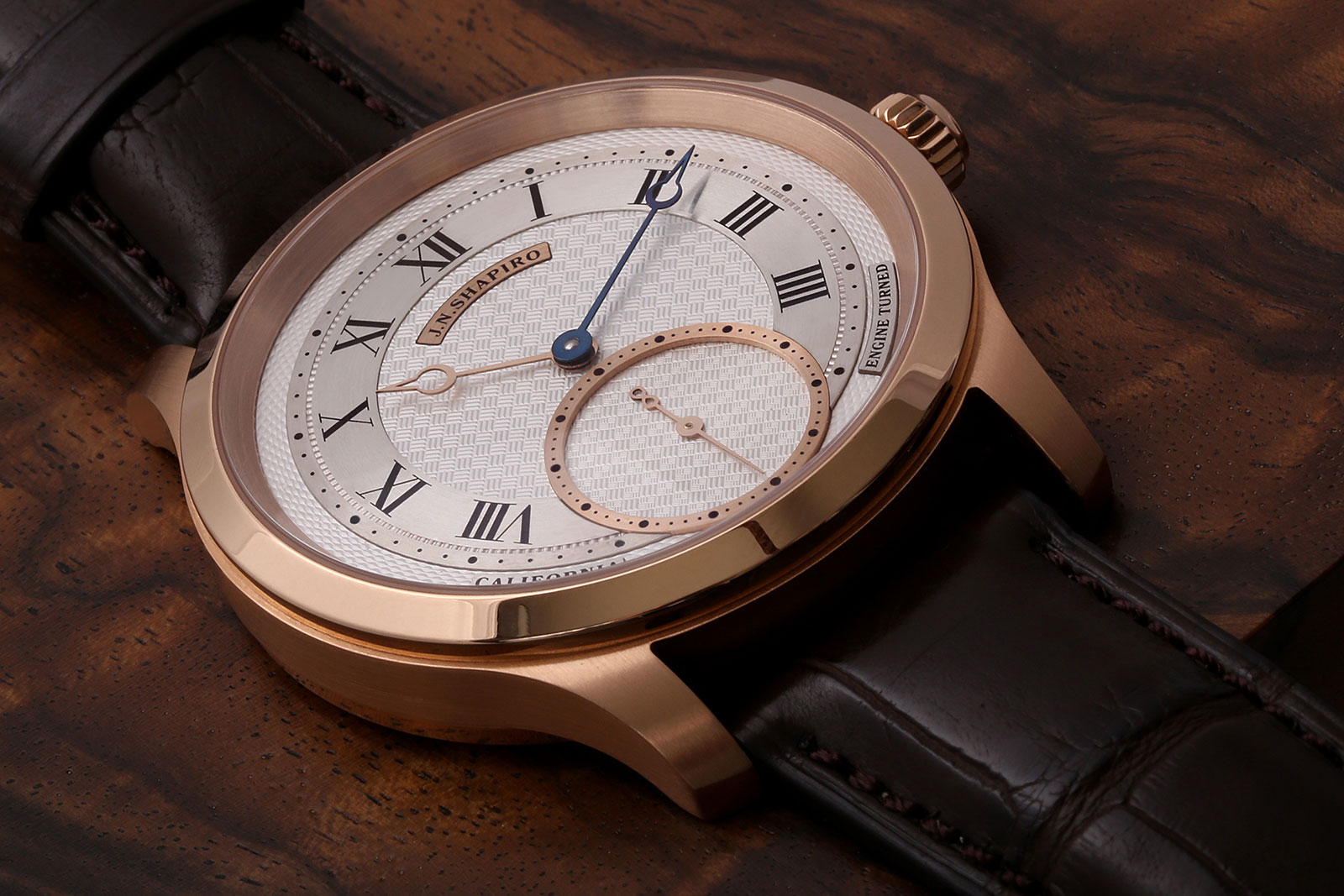 A high school principal who taught himself traditional engine-turning on a rose engine, Joshua Shapiro has just unveiled his first wristwatch, the Infinity Series.
Named after a new guilloche motif he developed – one that repeats on itself like a fractal – the Infinity Series was put together with assistance from several prominent names in watchmaking. Mr Shapiro has spent seven years working on watches and engine-turning, while apprenticing with American clock and watchmaker David Walter, while also corresponding with Roger W. Smith.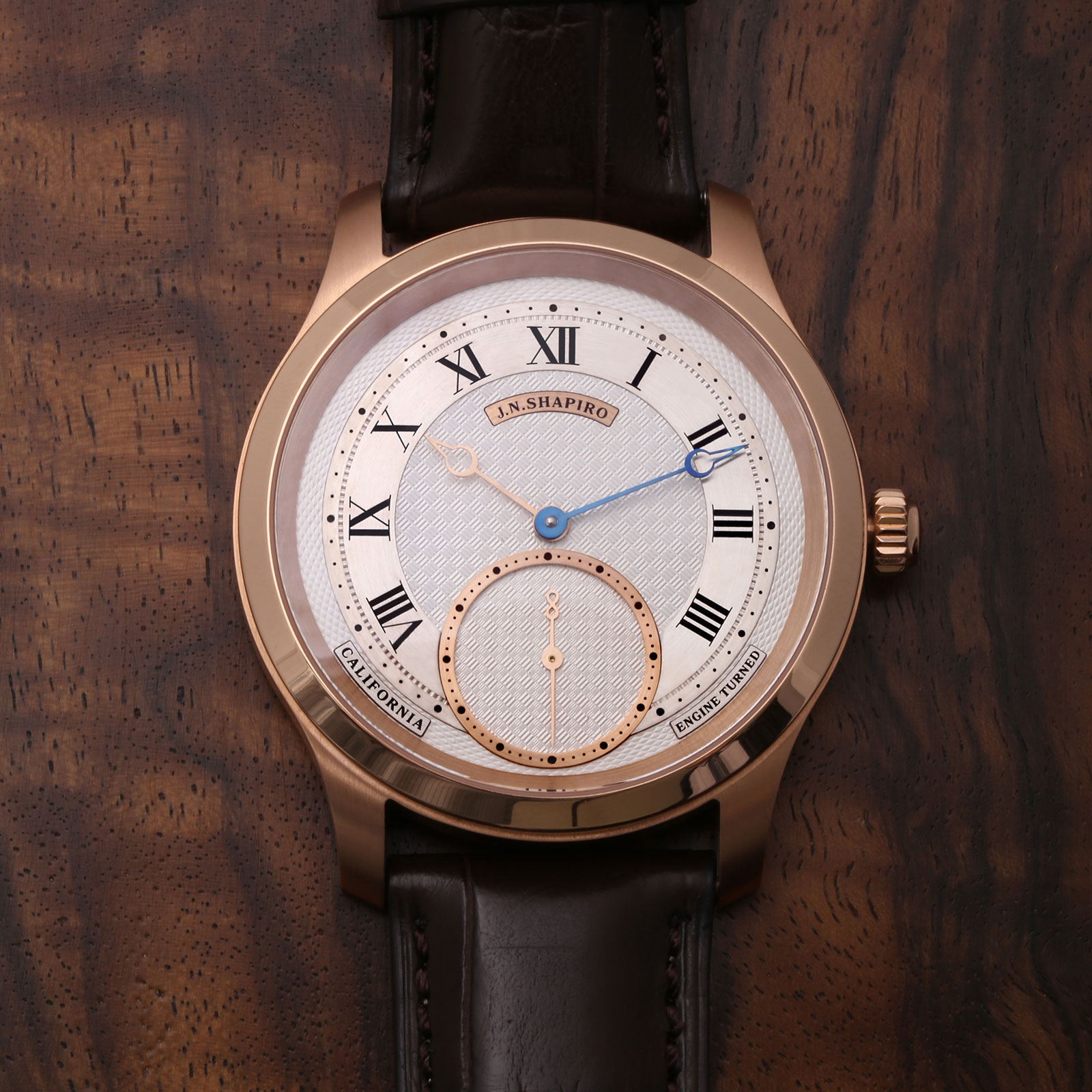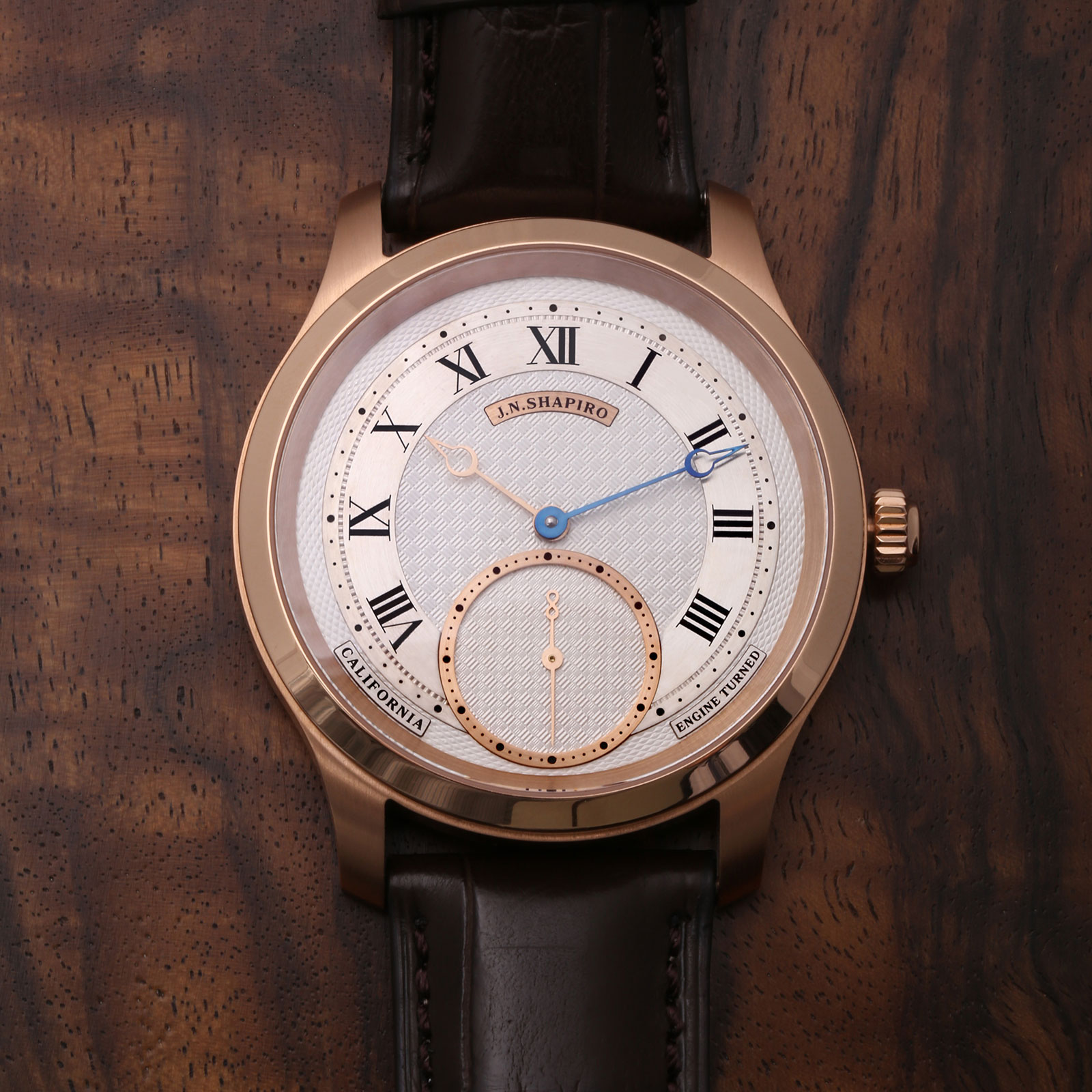 As a consequence, the Infinity Series is classically inclined in design, and heavy on craftsmanship, with the centrepiece of the watch being the dial. Covering the seconds sub-dial, the signature repeating guilloche, something Mr Shapiro describes as a "basketweave within a basketweave", is accomplished via a patent-pending method and a manually operated rose-engine. The technique is time-consuming enough that merely engraving the seconds sub-dial takes a week.
The rest of the dial is finished with traditional guilloche, including barleycorn on the outermost track, basketweave on the central portion, and circular graining on the chapter ring for the hours.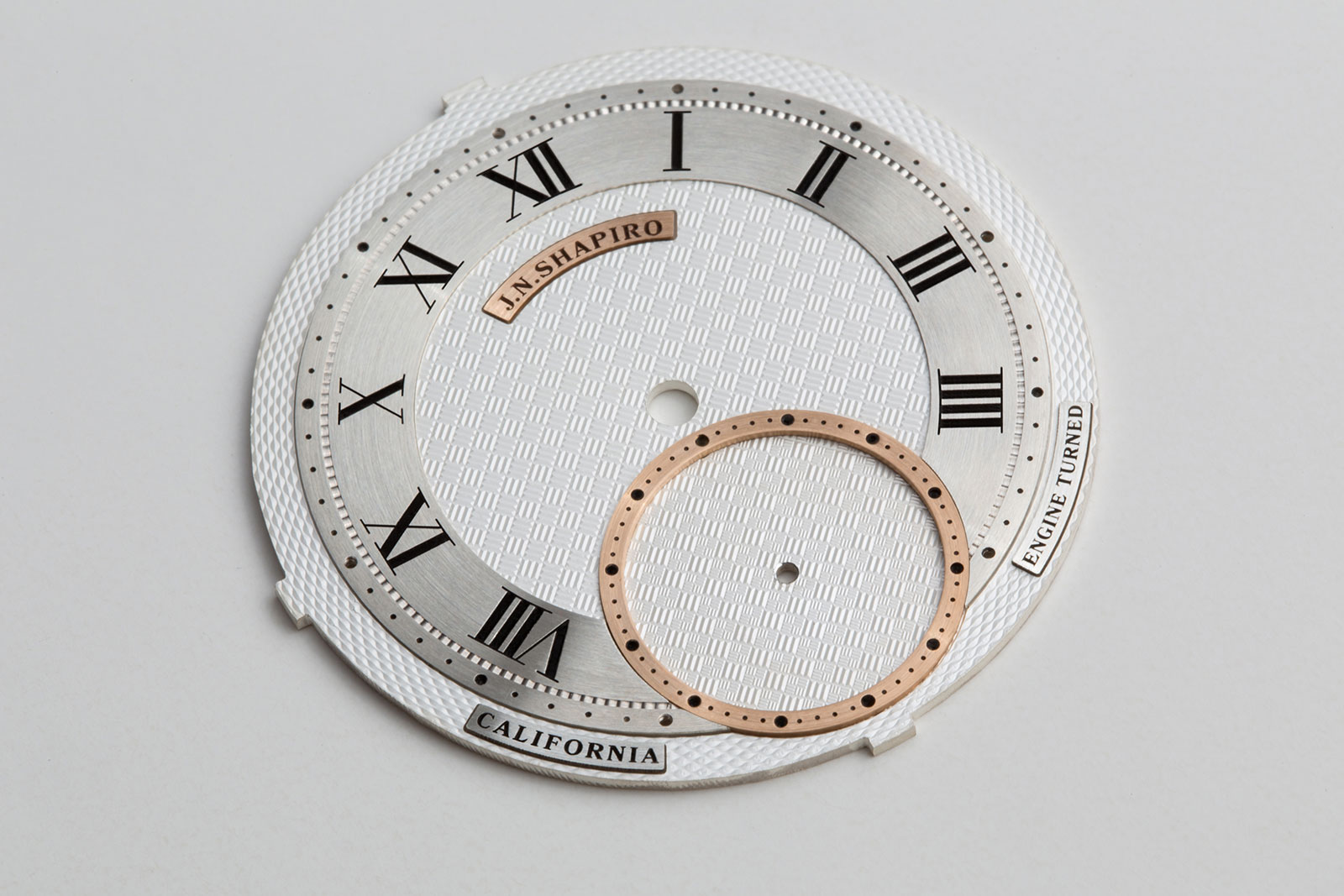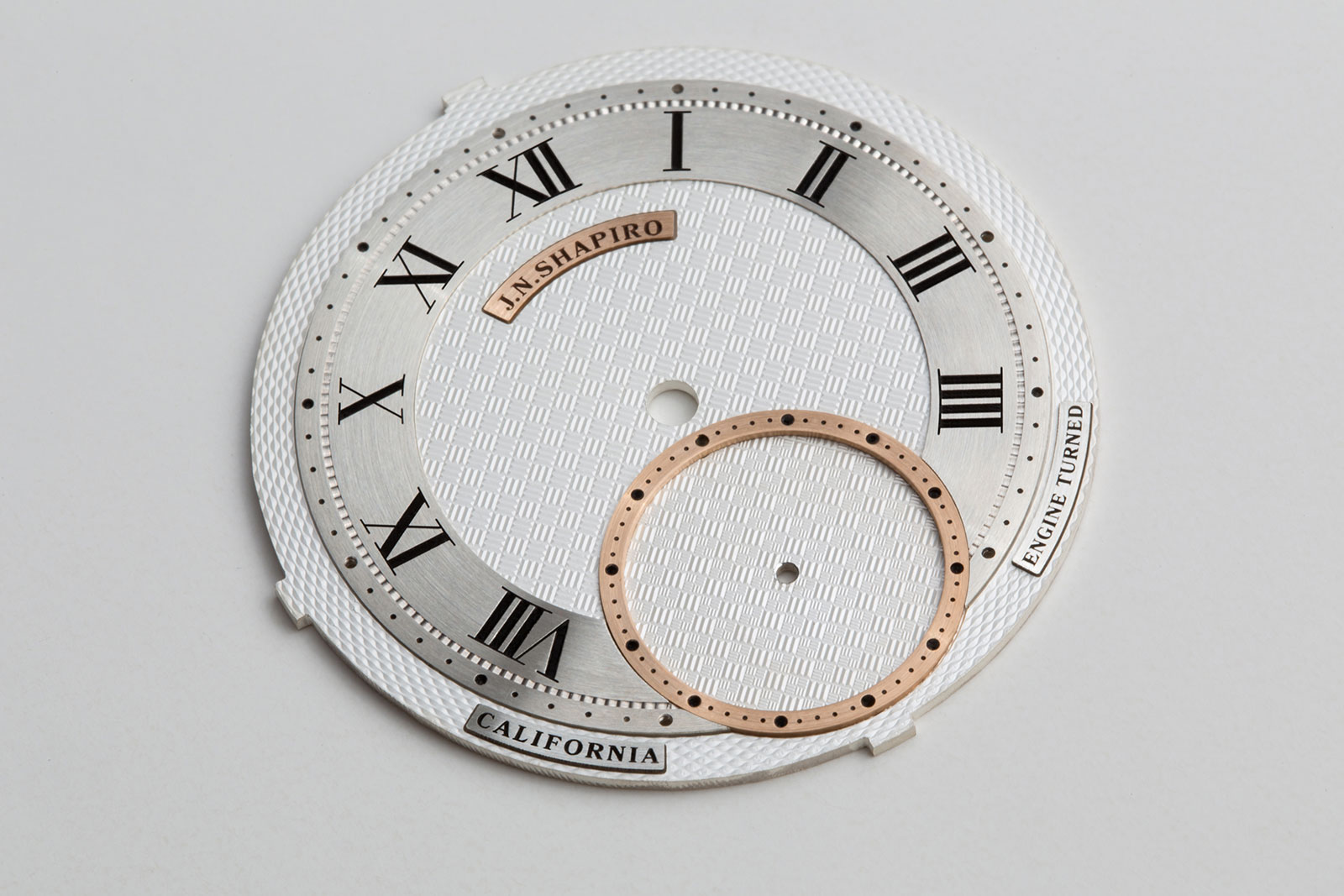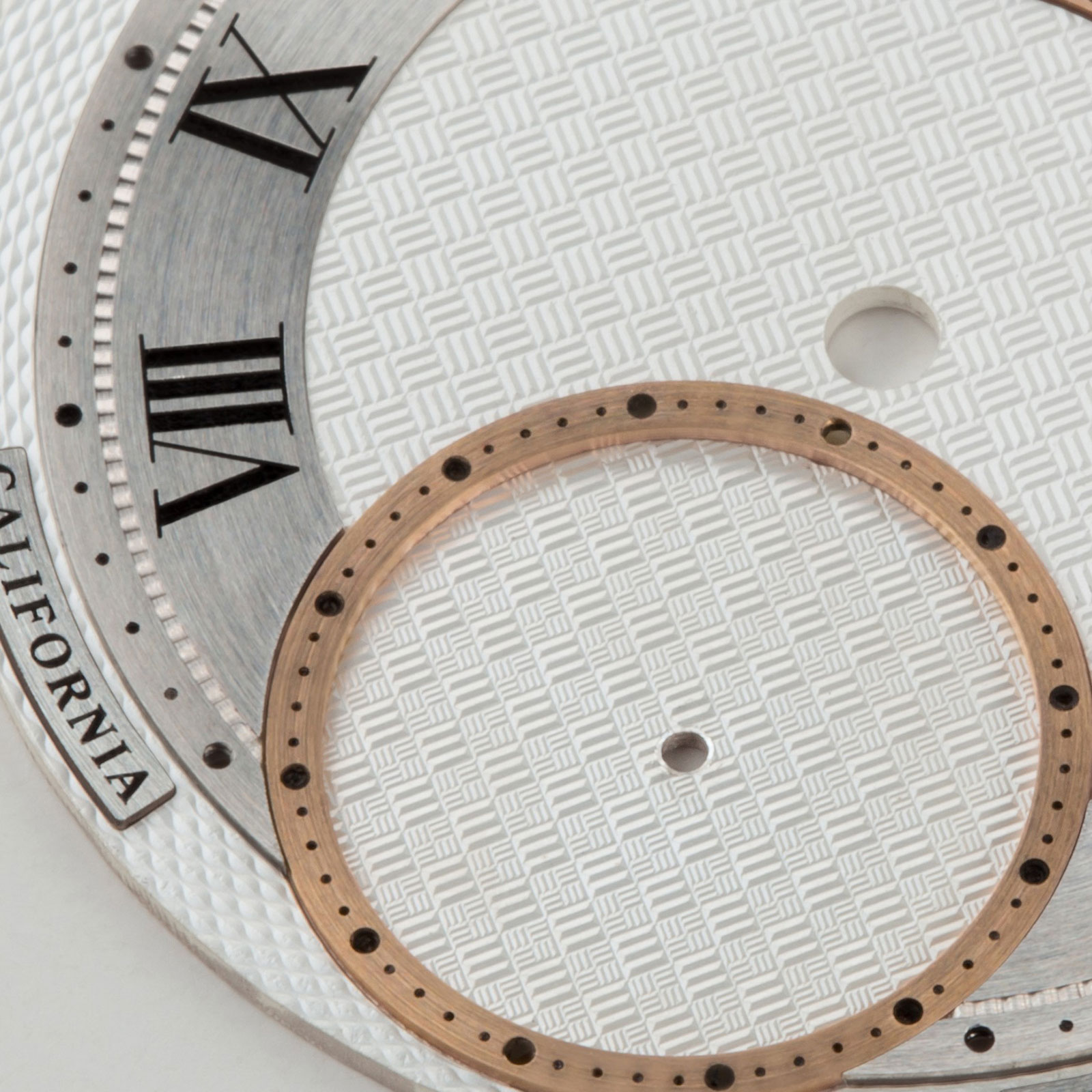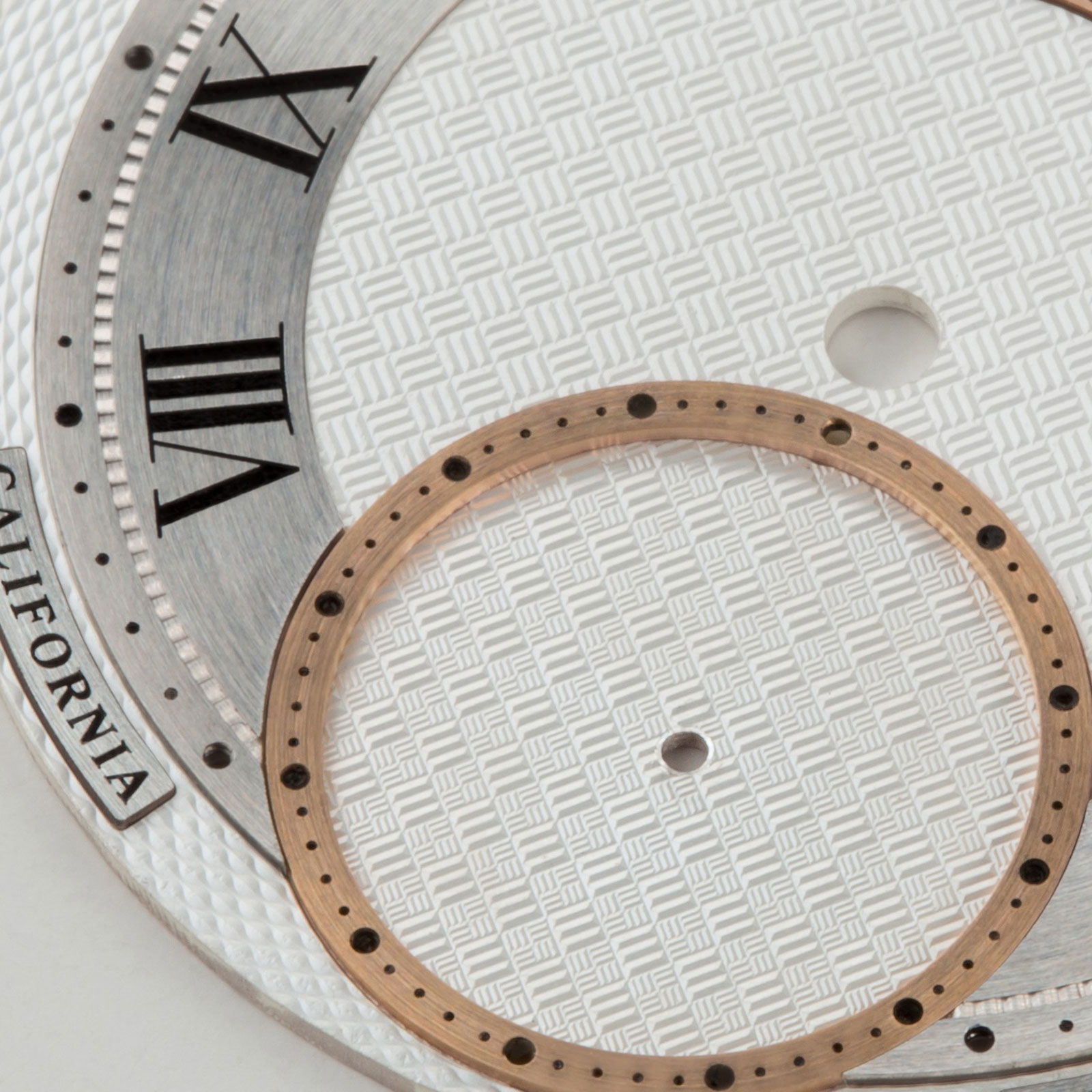 The dial is made of seven parts, that are either sterling silver or 18k rose gold, secured together with screws rather than soldering. According to Mr Shapiro, the only other contemporary watchmaker that does this is Roger W. Smith.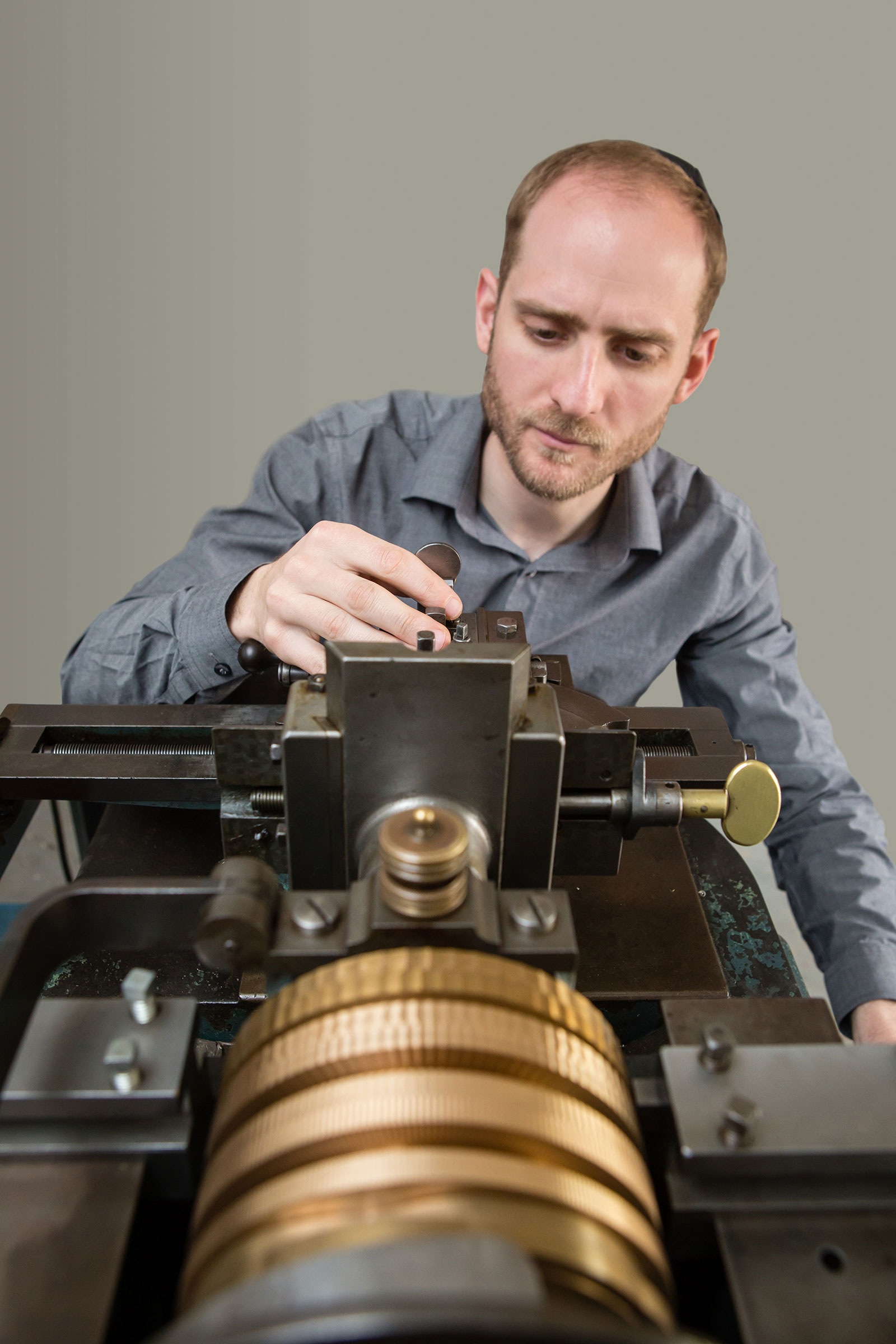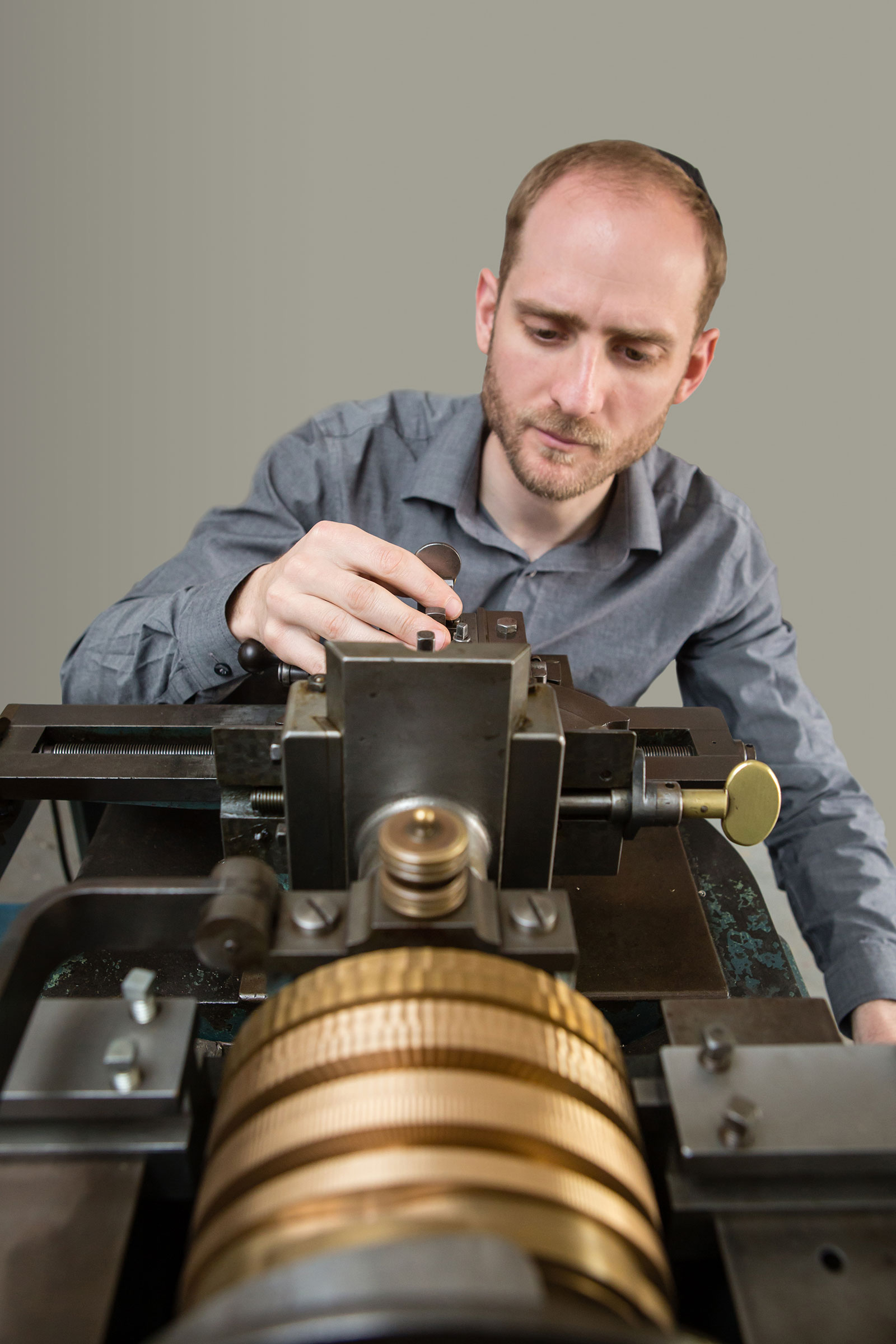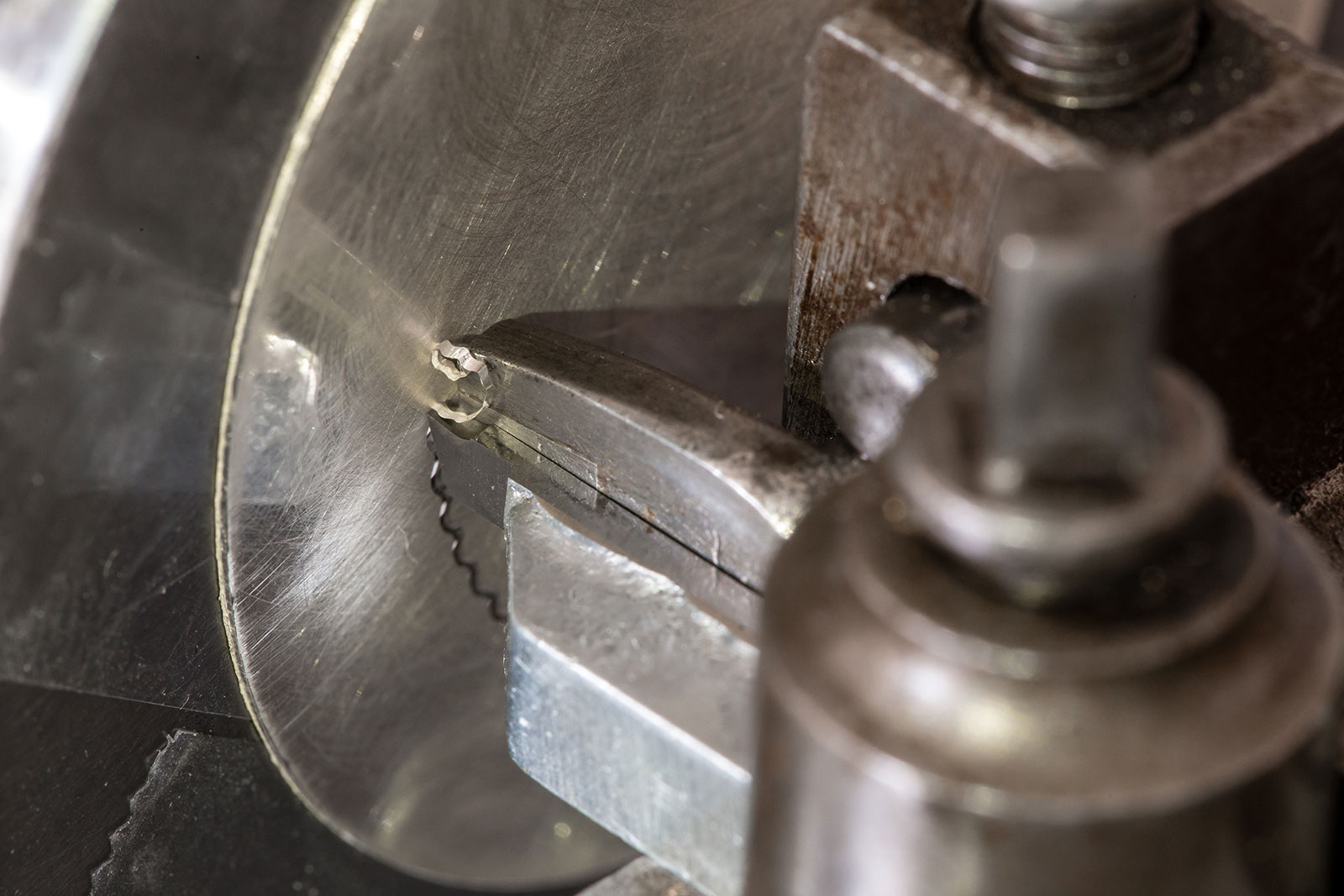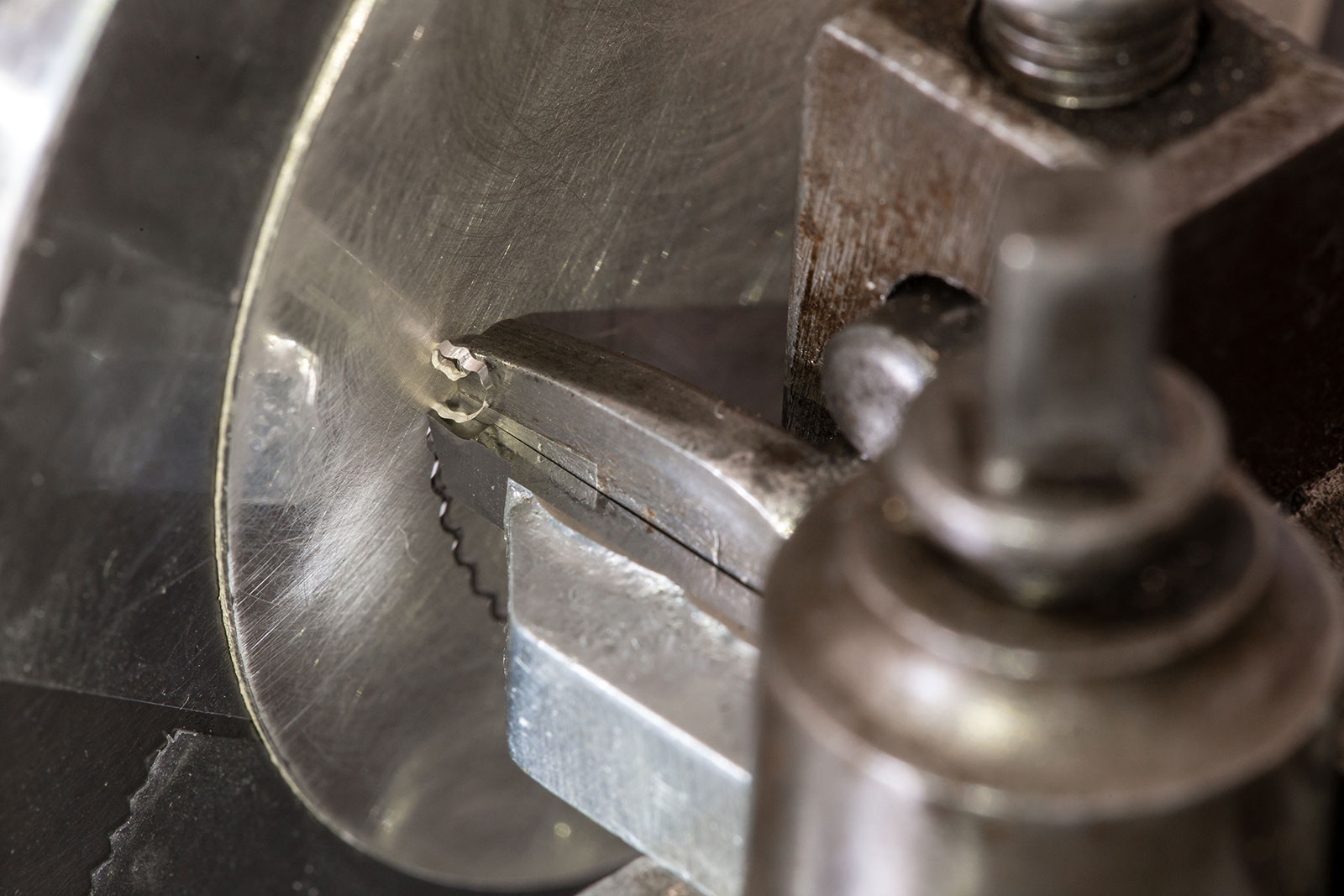 All of the markings on the dial are engraved, and then filled with ink. Silvering the dial components is also done in a tedious manner with acid and a blowtorch, rather than the easy way everyone else does it, which is silver-plating.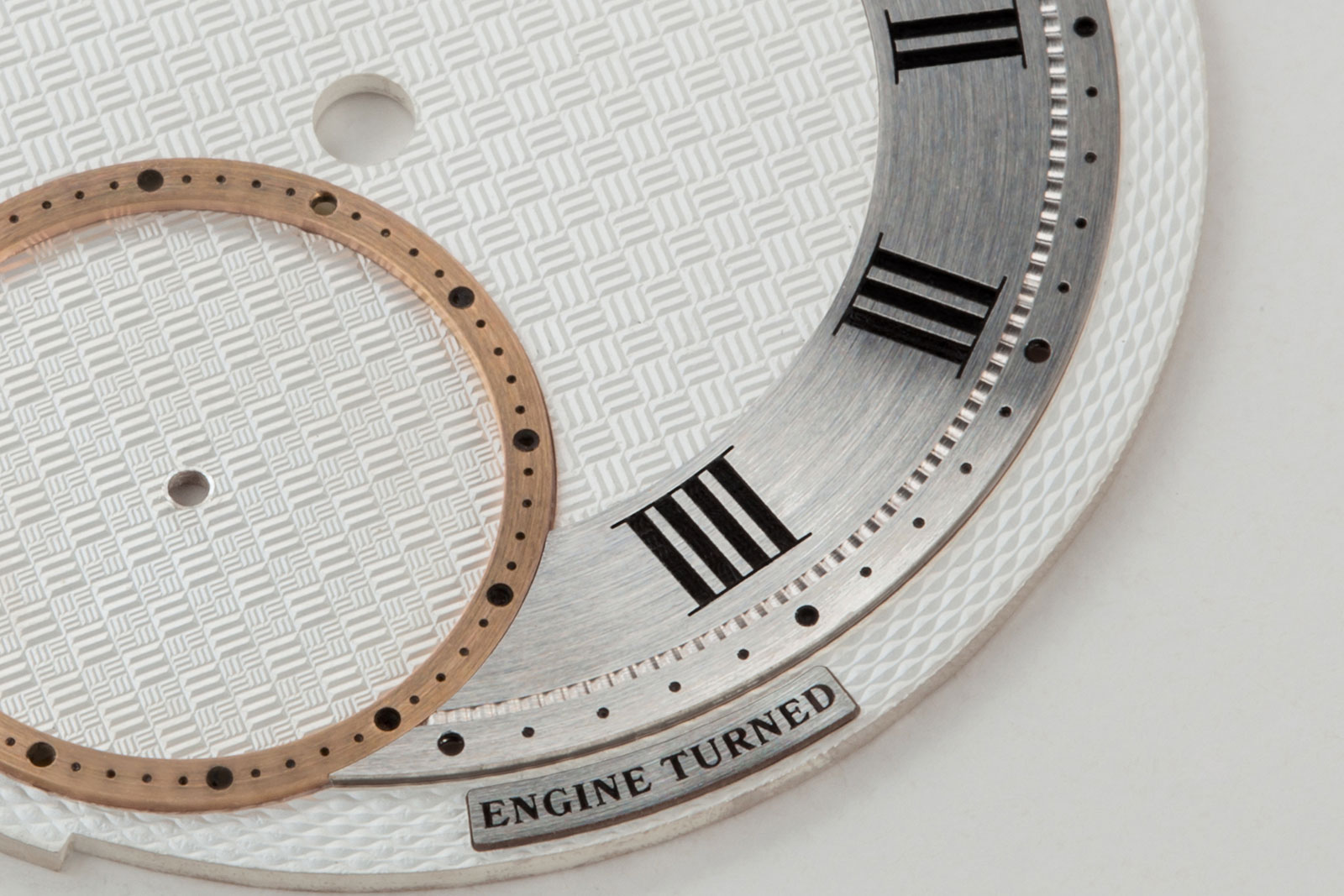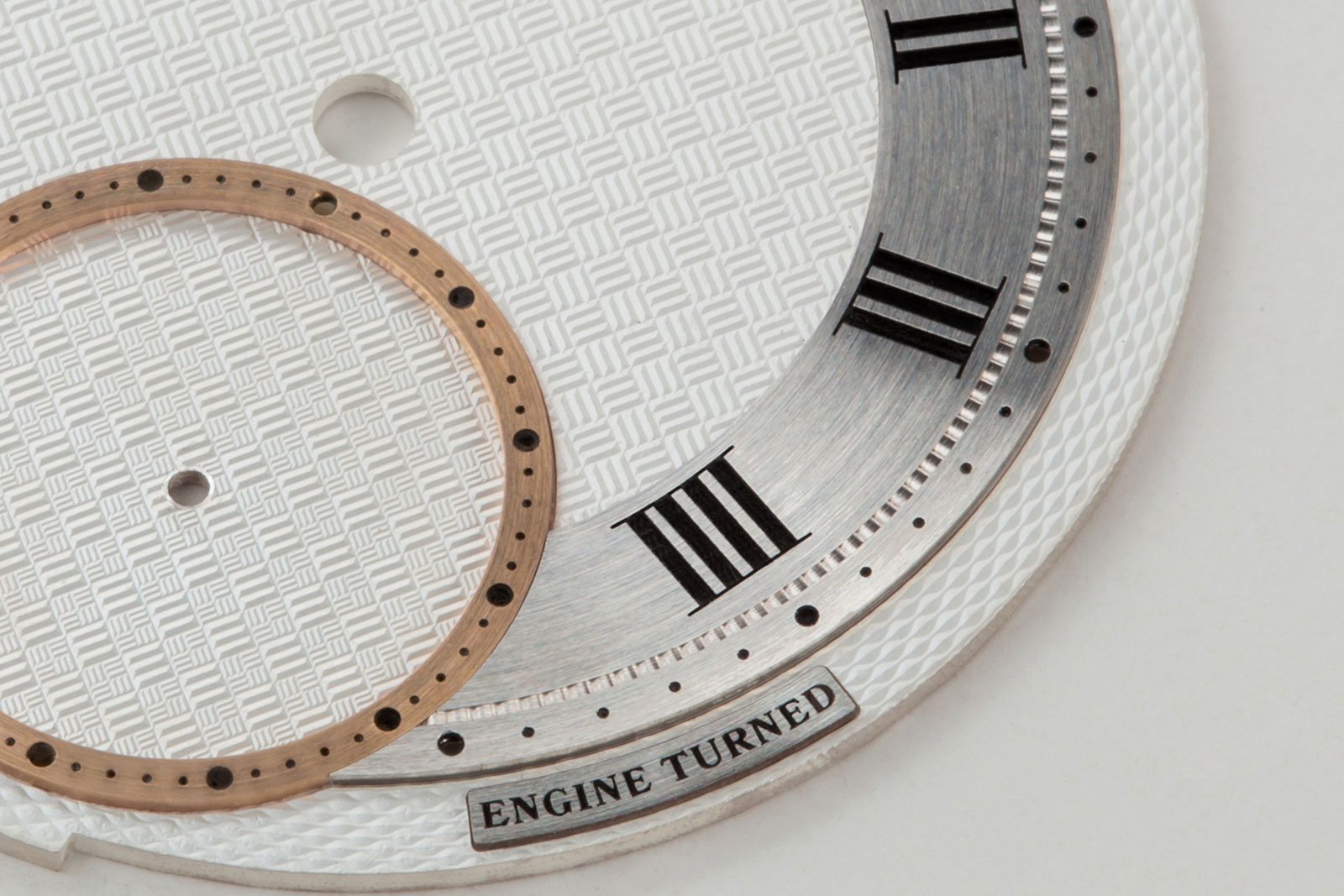 In its entirety the dial takes a month to finish, but Mr Shapiro also hand-makes the Breguet-style hands that have an open-worked tip, as well as the seconds hand that has an infinity-shaped counterweight. The minute hand is blued steel, while the others are 18k gold – but all the hands are similarly black polished.
The movement is sourced from Uhren-Werke Dresden (UWD), a sister company of independent watchmaker Lang & Heyne. UWD specialises making a high quality, manually-wound movement of relatively large size that has a distinct aesthetic with open-worked bridges. Decorated to a high level by hand, the UWD cal. 33.1 has an adjustable mass balance wheel and a swan's neck regulator index.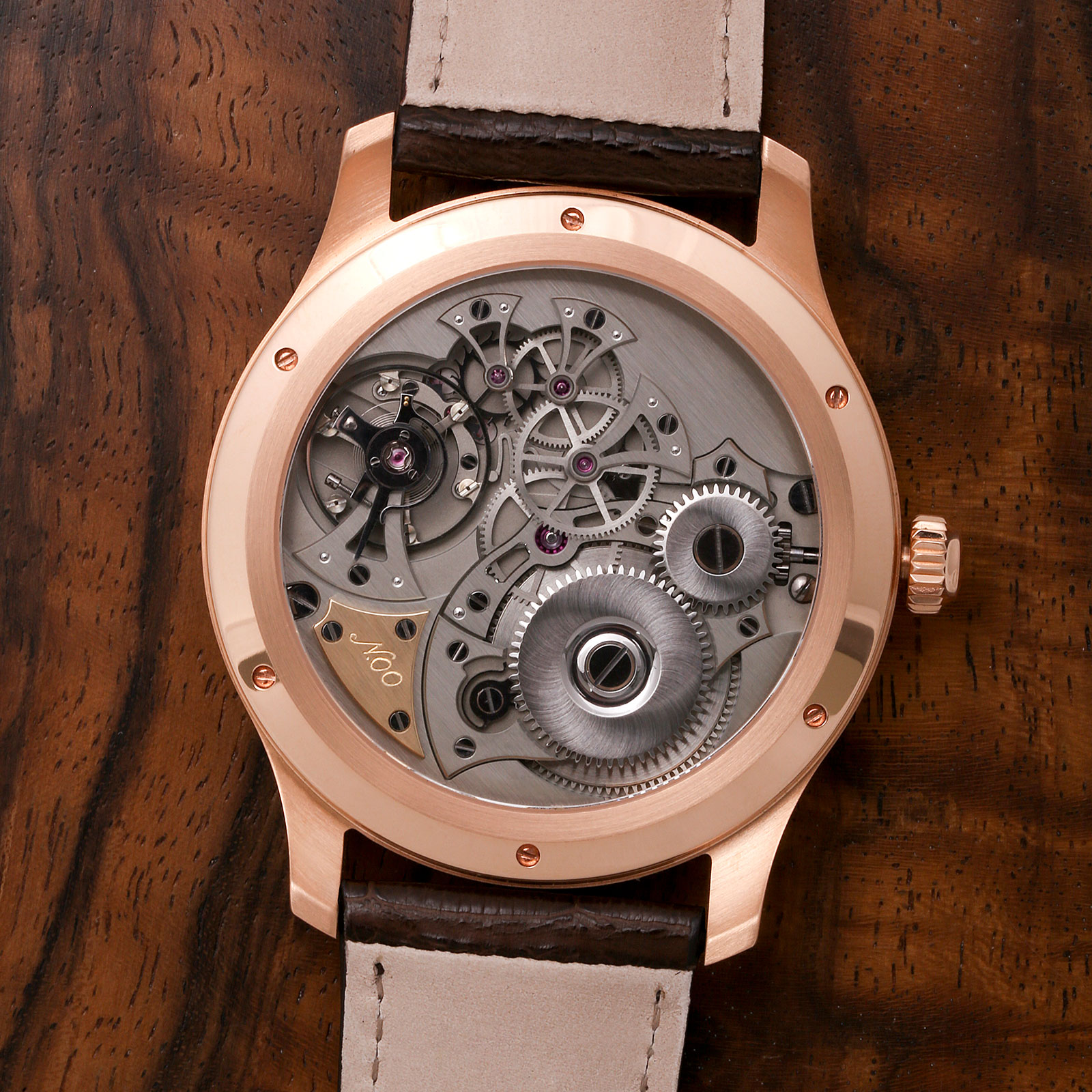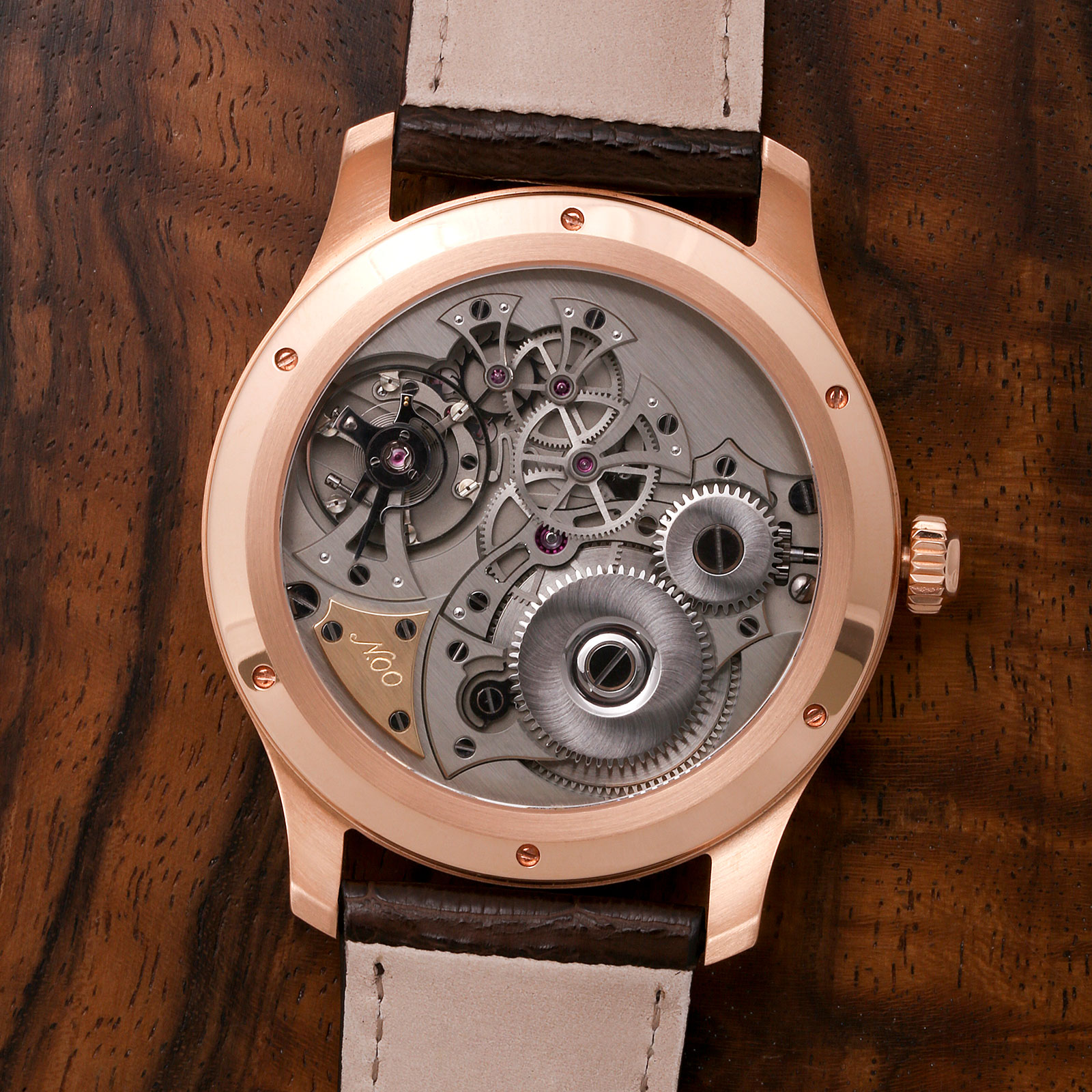 A movement detail unique to the Infinity Series movement is the 18k gold gold plate bearing the watch serial number, which has been engraved by Russian independent watchmaker Artur Akmaev, who is best known for his engraved, skeletonised watches.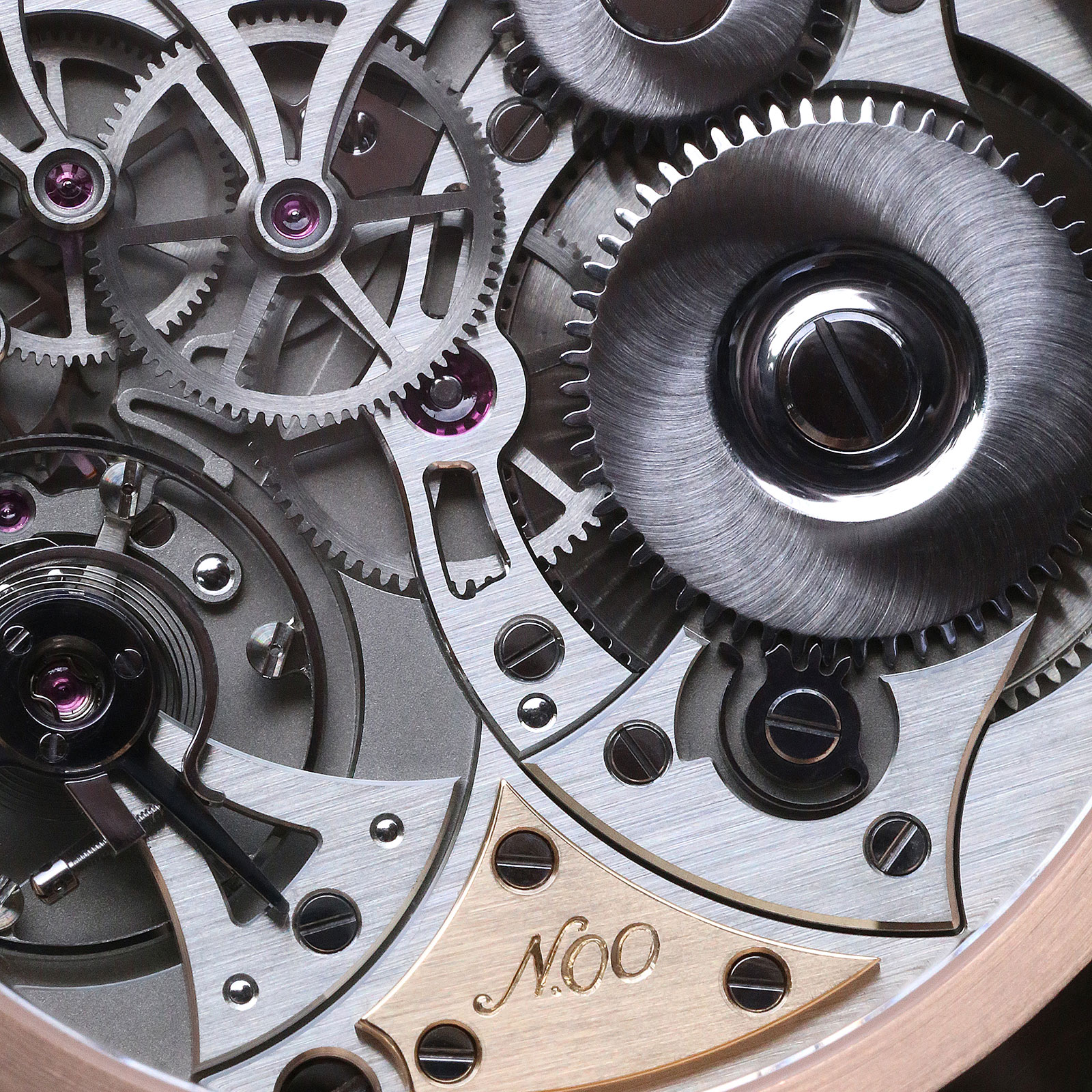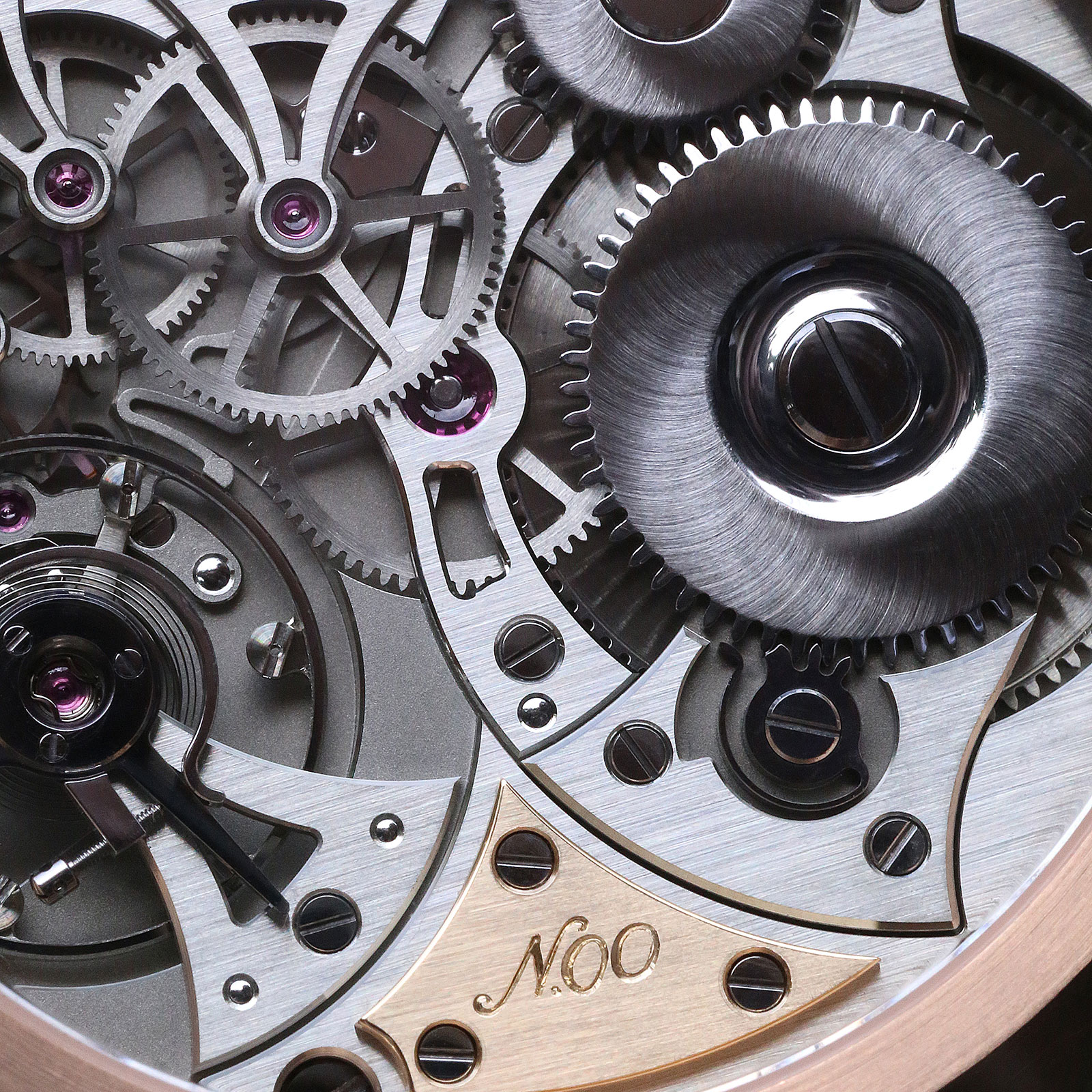 The watch case is 40mm and available in either 18k yellow, rose or white gold, with platinum and steel available on request.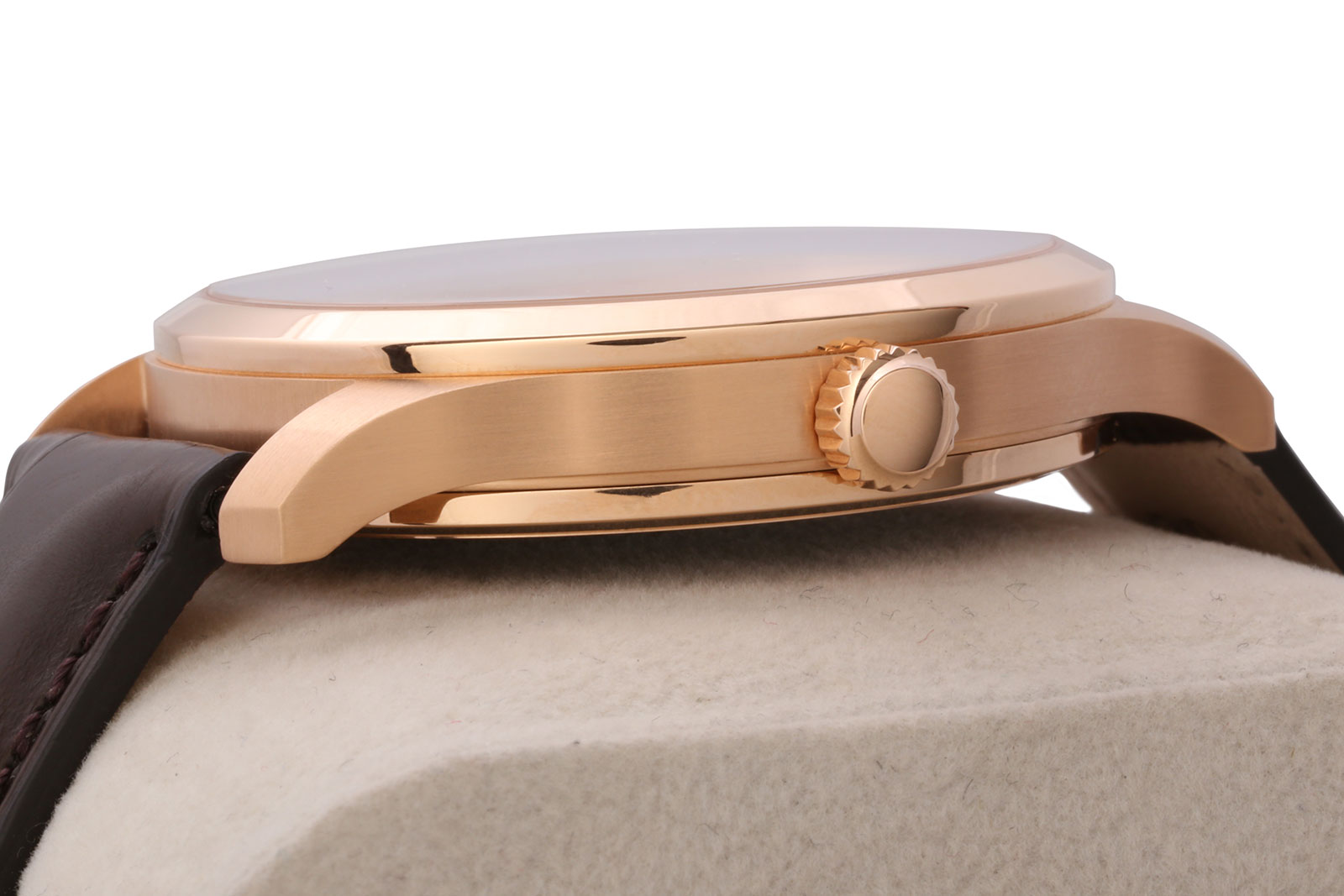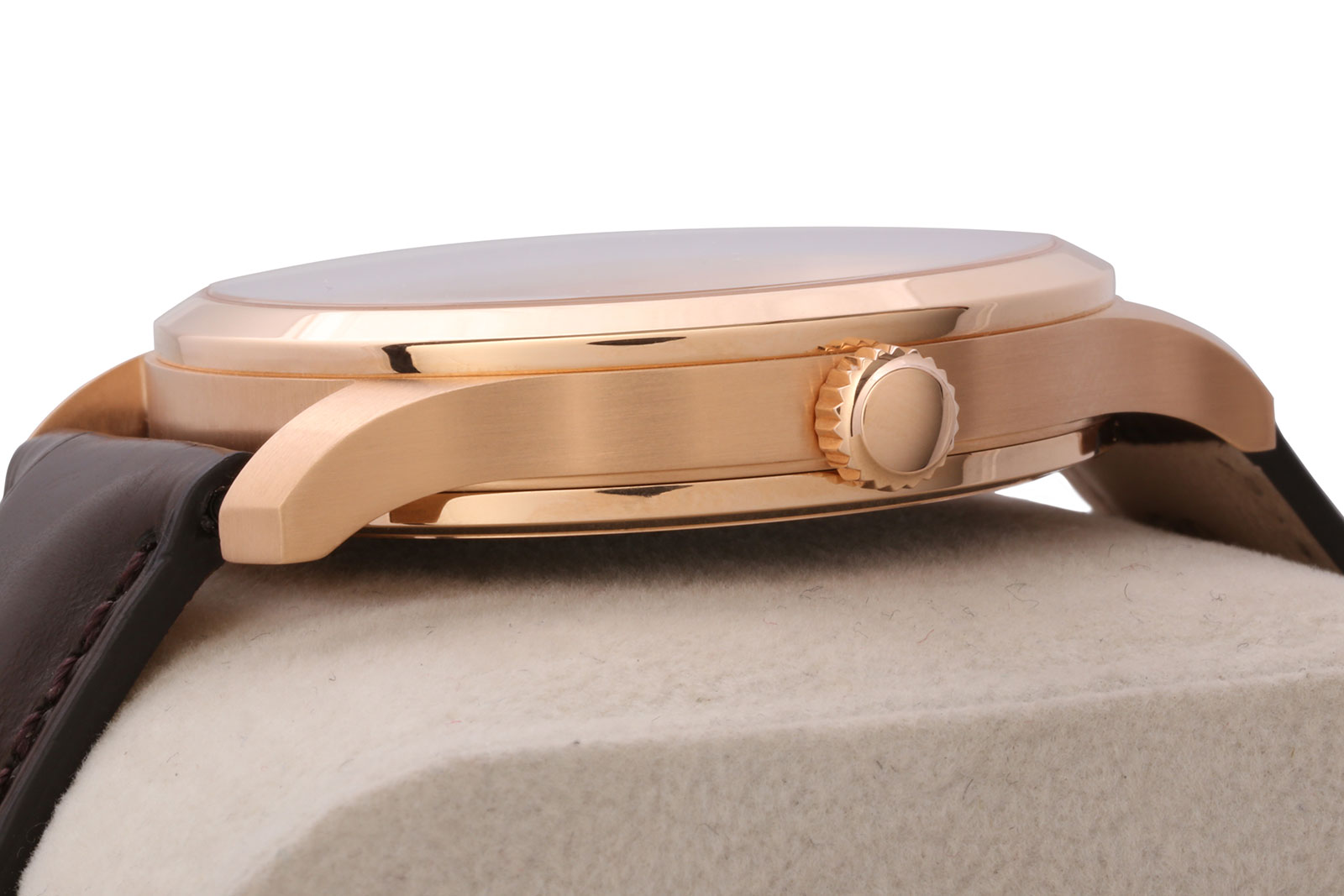 Price and availability 
The J.N. Shapiro Infinity Series starts at US$28,000 and is available direct from Mr Shapiro.
---
Correction December 13, 2018: The case diameter is 40mm, and not 42mm.
Back to top.
---
You may also enjoy these.