Highlights: Independent Watchmaking at Phillips' Hong Kong Auction
Excellent and perhaps overlooked.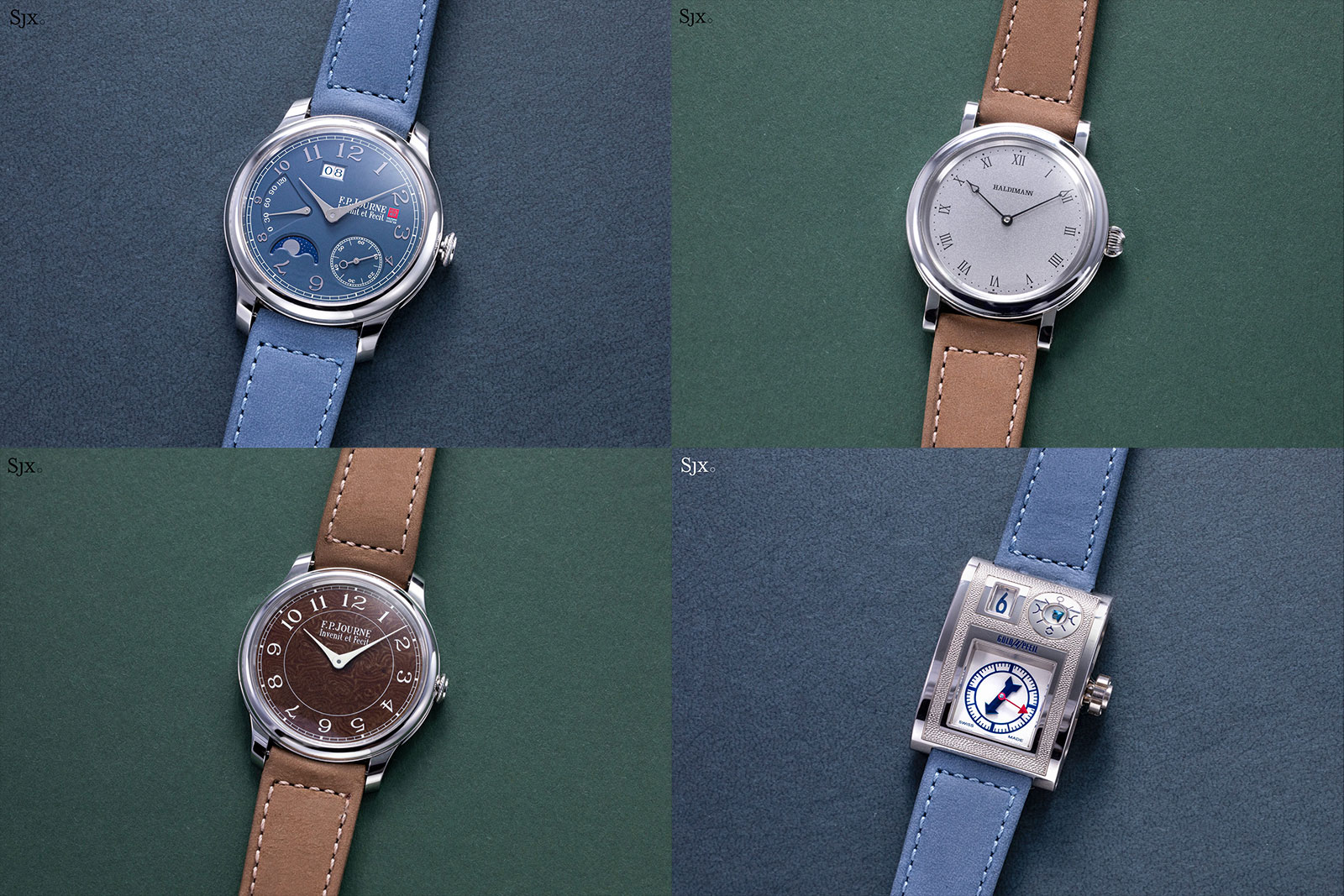 Phillips sold US$74.5 million of watches during its recent Geneva auctions, the besting the two-decade old record set by Antiquorum in 2002 for the biggest watch auction ever. Now it the focus shifts to Hong Kong for the fall watch sale in the city.
Amongst the top lots in Geneva were important creations by independent watchmakers, including the Philippe Dufour Grande Sonnerie wristwatch that sold for US$5.2 million, as well as an F.P. Journe Resonance Souscription that achieved US$4.3 million (fees included).
Fortunately there are fine examples of the genre for far less money at the upcoming Hong Kong auction. We round up some of the most notable – and possibly overlooked – in the sale, including the little-known F.P. Journe Octa "France-China", the rarely-seen Haldimann H11, and a pair of quirky watches by Vianney Halter (but designed by Pascal Pages).
The Hong Kong Watch Auction: XIII takes place on November 25 (for lots 801-852) and November 26 (lots 853-1106). The full catalogue and registration for bidding are available on Phillips.com.
---
Perhaps the most complicated watch ever conceived by Vianney Halter is the Opus 3, which was originally a collaborative effort between the watchmaker and American jeweller Harry Winston.
Entirely digital in its time display, the Opus 3 has no hands, but instead six apertures on its face. The date occupies the two windows in the centre, with the left column of windows showing the hours and right containing the minutes.
At a glance there's seems to be no seconds, but it incorporates a jumping countdown seconds that kicks in only during the last four seconds of a minute, with discs showing "56" to "59" sliding out to cover the first digit of the hours in the top-left window.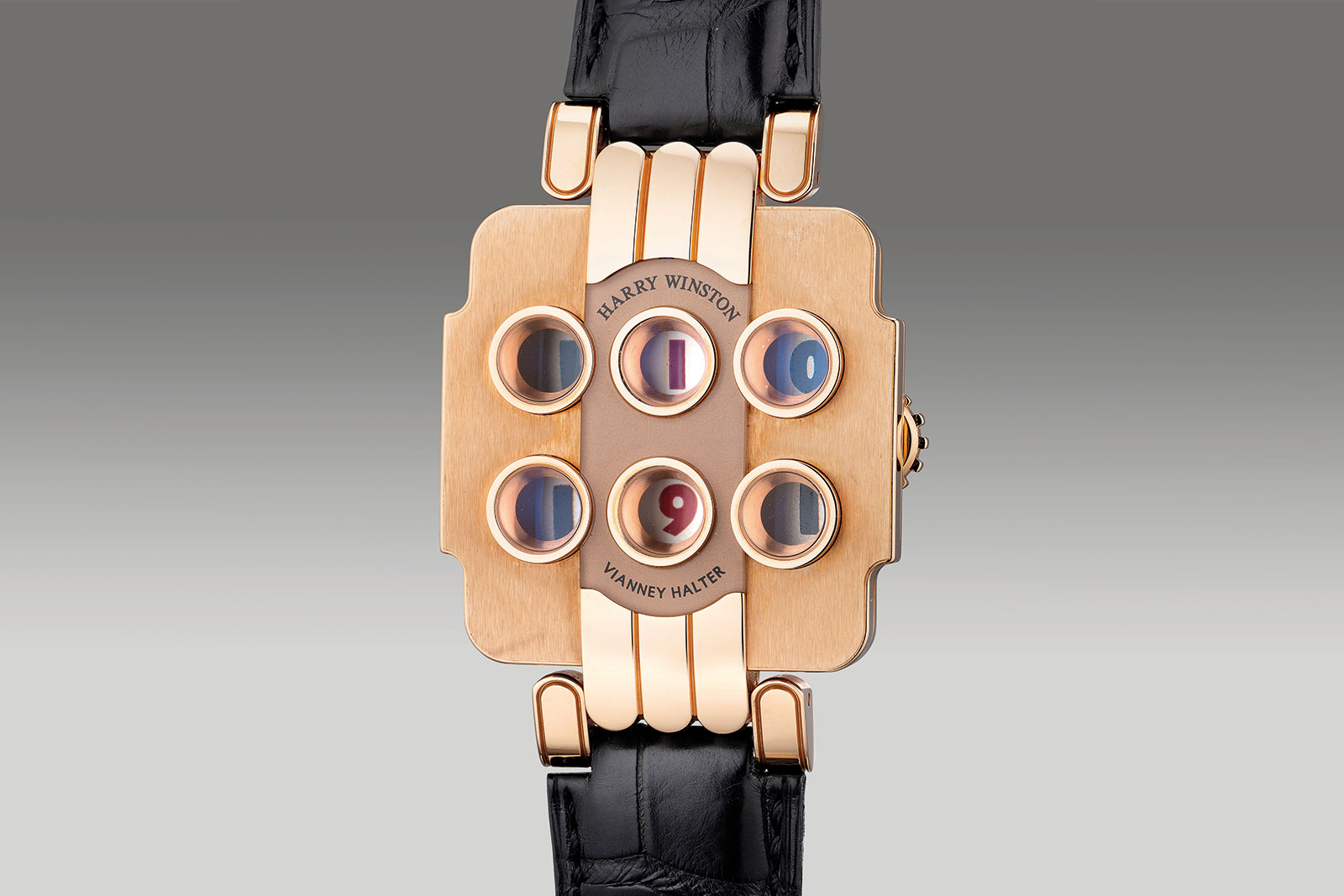 Immensely complex despite the simple display, the Opus 3 was overly ambitious and consequently took over a decade to realise. Mr Halter eventually departed the project, leaving it to others to execute, and it was finally completed by Audemars Piguet Renaud & Papi (APRP), the complications workshop owned by the maker of Royal Oak. The complexity of the movement means that despite having been perfected by APRP, the digital display remains finicky, being more like a delicate grand complication rather than the time-only watch that it is.
But the decade-long wait was certainly worth it, as the result is impressive and important. It remains the world's only mechanical watch that has an entirely digital display of hours, minutes, and seconds.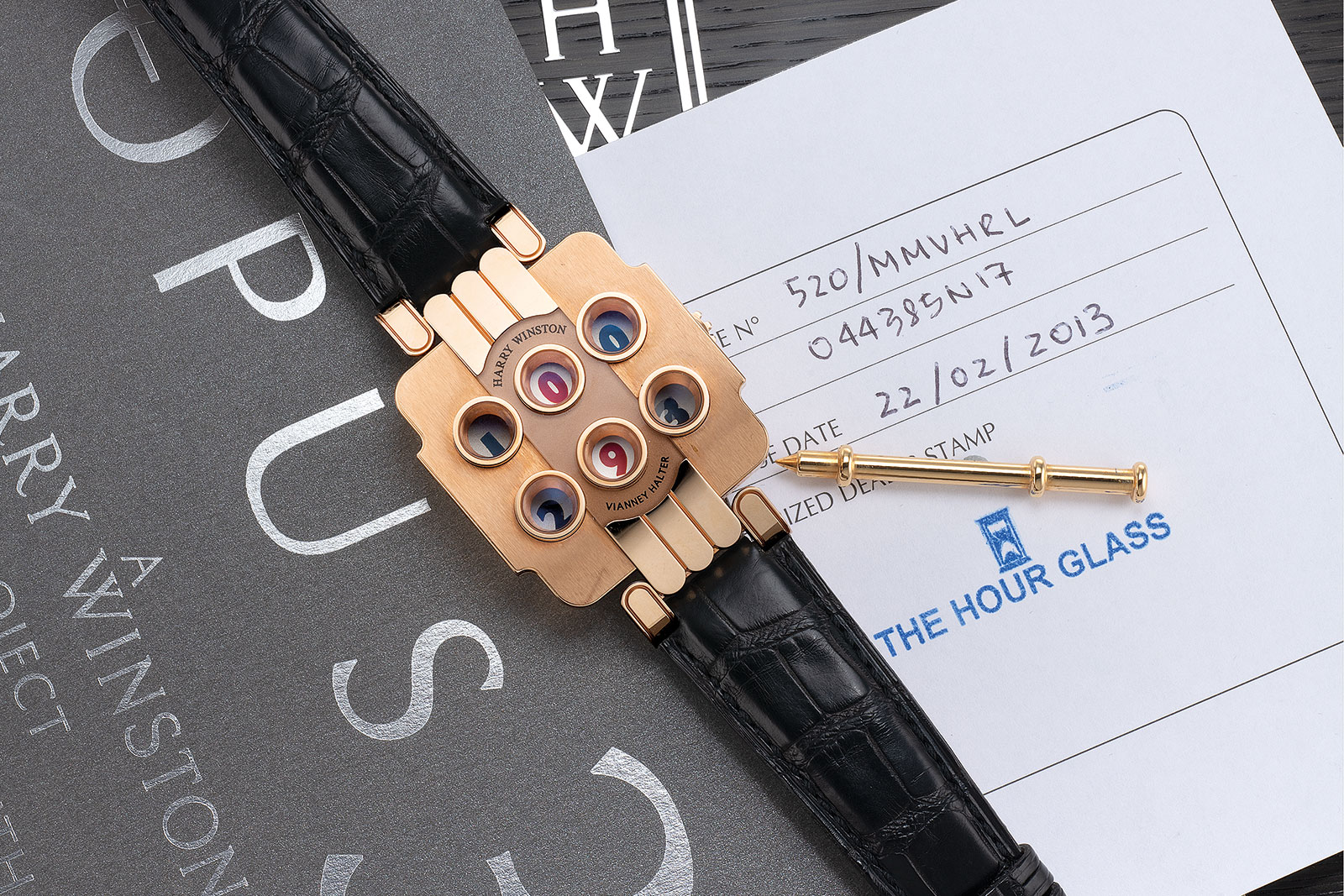 Consigned by the original owner, this example is in pristine condition, and appears to have barely been worn, if at all. The watch is accompanied by its original booklets as well as the gigantic wood box shaped like the Opus 3 watch case.
The Opus 3 in rose gold has an estimate of HK$390,000-600,000, or about US$50,000-76,900. Full lot details here.
---
A combination of simple quality and whimsical design, the S.U.F. Moomin is a unique value proposition among Stepan Sarpaneva's watches, which are either complicated and pricey category or affordable and basic.
The Sarpaneva x Moomin was based on the entry-level S.U.F. 180, the brand's no-frills, military-inspired watch, but reimagined to mark the 75th anniversary of Moomin, the comic strip about fictional trolls penned by Finnish author Tove Jansson that has gained a large international audience.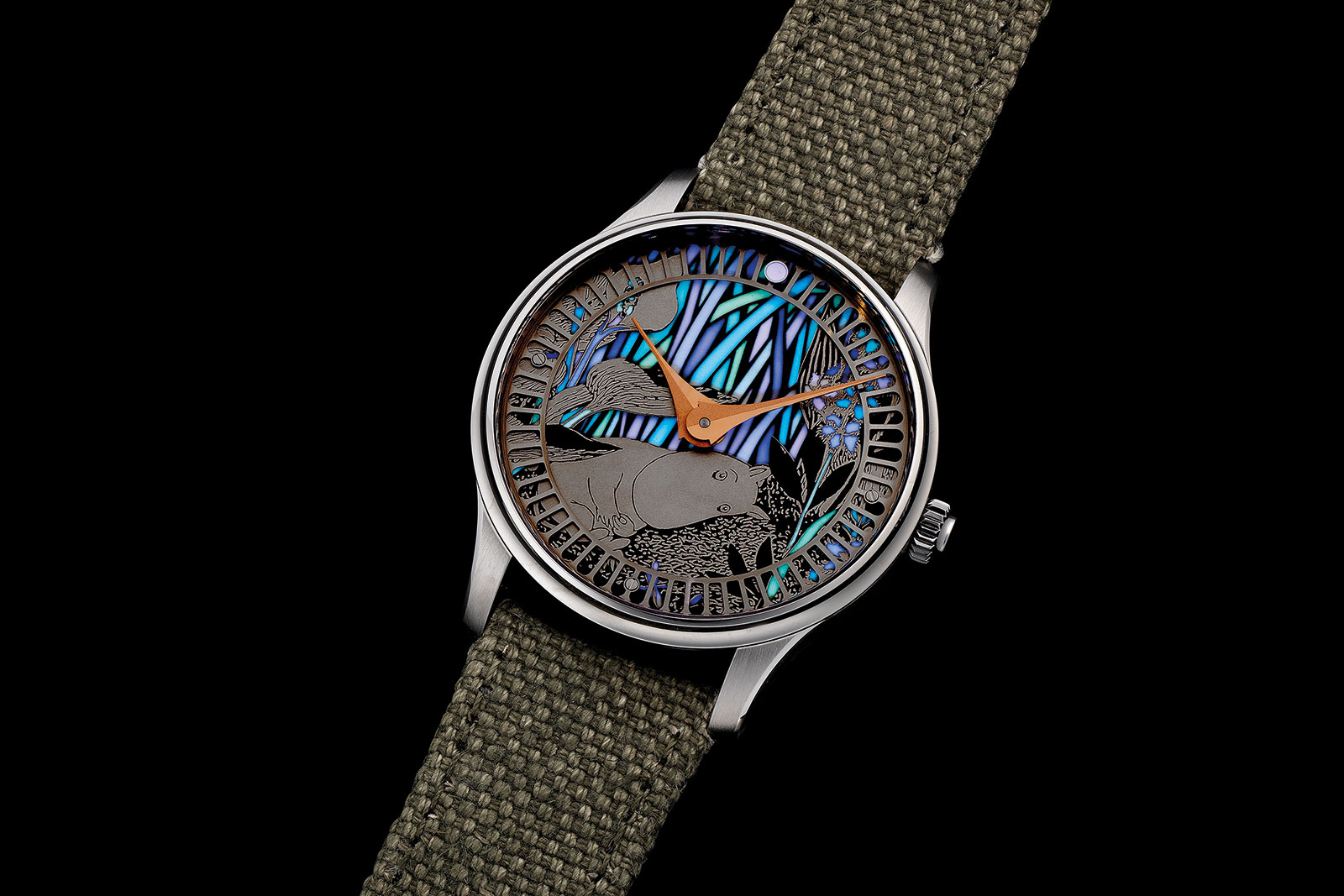 The highlight of the Sarpaneva x Moomin is the dial, which is a three-layer affair cut and etched with laser and then refined by hand. The bottommost layer is a background of reeds finished with various colours of "lume" applied by hand, forming a Technicolor backdrop at night. On top of the lumed fauna is a disc that's etched with the titular troll lying on the riverbank.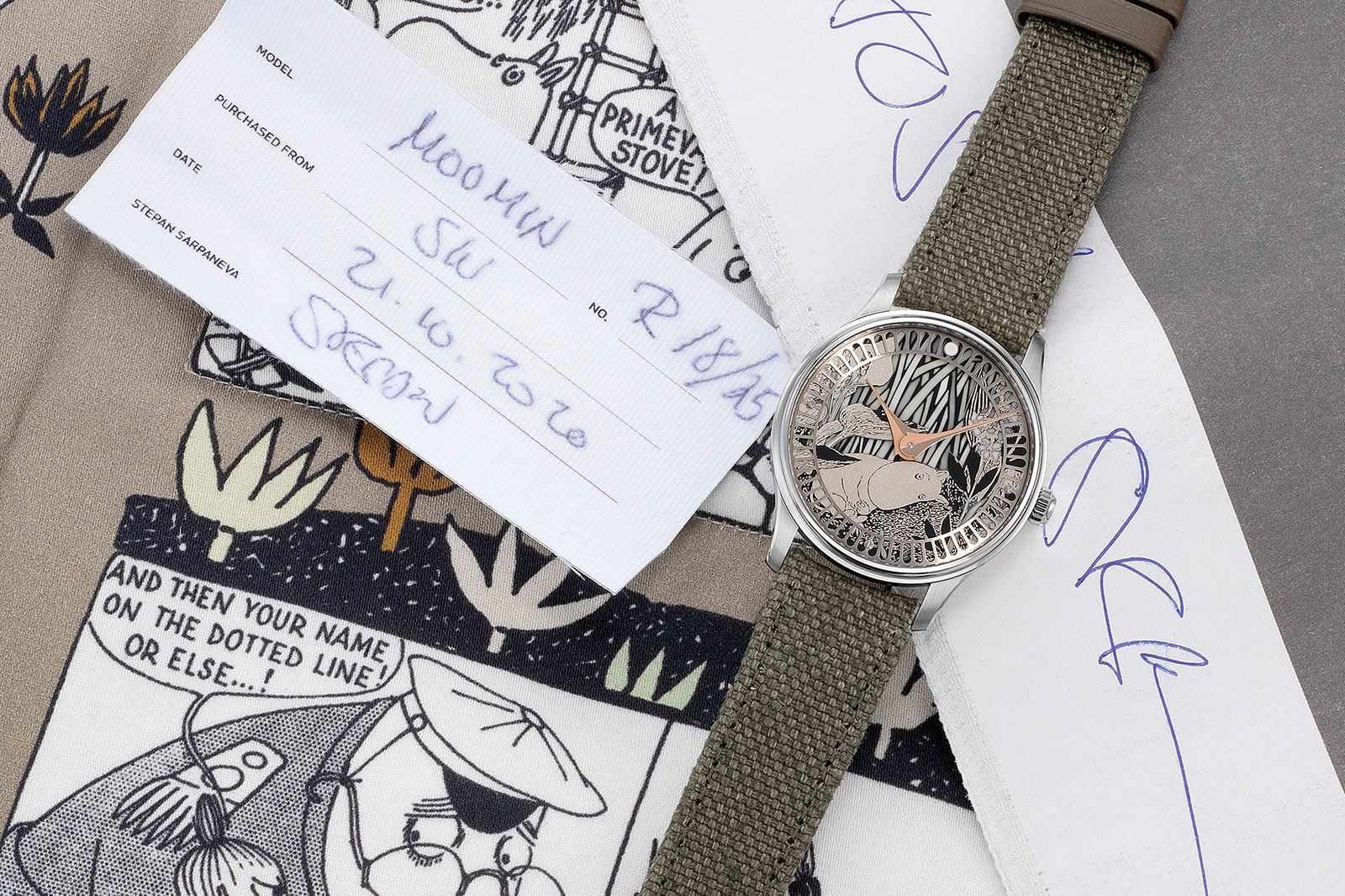 The prototype of the model sold for about US$40,000 at Phillips' Hong Kong auction in November 2020, with all proceeds going to charity. In comparison, the present example has an estimate of HK$32,000-64,000, or about US$4,100-8,200, which is comparable to the original retail price. Scoring it for the original retail price will probably be tough given that the 75-piece run sold out within a day. Full lot details here.
---
With the F.P. Journe's best-known watches like the Tourbillon Remontoir d'Egalite and Resonance now achieving astronomical prices at auction, the brand's lesser known models are now much better value, especially esoteric limited editions like this, the Octa Automatique Lune "France-China", a 10-piece limited edition made in 2014 to celebrate the 50th anniversary of Sino-French diplomatic ties.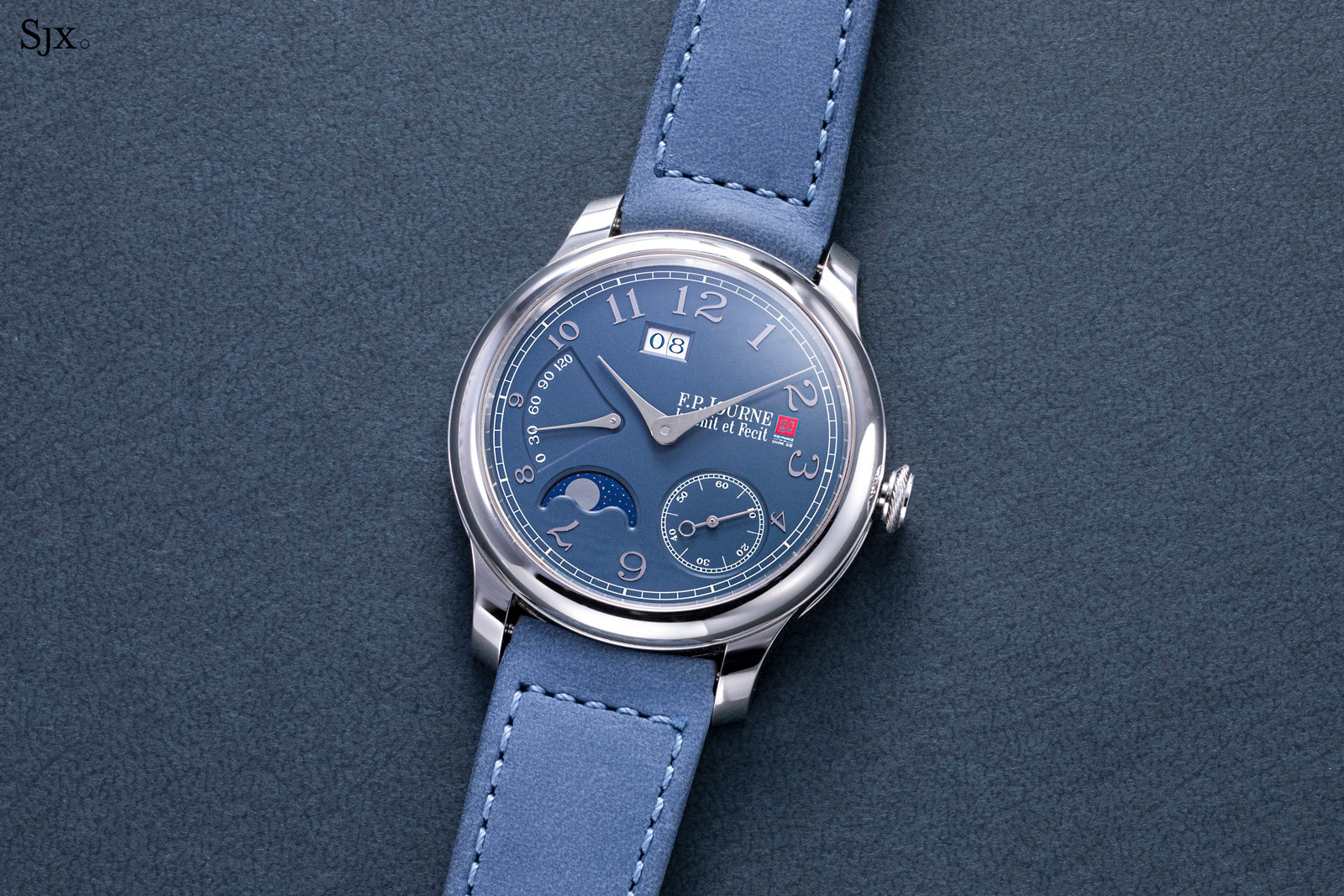 Aesthetically the special edition is rather restrained, but different enough to makes it special.  For one, the dark blue dial is unusual among the brand's line up and only found on special or limited editions.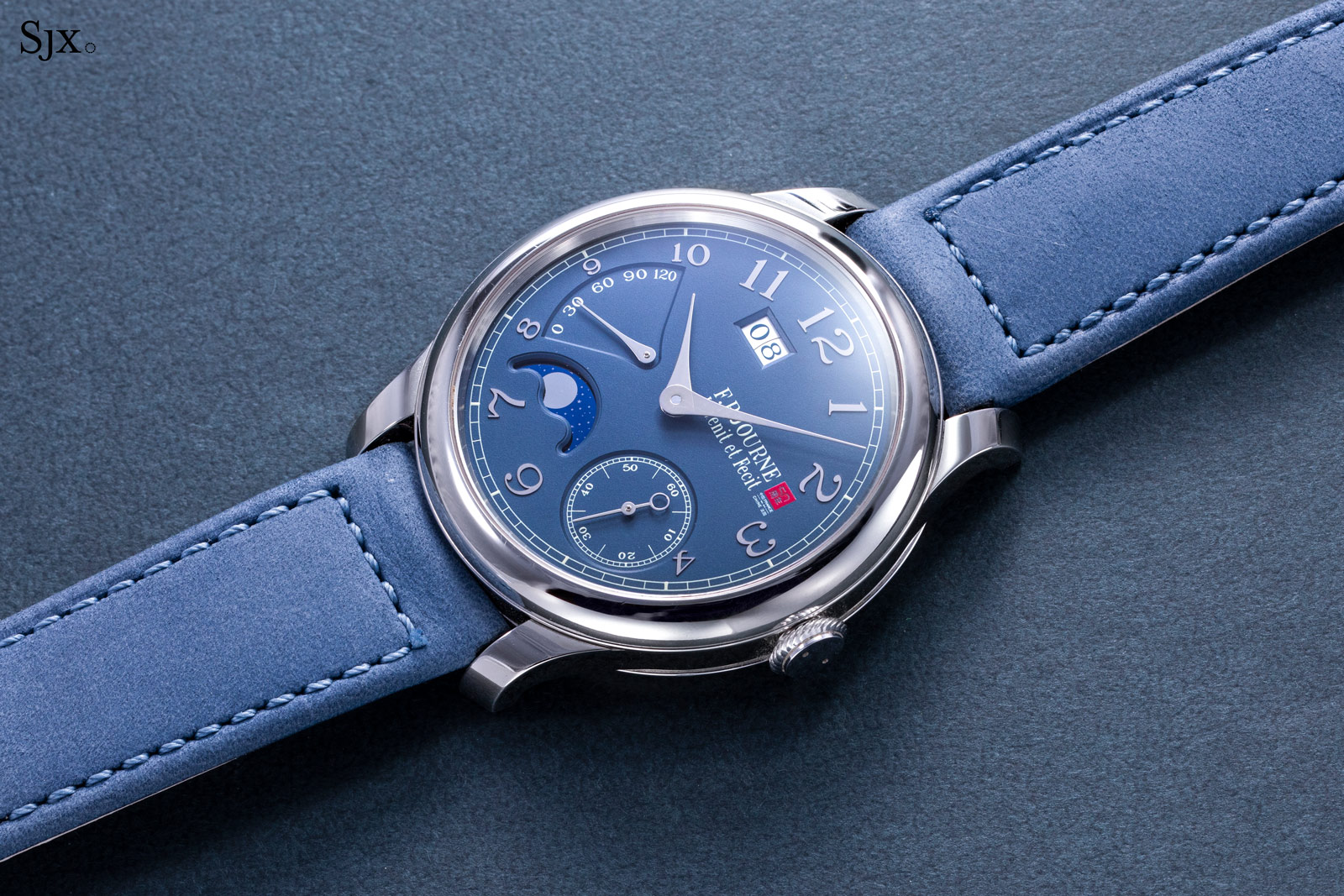 More distinctive is the tiny emblem beside the brand's logo at three o'clock, that's made up of the name of both countries in their respective languages, along with a red square resembling a traditional Chinese seal that reads 50周年, or "50th anniversary" in Chinese.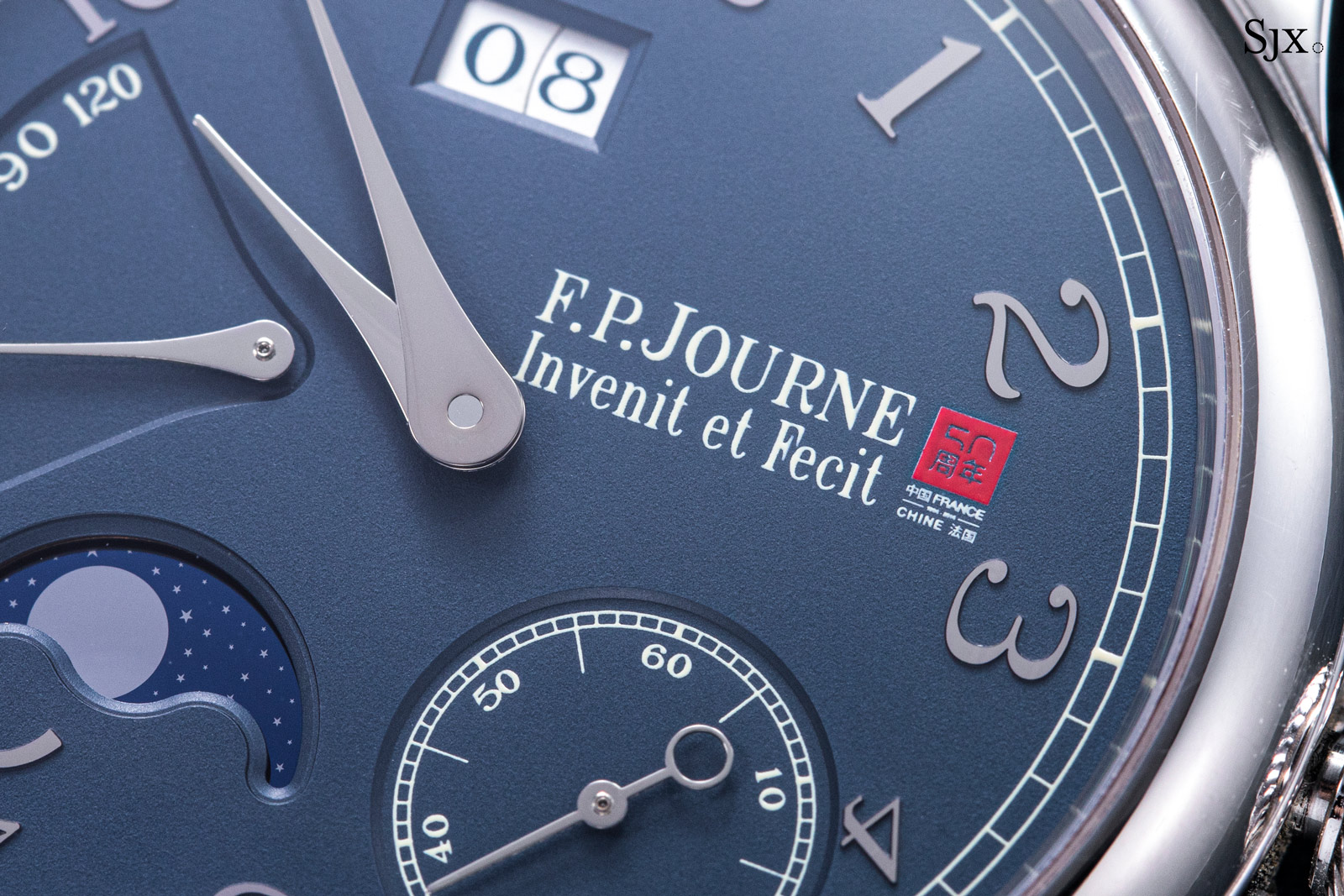 This watches comes straight from the original owner. and includes all its original packaging and accessories. It has an estimate of HK$235,000-390,000, or around US$30,100-50,000. Full lot details here.
---
One of the early creations by Roger Dubuis, the Condottieri is a simple watch in formal dress. Entirely classical in style, it has a slim, white gold case and white enamel dial bearing Roman numerals and blued-steel, leaf-shaped hands.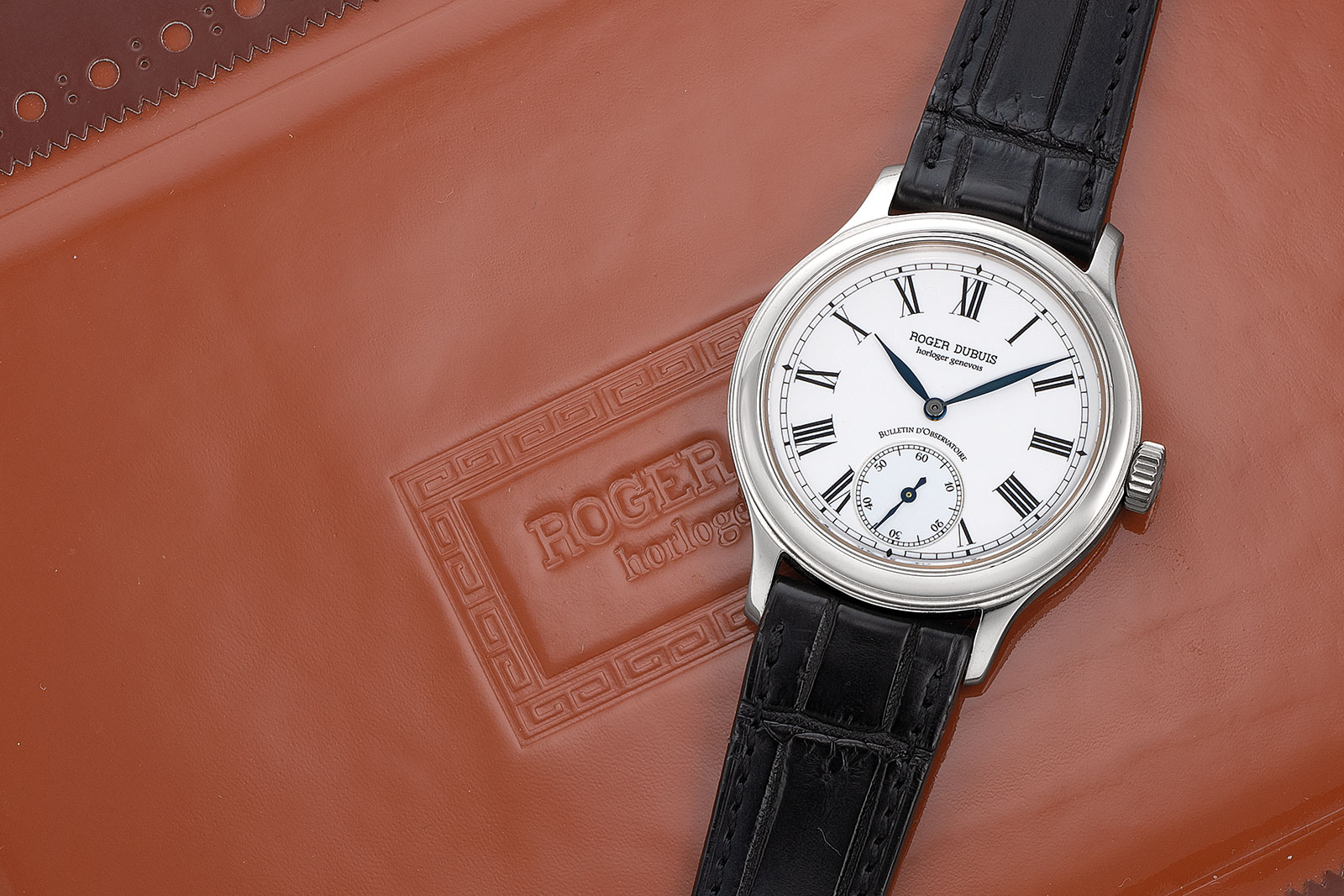 Observatory chronometer- and Geneva Seal-certified, the movement within actually started life as a no-frills Cyma cal. 565/567, a mid-range movement made in the 1940s for smaller pocket watches. But Roger Dubuis remade much of the calibre, including bestowing upon it a swan's neck regulator index.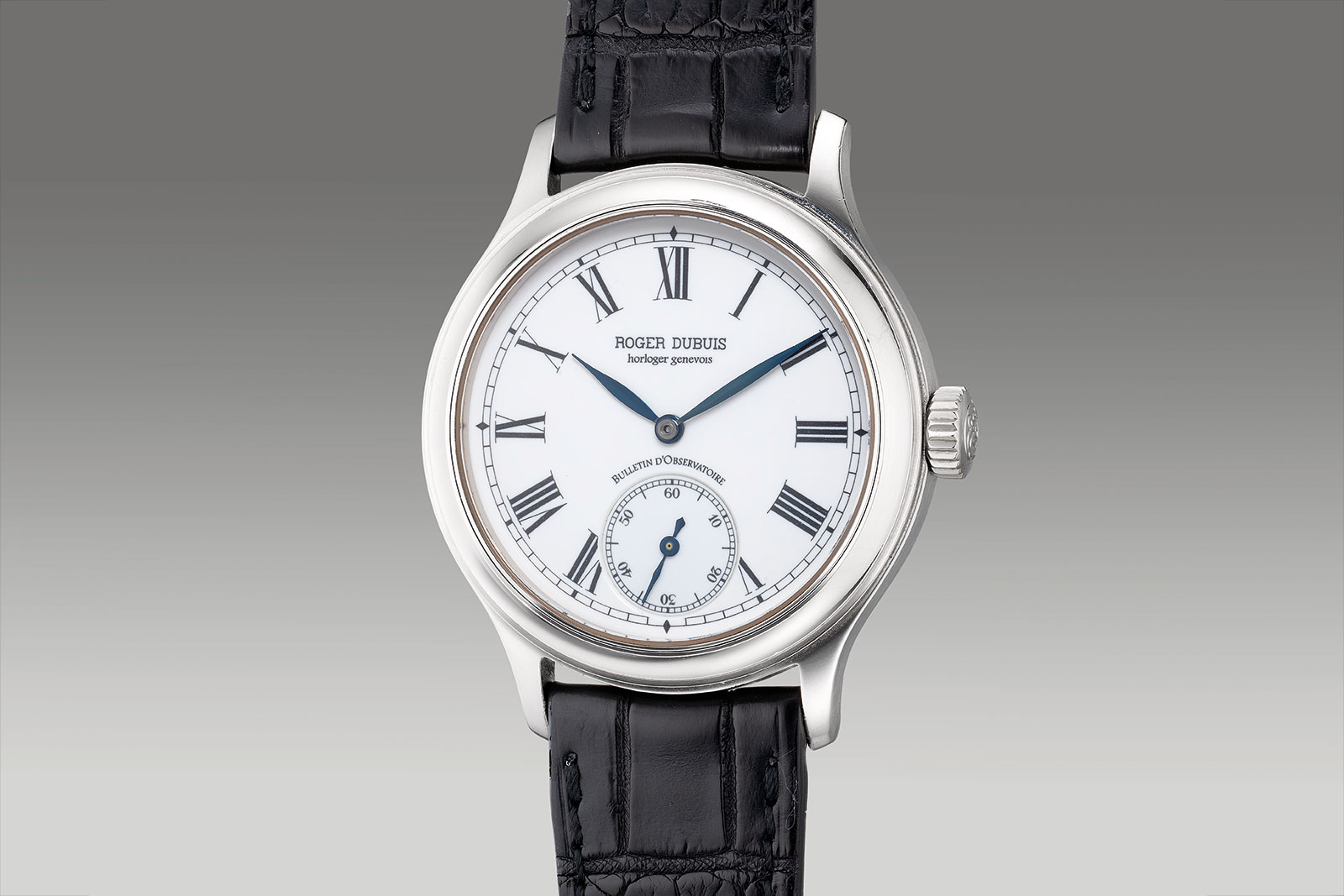 Accompanied by its box, the Condottieri has an estimate of HK$150,000-300,000, or about $19,200-38,500. More details here.
---
Beat Haldimann is an independent watchmaker whose style is pure in form and function. Mr Haldimann, along with his small team, makes his watches – including the case, dial, movements, and hands – without any automated equipment, which is why only a handful of watches leave his manufacture each year. While he is best known for his H1 central flying tourbillon, his entry-level model is the H11, a time-only watch that retains his signature design.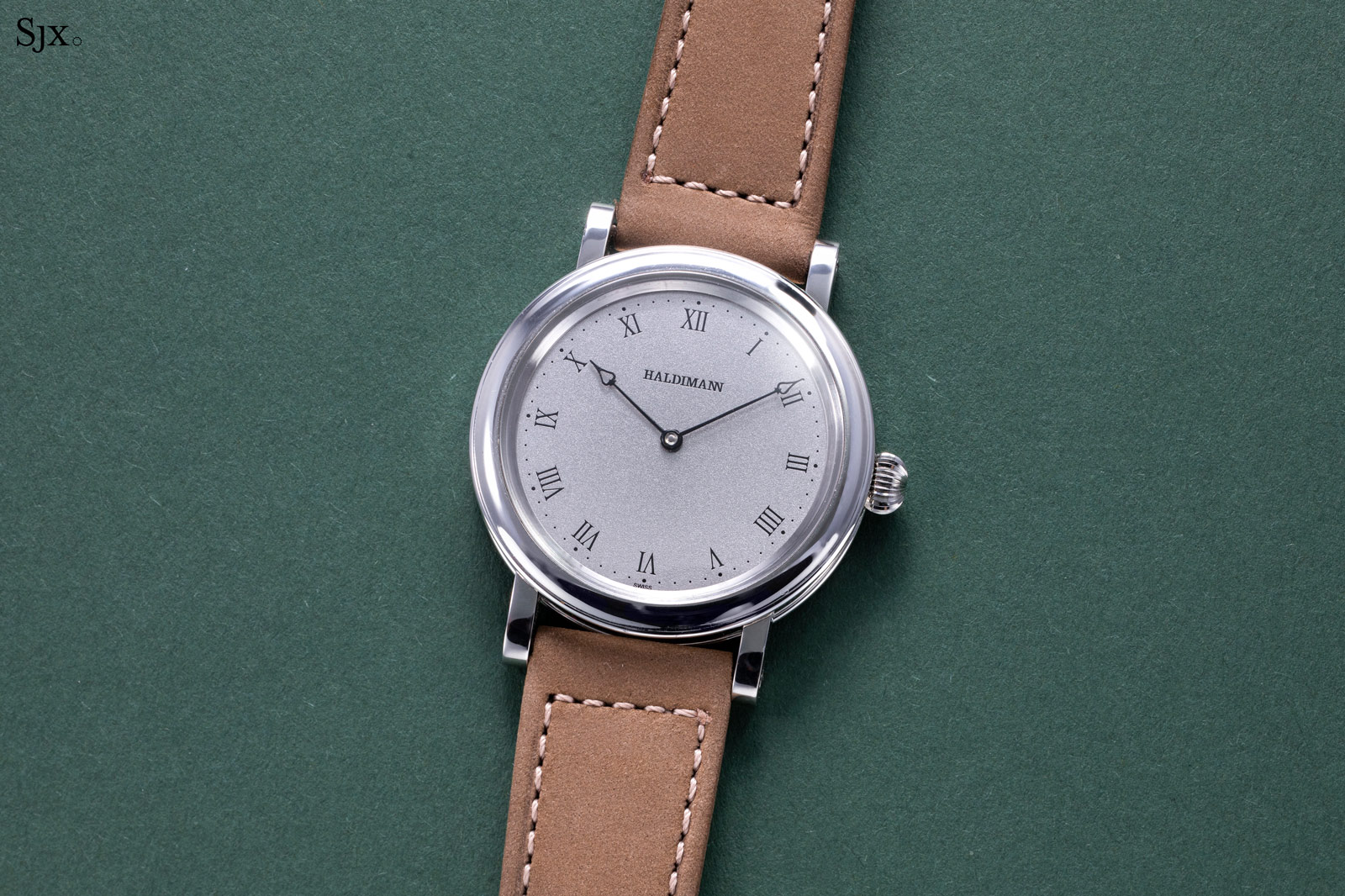 Despite Haldimann's most affordable model, the H11 is still special. Unveiled in 2013, the H11 is built upon the same concept as his flagship tourbillon, featuring its oscillator right in the centre, here a balance wheel on the back that's co-axial with the hours and minutes hands on the front.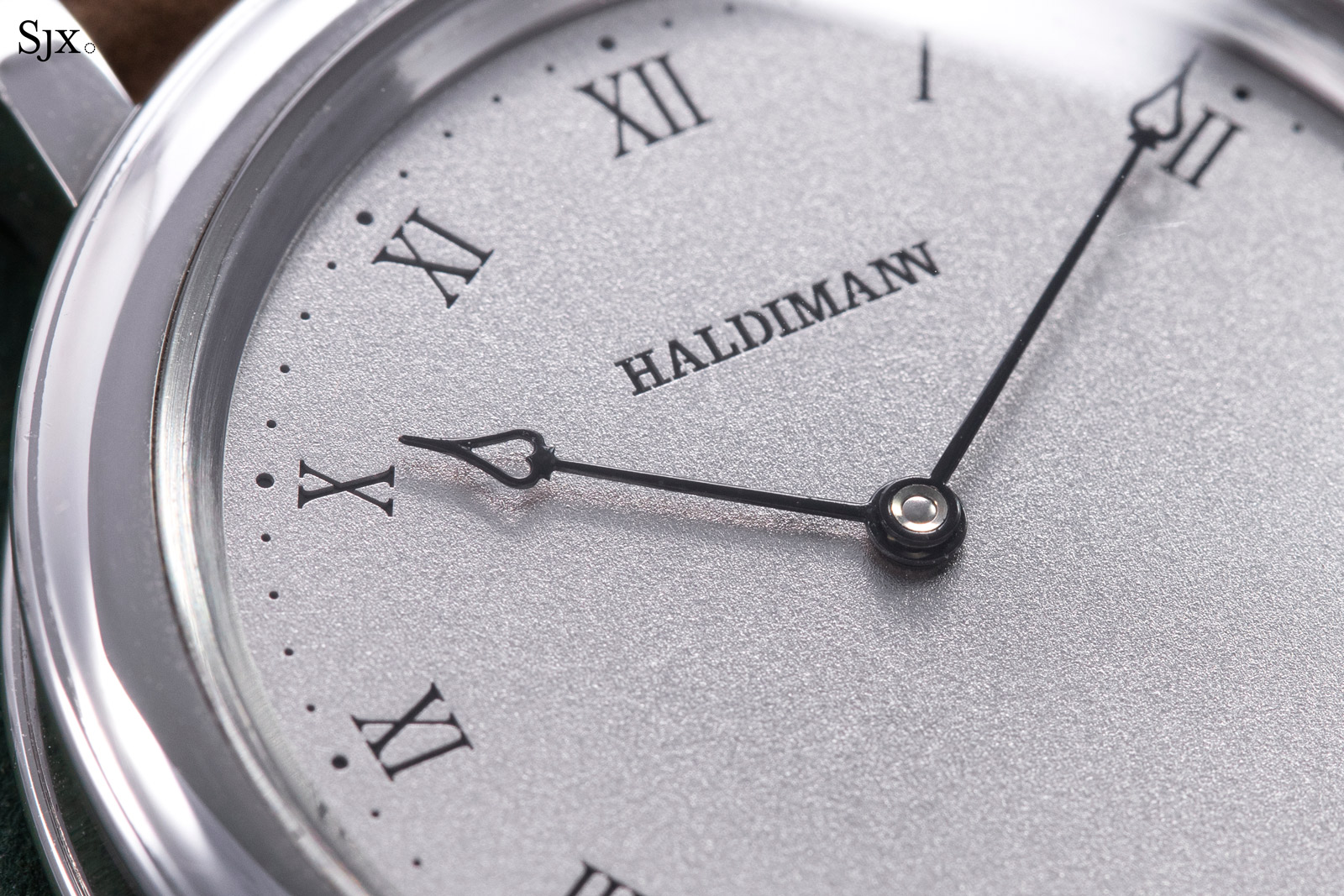 The H11 is simple but intriguing – the style is unquestionably classical, but with subtle twist that clearly mark it out as a Haldimann creation.
Consigned by the original owner, the present example is almost new, having been delivered just this year. It has an estimate of HK$280,000-600,000, or about US$35,900-76,900. Full lot details here.
---
Vianney Halter is the master of turning imagination into reality – his most famous works, the Antiqua and Classic, were originally conceived by American designer Jeff Barnes, but it was Mr Halter who brought them to life in a vivid and striking manner.
Besides Harry Winston, Mr Halter also collaborated with now-defunct German leather goods maker Goldpfeil, resulting in the camera-inspired GPVH. Part of the Seven Masters project that saw Goldpfeil commission noted independent watchmakers to create unique timepieces, the GPVH by Mr Halter was the complex and impressive of the project's watches.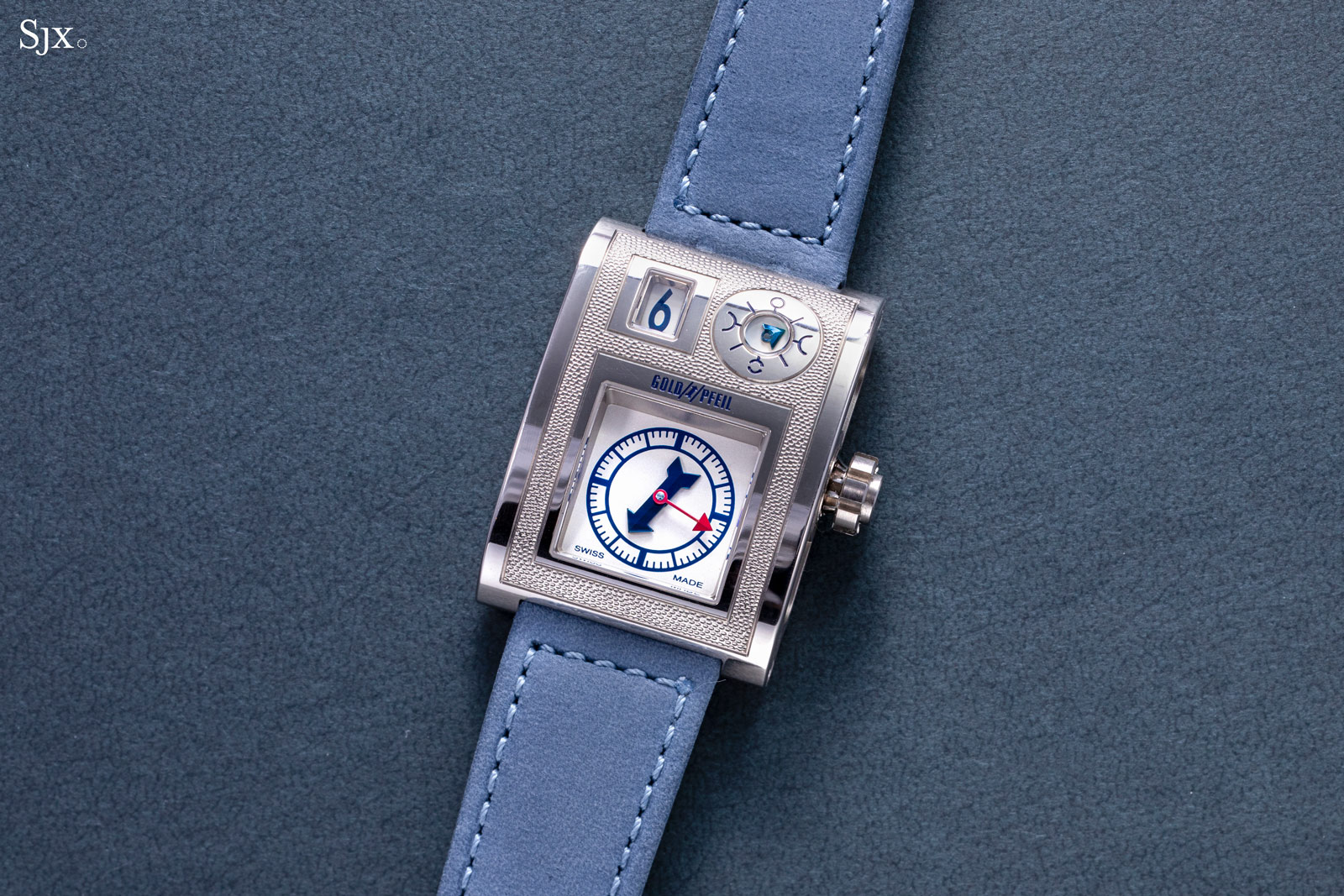 The GPVH was modelled upon a vintage camera, explaining the shape of the case and crown, as well as the textured finish on the front that evokes the leather wrapping of an old rangefinder.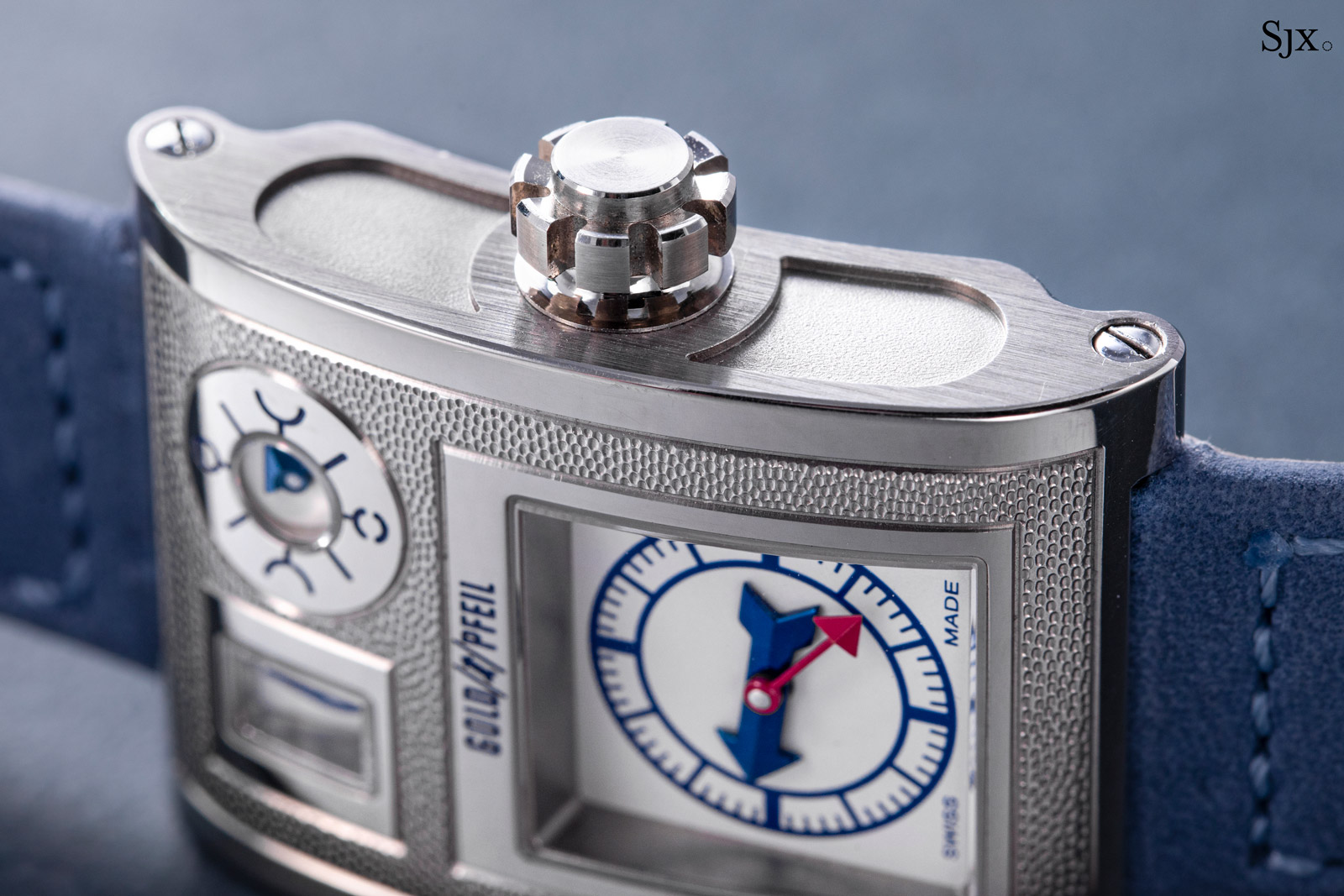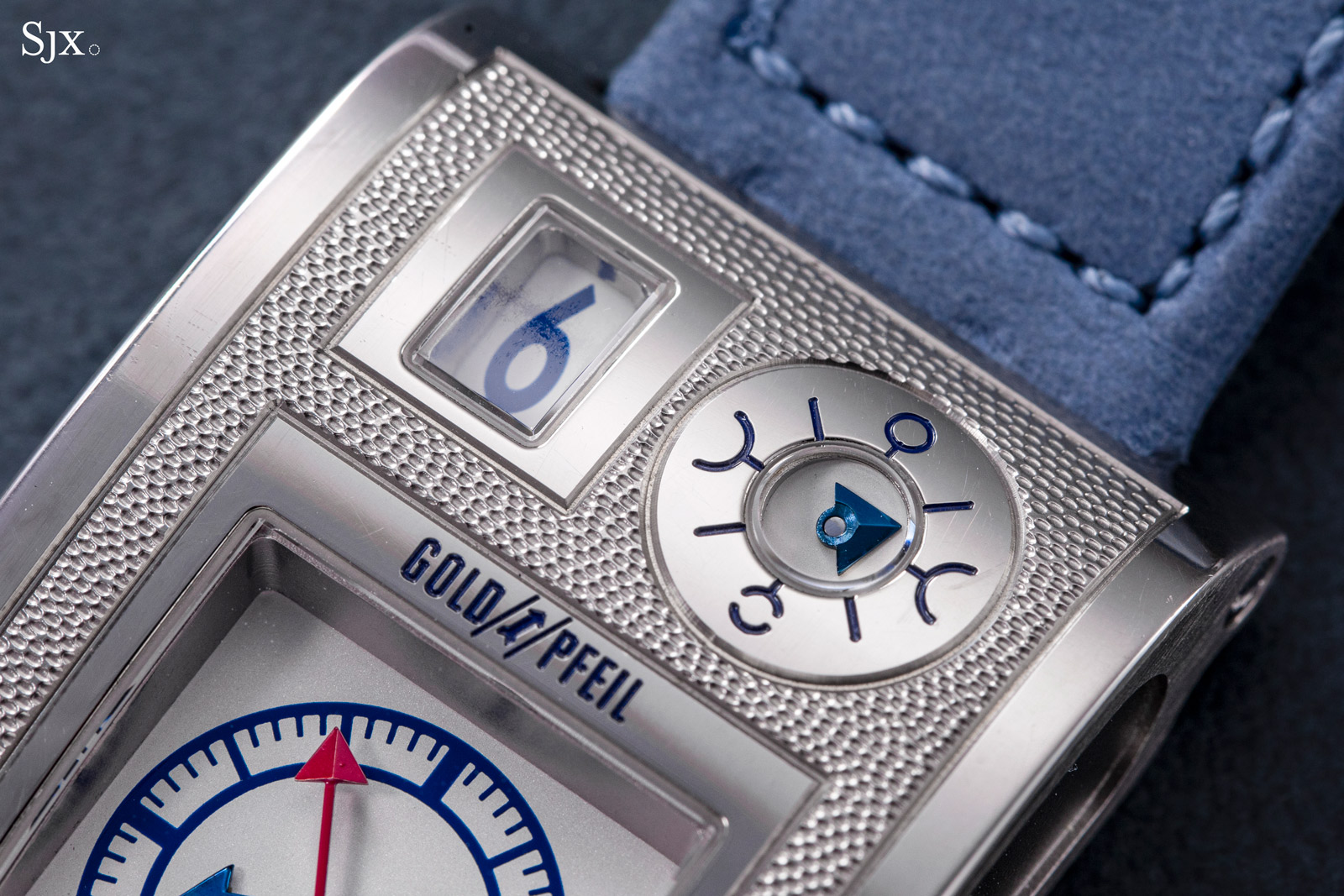 And the GPVH not just aesthetically novel, because its mechanics are notable too. Powered by a base Lemania calibre heavily modified by Mr Halter, the GPVH sports a jump hour and moon-phase that's slightly more accurate than the usual a-day-in-122-years, being off by a day after 139 years.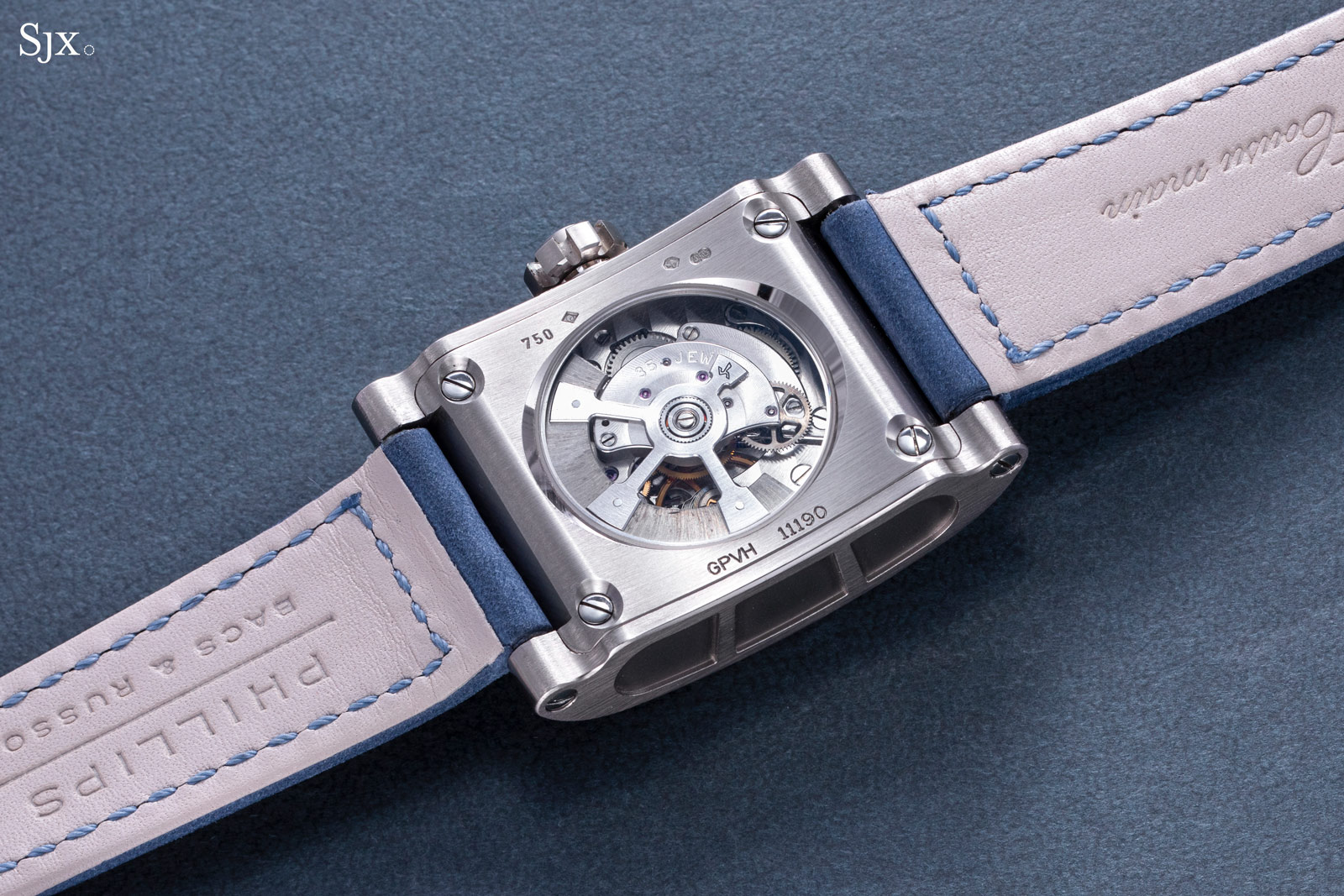 Showing minor signs of wear, this has an estimate of HK$100,000-200,000, or about US$12,800-25,600. Full lot details here.
---
Like the GPVH, the Alain Silberstein Tourbillon D'Art Volant is attractive because it's quirky and colourful. In the heyday of Alain Silberstein, from the 1990s to early 2000s, his bold designs were truly original, making him a star.
Comprising tri-colour, geometrical shapes inspired by Bauhaus, Mr Silberstein's signature style is familiar, but he also experimented with case colours and materials. This tourbillon is one such watch, with its steel case coated to achieve a bronze finish and then wrapped in brown alligator leather, hence the "Wild Safari" moniker.
And the safari theme is continued on the dial, which has a cloisonné lacquered dial. The motif is formed with tiny gold wires that form enclosures that are then filled with lacquer and finally fired in an oven.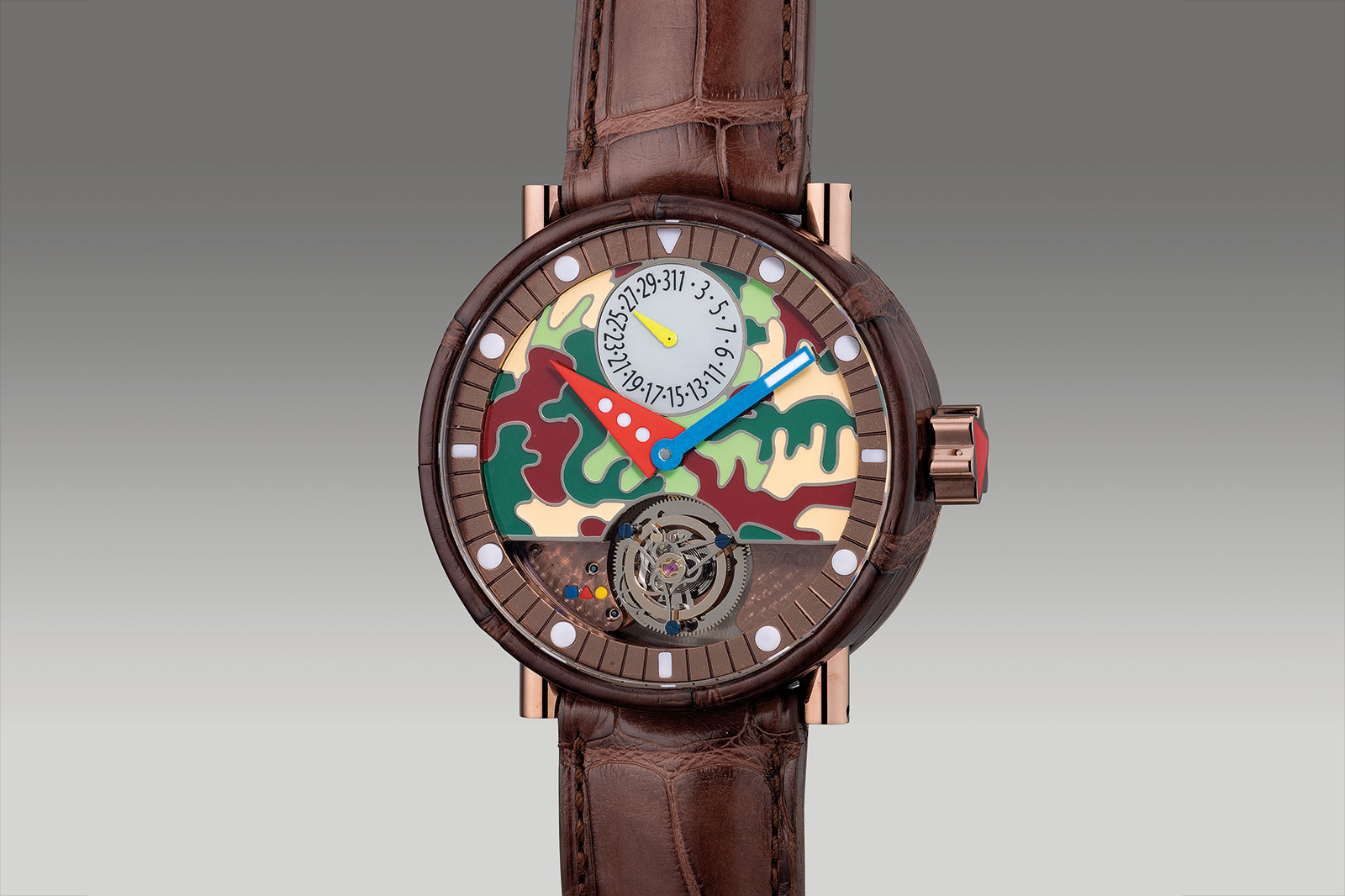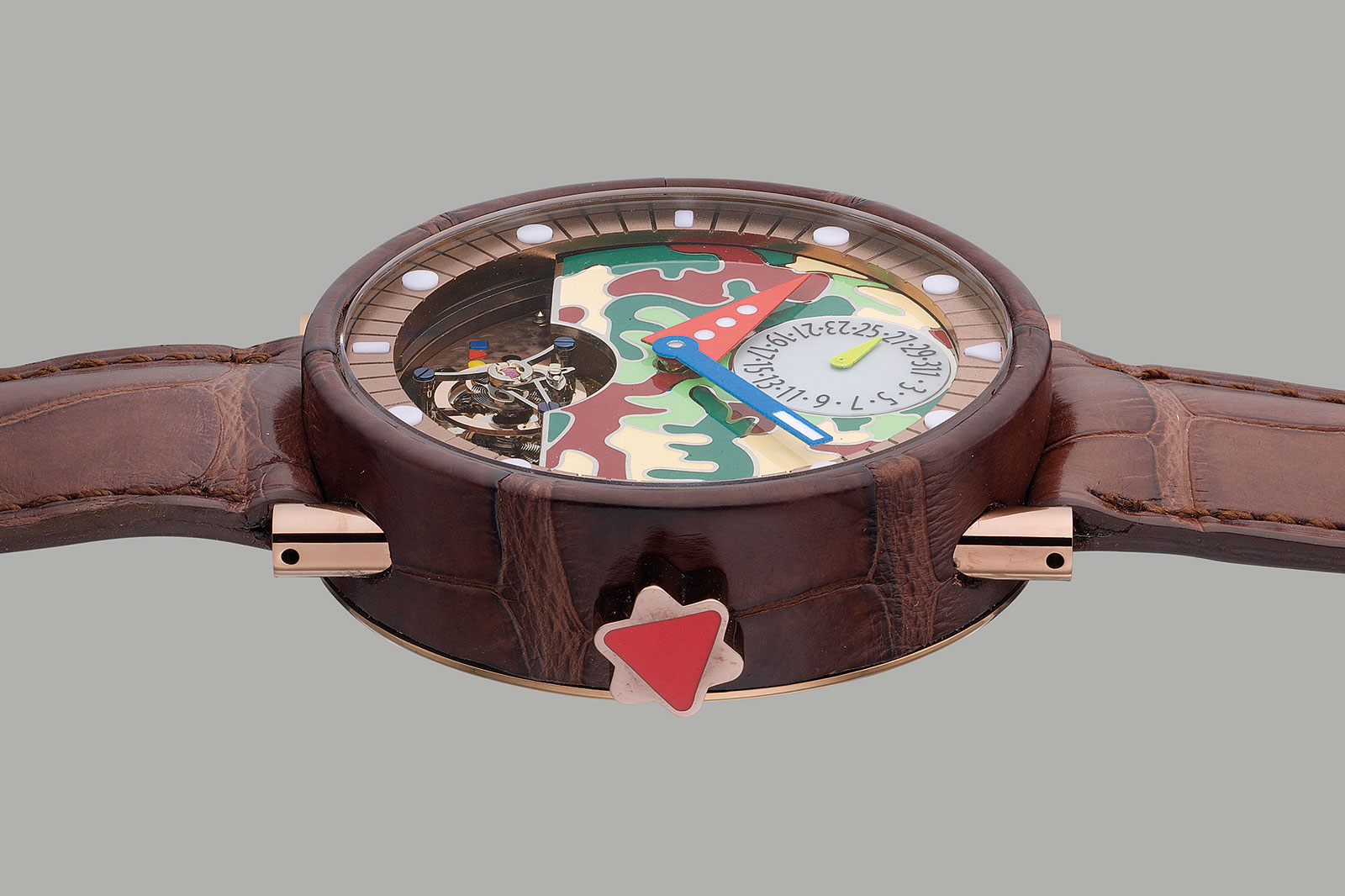 Like most Silberstein tourbillons of the period, this is powered by the hand-wind ASC 1.3 made by Swiss Time Technologies (STT), a company was founded to produce affordable tourbillon movements but was later acquired by Bovet.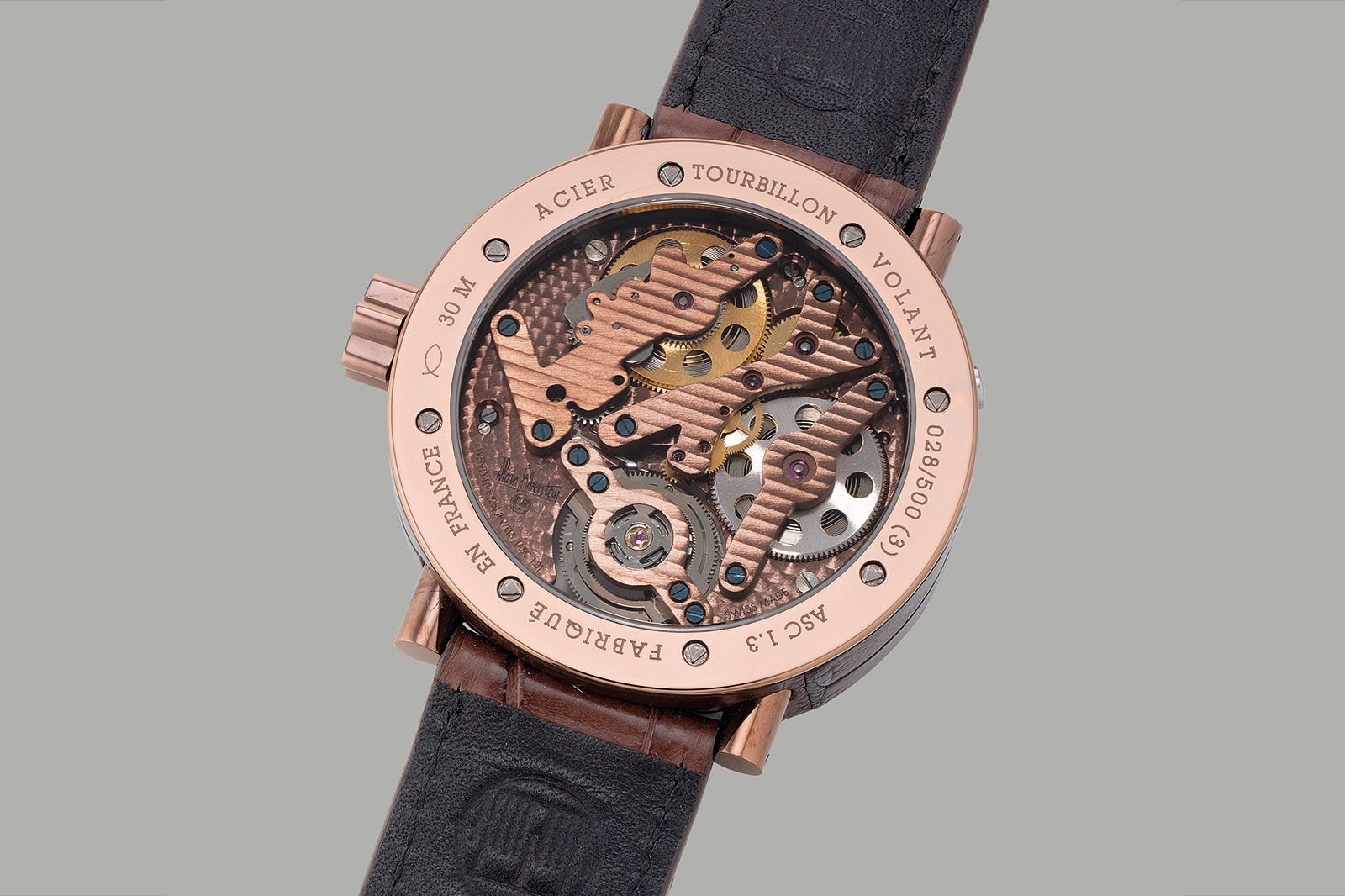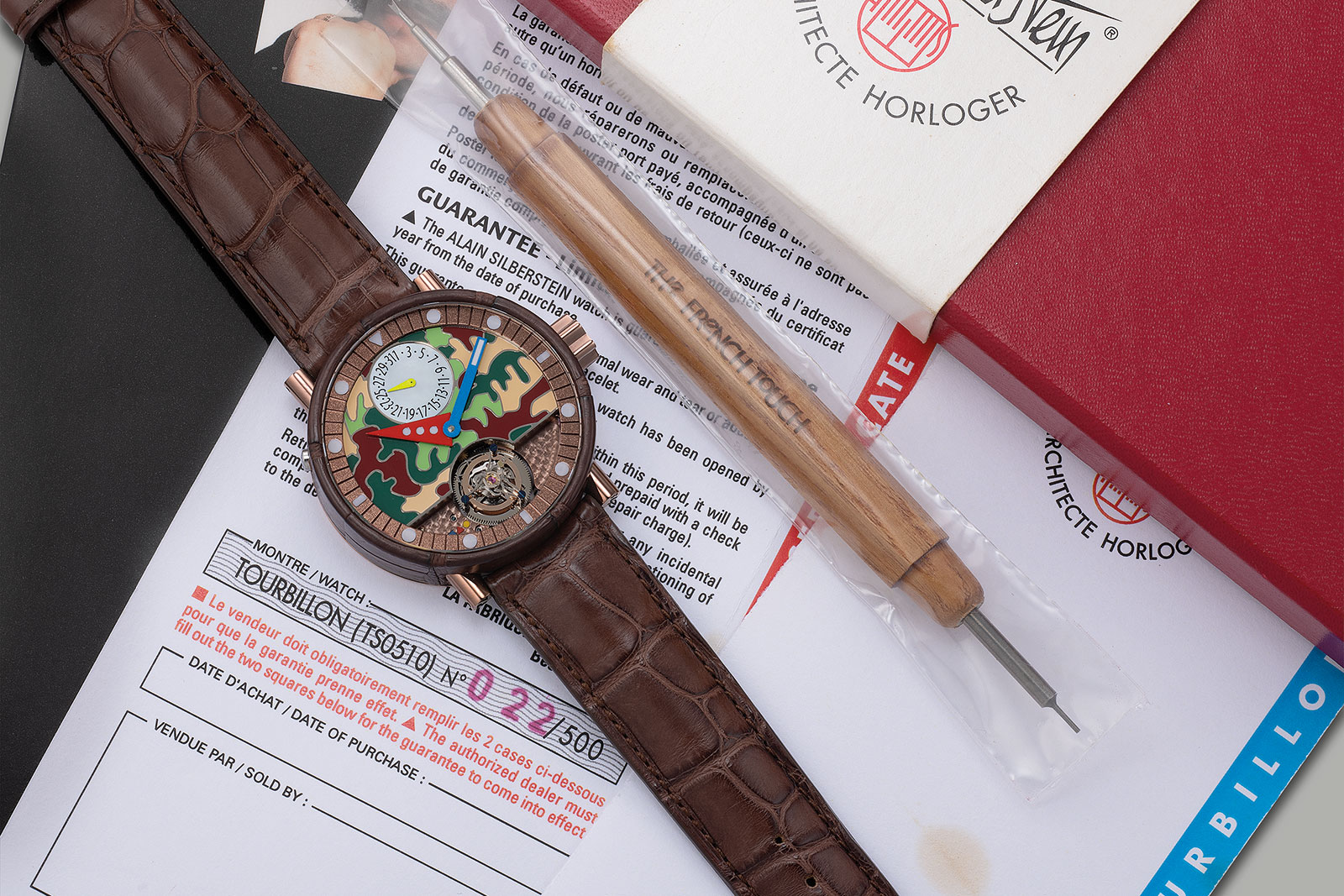 In "new old stock" condition despite being over a decade old, this tourbillon is accompanied by accessories like a strap tool and screwdriver, along with a mismatched certificate off by six numbers, which was no doubt a mistake on the part of the retailer that sold this. It has an estimate of HK$150,000-250,000, or about US$19,200-32,100. Full lot details here.
---
F.P. Journe's entry-level model is the Chronometre Souverain. Several variants of the watch exist, but perhaps the most unusual is the Chronomètre Holland & Holland created in collaboration with the eponymous British gunmaker.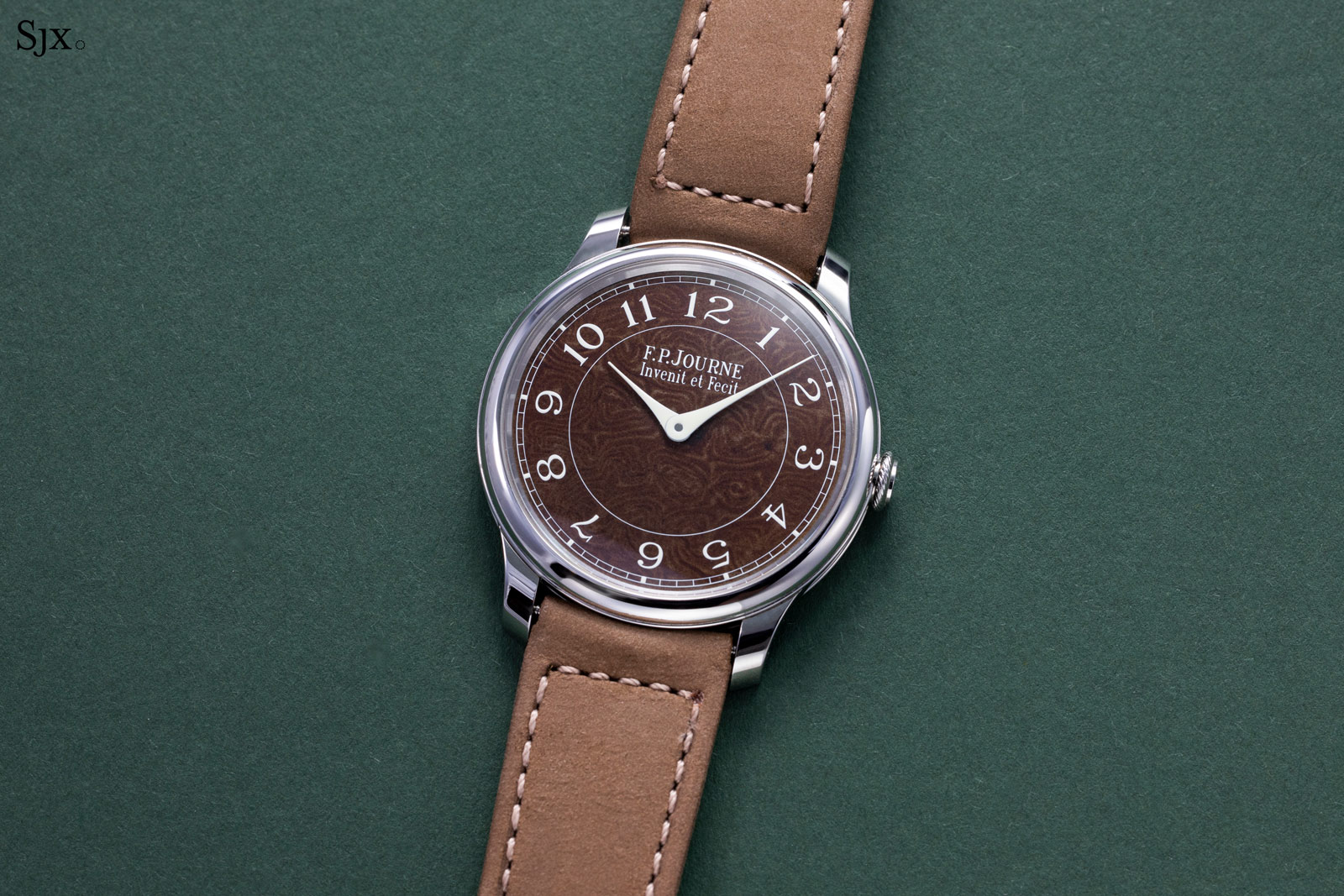 The watch immediately stands out with its brown dial that has a swirly, organic pattern. The dial motif is actually a result of the material – it's fabricated from the Damascus steel obtained from barrels taken from 19th century Holland & Holland rifles.
The barrels were cut open, flattened and then cut into dial blanks. The vivid brown was achieved via heat treatment, followed by acid etching that emphasised the inherent grain of Damascus steel.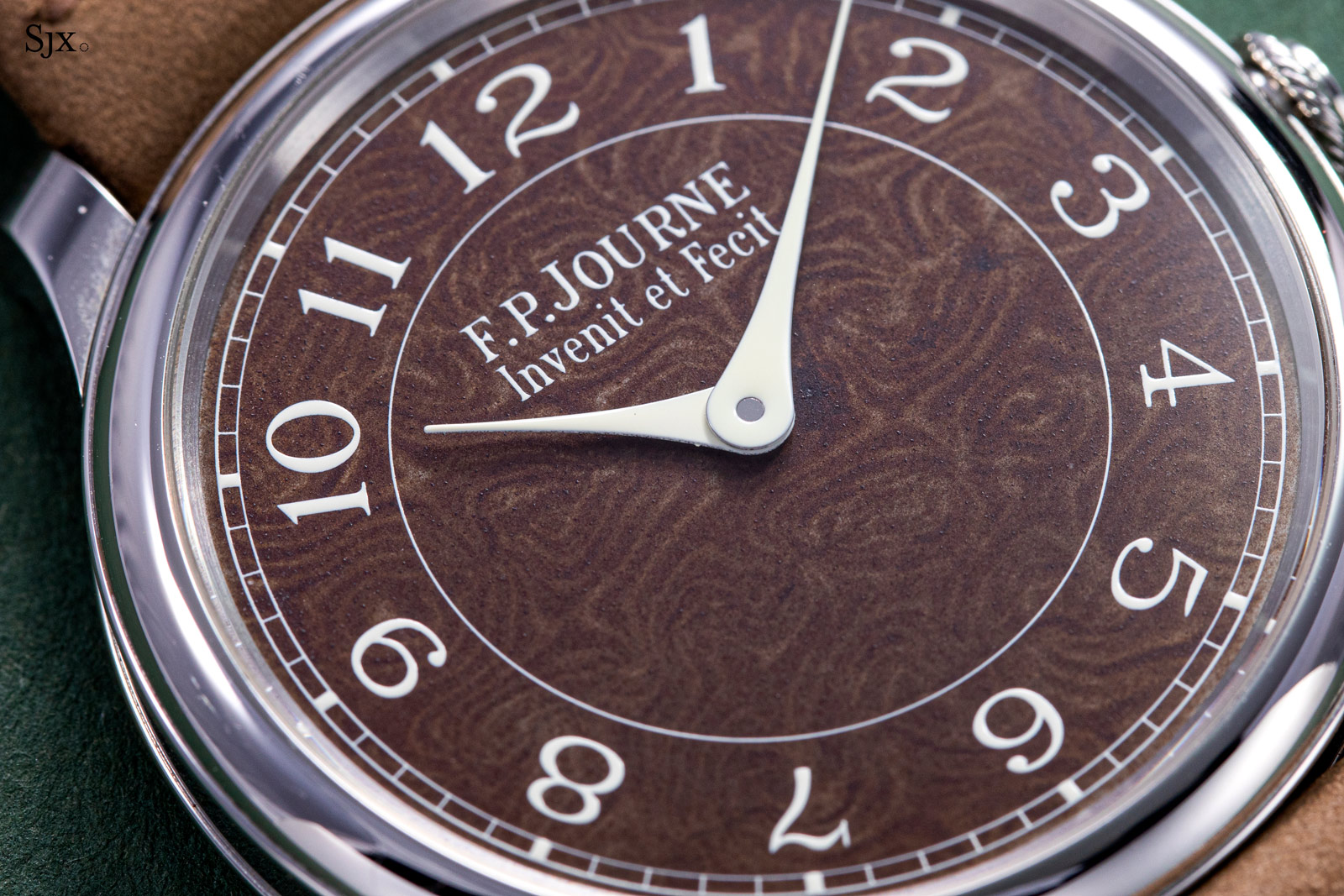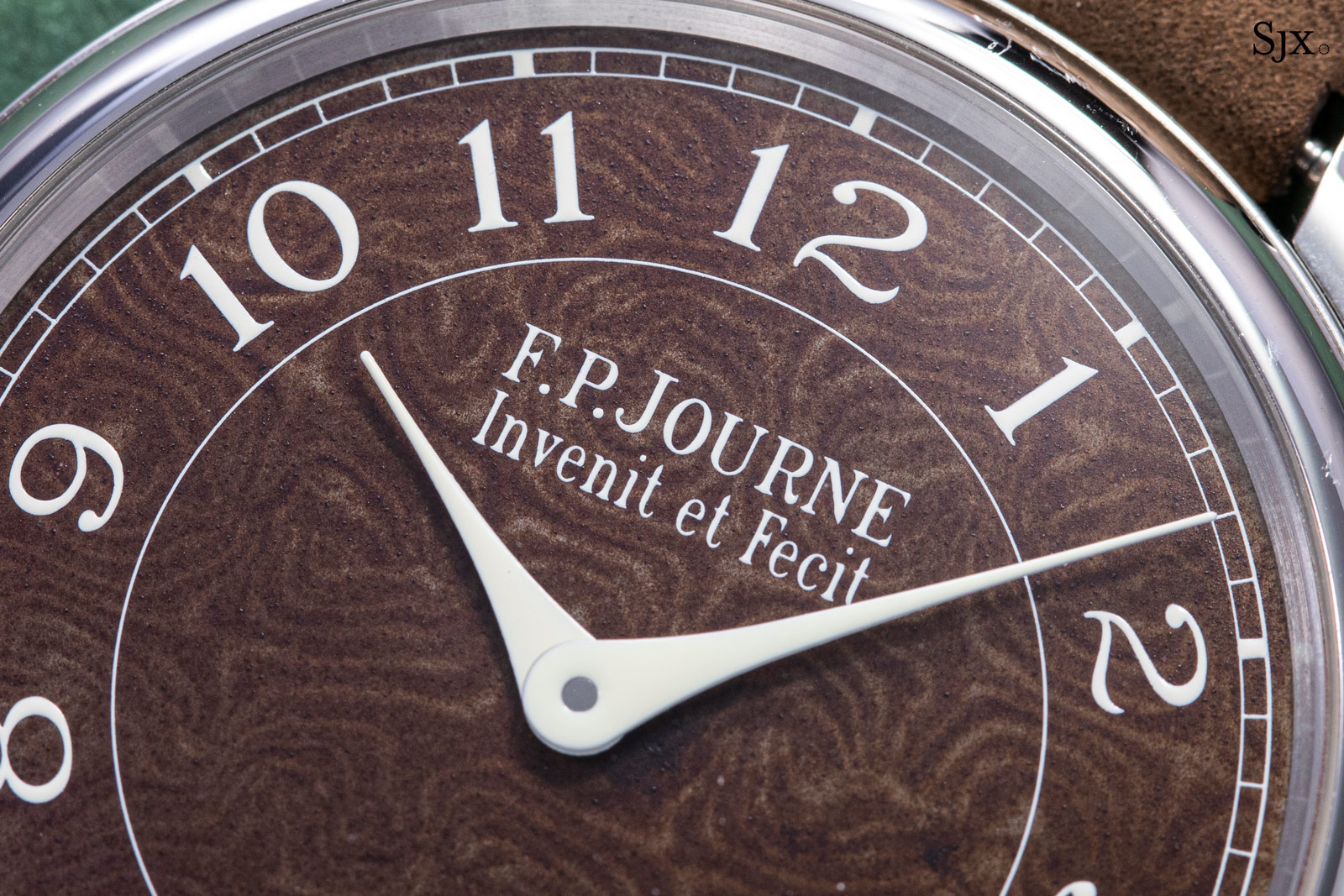 Because the dial is intricate and expressive, the markings were kept to a minimum. The watch does away with the small seconds and power-reserve indicator that are found on the standard Chronometre Souverain.
And to make it even more special, the case is made of steel, a metal rarely found in the brand's line up.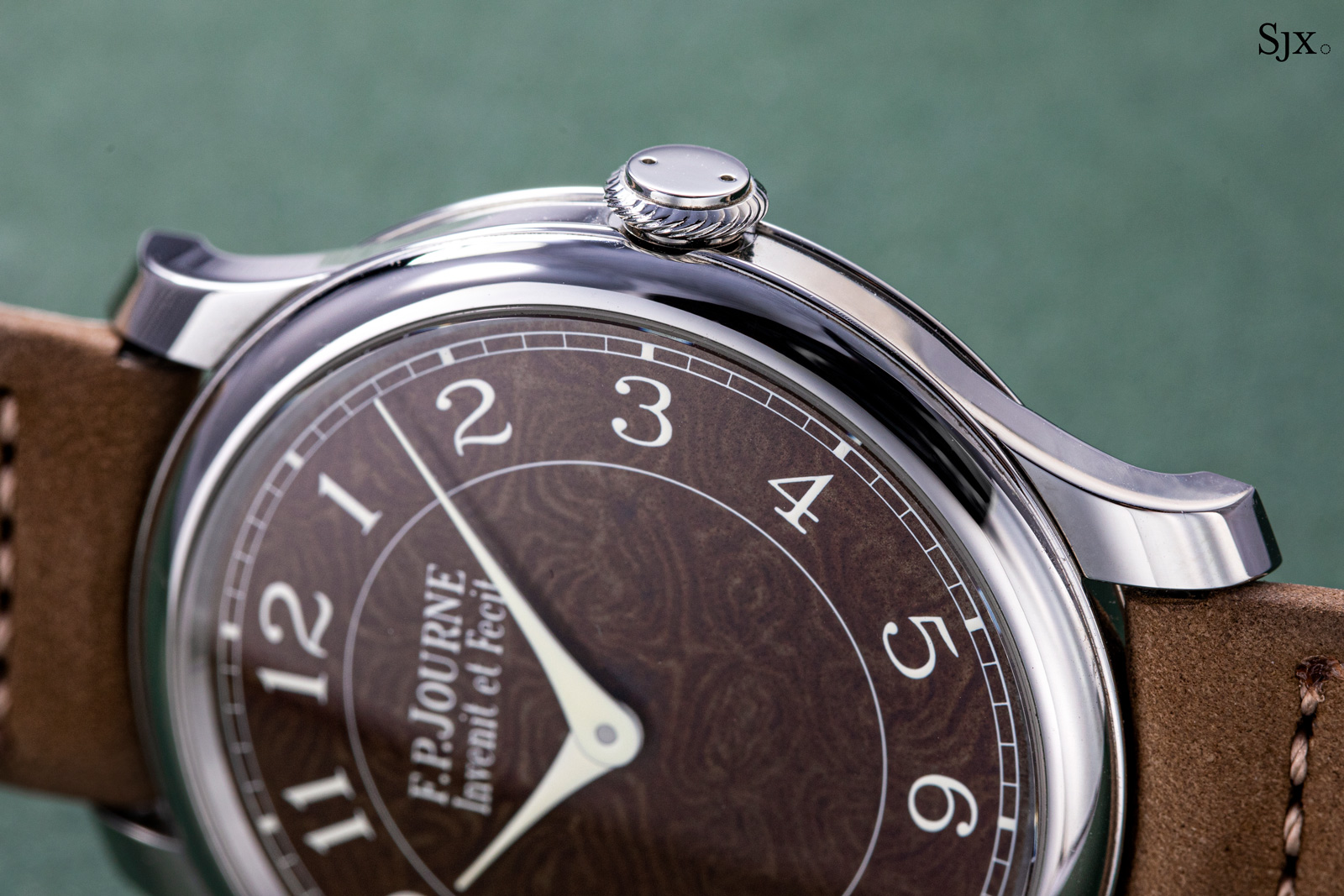 Complete with box and papers, the present example was consigned by the original owner, and has an estimate of HK$250,000-450,000, or equivalent to US$35,900-76,900. That's eminently affordable but a similar watch just sold for over US$200,000 at Phillips' recent Geneva auction, which would indicate that this will likely exceed the high estimate. Full lot details here.
---
Last but not least is the Lang & Heyne Friedrich III, an early example of the brand's work made while its cofounder was still with the company. Numbered "25", this watch has a steel case and black dial with simple spade hands, a clean aesthetic that contrasts with the fancier style that's more common for the brand.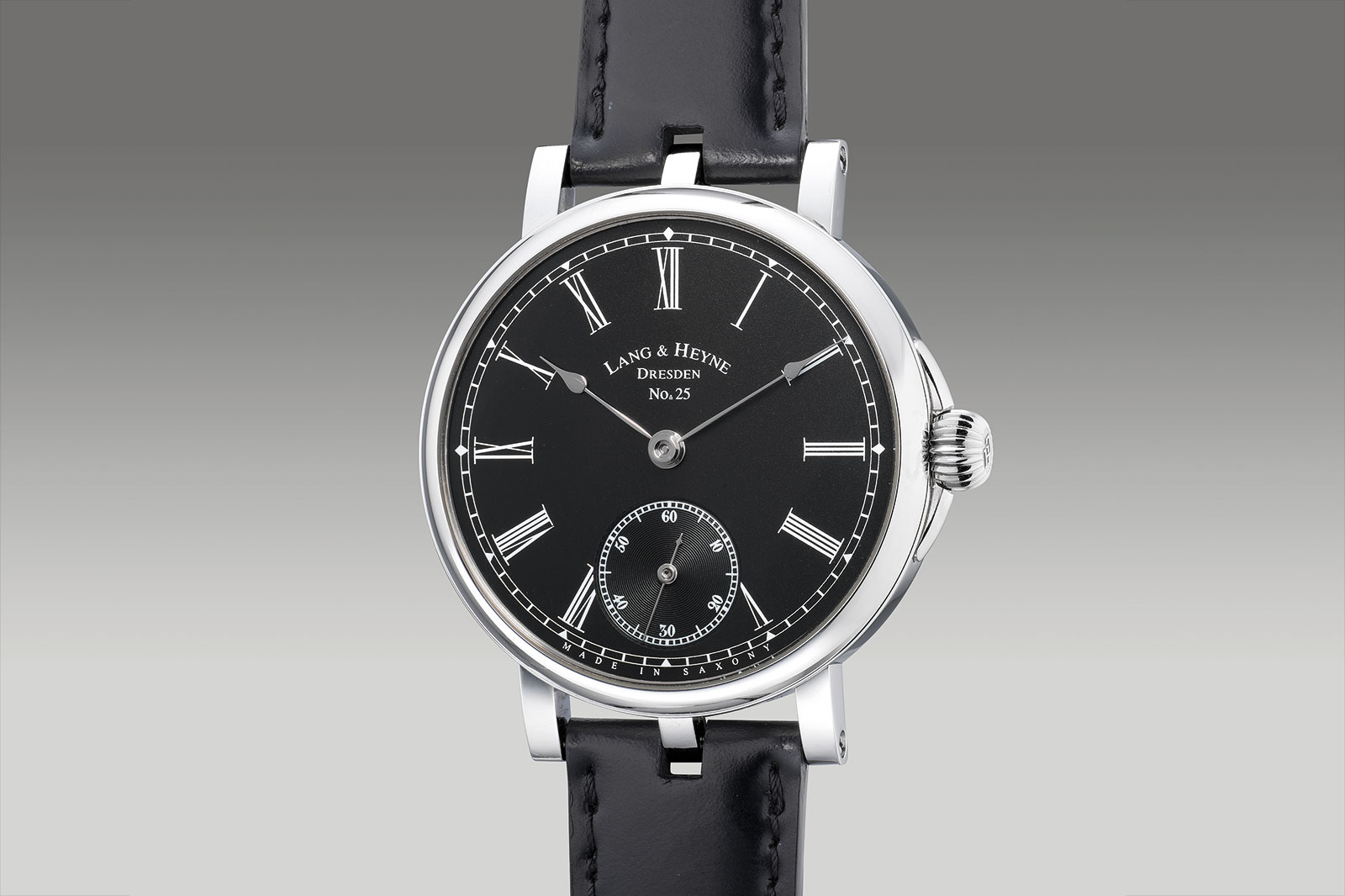 Named after a Saxon king, the Friedrich III a well-made German watch that's old-school in terms of construction and quality. Its movement is modelled on vintage German pocket watches and thoroughly finished. All parts are finely decorated, including with hand engraving on the balance cock and solarisation on the winding wheels.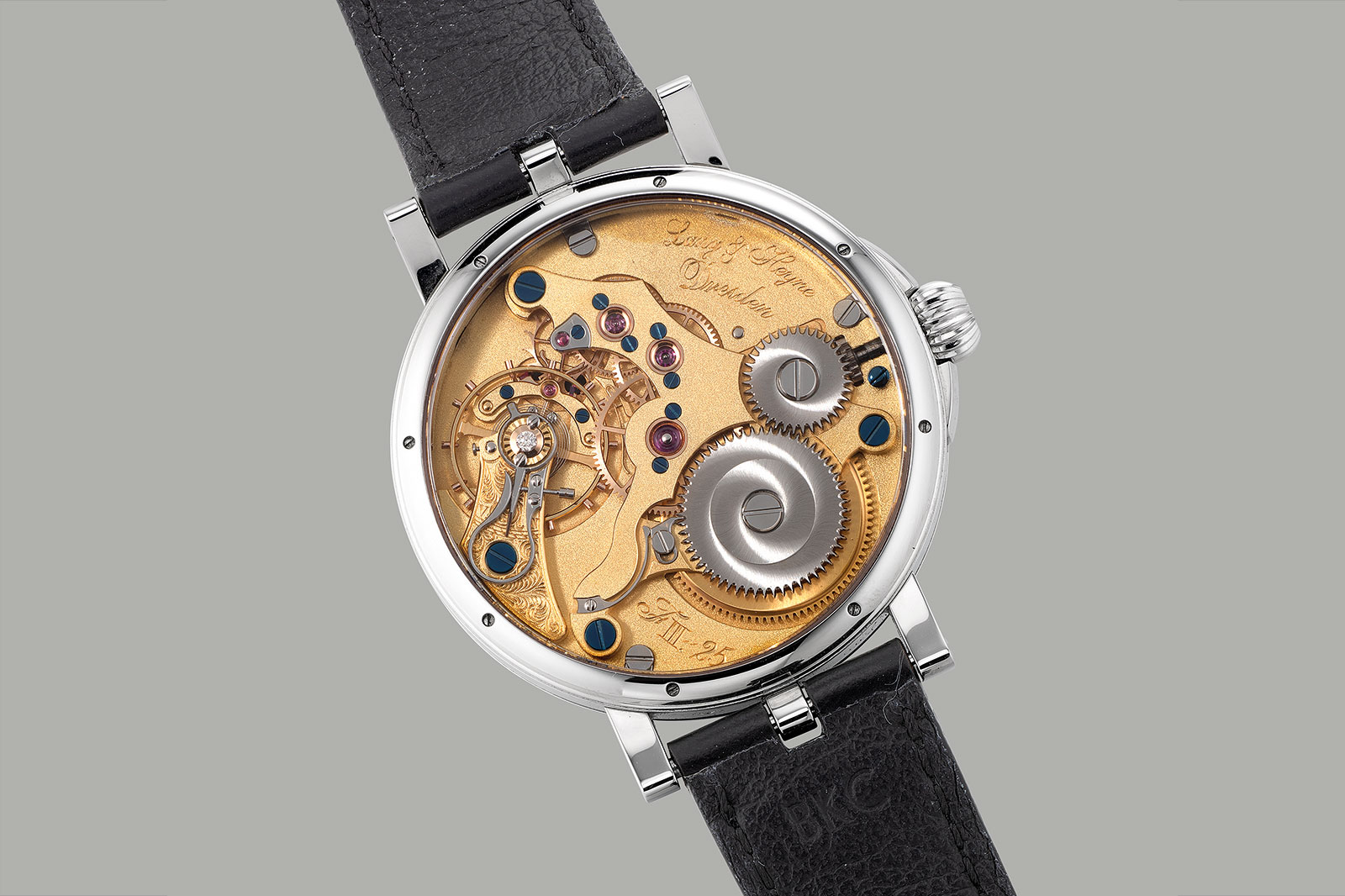 The present example was made in 2015, shortly after the Friedrich III was unveiled in 2013, making it one of the earliest examples. That means it was produced while cofounder Marco Lang was still with the company (he has since left to set up his eponymous brand).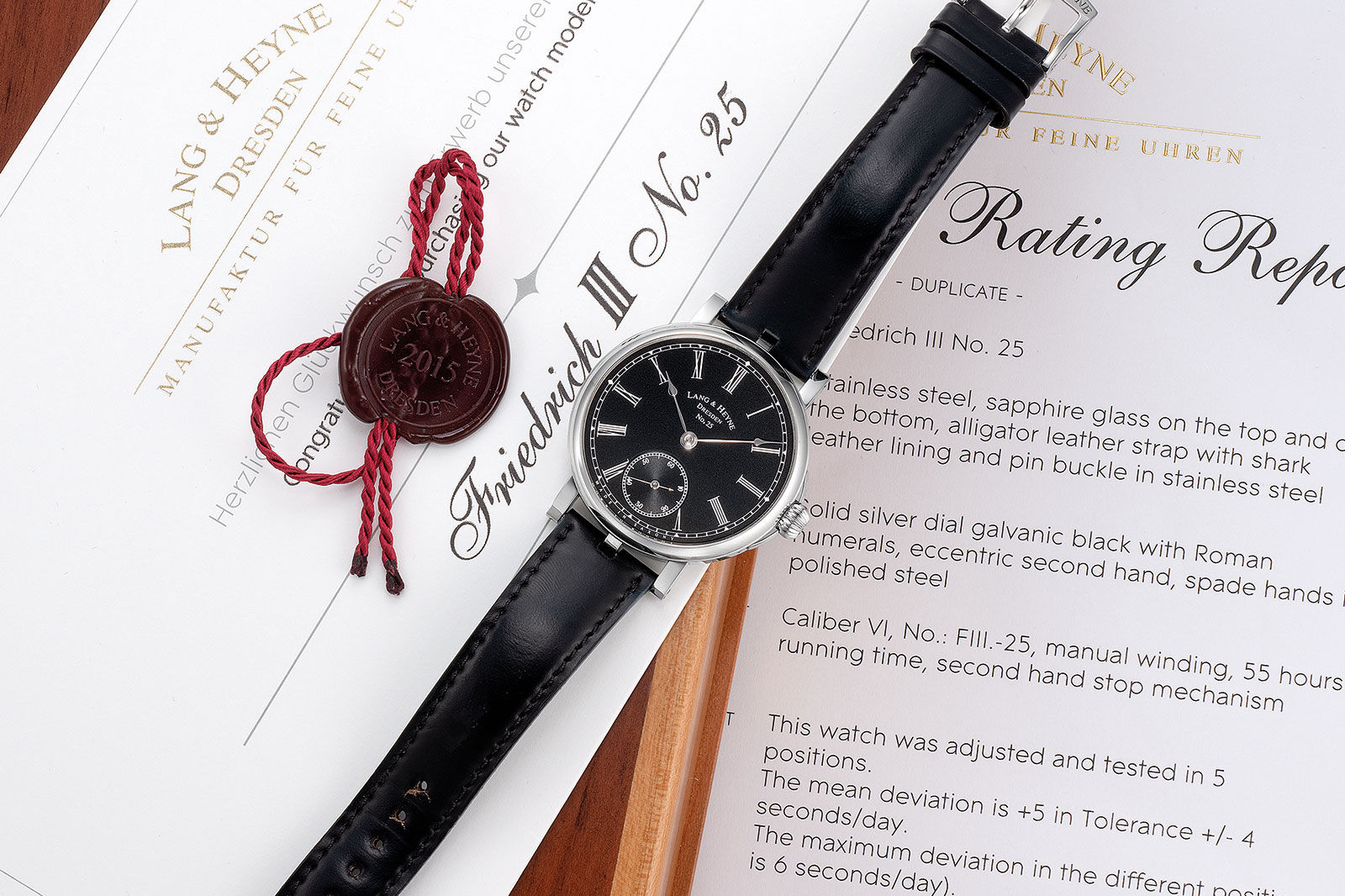 The Friedrich III includes its original box, as well as duplicate certificate and rating report. It has an estimate of HK$55,000-110,000, or about US$7,100-14,100, making it an affordable value proposition. Full lot details here.
---
Preview and Auction
The preview exhibition is open daily from November 23-25 at the JW Marriott Hotel Hong Kong. The auction takes place over two days at the same location:
November 25 at 6:00 pm
November 26 at 12:00 pm and 4:30 pm
JW Marriott Hotel Hong Kong
88 Queensway
Admiralty
Hong Kong, China
For the full catalogue, as well as registration and online bidding, visit Phillips.com.
This was brought to you in partnership with Phillips.
---
Back to top.
---
You may also enjoy these.

Starting in Singapore, then Geneva and Taipei.

From May 9 to 12, 2019.