F.P. Journe Crafts Watch Dials From Antique Holland & Holland Rifle Steel
Damascus steel from the 19th century on a Chronomètre Souverain.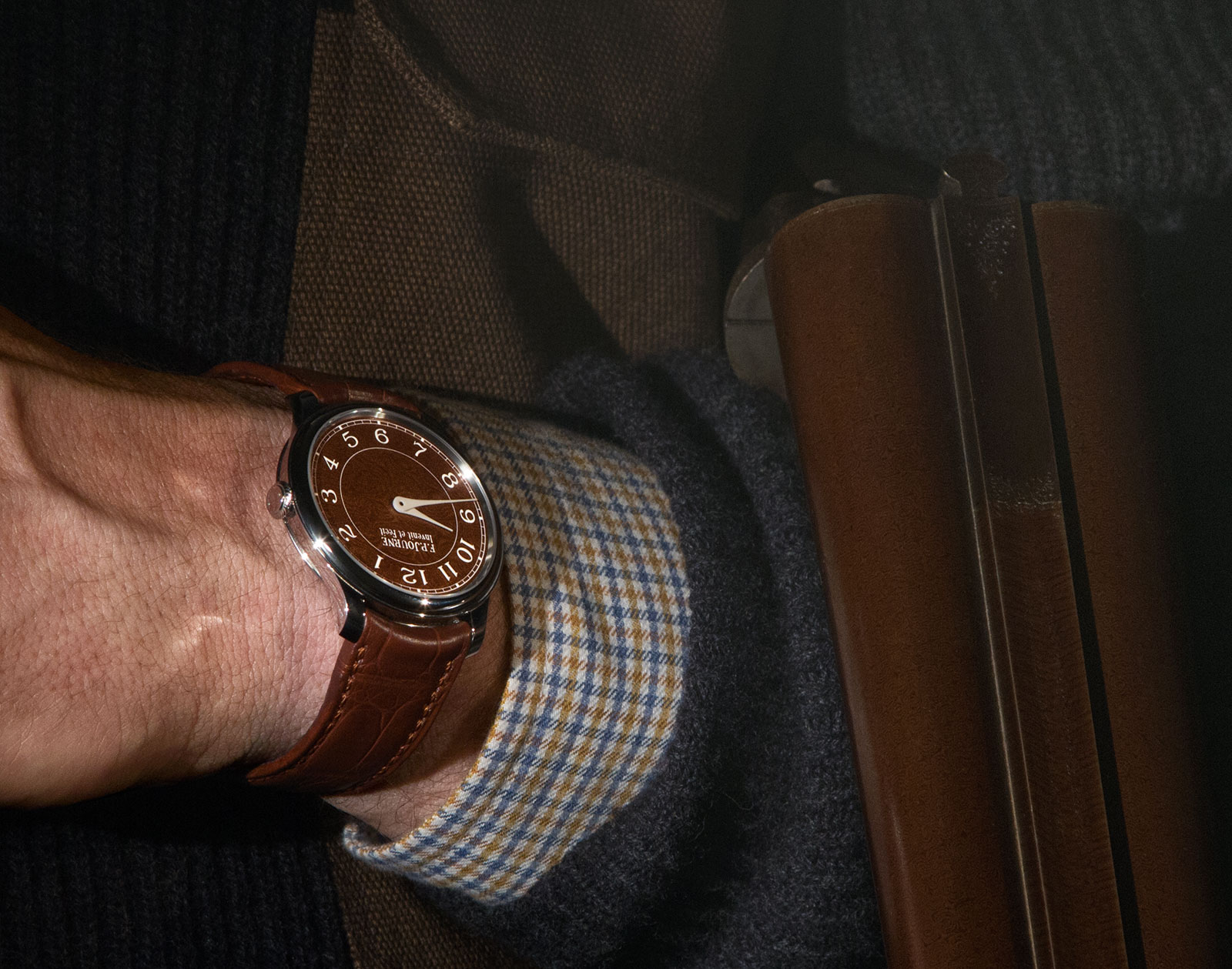 London-based Holland & Holland builds sporting rifles of the highest calibre, no pun intended. Typically priced at about US$100,000, the guns are crafted by hand, often heavily engraved (which can double the price), and take some two to three year to complete. They are, in other words, significantly more labour intensive than most fine watches.
The F.P. Journe Chronomètre Holland & Holland is a 66-piece limited edition time-only watch with an unusual dial: made of a thin slice of Damascus steel taken from a pair of 19th century Holland & Holland gun barrels.
Featuring a striking marbled and layered pattern that is the result of how it is produced, Damascus steel has long been used for weapons. It is usually formed by combining two or more types of steel by heating, folding and hammering them repeatedly, creating an alloy that boasts the properties of the constituent steel.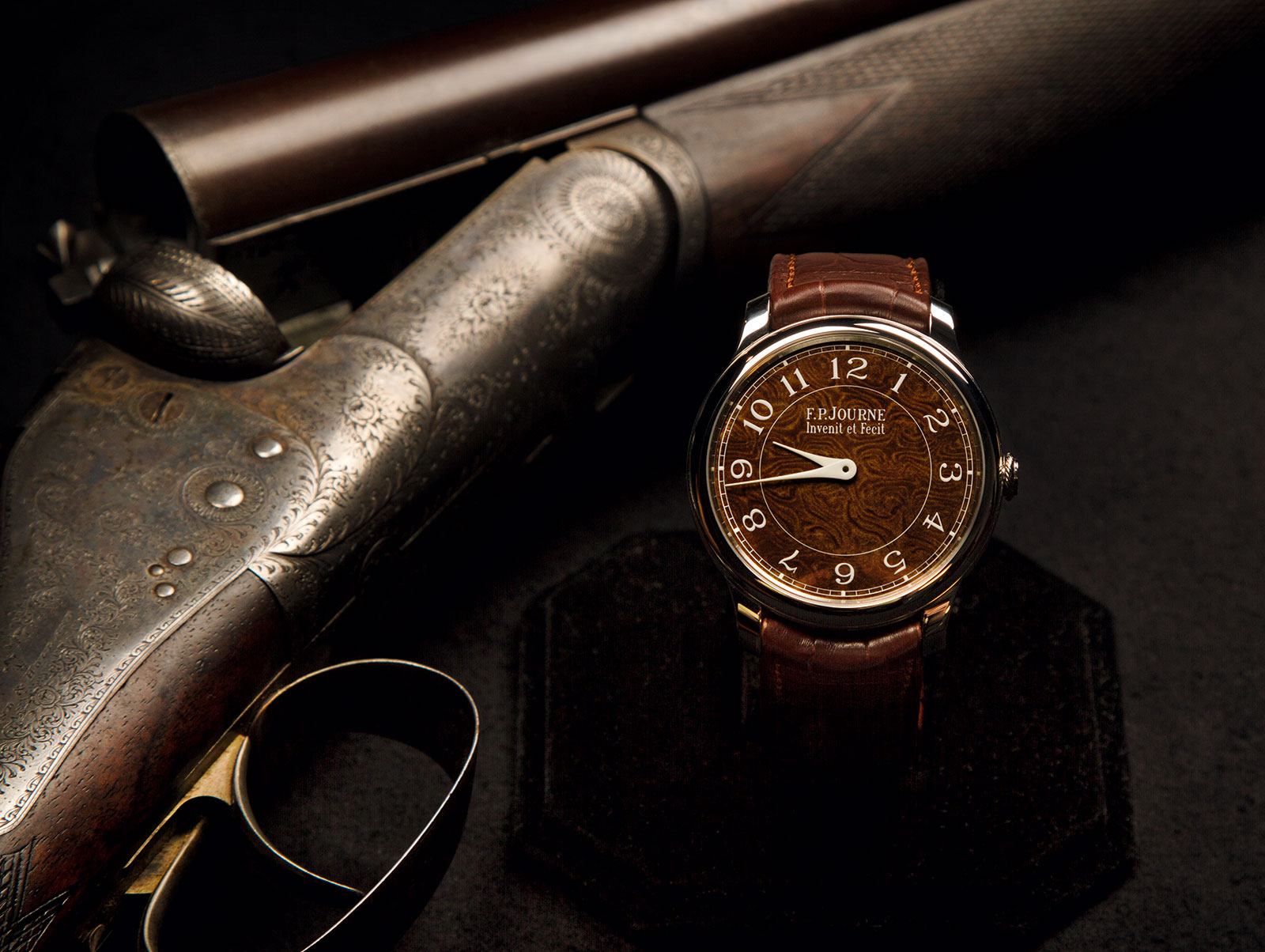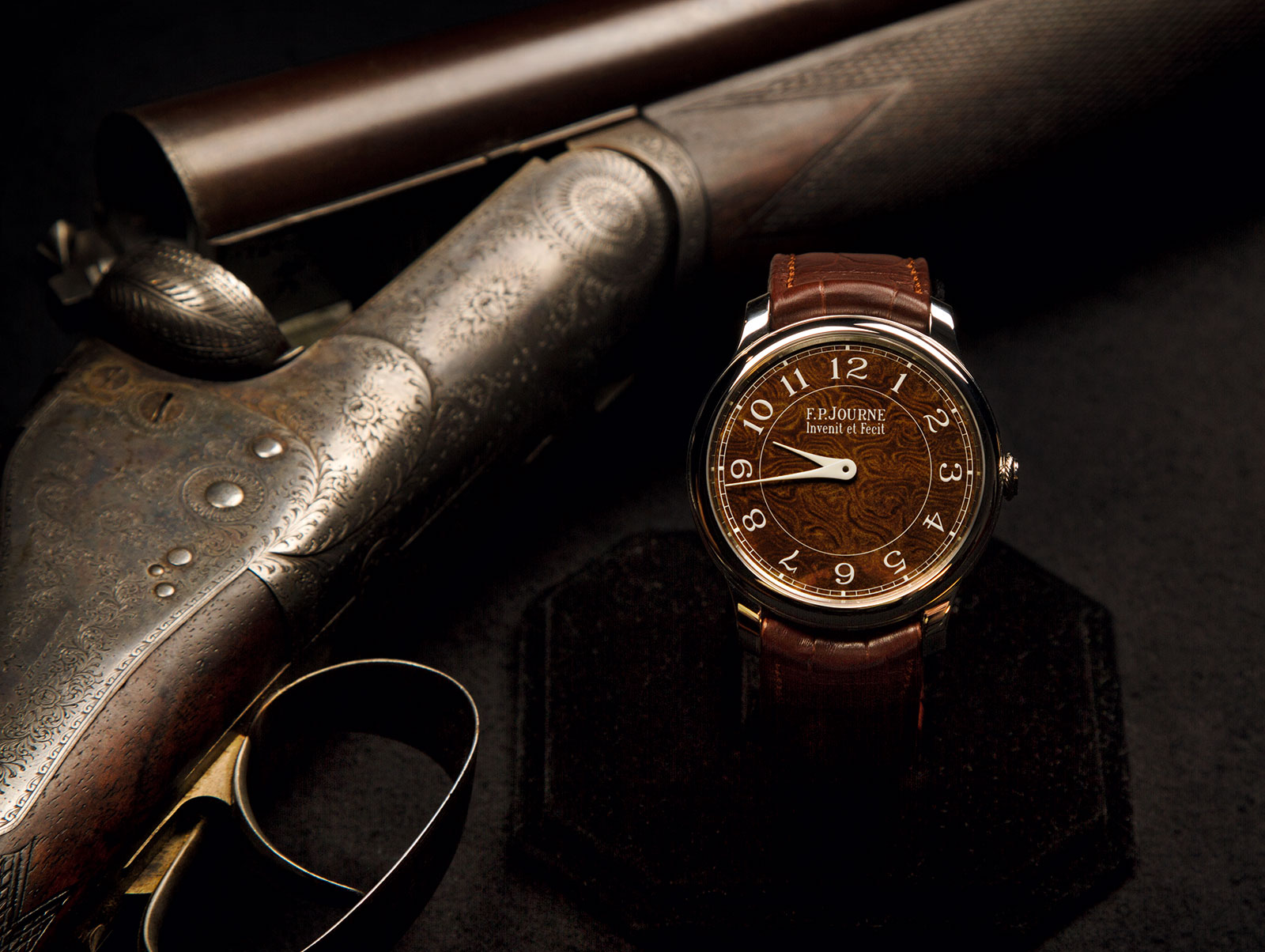 More properly known as pattern welded steel – the technique to produce Damascus steel as it was in the 3rd to 16th century has been lost – the metal began to be used for gun barrels in the early 19th century. A pair of barrels, numbers 1382 from 1868 and 7183 from 1882, were used for the Chronomètre Holland & Holland.
The barrels were cut lengthwise and flattened into long bars, which were then sliced into even smaller strips. These were then thinned and polished to the necessary size, allowing dial blanks to be stamped out. The dial making was done at Les Cadraniers de Genève, the dial maker in Geneva that is co-owned by F.P. Journe and Vacheron Constantin.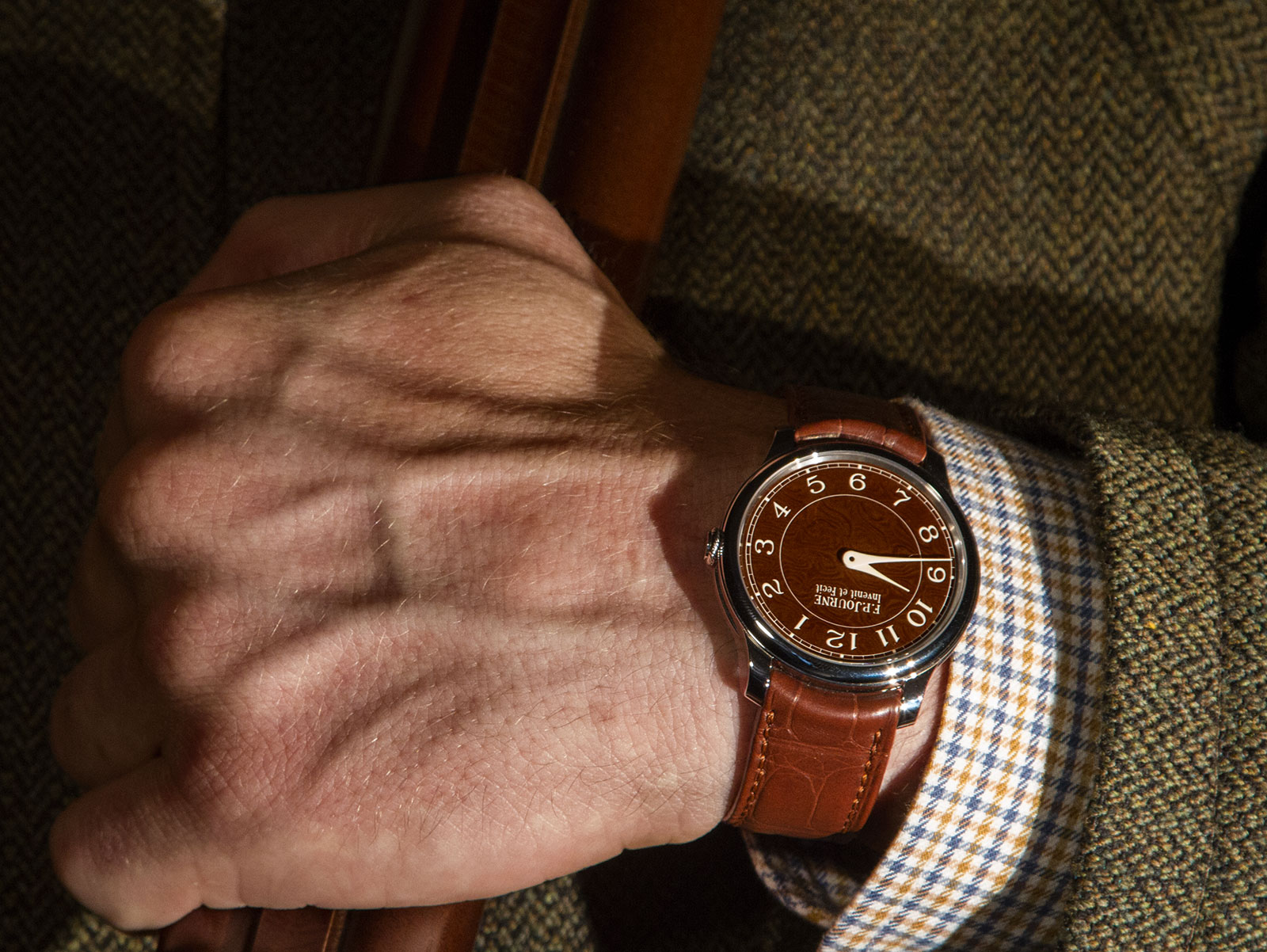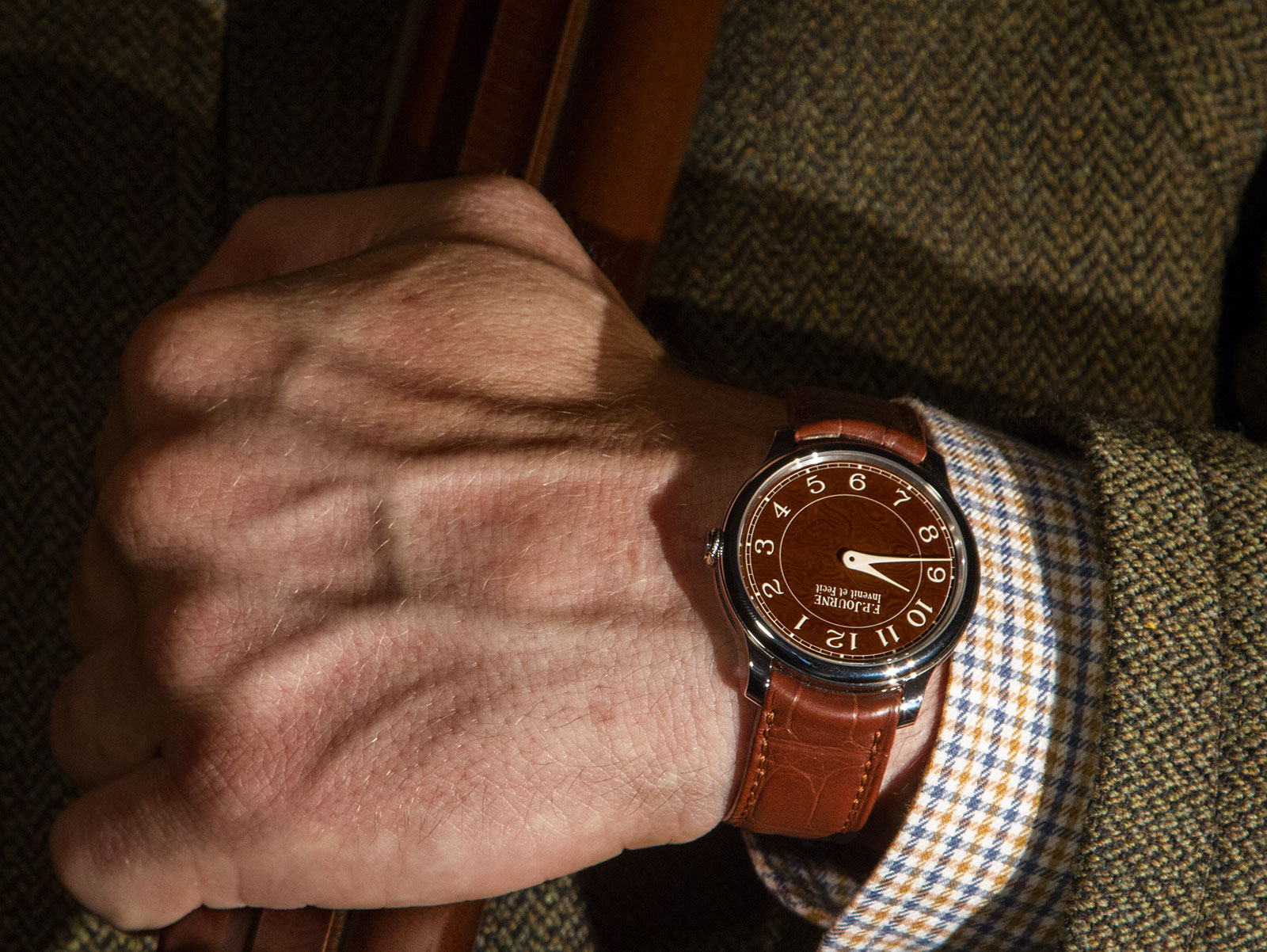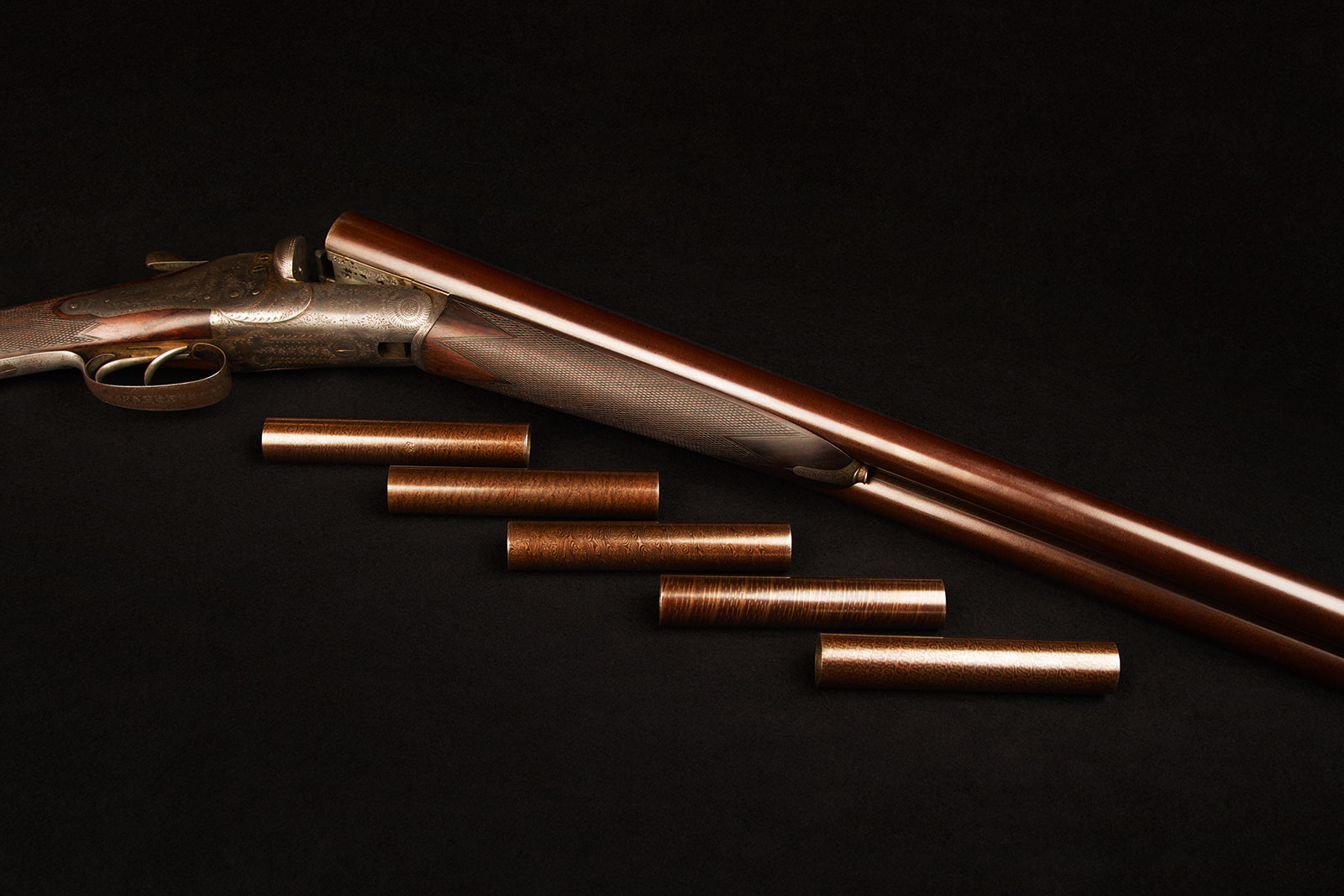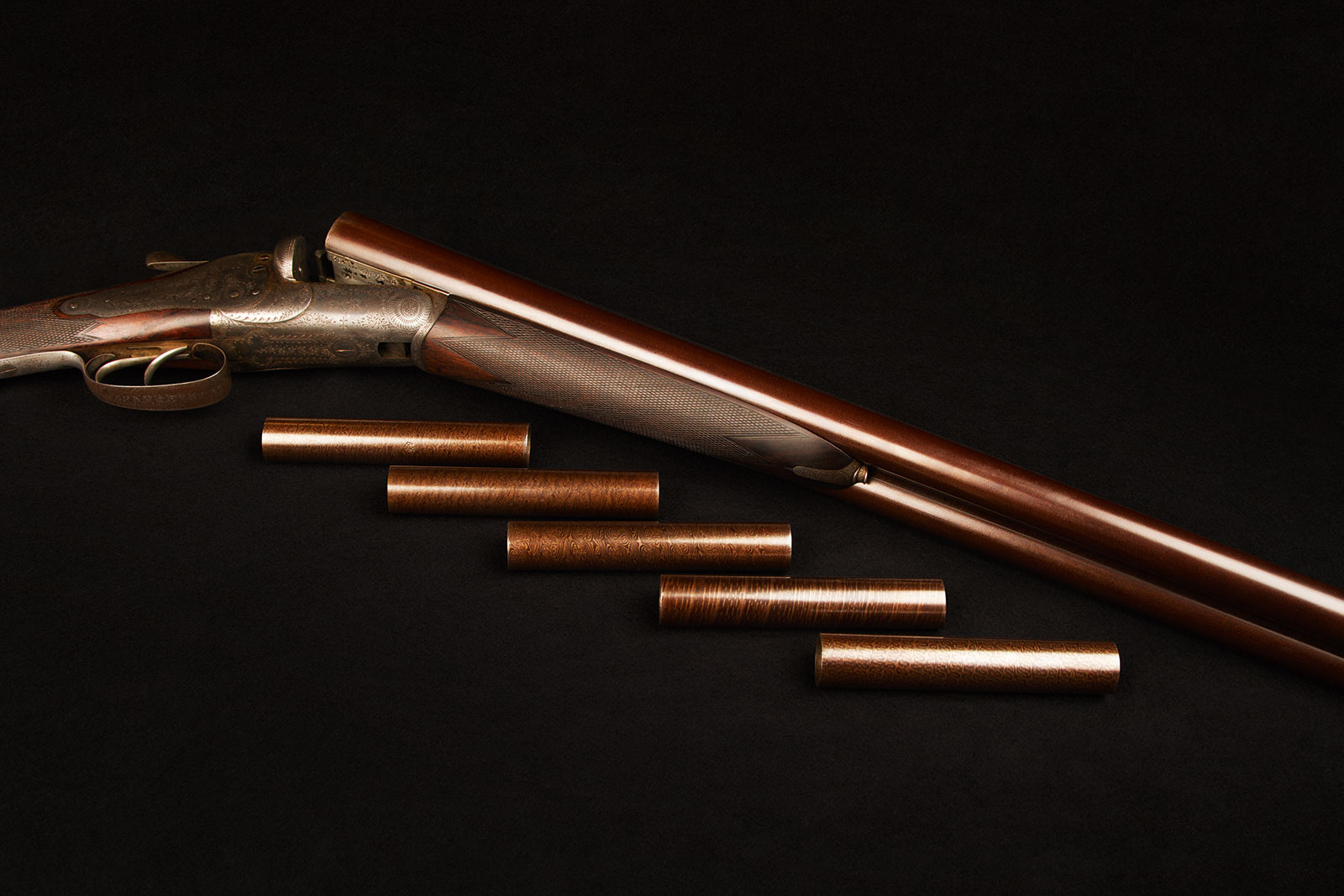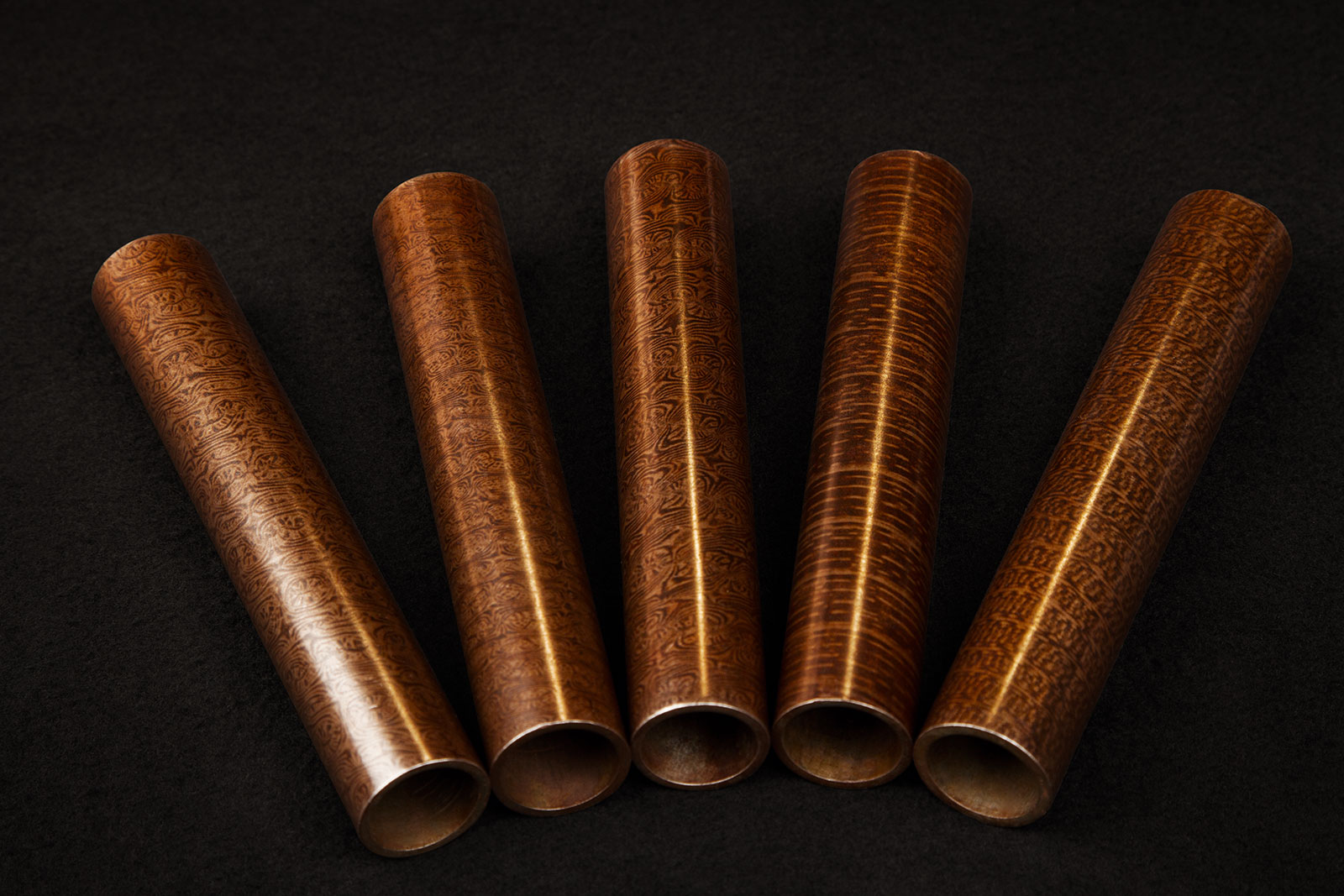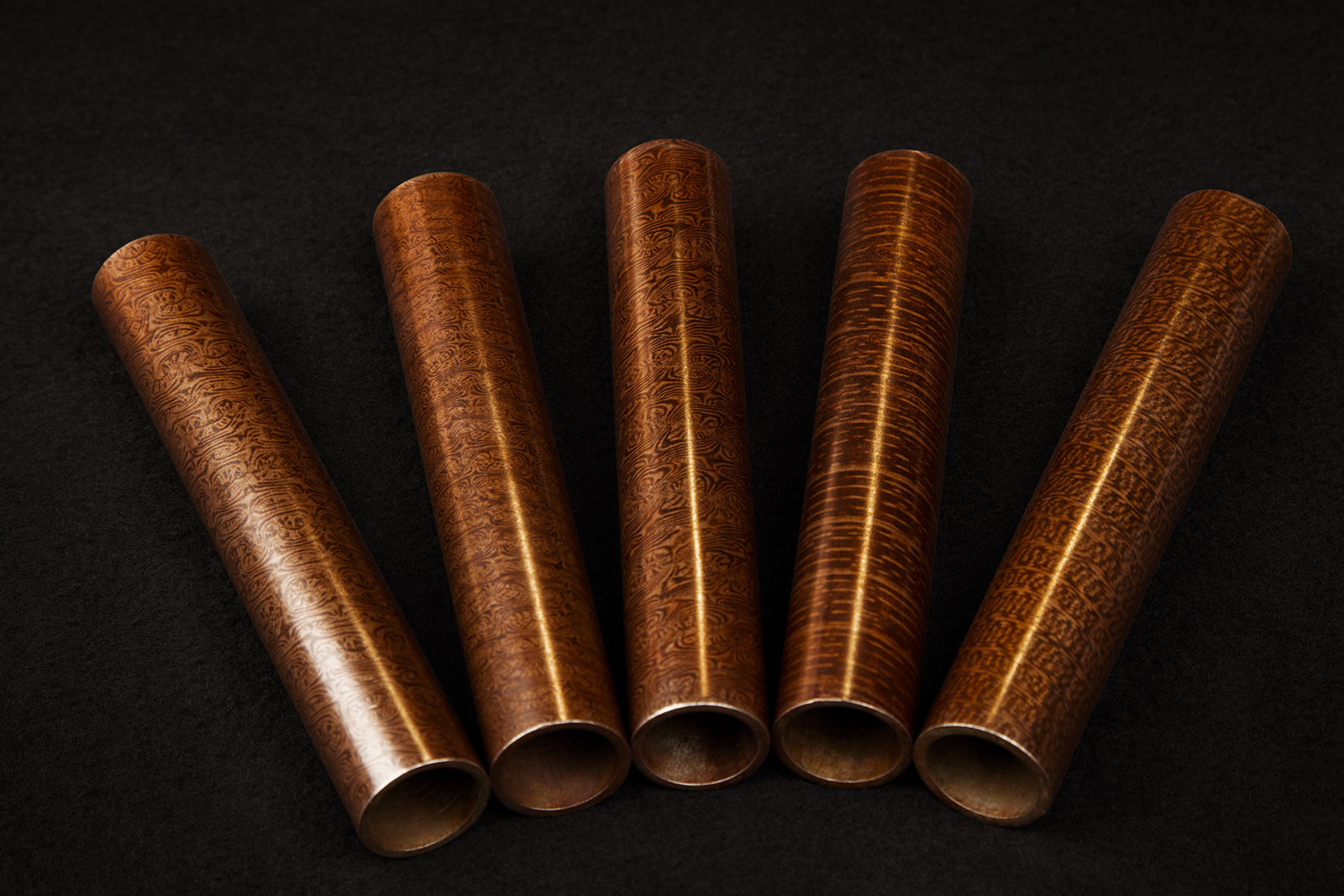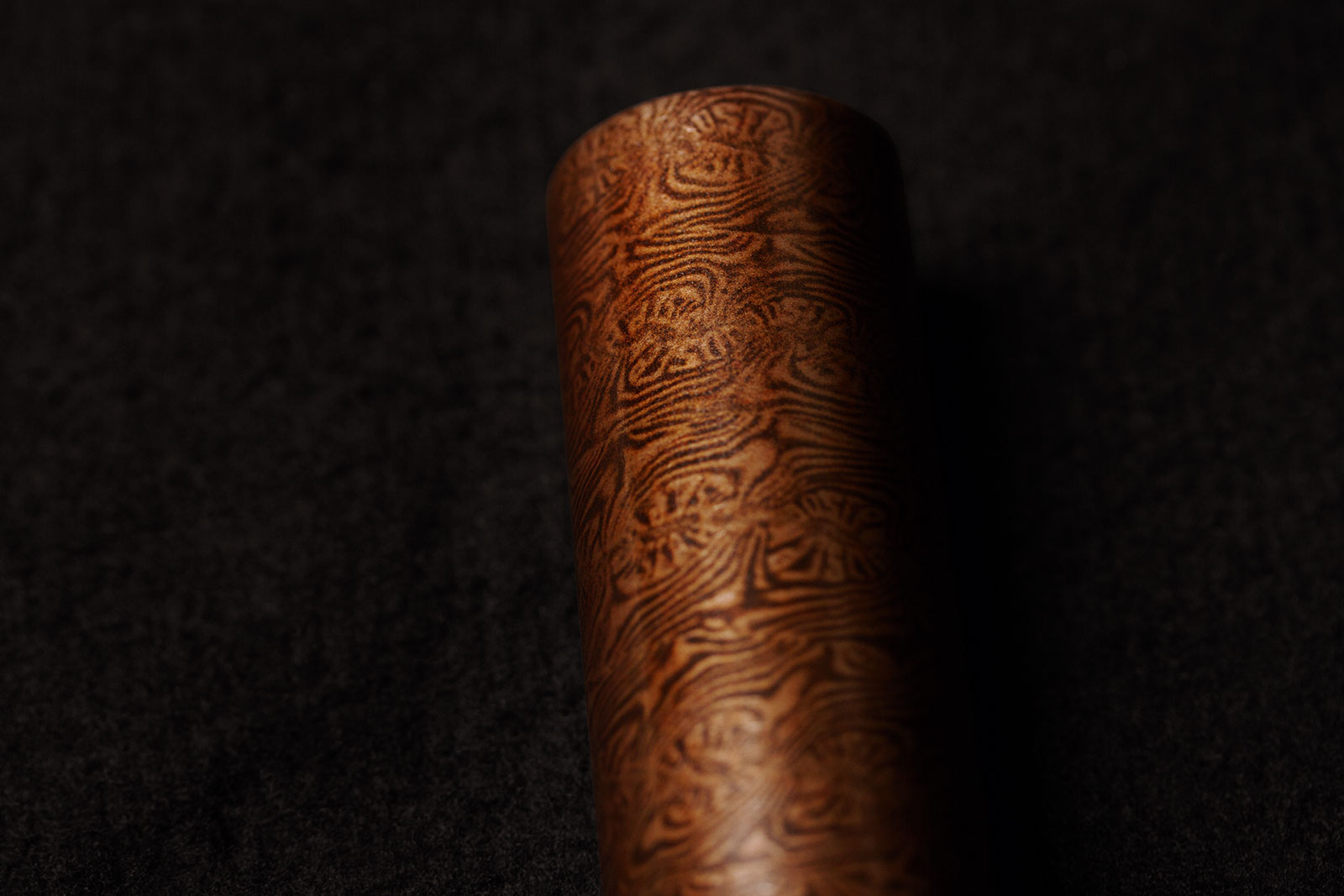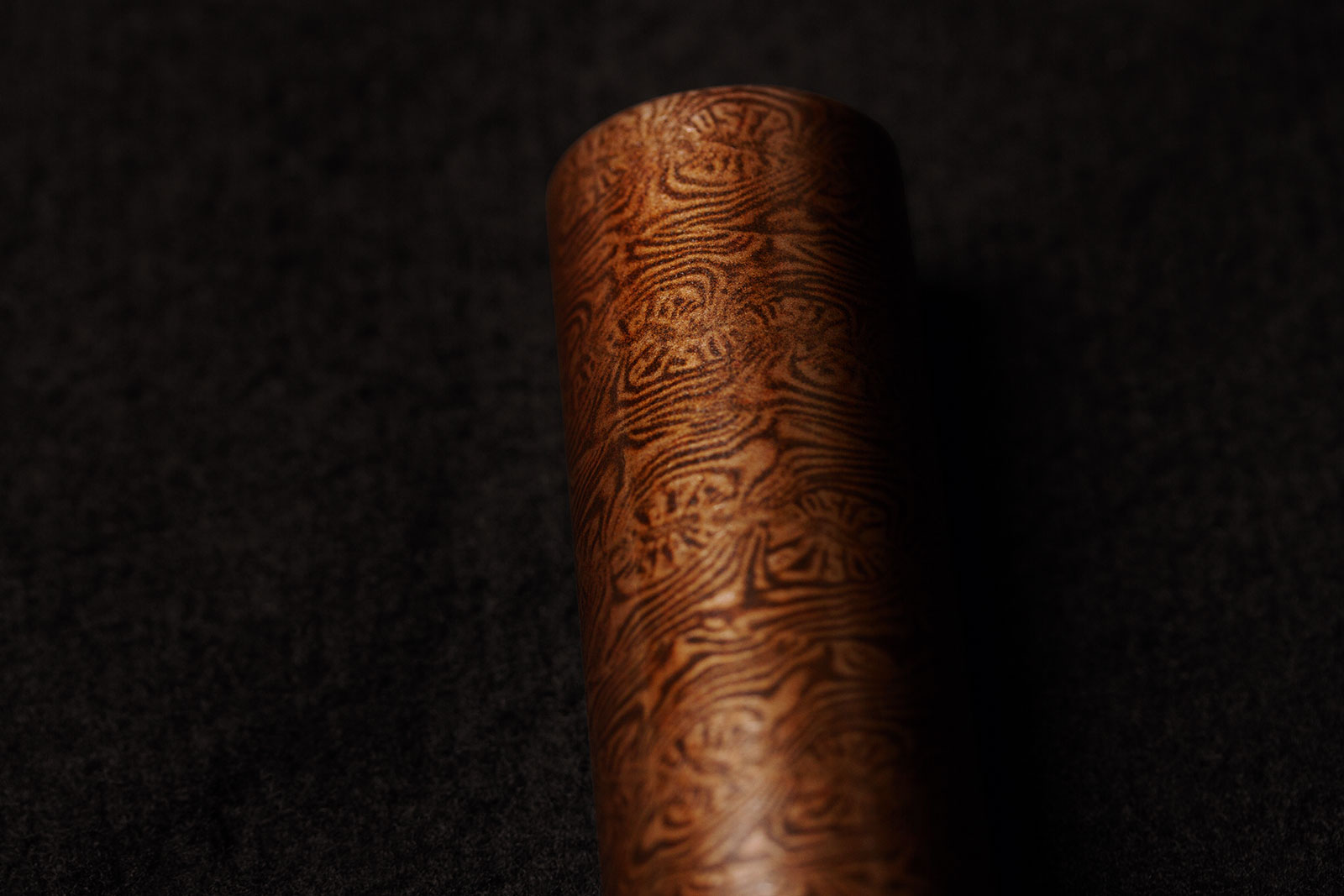 Once the blanks were complete, they were returned to Holland & Holland for heat treatment, or "browning". Similar to the technique used to created blued steel, browning was followed by acid etching to bring out the striations of the Damascus steel. Since the colour is essentially a type of rust, the browned steel is then protected by a clear lacquer.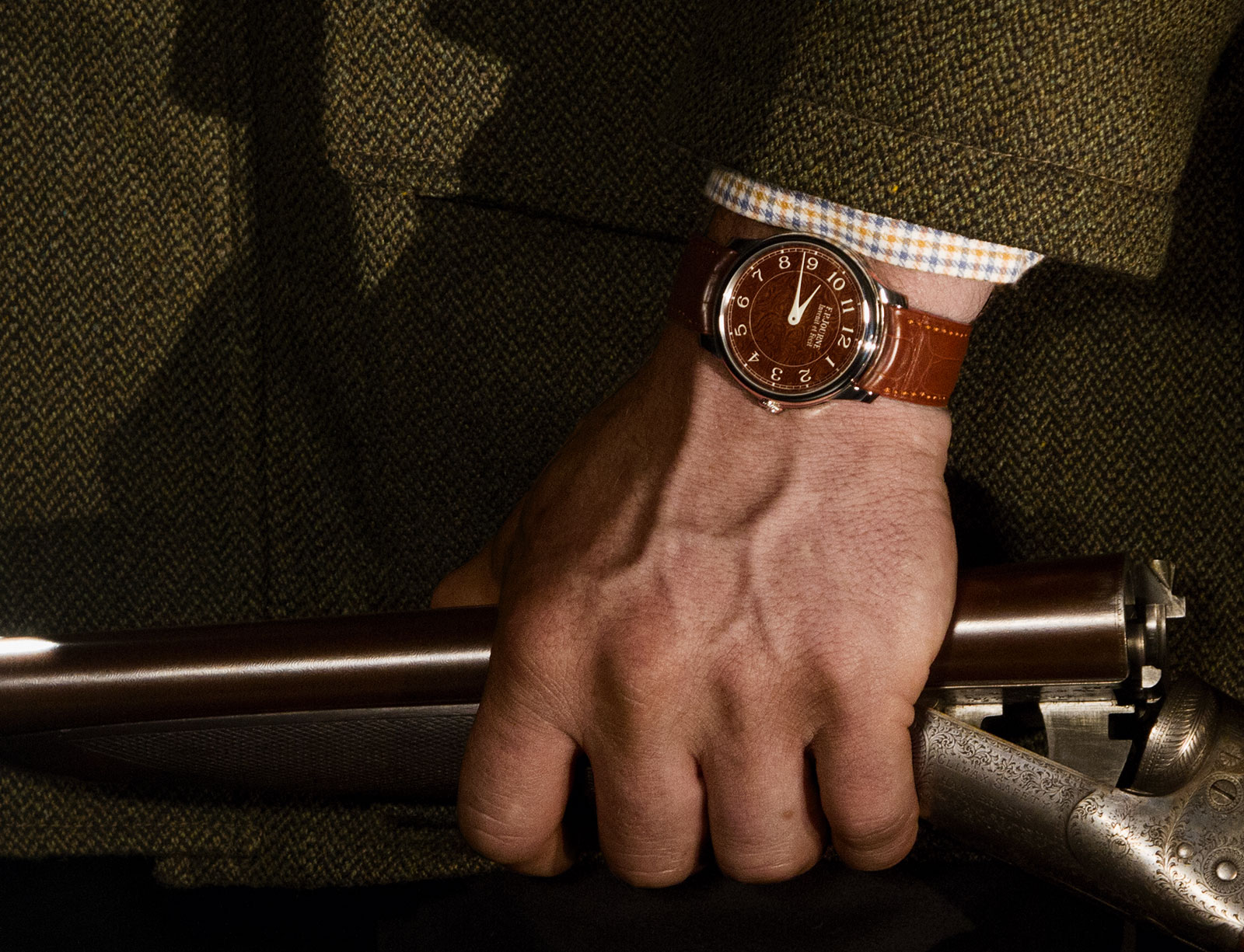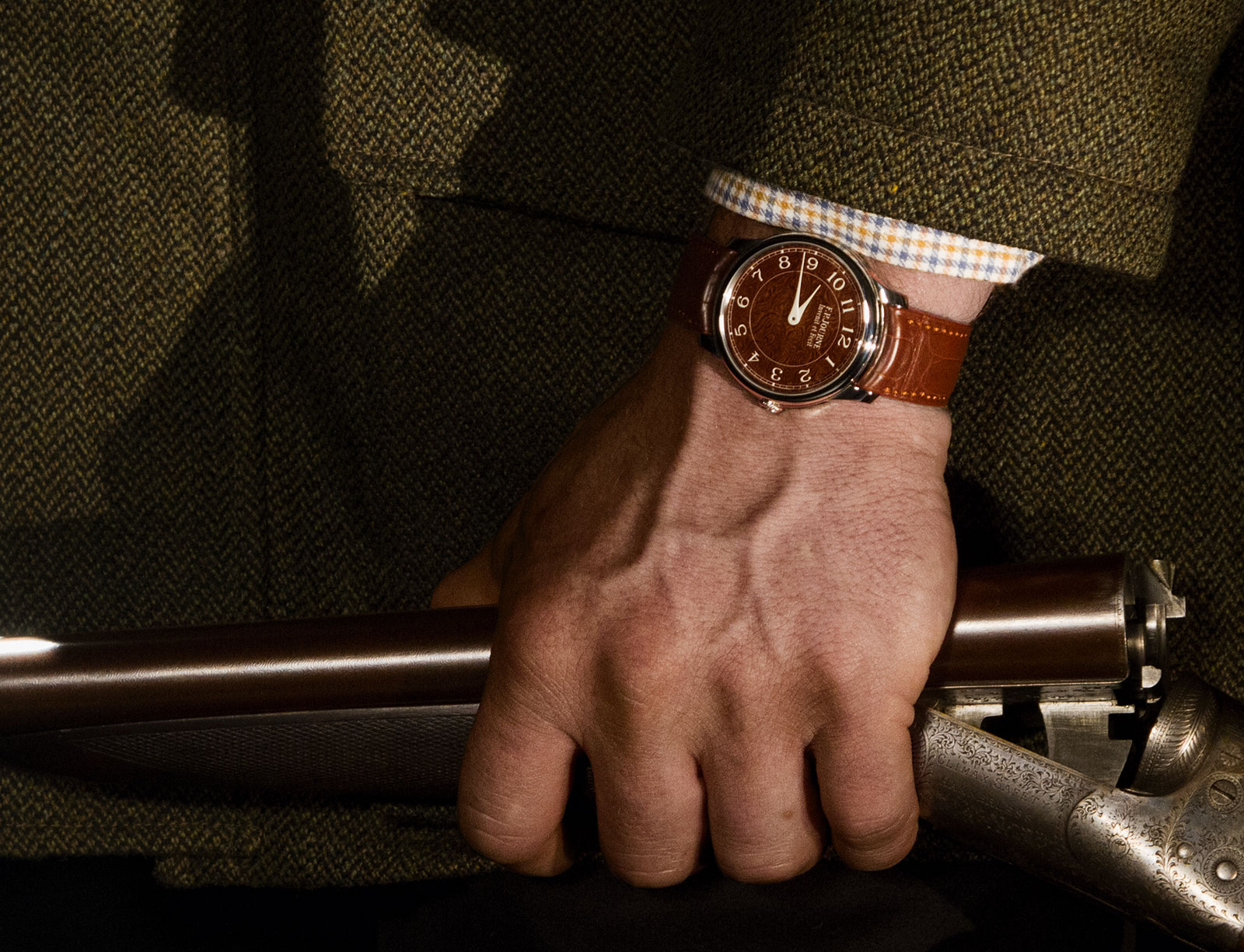 Notably, the Chronomètre Holland & Holland is not just a new dial. The case is stainless steel, a material otherwise only used for the minute repeater, grand sonnerie or Coffret 38mm set.
And the size is 39mm, a size distinct from that ordinary Chronomètre Souverain that's usually 40mm, or 38mm upon special order. The 39mm size is identical to the tantalum Chronomètre Bleu.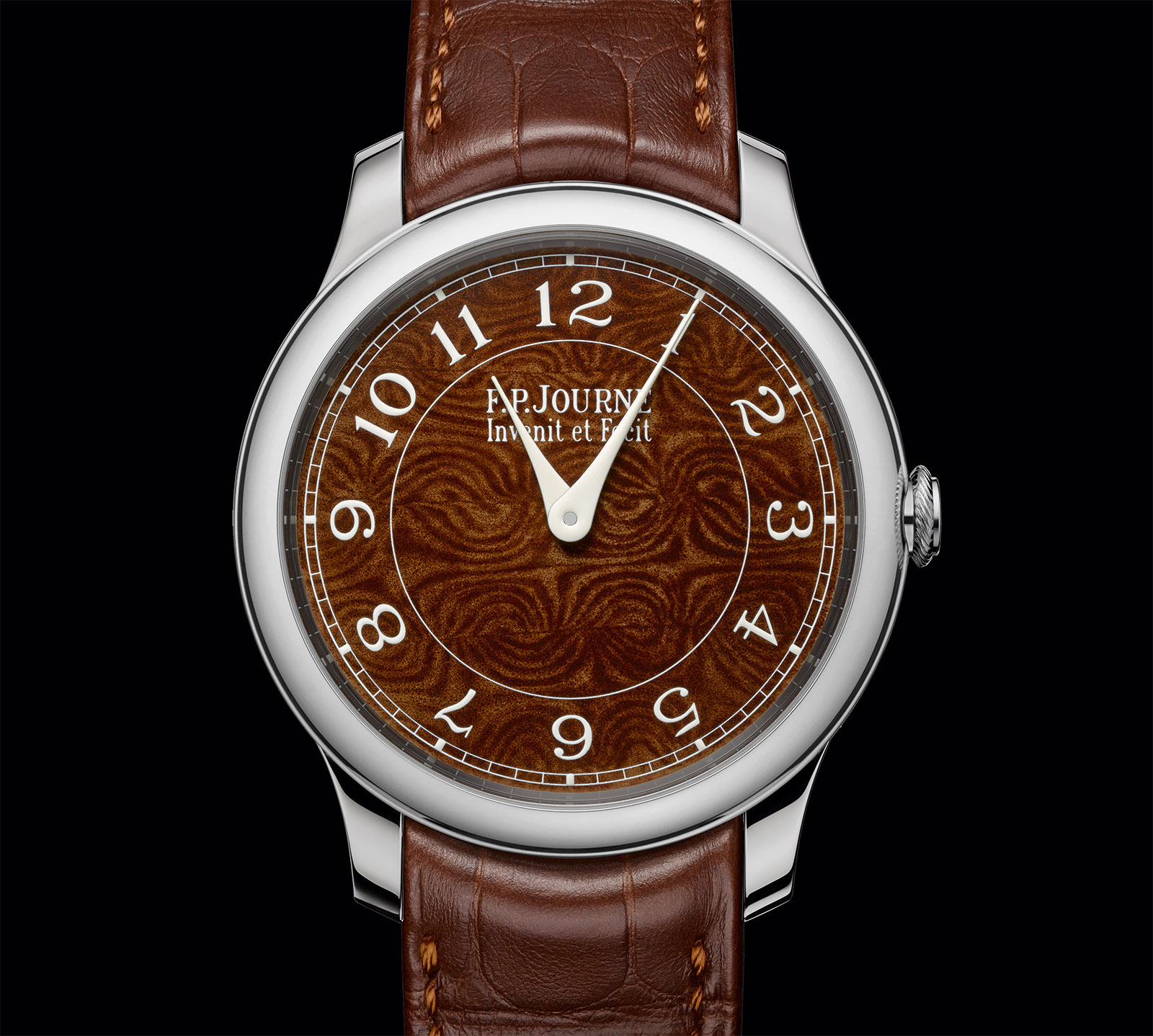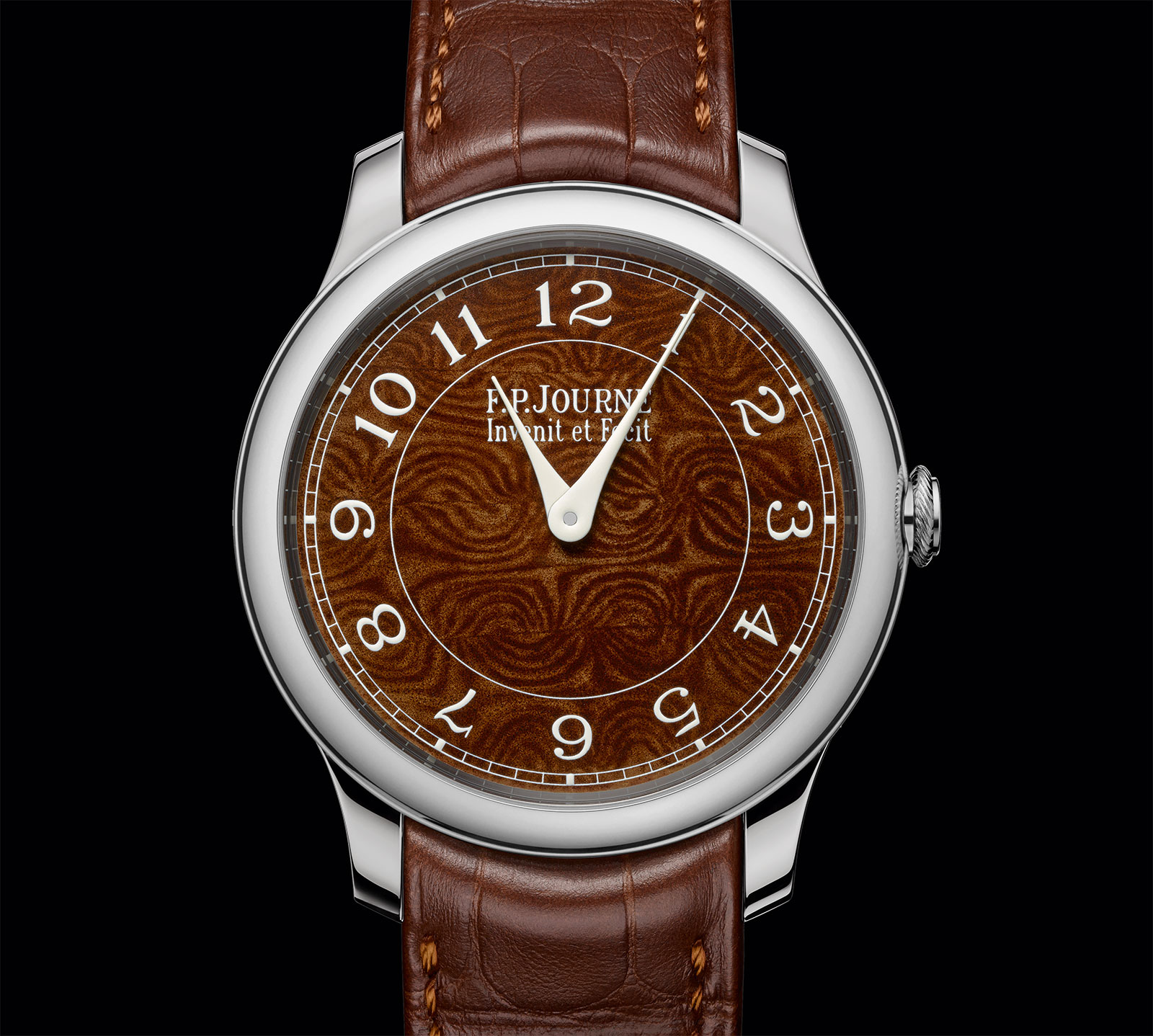 And the cal. 1304 inside only shows the hours and minutes, minus the sub-seconds or power reserve found on the regular versions of the movement. It is otherwise identical, being hand-wound with a 56-hour power reserve, and like all F.P. Journe movements the bridges and base plate are 18k red gold.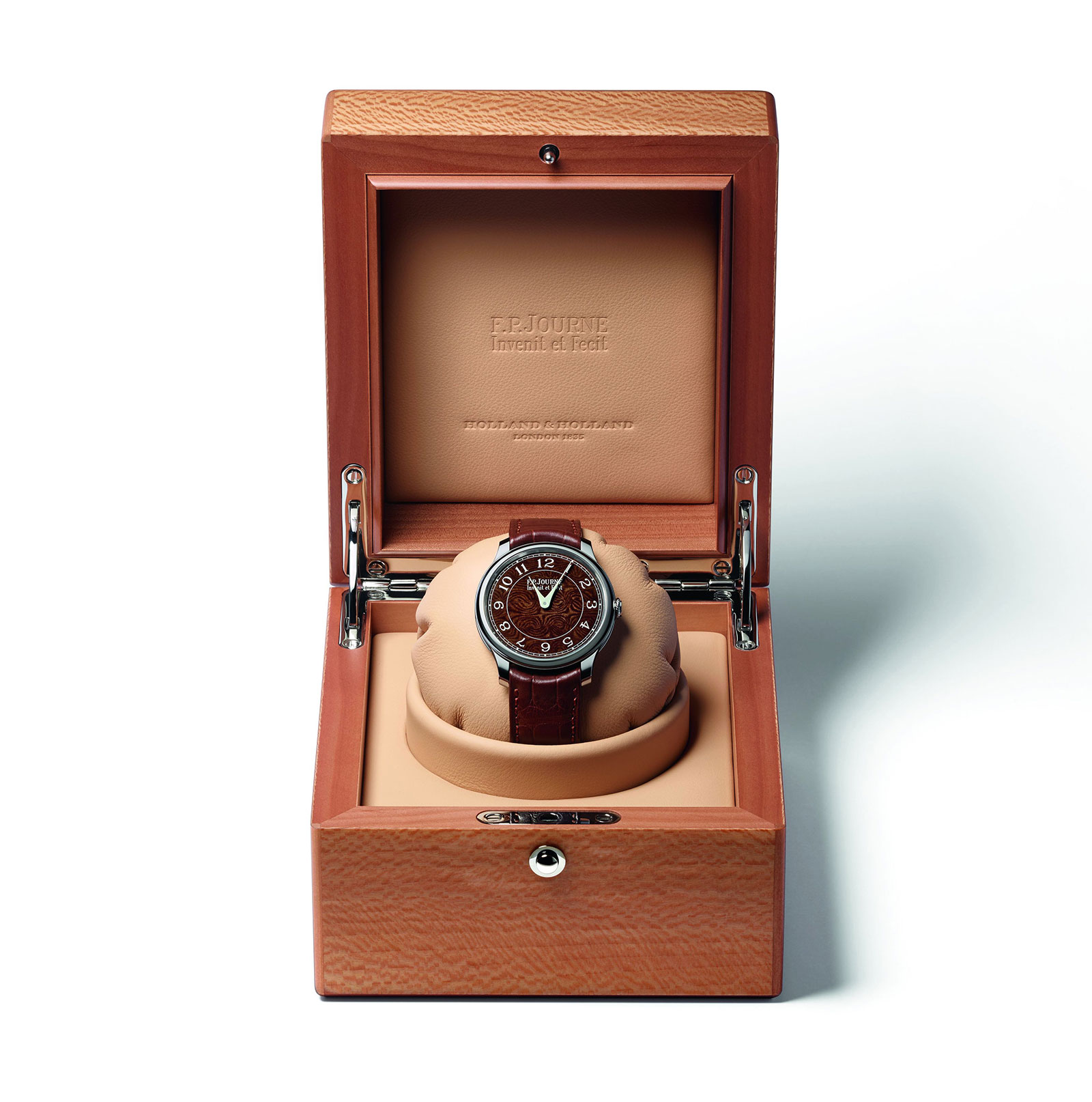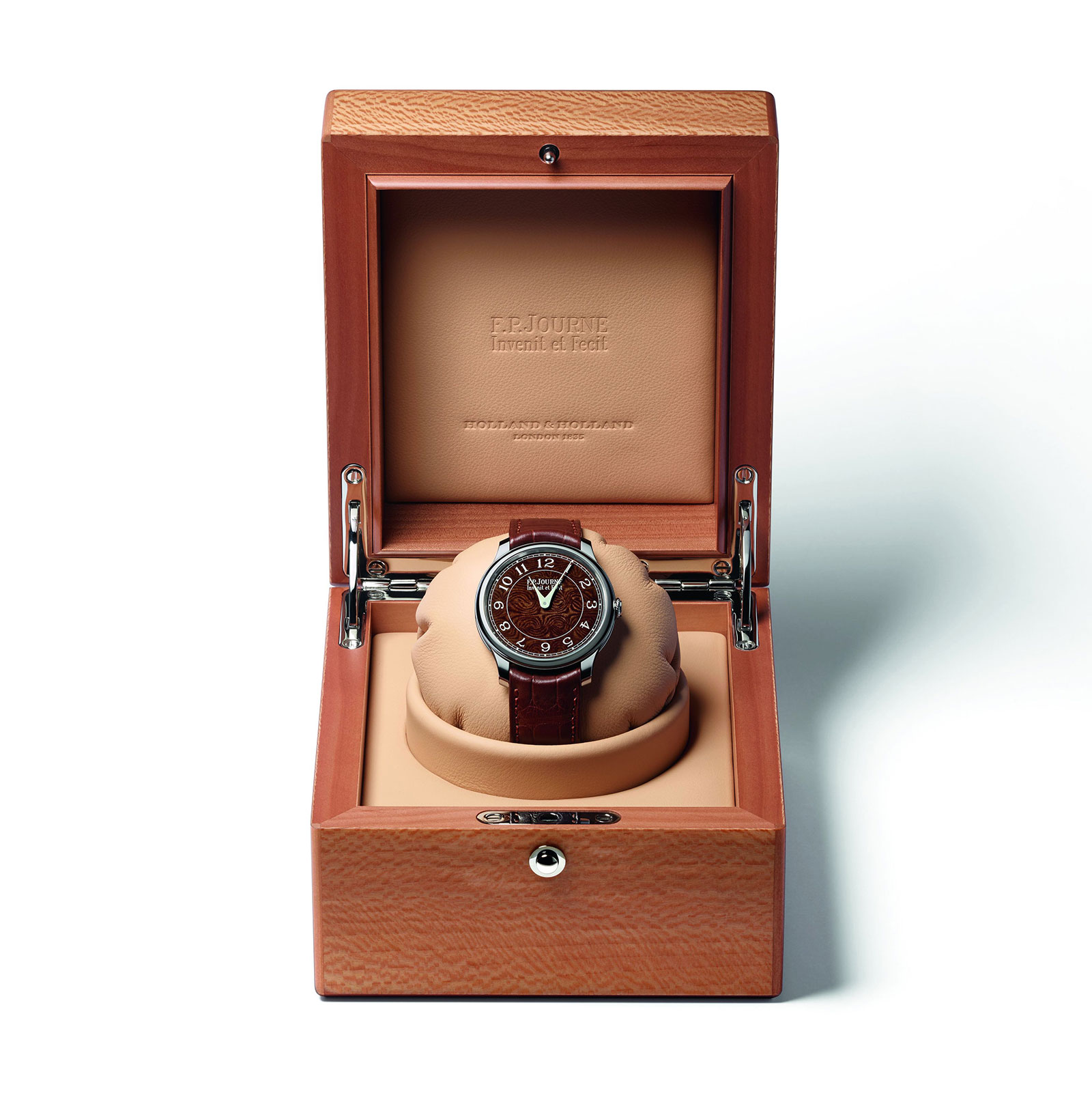 Price and availability  
The Chronomètre Holland & Holland is a limited edition of 66 watches – 38 watches made from barrel 1382 and another 28 from barrel 7183. The price is SFr45,000, including 8% Swiss tax. That's equivalent to US$47,000.
The watch is available from F.P. Journe boutiques and either of the two Holland & Holland gun rooms in London and Dallas.
---
Back to top.
---
You may also enjoy these.