T3 Special Watches Introduces the Dague
With a vintage movement with bi-metallic balance.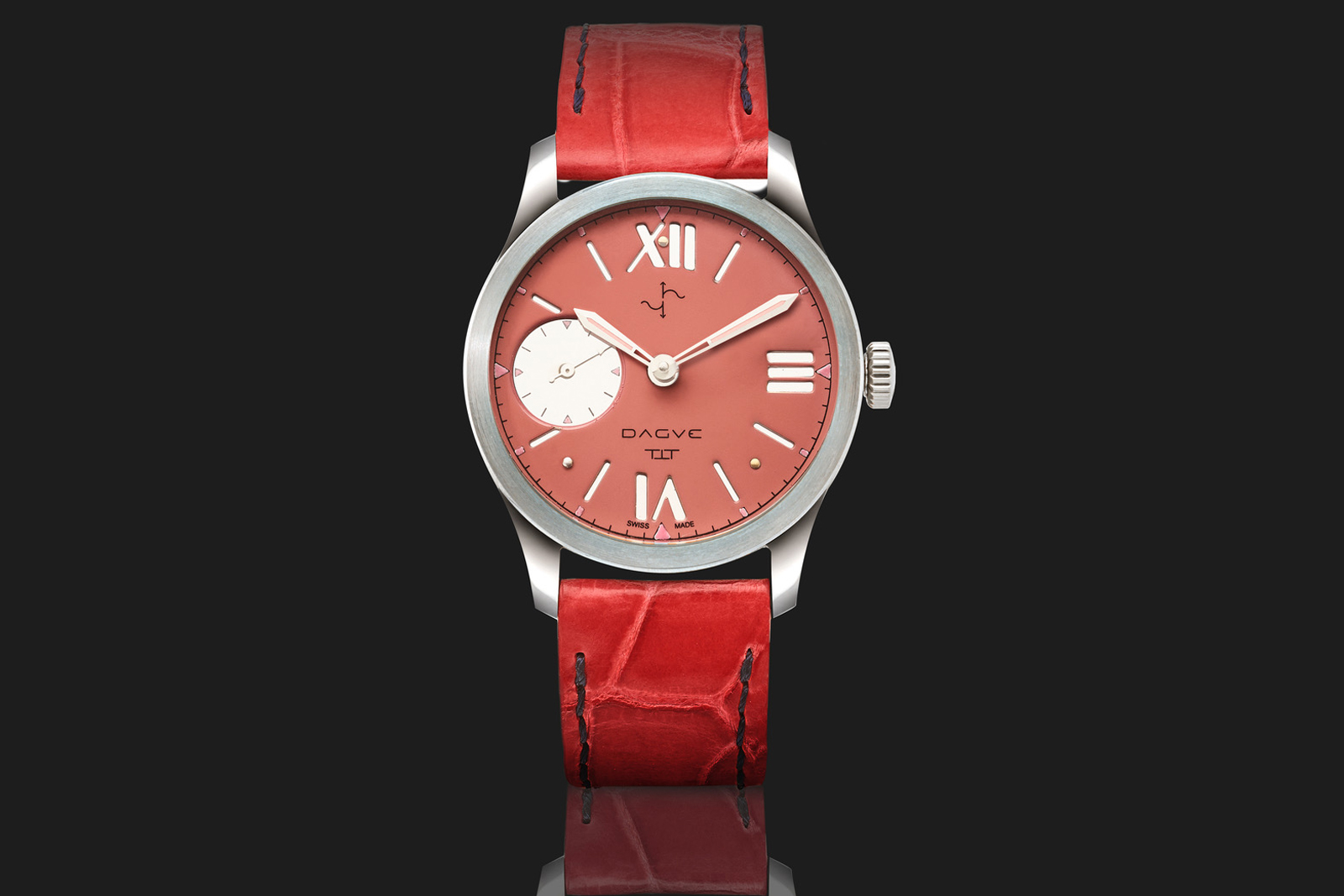 Founded by a pair of Italian watch collectors, one of whom is vintage-watch dealer Andrea Marzari, T3 Special Watches is a young and unusual brand. T3 originated in the pair's other hobby – both are motorcycle enthusiasts. They attempted to create a watch suited for long rides, but that ultimately proved fruitless.
Instead, the two pivoted and conceived a vintage-inspired watch with an original design, and powered by a refinished Longines pocket watch movement from the early 2oth century, the Dague. The motivation behind the watch was simple – they wanted a watch that appealed to their taste in both design and mechanics, while being stylish and robust enough for everyday wear.
After a year of riding their motorcycles with the prototypes, the duo debuted the first-generation Dague in 2018. Now the model has been refreshed with lacquer dials in eight vibrant colours ranging from turquoise to orange. Think of it as "Stella" dial meets a Patek Philippe Calatrava ref. 96, while powered by a vintage pocket watch movement.
Initial thoughts
The Dague is unusual for its mix of modern and vintage features. And it is not just vintage inspired – the movements are bona fide antiques, being based on Longines calibres from the 1920s and 1930s that were originally made for pocket watches.
The use of vintage movements sets T3 apart from most micro-brands that rely on modern movements from makers such as ETA. That said, the use of refurbished vintage calibre is not unique, though it's primarily practiced by high-end independent watchmakers such as Kari Voutilainen and Atelier de Chronométrie. Those watches all share exquisite finishing, which naturally means a massive price tag, and are almost always accompanied by a traditional design.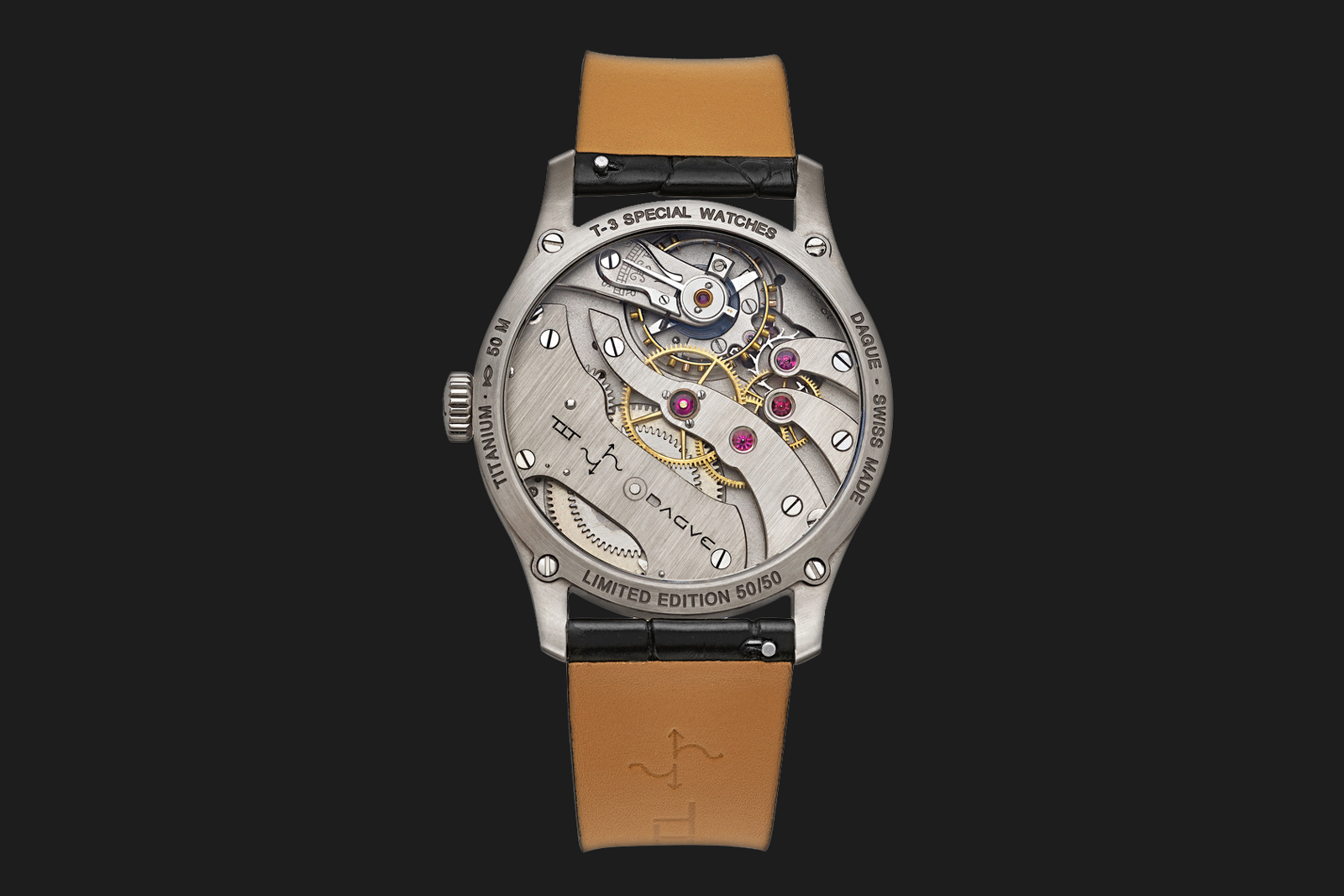 T3, on the other hand, offers a watch that's decidedly contemporary in look – with obvious Italian flair – but an old-school movement. And it comes at a relatively affordable price, with the base model featuring a galvanic dial starting at around US$13,000.
That said, it's still a lot of money for the inaugural wristwatch of a startup, though it isn't unseasonable, given the substantial modifications and finishing of the movement.
Modern look
At 41.4 mm wide and 11 mm tall, the Dague is well-sized for a sporty watch, albeit one that evokes a 1930s gentleman's watch like the Calatrava ref. 96.
The watch sits flat and light on the wrist, thanks to the titanium case. And the large case size work well with the colourful dials, a formula that has long been popular in Italy.
Indeed the highlight of the range are the candy-coloured dials. They are lacquered, but as a final step heated at low temperature over three days, giving the lacquer a glazed finish that's reminiscent of enamel.

Up close the dial reveals a few surprises.
First is a "sandwich" construction, meaning that the upper, coloured dial disc has cut outs for the hour markers that reveal the lower disc that is galvanised and polished for a metallic, mirrored effect. The two dial discs are fixed together with three pins visible in between the hour numerals. And the pins are done the old-fashioned way: made on a lathe and then polished by hand.
Vintage heart
Because the movements are almost a century old, a significant amount of time is expended on restoring and finishing each one – 60 hours according to the brand. The process includes replacing parts prone to wear, such as the rubies and mainspring, and refinishing the components. For instance, the base plate is sand-blasted, while the bridges are straight grained with hand-polished bevels and countersinks.
That said, some signs of age are intentionally left on the movements in a nod to their history. Amongst them the black-polished steel parts of the regulator index, which retain some of the wear picked up over time.
More significantly, the base plate and bridges are resized by shaving down their outer edges – from 39 mm to 37.8 mm – giving the movement the smallest possible diameter. That's necessary in order to fit the movement into the 41.4 mm case. With the original calibre being pocket-watch sized, the movement in its original diameter would have resulted in a 45 mm wristwatch.
Notably, the bi-metallic balance wheel and blued-steel Breguet overcoil hairspring are retained. With a brass outer layer and steel inner layer, a bi-metallic balance is particularly unusual and anachronistic, having been developed to compensate for temperature's influence on balance spring.
It's also worth pointing out that the screws on the rim are functional, since all regulation and poising was done by hand in the 1920s and 1930s when the movement was first made. In contrast, in modern movements such screws are purely decorative, as the balance is usually poised with a laser that removes mass from its underside.
---
Key facts and price
T3 Special Watches Dague
Diameter: 41.4 mm
Height: 11 mm
Material: Titanium
Water resistance: 50 m
Movement: Based on vintage Longines cal. 18.89M and cal. 17.89M
Functions: Hours, minutes, and seconds
Winding: Hand-wind
Frequency: 18,000 beats per hour (2.5 Hz)
Power reserve: 36 hours
Strap: Aligator leather strap
Limited edition: 50 pieces in total
Availability: Directly from T3 Special Watches
Price: CHF11,800 (galvanic dial); CHF13,800 (lacquer dial)
For more, visit t3specialwatches.ch.
---
Back to top.
---
You may also enjoy these.