Paulin Introduces the Neo
Colourful, playful, and affordable.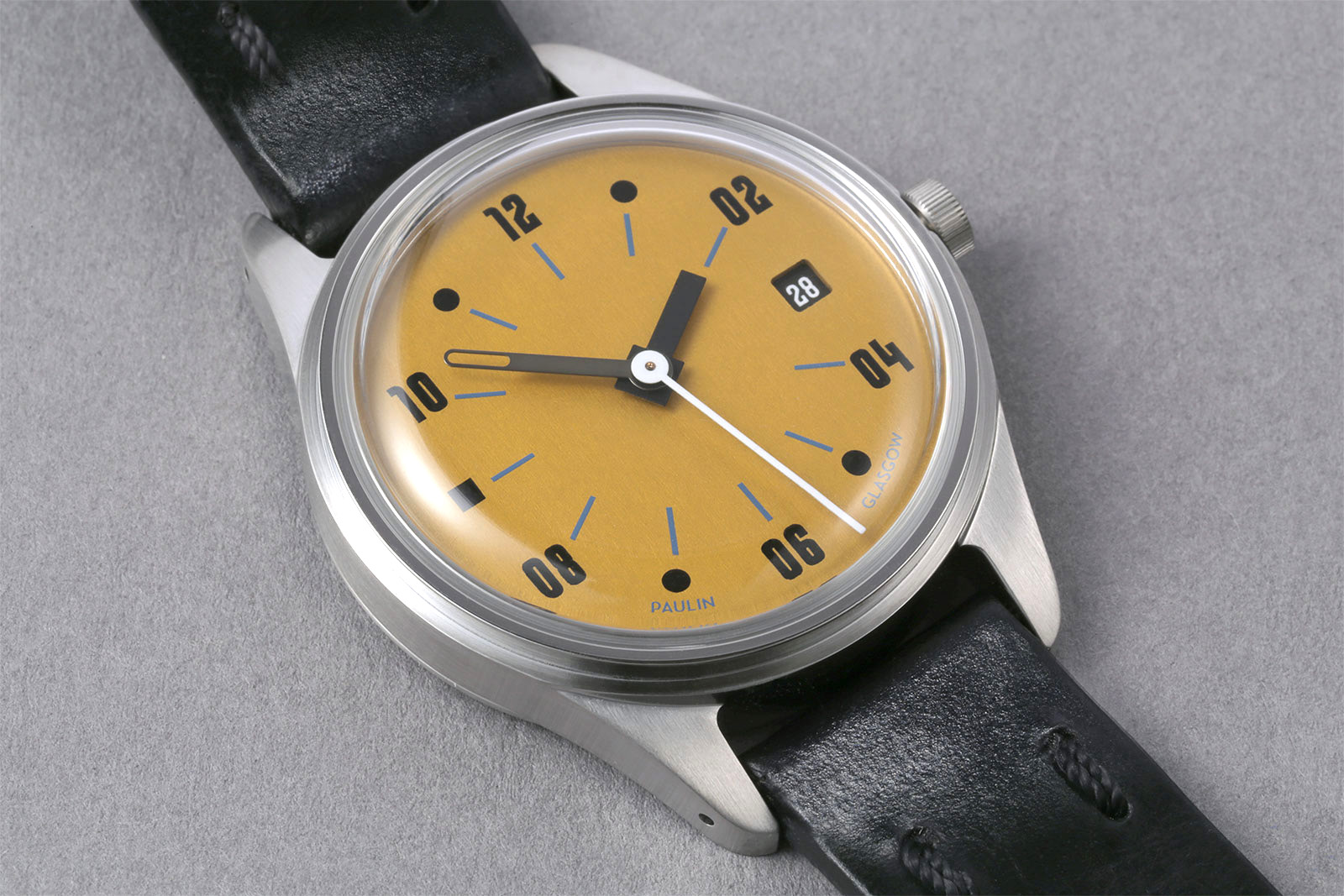 Founded in 2013 by the Paulin sisters, descendants of Scottish sculptor George Henry Paulin who is most famous for his war memorials across the United Kingdom, Paulin was conceived as a locally-designed watch brand focused on minimalist and monochromatic watches.
And now the Glasgow-based brand introduces the Neo, a watch with 1970s flavour that the brand's first to feature a colourful dial, either in blue, yellow, and white. More notably, the Neo is the result of a collaboration with fellow Scottish watchmaker Anordain, best known for its accessibly-priced enamel dials.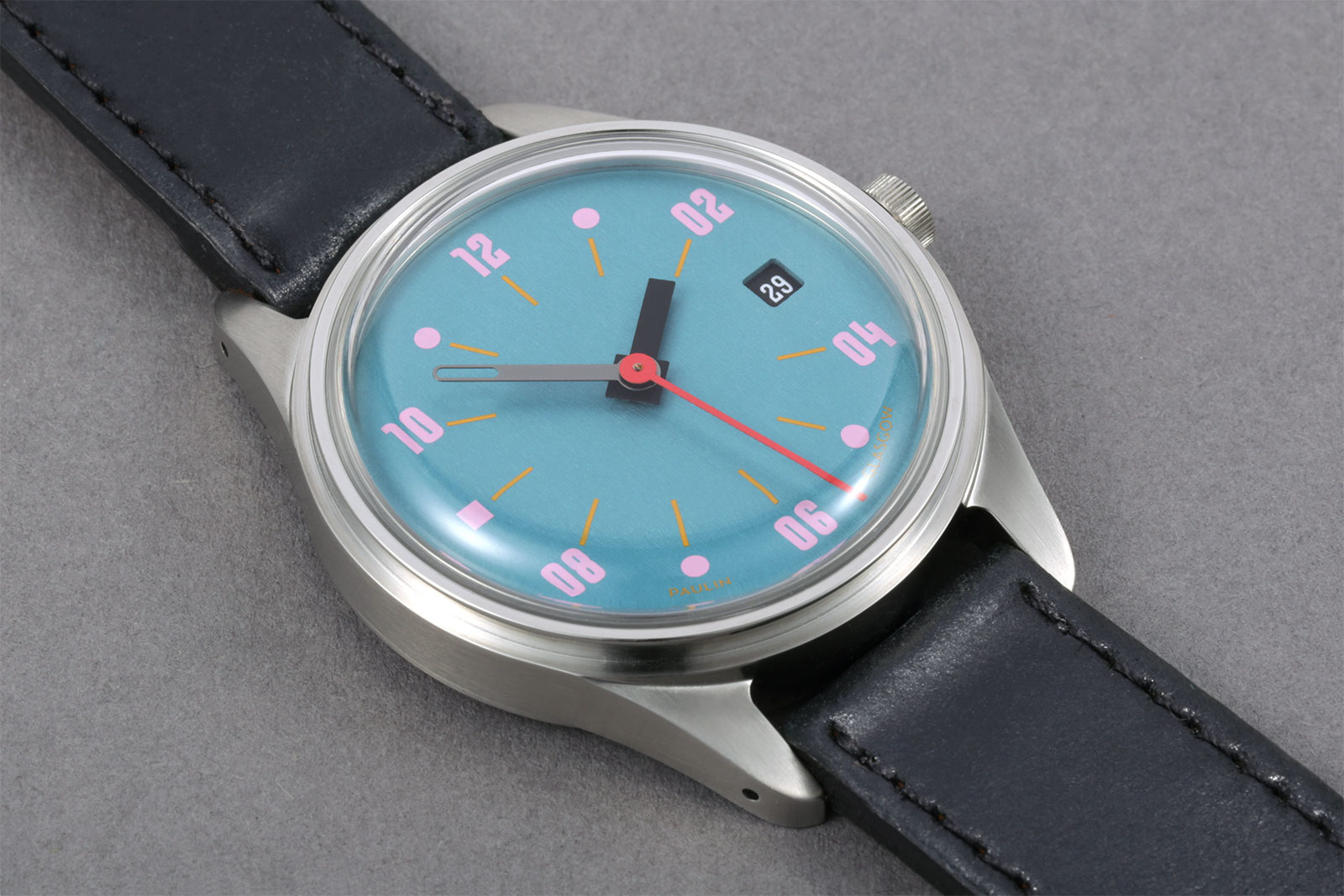 Initial thoughts
Put simply, the Neo is a solid offering with playful colours and in-house typography in an amiable, 38 mm package.
It was realised in an unusual three-way collaboration between Paulin, local jeweller Helen Swan, and anOrdain (which was founded by the husband of one of the Paulin sisters).
Paulin and Anordain have both been successful in creating original, affordable watches, but their respective offerings differ in style and price. Paulin has kept to simple, coloured dials for its watches, while Anordain made a name for itself with vitreous enamel dials.
As a result, the collaboration between the two is interesting, since it bridges two brands that are similar yet different. The Neo injects the fun and colour of anOrdain into the more affordable Paulin timepiece. The dial of the Neo is anodised aluminium, and not enamel, but entirely suitable for the price of just £395, or a little over US$500.
Priced similarly to comparable offerings from the likes of Seiko (which supplies the movement inside), the Neo is fairly priced, especially considering the unique character and small-scale production.
The highlights
Having started with fairly basic quartz watches, Paulin has since expanded its offerings to include wall clocks and mechanical timepieces. And it even introduced its own font, Wim, giving its line-up a more distinct character, and also makes the dial of the Neo.
Producing the dials is a collaborative effort between Anordain and Helen Swan, a jeweller similarly based in Glasgow. Made of aluminium, the dials are anodised in Ms Swan's studio – a process of passing current through a solution to stimulate electrolysis, creating a surface layer of oxide on the metal that gives it colour.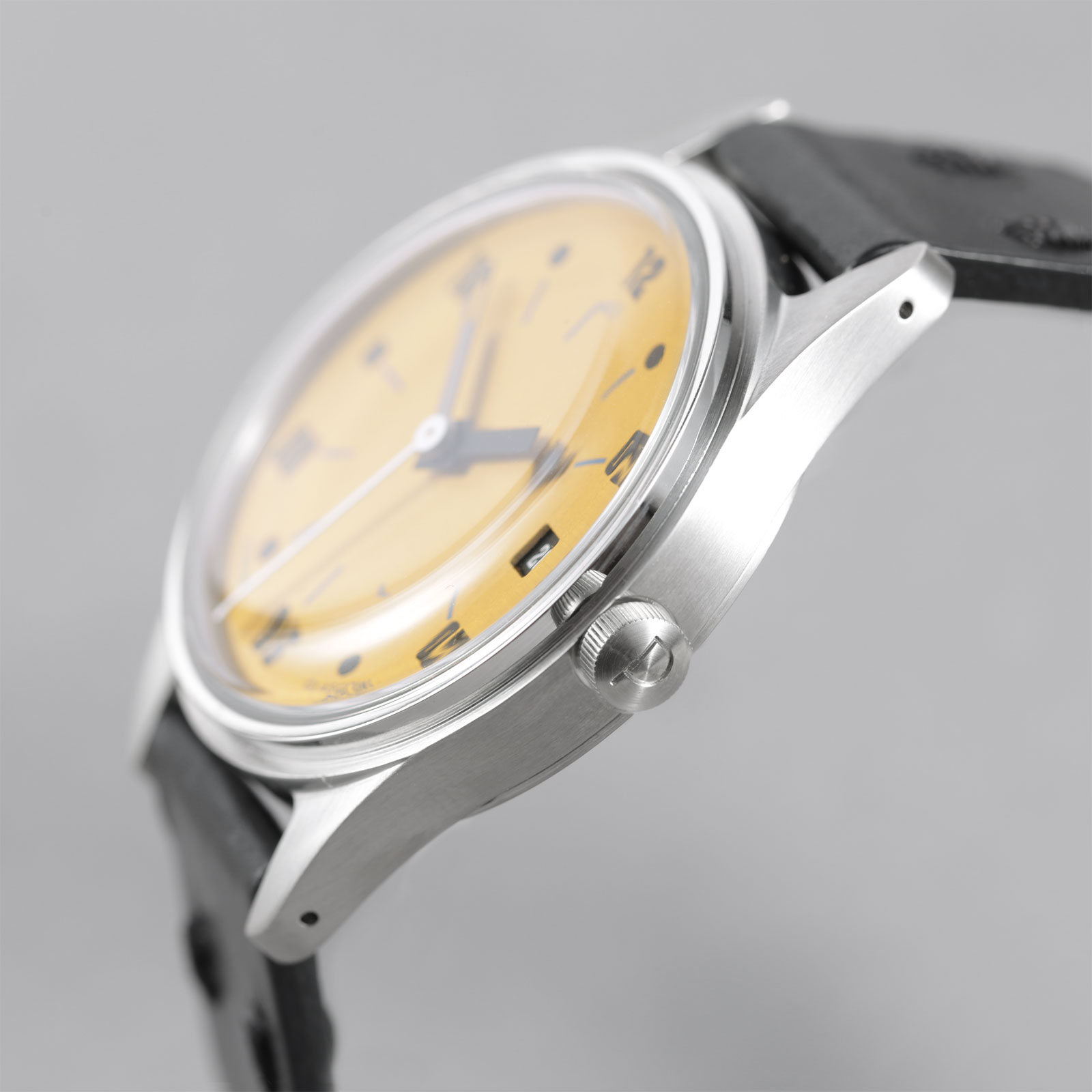 The anodised dials are then sent to Anordain for printing of the lively hour numerals and geometric markers that really add colour to the watch (no pun intended). And the hands are unabashedly blocky, squared off for the hours and rounded for the minutes.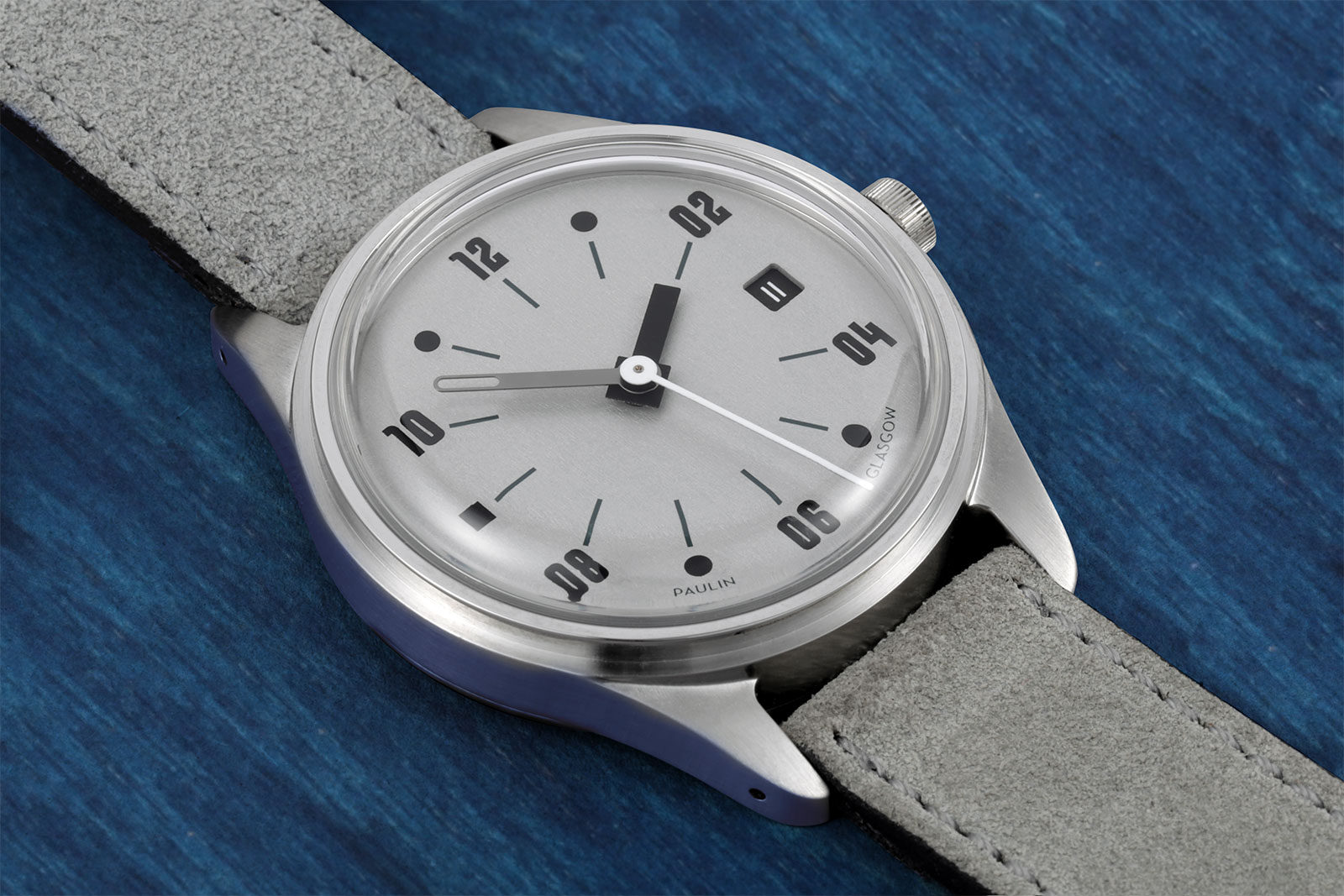 And the basics
The rest of the watch is a simple affair. The stamped case is mostly brushed, giving it a casual, fuss-free look. At 11.6 mm high, the case is fairly thick for a small watch, though the thin case band will help reduce its perceived height. Part of the case height is due to the highly-domed acrylic-glass crystal, which has a curve that is quite distinct and retro in style.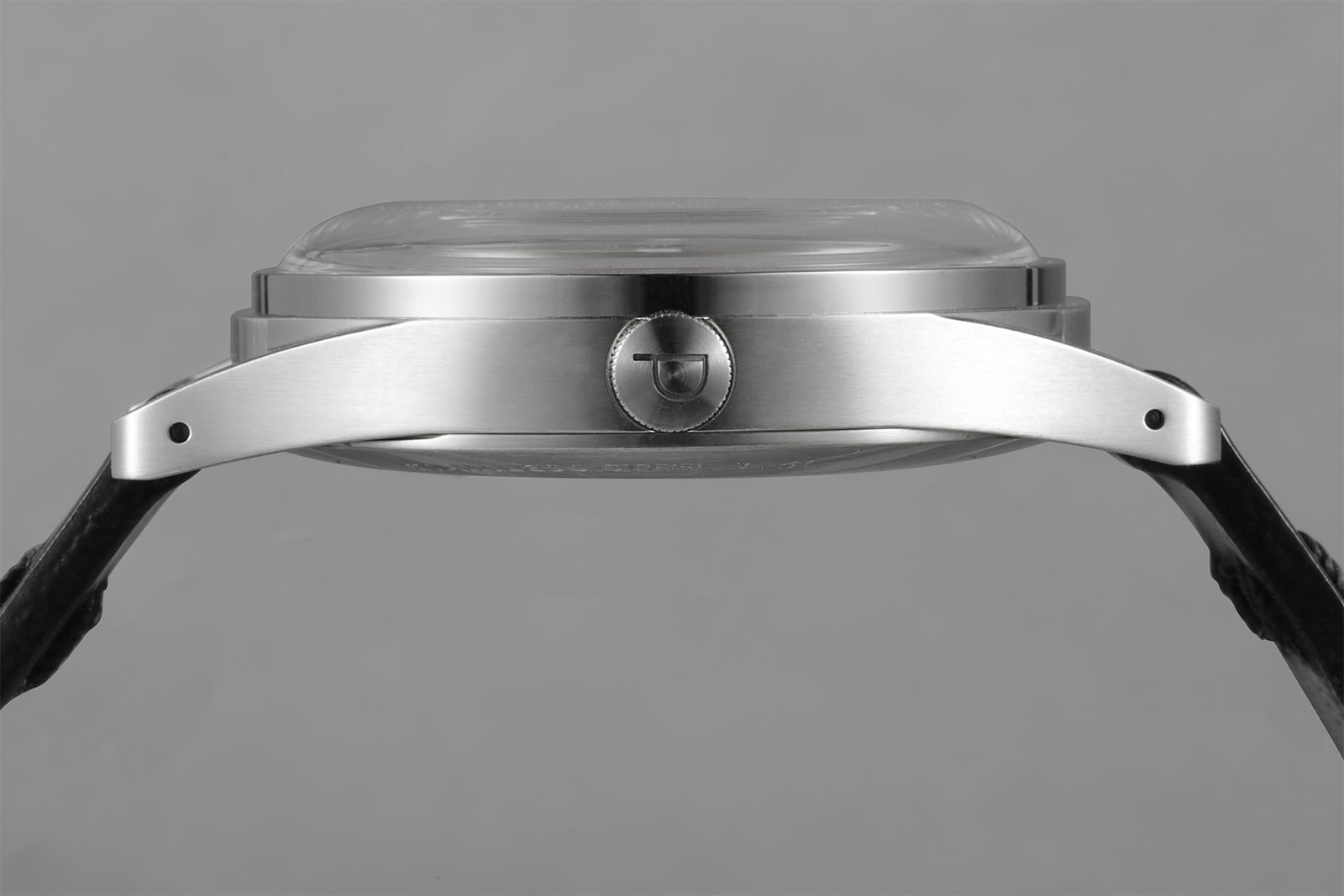 Underneath the see-through back is the cal. NH35A, which is essentially an unbranded Seiko cal. 4R35. Popular within "microbrands" making affordable watches, the cal. NH35A is a workhorse movement that isn't much to look at, but it is robust and cost efficient.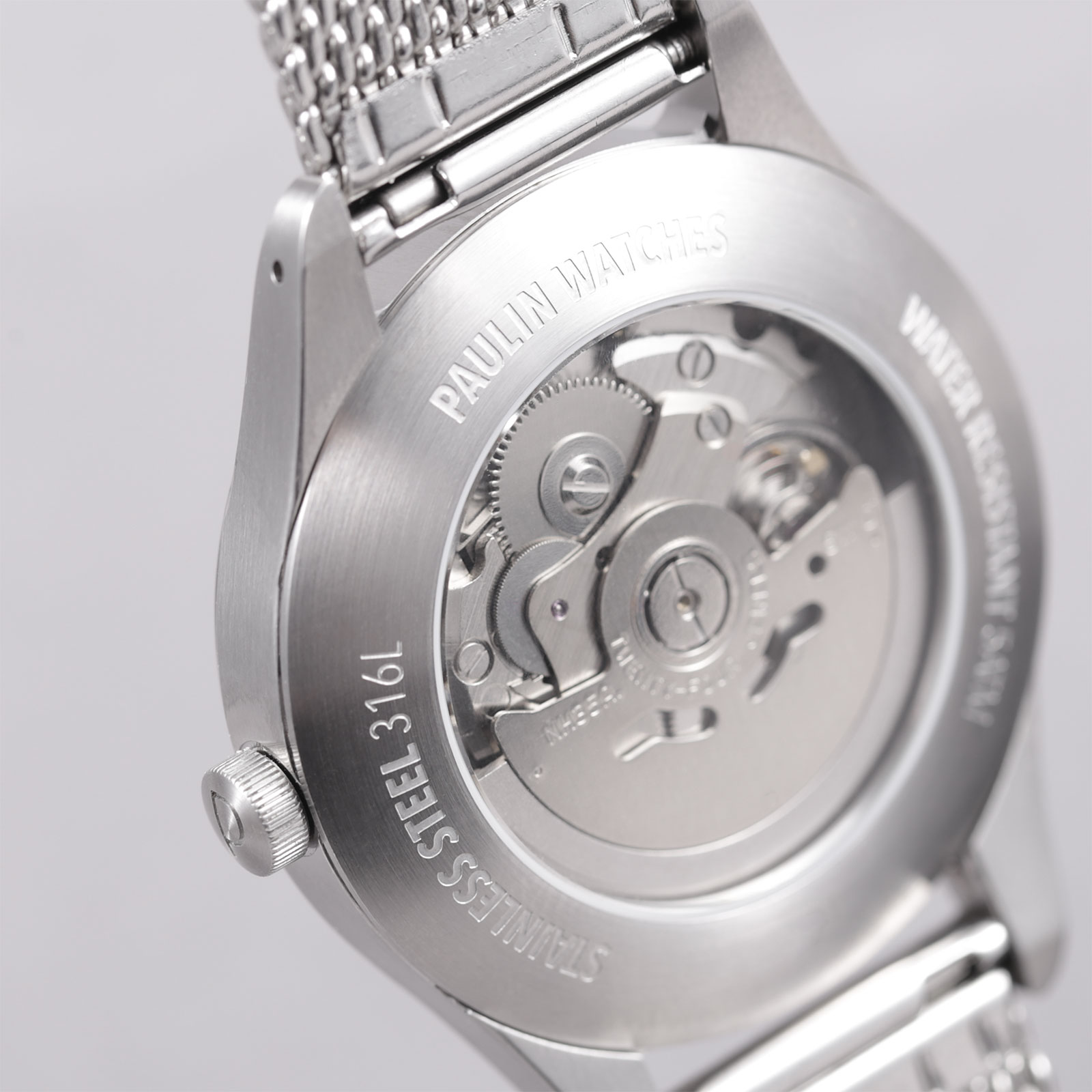 ---
Key Facts and Price
Paulin Neo
Ref. Neo-A (white)
Ref. Neo-B (yellow)
Ref. Neo-C (blue)
Diameter: 38 mm
Height: 11.6 mm
Material: Steel
Crystal: Hesalite
Water resistance: 50 m
Movement: Seiko NH35A
Functions: Hours, minutes, seconds, and date
Winding: Automatic
Frequency: 21,600 beats per hour (3 Hz)
Power reserve: 41 hours
Strap: Leather strap or steel mesh bracelet
Availability: Direct from Paulin
Price: £395
For more, visit paulinwatches.com.
---
Correction October 20, 2020: The font is Wim, and not Geo as stated in an earlier version of the article.
Back to top.
---
You may also enjoy these.