Only Watch 2021: Konstantin Chaykin Martian Tourbillon
Telling the time on Mars, gravity be damned.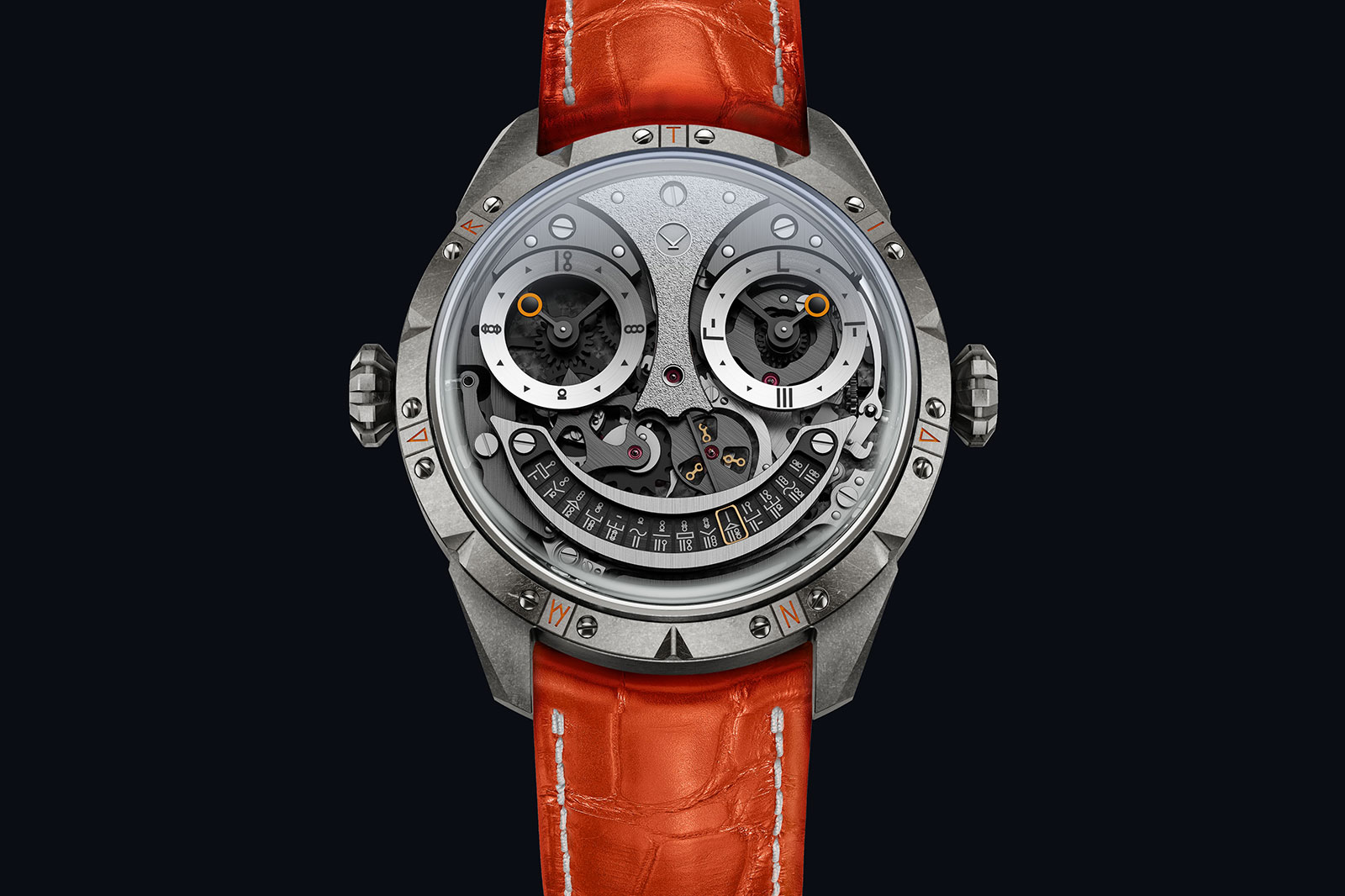 An inventive watchmaker based in Russia, Konstantin Chaykin has combined two of his most notable timepieces to create a unique wristwatch for Only Watch 2021. Bearing a face that resembles his signature Joker, the Martian Tourbillon tells the time on Mars, just like the Mars Conquerer he debuted last year. More intriguingly, the watch is equipped with a tourbillon regulator that makes one revolution every Martian minute – or 61.65 seconds.
Initial thoughts
Konstantin never fails to impress with his unorthodox approach to watchmaking. The Martian Tourbillon lives up to that reputation. It is quirky, odd, and thoroughly interesting.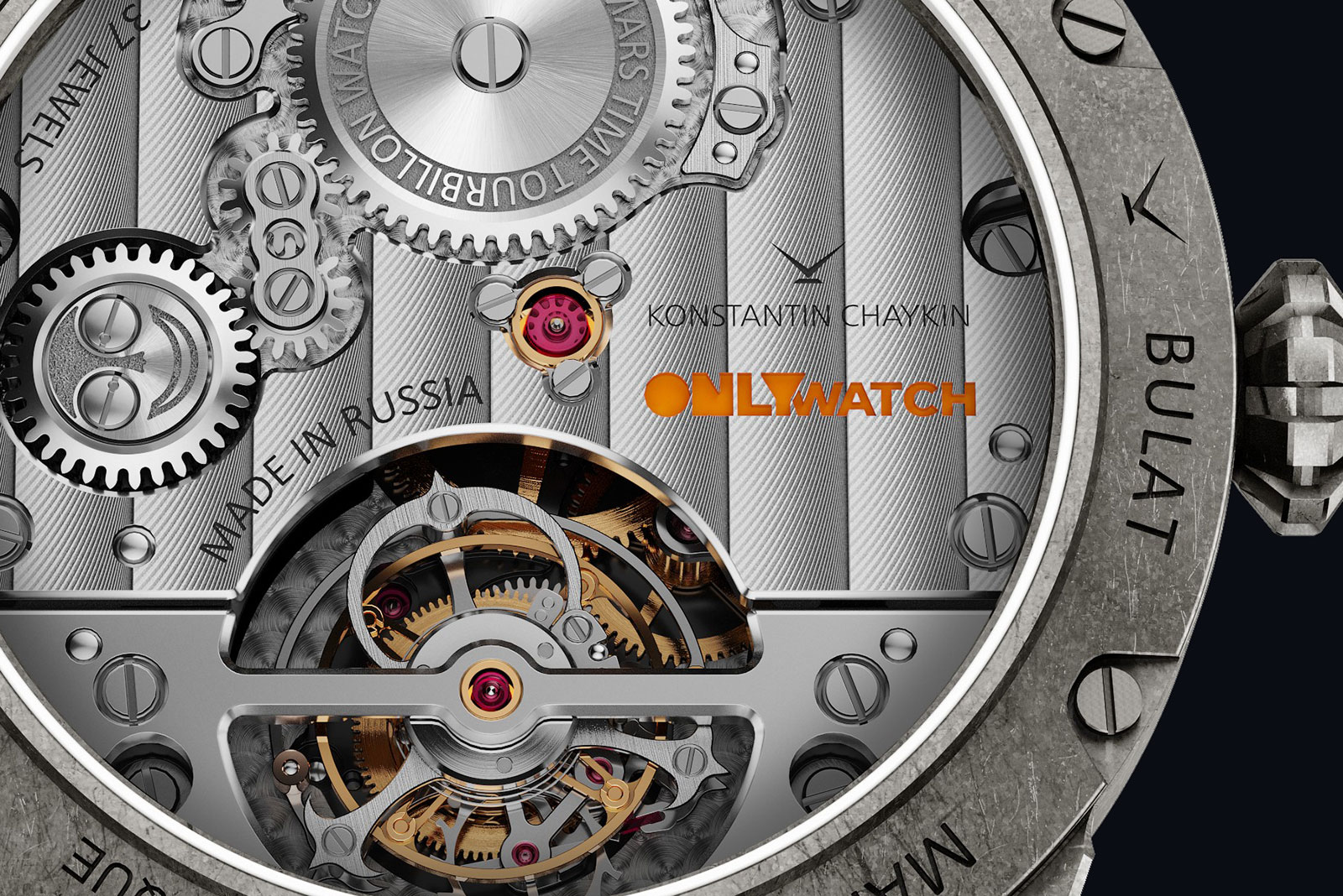 Given that it indicates time on Mars, its utility here on Earth will be limited, but the Martian Tourbillon encapsulates Konstantin's versatile and comprehensive approach to a unique timepiece for Only Watch (which was very much the case for his 2019 creation). The Martian Tourbillon even incorporates a literal Martian tourbillon regulator, while having a case made of medieval Russian steel.
The only images available of the watch for now are renderings, but I very much look forward to seeing this in person.
Martian face
The face of the watch indicates the hours on the left sub-dial, while minutes are within the right sub-dial.
Just below the "nose" is a half-month indicator for the Darian calendar, invented by aerospace engineer Thomas Gangale for future human colonisers of the Red Planet.
And the "smile" indicates sols, or Martian days, on two rows, with the day of the week symbols in between.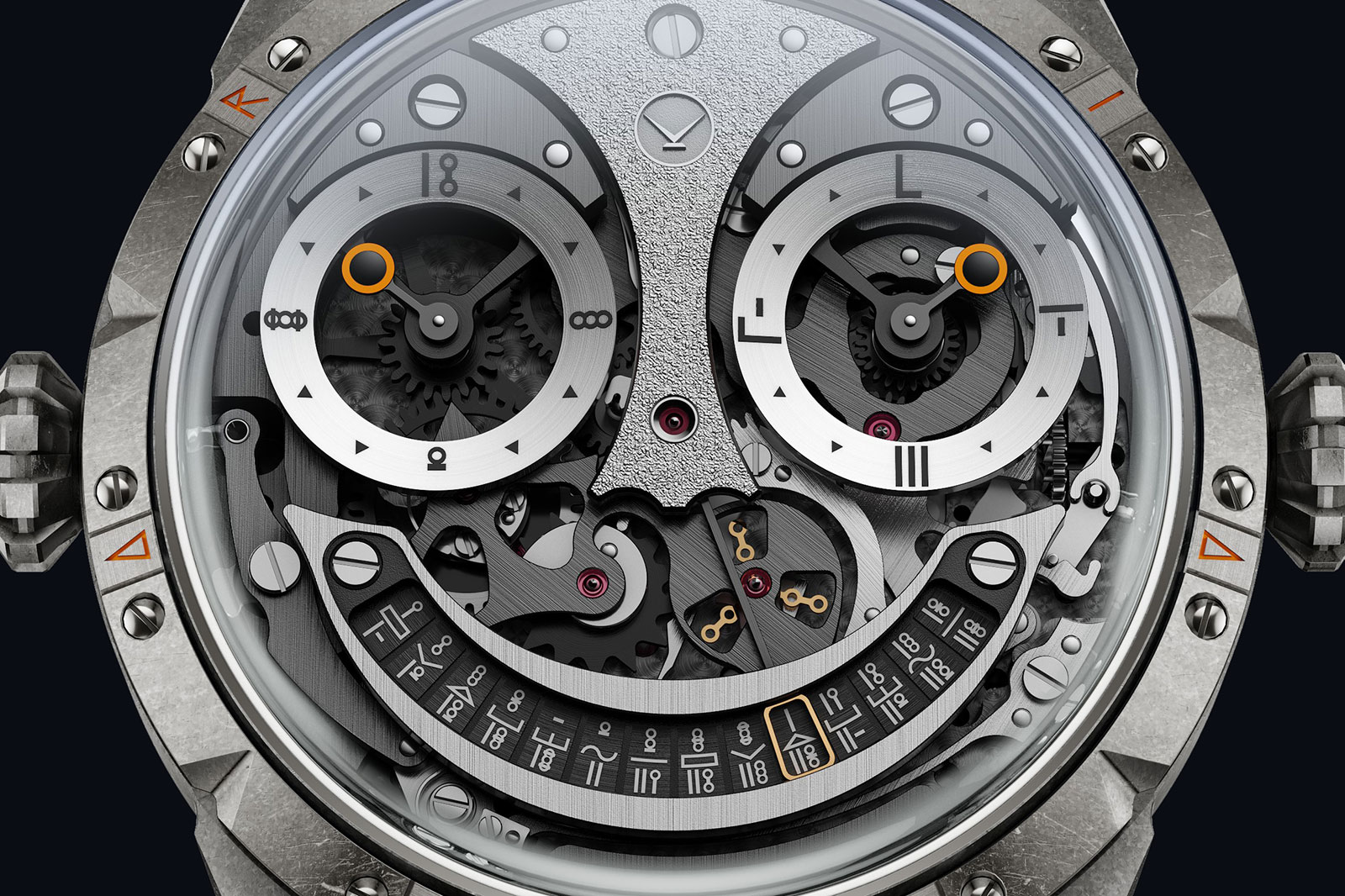 The hand-wind cal. K.22-0 inside the Martian Tourbillon is equipped with a literal Martian tourbillon. Its carriage makes one revolution every Martian minute, or 61.65 minutes in Earth time, "partially reducing the effects of Mars' gravity" according to Konstantin.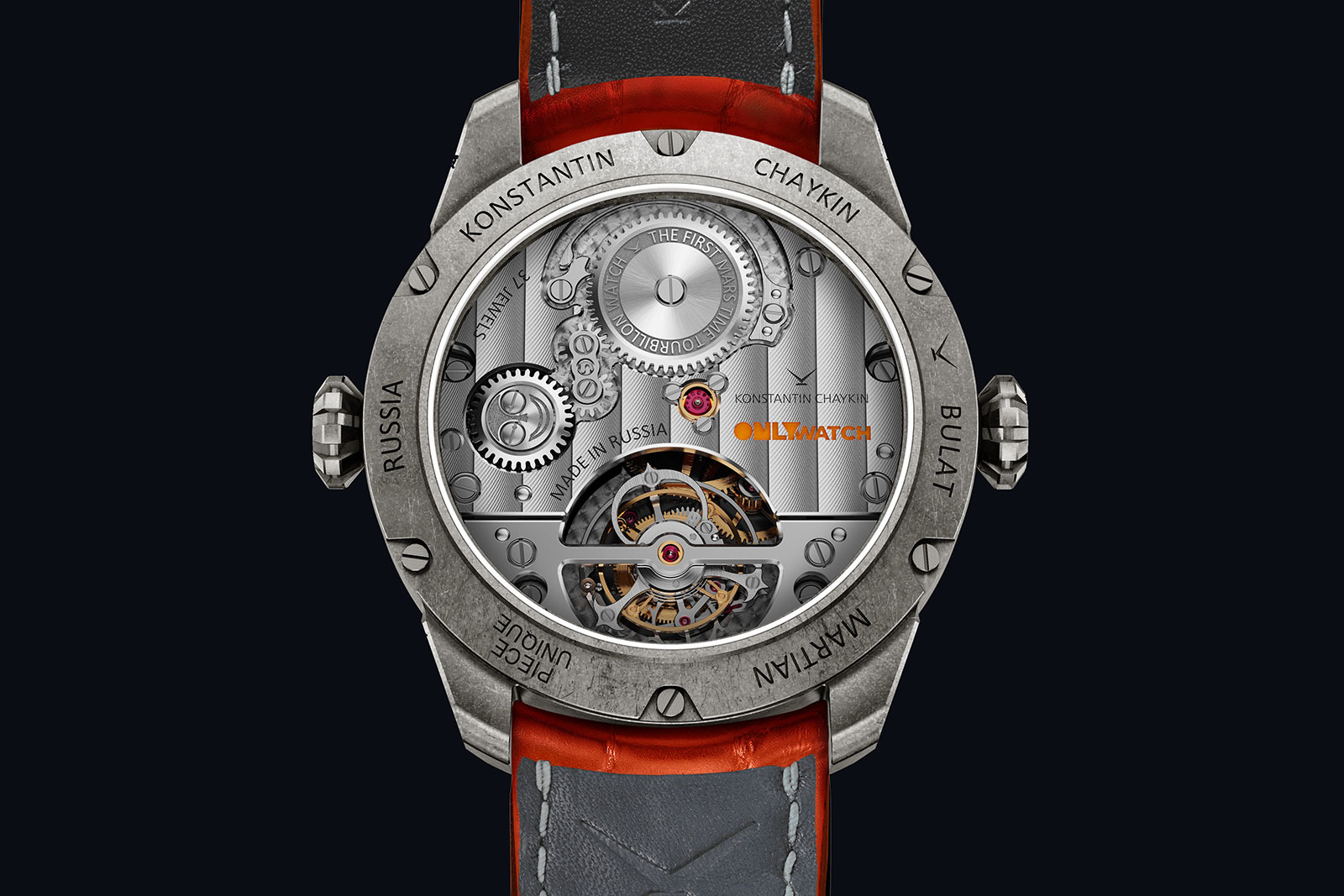 A modest 40 mm in diameter, the case is made of bulat, a steel alloy with a high carbon content that is comparable to ancient Damascus Steel (and not the modern-day, pattern-welded steels of the same name). Used to produce edged weapons and cannons in Russia, bulat has been used by Konstantin in the past, most notably for the case of the lunar rover-inspired Lunokhod.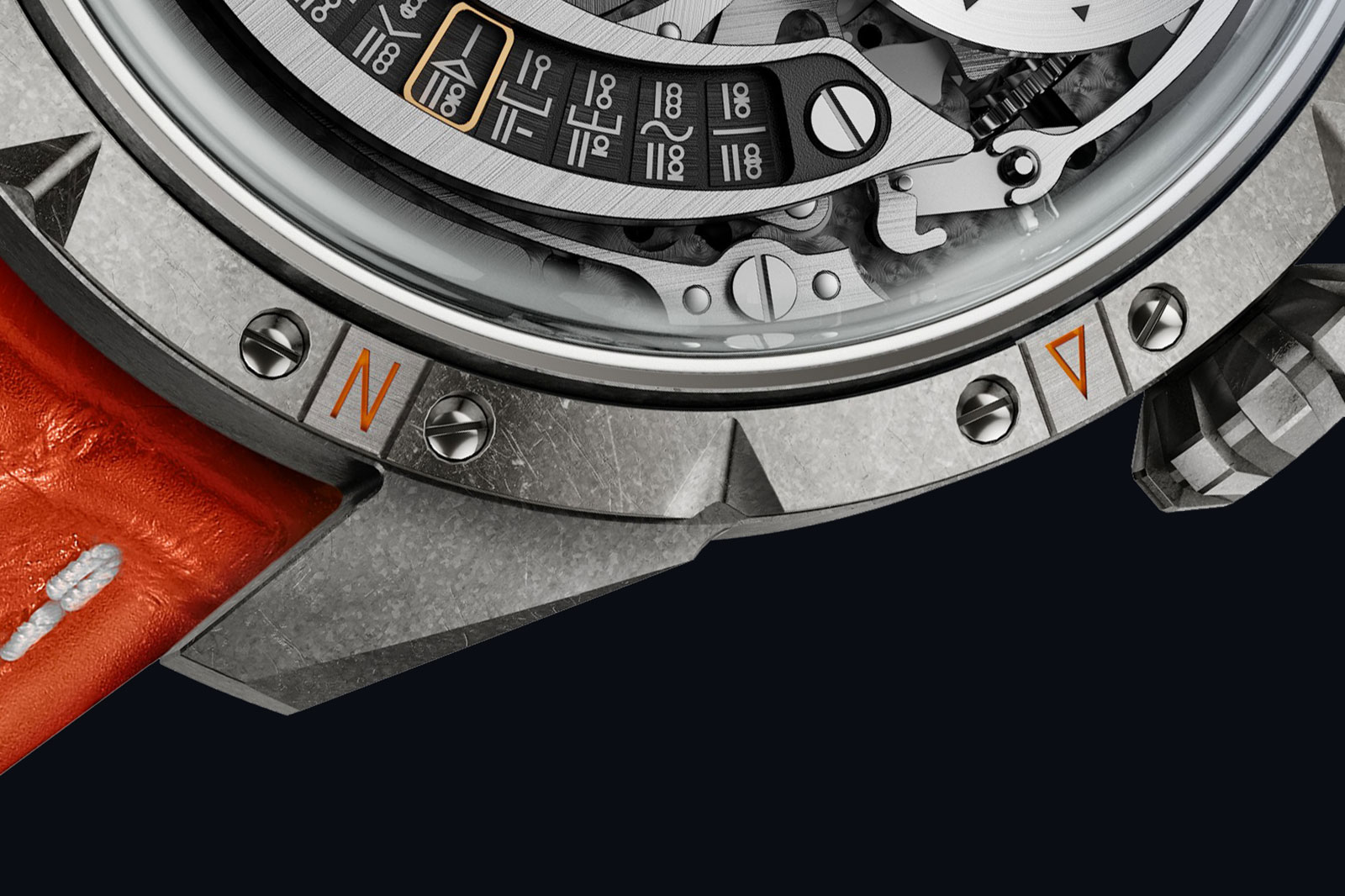 ---
Key facts and price
Konstantin Chaykin Martian Tourbillon Only Watch 2021 Piece Unique
Case diameter: 40 mm
Case height: Unavailable
Material: Bulat steel
Crystal: Sapphire
Water resistance: 30 m
Movement: Cal. K.22-0
Functions: Martian time display, Martian calendar, and 61.65-minute tourbillon regulator
Frequency: Unavailable
Winding: Hand wind
Power reserve: Unavailable
Strap: Alligator with bulat steel pin buckle
Limited edition: Piece unique
Availability: To be sold at Only Watch on November 6, 2021
Estimate: 40,000-60,000 Swiss francs
For more, visit Onlywatch.com.
---
Back to top.
---
You may also enjoy these.