Breaking News: Philippe Dufour Simplicity 20th Anniversary Sells for US$1.51m
At Phillips' Retrospective.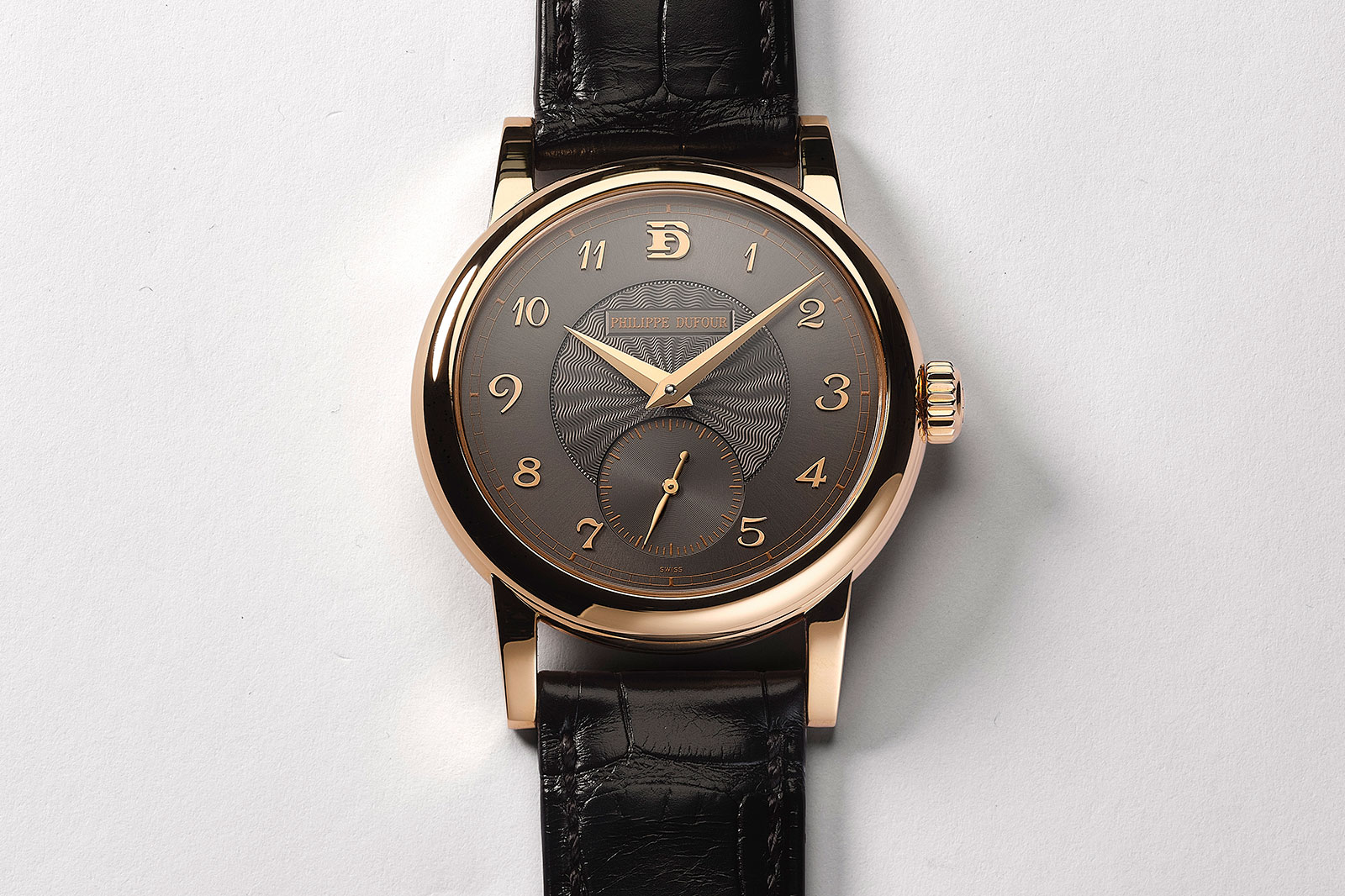 The very first Philippe Dufour Simplicity 20th Anniversary to leave Mr Dufour's workshop was the first major example of independent watchmaking at Phillips' Retrospective: 2000-2020 auction. It set a very high bar, hammering for 1.1 million Swiss francs, or 1.36 million francs including fees, which is equivalent to US$1.51 million.
Almost forty times the retail price of the Simplicity when it was launched in 2000, the price is a new record for the model. The result handily crosses an earlier record set just a month ago at Sotheby's in Hong Kong, where an 34 mm example from the original production run sold for US$662,000.
Impressive as it is, the record price was reached swiftly. Although the estimate was 200,000-400,000 francs, a bidder on the phone represented by Tiffany To of Phillips opened with a 450,000 franc bid.
The phone bidder was joined by a handful of fellow phone as well as in-room bidders – Mr Bacs commented during the proceedings there were seven phone lines active – along with a solo bid online from Singapore. The price rose quickly in 50,000 and 100,000 franc steps, with Ms To's phone bidder clinching the prize.
The seven-figure price for the Simplicity elevates Mr Dufour to the rarefied territory of living independent watchmakers whose wristwatches have sold for above US$1m at auction. There are just two watchmakers who can make that claim, Mr Dufour and Francois-Paul Journe, whose Souscription tourbillon and Resonance sold for 1.4 million and 1.04 million francs respectively in June 2020.
---
Back to top.
---
You may also enjoy these.