In the Eye of the Storm – A Letter From Geneva
A view from inside the watch industry.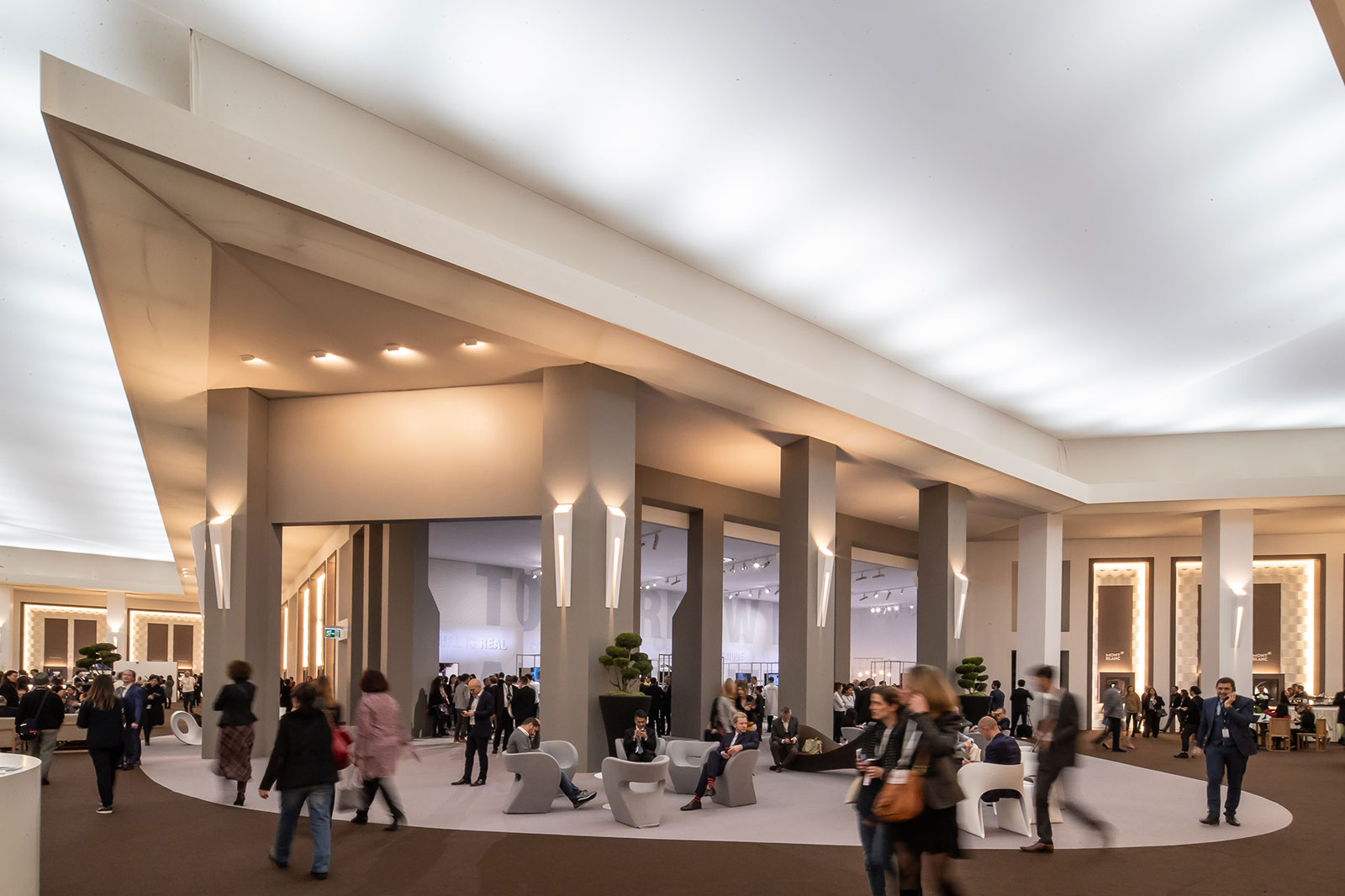 Switzerland has declared a state of emergency as a result of the COVID-19 coronavirus. Almost everything is closed, including schools, shops, and restaurants, with only businesses offering the basic necessities, like banks and supermarkets, being allowed to open. There is bad news from Switzerland's neighbours as well; the virus has spread fast in Italy.
A recent poll showed that only 8% of the Swiss population feel they are in great danger. I can assure you that 100% of watch brands are feeling the pressure. Many watch factories, particularly the privately-held brands, have shut down completely or are about to. That includes Rolex, which just closed all its facilities for two weeks starting March 17.
Watch sales are falling all around the world, with some brands suffering drops of 30-40% in February, and duty-free sales – which are substantial for the watch industry – falling by up to 90% in major airports. We have seen many crises, but this is unprecedented.
But the biggest blow to the industry so far – the cancellation of the major watch fairs, Watches & Wonders (W&W) and Baselworld. Even though very little is actually sold at the fairs, they were universal events that brought everyone together, almost like an annual reunion of old friends (and competitors). The fairs were a major, major part of the larger imagination, so the cancellations feel like a massive blow for everyone in the industry.
The accelerating fallout
First, the timeline of the virus' impact on the industry. On February 3, Swatch Group cancelled Time to Move, the launch event for the year's new products that was scheduled to start on February 28, making it the first event to be abandoned. Though the virus hadn't reached Europe yet, the Swatch Group anticipated the problem.
On February 27, W&W announced that it would not take place. A day later, the Swiss government declared a ban on events with over 1,000 people. A few hours after that, Baselworld "postponed" itself to late January 2021.
On March 2, a brand-new event was announced. Geneva Watch Days (GWD), an initiative led by Bulgari, is planned for Geneva during the same period W&W would have taken place. Intended as a grouping of small events in hotel suites and boutiques, GWD is mainly meant for media and retailers in Europe. By March 13, the Swiss government closed schools and encouraged firms to let their employees work at home. 
The broken dream
Sometime last year, the organisers of W&W and Baselworld, struck a deal to schedule both events so that they would happen concurrently for the following five years; W&W (which was formerly known as SIHH) essentially made itself happen later in the year to coincide with Baselworld. This was good news for the industry, since visitors to the fairs – who come from all corners of the world – would only need to make one trip to Switzerland, instead of two trips barely a month apart.
By "postponing" Baselworld to January 2021, its organisers broke the gentlemen's agreement. In fact, the "postponed" Baselworld is now slated to take place at the same time that W&W historically happened, until W&W changed its date to coincide with Baselworld.
For the organisers of W&W, it was a betrayal. So now the two fairs have stopped talking to each other, which is bad news for the watch world.
This decision ended the hope that one day, the industry would work in harmony and join forces for one big event. Perhaps that was a pipe dream all along, but when the two announced concurrent fairs, the dream seemed to inch closer to reality. Today, reality has set in, and it is not inconceivable that only one will survive – or neither.
Necessity?
The real question on everyone's mind now is straightforward – are the fairs still useful?
Opinions are divided. On one hand, people need to meet, talk, show and see the products. What better than an event that gathers all of the industry players? On the other hand, it's easier, cheaper, and greener to do it digitally. After an initial launch online, brands can then present the new watches locally in each country or region. The answer is not yet clear, but with COVID-19 coronavirus threatening the world, the industry will have to adapt. 
This year will be a test. Now that all the fairs are no longer taking place, how will brands launch their new watches? All brands have worked hard to ready the novelties for launch at the end of April, and now what?  Will brands unveil new products as and when they want on whatever platform they prefer?
As GWD makes clear, Bulgari has its own ideas. But is that a good solution? Bulgari and the other brands that signed up for GWD are trying to make the best of the situation. But with the Swiss government declaring a state of emergency, that is no longer feasible, and GWD's organisers haven't responded publicly yet.
But the organisers of the two major fairs have not been standing still.
W&W is reputedly trying to do something online that encompassed all Richemont brands, which make up the bulk of the exhibitors at W&W. Being owned by a single group helps them stand together, especially since Richemont in particular owns more boutiques than its rivals, making it cost efficient to have well-timed, local events in stores. Though some elements of the plan are easy to predict – a worldwide, digital effort to kick things off is certain – what exactly the brands are planning is still under wraps for now.
Baselworld, on the other hand, is not doing a physical event in 2020. Instead its organisers gathered the exhibiting brands in Geneva two weeks ago, though Rolex declined to attend, and presented an online platform to launch new models. The platform included the usual, namely live streaming and social media.
The goal of both organisers, surely, is to be the first to announce, so stay tuned. If either of their digital efforts is bears fruit, we will probably see this – combining the online and physical – becoming the standard in the years to come.
A big influence on how things unfold will be the decisions of the biggest watch brands – Rolex. The Geneva giant, as usual, is saying nothing. Industry talk points to a launch in May or maybe later, in its New York boutiques. Not much is known at the moment, but fear not, the market will have its fix of steel-sports watches (yes, I'm looking at you, Submariner).
Casualties
It's not the big brands, or even the small ones (sorry, RJ-Romain Jerome), which will suffer the most from the pandemic-induced crisis. The real victims are the suppliers, the specialist firms across Switzerland that makes the components necessary to build a watch.
Suppliers will be the first casualties of the virus, and that will have a knock-on effect on the industry supply chain. When a supplier goes bankrupt, brands that rely on that supplier will need to find other solutions – either buying the supplier outright or acquiring the capacity to produce the part. Either way, the solution will cost a lot, and can only be afforded by brands that have enough cashflow.
Predicting the future is impossible, but the industry is heading into a recession for certain, and only the smartest will survive. Alain Marietta, the owner of Metalem, the large dial maker based in Le Locle that counts Breguet, Audemars Piguet, and Chopard as clients, summed it up an interview with Le Temps [a Swiss newspaper] that was published in early March.
"We have work until May, then we have no idea. It's simple: to survive, we need to make 7,000 dials. But since January 1, we have only 1,500 orders. Our clients know that the Chinese are not travelling and not buying," said Mr Marietta.
"For us, 2020 will be a bad year, one to forget about. We have to be strong and hope that the Swiss government will help us survive. If not, unemployment is certain."
United we stand
As I write this, I'm on the tram, heading to buy groceries in downtown Geneva. It's usually crowded during rush hour, but now I have plenty of space – and even the luxury of a seat. It's not mass panic, but something feels wrong. I can feel the tension in the air, which is not only because of the coronavirus, but also because of the looming recession.
I stand up to let an elderly lady take my place (though she should be staying at home), and she smiles at me. In civilised society, people always try to help each other; it's in our nature.
I don't understand why the watch industry is not putting aside petty rivalries so that we can face this crisis in solidarity. Maybe even organise one great, big digital event for everyone. And please stop making announcements about events without letting your peers known. Let's fight this battle together. It really is all about what we love, to make and sell – beautiful watches.
---
Andre Meylan is the pen name of someone who is very much an industry insider. He lives in Geneva and works in the watch industry for a widely-known name. Because of his job, he is unable to publish under his real name. He is certain that his wish for an industry united against the coronavirus is one shared by most of his colleagues in the business.
---
Back to top.
---
You may also enjoy these.