Business News: RJ-Romain Jerome Declares Bankruptcy
Down like the Titanic.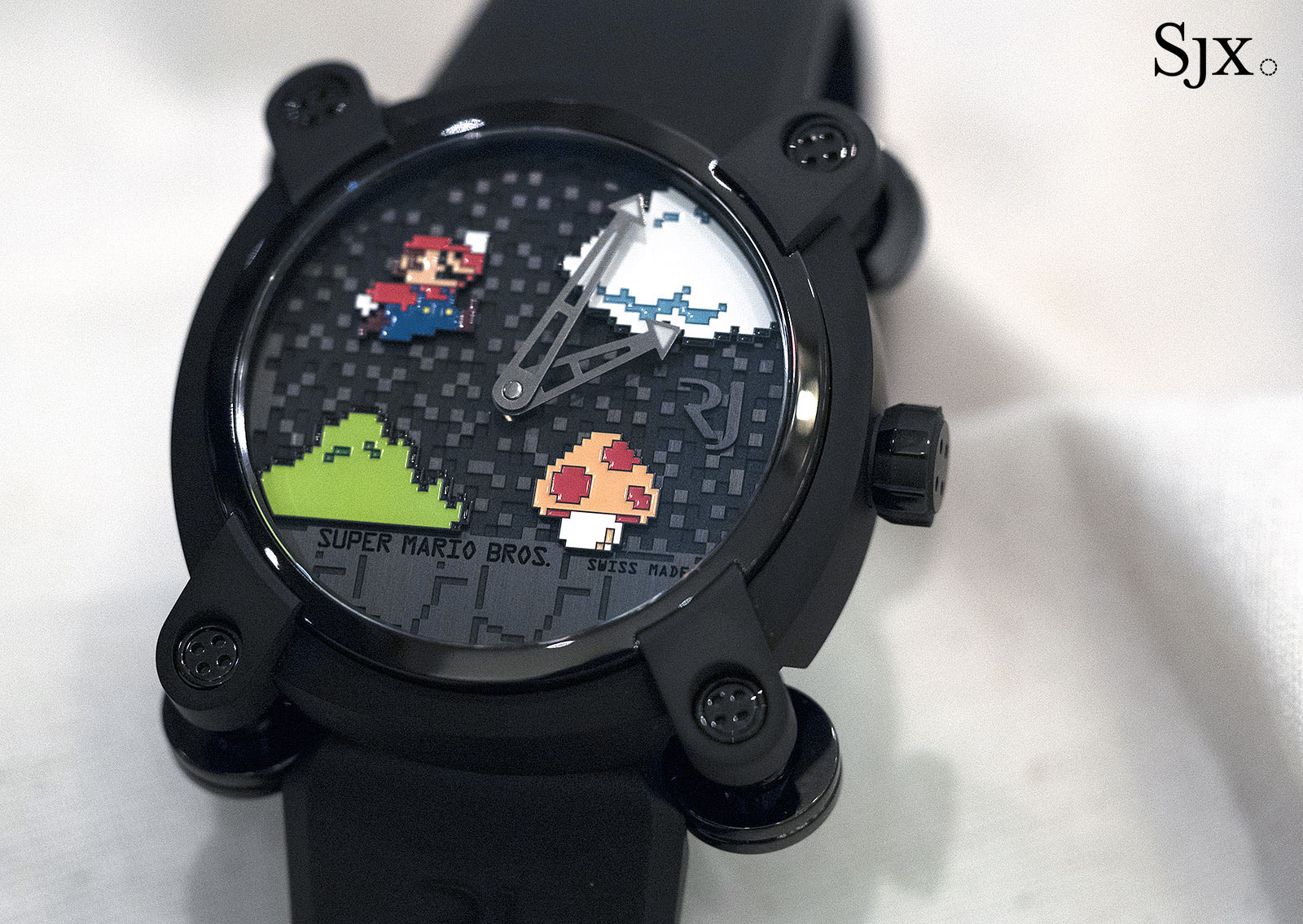 RJ Watches, better known as Romain Jerome, has just gone bankrupt. Announced almost exactly a month after De Grisogono met the same fate, the bankruptcy of RJ Watches SA is the consequence of its majority shareholder, a company controlled by a member of the Saudi royal family, deciding to "stop investing in the company". Though RJ was never a major watchmaker – its peak revenue was around 20 million Swiss francs – the brand was often in the headlines thanks to its shrewd and occasionally ridiculous marketing.
Founded in 2004 and named after the two sons of its founder, Alain Bajulaz, RJ started out making mechanical golf-counter watches, but swiftly took a drastic new direction after Yvan Arpa was appointed chief executive in 2006. By then owned by the Saudi investor, RJ enjoyed a brief period of turbocharged, and in hindsight unsustainable, growth under Mr Arpa.
A former Hublot manager, Mr Arpa was a fervent marketer of the most preposterous ideas that were somehow weirdly compelling. Amongst his creations were the rusty-looking Titanic DNA watches and timepieces sprinkled with actual Moon dust. Perhaps the masterpiece was a rusty-Titanic double tourbillon that had no hands and did not tell the time.
Mr Arpa and the company parted ways in 2009 amidst a lawsuit, and he went on to execute even more extreme ideas at ArtyA. RJ then turned to a tried and tested professional manager and recruited Manuel Emch for the top job.
Formerly the boss of Jaquet Droz, Mr Emch refined the company's lighthearted approach to watchmaking, most notably by collaborating with owners of iconic pieces of pop culture. The result were commercially-successful watches bearing Hello Kitty, Super Mario, Pikachu, and Batman.
But tensions between Mr Emch and representatives of RJ's controlling shareholder, Prince Faisal Bin Fahad Bin Abdullah Al Saud, led to Mr Emch leaving the chief executive's post in 2017. He then joined the RJ board of directors, but not long after left the company altogether.
Mr Emch was succeeded by former Hublot product manager Marco Tedeschi. He streamlined the collection to focus on an ever-expanding range of sports chronographs and the pop culture collaborations – last year's Spider Man central tourbillon was notably interesting – but it was not to be.
According to the company announcement, because its controlling shareholder halted the flow of funds with "immediate effect", "the search for a possible buyer [was] impossible". All 33 employees of RJ will lose their jobs in the bankruptcy.
---
Correction February 28, 2019: The name of the founder of Romain Jerome was Alain Bajulaz.
Back to top.
---
You may also enjoy these.