Breaking News: SIHH and Baselworld to Unite (Again) Starting 2020
One after the other, in end April and May 2020.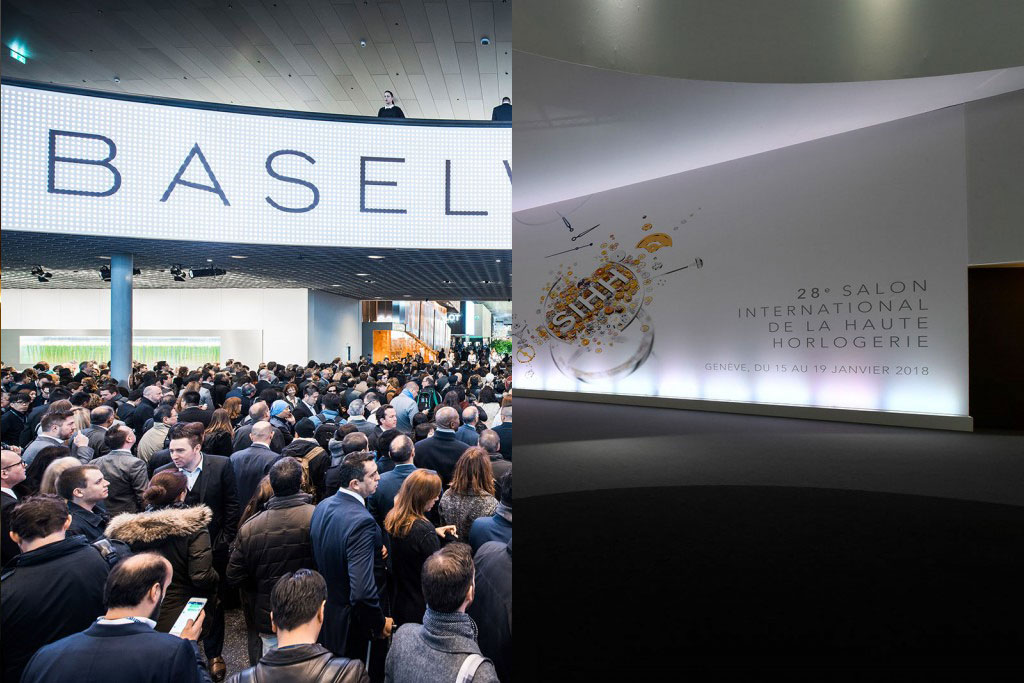 As it once was, it will be again: starting in 2020 the SIHH and Baselworld watch fairs will take place in sync, ending a parting that took place about a decade ago. It also comes after several industry heavyweights, including Thierry Stern of Patek Philippe, publicly stated their preference for the fairs to coincide.
While today SIHH happens in January, followed by Baselworld in March, their schedules will align the year after next. In 2020 SIHH will take place from April 26 to 29 in Geneva, followed by Baselworld from April 30 April to May 5. The "synchronisation" will last until 2024, after which it will presumably be extended if the fairs still face defections.
While this has been couched as a major achievement by the organisers of both fairs – Baselworld chief Michel Loris-Melikoff is quoted as saying "This partnership… represents a major breakthrough for the future" – it does seem reactive, especially for Baselworld, which has been pummelled by bad news since the dam broke in the summer. Even SIHH suffered attrition when Richard Mille and Audemars Piguet announces 2019 would be their last year at the event.
In the sameness vein, the move to cooperate with SIHH might have been eased by departure of major exhibitors like the Swatch Group from Baselworld.
Though both fairs are notably different, with SIHH being more upscale and dominated by brands owned by Richemont and Baselworld historically having been more accessible, there are obvious merits to doing it together, especially for attendees who travel from far away. And there's the more fundamental benefit of having warmer weather in spring, as opposed to winter in Geneva.
It also makes sense since both fairs have been converging philosophically in recent years. SIHH has been growing more democratic, having opened itself up to the public for the first time this year (which Baselworld always was).
Dates aside, the formats of both fairs appear to be staying the same in 2020. More details on this as they emerge.
---
Source: Baselworld and Fondation Haute Horlogerie
Back to top.
---
You may also enjoy these.