The Hour Glass Marks 40 Years with Contemporary Art
Marc Newson, Daniel Arsham, nendo, and Wieki Somers.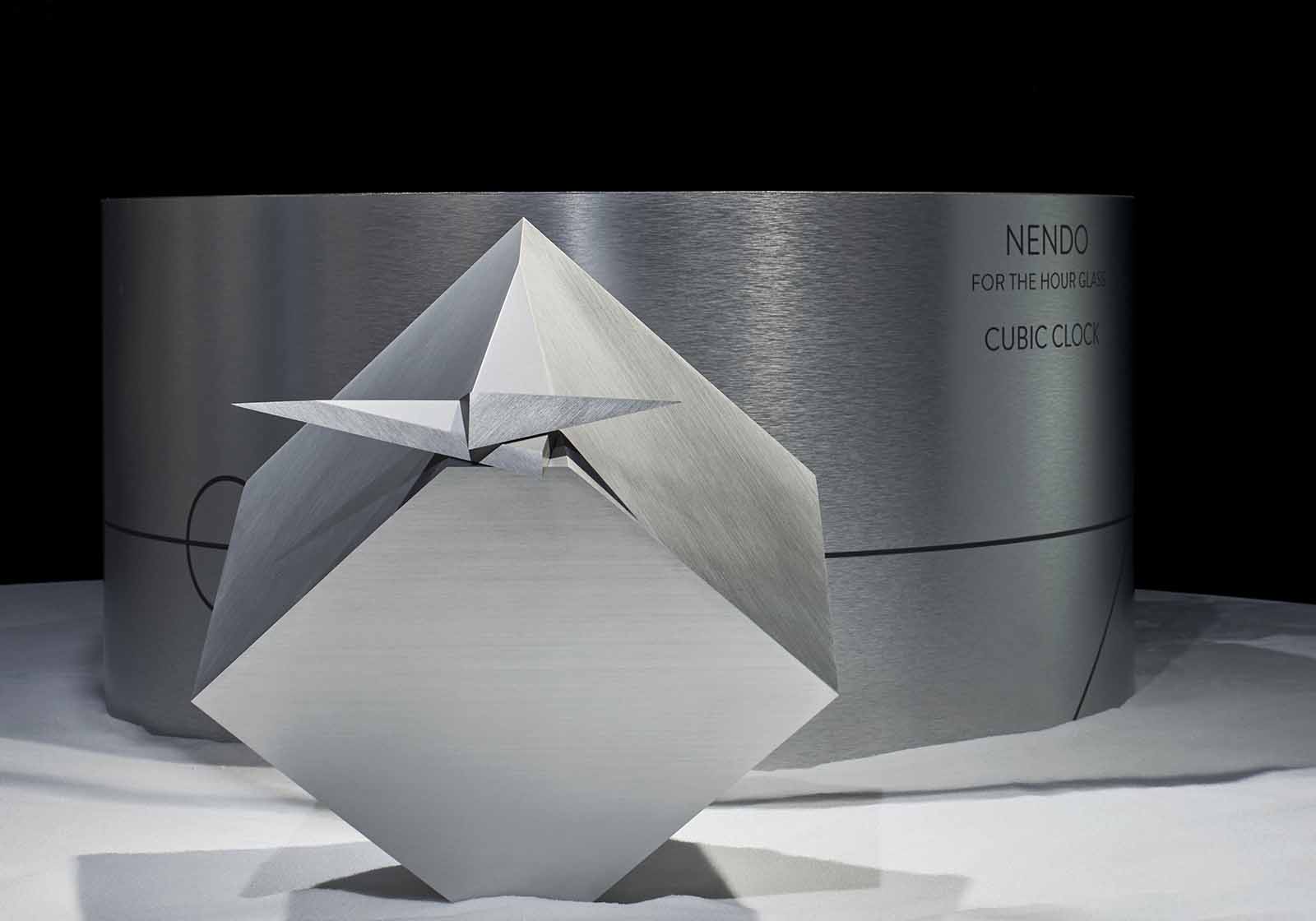 Singapore-based watch retailer The Hour Glass, one of the world's largest, is marking its 40th anniversary this year with a series of limited editions from brands like Audemars Piguet, Longines, Sinn, and Urwerk. More unusually, the anniversary encompasses exhibition of specially commissioned contemporary art by boldface artists and designers – Daniel Arsham, Marc Newson, nendo, and Studio Wieki Somers. Appropriately, each artist's work is a meditation on the concept of time.
Together they form Then Now Beyond, an exhibition curated by a committee made up of British architect David Adjaye, auctioneer Aurel Bacs, and The Hour Glass chief Michael Tay, and managed by art advisory outfit The Artling.
Then Now Beyond is on show in The Hour Glass' largest store in Singapore, Malmaison – from now till end February 2020 – within a gallery area designed by JoAnn Tan Studio, a Milan agency best known for the window displays created for Hermes, Fendi and other major fashion labels.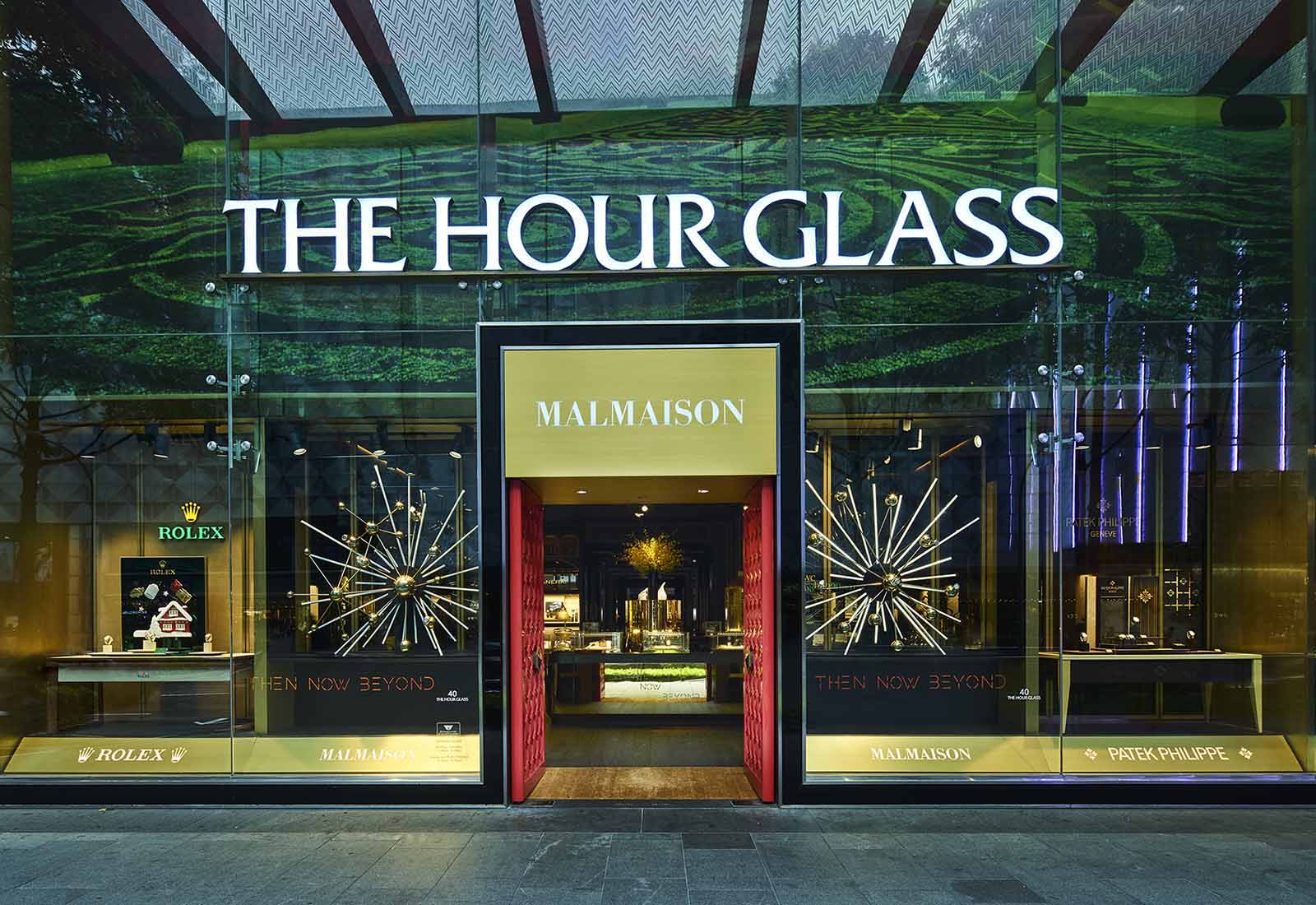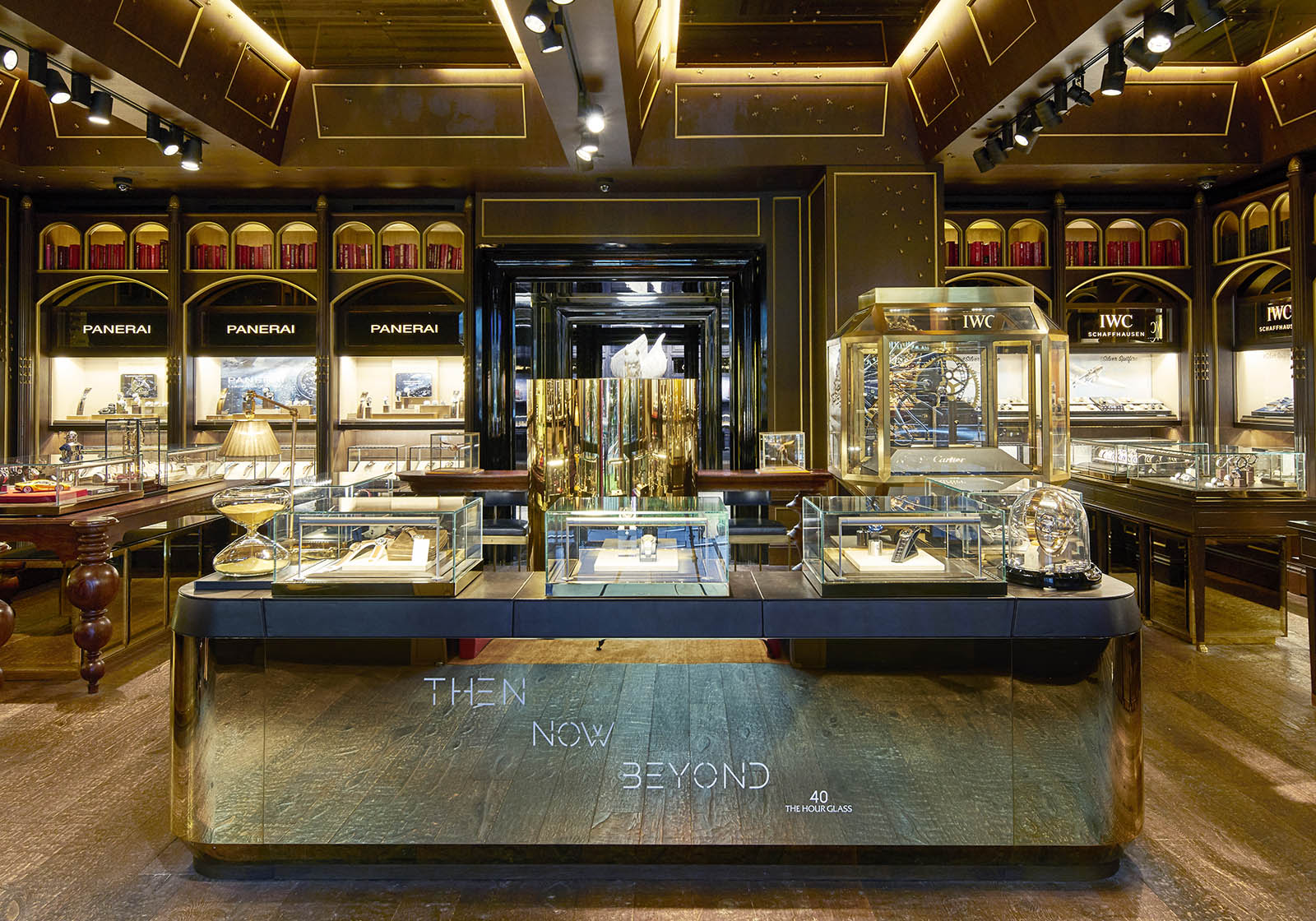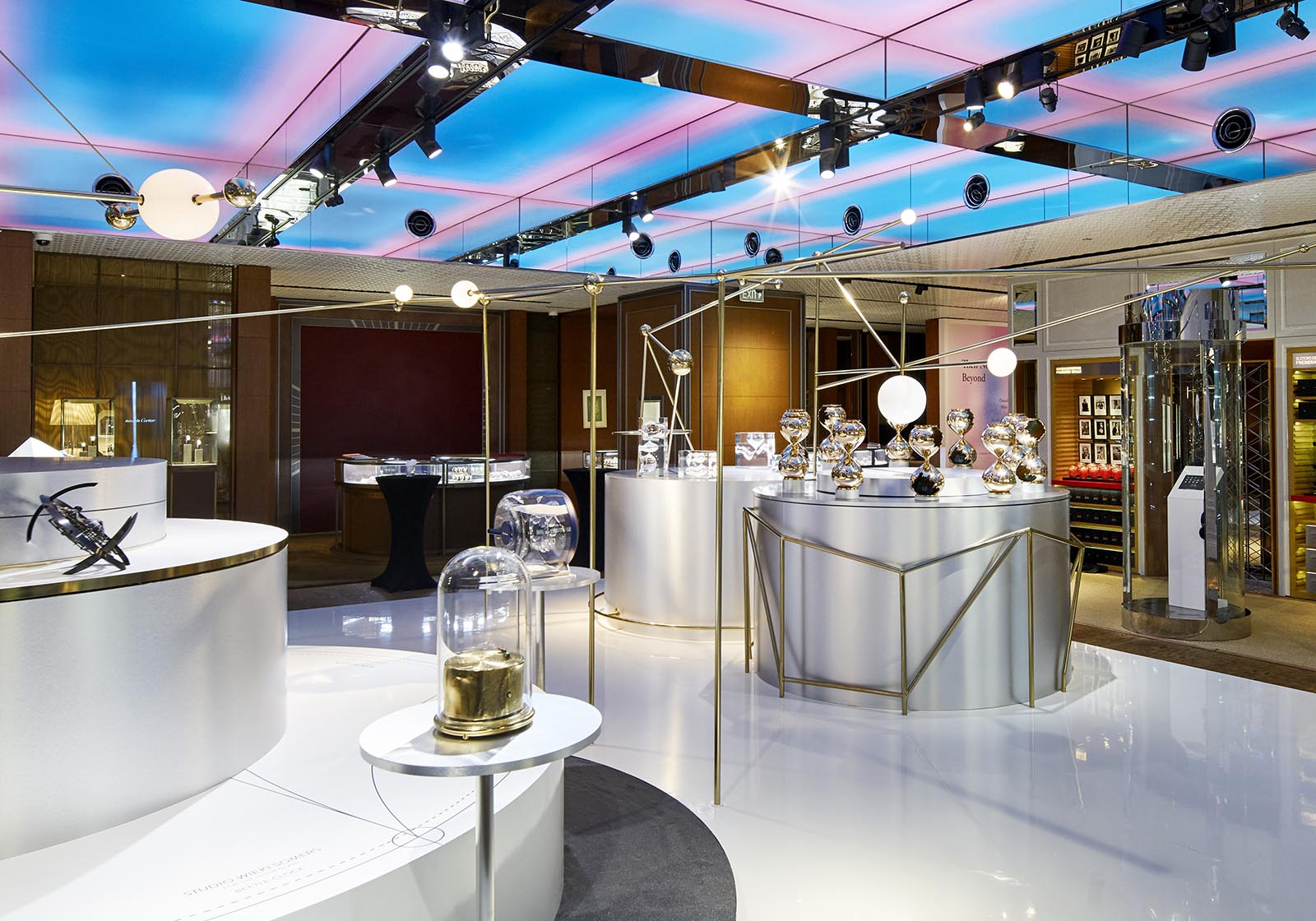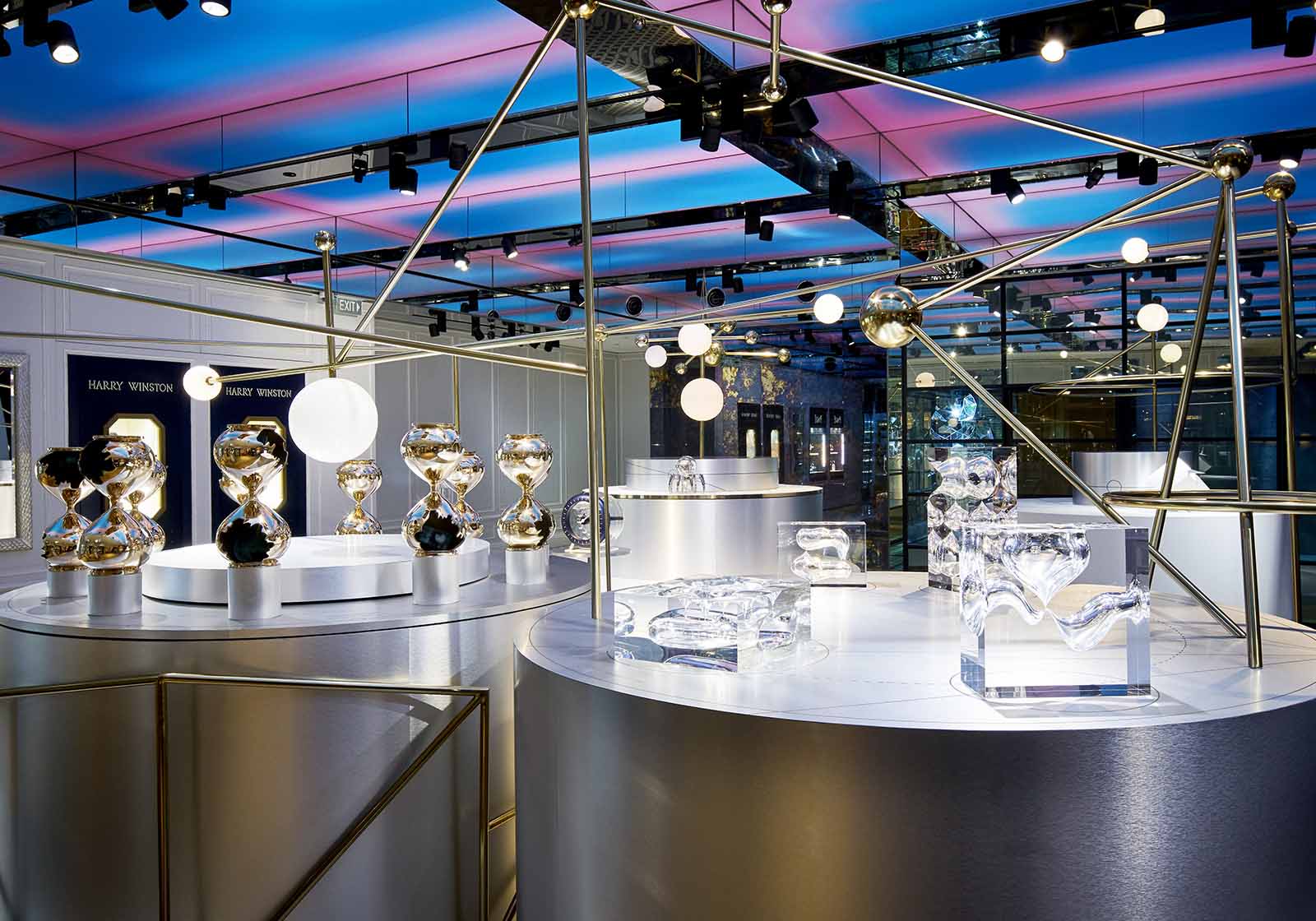 Then Now Beyond
Daniel Arsham, an American artist based in New York, is known for his "eroded" works meant to look like objects of today viewed in the distant future, but perhaps better known for his collaborations with the likes of Adidas and Rimowa.
His work for the exhibition is a variation of a motif he has explored before. Titled Hourglass, it is an "eroded" hourglass cast in bronze, with the body of the hourglass broken to reveal an aged pocket watch and camera within.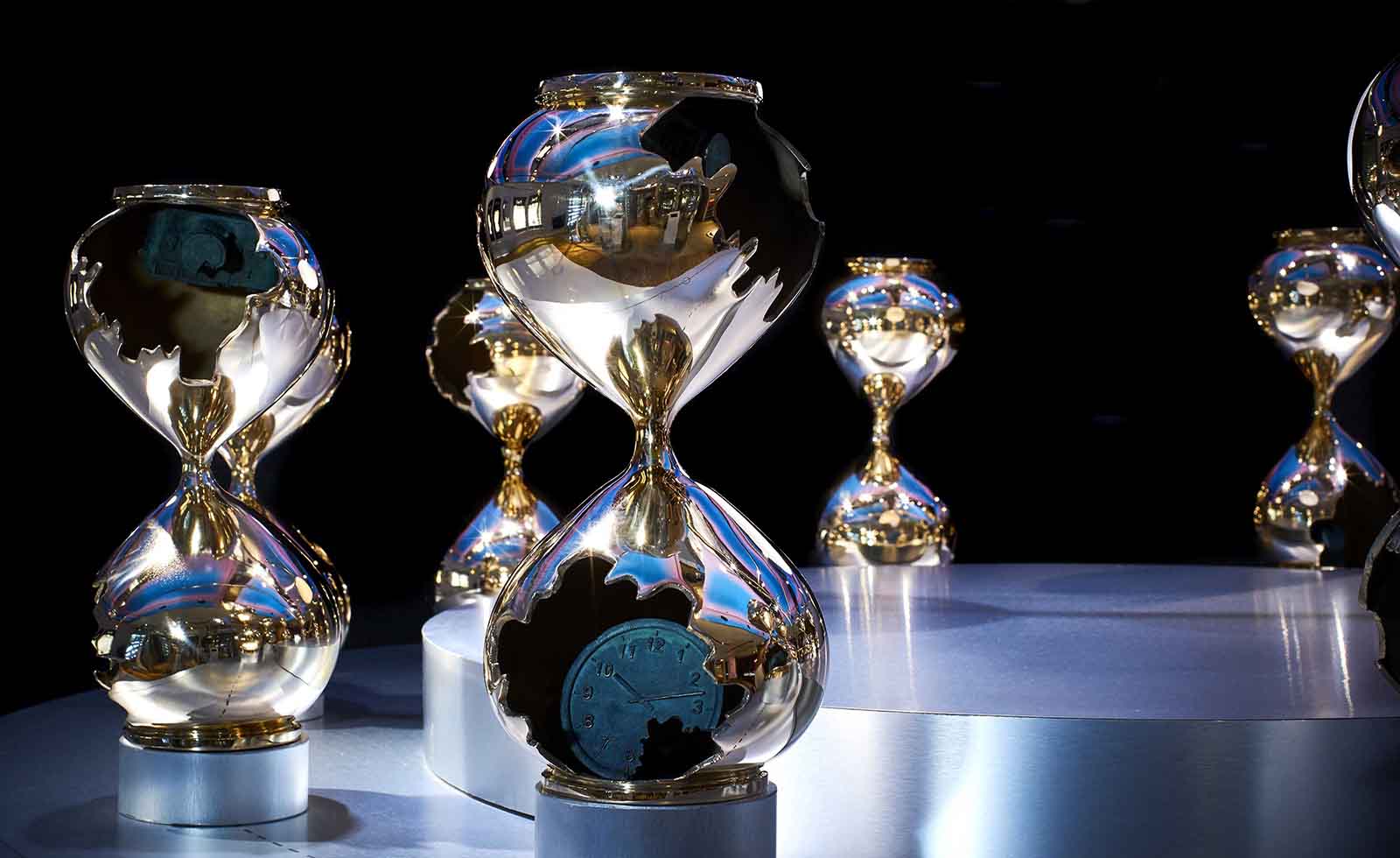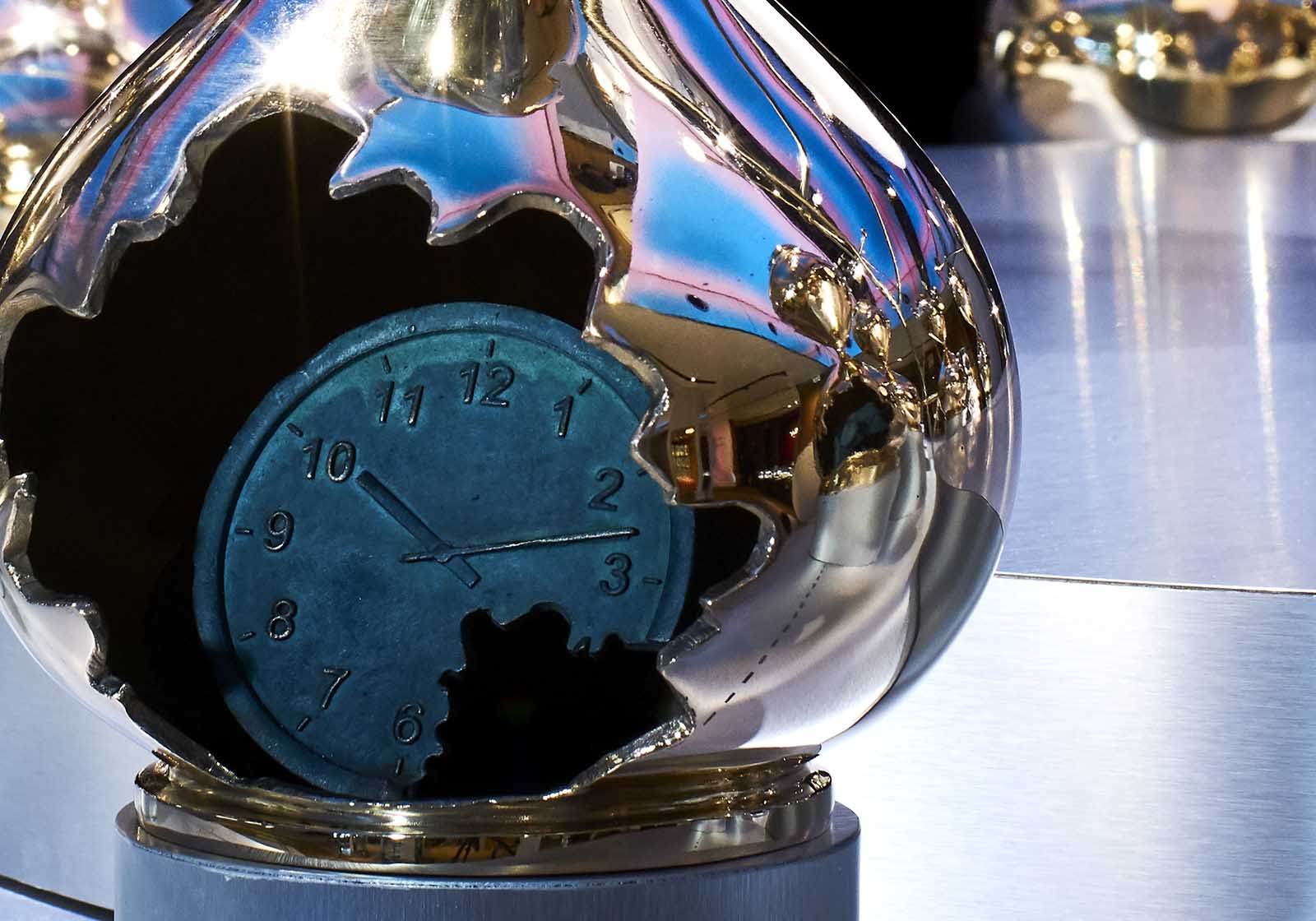 A name more familiar to watch aficionados is Marc Newson, who designed the Ikepod line of wristwatches and the Apple Watch. Amongst other things, the versatile industrial designer has created cabins for Qantas, a backpack for Louis Vuitton, and a line of pens for Montblanc.
Bringing to mind the crystal Atmos clocks he designed for Jaeger-LeCoultre, Klepsydra is a modern take on the water clock, the oldest form of mechanical timekeeper known to man. Sitting within a crystal body, the mechanism transfers tiny nano balls, some 2.8 million of them, with 12 tiny glass buckets travelling in a clockwise direction, just as a water clock would.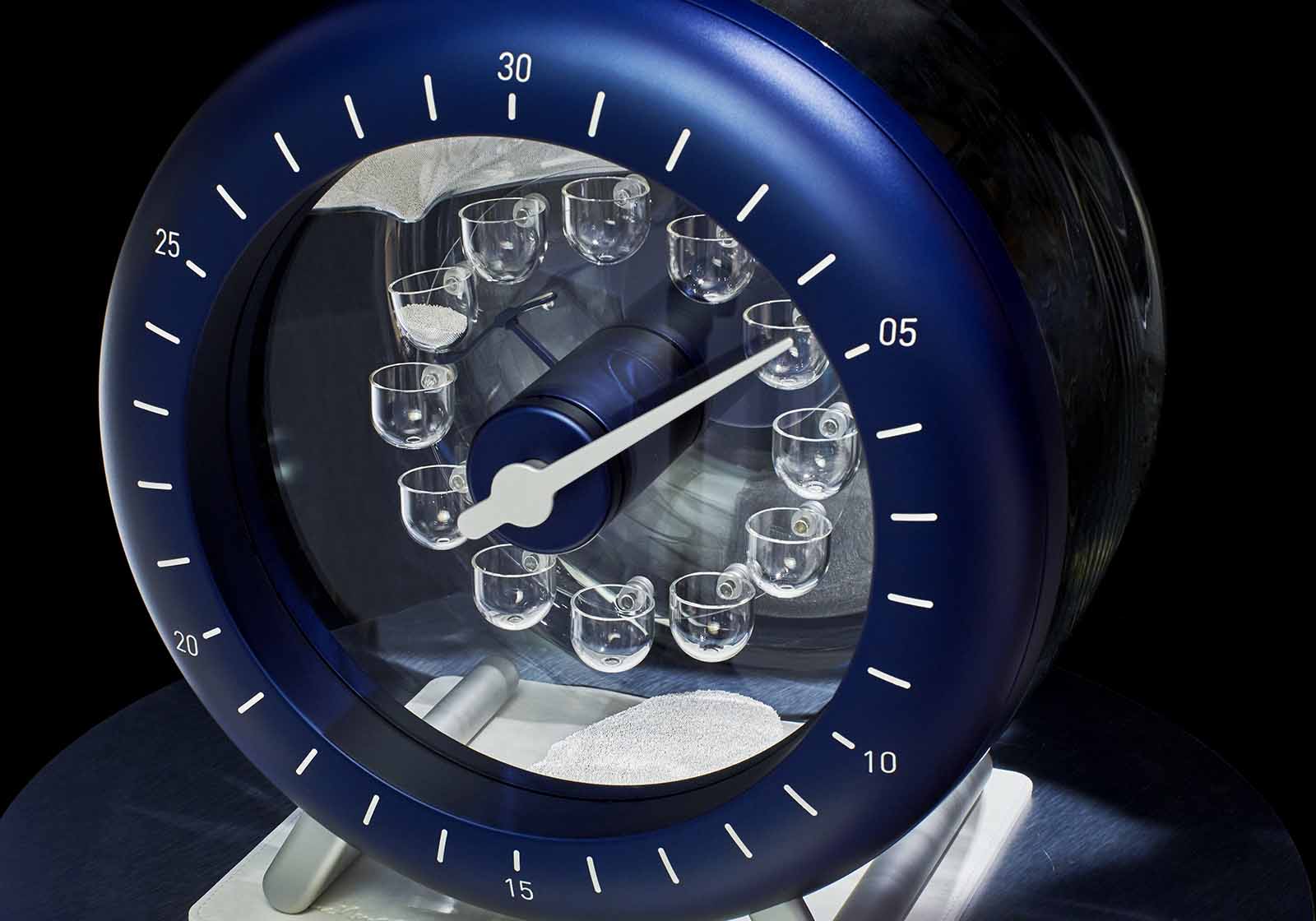 Japanese design studio nendo, founded by Oki Sato, conceived a cube clock that has its hands cut from the outer edge of the cube. The hands travel as they would on a normal clock, but twice a day they overlap to form a perfect cube for a brief moment, "conveying the impression of the resetting of the mind".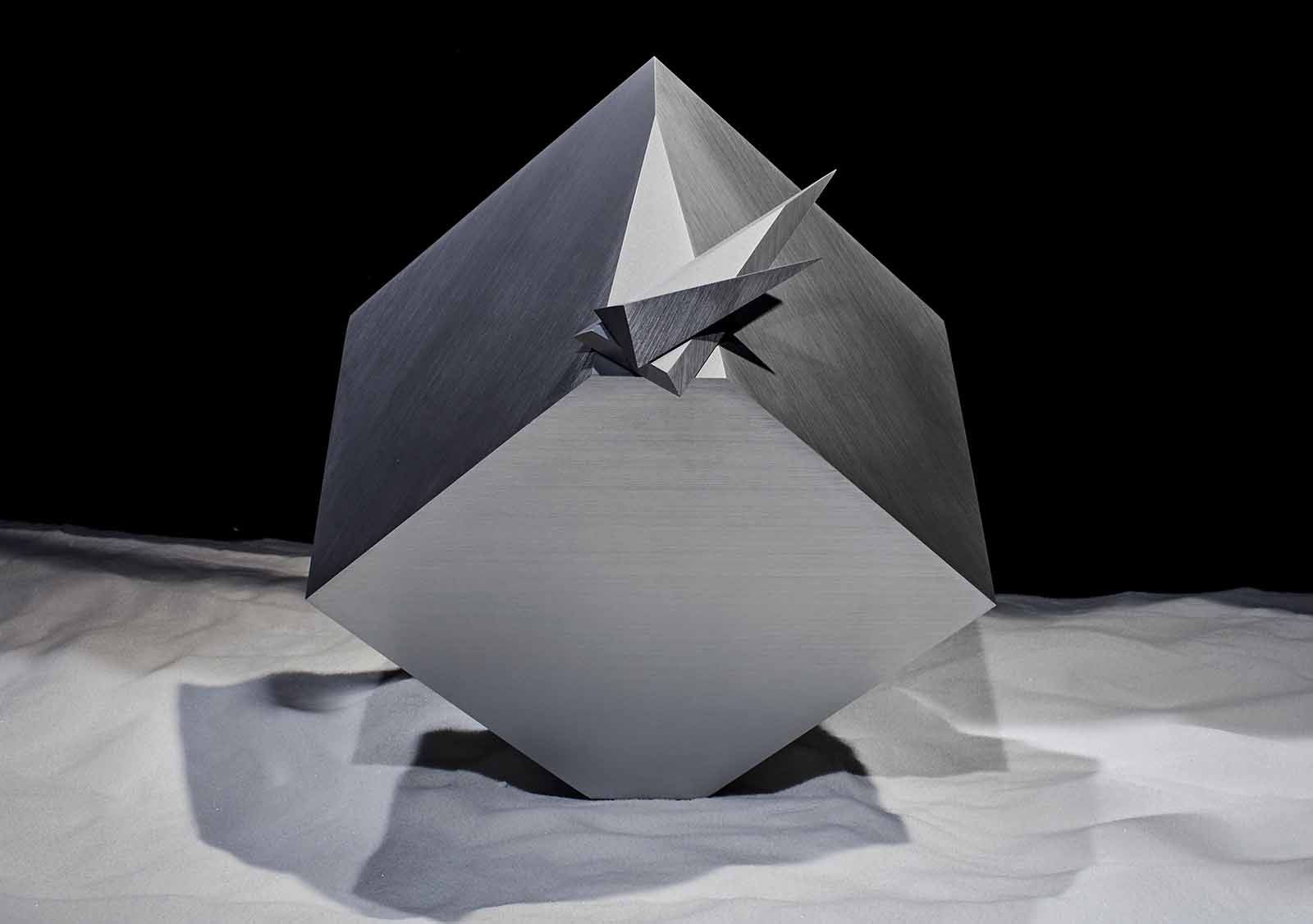 The exhibition will also include another of his work –"Variations of Time"– which debuted a year ago. Comprising of four unusually shaped hour glasses, the collection explores how the hour glass has evolved from a functional tool to more of a sentimental and symbolic object. Each hour glass is made from transparent acrylic and constructed with organically shaped sand tunnels.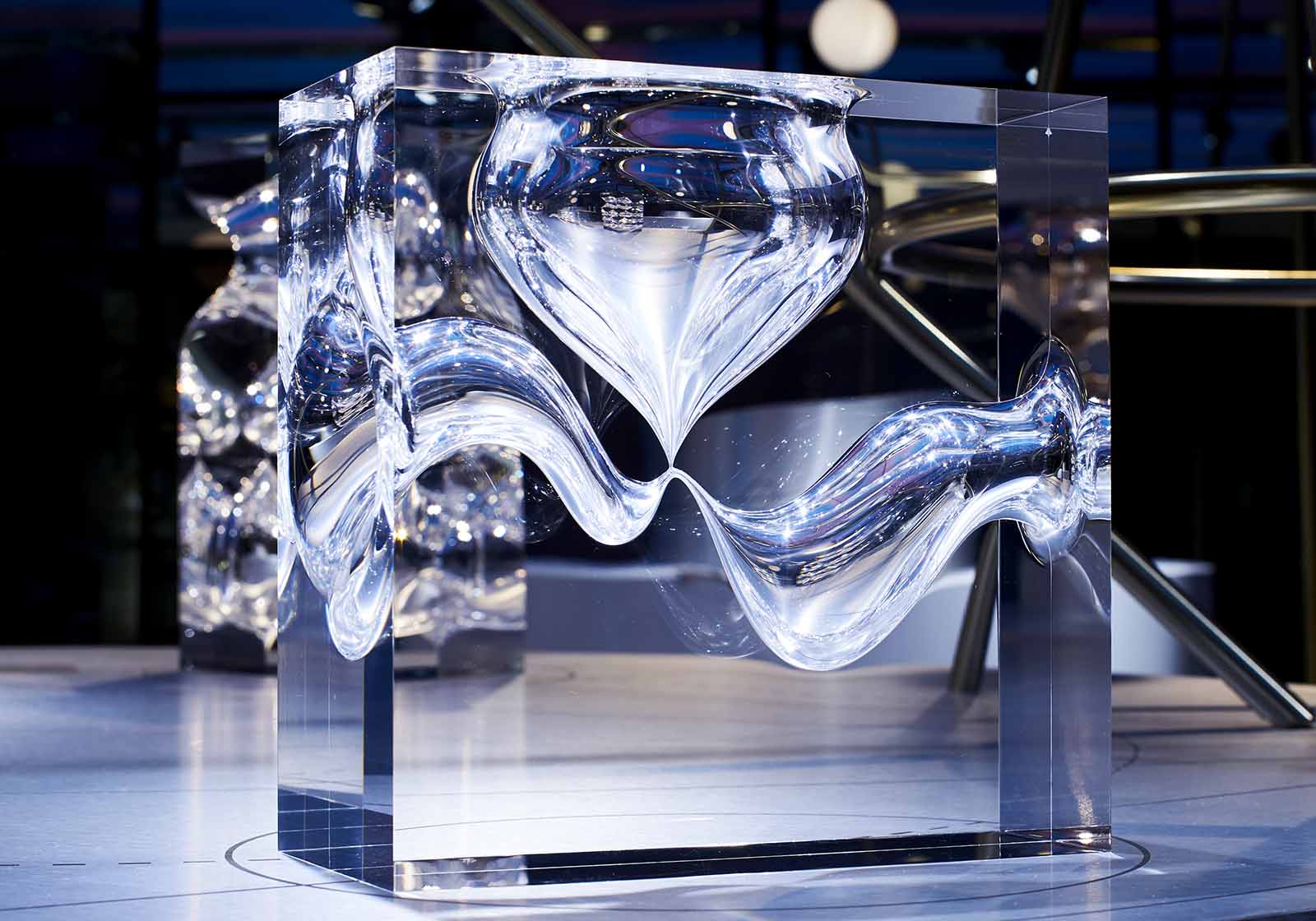 A Dutch design agency established by its eponymous founder, Studio Wieki Somers combines the topic of climate change with time in the Beetle Clock.
It's a gilt column that's the trunk of a tree, with the tree rings visible on the top. Two beetles travel in a circle around the top, one indicating the minutes and the other, the hours. The work is meant to symbolise the effect of time on the environment, and also how the smallest of creatures are still important in the ecosystem.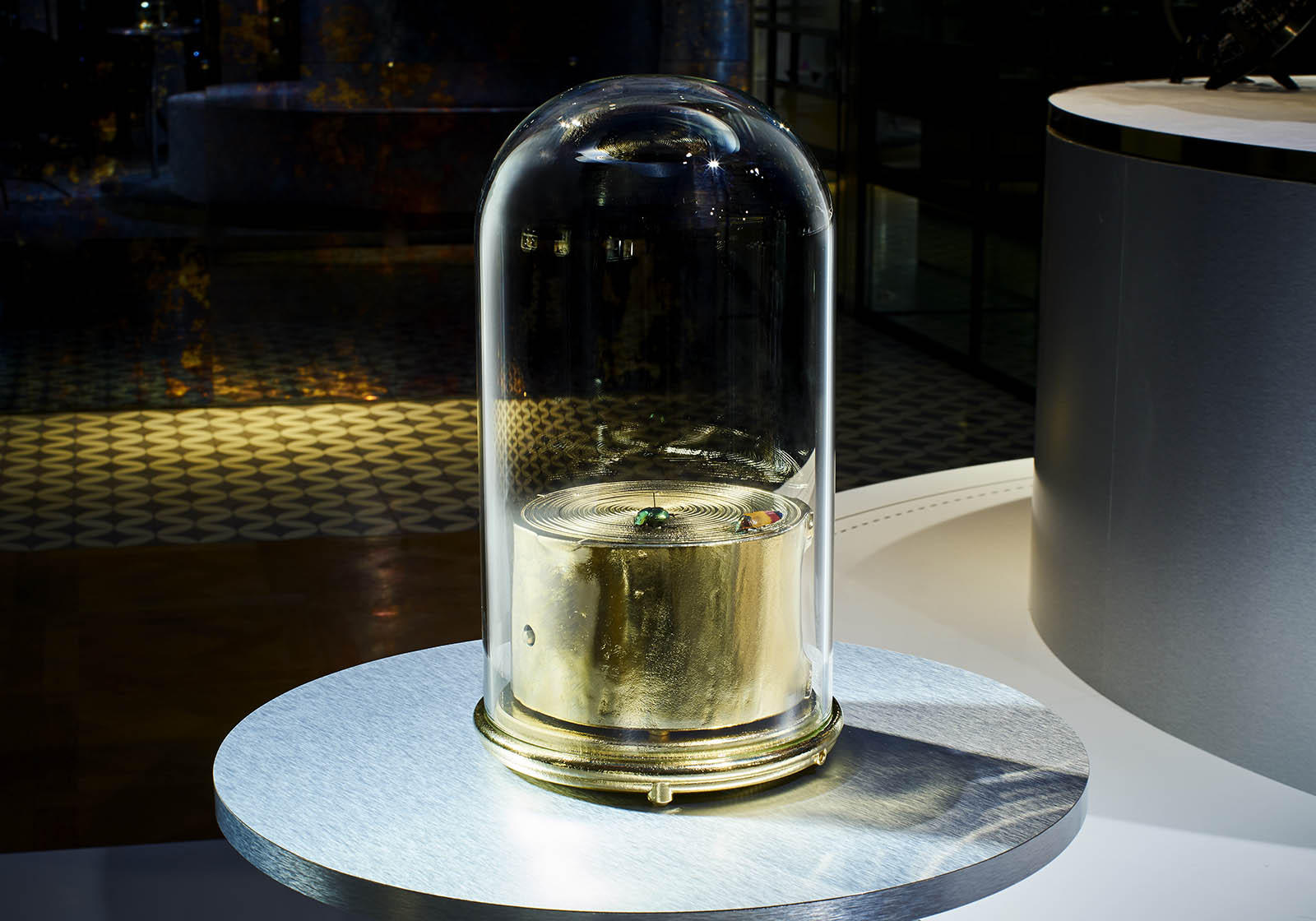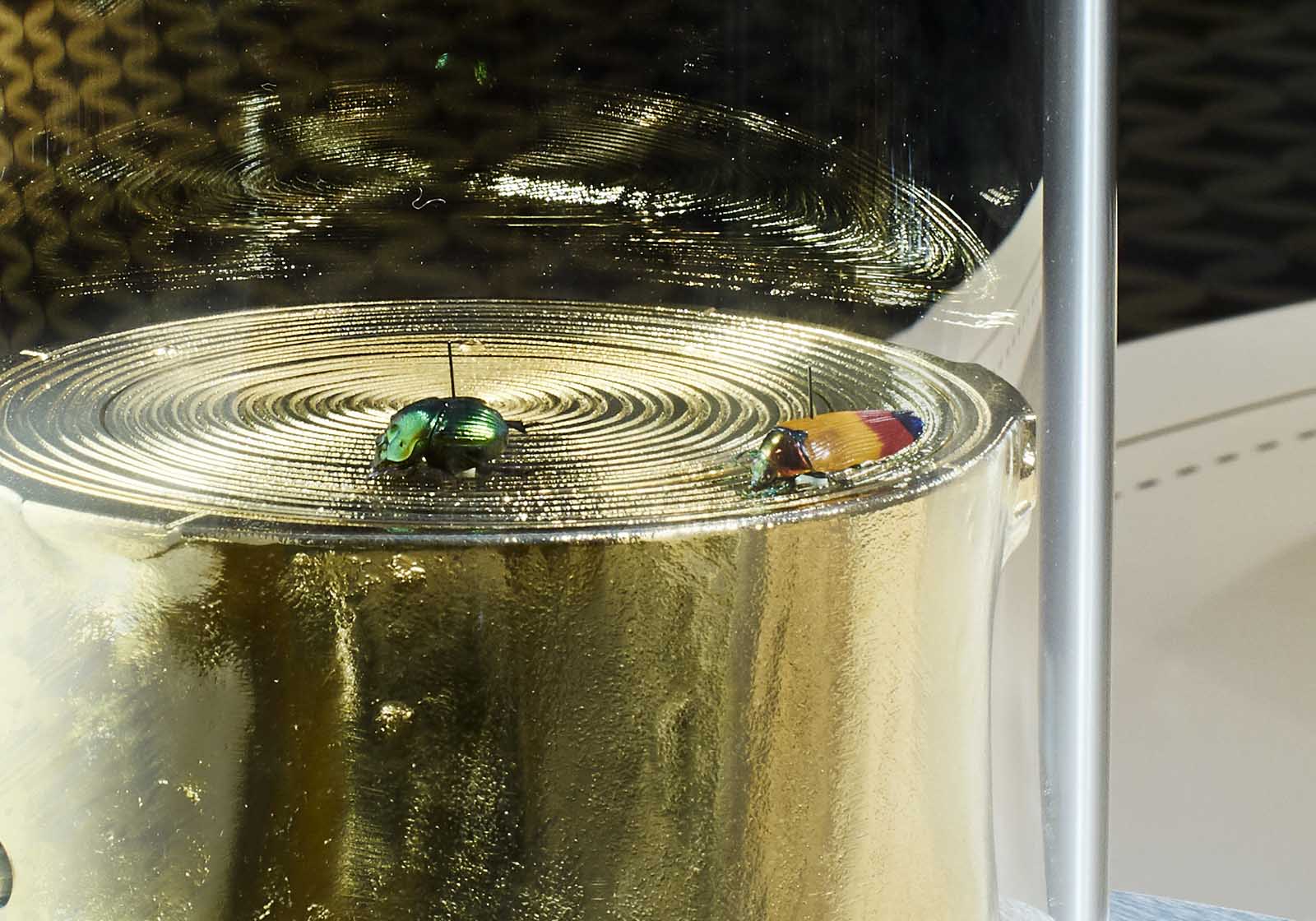 ---
Exhibition details
Then Now Beyond is on show from November 24, 2019 to February 29, 2020 at Malmaison. It's open daily to the public and admission is free.
Malmaison by The Hour Glass
270 Orchard Rd
#01-01
Singapore 238857
---
Correction November 21, 2019: Then Now Beyond will be open to the public from November 24, and not November 23 as stated in an earlier version of the article.
Update November 26, 2019: Images replaced with a set of photographs.
Update December 17, 2019: Exhibition dates extended till end February 2020.
Back to top.
---
You may also enjoy these.