Theo Auffret Introduces the Tourbillon à Paris
An award-winning watchmaker makes his debut.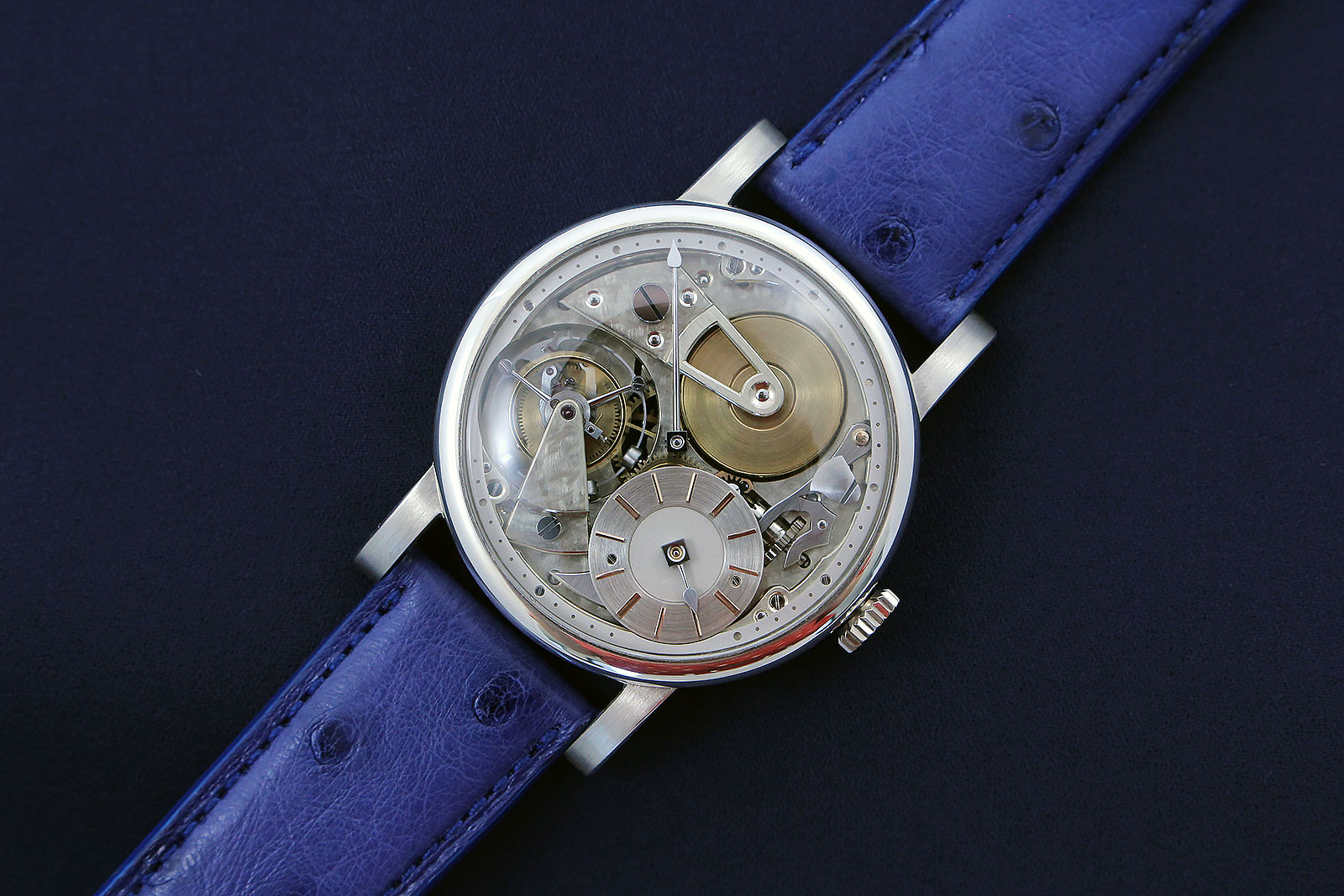 A winner at last year's Young Talent Competition organised by F.P. Journe, Theo Auffret was one of three watchmakers in their twenties recognised for outstanding horological achievement.
Now 24 years old, Mr Auffret's award-winning entry for the competition was the Tourbillon à Paris, which has now been refined, perfected, and turned into a souscription edition of five watches for Mr Auffret to raise the money needed to establish his own workshop.
Like fellow up-and-coming watchmakers Remy Cools and Cyril Brivet-Naudot, Mr Auffret graduated from Lycée Polyvalent Edgar Faure in Morteau, a small town in eastern France. The school has been prolific in turning out talented watchmakers, many of whom exhibit a flavour of 19th century pocket watch movements in their creations.
Hand-made in Paris
Mr Auffret's final stop in his watchmaking education was a stint at Ateliers 7h38, the complications workshop led by Luca Soprana that's best known for its work on the Jacob & Co. Astronomia. He spent a year there, working on the recently launched Astronomia Maestro Minute Repeater.
But the formative years of his education were spent with Jean-Bapiste Viot. The Tourbillon à Paris is strongly influenced by Mr Auffret's time as an apprentice at the Paris workshop of Mr Viot, well regarded for his quirky, distinctive wristwatch.
Like Mr Viot, the young watchmaker relied only on pen and paper to design and construct the prototype of the Tourbillon à Paris.
Almost every part of the prototype was hand-made by Mr Auffret, including the silver case. A couple of parts in the prototype were taken from other movements: the barrel, pinions and a few wheels from the Peseux 260; the escapement from a vintage Jaeger calibre.
Tourbillon à Paris
Last December, Mr Auffret set up shop in Paris where he completed the prototype of the Tourbillon à Paris. He plans to produce 20 of them as a "subscription" watch to fund his enterprise, much like Francois-Paul Journe did with his first 20 tourbillon wristwatches.
For the subscription series, Mr Auffret will turn to a CNC machine to produce some of the movement parts, in order to reach his goal of making five watches a year. For the same reason, he is now using watch cases produced by a specialist in Switzerland.
A regulator-style display with a tourbillon regulator, the watch is powered by a hand-wound movement of Mr Auffret's own design. Open-worked on the front, the hours sub-dial is off-centre, while the minutes are indicated by a central hand. The large tourbillon and barrel are prominent, each secured by a large finger bridge.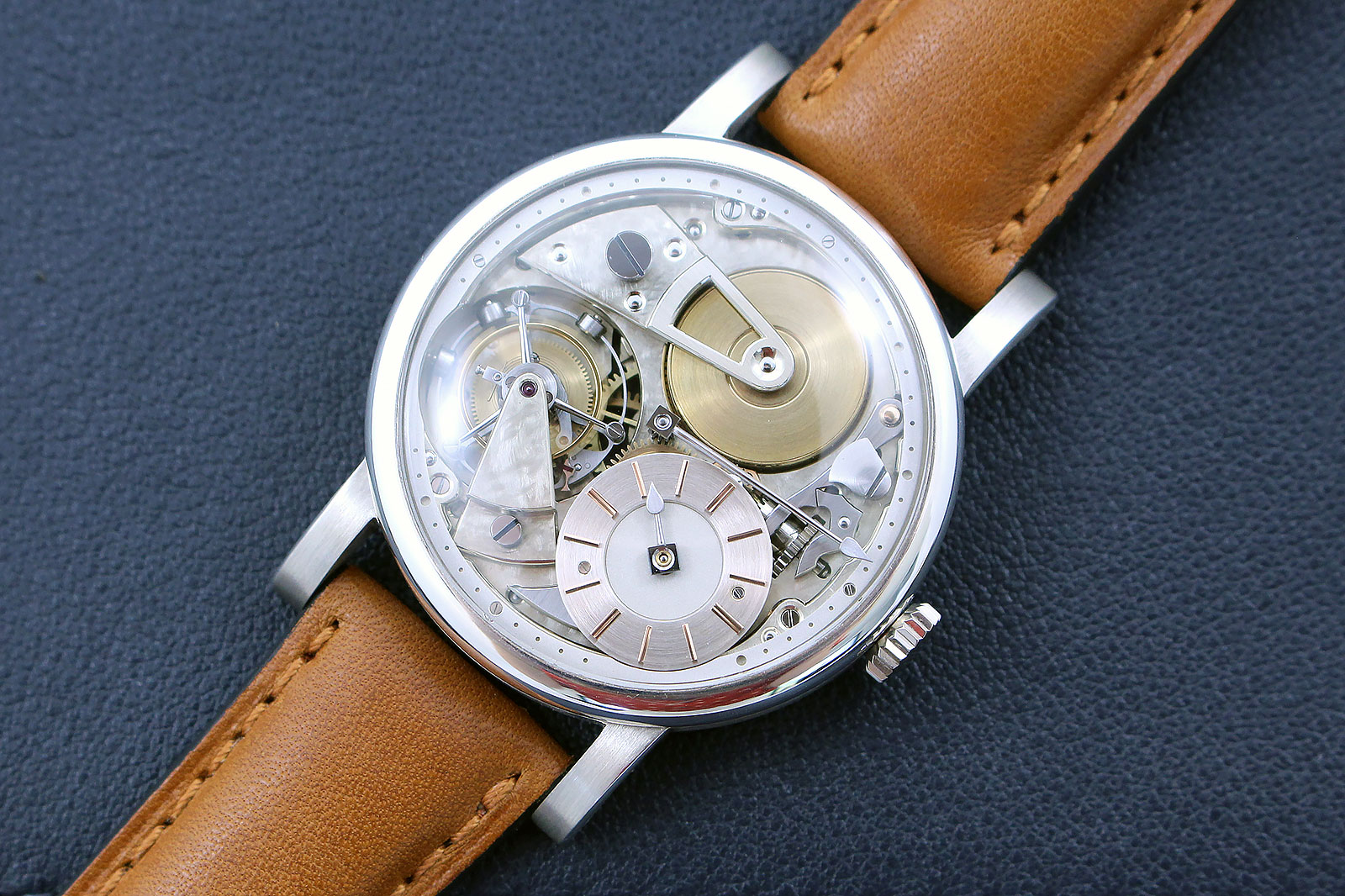 A particularly unusual detail on the prototype are the laterally-mounted, cylindrical weights on the tourbillon cage for poising. They are inspired by marine chronometer movements, but Mr Auffret says the production watches will instead have a conventional, flat weight.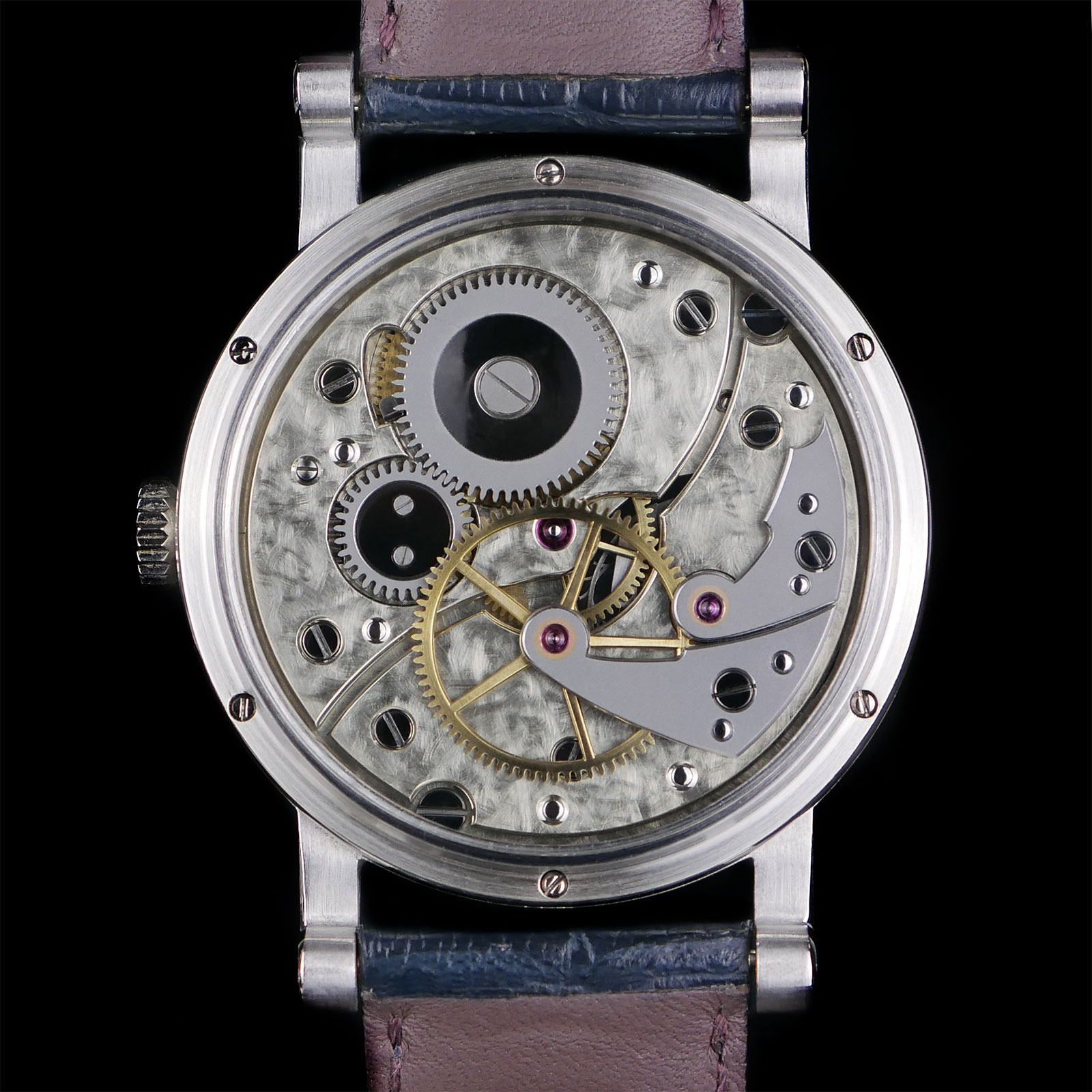 Like much of the movement, the hands are cut, filed and polished by hand. The sub-dial for the hours is silver on the prototype pictured, but will be solid gold on the final production; the applied hour markers are gold on both.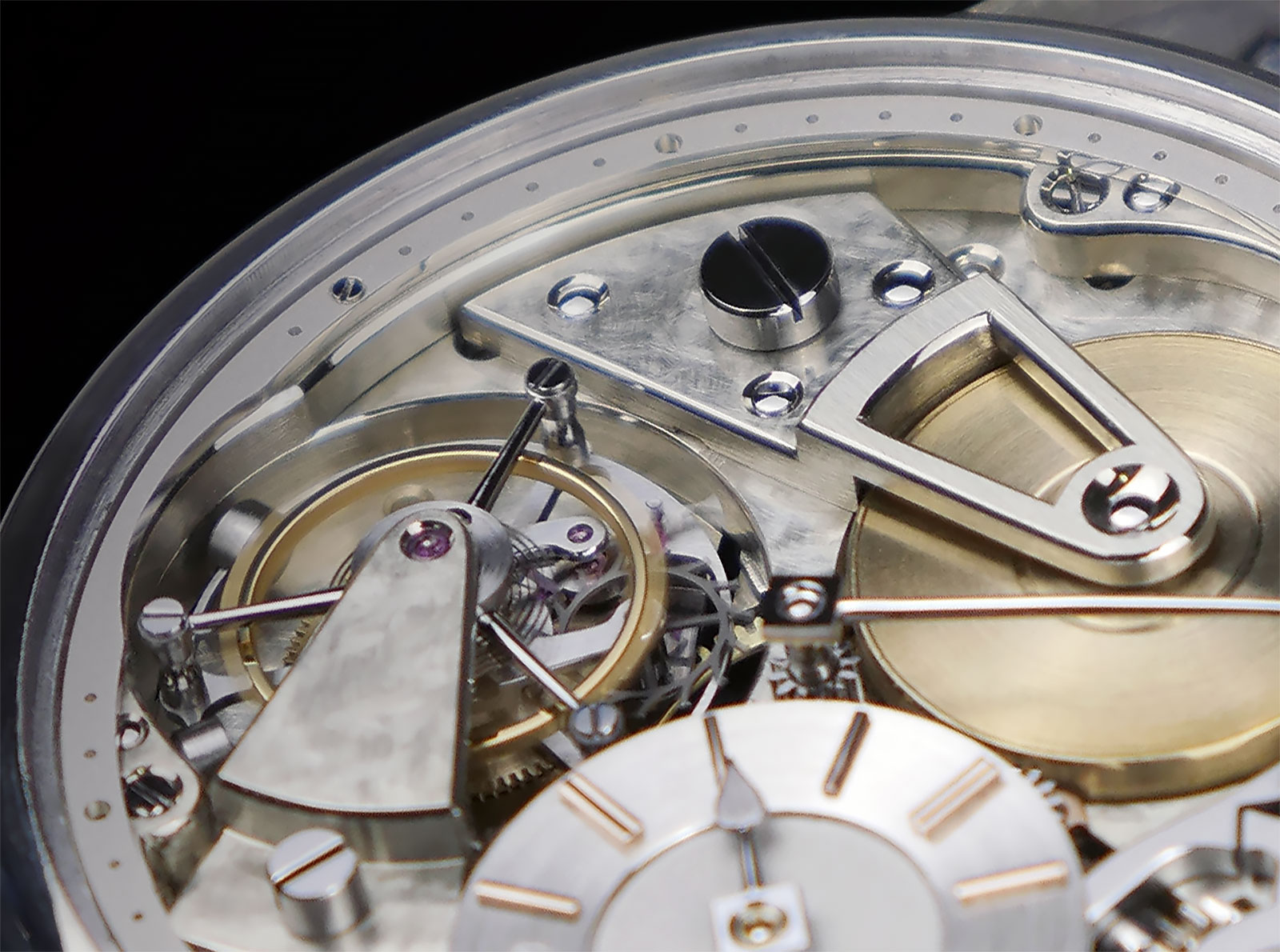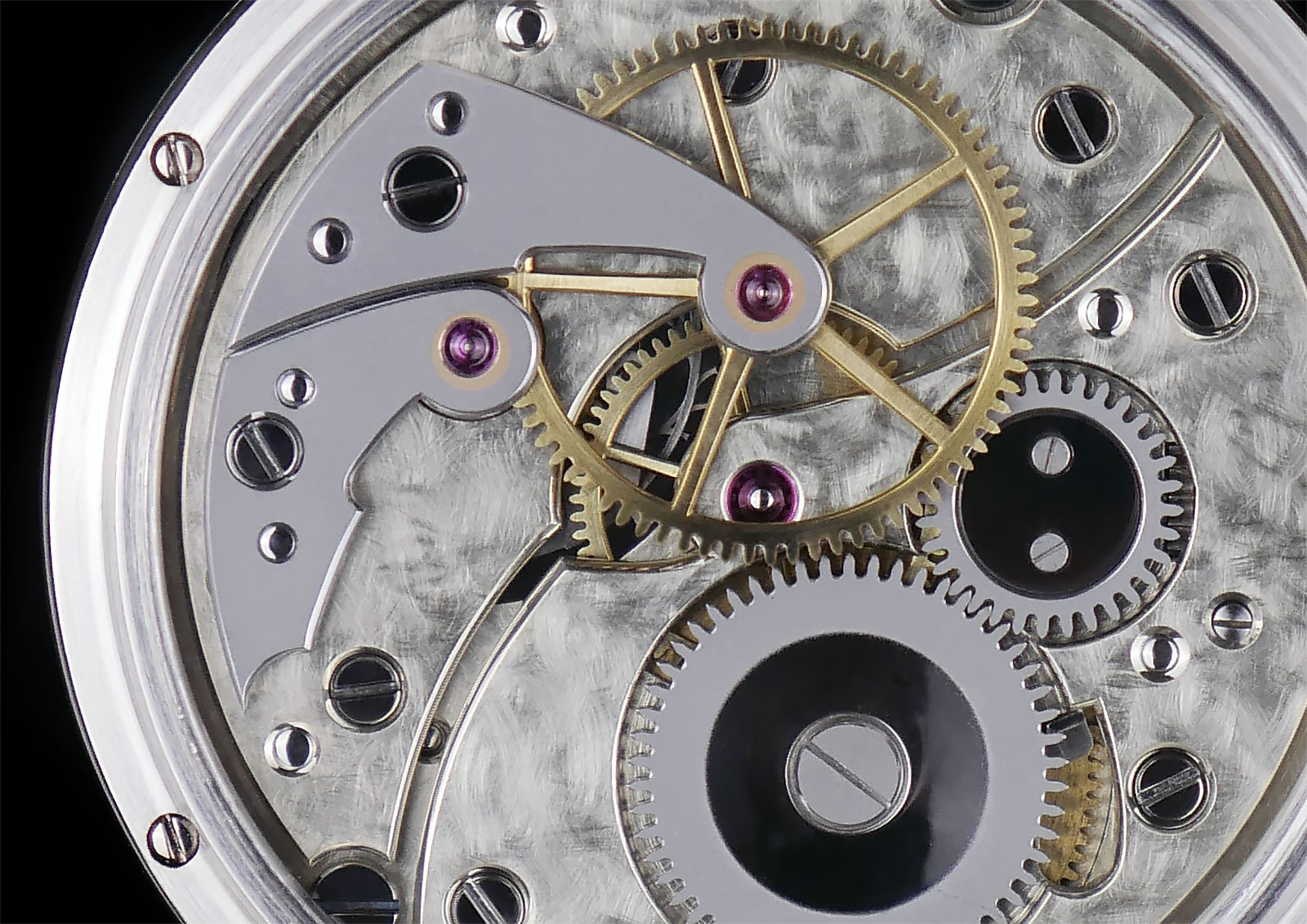 The case is 38.5mm in diameter and 12mm high, and available in platinum, gold, sterling silver, or steel. Notably, the price of the watch will be the same regardless of the case material, which ranges from steel to platinum.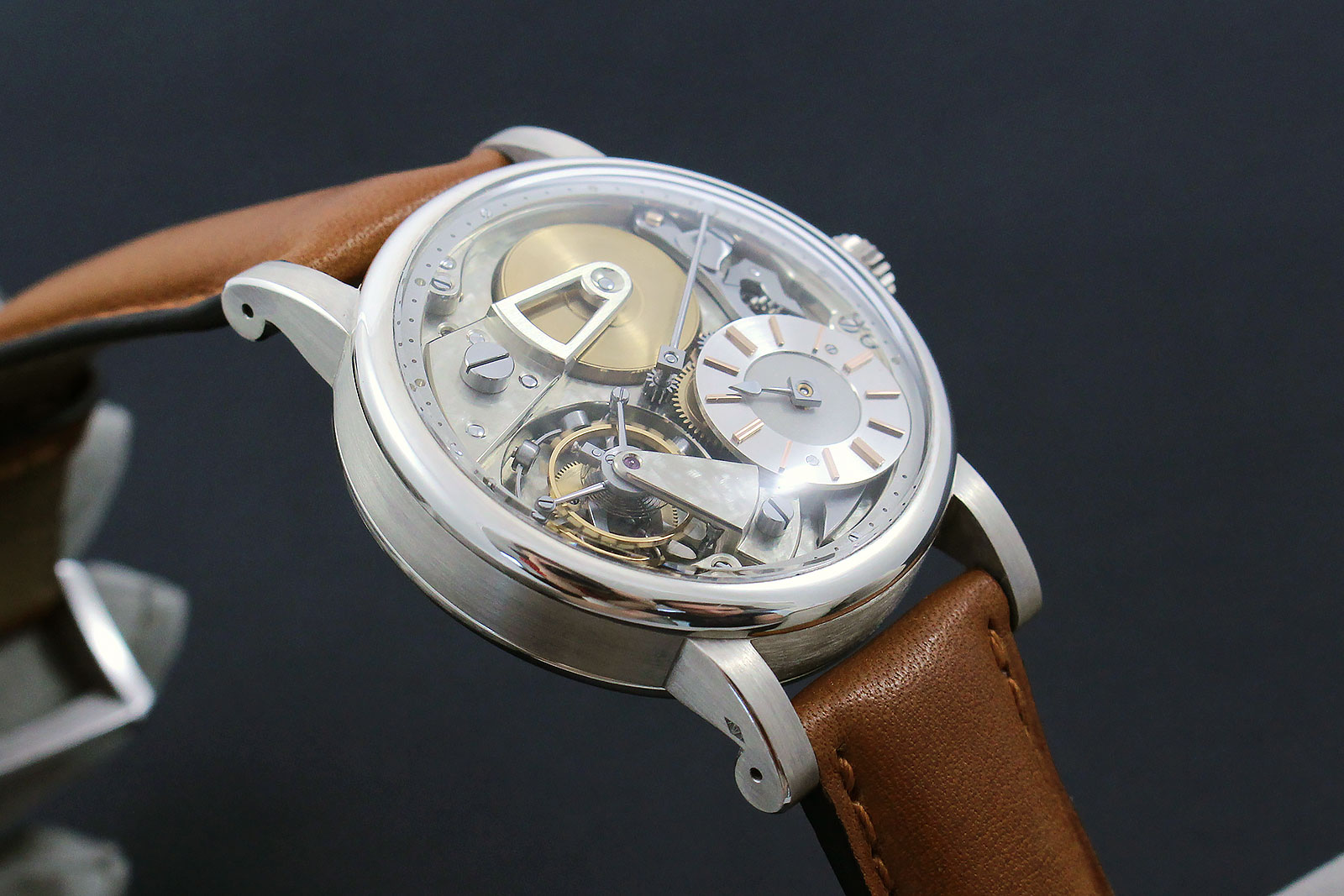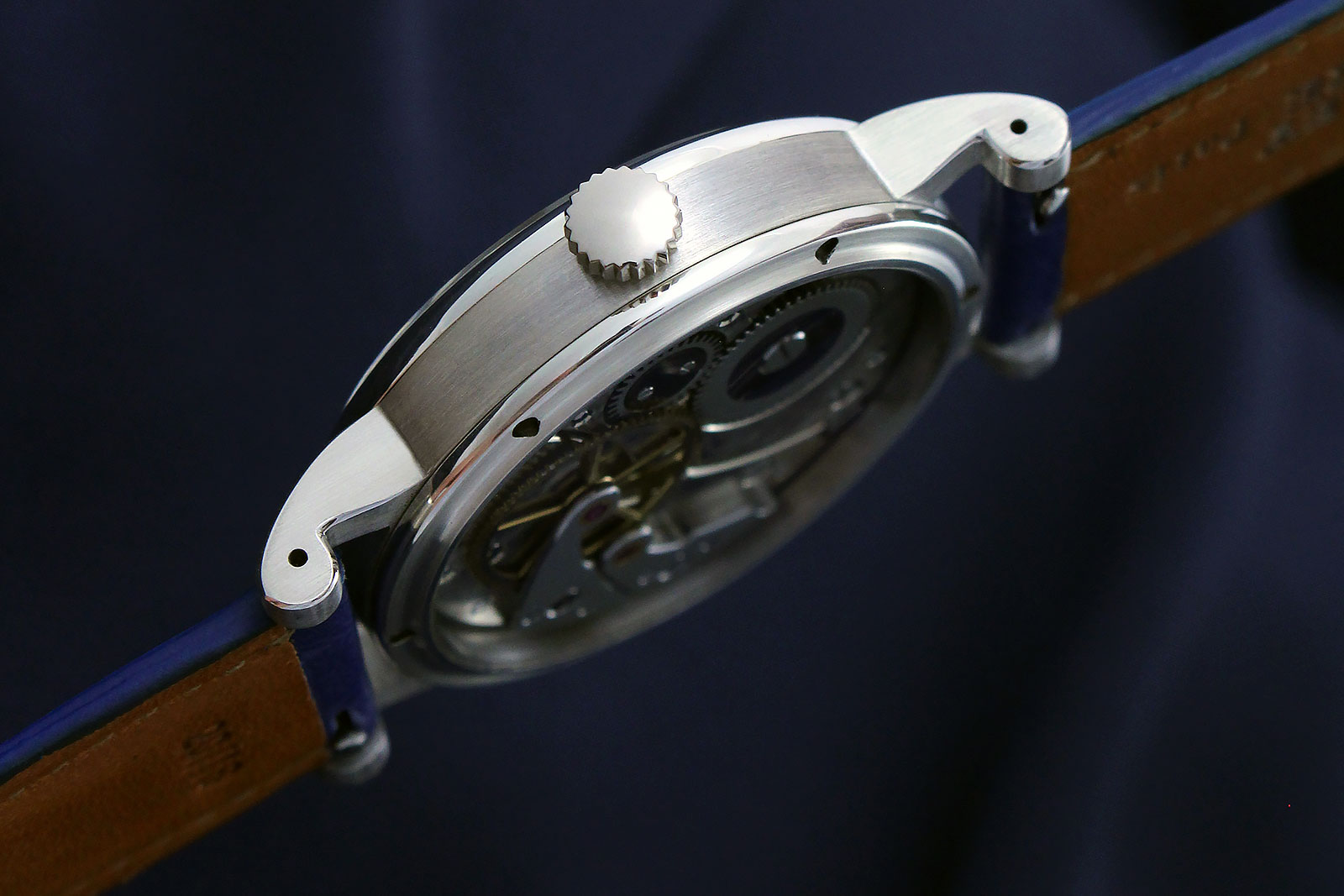 Each watch will be delivered in a hand-made box made of exotic wood that includes a travel pouch and spare straps. All the accessories can be customised, including the type of woods for the box, the pouch material, and so on.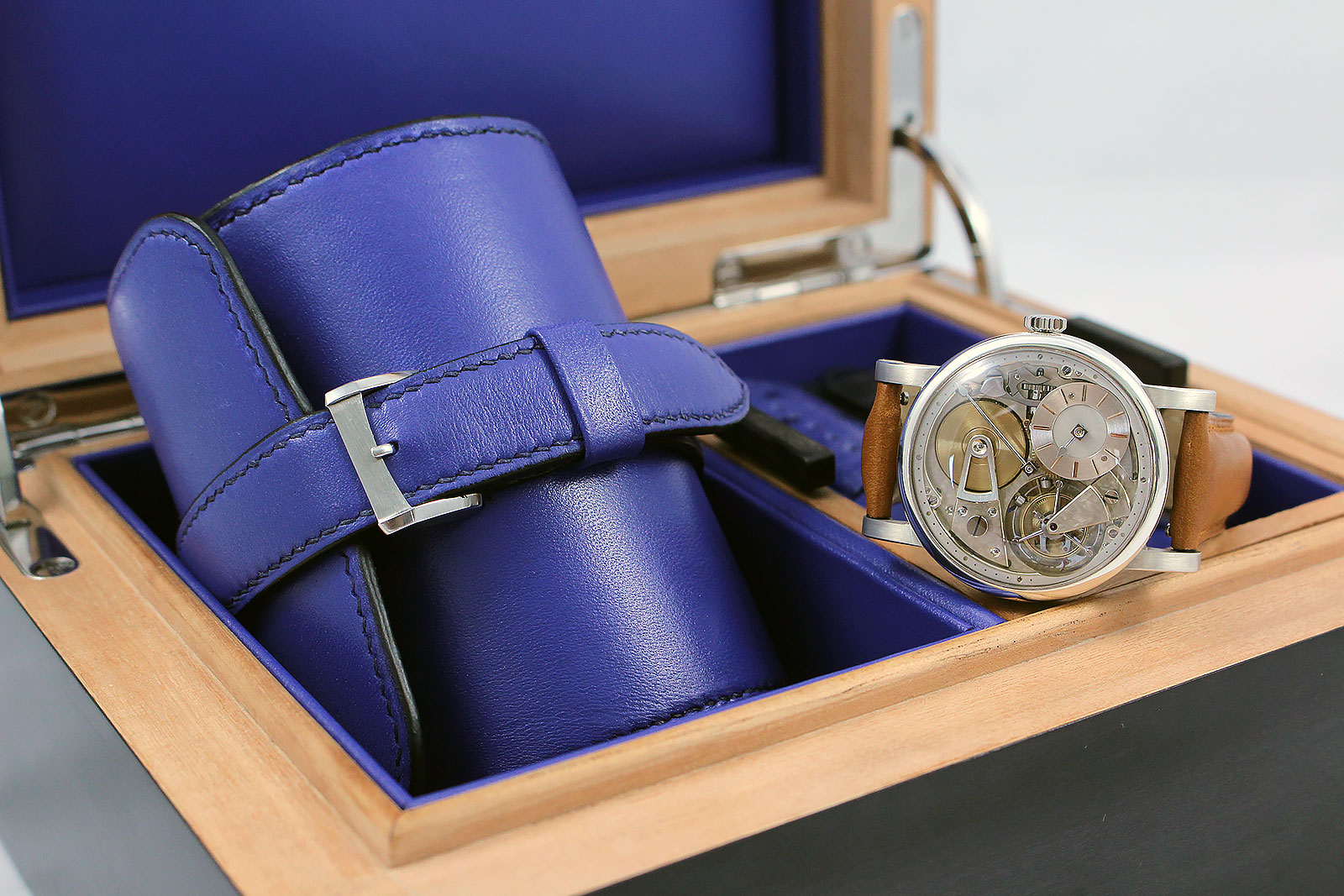 Price and availability
The Tourbillon à Paris Souscription is priced at €108,000 before taxes, or about US$122,000. It's the same in every case metal, because "for very very small production, the manufacturing price is not that different", according to Mr Auffret.
Only 20 will be made over a span of four years, with a lead time of 10 months from order to delivery. It's available direct from Mr Auffret.
---
Back to top.
---
You may also enjoy these.

A pair of tourbillon wristwatches with burl wood bezels, inspired by a 1938 Bugatti coupe.

The actor who plays Iron Man tells some entertaining stories while explaining his timepiece collection to GQ magazine.

A two-year guarantee extension for all HYT watches past and present.