Rémy Cools Introduces the Tourbillon Souscription
A young watchmaker's debut, inspired by Breguet.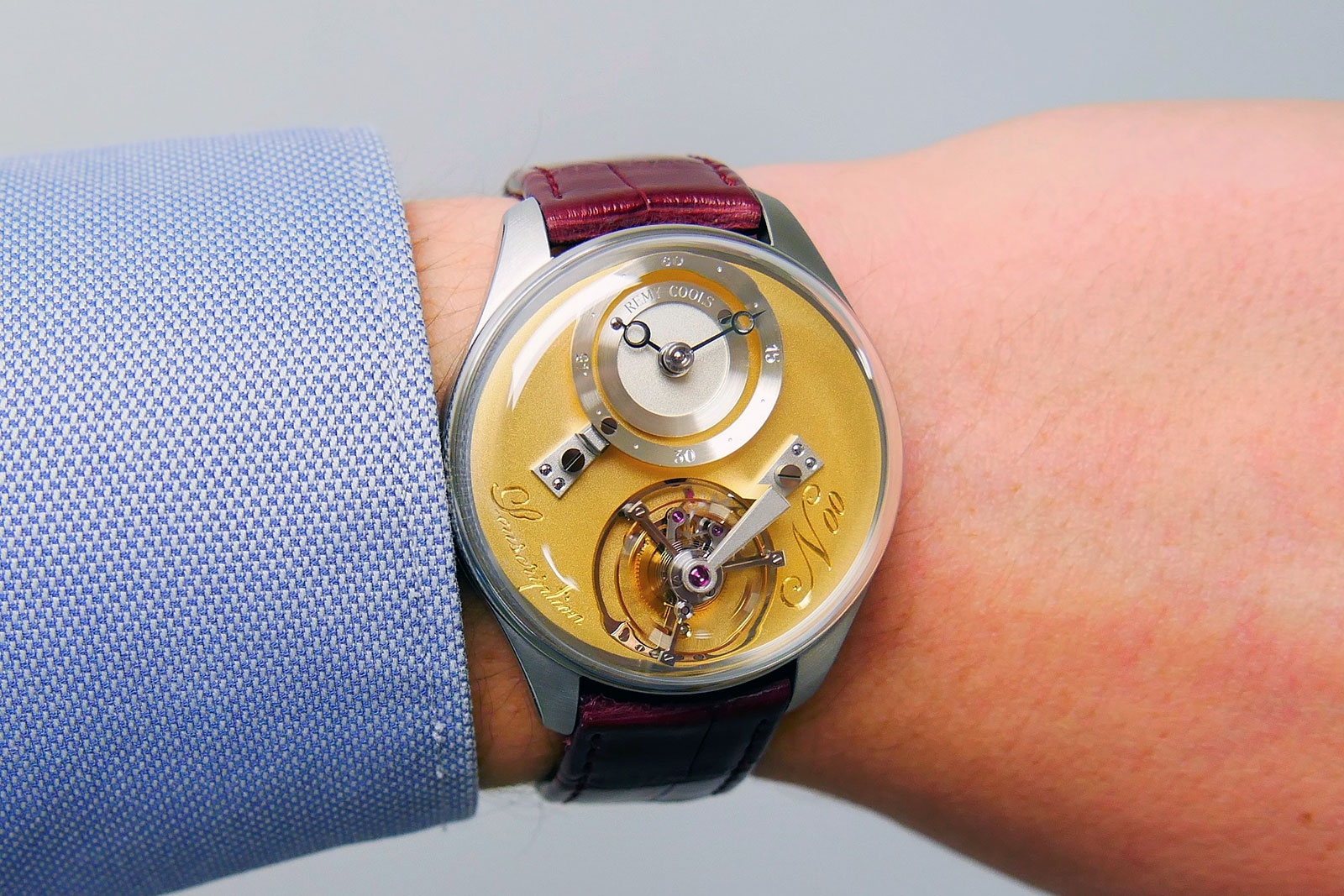 A French watchmaker who is just 23 years old, Rémy Cools has just revealed the finished prototype of his debut watch, the Tourbillon Souscription.
Mr Cools' creation is a large watch with no visible crown, giving it a contemporary silhouette, but the look is still heavily classical in style, with the movement and dial strongly influenced by 19th century watchmaking, especially the work of Abraham-Louis Breguet and Jacques Frédéric Houriet according to Mr Cools.
Initial thoughts
I met Mr Cools at Baselworld 2019 and got to examine the unfinished prototype. It was complete and working, but had not yet been decorated.
The prototype was an extremely striking watch, with a strong pocket watch aesthetic but still unique. While clearly modelled on the works of Breguet, it manages to avoid looking like a Breguet.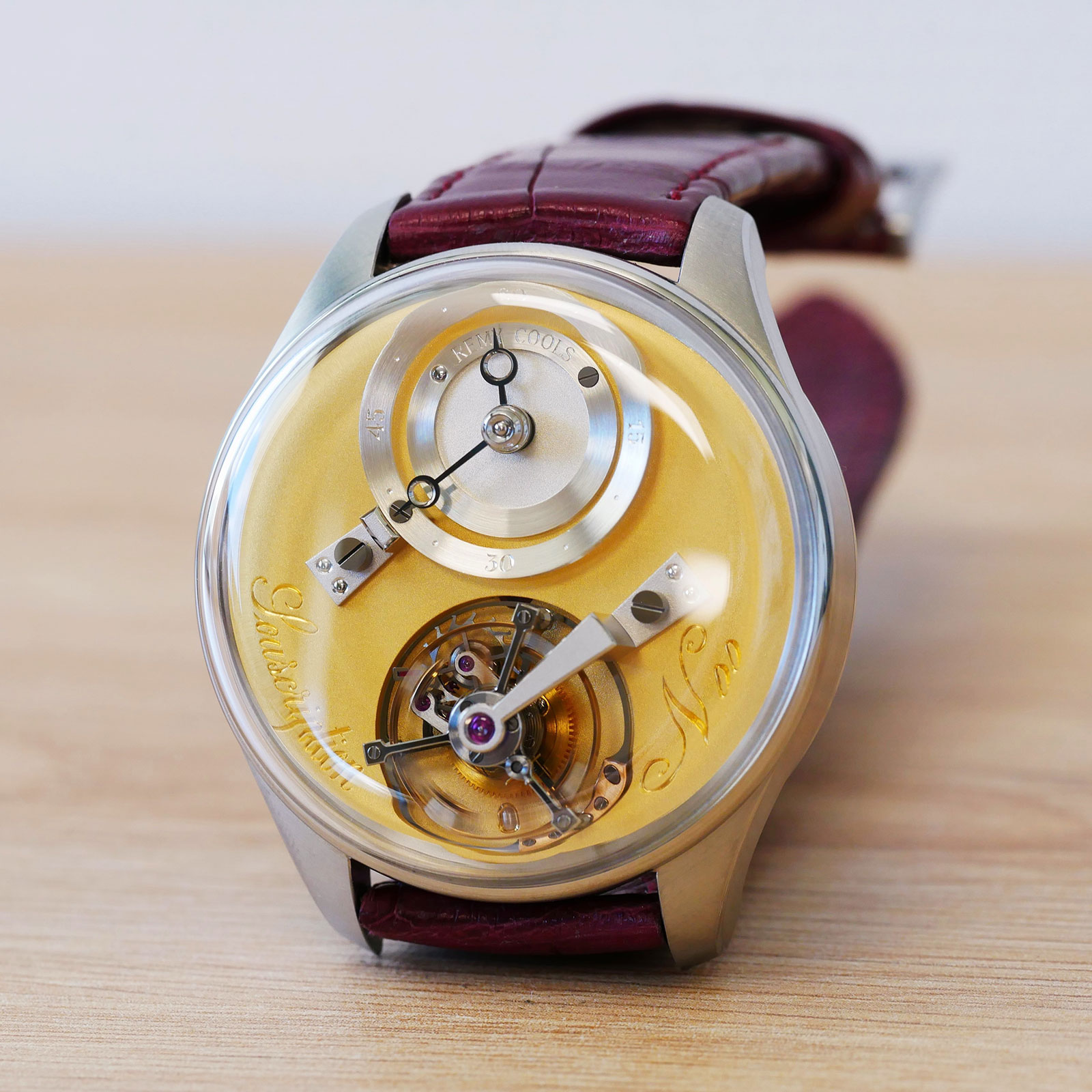 Now that the watch is finished, it is no doubt more impressive; Mr Cools' photos of the movement and its parts reveal an impressively high level of decoration.
Two things go against the watch. One is the pair of crowns on the case back. They are easy enough to use, but feel unnecessarily complicated. The crowns, however, are probably something you get used to and forget about afterwards.
The second drawback is the massive height of the watch, which is only 40 mm wide. It stands 15 mm high – including 7 mm of domed sapphire crystal – which gives it a really tall profile. And the thickness is accentuated by the relatively small diameter.
That said, the height is not just vanity, it is actually functional, because the movement is tall and the face has numerous raised components, like the tourbillon and chapter ring.
While the proportions of the case are subjective, the quality is obvious. Priced at €85,000, the Tourbillon Souscription is a compelling proposition in terms of the intrinsic value – the novel movement construction, hand-made components, as well as the high level of finishing.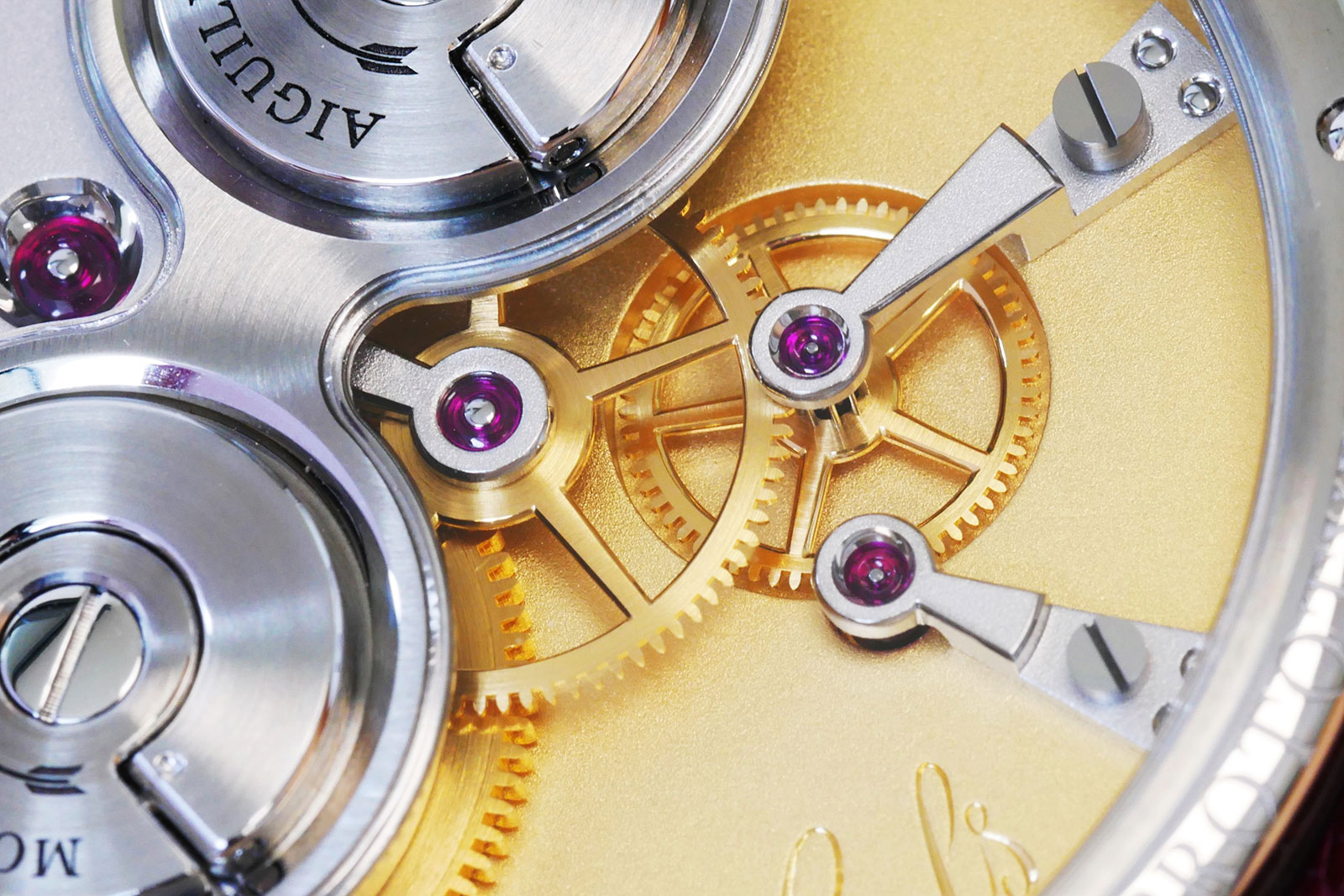 Classical inspiration
Souscription, which translate as "subscription", takes inspiration from Francois-Paul Journe, and Breguet before him. They both took prepayments from clients, or "subscribers", as a means to finance production of a new watch. Mr Cools is doing the same for the nine tourbillons he will produce.
The watch is just 40 mm wide, but it is exceptionally thick, primarily due to the bulbous sapphire crystal that accounts for nearly half the total height of 15 mm. The domed crystal was necessary to accommodate the tourbillon and time display on the front, both secured by raised cocks, resulting in a face very much evoking Breguet's pocket watches.
The movement is entirely of Mr Cools' own design, having been designed from scratch, which allowed him to incorporate unusual features like the case back crowns and off-centre time display.
Measuring some 15.5 mm in diameter – which means it is almost as large as the case is high – the tourbillon cage contains a proprietary balance wheel Mr Cools designed himself. Equipped with four regulating masses, the balance wheel is attached a hairspring with an overcoil that's been formed by hand.
The chapter ring for the time is similar secured by a raised cock, while the hands are, unsurprisingly, Breguet style.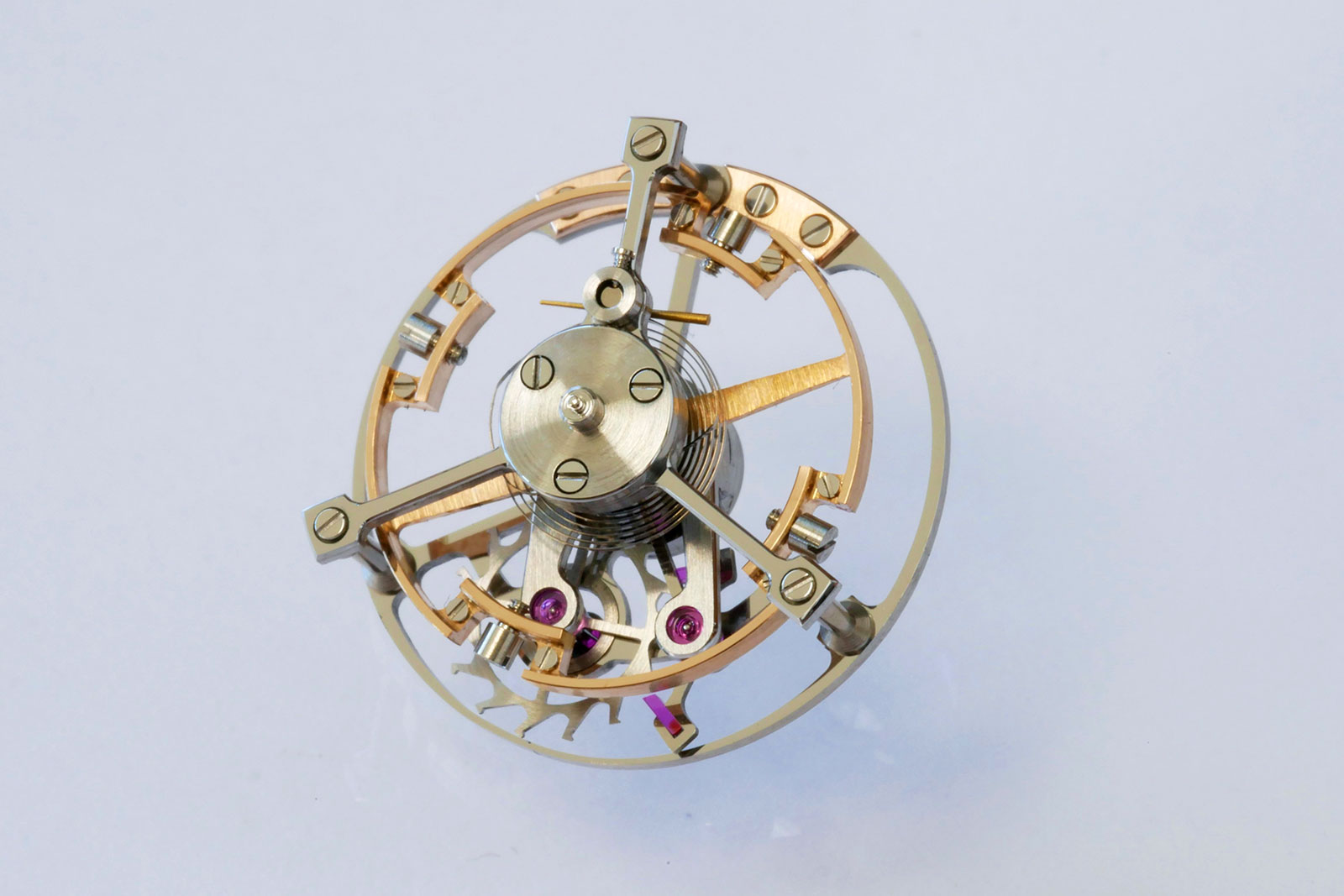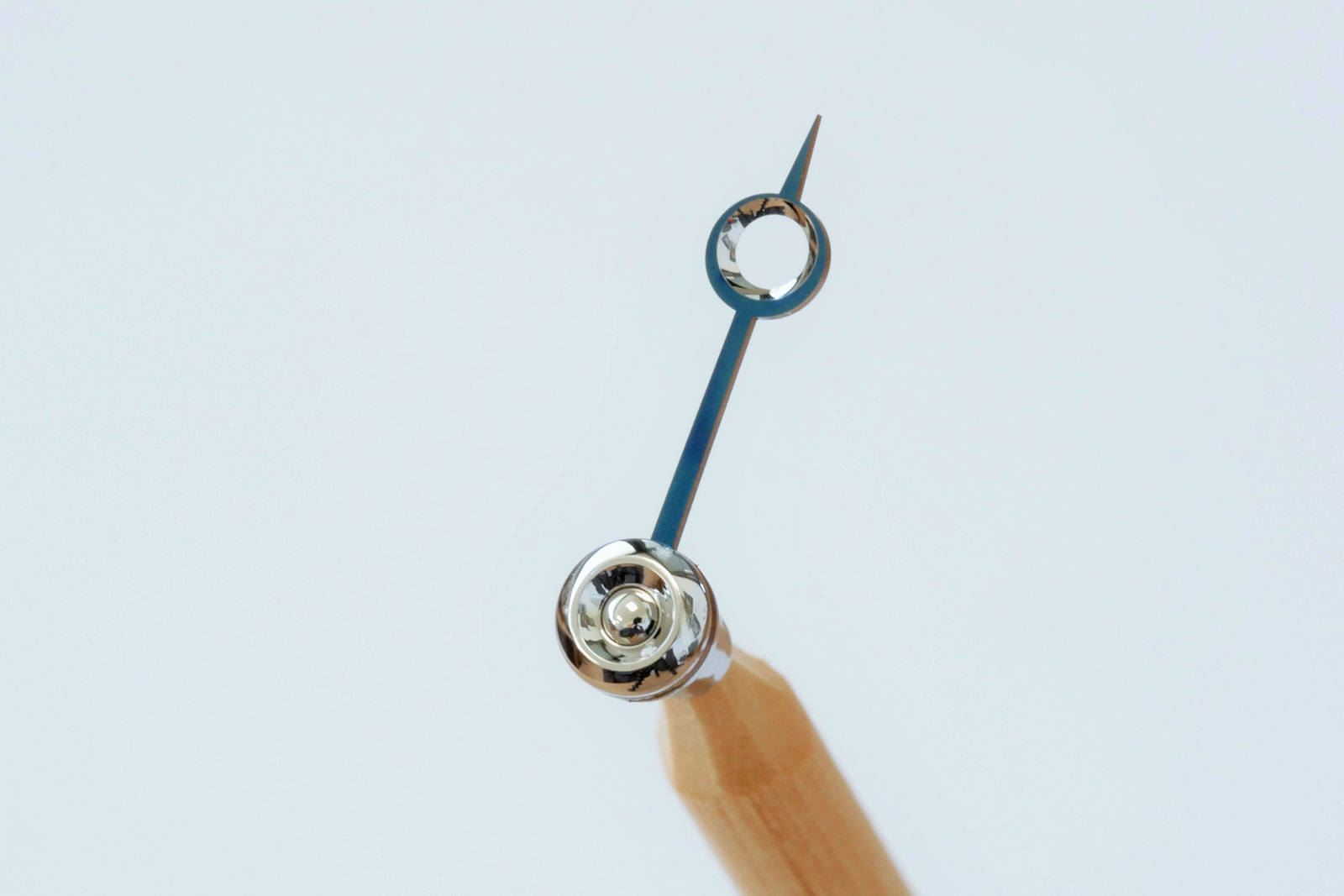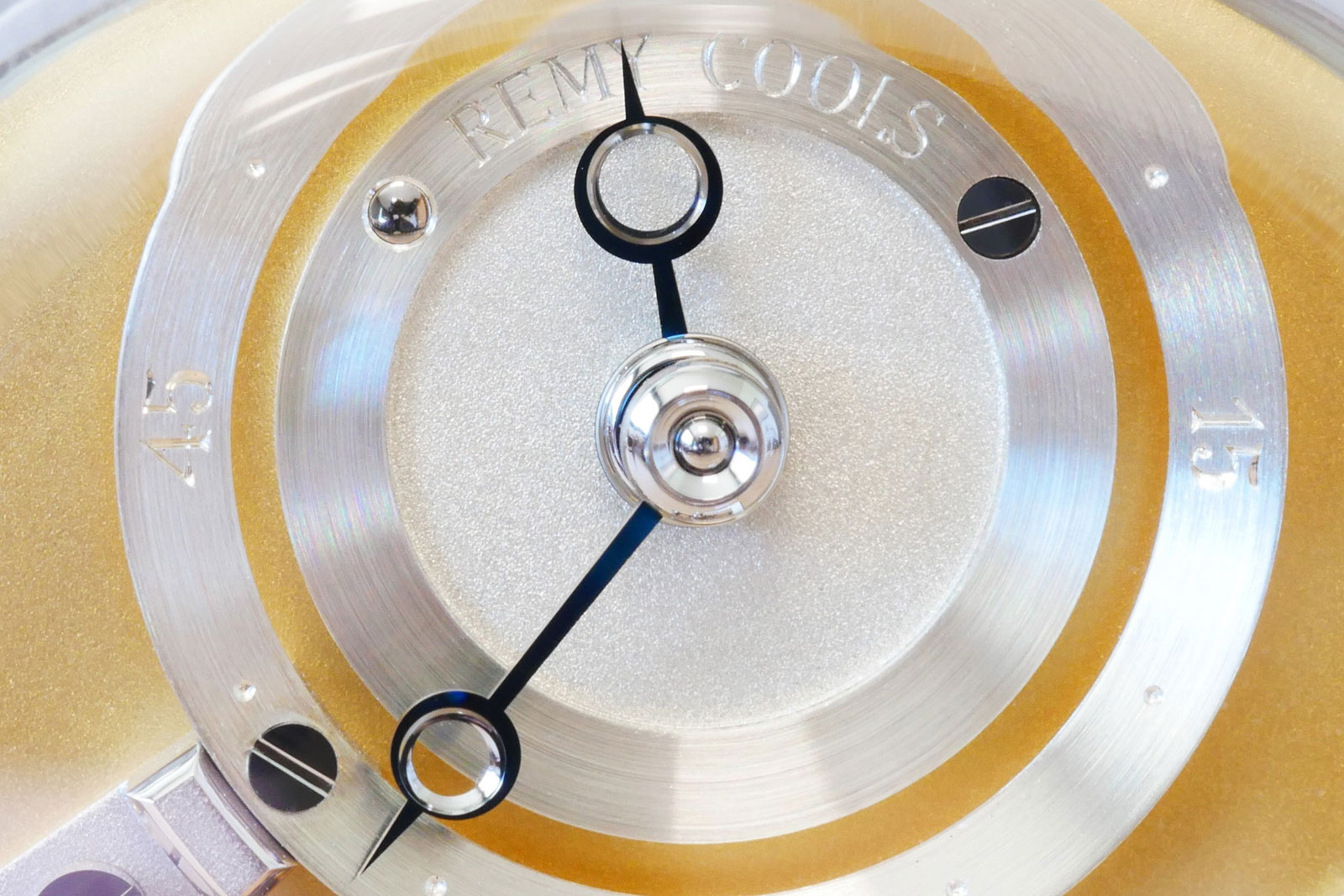 More unusual and distinctly contemporary are the twin crowns on the case back. Taking the forms of swivelling tabs that sit flush with the back when not in use, one crown is for winding and the other, setting.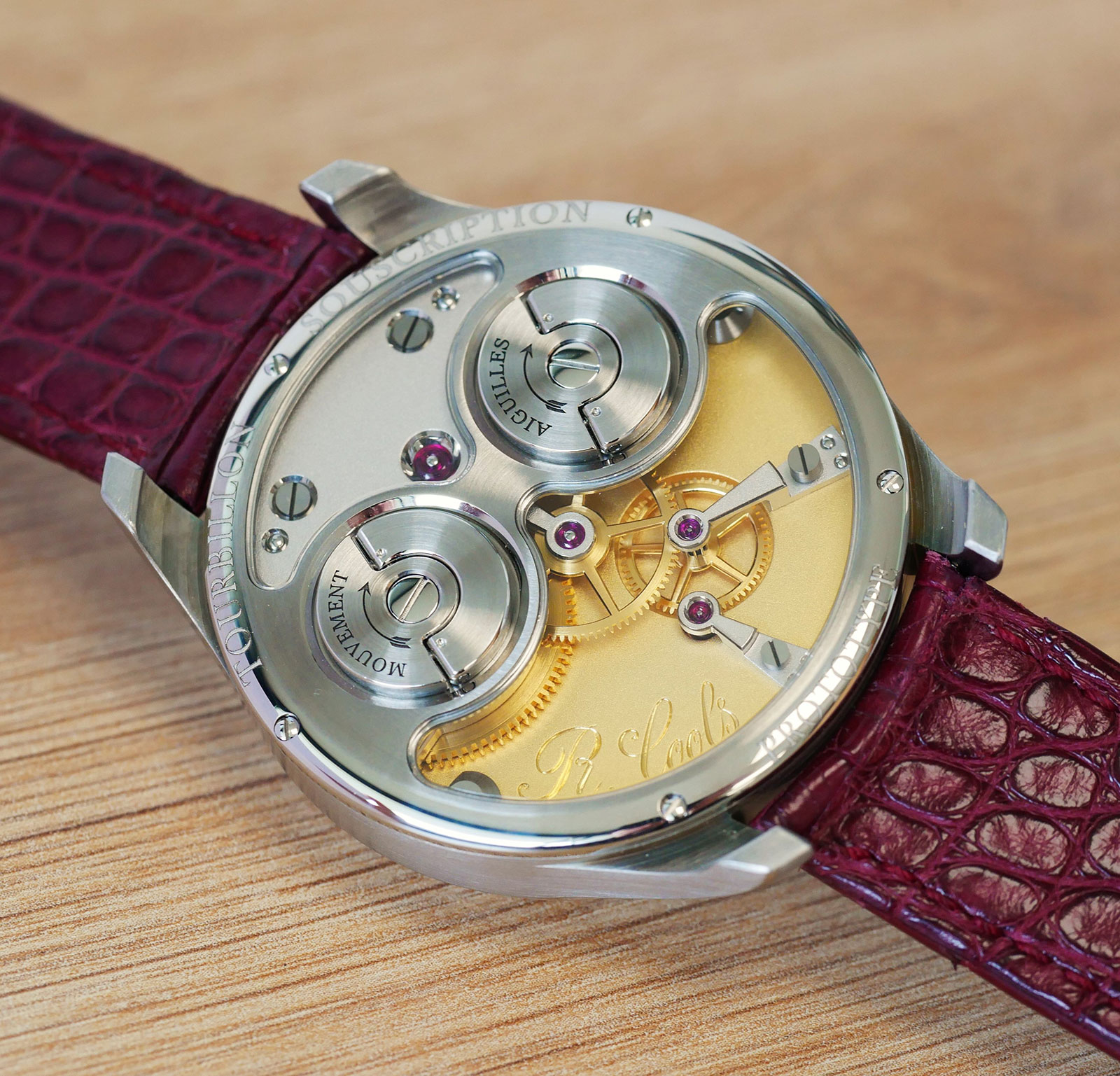 Hand finished
According to Mr Cools, many of the components of the tourbillon movement will be hand made, while some will be produced by CNC machines. And a few components like jewels and the mainspring are obtained from suppliers. But everything will be hand finished to a high level, a quality that is already evident in the prototype.
All wheels, for instance, have circular grained faces and mirror-finished chamfers on the spokes and inner edges. The winding click spring is black polished and dressed up with polished bevels, while the bridges and cocks are frosted on top and also mirror polished on the bevels.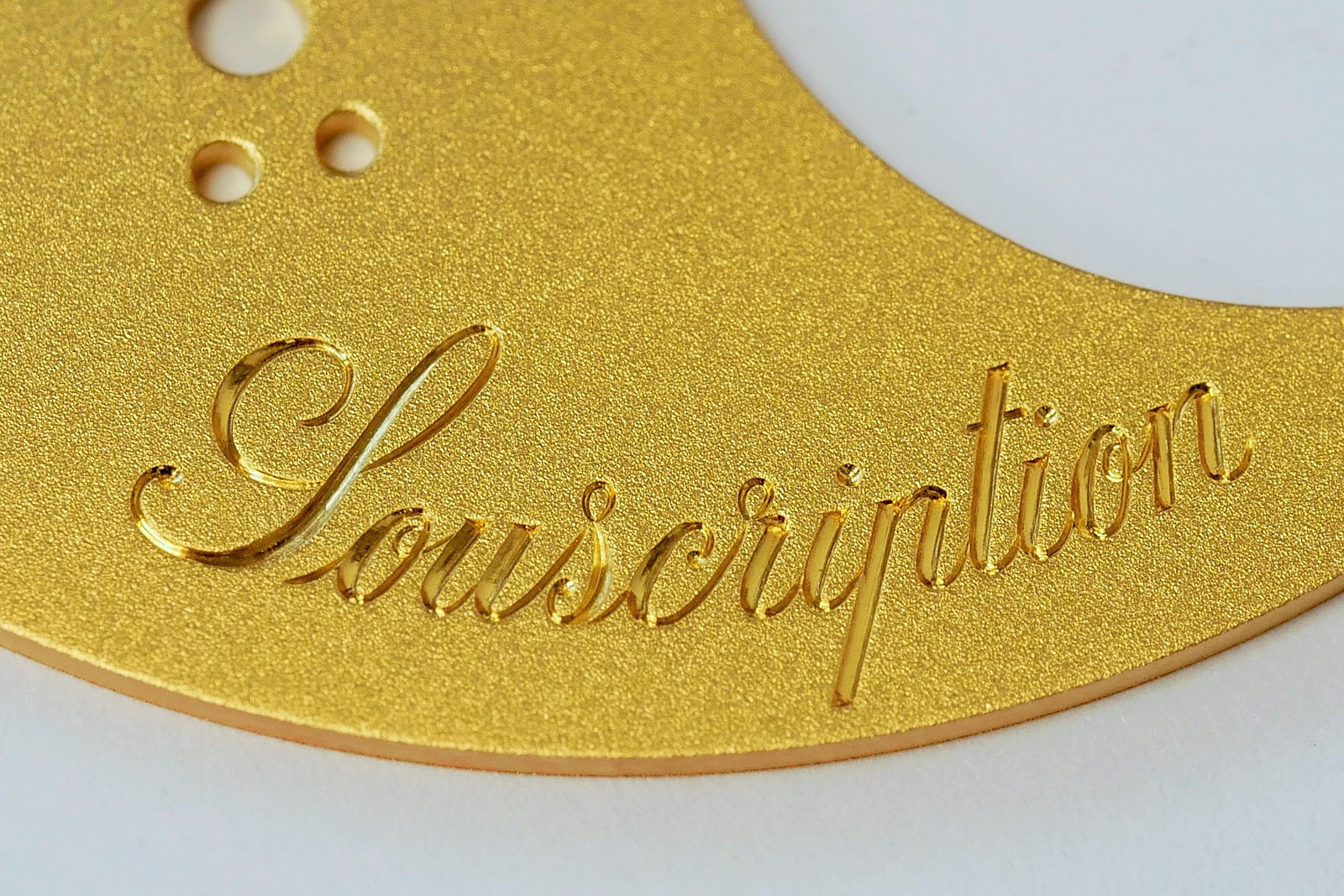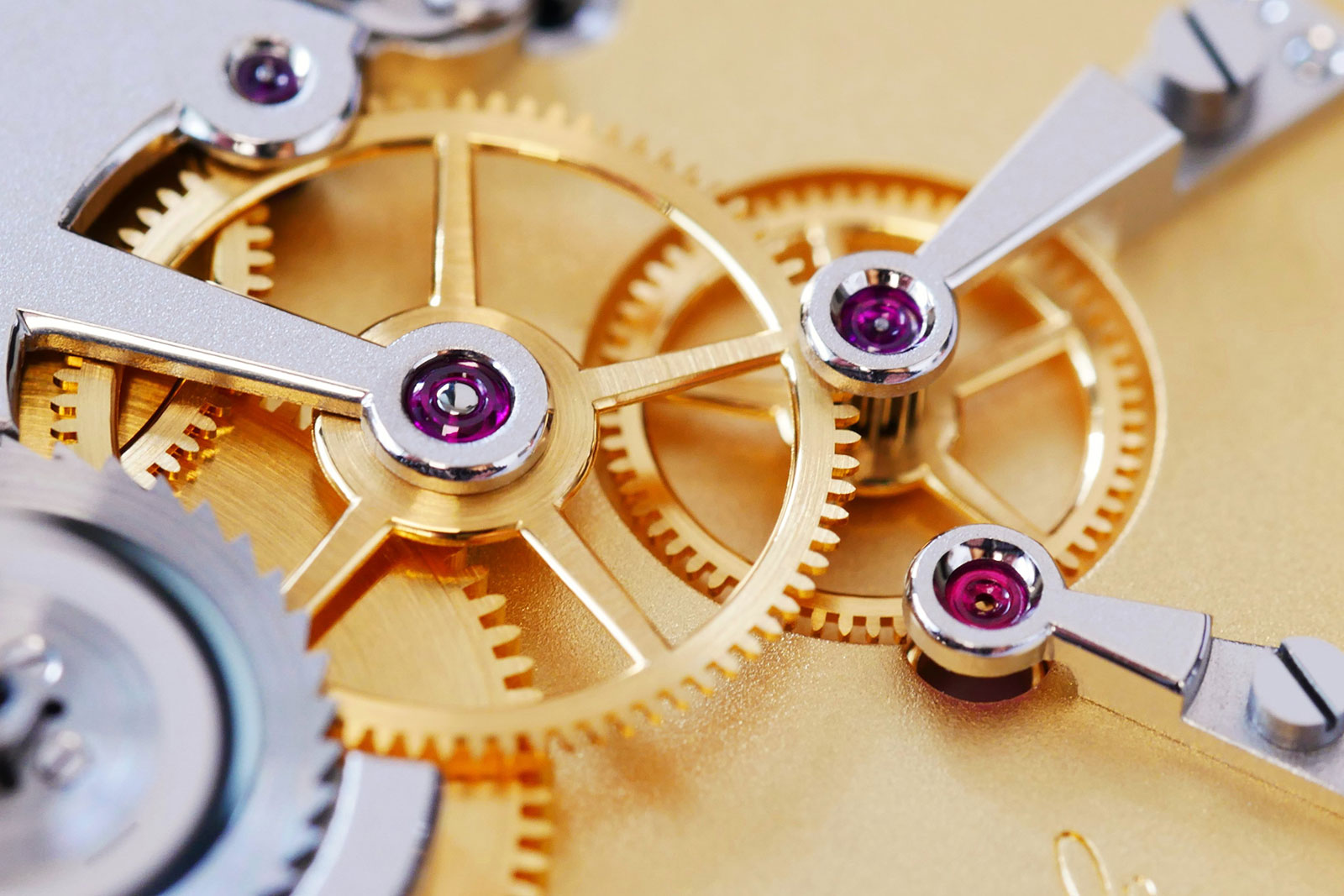 The Tourbillon Souscription is a limited edition of nine watches, all with steel cases, and priced at €85,000. Subsequent versions of the watch will have precious metal cases, and have a correspondingly higher price.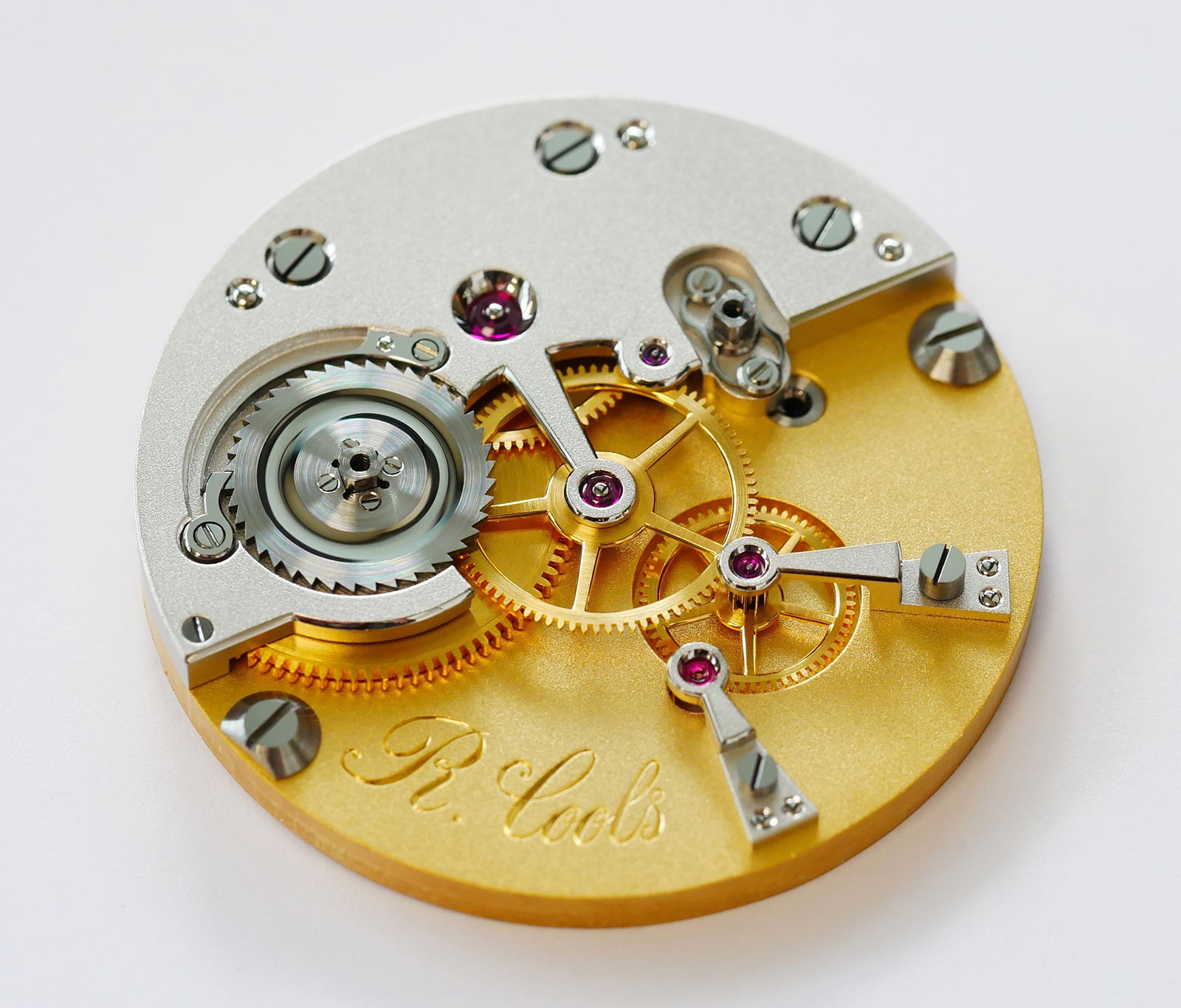 ---
Key facts and price
Rémy Cools Tourbillon Souscription
Case diameter: 40 mm
Case height: 15 mm (including 7 mm-high crystal)
Material: Steel
Water resistance: 30 m
Movement: Rémy Cools tourbillon
Functions: Hours, minutes, and tourbillon
Frequency: 18,000 beats per hour (2.5 Hz)
Winding: Hand-wound
Power reserve: 36 hours
Strap: Alligator with pin buckle
Limited edition: Nine watch
Availability: Direct from Rémy Cools
Price: €85,000 before taxes
For more, contact Rémy Cools.
---
Back to top.
---
You may also enjoy these.

Airily and elegantly flat.

A pair of tourbillon wristwatches with burl wood bezels, inspired by a 1938 Bugatti coupe.