Garmin Introduces "Luxe" $1500 Fitness Smartwatch in Steel or Titanium
The Fenix Chronos is a sports and outdoors smartwatch dressed like a conventional timepiece, in steel or titanium.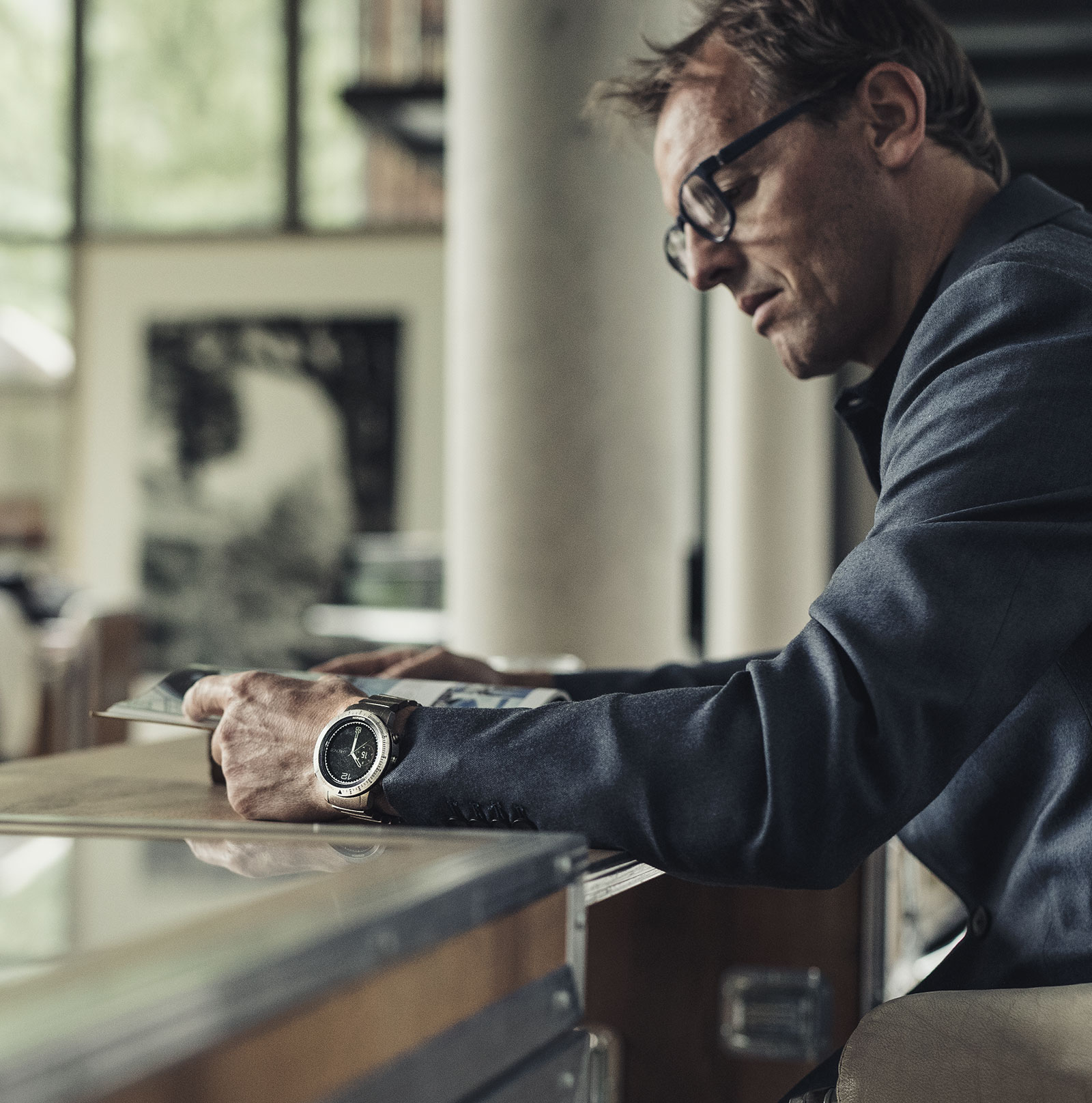 Best known for its GPS devices, Garmin's latest "multisport" smartwatch aims to look more like a conventional timepiece. The Fenix Chronos does way with the usual rubber and plastic of smartwatches, and is instead cased in steel or titanium, with matching bracelets.
While traditional watchmakers are trying, somewhat clumsily, to hop on the wearables bandwagon, electronics firms like Garmin are diversifying into smartwatches that look less and less like small computers. And above them all towers the Apple Watch, will which go into its second generation in September 2016, and probably still look like an Apple Watch.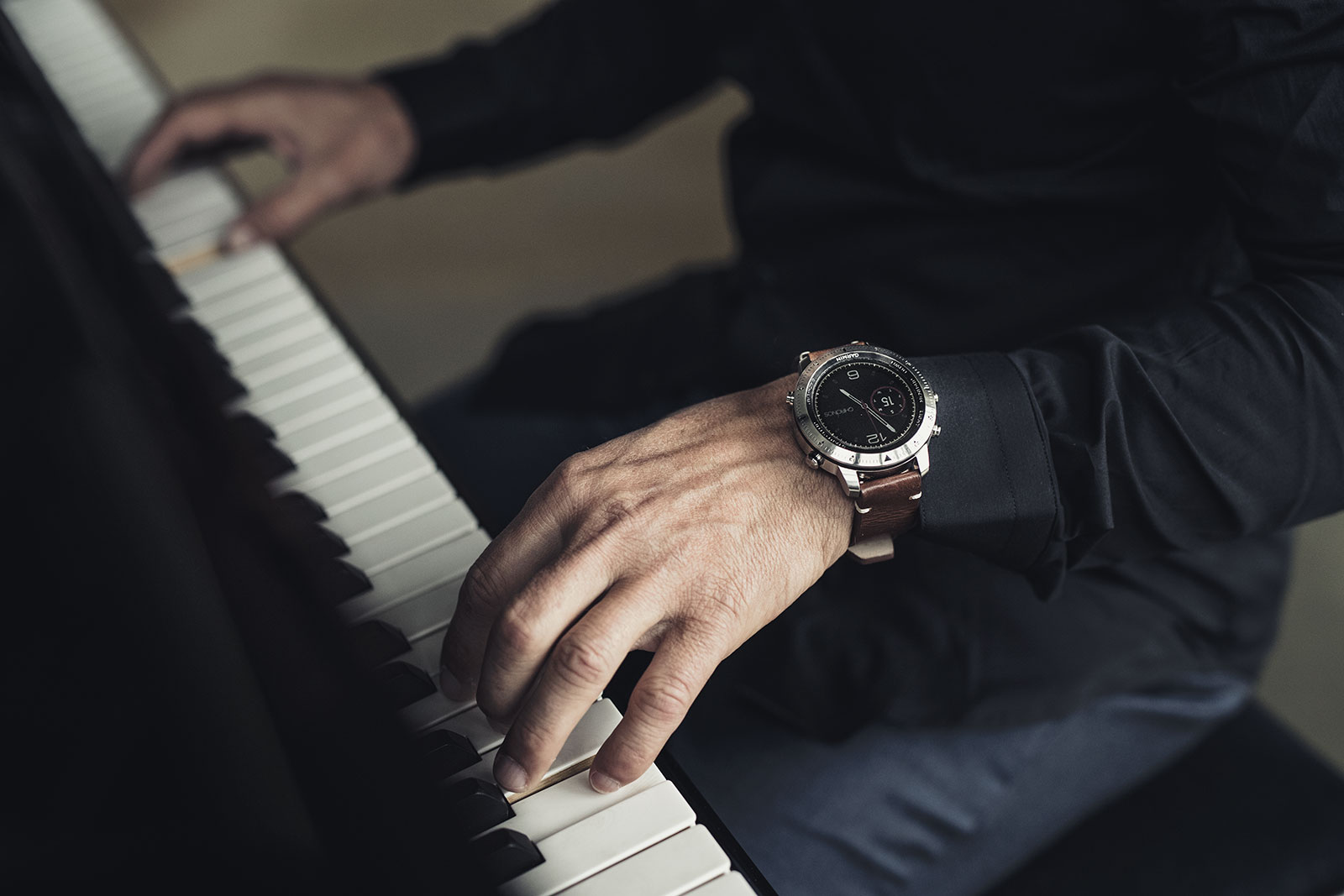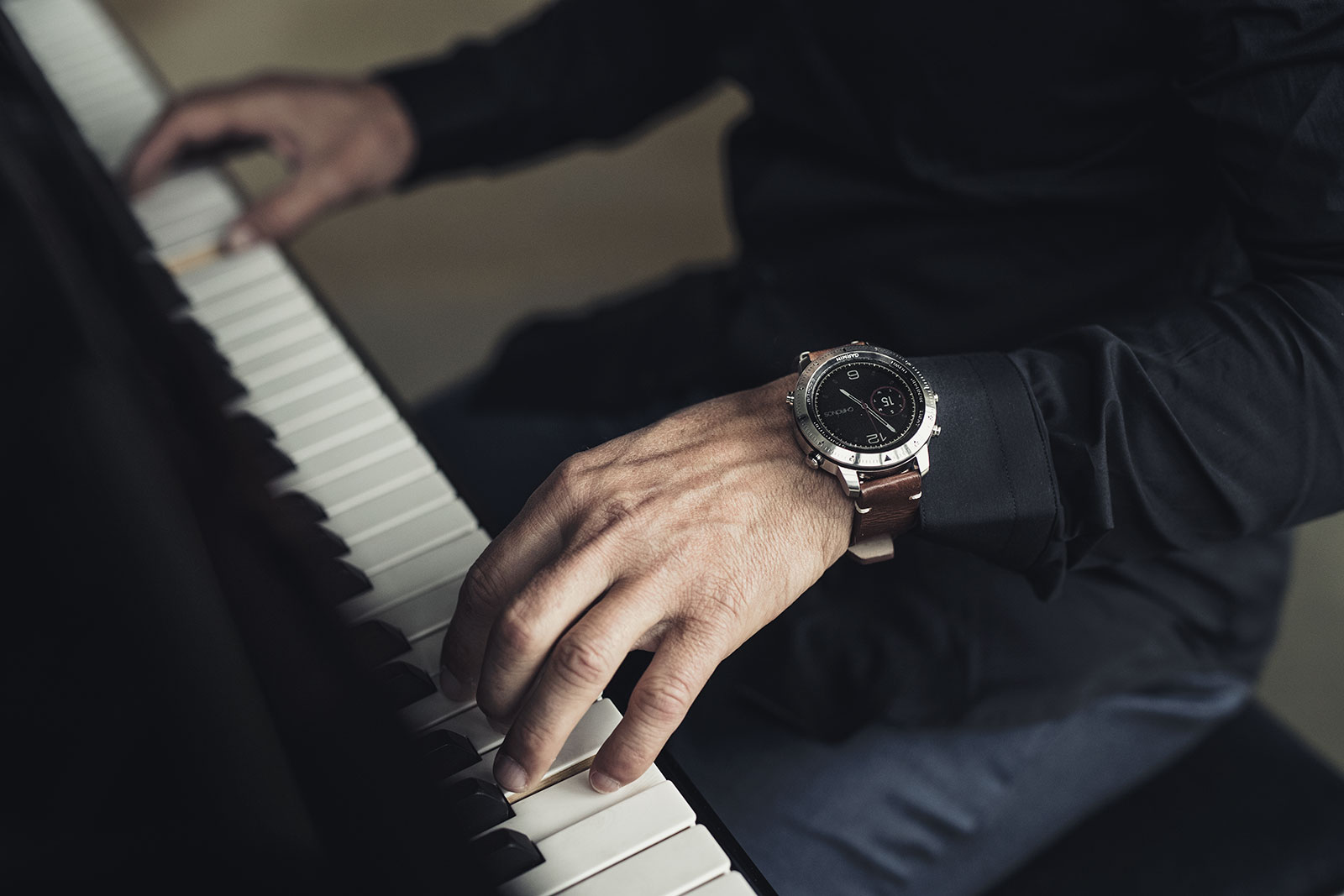 Unlike smartwatches from Apple and Samsung, the Garmin Fenix Chronos has a distinctive fitness and outdoors slant. The Fenix Chronos, or "fēnix® Chronos" in Garmin-speak, is essentially an upgraded version of the basic Fenix 3 fitness smartwatch.
It's a large watch, measuring 51mm in diameter and 16mm high. Besides the steel or titanium for the case and bracelet, the Fenix Chronos also features a sapphire crystal.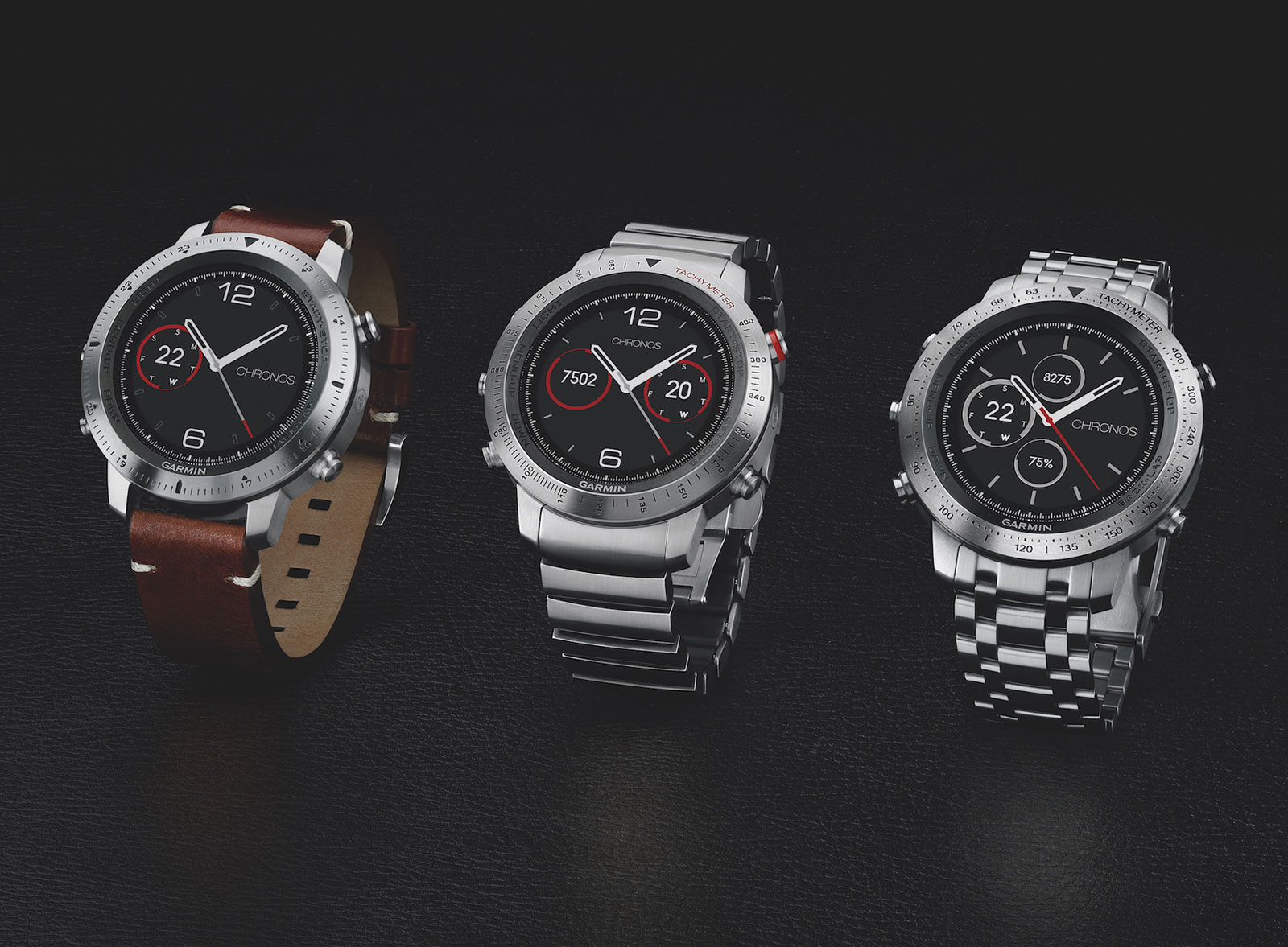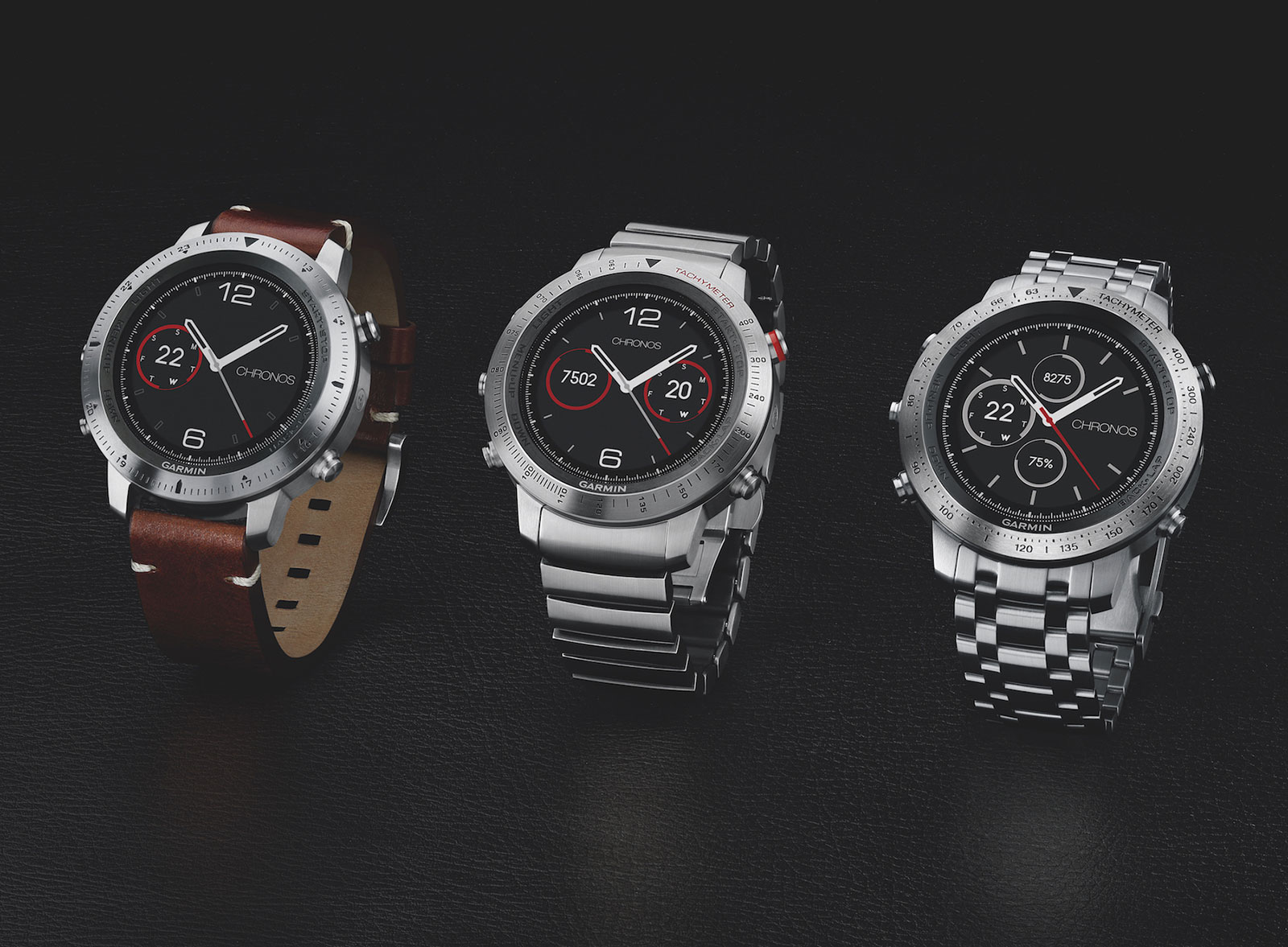 External parts aside, the Fenix Chronos is functionally similar to the basic models, with a long list of bells and whistles expected for a watch like this. They include GPS navigation, barometer, heart rate monitor, as well as smartwatch functions like email and text notifications, but also functions for specific sports like cycling, running, golfing and swimming – even a hunting and fishing calendar.
Compatible with both iOs and Android, the fully charged Fenix Chronos will run a week in smartwatch mode, 25 hours in UltraTac battery saver mode, and 13 hours in GPS navigation mode. It's water-resistant to 100m.
The Fenix Chronos is available in titanium with a titanium bracelet that is unusually constructed, being an elastomer strap with individual titanium links attached on top. And it's also available in 316L stainless steel – the same grade of steel used for most pricey watches – with either a leather strap or steel link bracelet. All versions are also accompanied by a silicone strap that is easily swapped.
Because of the alloys used, the Fenix Chronos weighs as much as a conventional timepiece, with the steel bracelet version weighing 186g or 6.56oz.
Price and availability 
The Fenix Chronos costs US$1499 in titanium, US$999 in steel with a bracelet and US$899 in steel on a leather strap. This compares with the basic Fenix 3, which is just US$499.
Back to top.
---
You may also enjoy these.