Photo Report: Vintage Rolex Asylum 2015 Year End GTG
In early December the largest vintage Rolex enthusiast club in South-East Asia gathered for its annual conclave in the sprawling metropolis of Jakarta, capital of Indonesia. Here's a report from @onioncrown, the Rolex-collecting roving reporter.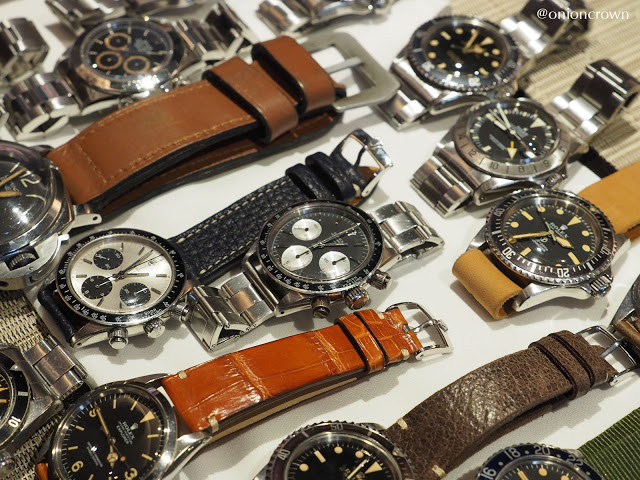 This year's annual Vintage Rolex Asylum (VRA) get-together was epic, with nearly 100 attendees. Not only was the event attended by collectors from across the 14,000 islands that make up Indonesia, but also from neighbouring countries and even a handful of likeminded enthusiasts from farther afield.
It was a weekend of vintage Rolex passion, with a great diversity of vintage Rolex watches of the highest quality and the rarest variants. Paul Newman Daytonas, gilt and tropical dial Submariners & GMTs, COMEX & military issue watches, the full palette of stella dial Day-Dates were all present during the get together.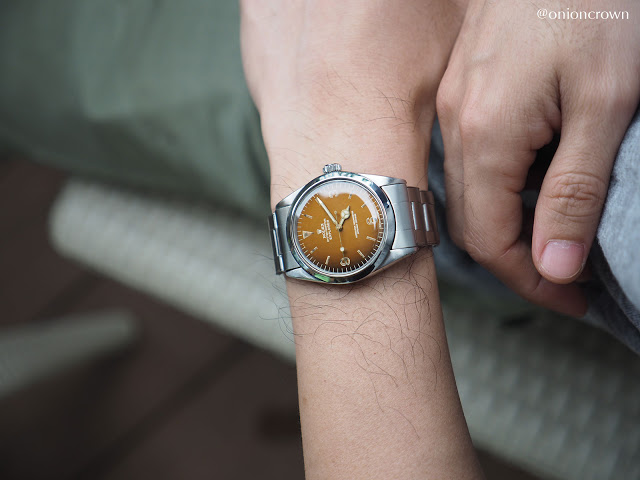 Explorer 1016 "tropical"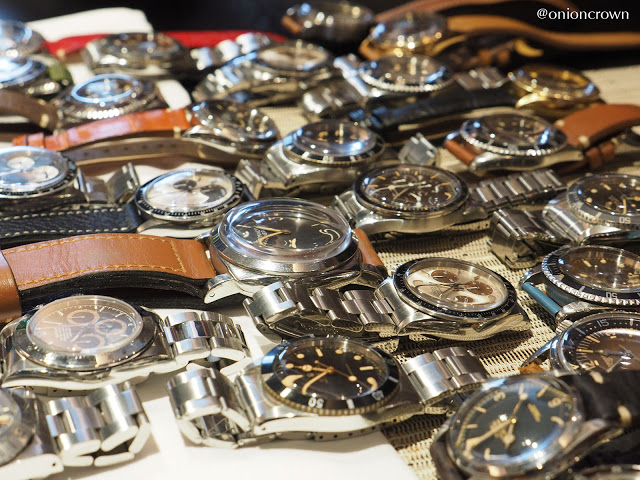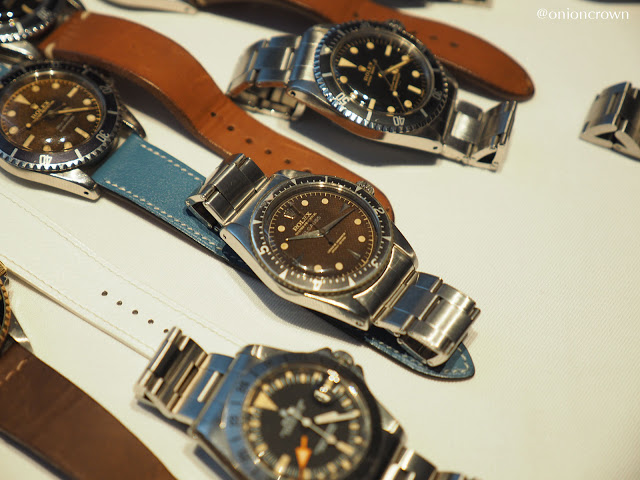 A Milgauss 6541 "tropical" in the centre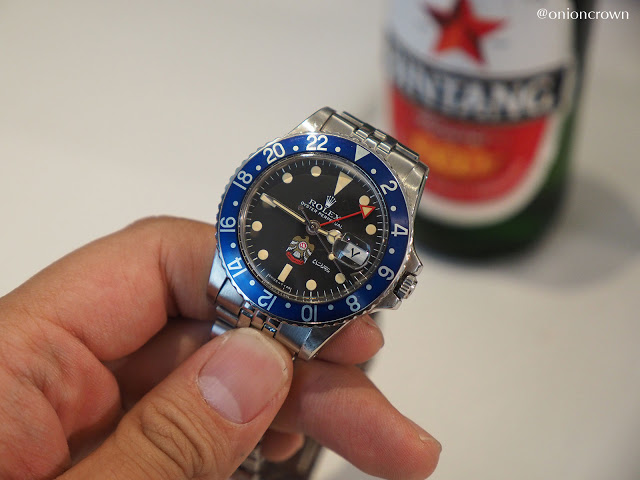 GMT-Master 1675 with the crest of the United Arab Emirates alongside the signature of Dubai ruler Sheikh Mohammed bin Rashid Al Maktoum
The 2015 gathering is the third and largest to date. [Ed's note: we also reported on last year's VRA event.] The first took place shortly after VRA was founded two years ago when a group of vintage Rolex collectors in Jakarta gathered and decided to create the VRA. Since then, the community has grown not only in size – the membership roll now exceeds 80 – but more importantly, in the quality of watches owned by its member.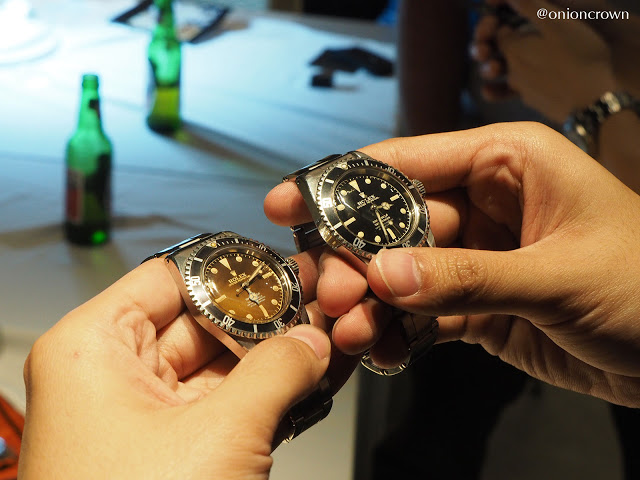 A pair of uncommon Submariner 5512s "four liner"with chapter ring, the left tropical and the other in mint condition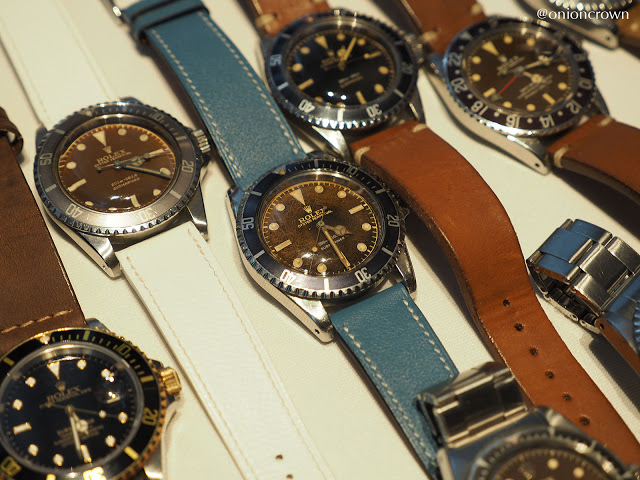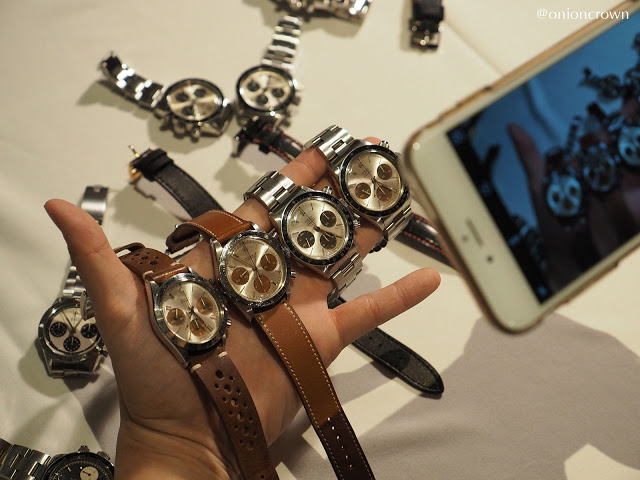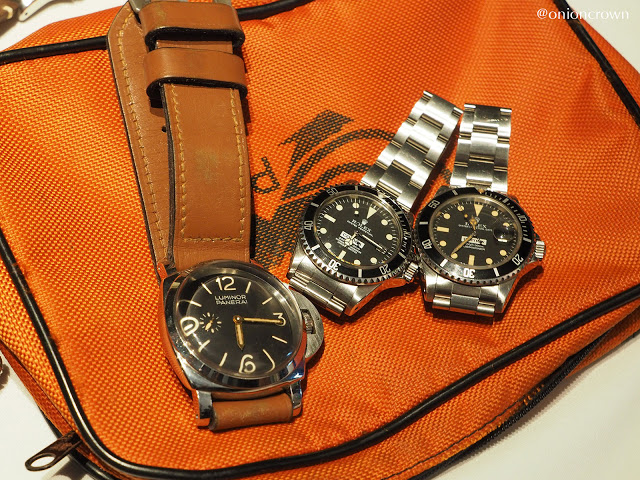 A pair of COMEX watches joined by a Panerai Luminor 6152
I have always enjoyed horological get-togethers. But what sets vintage Rolex get-togethers apart from the others is that the enjoyment and fascination to see how unique each piece is. That always leads to a great discussion on the minor variations within a particular model reference.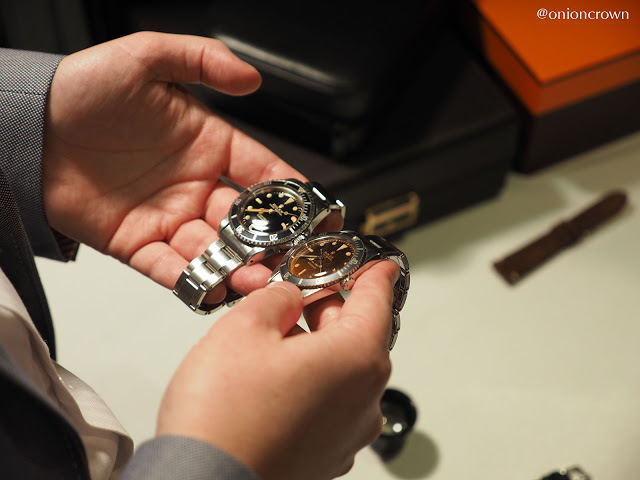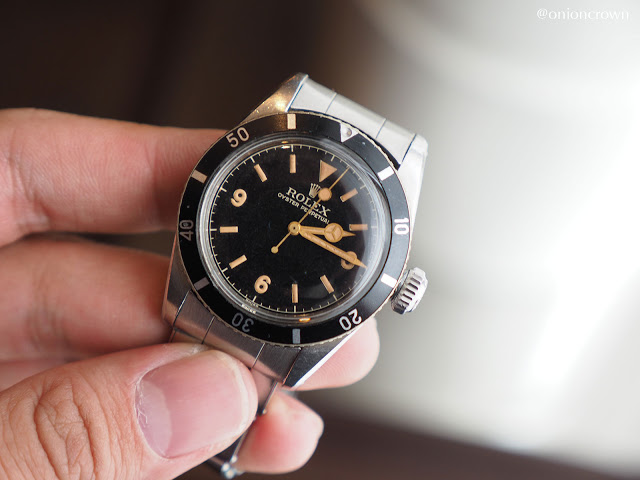 An "Explorer dial" Submariner 6200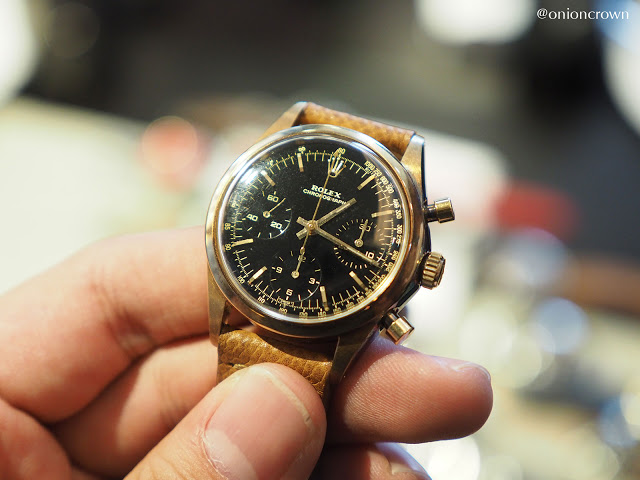 The incredibly rare "Pre-Daytona" chronograph in yellow gold with a black gloss dial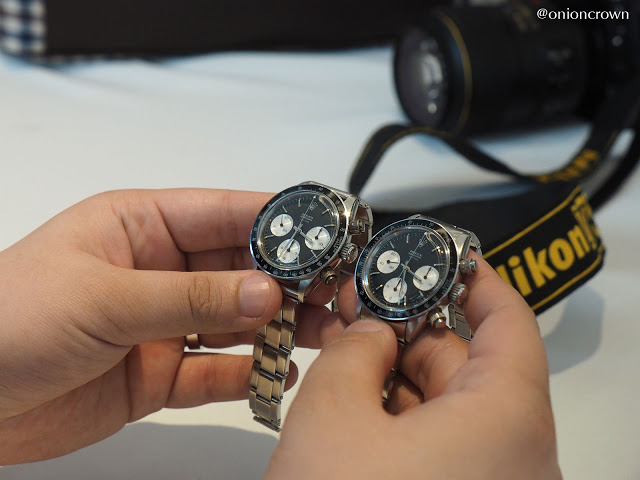 A pair of Daytona 6240s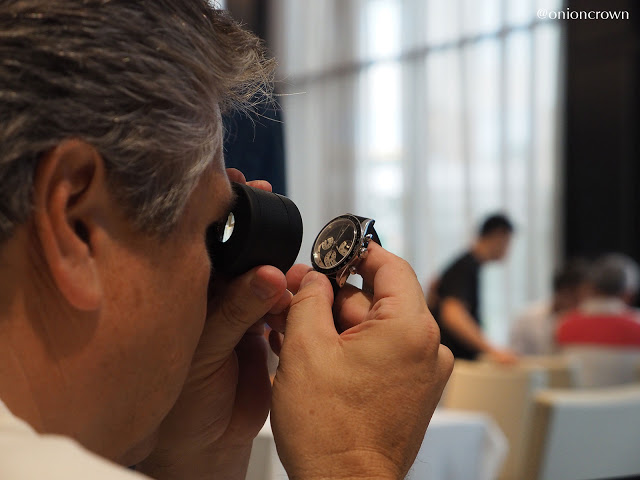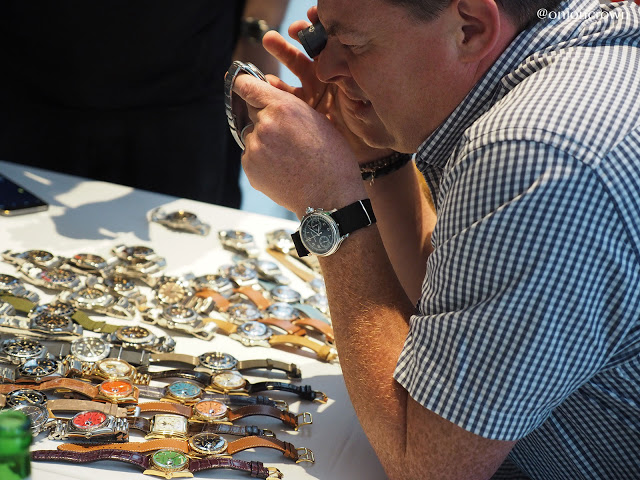 Some watch on a NATO strap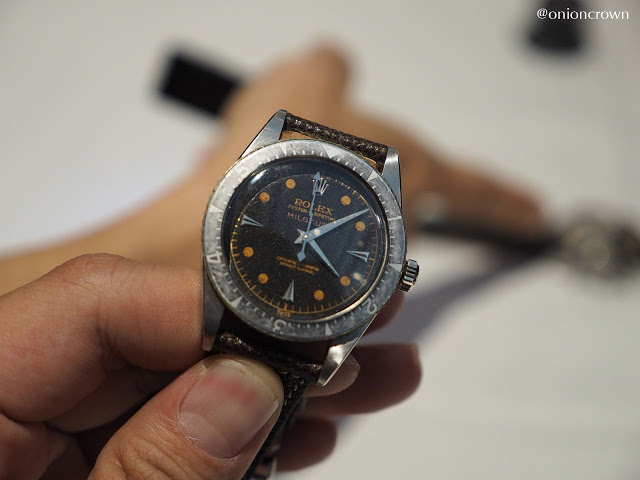 Another thing that I would like to highlight here is the importance of social media in watch collecting these days. This get together wouldn't have been the great success it was if not for the power of social media. It connects collectors all over the world, and has helped many a VRA member hunting for their next acquisition.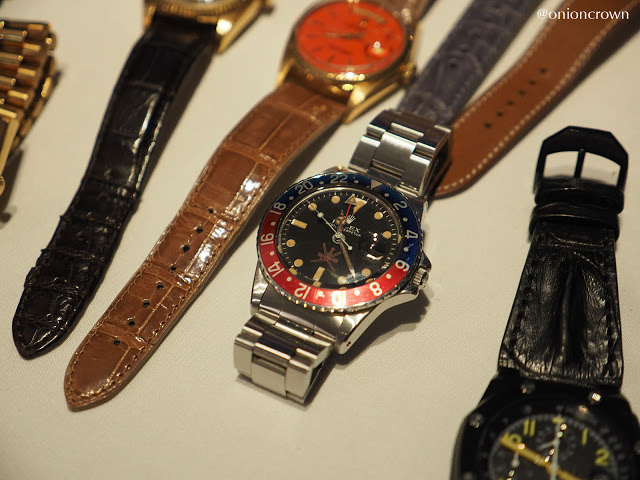 GMT-Master 1675 with the crest of Oman (while the watch at bottom right is a mystery)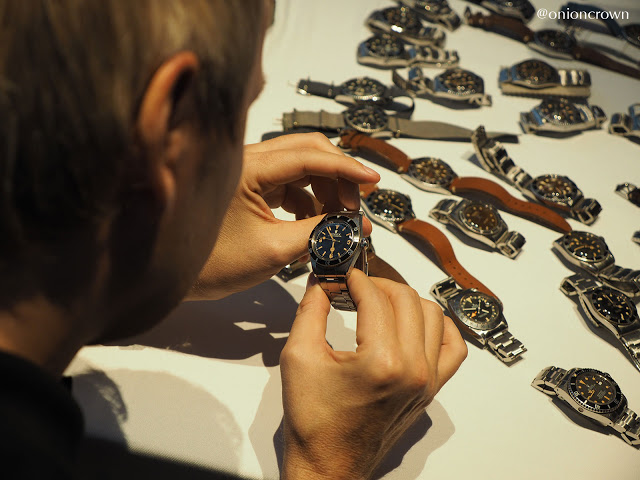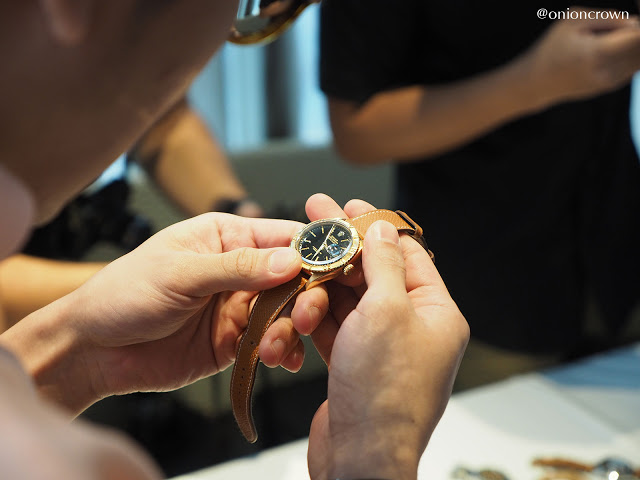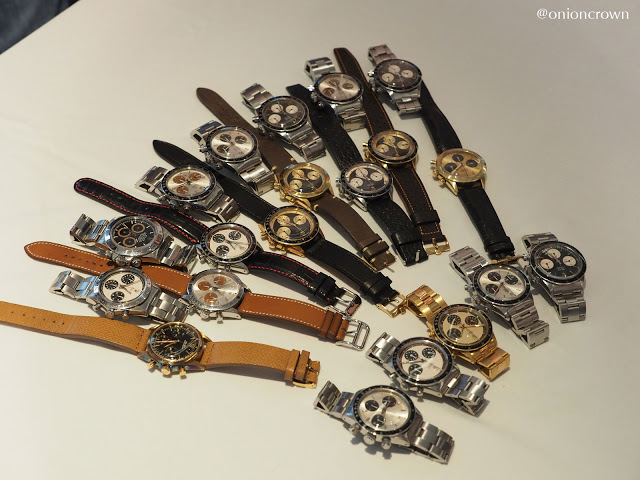 Again, it was an epic get-together. Great watches were acquired, important knowledge was passed on, and new friends were made. And I'm certainly looking forward for the next annual get together next year.
All text and images are courtesy of @onioncrown. Follow him on Instagram.
Back to top.
---
You may also enjoy these.