Historical Baseball Pocket Watches To Go Under The Hammer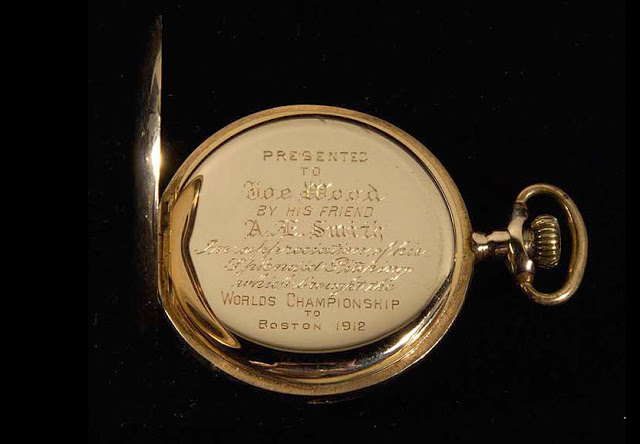 Pocket watches once owned by two World Series players as well as the Yankees' team physician will soon go under the hammer at the Major League Baseball T-Mobile All-Star FanFest auction July 14, 2015.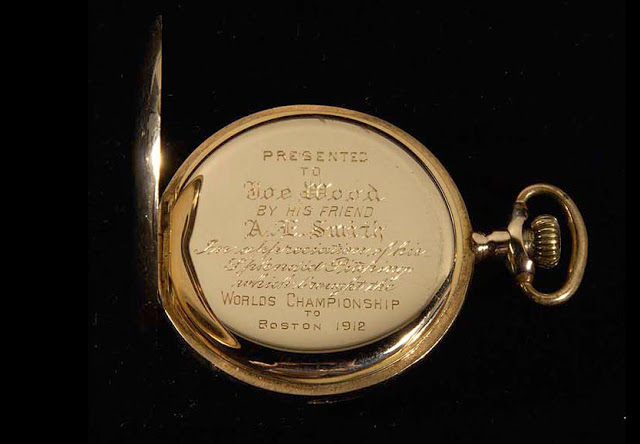 Baseball memorabilia specialist Hunt Auctions will offer three pocket watches that are a part of MLB history during an auction on July 14 alongside over 450 other baseball-related items, as part of the MLB All-Star FanFest in Minneapolis. The first is a pocket watch presented to "Smoky Joe" Wood, given to him for winning the 1912 World Series with the Boston Red Sox. Retailed by Dubois with a Longines movement inside, the pocket watch has been well worn, having been carried around by Woods for the rest of his life. "Perhaps the most important member of the 1912 World Series Champion Boston Red Sox team", Woods was just 22 years old when the Red Sox won the championship. The watch includes a letter of provenance from the Woods family and is estimated at US$20,000 to US$30,000.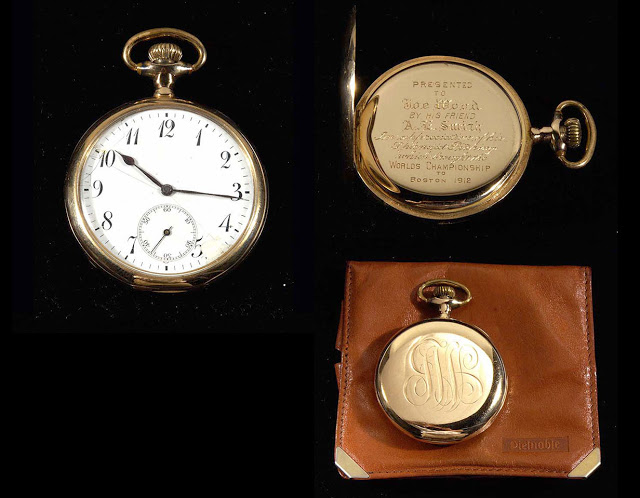 The second is a pentagon-shaped 14k gold Gruen Veri-Thin pocket watch presented to A.A. "Doc" Woods, the team physician of the New York Yankees, when the Yankees won the World Series in 1923, the first of 27 the team would win. A gift from the Yankees to Woods, the pocket watch is engraved with a baseball motif on the back and carries an estimate of US$40,000 to US$60,000.
And the third is a Longines pocket watch given to Bucky Walters in 1939 by baseball weekly the Sporting News, when Walters was named National League Most Valuable Player, having won the Triple Crown that year. A year later, he helped the Cincinnati Reds win the World Series. Estimated at US$30,000 to US$40,000, this is accompanied by period paraphernalia well as a letter of provenance from the Walters family.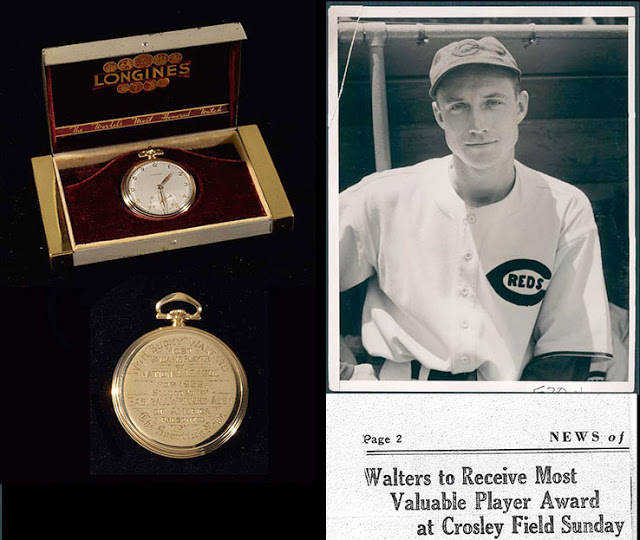 Auction details can be found on Hunt Auctions.
Back to top.
---
You may also enjoy these.