Auction Watch: A Pair of Highly Important Pocket Watches
Tourbillon and grande sonnerie at Phillips.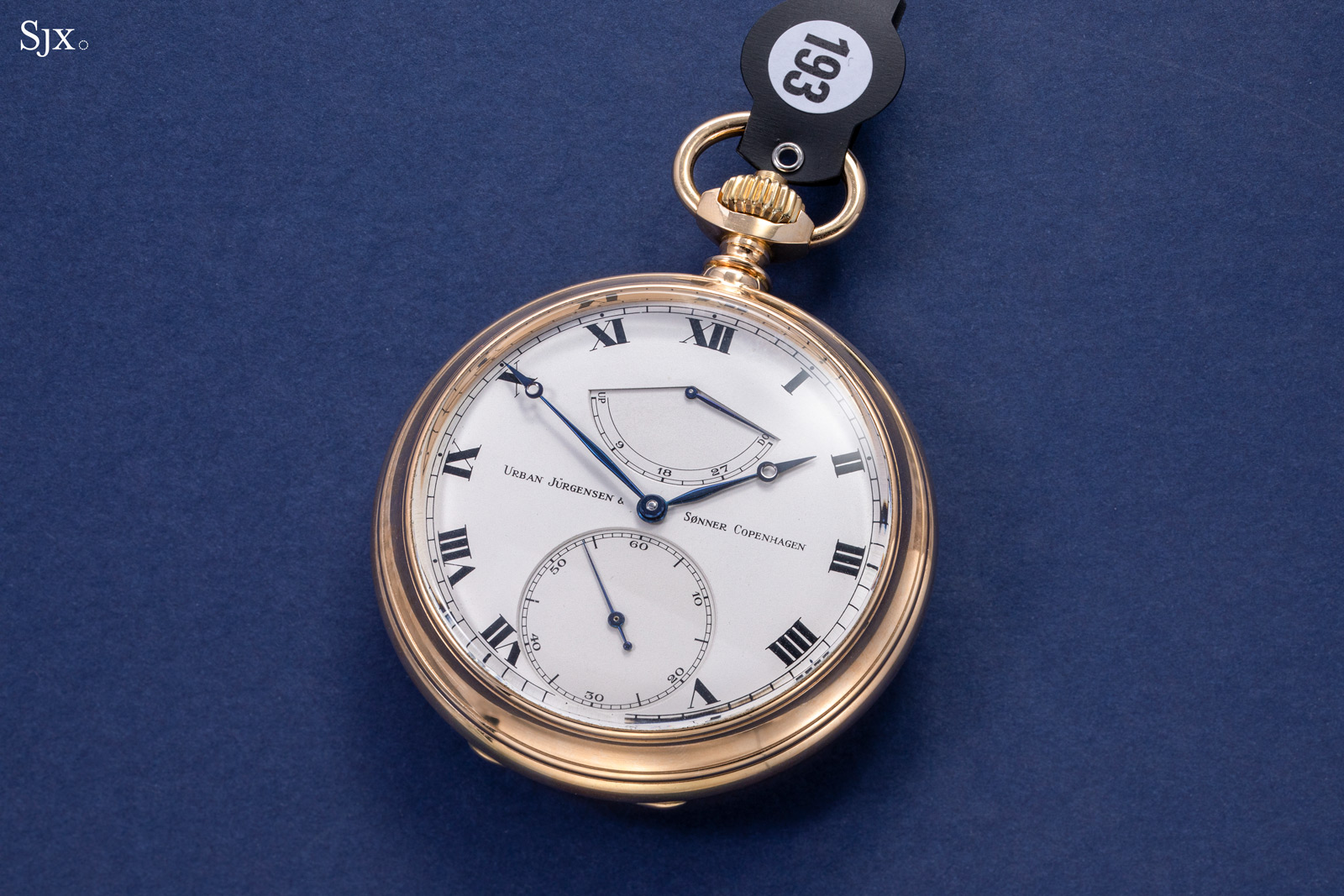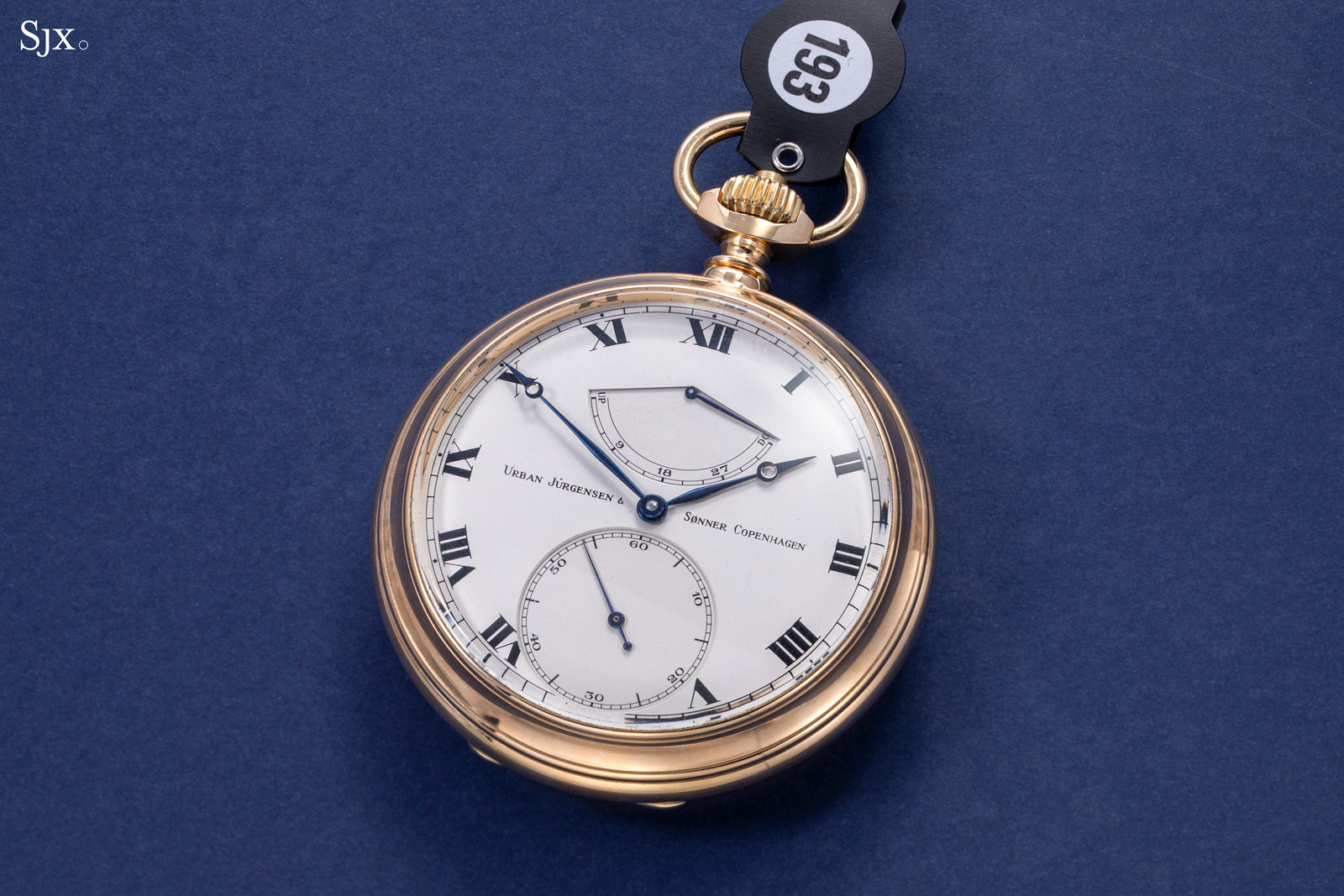 Geneva auction week this year includes Only Watch, perhaps the headline event, but also a slew of other auctions.
Over at Phillips, the majority of its Geneva watch auction catalogue comprises wristwatches, but two standouts in the sale are pocket watches, one from an independent watchmaker and the other from an establishment brand. Different as they are, the two are are indeed an epic pair.
The Geneva Watch Auction: XIV takes place on November 5 and 7, 2021.
---
Lot 183 – Patek Philippe Grande Sonnerie Pocket Watch Ref. 768
There are a few reasons the Patek Philippe ref. 768 is intriguing, even though they might not be obvious at a glance.
For one, the ref. 798 is truly rare – Patek Philippe has only made a handful of grande sonnerie pocket watches in its history.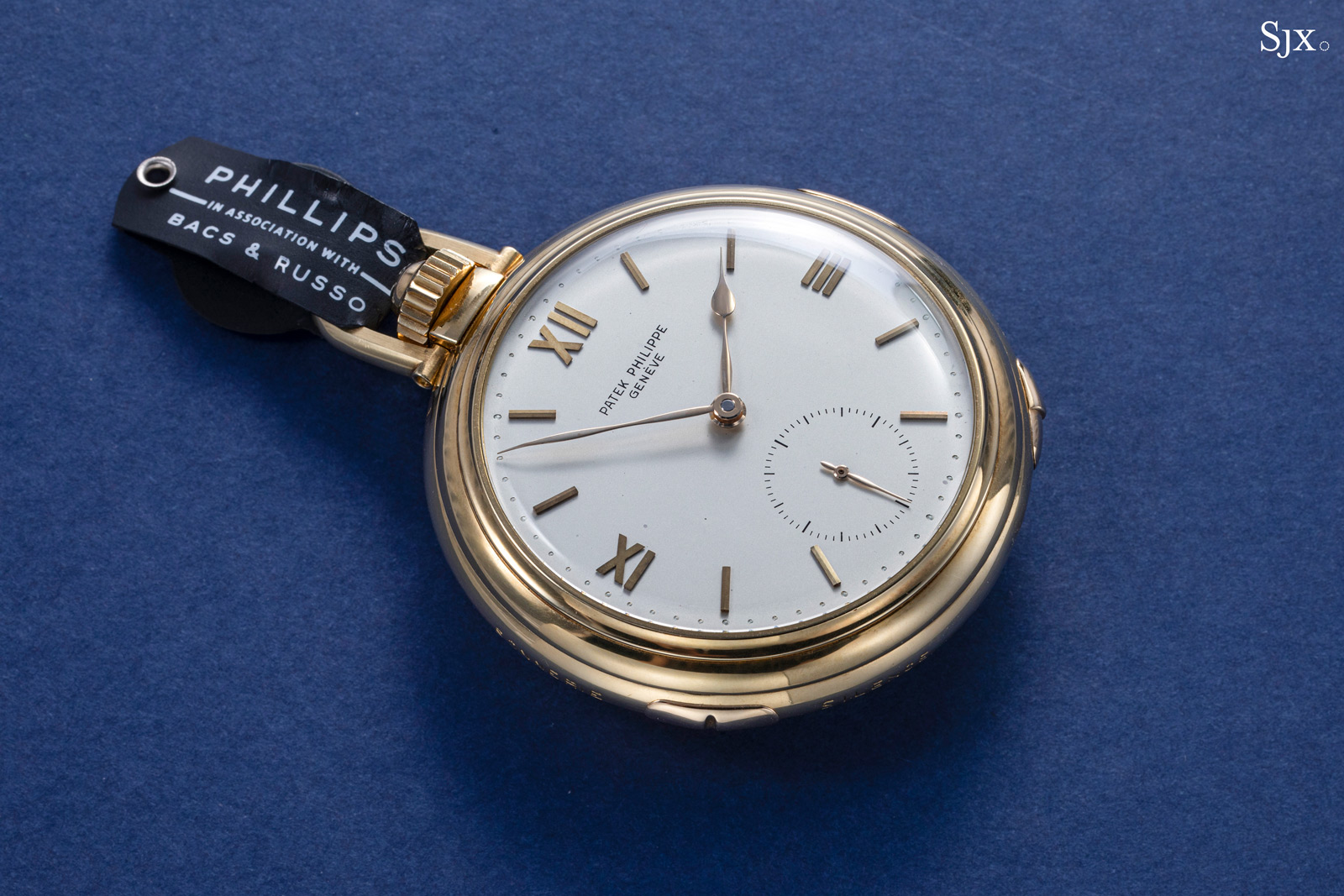 It incorporates the most challenging complication to execute, the grande et petite sonnerie, which means the watch chimes the time as it passes.
And it is a carillon, with three gongs instead of two, so that the quarter is sounded with three notes instead of the typical two.
Then there's the fact that it's a mid-20th century Patek Philippe, a guarantee of the  fine horological quality. The movement was made in 1898, but only cased up more than half a century later in 1953, and subsequently sold close to a decade after that.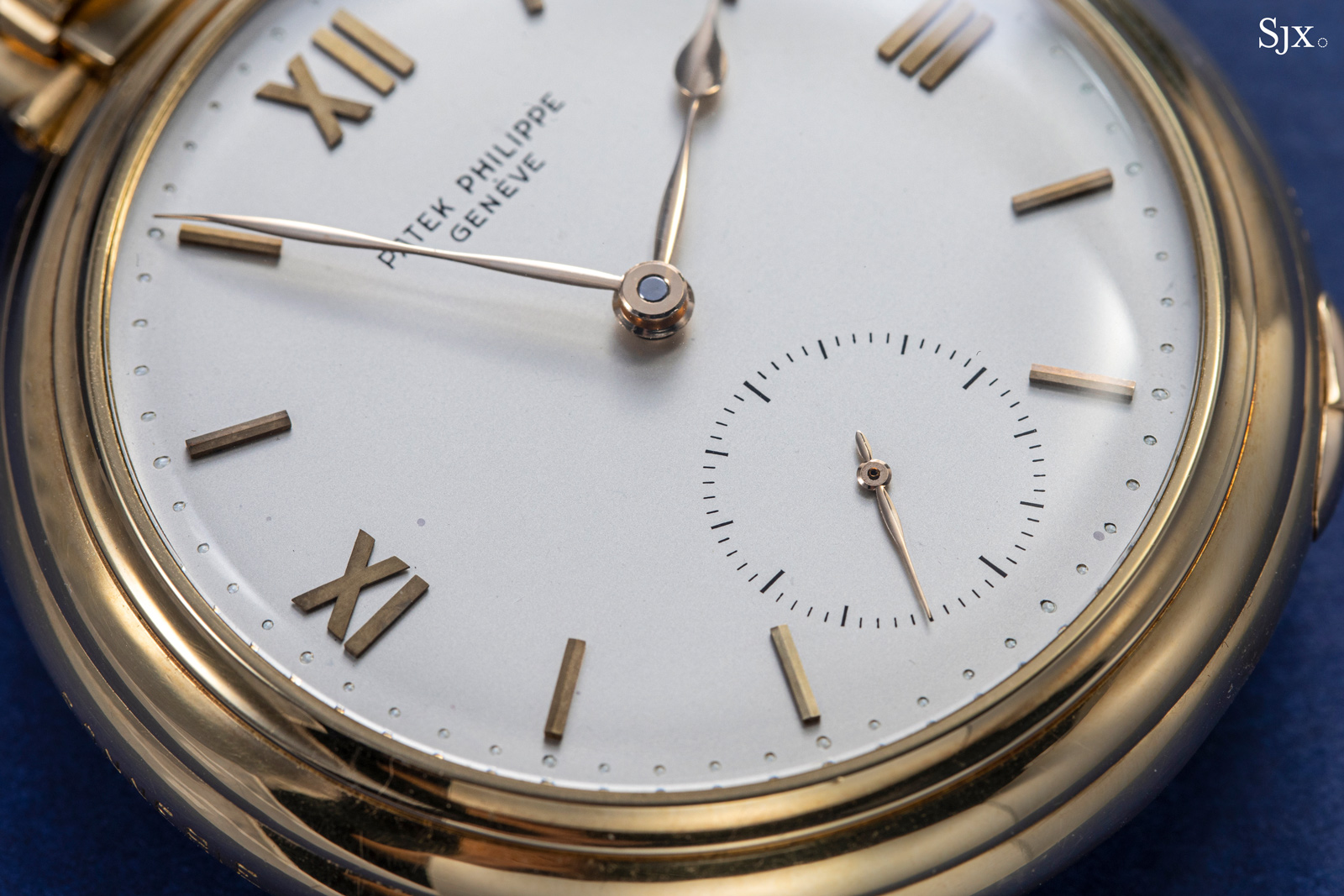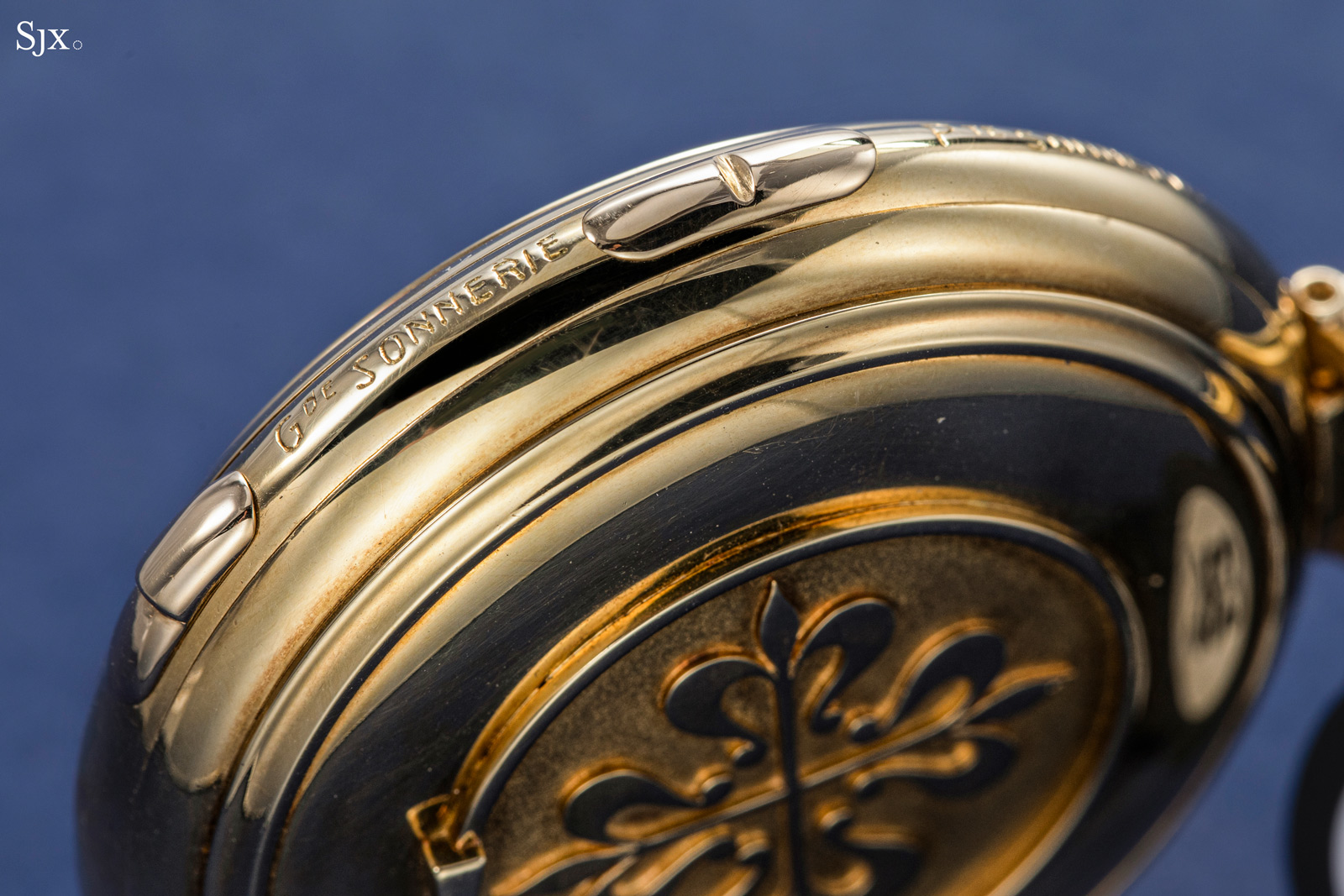 This example is interesting because it has a single-lidded back that sports an extra-large, relief-engraved Calatrava cross on a frosted base. According to Phillips the oversized logo implies it might have been made for an exhibition.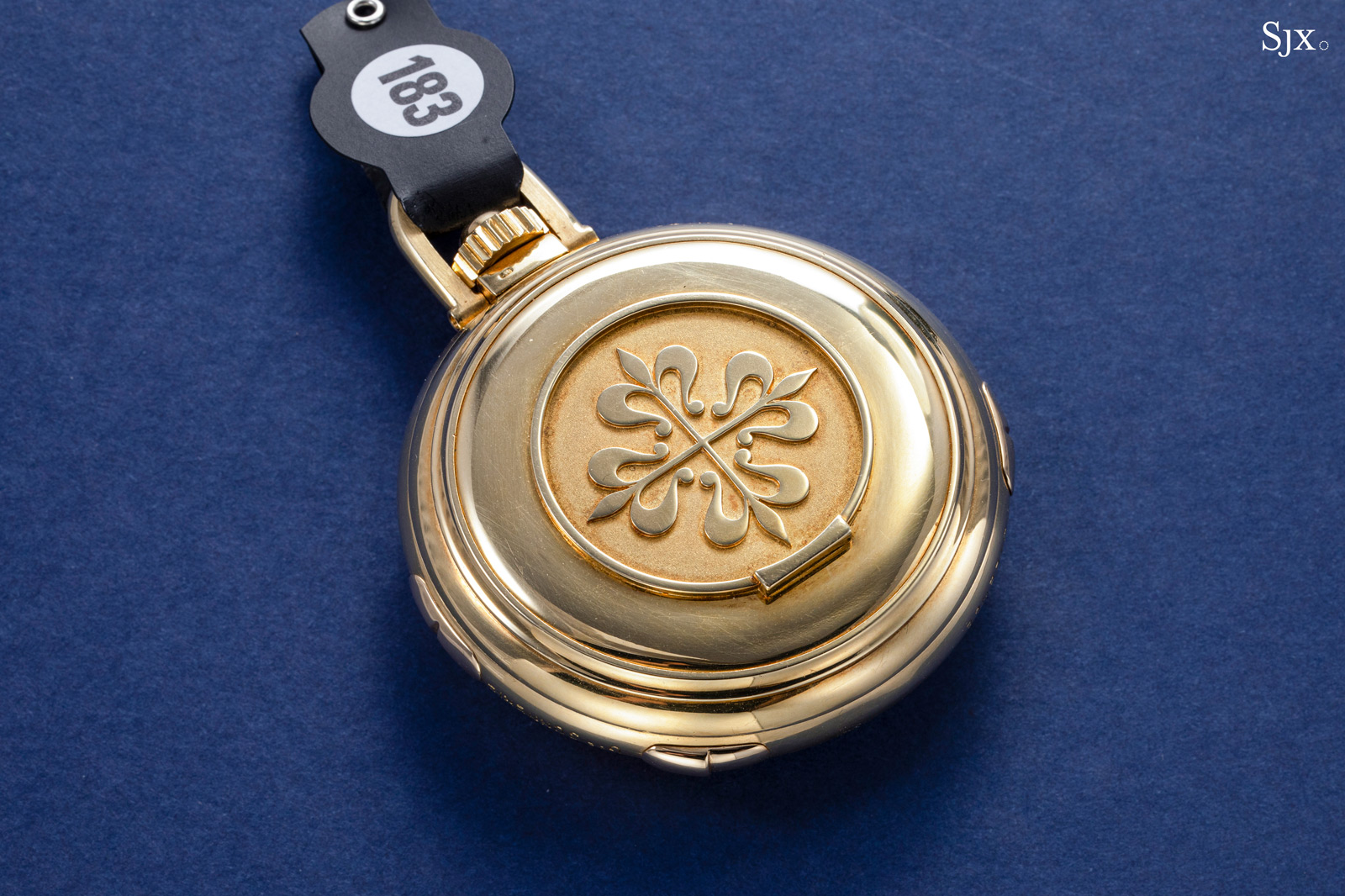 While the movement is hidden it is no doubt finished to an exquisite level, putting it on par with the Philippe Dufour Grande Sonnerie pocket watch that'll go under the hammer in the same sale.
The Patek Philippe Grande Sonnerie Pocket Watch Ref. 768 is lot 183 – more details here.
---
Lot 193 – Urban Jürgensen Tourbillon Pocket Watch by Derek Pratt
Like the Patek Philippe ref. 768, the Urban Jürgensen tourbillon pocket watch is deceptively simple, with the complication hidden under the dial.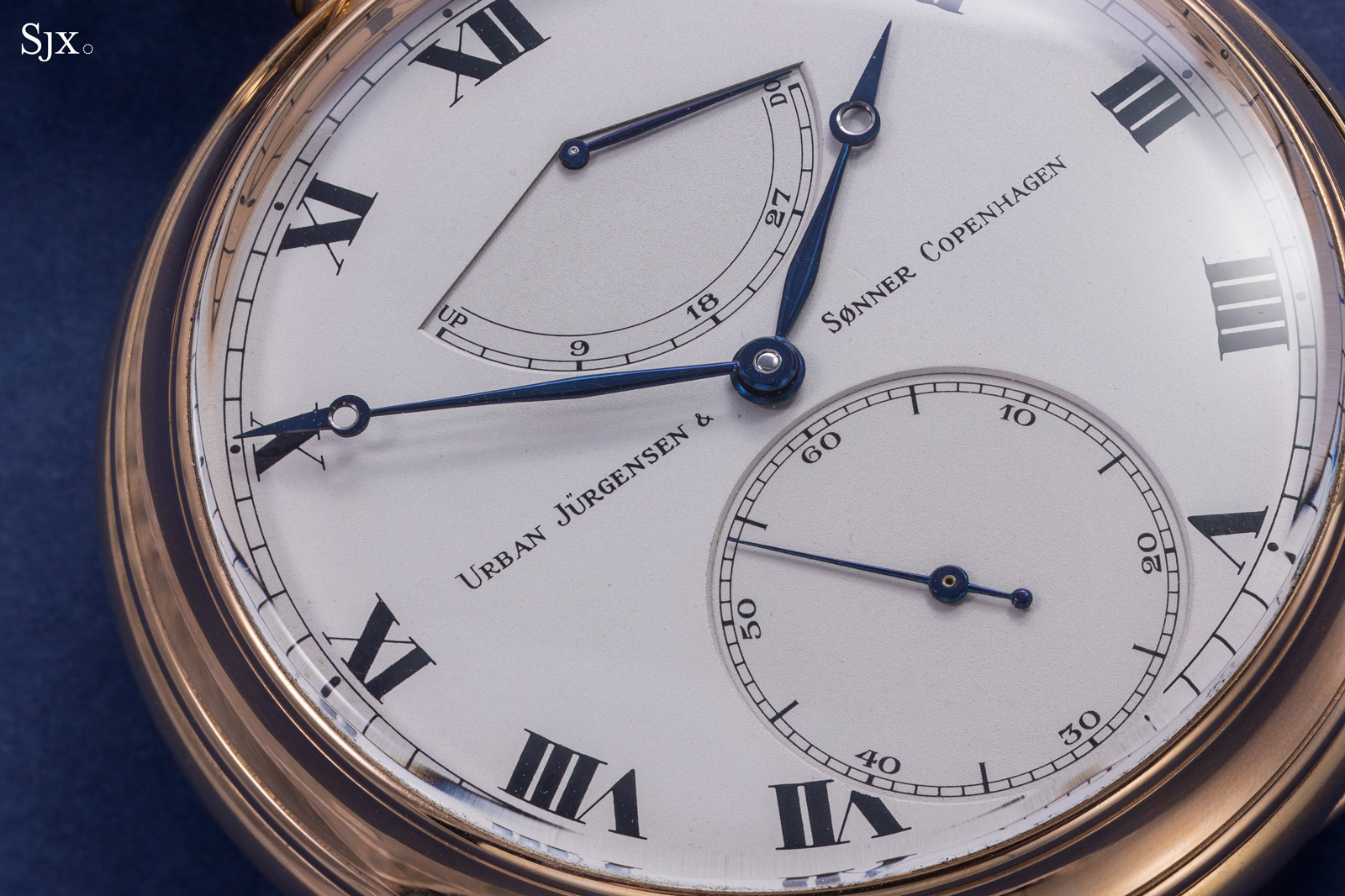 Tourbillon pocket watches were a big deal in the late 20th century, and those made by Derek Pratt were among the finest. They are restrained in aesthetics, but magnificent in quality – and mostly made by hand.
Derek Pratt made twenty or so tourbillon pocket watches for Urban Jürgensen, with each being slightly different. The biggest difference between examples is whether the movement incorporates Pratt's signature constant-force mechanism.
Like the dial, the movement is symmetrical in layout. The present example has twin barrels, which is given away by the barrel pivot jewels on the barrel bridge, and does without a remontoir.
It is elaborately finished in a traditional, low-key manner. One of its more attractive detail is the frosted top surface on the ends of the tourbillon bridge, which is flanked by thin, polished bevels and twin sharp exterior angles. This combination of finishes is more interesting than the black-polishing found in other examples of the same watch.
The Urban Jürgensen Tourbillon Pocket Watch by Derek Pratt is lot 193. More details here.
---
Back to top.
---
You may also enjoy these.

From May 9 to 12, 2019.

At Christie's Hong Kong in May 2021.