Winston Churchill's VE Day Pocket Watch to Go Under the Hammer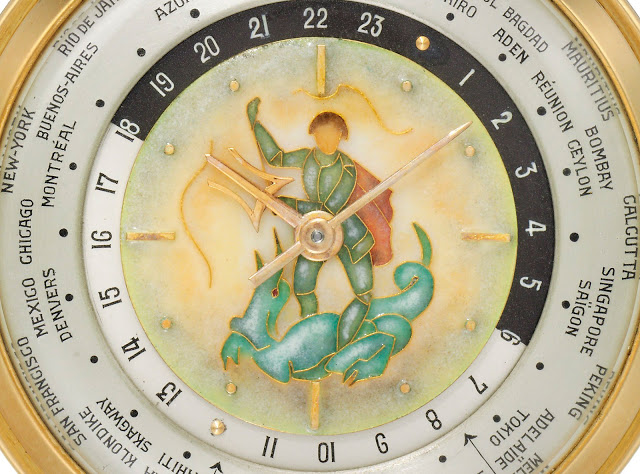 Sotheby's will soon offer a world time pocket watch, made by Agassiz and Co. and Louis Cottier, that was presented to Winston Churchill after the Allied victory in Europe during the Second World War.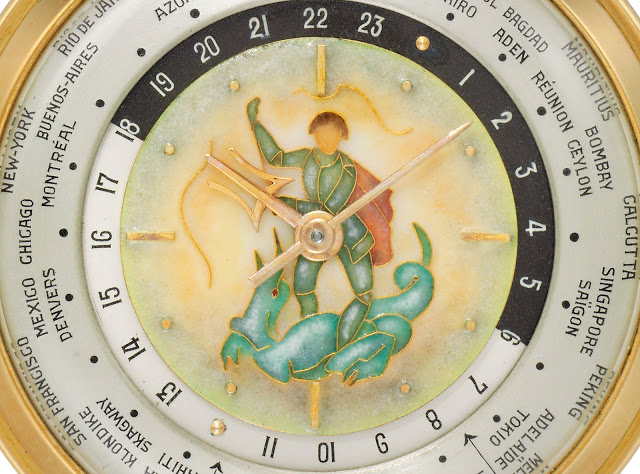 When the Allies triumphed in May 1945, notable citizens of Geneva commissioned four world time pocket watches with cloisonné enamel dials as gifts for each of the Allied leaders: Charles de Gaulle, Harry S. Truman, Joseph Stalin and Winston Churchill. On September 22, 2015 at its London sale, Sotheby's will offer Churchill's VE Day pocket watch, depicting Saint George slaying the dragon in enamel. Agassiz and Co. was commissioned to produce the four pocket watches, as well as a world time clock for Eleanor Roosevelt, widow of wartime American President Franklin Delano Roosevelt. Though the clock and all four pocket watches featured the same world time function, each was customised with a motif relevant to the recipient.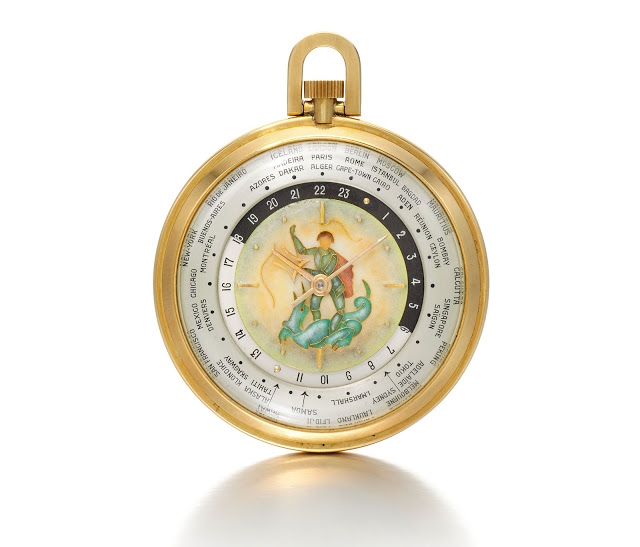 While Churchill's watch depicts Saint George on the dial, the Statue of Liberty is the key element of Truman's timepiece. The pocket watches share the same case back, showing a world map with a large "V", as well as a personalised dedication.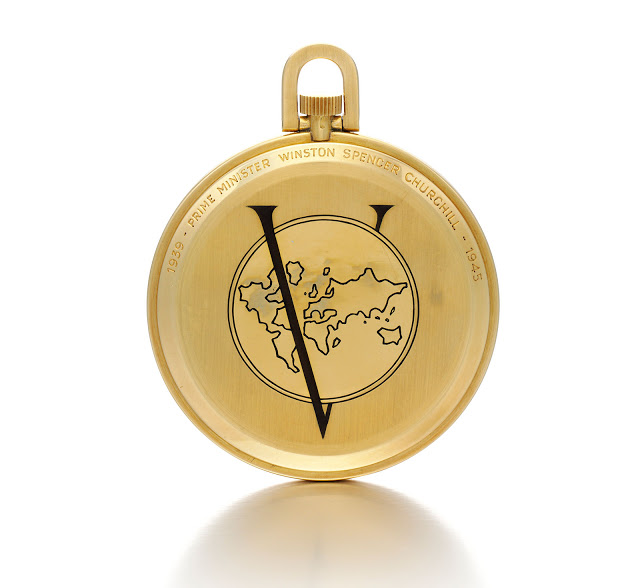 Founded by the son of Longines' founder, Agassiz & Co. recruited Louis Cottier, a Geneva watchmaker who invented the world time complication, to help with the project. Cottier was responsible for the movements as well as the design of the dial and case, with each component being made by leading specialists of the day. The case was produced by Wenger, a notable case maker best known for supplying Patek Philippe, while the dials were made by Stern, the dial manufacturer formerly owned by the Stern family of Patek Philippe.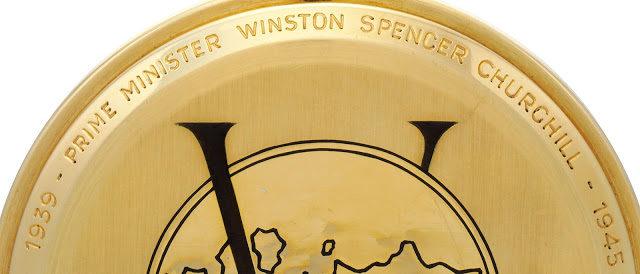 These four pocket watches were completed by November 1945 and presented to each of the recipients for Christmas. Churchill's pocket watch remained with him until his death, upon which his family inherited it. The watch stayed in the Spencer-Churchill family until 1998, when it was sold by Sotheby's in London. Estimated at €60,000 to €100,000, the pocket watch is lot 75 in Sotheby's London sale on September 22, 2015. More info can be had from Sotheby's.
Back to top.
---
You may also enjoy these.