Hands-On with the Corum Coin Watch, Made From a Real Indian Head $10 Gold Piece (with Original Photos & Price)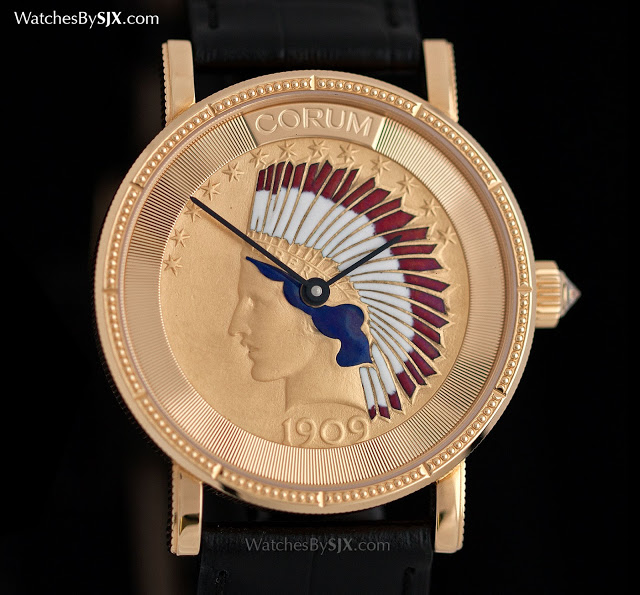 Corum revives one of its classics with the Coin Watch Indian Head, with a genuine American Indian Head eagle ten dollar coin decorated with enamel.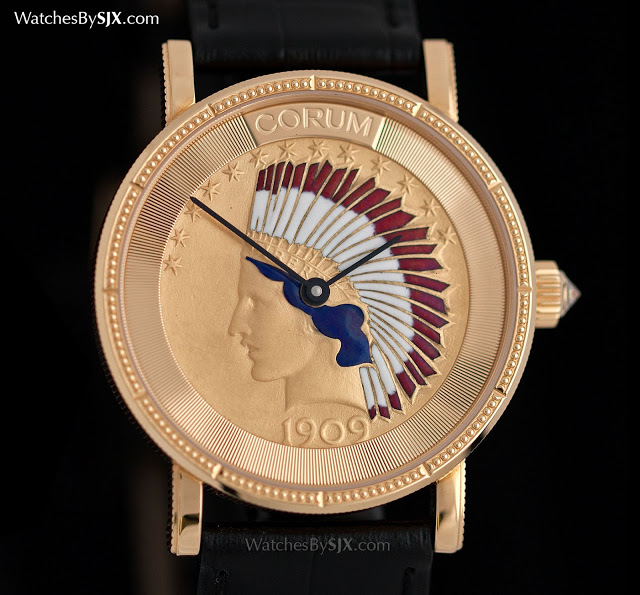 Coins have long been used as watches, sliced in half with the movement in between. But most early coin watches used the coins to contain the movement. Corum's innovation in 1965 was to use the coin as the dial, with the rear half of the coin as the case back. Now that idea has been revived with the Heritage Coin Watch Indian Head, containing a rare ten-dollar gold piece designed by Augustus Saint-Gaudens. Minted from 1907 to 1916, then intermittently till 1933, the the Indian Head eagle was a ten dollar gold coin featuring Liberty with Native American headdress on one side and an eagle on the other. It was designed by sculptor Saint-Gaudens, arguably the most famous coin designer ever, being also responsible for the double eagle twenty dollar piece.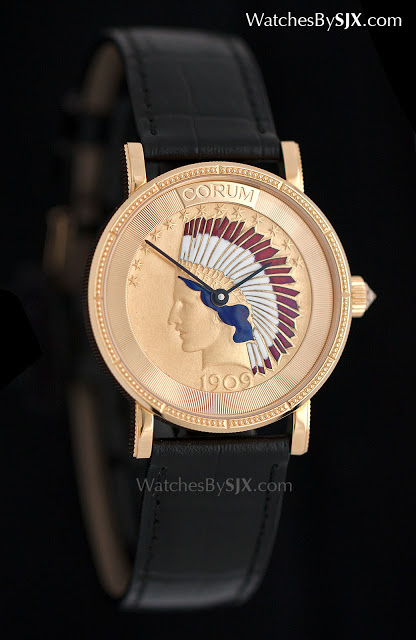 The Coin Watch Indian Head uses a genuine coin, with the obverse for the dial and the reverse for the case back. Enamel in red, blue and white has been applied by hand to the headdress, giving the dial a burst of colour that softens the monochromatic yellow dial.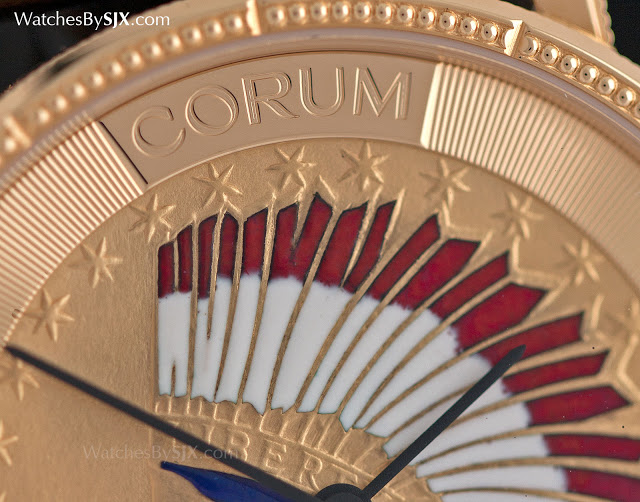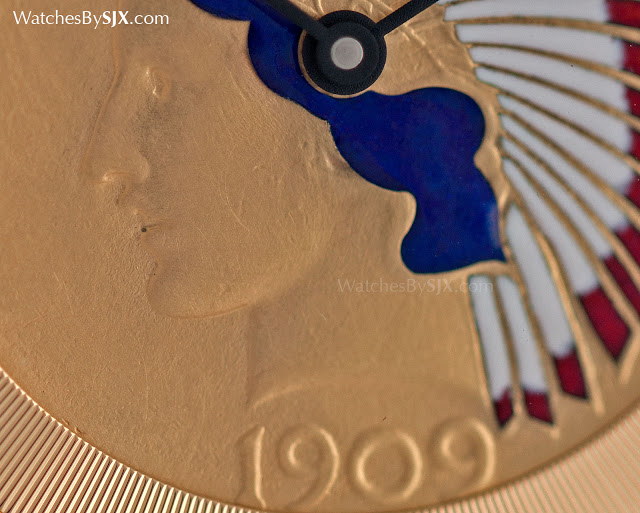 Because the gold pieces used for the Coin Watch are circulated specimens, they have an obvious patina. That's left untouched and adds a great deal of character to the watch. Another reason for using coins showing wear is the cost, the Indian Head gold coins range in price from several hundred dollars to well into six figures for an uncirculated piece from 1933.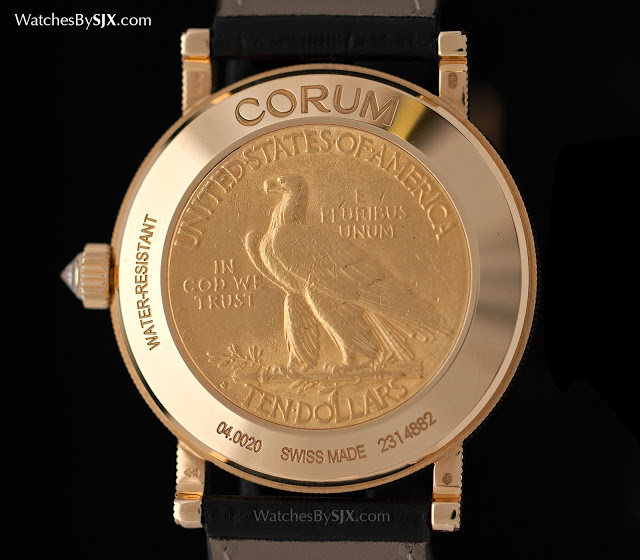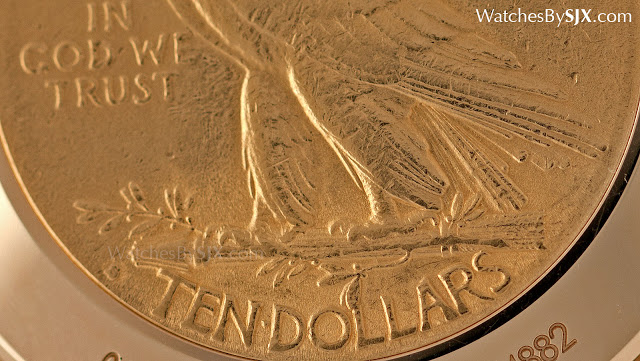 The case of the 3N yellow gold to match the colour of the gold piece, with a beaded bezel and fluted sides to echo a real coin; and one round dial is set in the crown. It's a modest 36mm in diameter. Inside is an ETA 2892.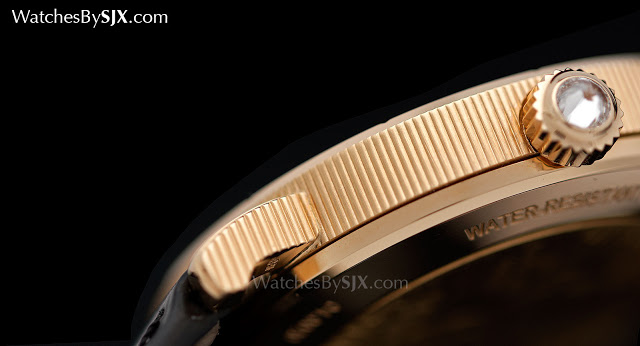 Some watchmakers have gotten flak in recent years for catering specifically to the tastes of the Chinese market, this Coin Watch obviously appeals to the American market. Whether targeting a specific clientele is good or bad depends on the product, and in this case it is tasteful. The Coin Watch Indian Head is priced at €29,300 or S$50,825 (equivalent to about US$32,000).
Back to top.
---
You may also enjoy these.