Corum Marks the 50th Anniversary of the Coin Watch, Including an Extra-Large Model (with Pricing)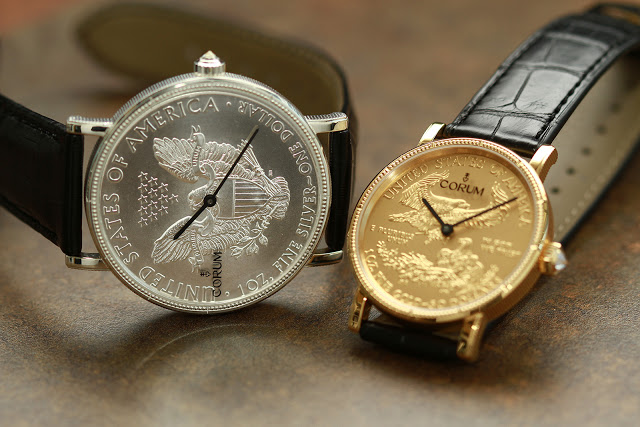 Corum celebrates the 50th year of the Coin Watch with a pair of limited edition watches made from coins struck in 2014: the American Gold Eagle and American Silver Eagle.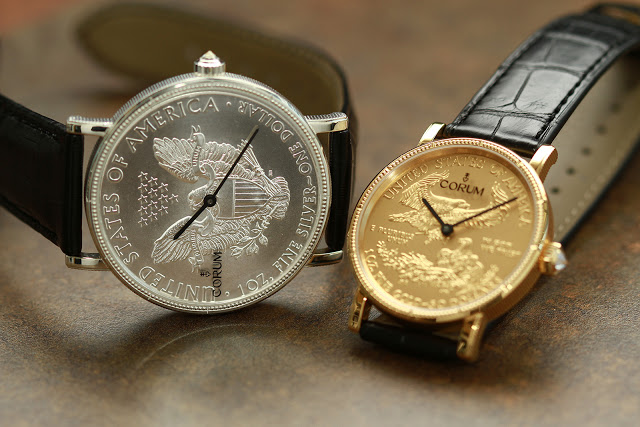 Created in 1964 and introduced at Baselworld a year later, the novelty of the Corum Coin Watch was its construction – a coin was sliced in two to form the case of the watch, with the movement sandwiched in-between. To mark the 50 years since its introduction, Corum has introduced a pair of limited edition Coin Watches. The 50th anniversary Coin Watches use mint, uncirculated coins struck in 2014, exactly 50 years later than the coins used in the original Coin Watches that featured coins struck in 1964. Corum has also used vintage coins for its Coin Watches, for instance the enamelled Indian Head watch introduced earlier in 2015. The more unusual of the pair is the Coin Watch made from an American Silver Eagle coin. Measuring 43mm in diameter (the coin itself is 40.6mm), it's the largest Coin Watch ever made. This gives it a size that suits contemporary tastes, in contrast to typically smaller Coin Watches.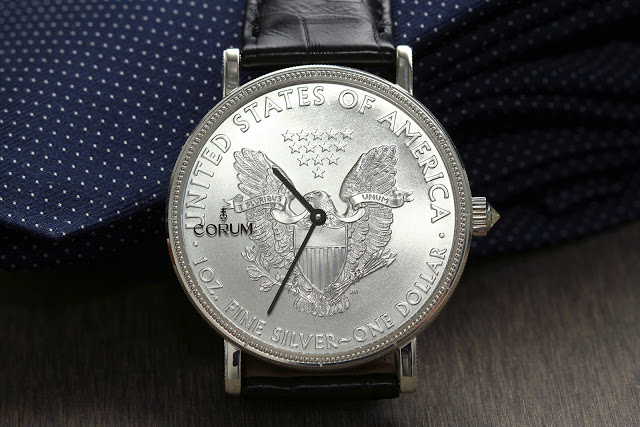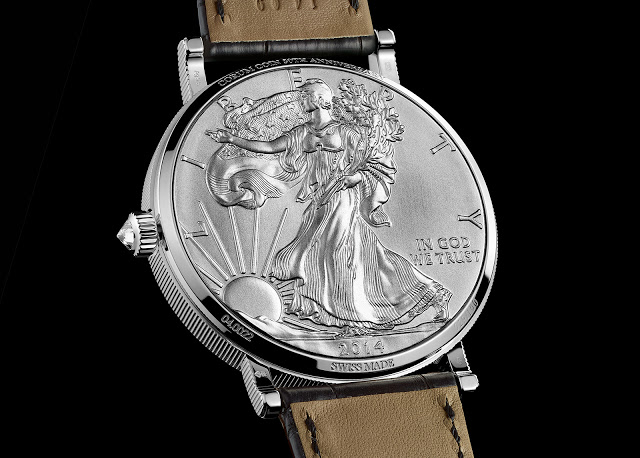 Made from the largest denomination American Gold Eagle coin with a face value of US$50, the second limited edition is a more traditional 36mm in diameter.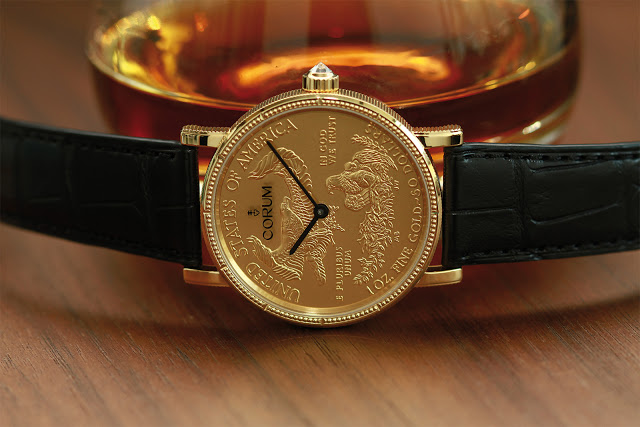 Both editions have a diamond on top of the crown and are equipped with a self-winding ETA 2892 movement. The Silver Eagle Coin Watch is water-resistant to 10m, while the Gold Eagle is rated to 30m.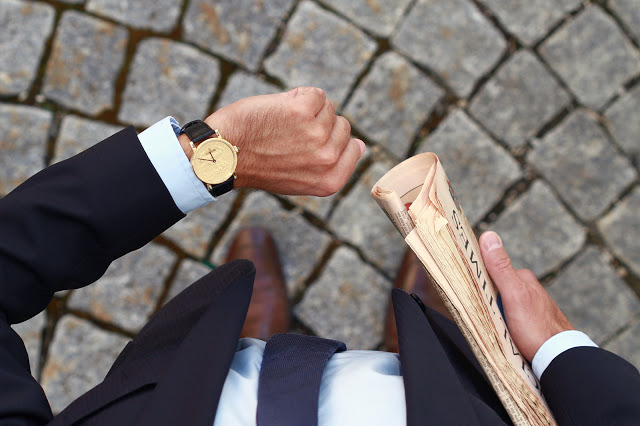 Both editions of the Coin Watch 50th Anniversary are limited to 100 pieces each. They are available individually, or as a set with matching serial numbers. The Coin Watch Gold Eagle is priced at SFr23,000, while the Silver Eagle is SFr12,400. In Singapore the retail prices are S$33,400 and S$18,000 respectively.
Back to top.
---
You may also enjoy these.