How Bronze Watch Cases Are Made At Gervasi & C.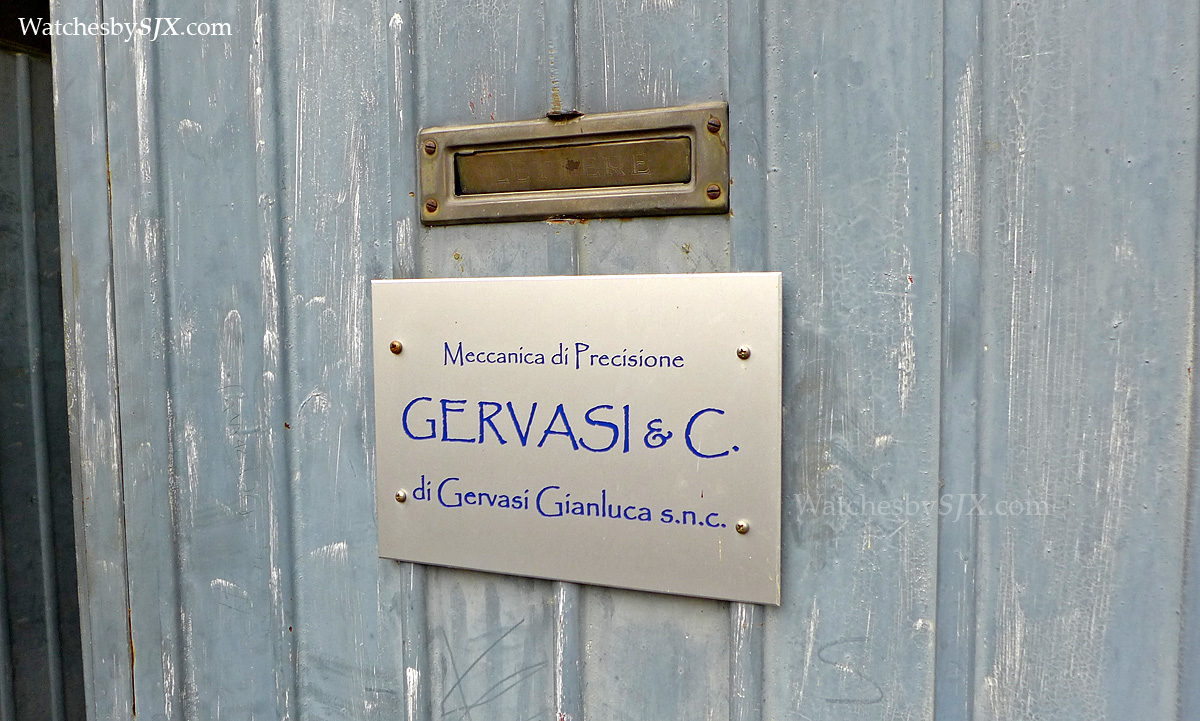 Gervasi & C. is a precision engineering workshop located in Florence that manufactures specialised components for various industries, including bronze watch cases for Anonimo.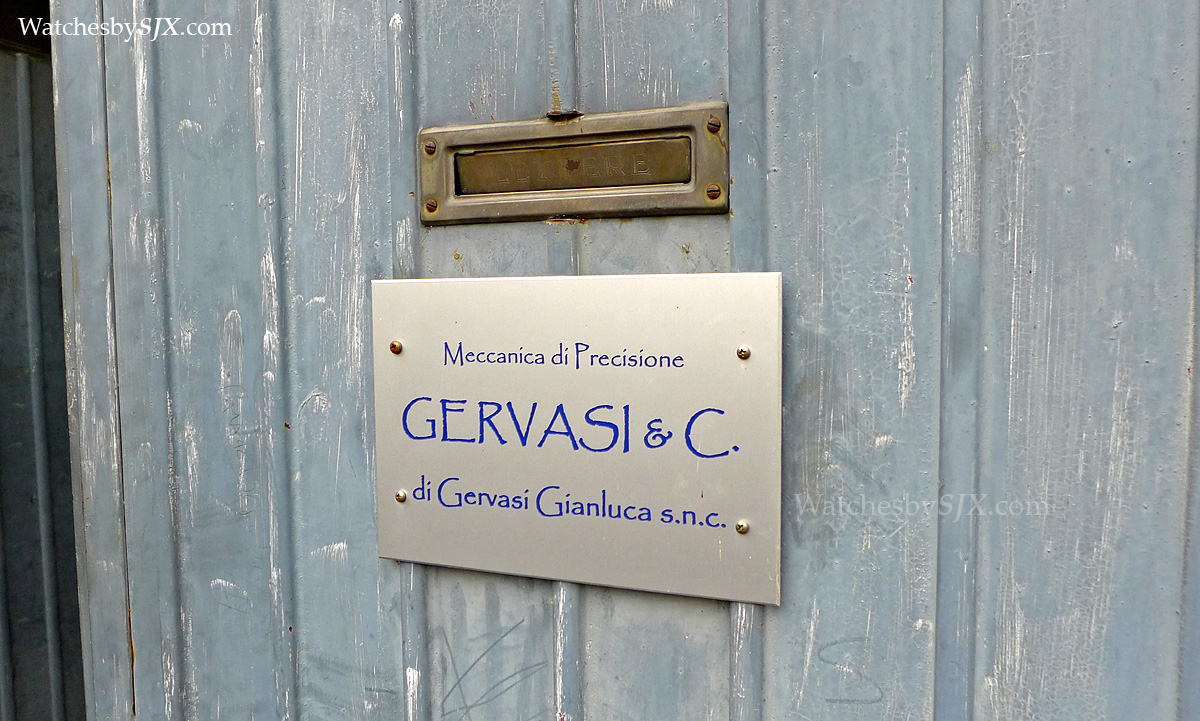 Florence has a long tradition of metal and iron-working, and craftsmanship in general, that still endures today with outfits like Gervasi & C. Located in the town of Incisa in Val d'Arno, a small town south of Florence, Gervasi & C. sits in a quiet industrial area, one of several such small, specialised enterprises in the district. A mechanical and precision engineering workshop, Gervasi & Co. makes precision components out of metals like steel and titanium, as well as marine bronze. Founded and run by namesake founder Gianluca Gervasi, the company makes watch cases for Italian watchmaker Anonimo in several alloys, including marine bronze. Bronze, or rather specific bronze alloys with a high aluminium content, have long been used in naval architecture due to its resistance to corrosion in seawater. Marine bronze is used to make ship propellors, and also watch cases.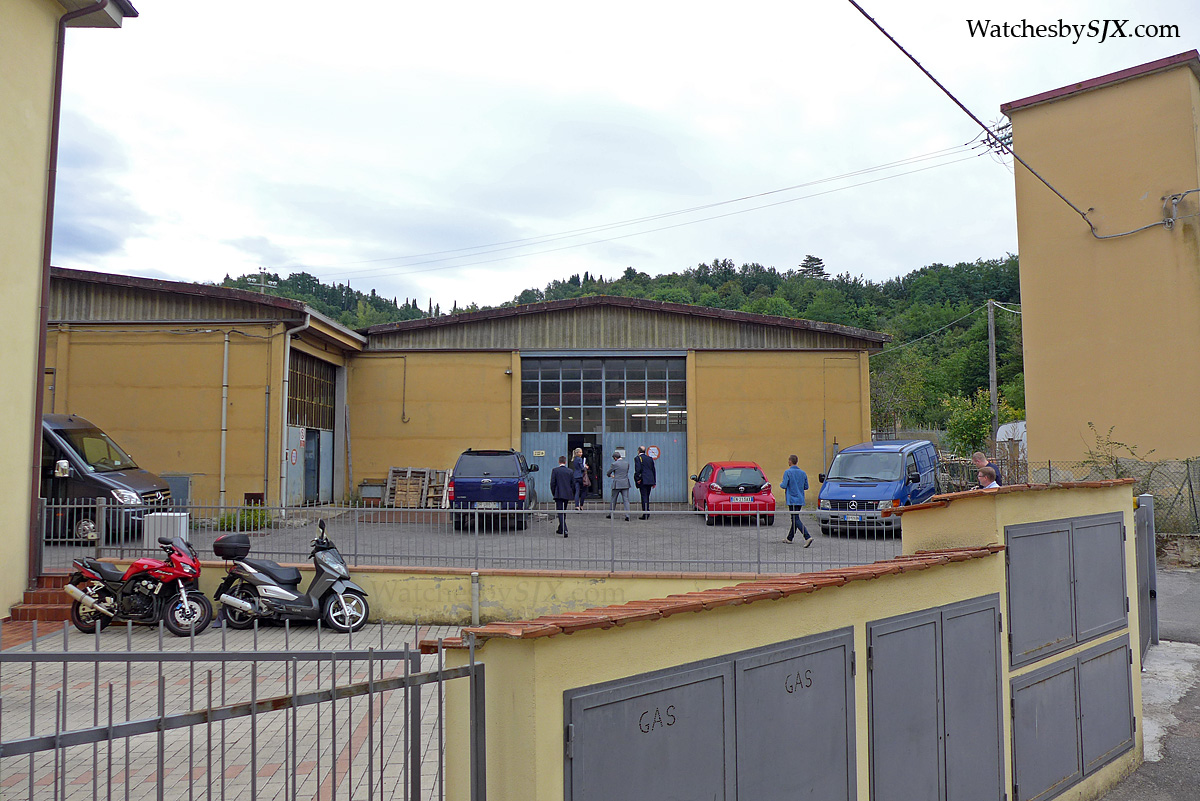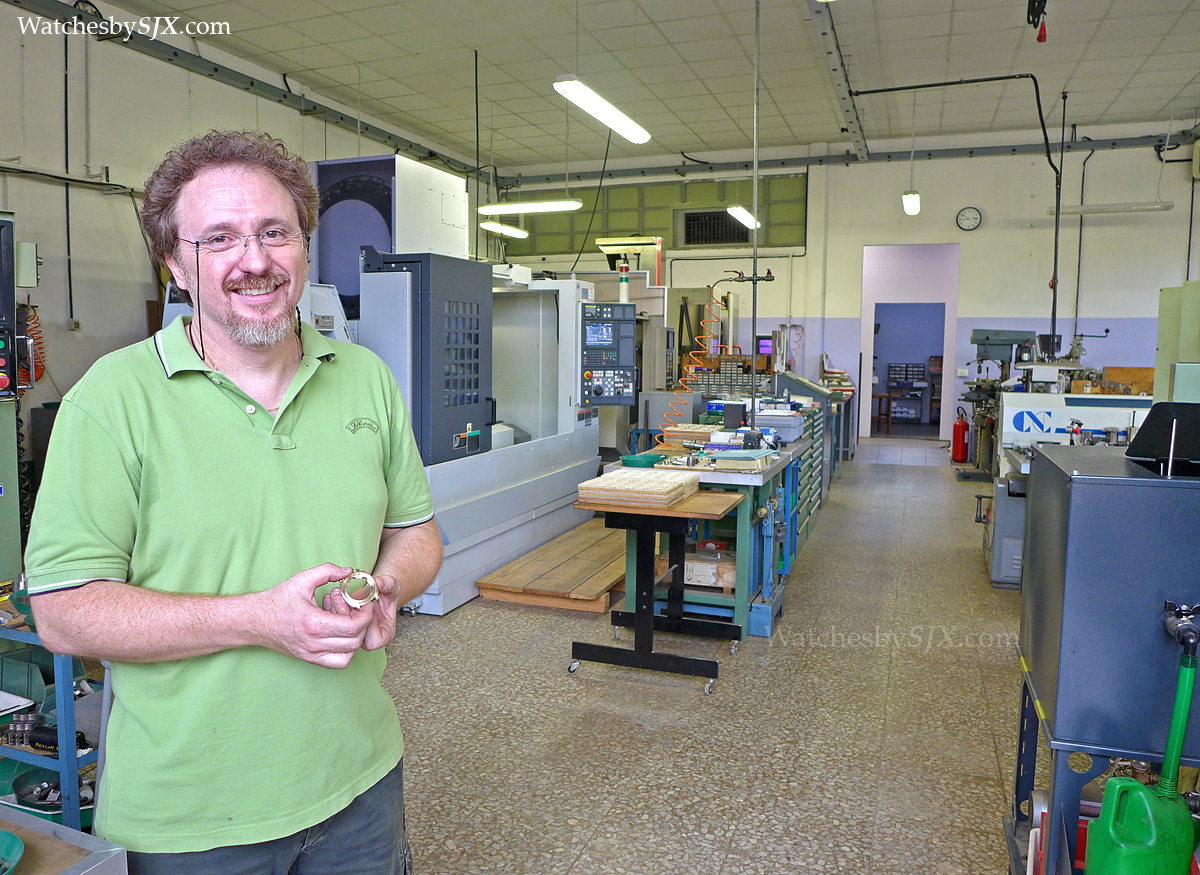 Gianluca Gervasi
First used by Chronoswiss and Gerald Genta in the eighties, bronze is now found in watches from several brands, including Anonimo and most famously, Panerai. Both brands share a common Florentine history, for Anonimo was founded on the premises and equipment left behind when Panerai moved to Switzerland after it was acquired by the Richemont Group. And in a curious repeat of history, Anonimo upped sticks to Switzerland in 2013, though its watch cases are still made in Italy.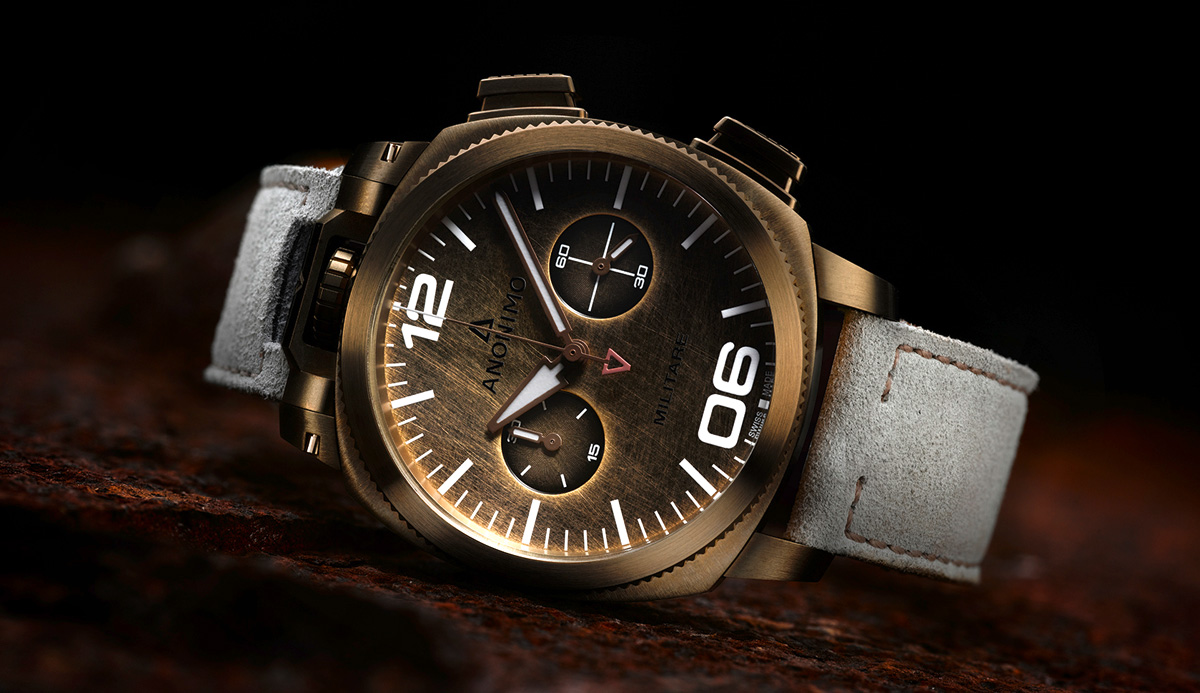 The Anonimo Militare Alpini in bronze
An eclectic array of machinery is used to fabricate the components Gervasi & C. produces, ranging from decades-old manual equipment to modern, multi-axis computer numerical control (CNC) machines.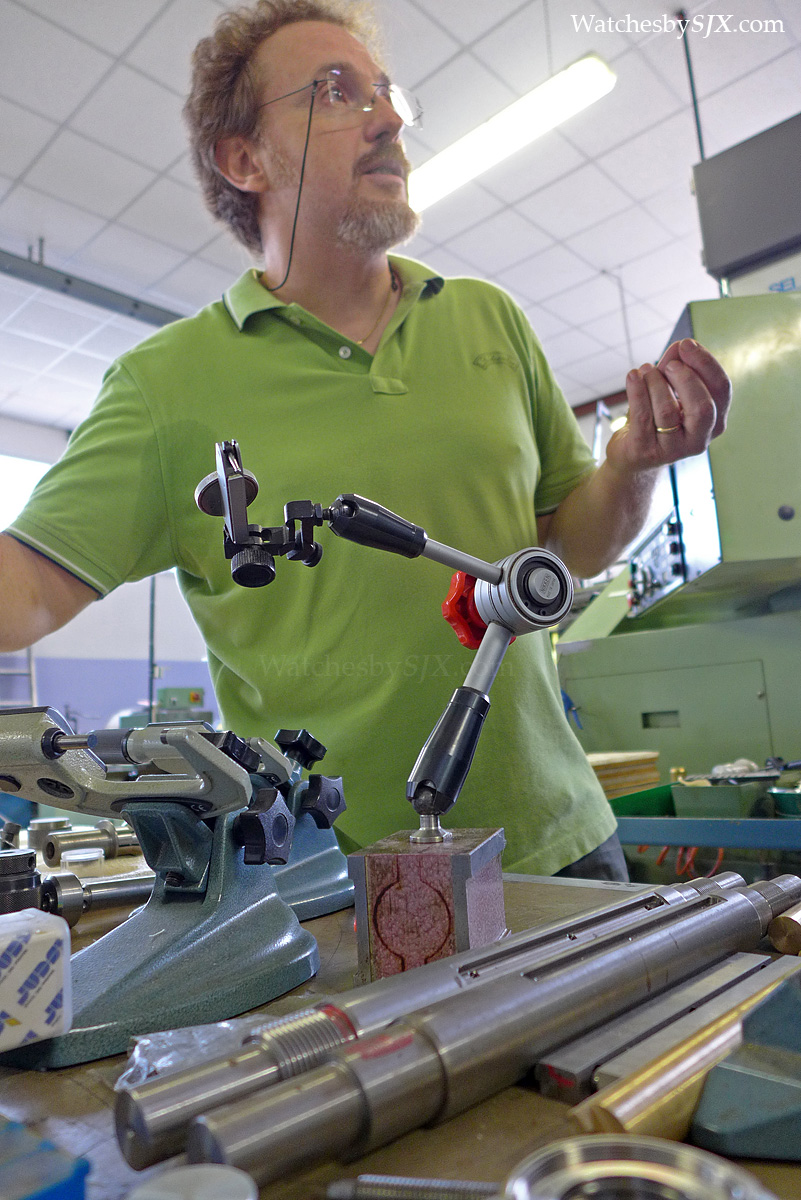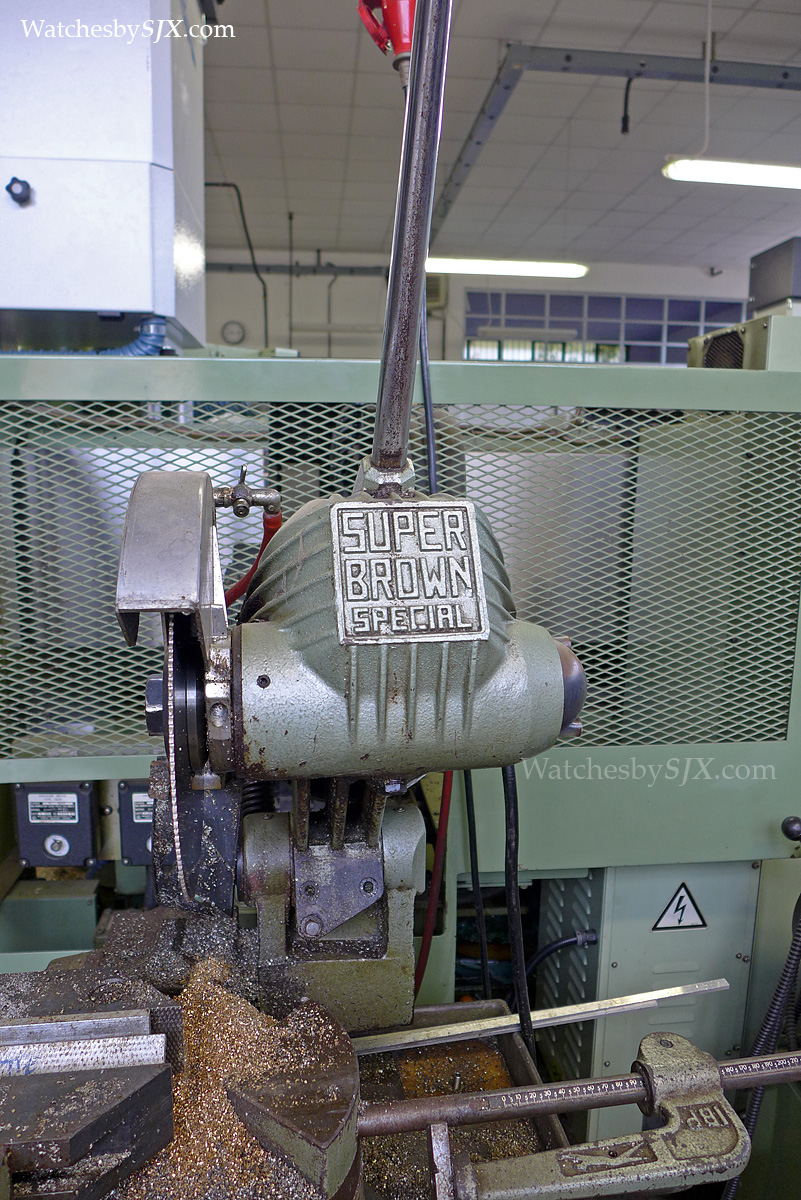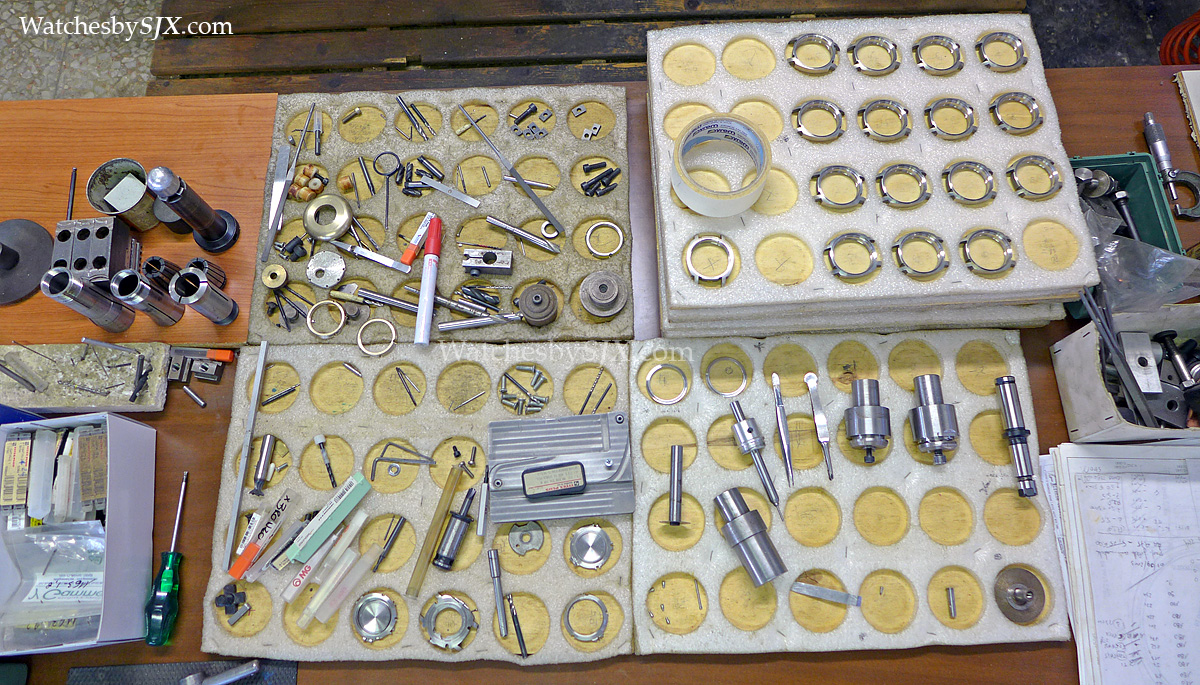 Watch cases are comprised of three main parts – bezel, case middle and back. All three have to fit together perfectly with no margin for error, in order to ensure watertightness. These parts all begin the same way, long rods of bronze, which are then feed into a CNC milling machine via a rotary bar feeder. The CNC machine basically drills out the form of the case part, removing it from the end of the road.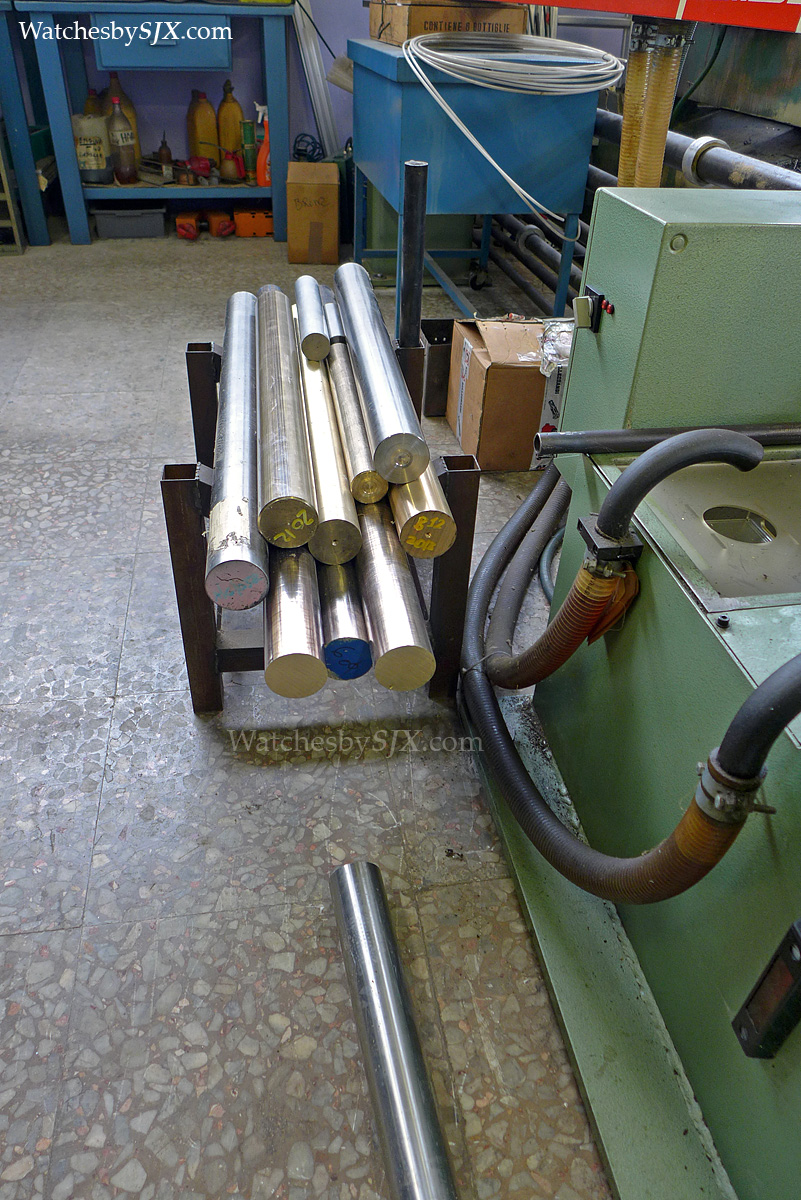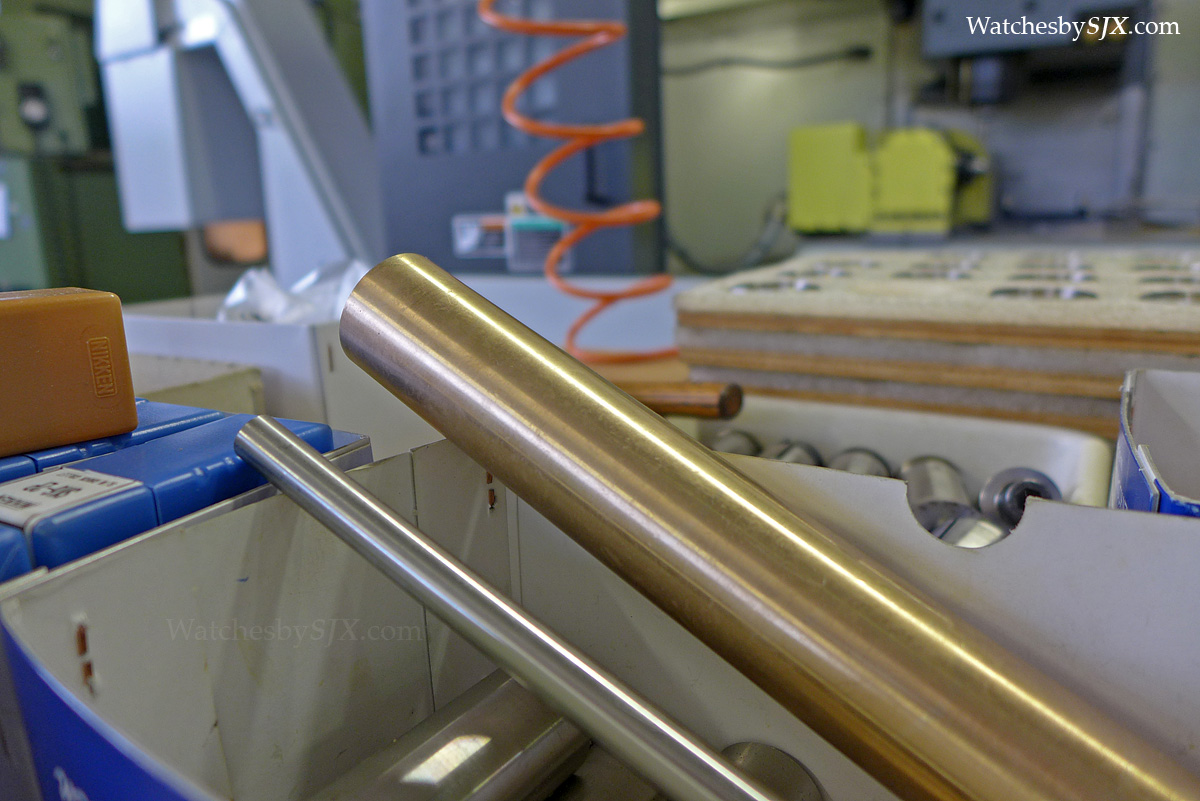 Milling is done in several steps by various CNC machines, in progressively smaller tolerances, to achieve the detail required for a watch case. By the final stage of milling the case tolerances are in the microns.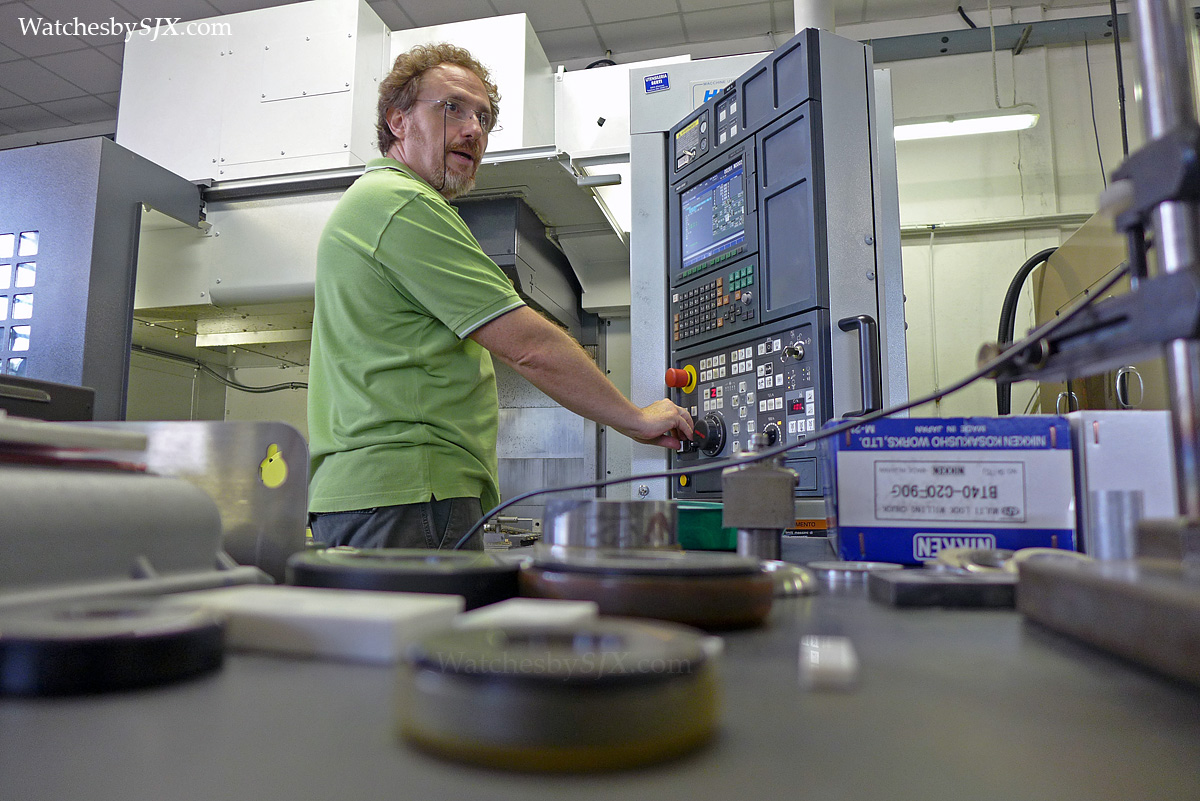 Notably Gervasi & C. only makes cases via milling, instead of the more basic method of stamping. Milling takes a longer time as it can produce far more complex shapes and details.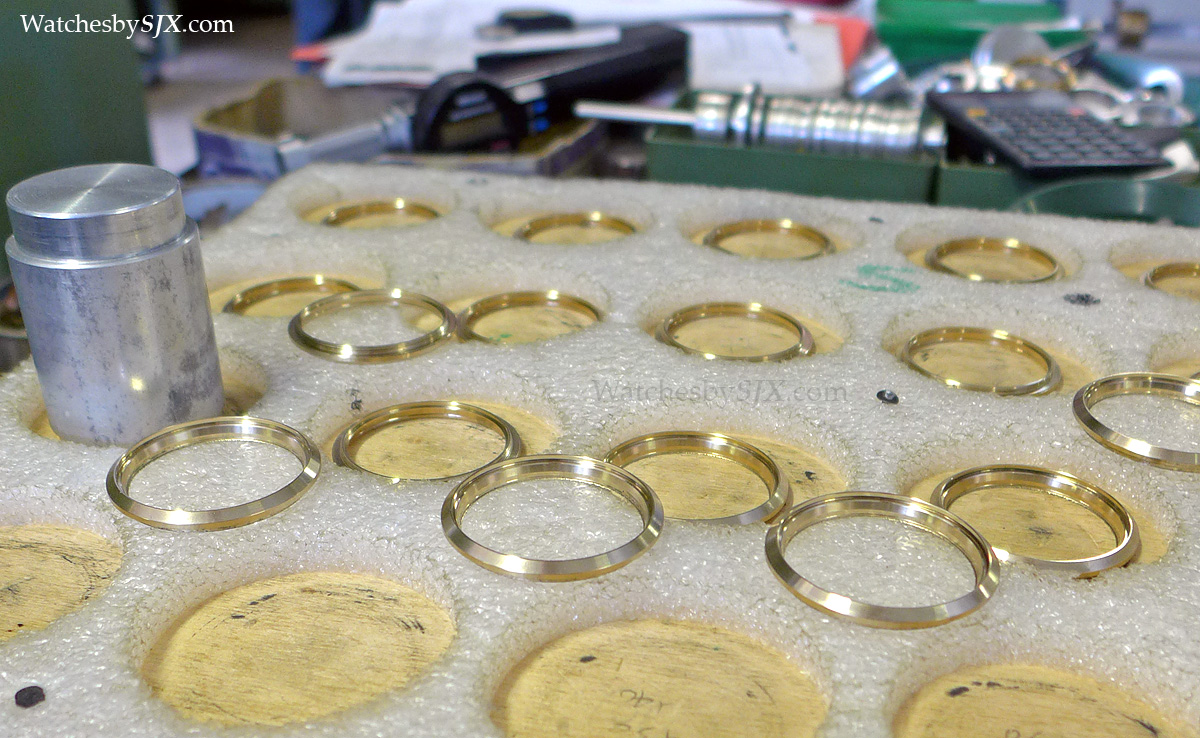 Bezels in bronze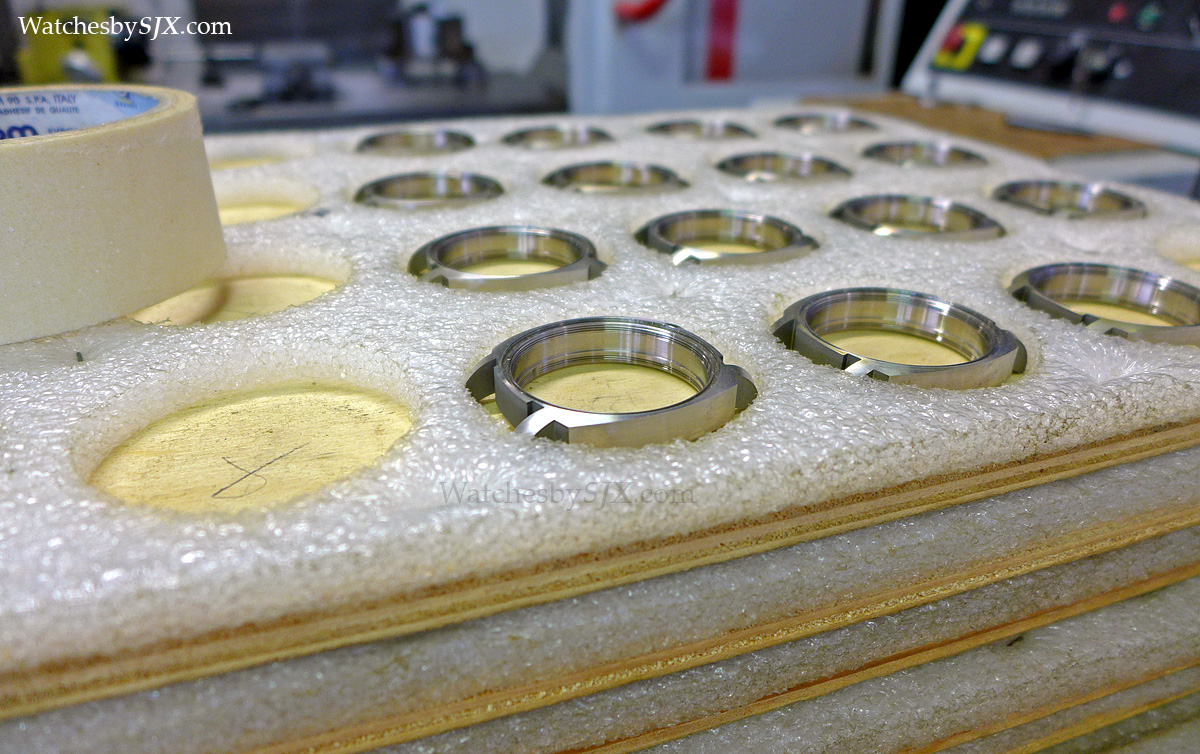 Steel case middles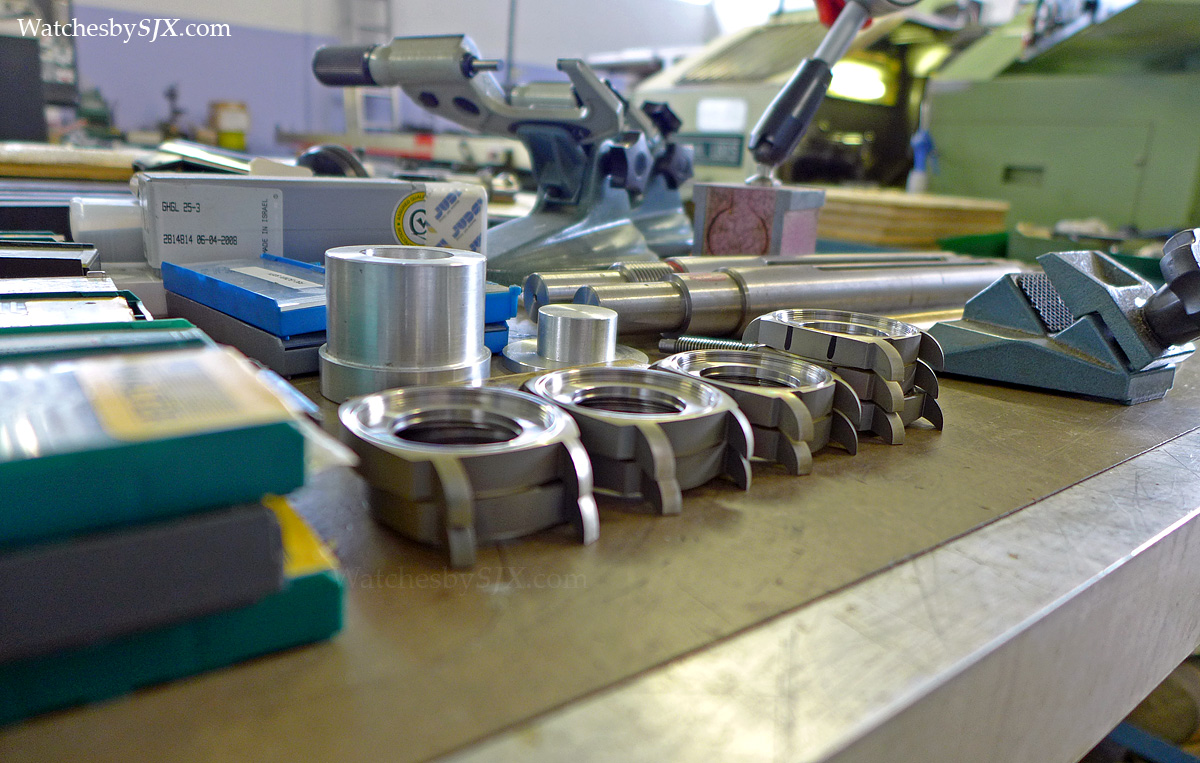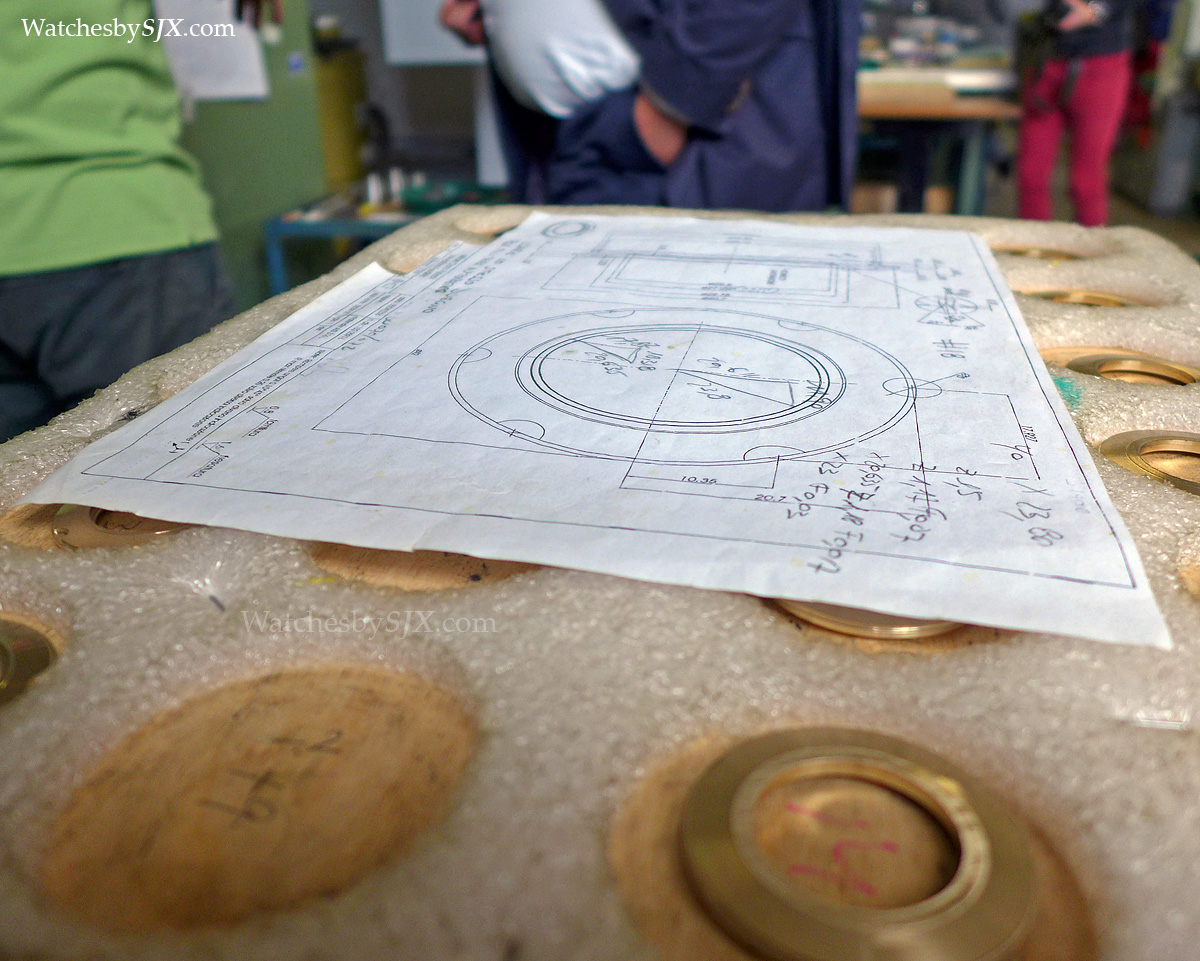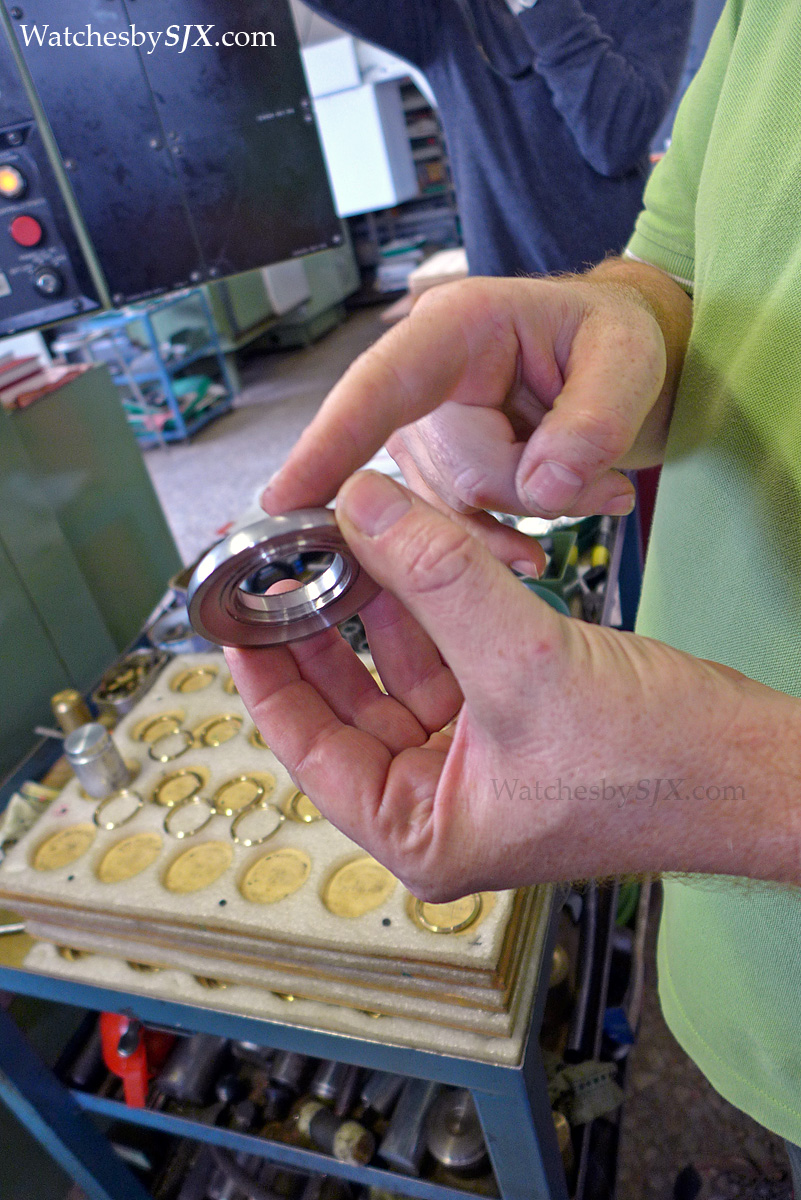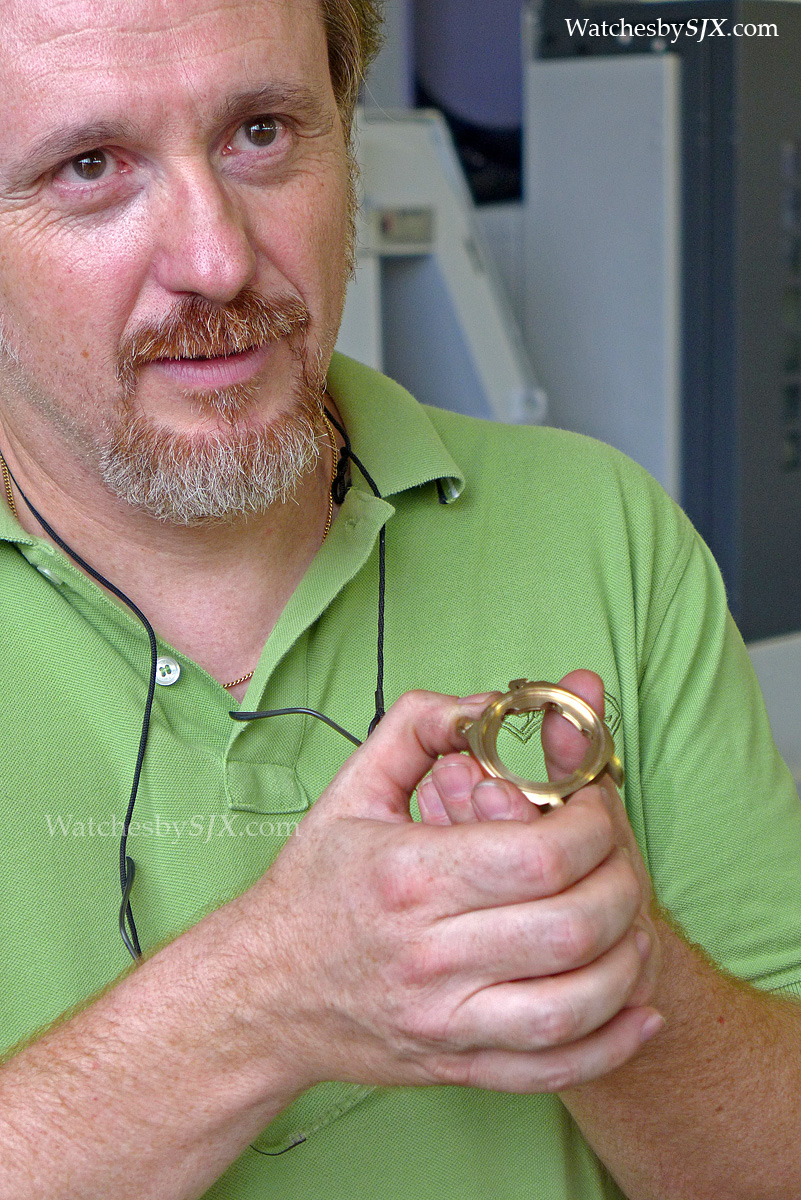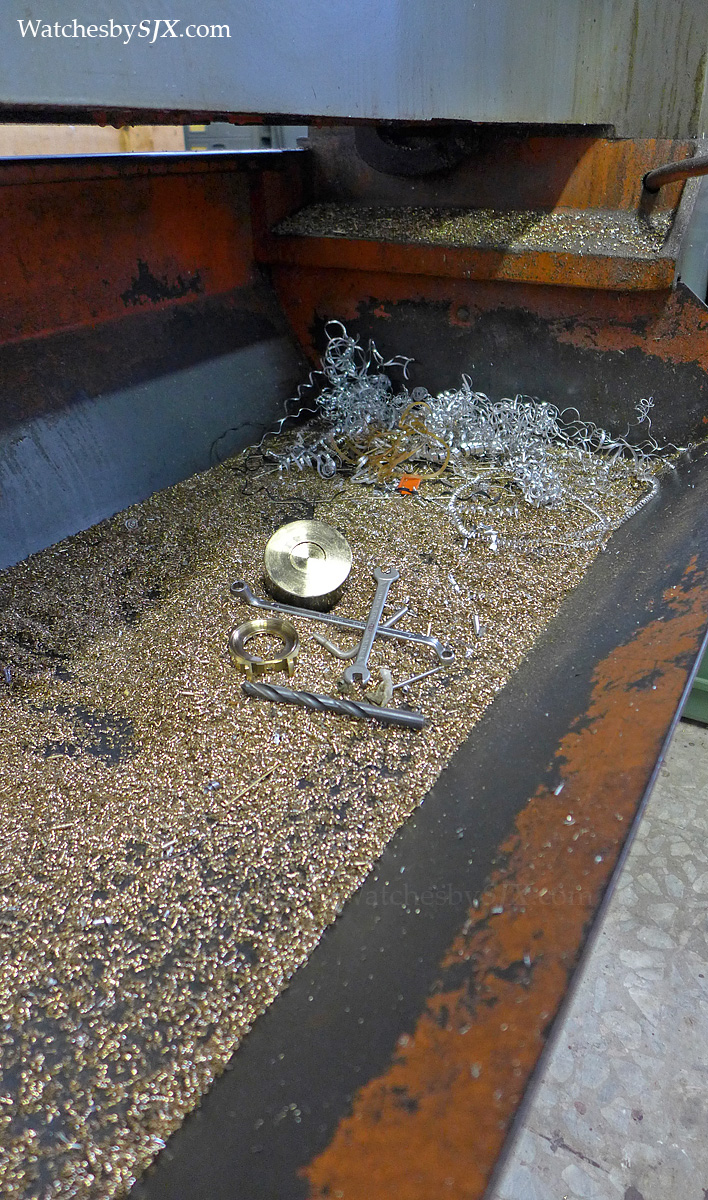 Shavings left behind from milling
After each case component has been milled, it is carefully checked to ensure it meets the required tolerances. And after that is done, the case is put together and subject to water-resistance testing.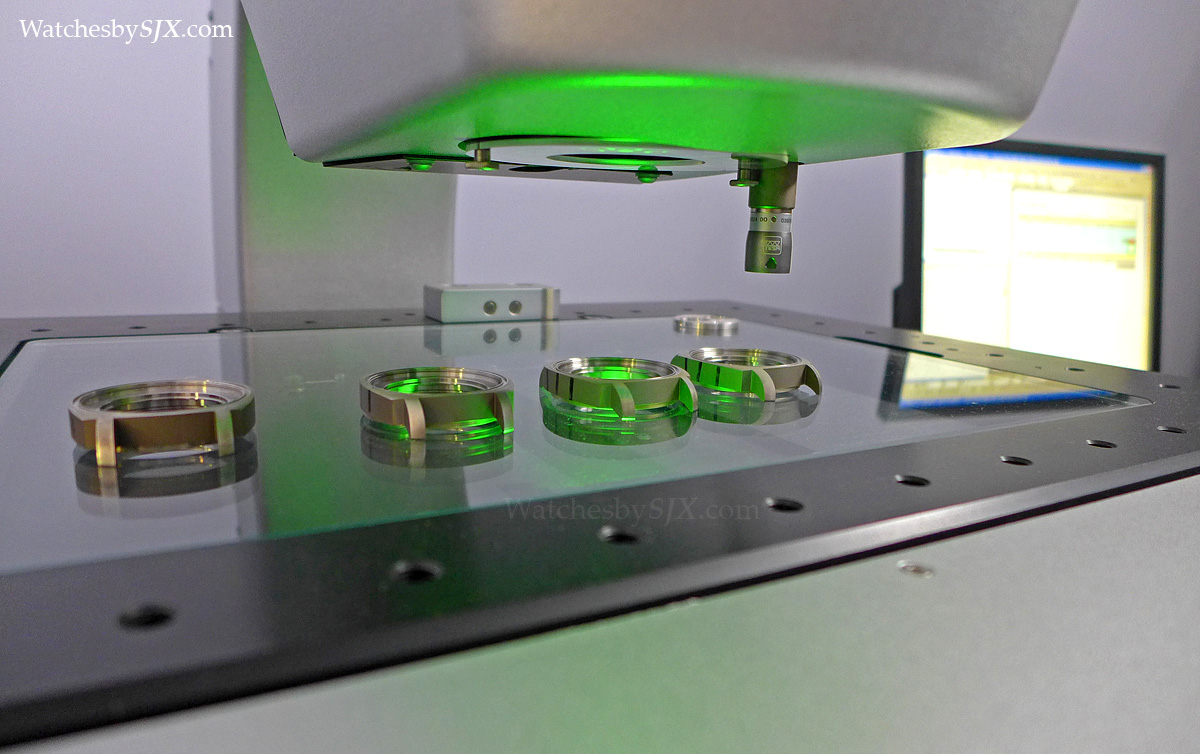 An optical comparator, essentially a microscope that checks the shape of the part against a template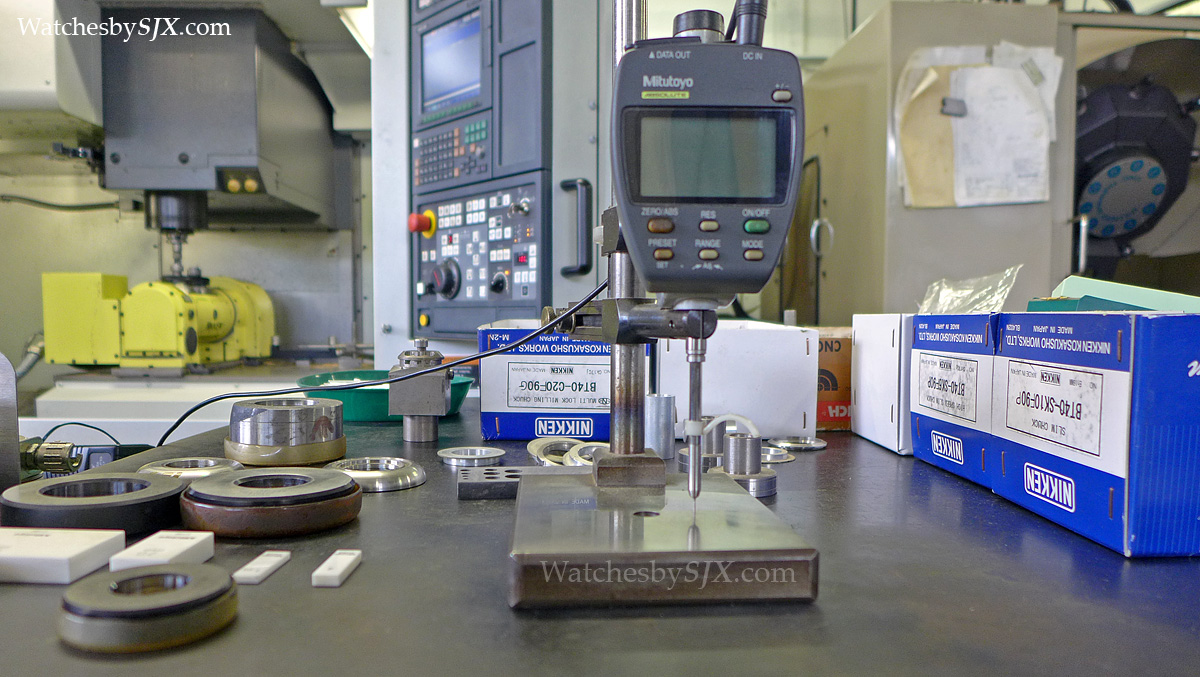 A micrometer to check the height of a part
Once the cases are found to meet the necessary tolerances, they are then completed with varying types of surface finishing, typically either brushed or mirror polish. And then they are packed off to Switzerland for assembly.
_____________________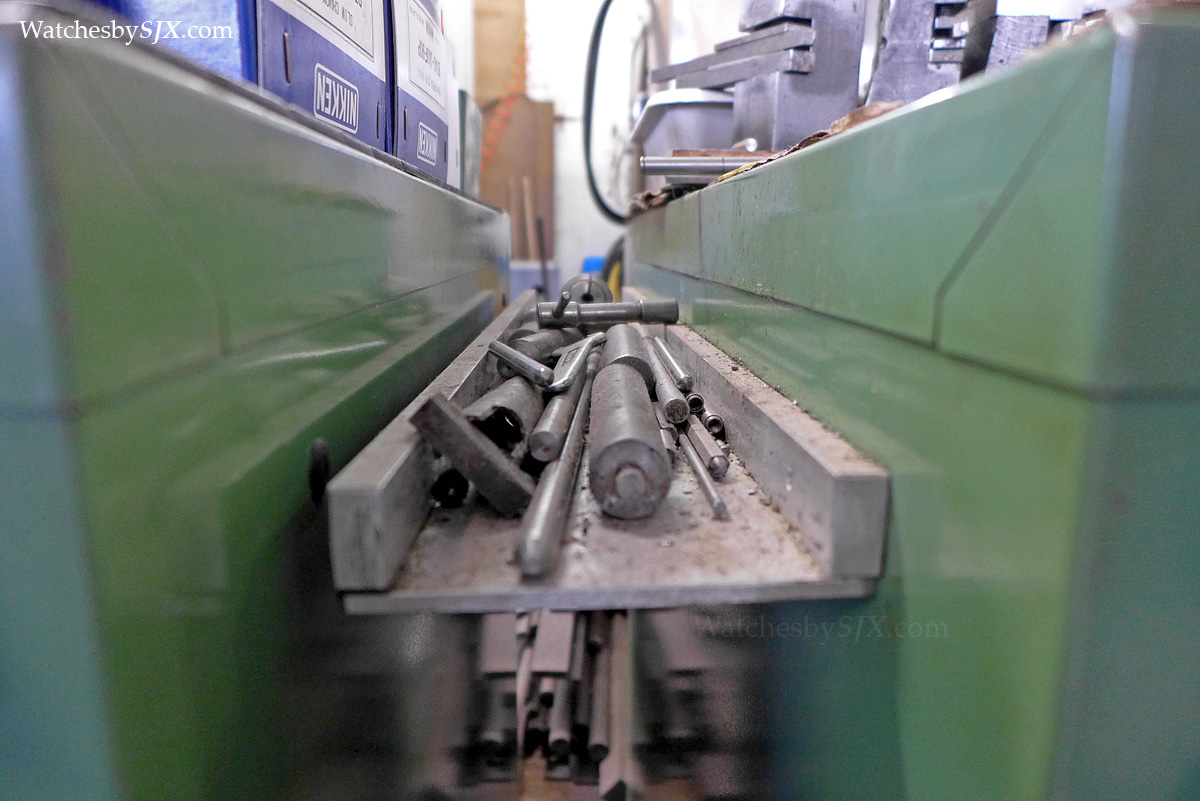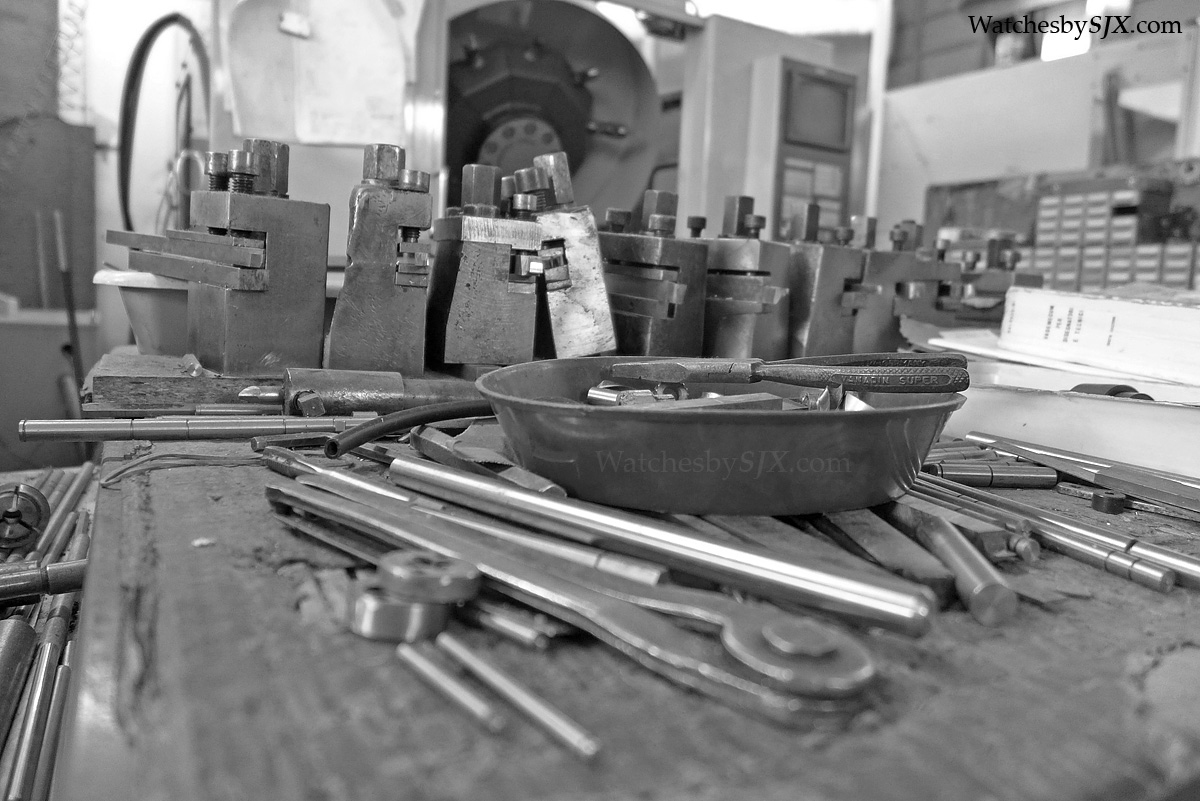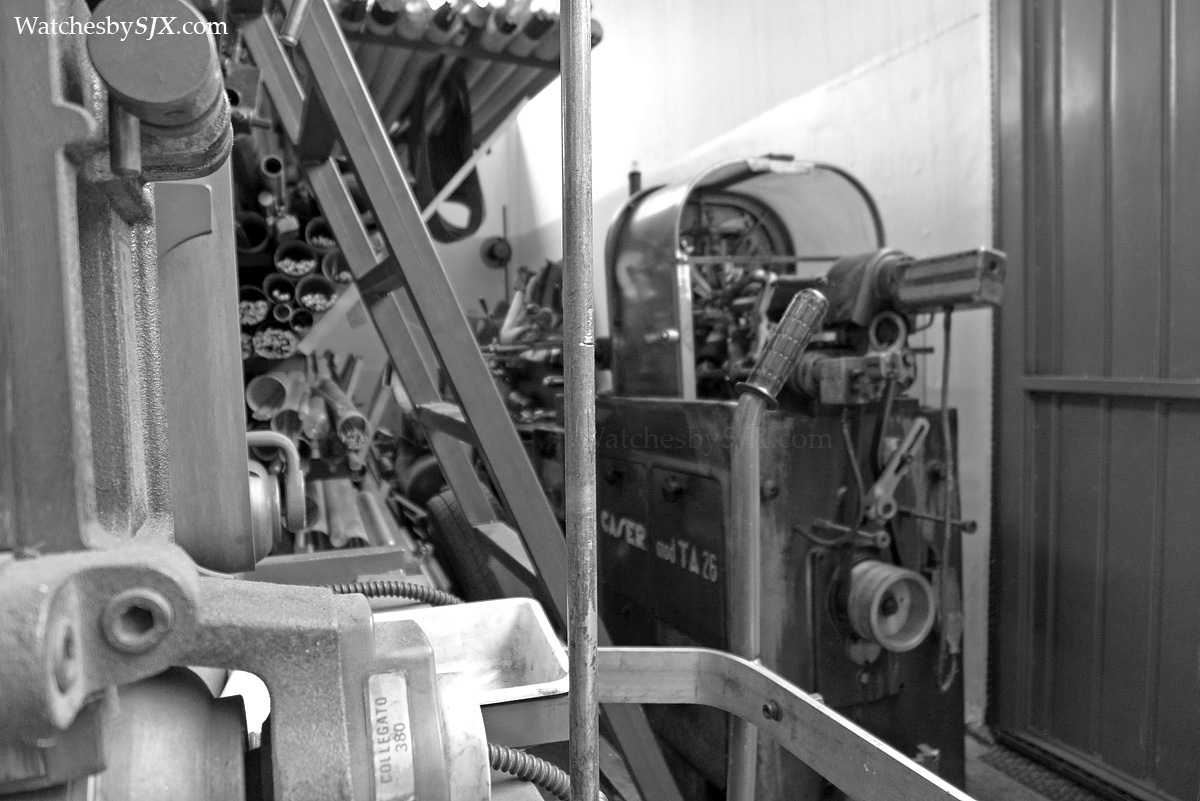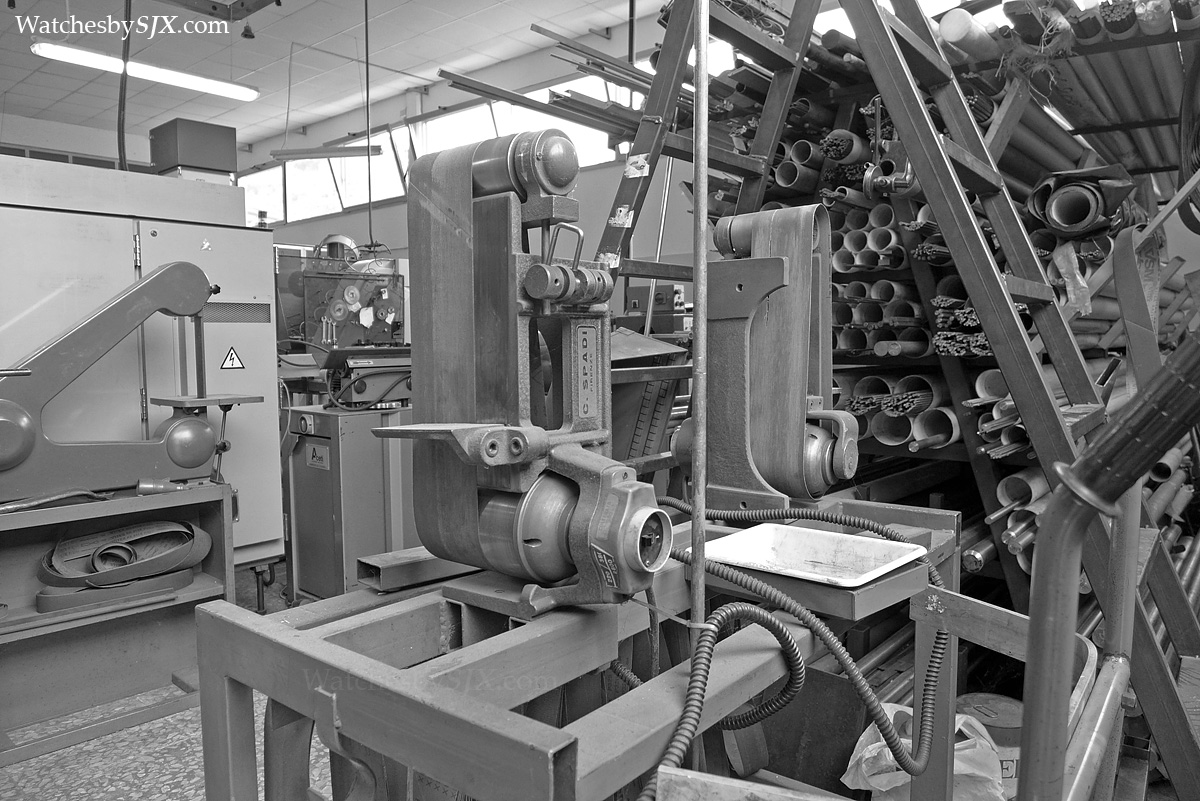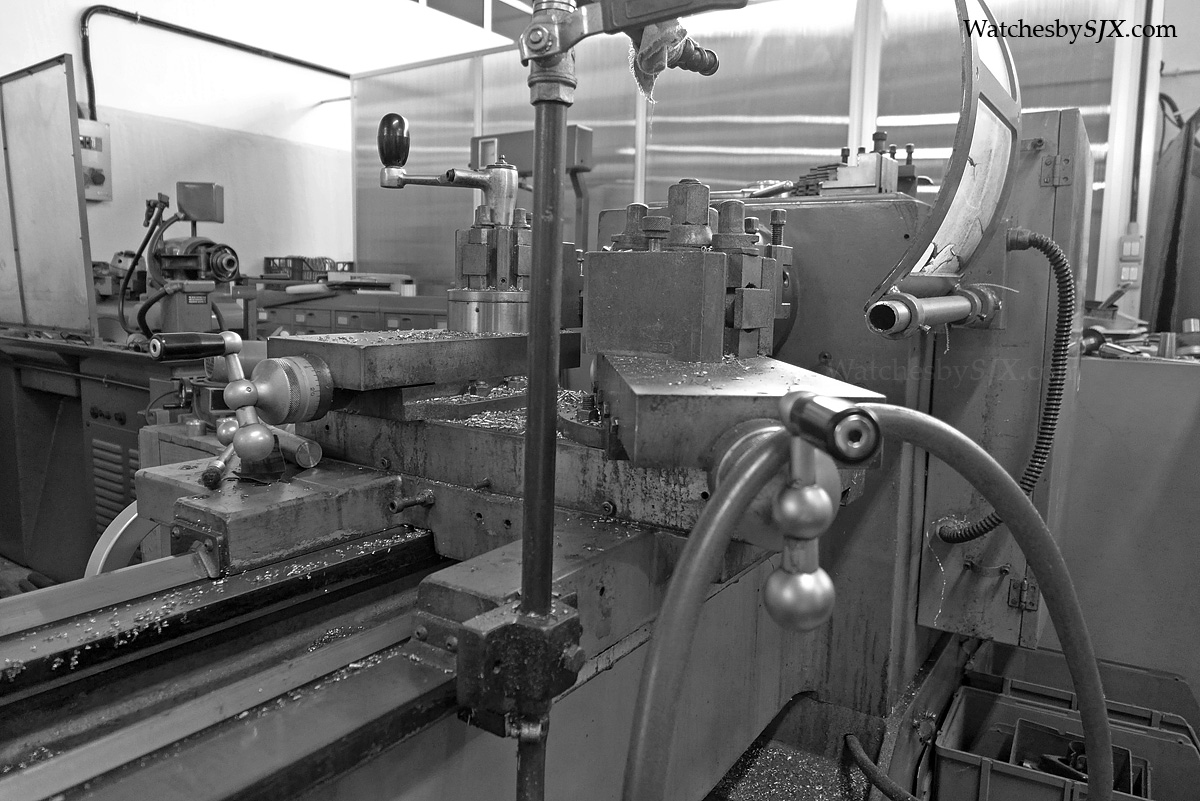 Back to top.
---
You may also enjoy these.