News: Buben & Zorweg Time Mover Handwound – a high-tech solution for manual-wind watches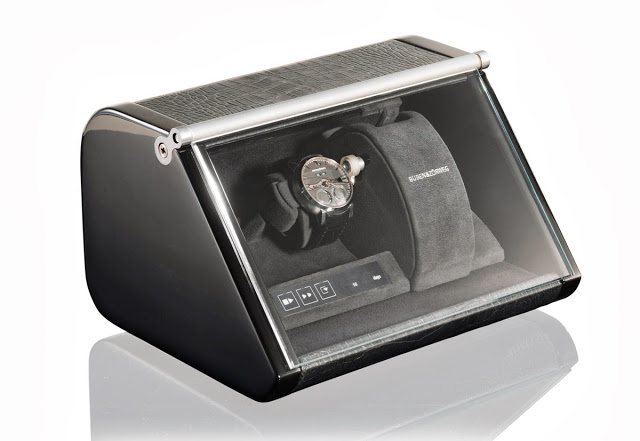 Buben & Zorweg recently unveiled a winder for handwound watches, controlled by a sophisticated software which ensures the watch is always wound optimally.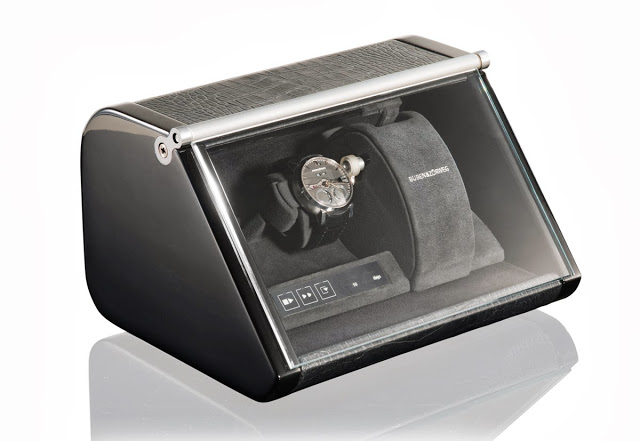 Austrian winder maker Buben & Zorweg newest product is the Time Mover Handwound. This keeps manual-wind watches constantly running while maintaining optimum tension in the mainspring. While the Time Mover Handwound is not the first such winder, it is certainly the most well conceived. Set up to wind a single watch, though models for multiple watches are in development, the Time Mover Handwound has a pair of rubber-coated rollers which turn the crown. They work in much the same way as the thumb and forefinger do when winding the watch. And because the cushion for the watch is adjustable laterally as well as diagonally, this will fit practically any wristwatch, including those with the crown at two or four o'clock.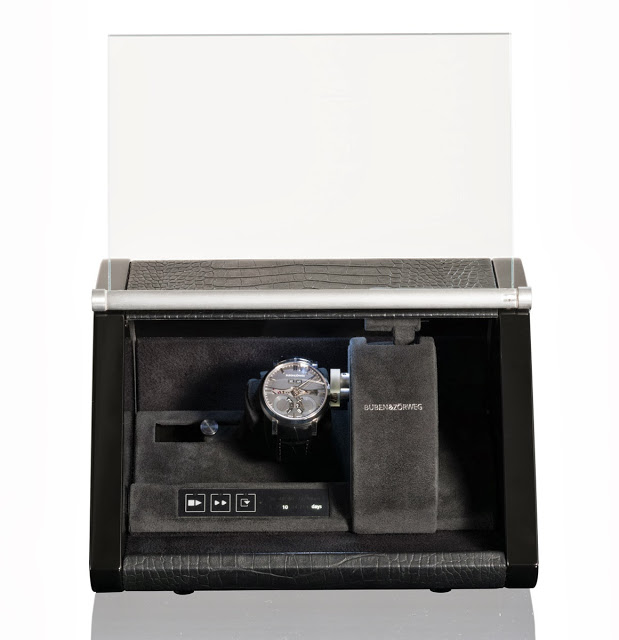 More impressive is the intelligent software behind the winder, which is powered by batteries or AC power. When a watch is put in, the owner must first input the approximate power reserve of the watch, ranging from 48 hours to several days, to give the winder an rough idea of how much winding is necessary. Subsequently, the winder will wind the watch to the maximum, and then stop to allow the watch to run down to half of the programmed power reserve. And then it will rewind the watch to the maximum once again, which helps it approximate how much winding is necessary. Over the long term, the winder will keep the watch wound to just over half of the power reserve, so as not to overly tension the mainspring. Additionally, there is a rapid wind function – it winds the watch fully in a couple of minutes – which the owner can activate if he wishes to wear the watch. But the Time Mover Handwound cannot handle watches with mainsprings which slip when fully wound since it requires a stop mechanism in the barrel to indicate the watch is fully wound. This is a perfect, but pricey, solution for manual wind perpetual calendar watches. In Singapore the Time Mover Handwound retails for S$9095 (~US$7200), including 7% tax, for the set comprising the winding module and ebony wood case with glass lid. The winder module along retails for S$6955 (~US$5500). – SJX
Back to top.
---
You may also enjoy these.