A terrific article on world time watches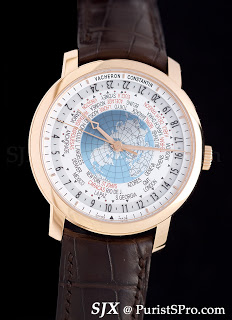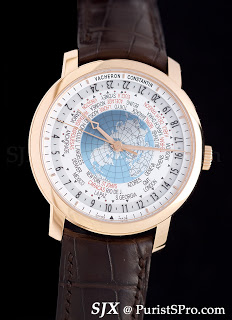 The VC Patrimony Traditionnelle World Time
A good friend of mine and fellow watch collector, Alex Ghotbi, who is the Community Manager at Vacheron Constantin, recently published a tremendous article on the history of world time watches. VC has a surprisingly long history with the Louis Cottier world time – it made the second every Cottier world time pocket watch – though it is so strongly associated with Patek Philippe, who came in third, thanks to shrewd marketing and strong auction results (or are they one and the same?). Alex even tells the unfortunate story of how Sir Sandford Flemming came to devise the time zones of the world in 1879.
I highly recommend Alex's article on official VC forum The Hour Lounge.
Also, a few weeks ago I wrote a short piece on the Patrimony Traditionnelle World Time which VC launched at SIHH 2011.
– SJX
Back to top.
---
You may also enjoy these.