Highlights: Sotheby's Paris "Fine Watches" Online Auction
A varied line-up from a Rolex 6542 in gold to a CVDK Planetarium.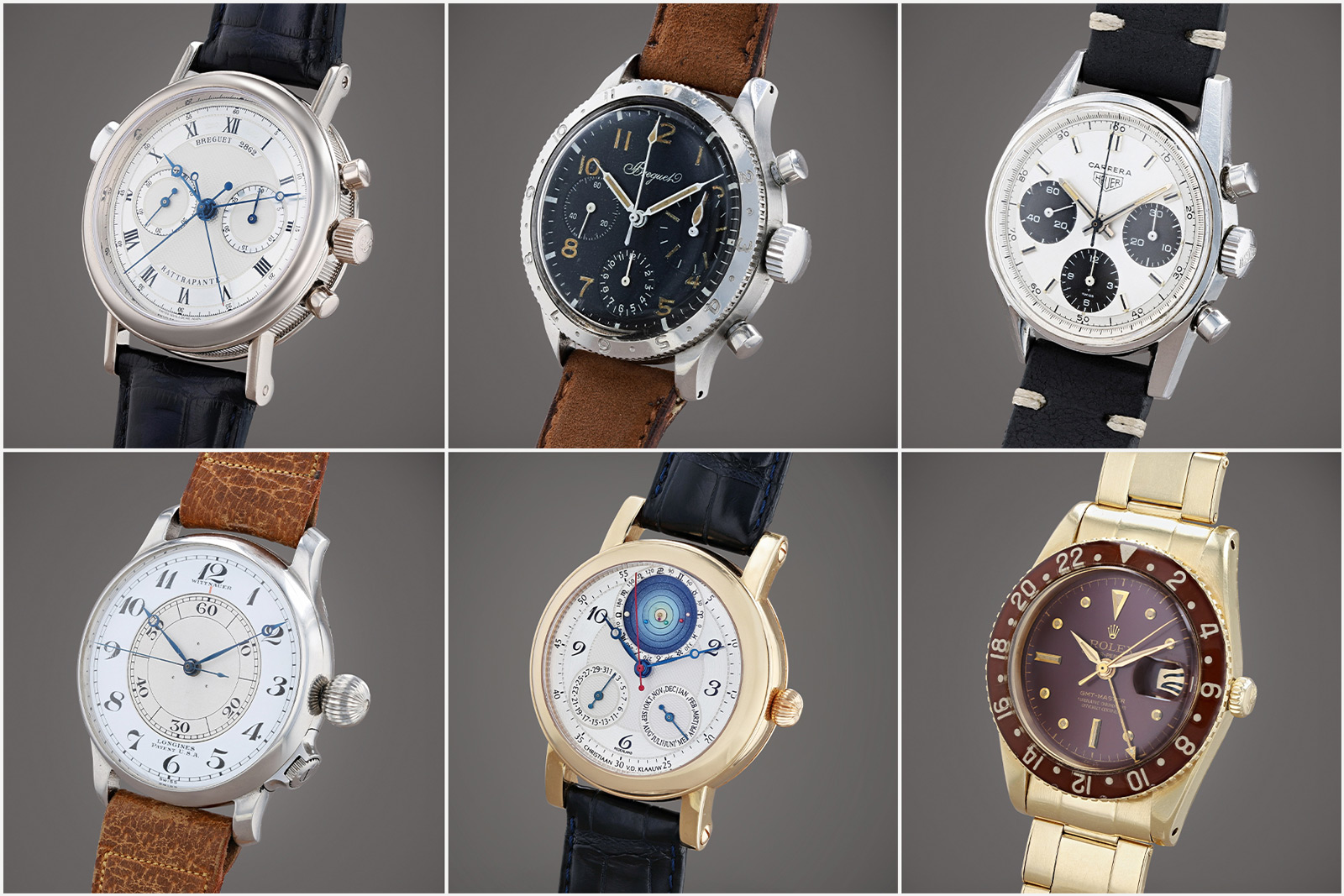 Sotheby's Fine Watches has just opened online, marking the start of the fall auction season. Curated by the auctioneer's Paris office led by Benoit Colson, the sale promises a diverse selection of vintage and contemporary watches from establishment names like Rolex and Breguet, along with a handful of independent watchmakers.
While the complete catalogue boasts 160 lots, we have put together a selection of interesting highlights ranging from value-buy complications like a Breguet rattrapante chronograph to the unusual first-generation Christiaan Van Der Klaauw planetarium, along with a very nice vintage Rolex GMT-Master ref. 6542.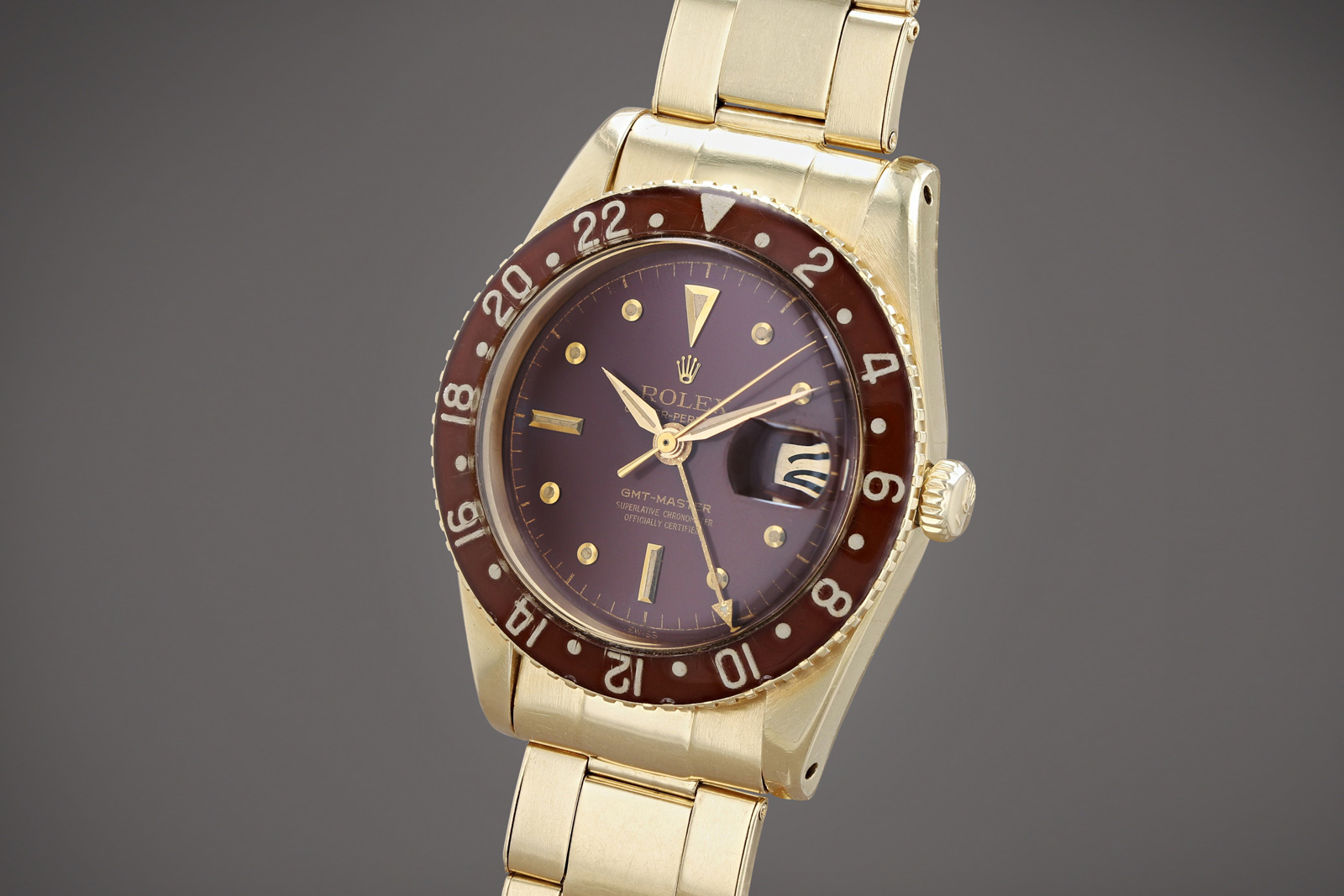 And for European buyers, Sotheby's is notable for being the sole global auction house conducting watch auctions within the European Union – majority of such sales are in Geneva and London – which gives clients the chance to purchase watches without the hassle associated with import taxes.
Fine Watches takes place online September 15-29. All the watches will be on show at the preview exhibition inside Sotheby's Paris office located at 76 Rue du Faubourg Saint Honoré. Registration for bidding and the catalogue can be found on Sothebys.com.
---
The Rolex GMT-Master ref. 6542 was mostly in stainless steel with the distinctive "Pepsi" bezel. However, the present lot stands as out for being in yellow gold with a brown bezel and matching dial with nipple-shaped hour markers. Dating to 1958, this example is notable for retaining its bakelite bezel, which is fragile and often damaged to replaced.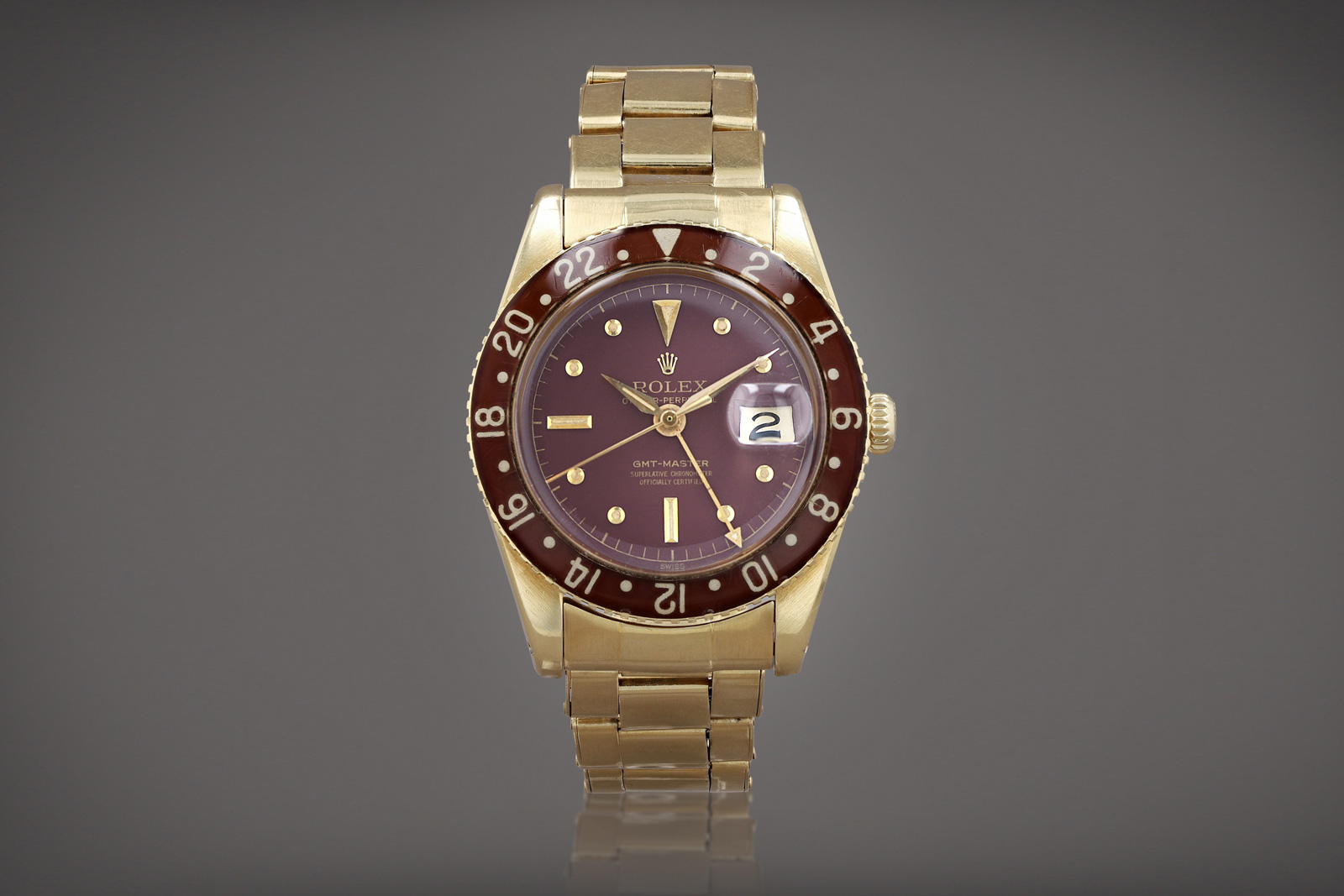 The watch shows honest wear but all its defining elements are preserved well. The 38 mm case still has its original proportions, including the bevels along the lugs that have been softened by time but obvious.
The watch is accompanied by a rare expandable, riveted Oyster bracelet with end links stamped "58" and a clasp bearing the hallmark of 1958, making it a seamless match for the watch itself.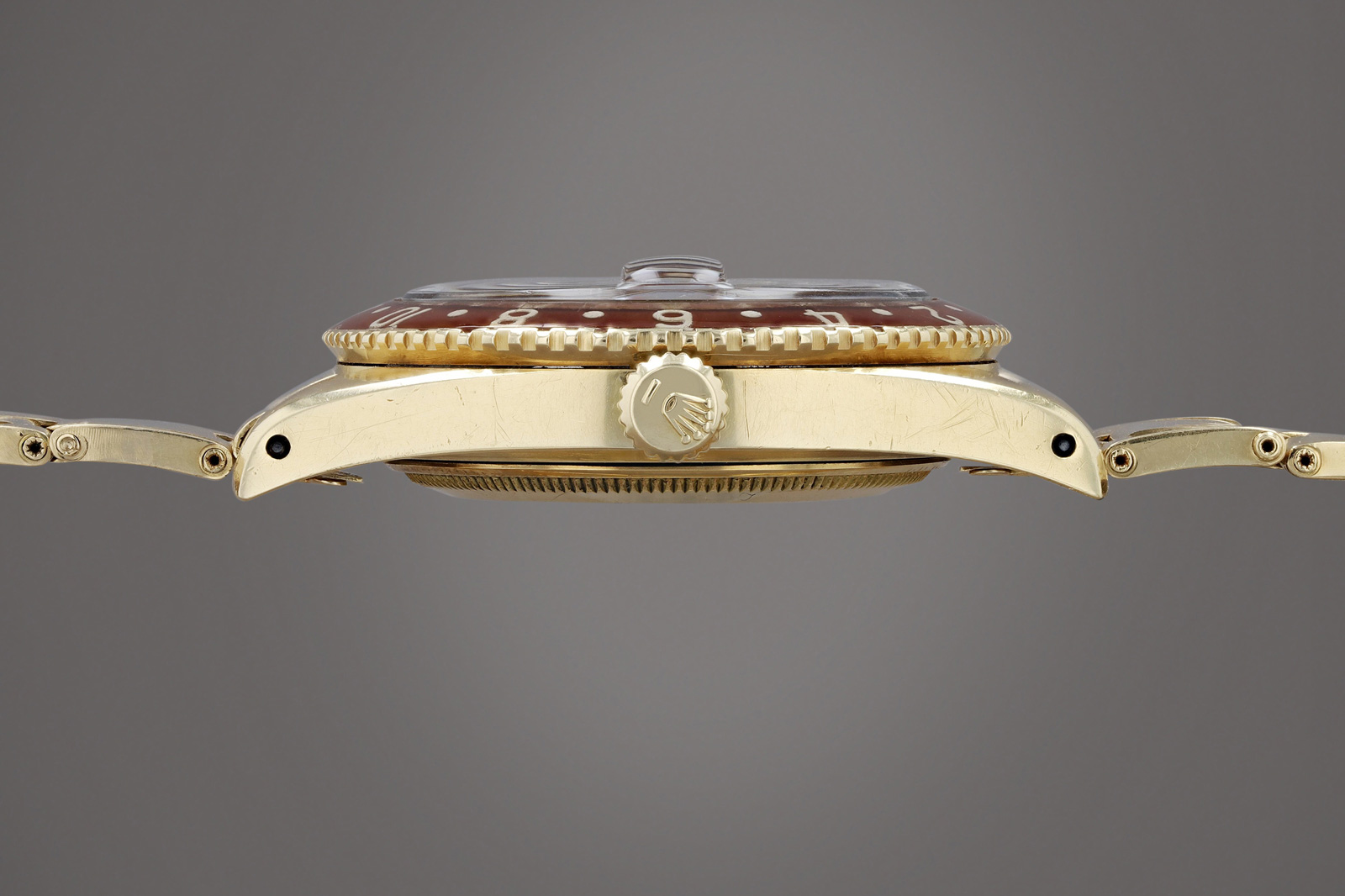 The watch is being offered on its own and has an estimate of €100,000-200,000, or about US$106,600-213,100. For more, check out the catalogue.
---
Breguet's first-generation split-second chronograph, the ref. 3947 Rattrapante is powered by a highly-regarded Lemania 2320 base movement, known for its classical, column-wheel design. It is one of the best values amongst modern-day split-seconds chronographs.
Breguet ingeniously upgraded the Lemania movement with a split-seconds function, a feat shared only with the Patek Philippe ref. 5004 that is similarly Lemania-based. This explains the twin seconds hands in the centre, along with the pusher at 10 o'clock for the split seconds. (The second generation model moved the pusher to be co-axial with the crown.)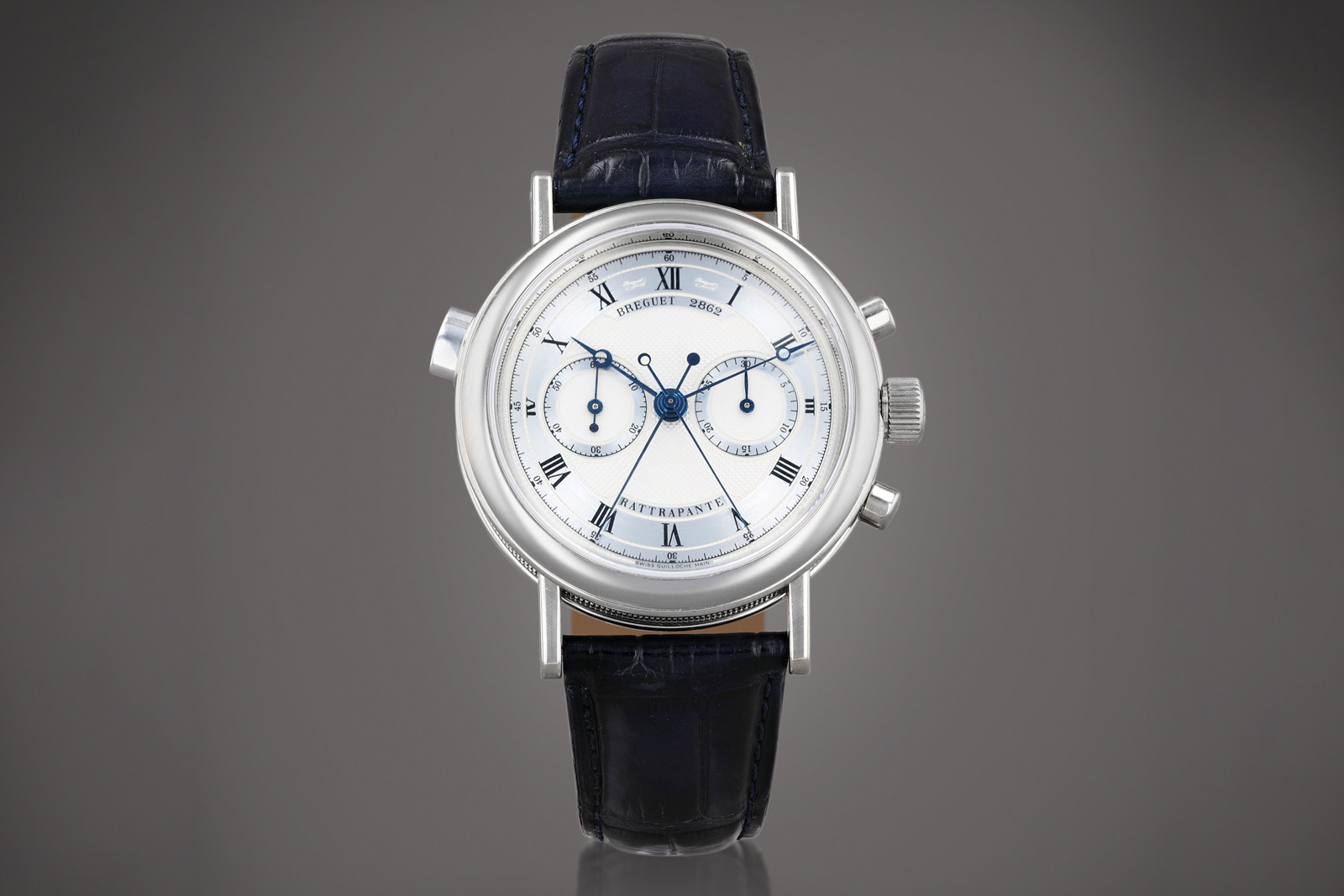 This model boasts a 38 mm white gold case, highlighting Breguet's signature design elements, including the intricately textured coin edge case band and well-proportioned features on its guilloche dial.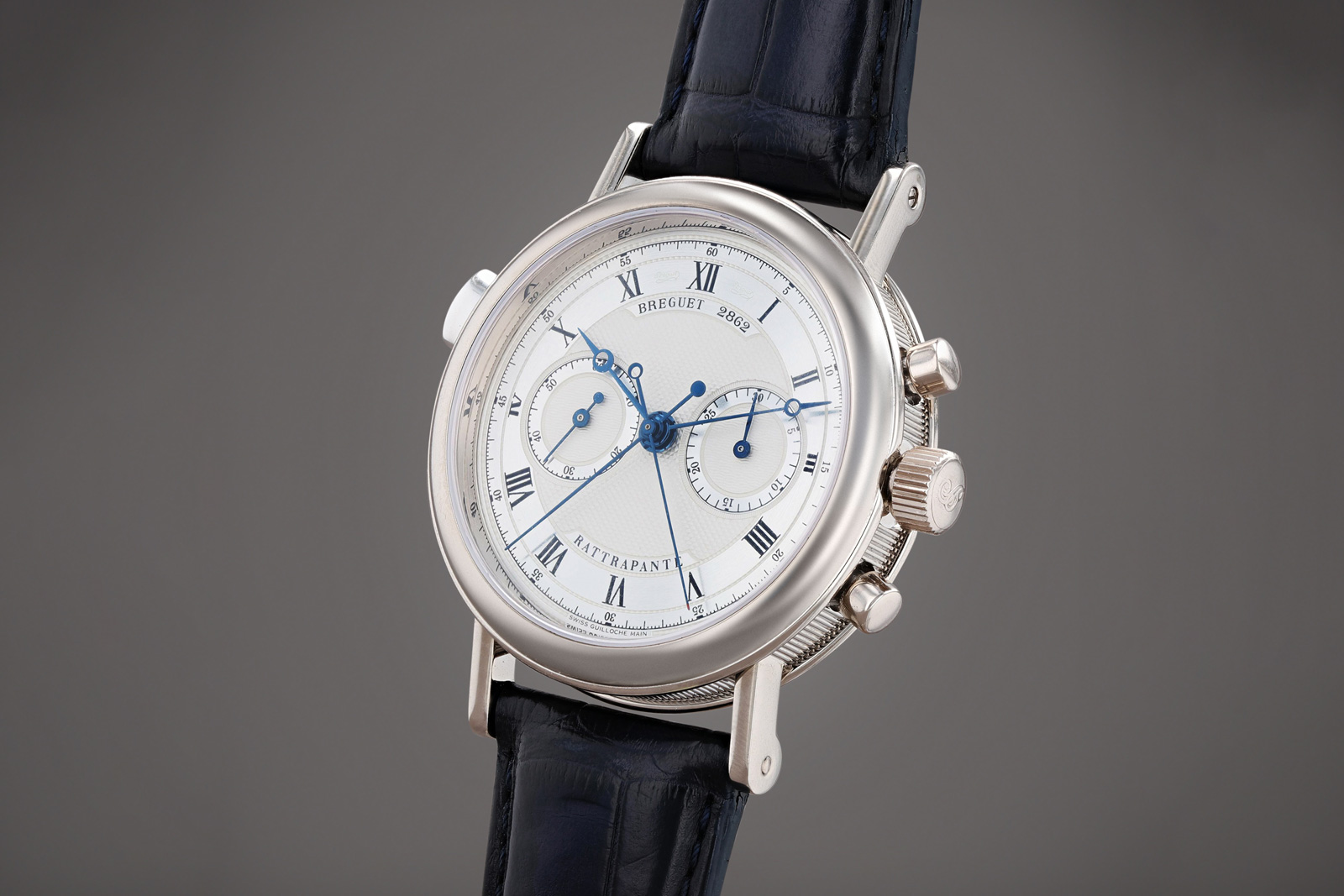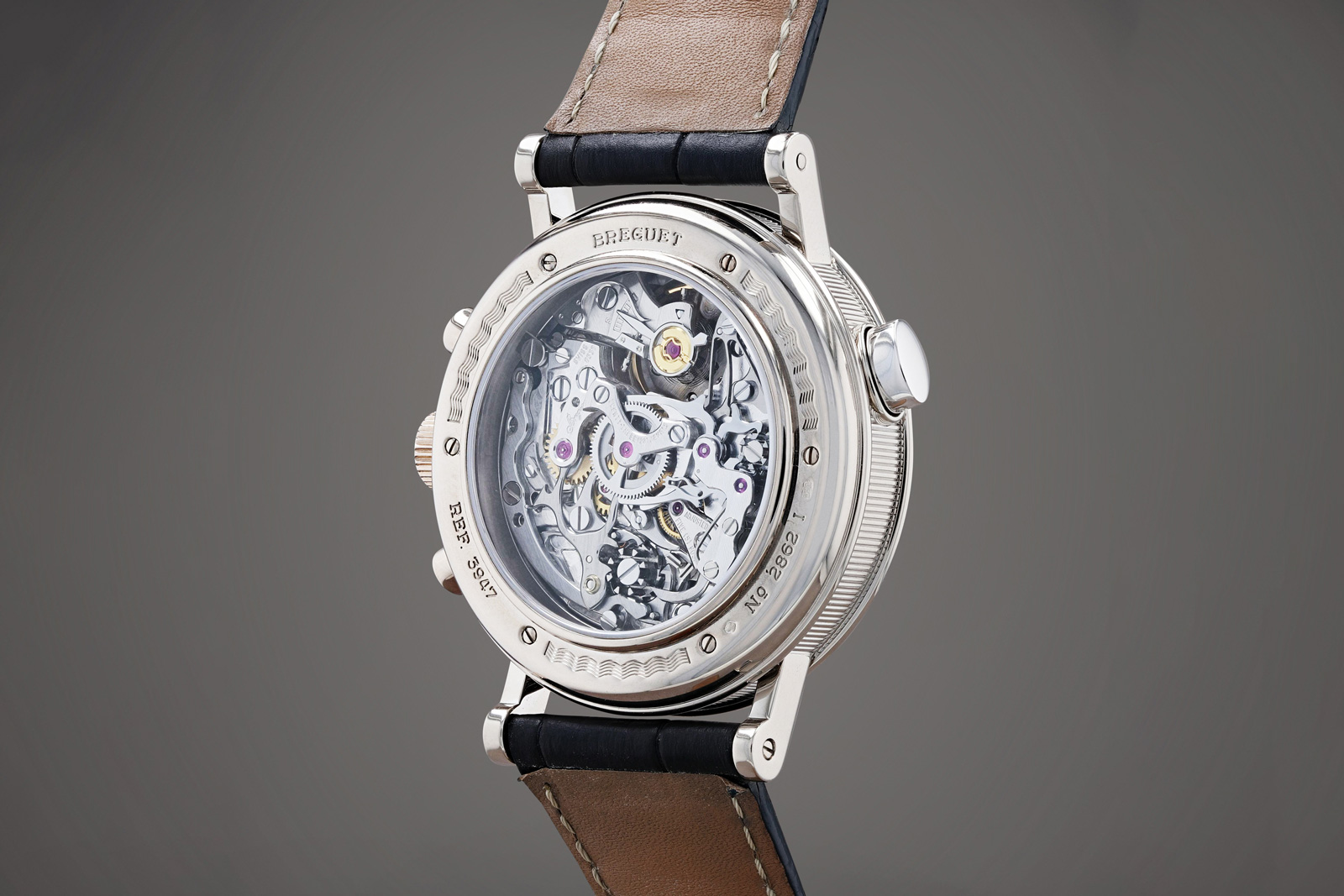 Producing sometime in the early 2000s, this timepiece is in impeccable condition and is accompanied by the certificate of origin. It carries an estimate of €20,000-30,000, or about US$21,300-32,000. For more, see the catalogue entry.
---
Throughout its 70-year history – culminating in the recent relaunch of the model – there have been numerous iterations of the Type XX. Among these, the civilian version stands out as the most sought-after Breguet chronograph model. It is distinguished by its three-register dial and thin engraved bezel.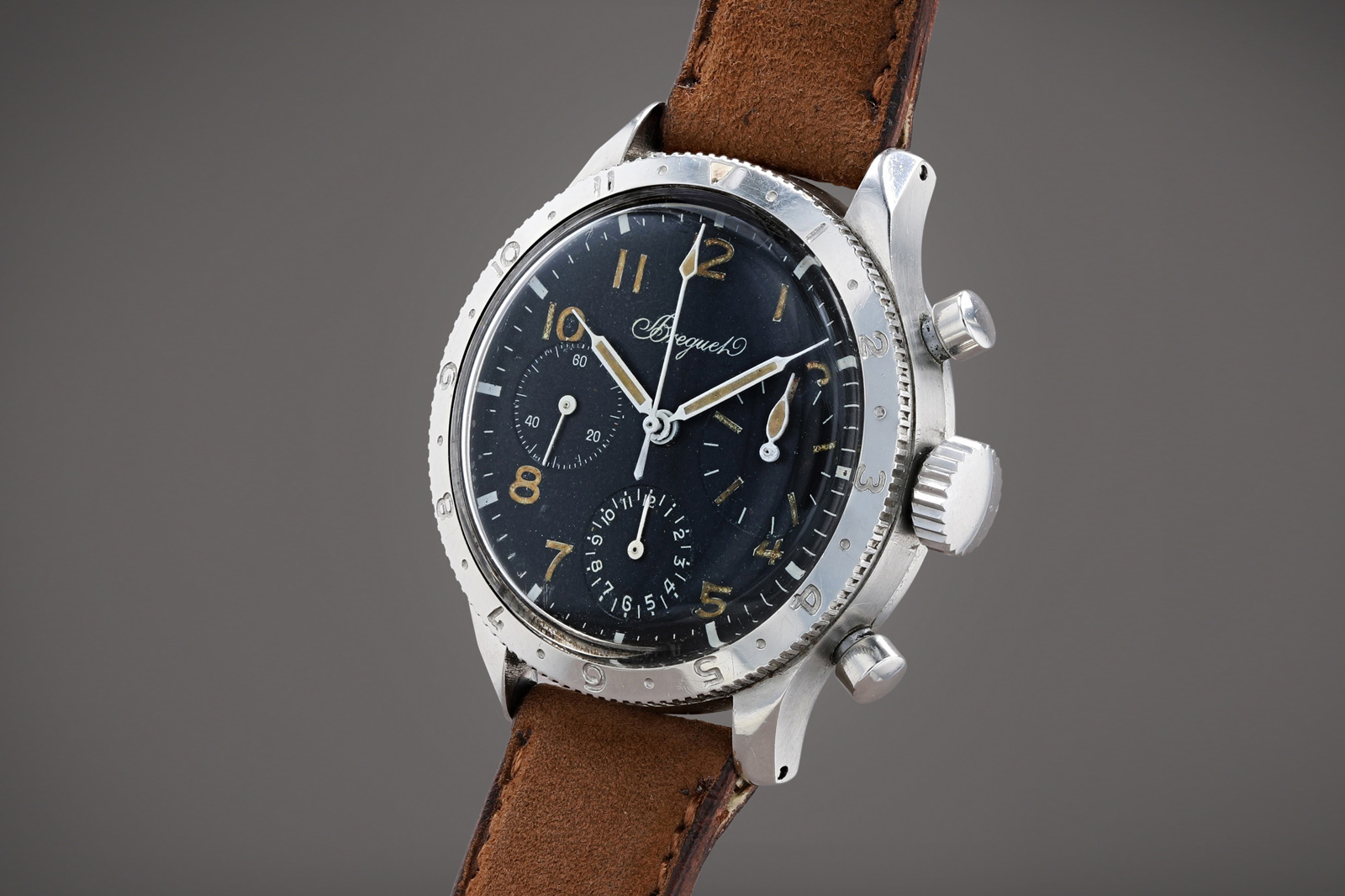 This particular watch is powered by the Valjoux 225 movement, notable for its unconventional 15-minute chronograph subsidiary dial, in contrast to the more typical 30-minute counter found on the Air Force models.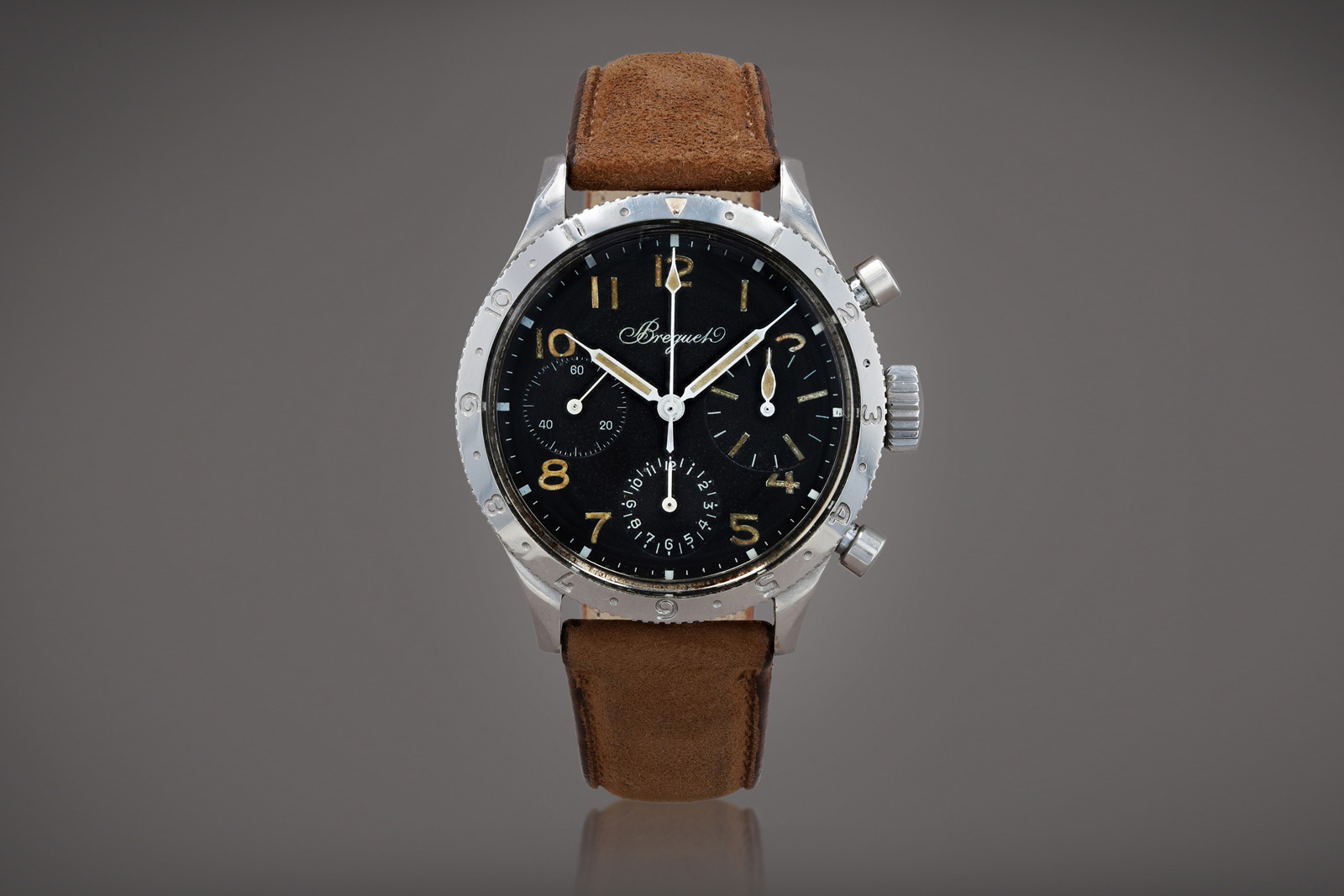 This design choice likely aimed to enhance ease and precision in readability. Notably, this example with 38 mm case appears to be in excellent condition, but offered as a watch only.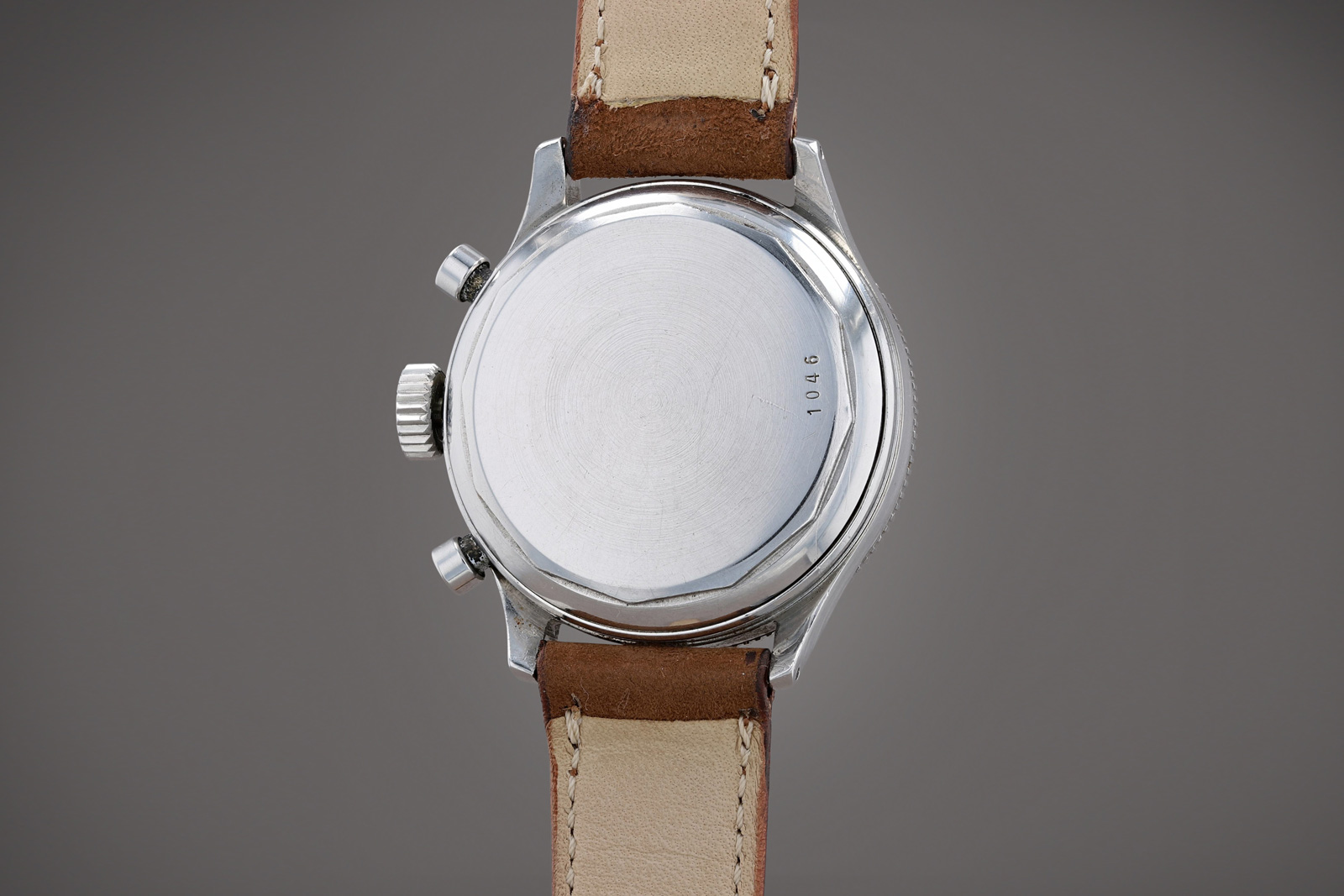 It carries an estimate of €20,000-35,000, or about US$21,300-37,000. Lot details can be found here.
---
This beautiful and distinguished example of the celebrated Weems timepiece, developed by Phillip Van Horn Weems, a Lieutenant Commander in the US Navy, was delivered to Longines-Wittnauer in the USA in 1948. It boasts a double-signed dial and features the "LXW" marking on the movement, solidifying its importation to America.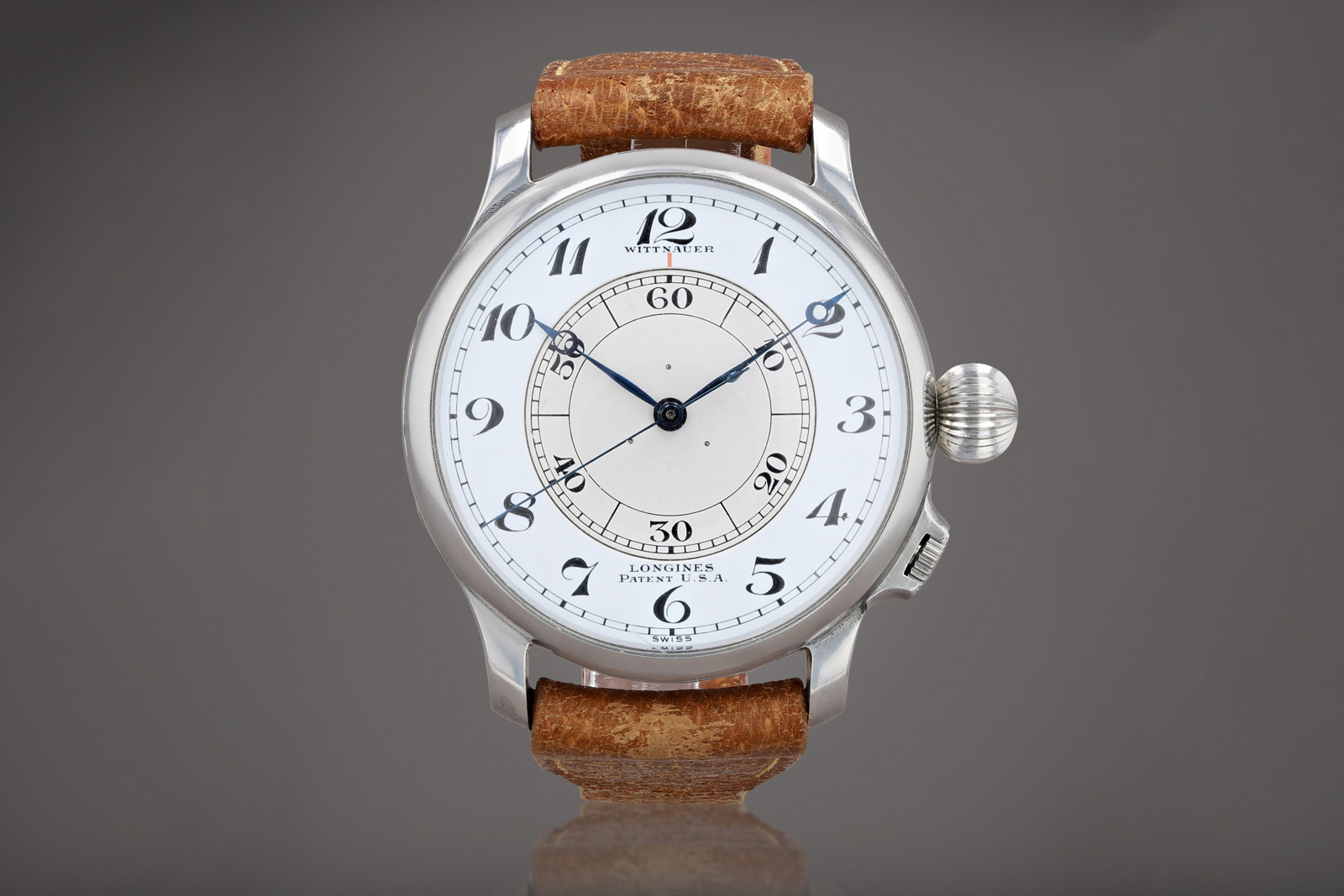 In 1929, Van Horn Weems collaborated with Longines and Wittnauer to create the Weems Second-Setting watch, a significant advancement in nautical navigation. Since then, original Longines Weems Second-Setting watches have been exceedingly rare and highly sought after by collectors. Its very limited production made these timepieces accessible only to affluent individuals.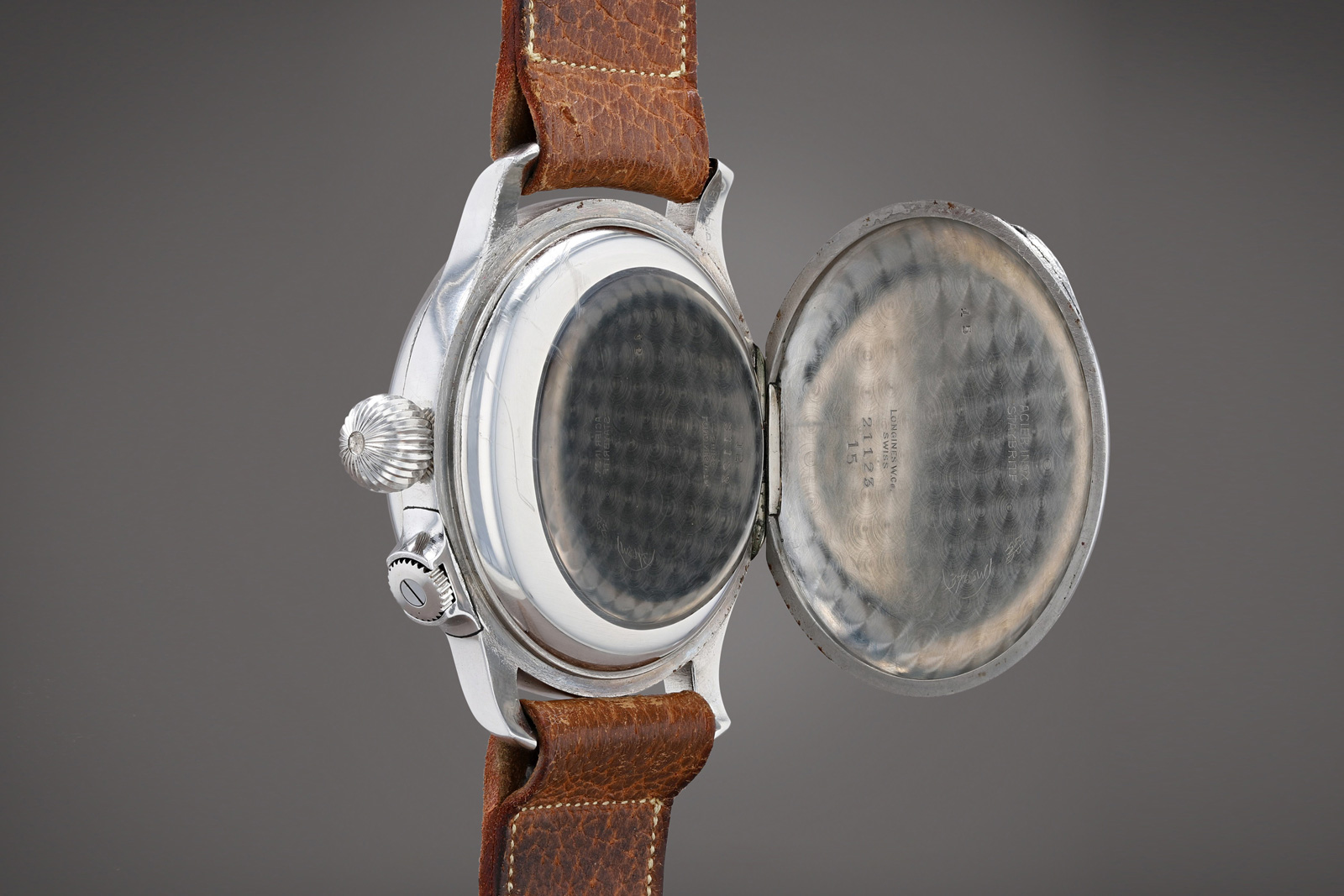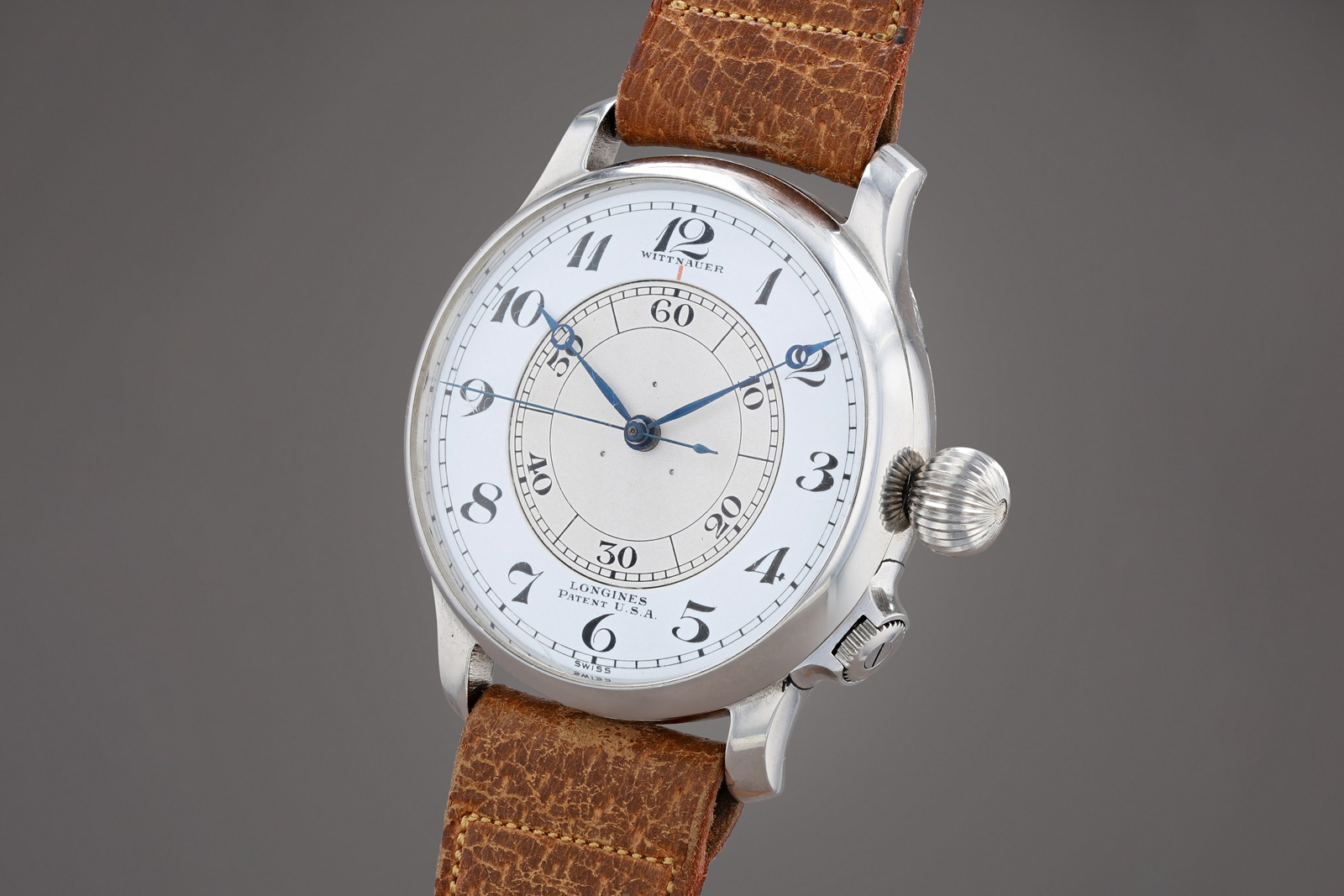 The example, whose case measures 47 mm, is accompanied by an extract from the archives. It carries an estimate of €14,000-24,000, or about US$15,000-25,600. Details can be found here.
---
In approximately 1968, the Carrera 2447 SN and 2447 NS models brought a distinctive dial register layout to the Heuer Carrera lineup. The SN featured a "Panda" dial, while the NS boasted the "reverse Panda" configuration. The 2447 SND, however, stands out as the rarest among them. It showcases a "Panda" dial but with the unique addition of a decimal scale on the outer track.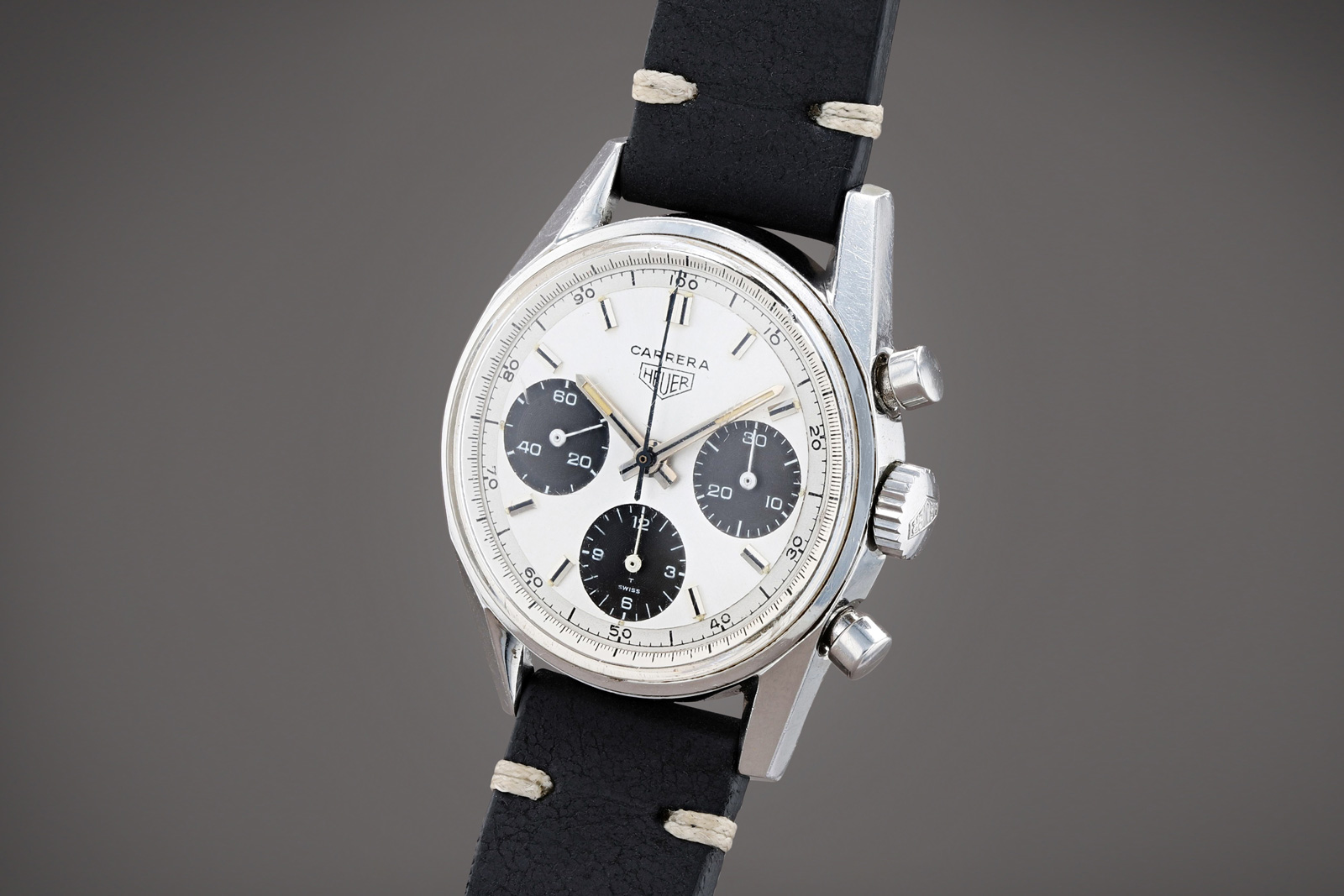 Similar to the initial generation Carrera, the dial exhibits a two-tone presentation, with a textured finish on the outer track and a sunburst finish on the main dial.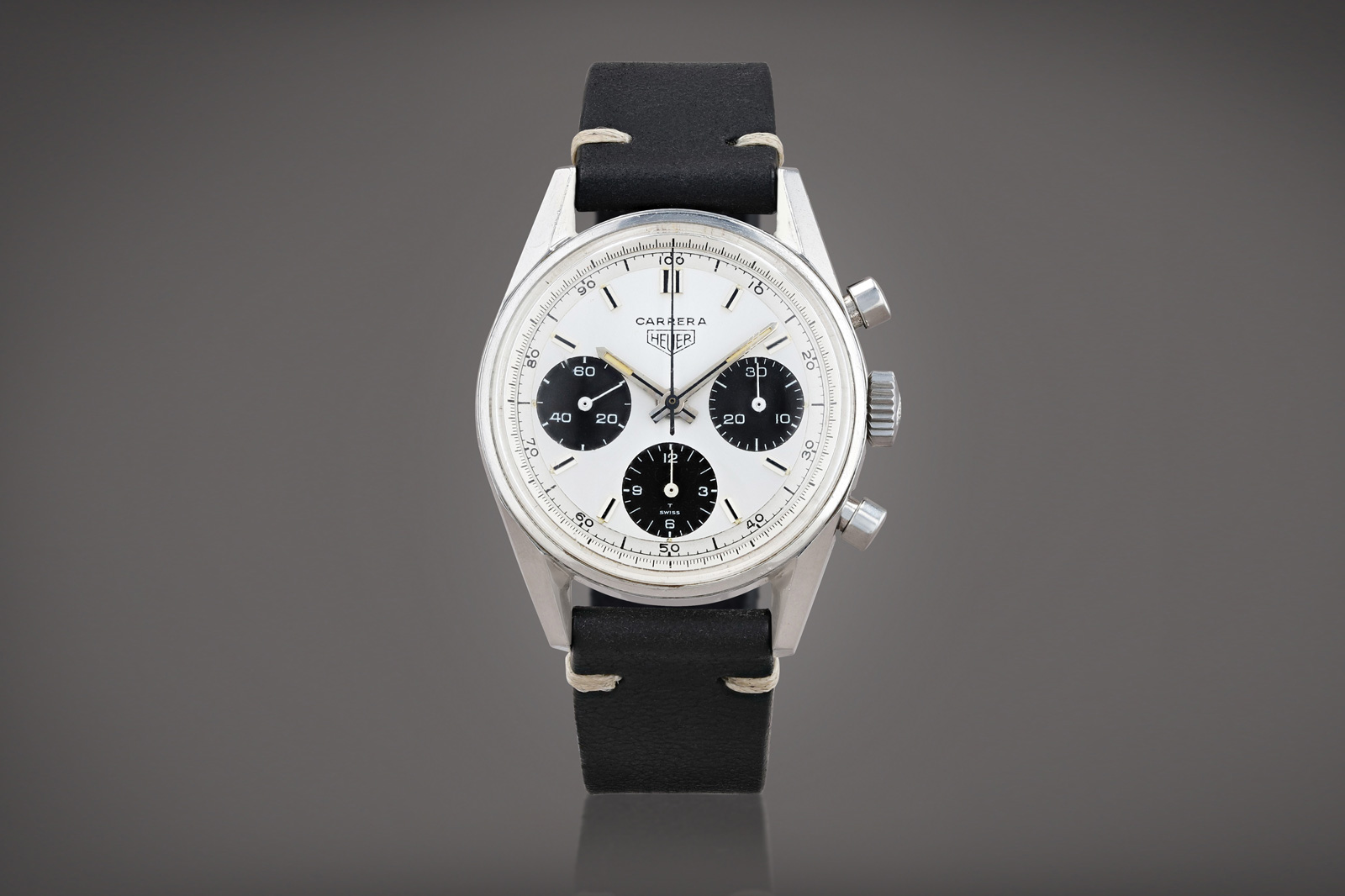 This particular specimen, with a 35.5 mm case, belongs to the rarest variants within the 2447 range, with fewer than 25 examples known to the market. The present watch features a Swiss-only dial without the "T", denoting the use of tritium, and it is in excellent condition.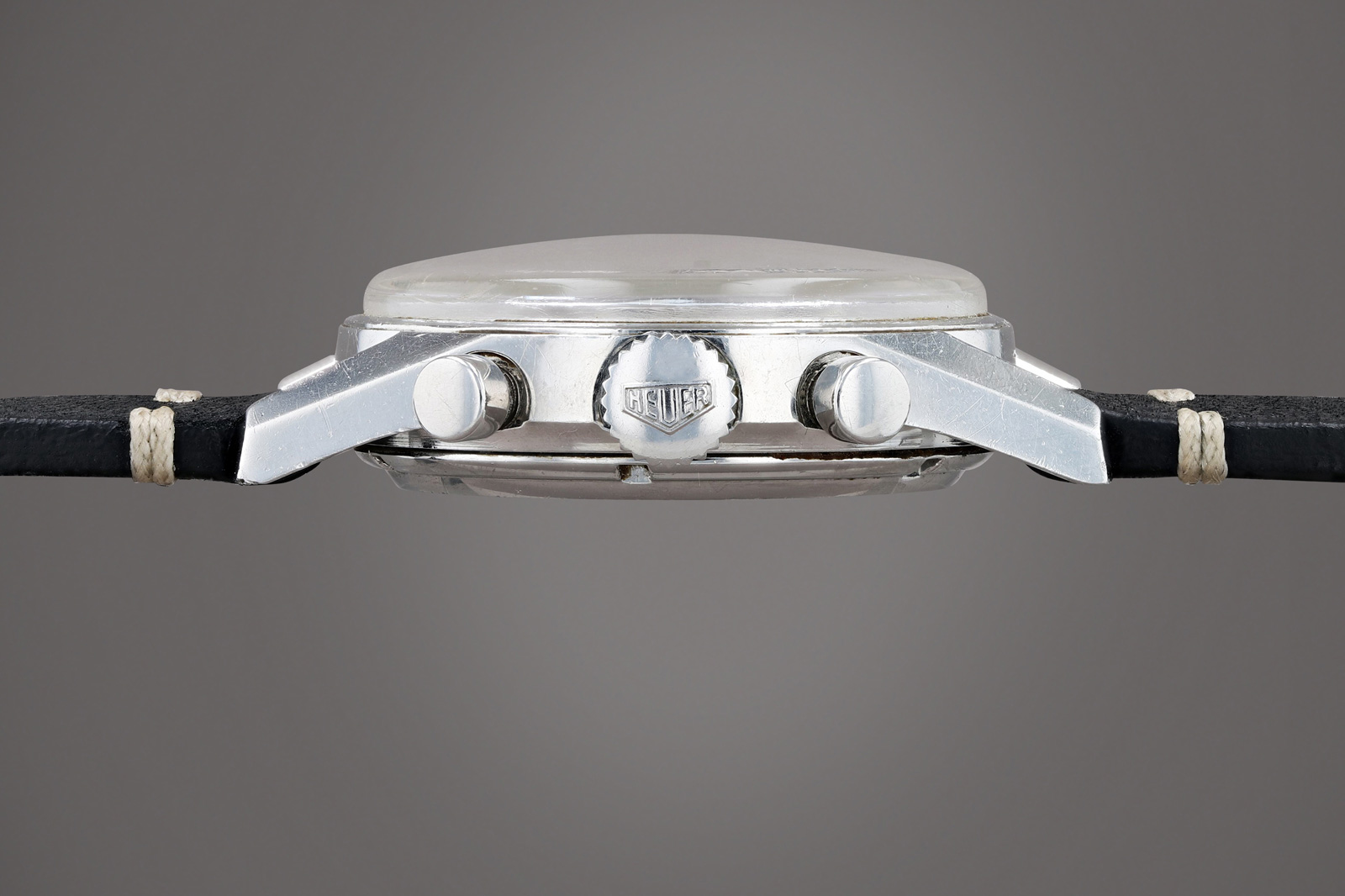 This carries an estimate of €20,000-30,000, or about US$21,300-32,000. For more, check out the catalogue. 
---
Christiaan Van Der Klaauw, a distinguished and now retired Dutch independent watchmaker, holds an esteemed position as an honourable member of the AHCI (Académie Horlogère des Créateurs Indépendants). He has earned global acclaim as a maestro in crafting astronomical complications.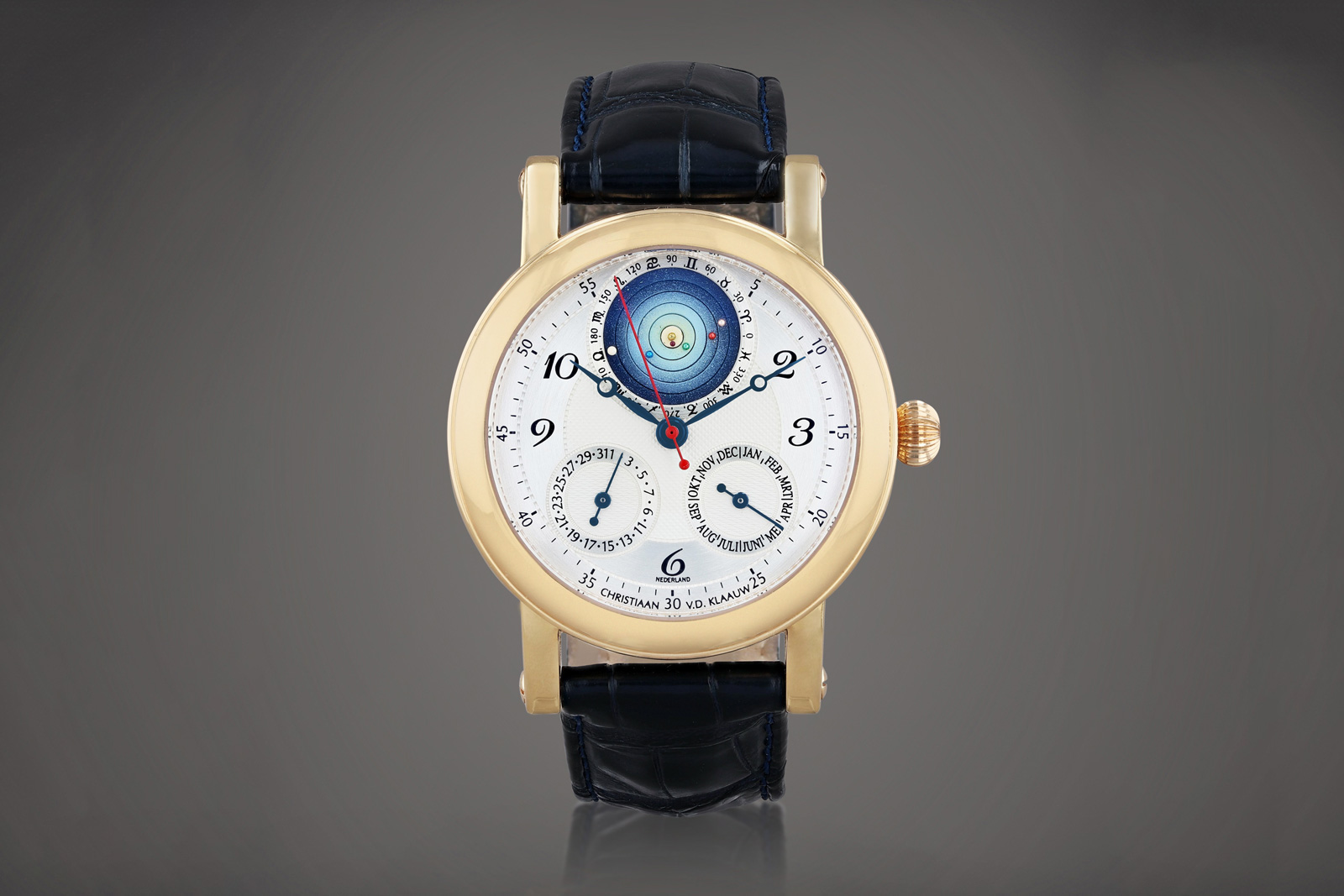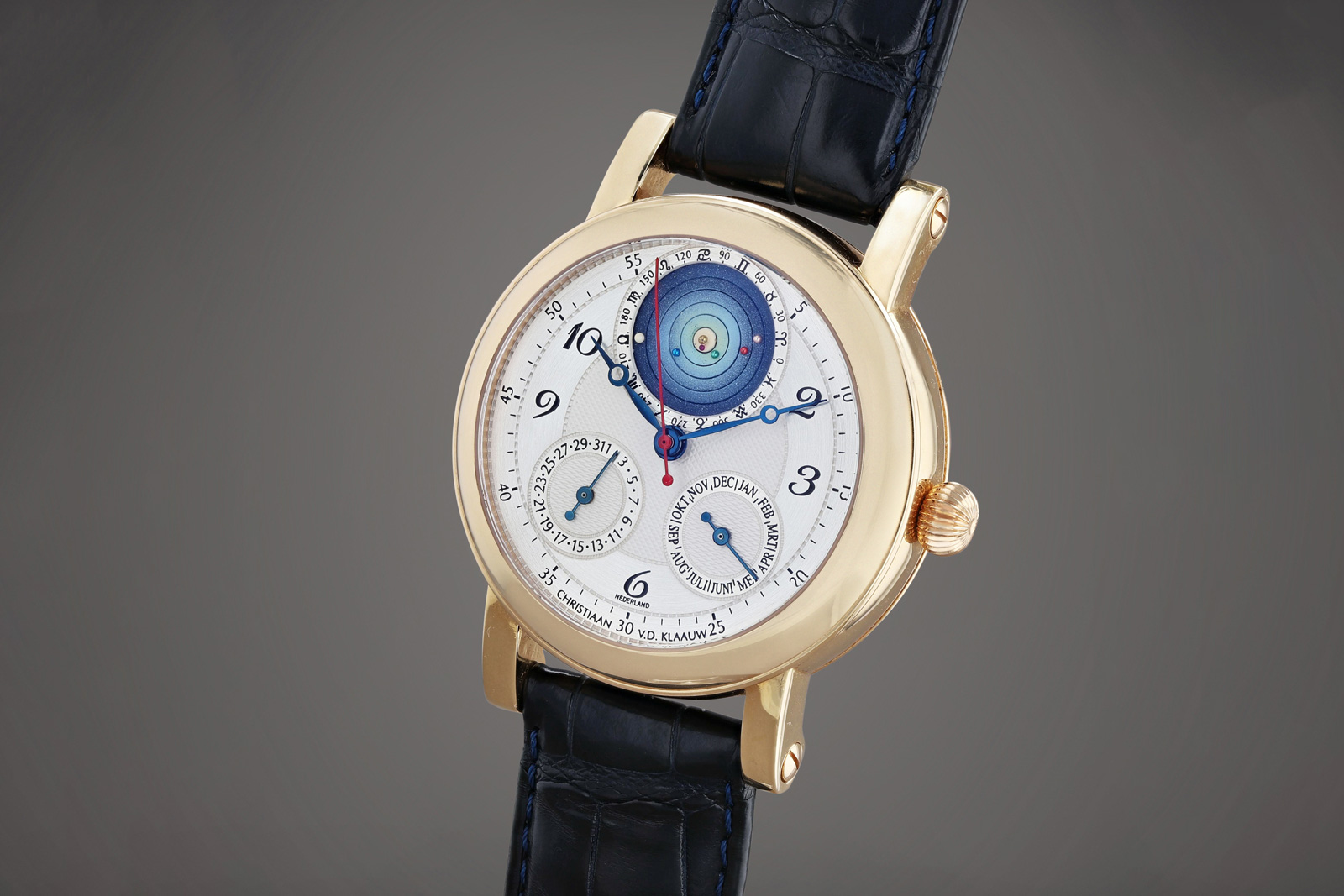 Beyond its timekeeping function, the present Planetarium 2000 boasts additional features, including date and month indications, Zodiac sign displays, and a planetarium function, which stands as the world's most miniature of its kind.
Notably, the present lot utilises a fine Glashütte Original movement as its base, distinguishing it from the more common models powered by a modified ETA movement. The case rose gold case measures 40 mm.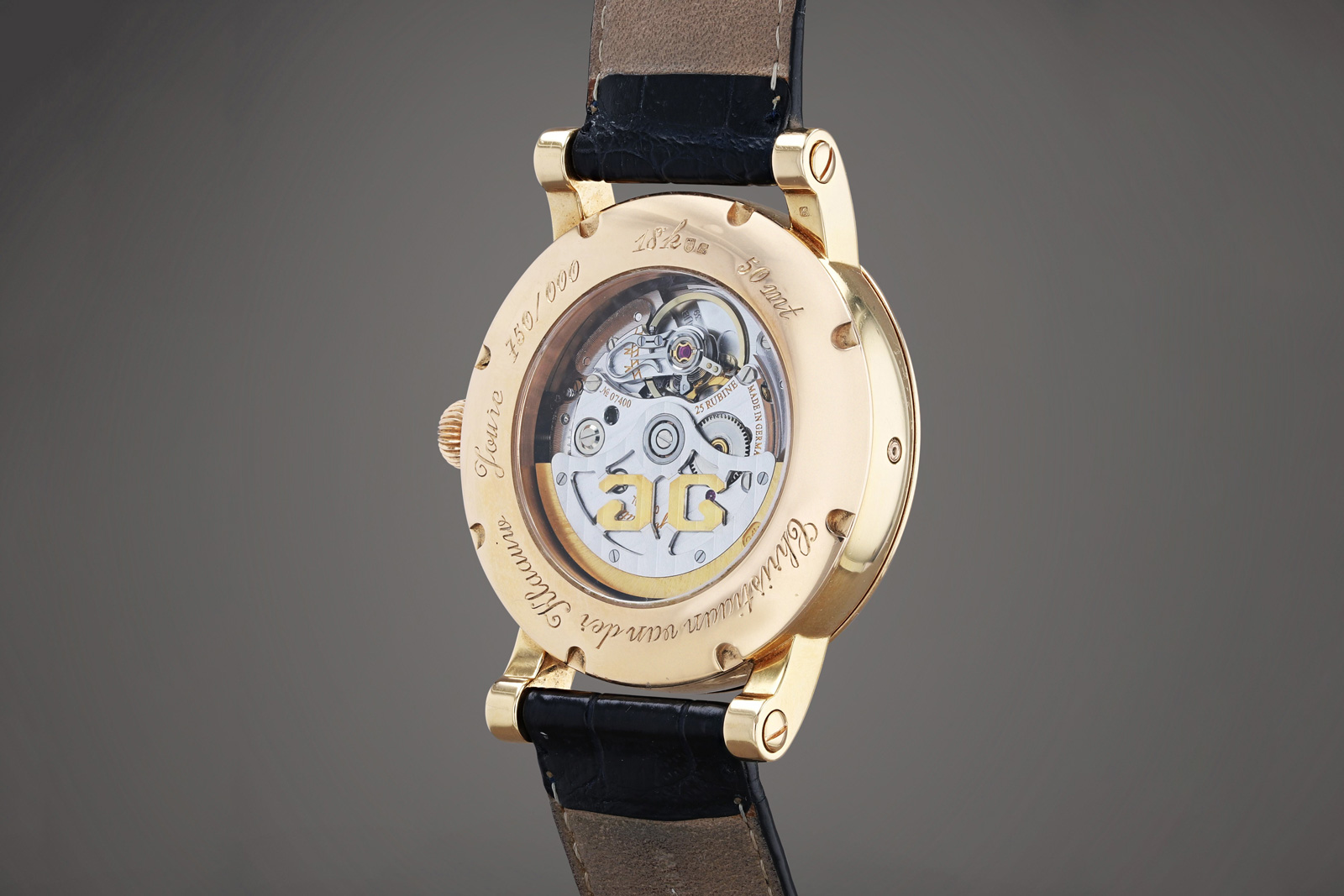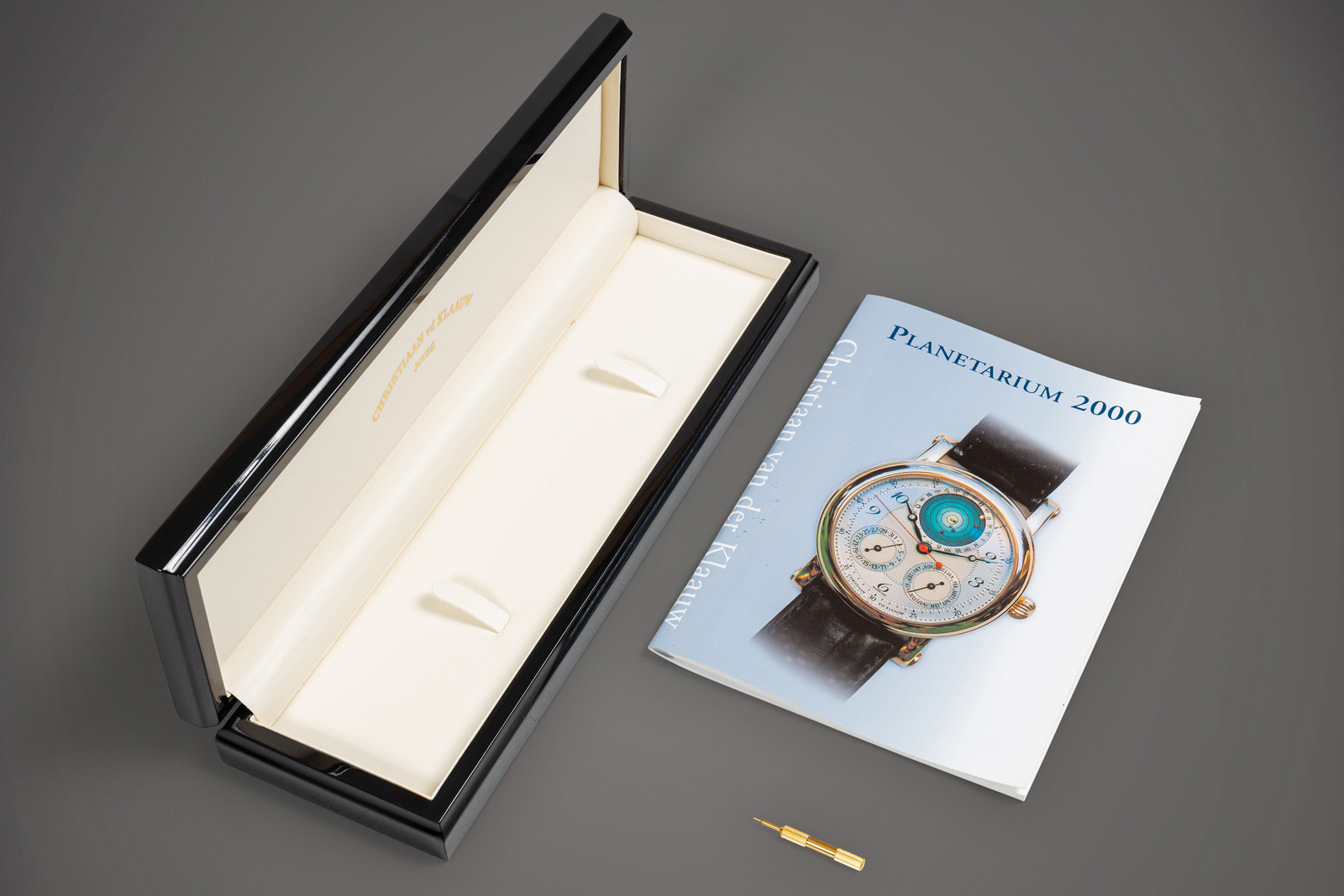 Accompanied only by its presentation box, instruction manual and a setting pin, it carries estimate of €12,000-24,000, or about US$12,800-25,600. For more, see the catalogue.
---
Auction information
The online auction opens on September 15 at 4:00 pm, and closes on September 29 at 1:00 pm. Dates and times are local to Paris (GMT+2).
During the course of the auction, all lots will be on show at Sotheby's Paris in a preview exhibition that's open daily September 22-28.
Sotheby's
76 Rue du Faubourg Saint Honoré
75008 Paris
France
For the full catalogue, as well as the online bidding, visit Sothebys.com.
---
This was brought to you in collaboration with Sotheby's.
Back to top.
---
You may also enjoy these.