Atelier de Chronométrie Introduces the AdC30 "Only Watch 2023"
Tastefully restrained.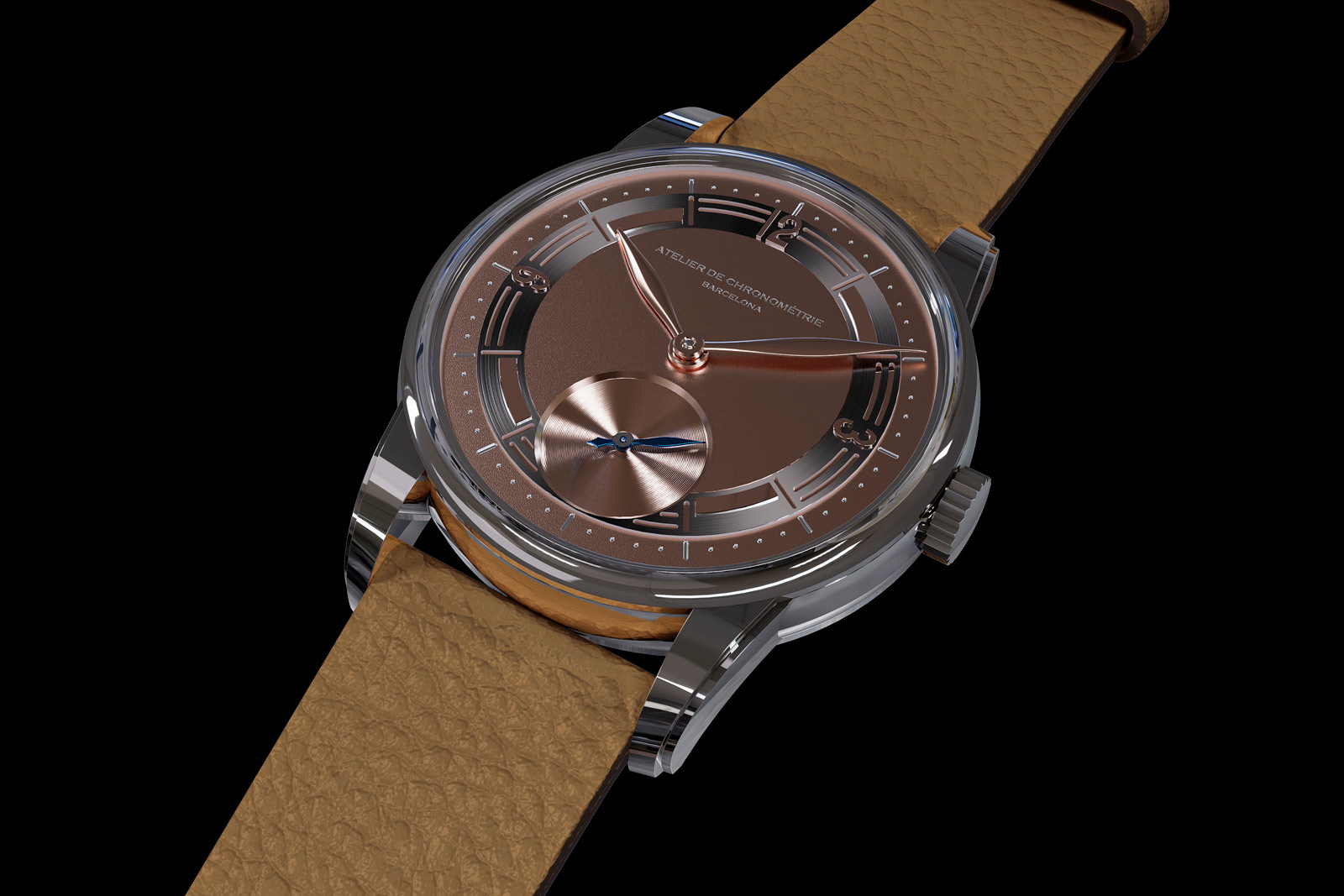 For its second outing at Only Watch, Barcelona-based Atelier de Chronométrie (AdC) created the AdC30, which takes the independent watchmaker's proven formula to a new level with an in-house movement, a new case design, and a handmade dial. 
Initial thoughts
The AdC30 stands out from most of the other lots in the upcoming Only Watch auction due to its restraint. While most of the other lots are characterised by their use, or overuse, of bright colours, the AdC30 sticks to the mid-century motifs that have enabled the brand to establish a distinctive brand identity in just nine years – no easy feat for a brand that exclusively produces one-off watches by special order. This coherent aesthetic is no doubt thanks to founder Santi Martinez's cultivated eye for detail.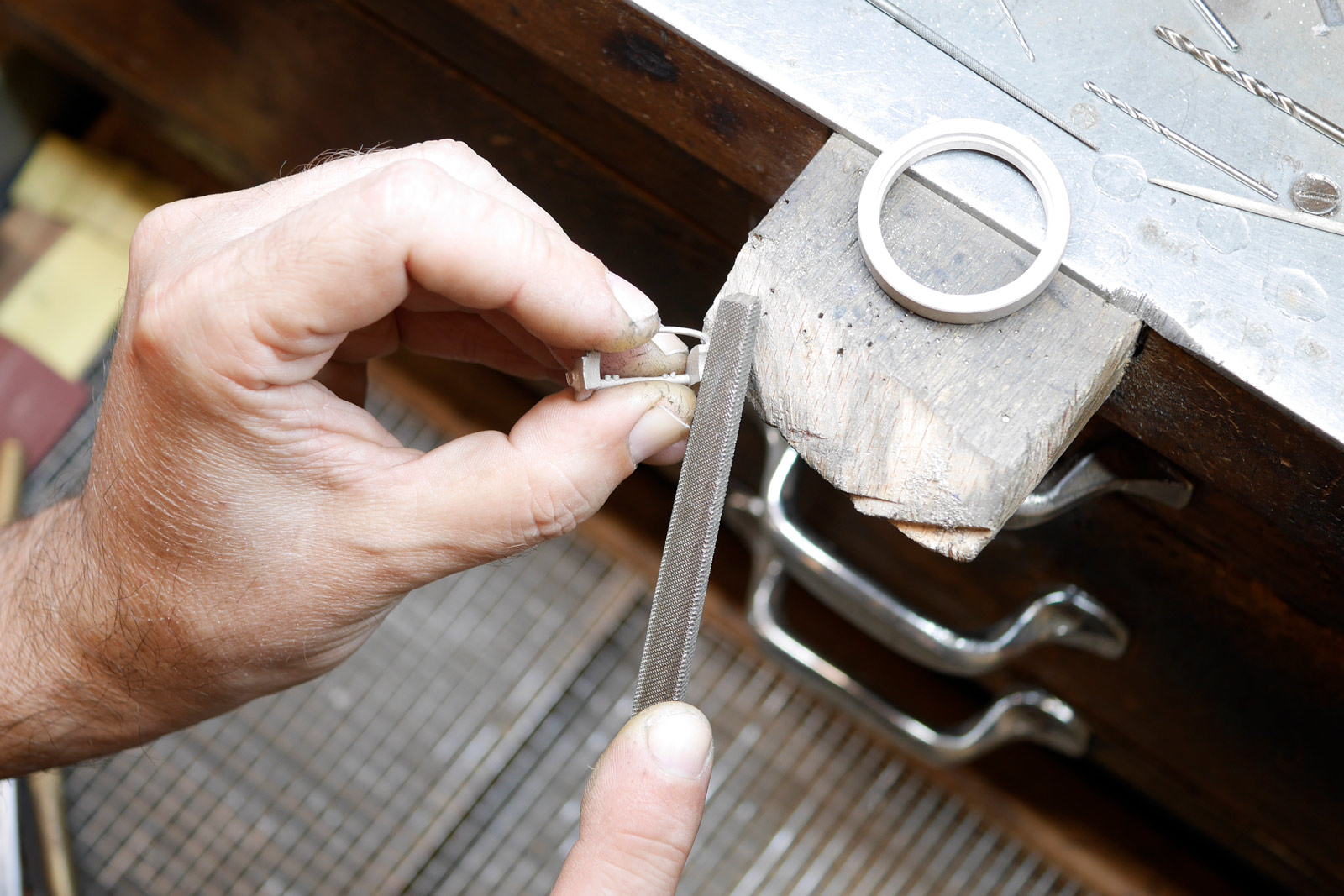 AdC's watches are perhaps best described as a love letter to classical designs and the single-minded chronometric purpose of wristwatches of the 1940's. Since its founding in 2014, the brand has focused on producing bespoke watches built around vintage Omega and Venus movements, which are upgraded in-house to meet contemporary haute horlogerie standards. 
But earlier this year, AdC introduced the AdC22 featuring the M284, the brand's first in-house movement. The AdC30 is the second publicly announced watch to use this movement, though the gap between the model numbers (which are usually consecutive) suggests there may be other watches with this movement that have been commissioned by collectors. Regardless, every AdC watch is a special order, meaning that no two watches are alike. 
Beyond the movement, the AdC30 introduces a new, more elaborate case profile, with a more pronounced step on the lugs. This enhanced detail compliments the other elements that make AdC's cases so satisfying, namely the hand-soldered lugs and concave bezel. These antiquated production techniques give AdC's watches a distinctive look and feel, somewhere between vintage and modern.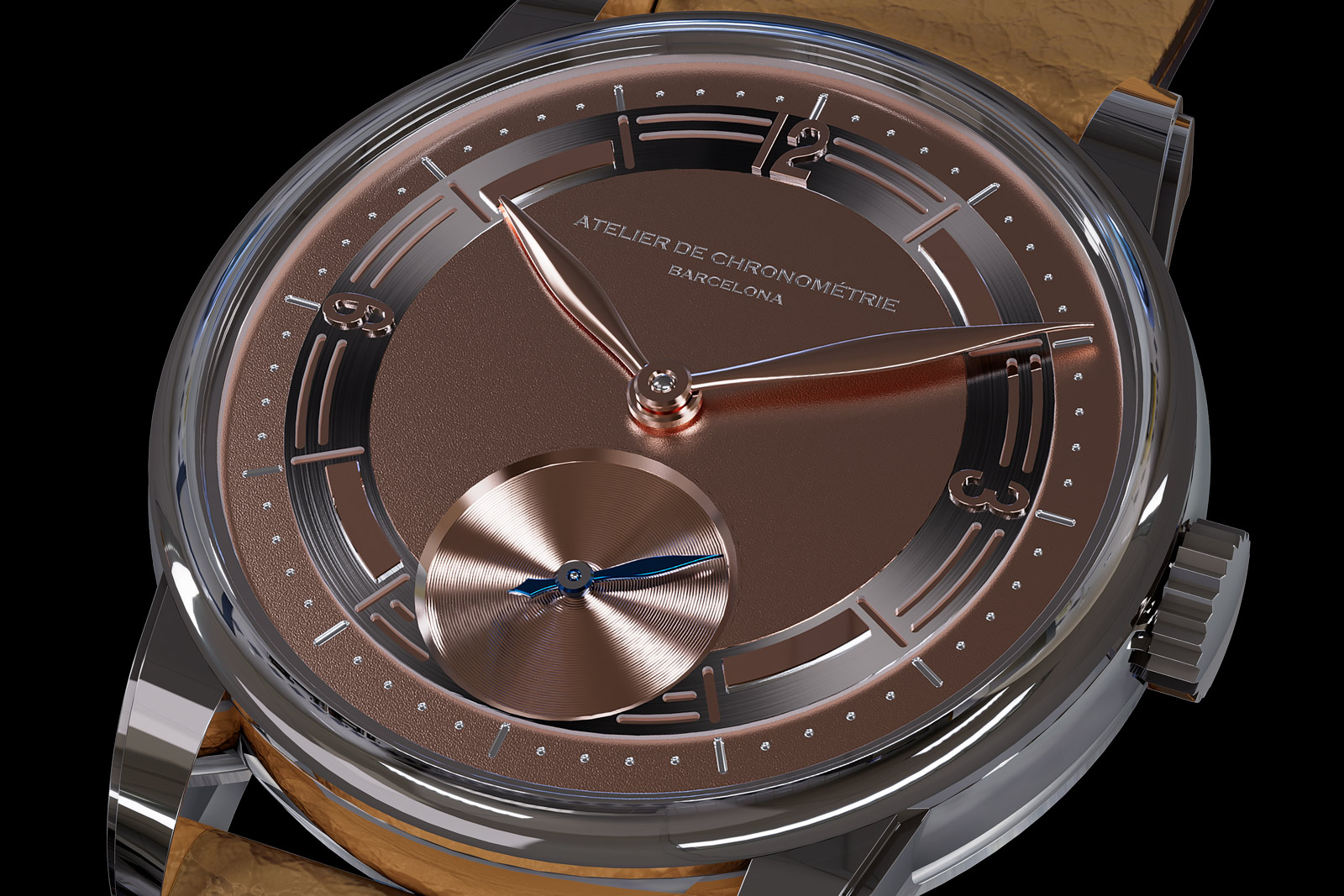 Within the context of haute horlogerie, AdC's watches tend to offer unusually good value at retail. And while Only Watch results certain have a built-in premium, the AdC21 sold for CHF95,000at Only Watch 2021, which was nearly double the high estimate of CHF55,000, but still one of the more affordable watches from an independent watchmaker at the event.
Going into this year's edition, the AdC30 carries an estimate of CHF50,000 to CHF70,000. This increase reflects both the brand's strong showing in 2021 and the value of its new in-house movement. 
A new movement
The M284 is very traditional both on paper and in terms of its design. Given the fact that AdC takes its inspiration from the best watches of the 1940's, this makes sense. As expected, the movement is manually wound and beats at 18,000 beats per hour. The movement is meticulously finished and demonstrates mastery of numerous finishing techniques including frosting, anglage, perlage, and black polish. 
One departure from the brand's previous movements is the fact that the balance is not free-sprung. While I typically prefer a free-sprung balance, the choice here makes sense and is consistent with the historical inspiration. Furthermore, the black polished steel swan neck spring is elegantly formed to match the shape of the balance cock, a delightful detail that adds a welcome degree of visual interest to this part of the movement.
While the M284 in the AdC22 was finished with traditional Côtes de Genève, the movement in the AdC30 will be differentiated with a frosted finish and rose gold-plated bridges. Though pictures of the AdC30's movement have not yet been released, I have no reason to doubt that it will be expertly finished with crisp inner and outward angles. 
An in-house dial, and a new case
The AdC30 features a 37 mm white gold case and a handmade rose gold dial. The hour and minute hands are also made from rose gold, giving the dial a monochromatic appearance. At six o'clock, the flame-blued steel small seconds hand contributes a small pop of colour.  
Although the AdC30 is the second watch to feature the M284 movement, it's the first to feature a dial made in-house at the brand's manufacture in Barcelona. Composed of numerous separate handmade elements, the dial features a sandwich construction that comes across as an abstracted version of a sector dial. Like other AdC dials, the design is fresh but familiar, offering a tasteful riff on mid-century motifs.
Conducted by Christie's, Only Watch 2023 takes place on November 5, 2023 at Palexpo in Geneva.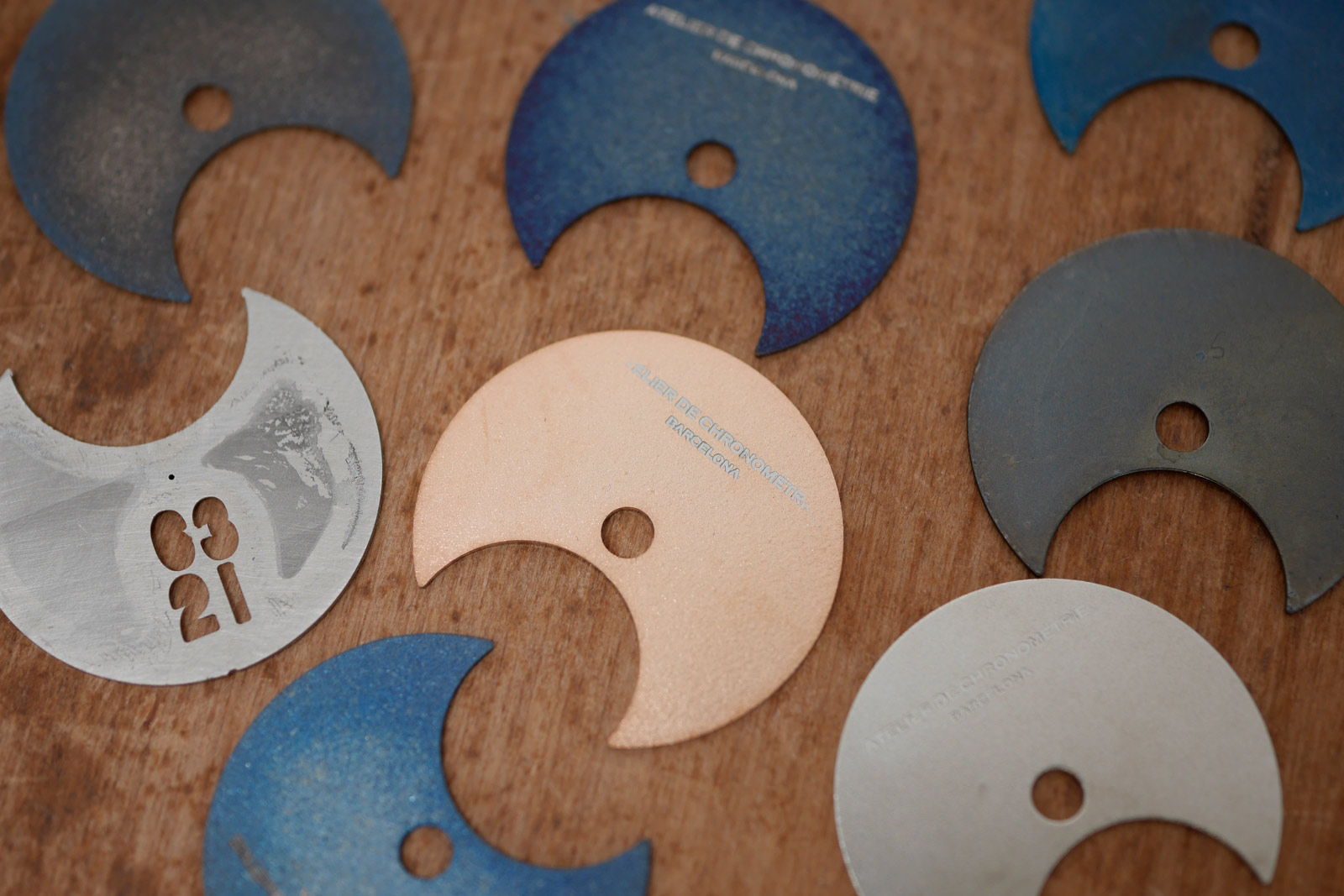 ---
Key facts and price
Atelier de Chronométrie AdC30 Only Watch
Diameter: 37 mm
Height: Unavailable
Material: 18k white gold
Crystal: Sapphire
Water resistance: Unavailable
Movement: M284
Features: Hours, minutes, and seconds
Frequency:  18,000 beats per hour (2.5 Hz)
Winding: Manual
Power reserve: 38 hours
Strap: 2 leather straps included
Limited edition: Piece unique
Availability: To be sold at Only Watch on November 5, 2023
Estimate: CHF50,000-70,000
For more, visit onlywatch.com
---
Back to top.
---
You may also enjoy these.