Atelier de Chronométrie Debuts Proprietary M284 Movement
Inside the AdC22.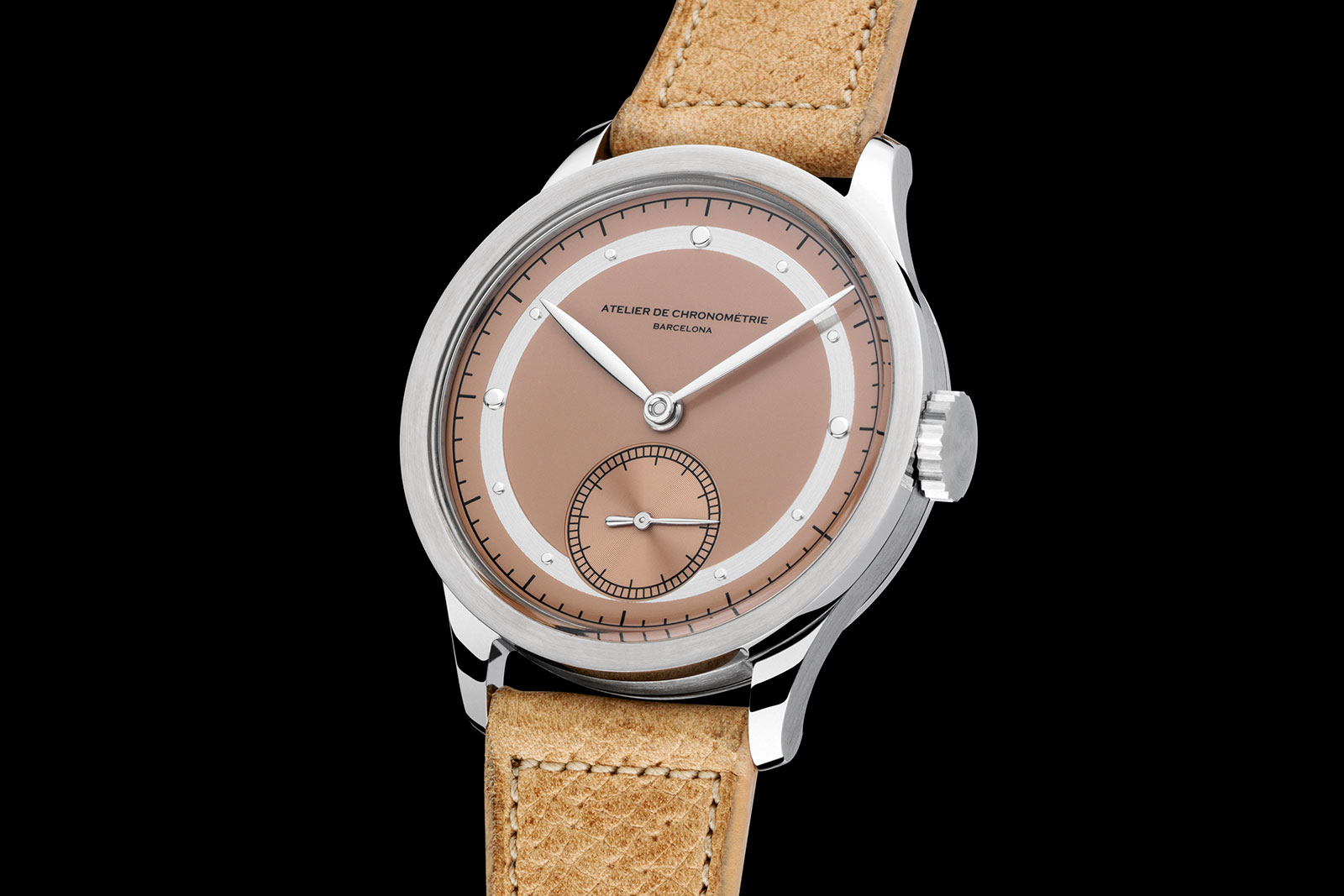 Highly regarded for its artisanal movement finish, Atelier de Chronométrie relied entirely on vintage movements that were rebuilt and then decorated by hand. Now the brand finally has a movement to call its own with the M284. Vintage inspired like its timepieces, the M284 is a hand-wind calibre that makes its debut inside the AdC22 wristwatch.
Initial thoughts
AdC started out with watches that were equipped with refinished vintage movements that were beautifully decorated but not quite original enough to be special. The new proprietary movement – which has both fine finishing and tasteful design – elevates the brand to another level entirely.
The classical layout, frequency, and short power reserve of just 38 hours seem to imply that the movement might be derived from a vintage ebauche, or at least built according to the architecture of a vintage movement. However, AdC states that the movement is a new construction done with the help of a specialist. Regardless of its origins, the M284 is a calibre executed well both in terms of design and decoration, as would be expected given AdC's past work.
Having examined several of prior AdC watches in detail, I imagine the M284 is finished extremely well and certainly on part with equivalent offerings from contemporary independent watchmakers. But AdC has the advantage of Mr Martinez's aesthetic sensibility, which is perhaps even rarer than good movement decoration today.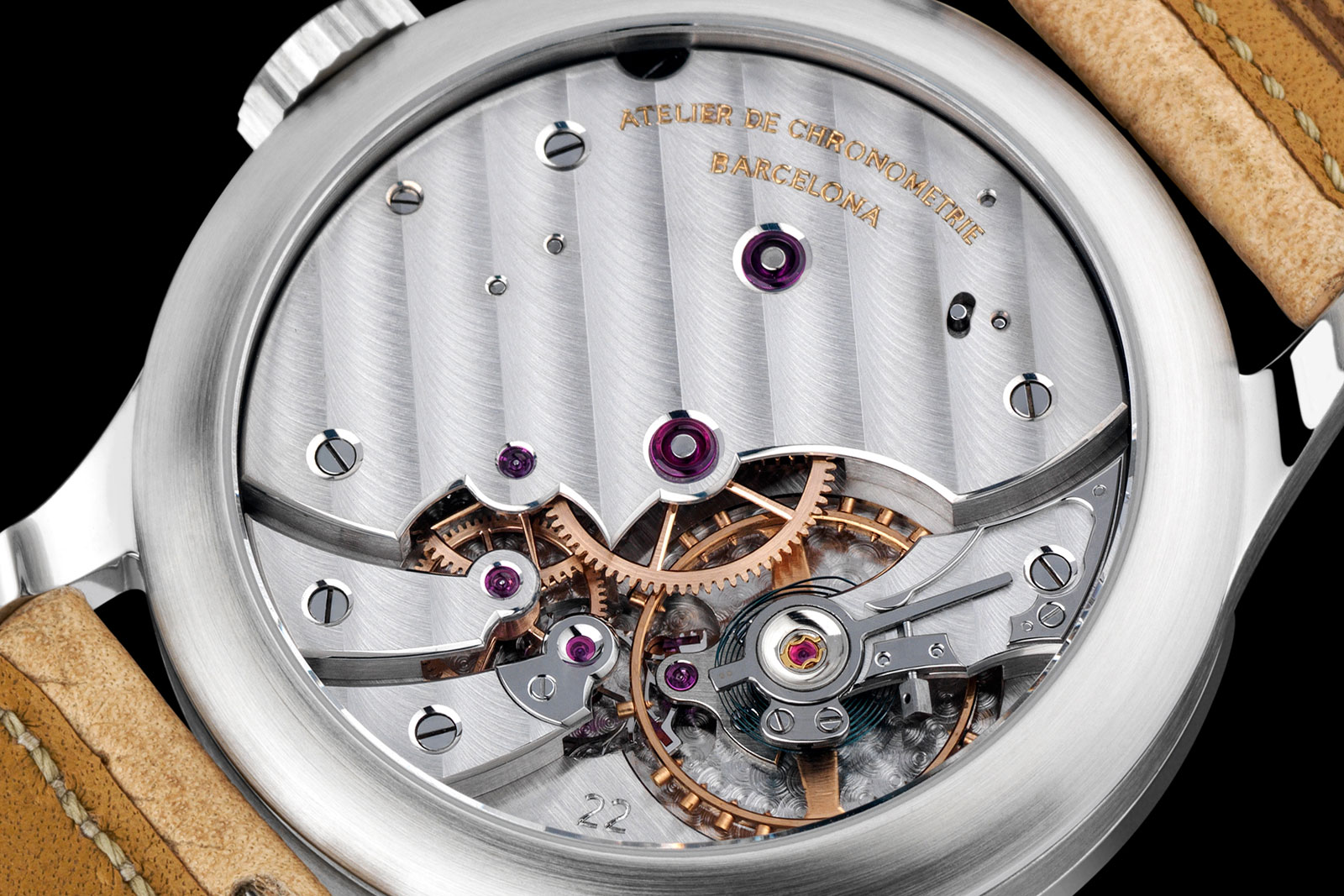 The design is clearly vintage inspired, but with subtle tweaks to the details to give it a subtly original aesthetic. Importantly, the watch feels authentic because of the brand's origins: AdC was founded by Spaniard Santiago Martinez Rabasa, a vintage watch dealer who speciality is the very sort of mid-20th century wristwatches that inspired the brand.
Mr Martinez's eye for detail is evident in the details of the watch, ranging from the properly proportioned dial to the styling of the case. The result is a handsome watch that evokes vintage watches but is recognisable as a modern watch rather than a one-for-one remake.
Priced at €60,000 in steel, the AdC22 is more expensive than the brand's earlier watches that were powered by Omega ebauches, but reasonably priced compared to comparable watches by other niche makers.
Vintage styling inside and out
The M284 is modelled on movements made in the 1940s in the Vallee de Joux by esteemed ebauche makers for marques like Audemars Piguet. Like many calibres of that era, the M284 has a large barrel bridge and elegant finger bridges for the going train. And of course the balance wheel is screwed and runs at just 18,000 beats per hour, exactly as a vintage movement would.
According to AdC, the M284 is a brand-new movement developed from scratch with the assistance of a specialist constructor. Some details reveal its modern nature, including the bridges in Arcap, a copper-nickel alloy that that takes well to finishing and machining. Another is the sharp, outward point in between the jewels for the centre and third wheels, a flourish that appeals to today's finishing fad.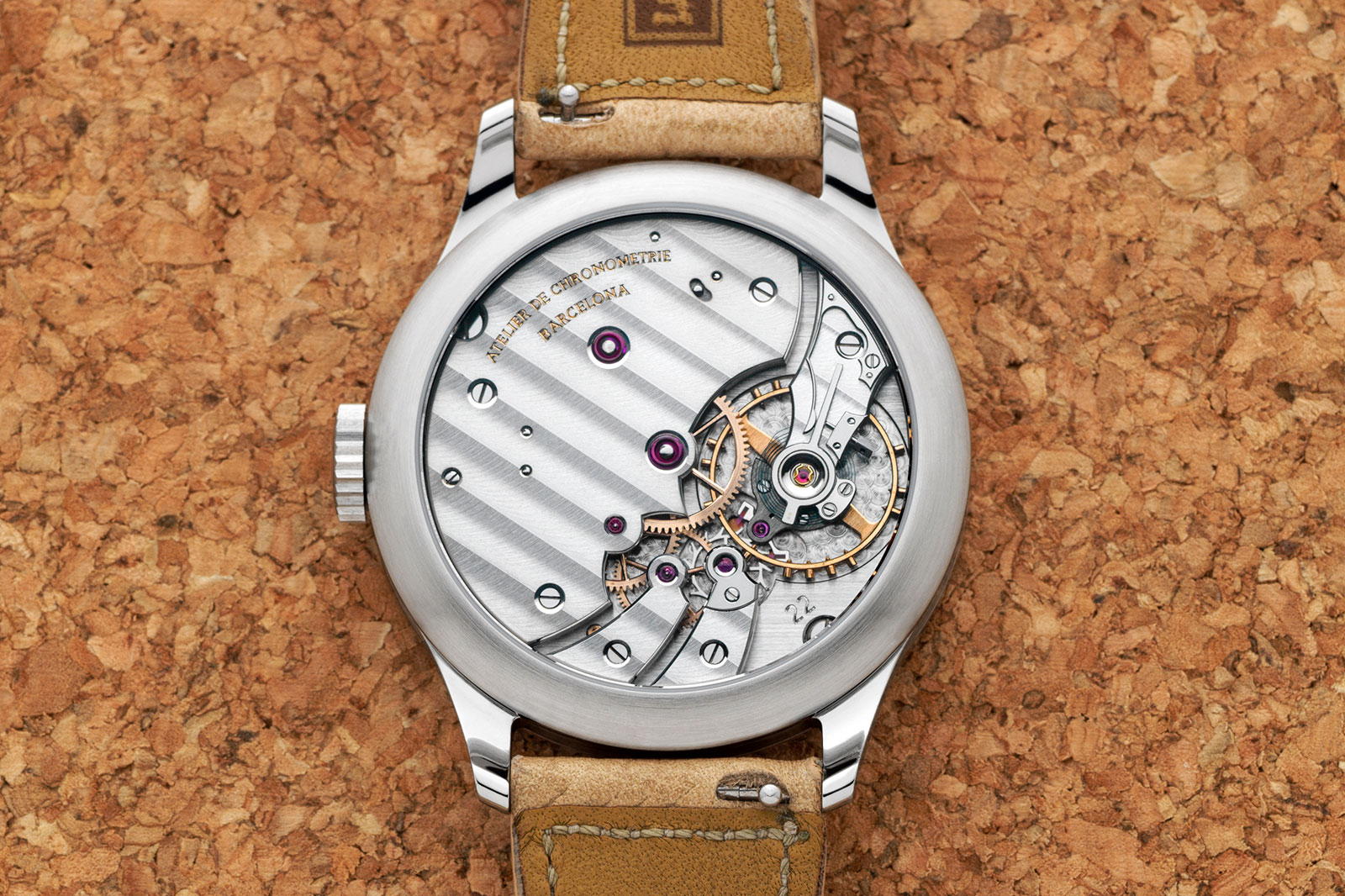 The M284 will be found in most of the brand's watches from now on, but it is being launched in the AdC22. As the name implies, it is the brand's 22nd wristwatch and continues with the 1930s and 1940s styling that the brand favours.
Each AdC wristwatch is made to order, so both the dial and case can be customised according to the client's preferences. But the AdC22 is very much typical of the brand's house style. The "Calatrava-style" case is 37.5 mm in diameter and fitted with a two-tone dial in rose with a silvered hour track. The leaf-shaped hands are steel as are the spherical hour markers.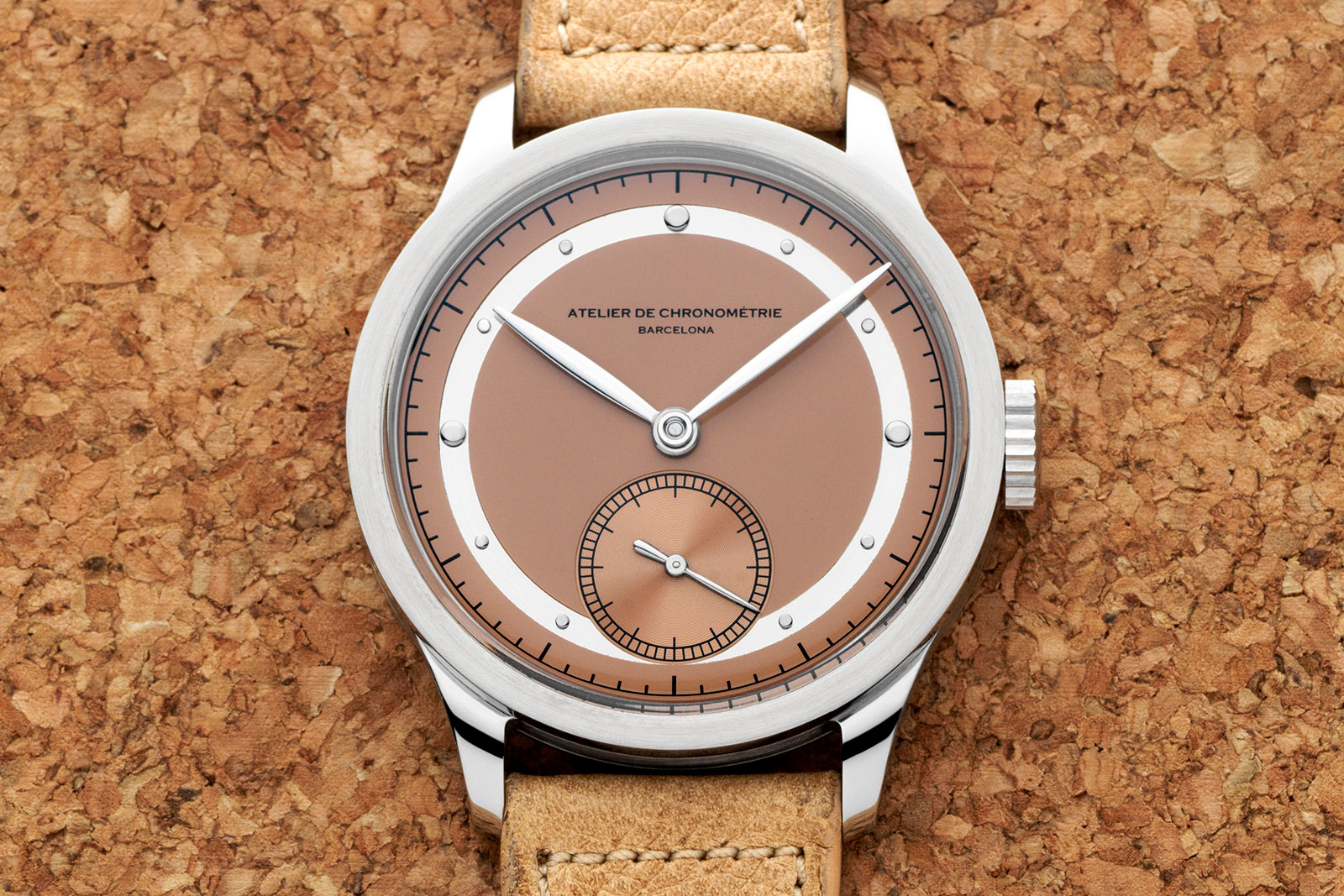 ---
Key facts and price
Atelier de Chronométrie AdC22
Diameter: 37.5 mm
Height: 9 mm
Material: Steel or 18k gold
Crystal: Sapphire
Water-resistance: Unavailable
Movement: M284
Functions: Hours, minutes, and seconds
Winding: Hand-wind
Frequency: 18,000 beats per hour (2.5 Hz)
Power reserve: 38 hours
Strap: Leather with pin buckle
Limited edition: Made to order
Availability: Direct from Atelier de Chronométrie
Estimate: Starting from €60,000 with a steel case and metal dial (excluding taxes)
For more, visit Atelierdechronometrie.com.
---
Back to top.
---
You may also enjoy these.