Editorial: LVMH Revives Daniel Roth
It's all in the execution and details.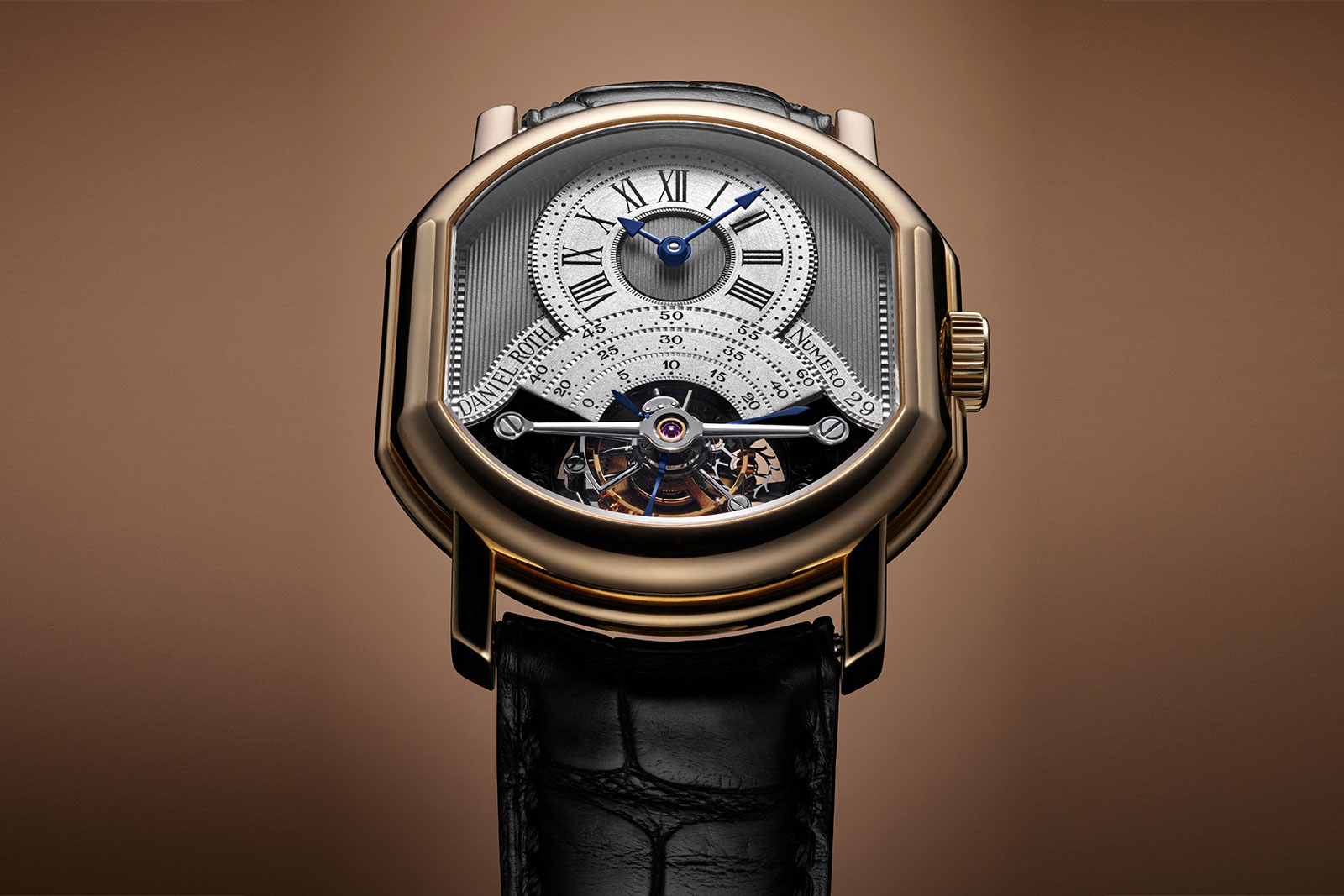 The news concerning a revival of Daniel Roth was been circulating in Geneva and Paris for over a year but it is now official. LVMH just announced Daniel Roth "will be run as an independent brand, with guidance and incubation from La Fabrique Du Temps Louis Vuitton, as of February 2023."
Once an independent brand run by its namesake founder, Daniel Roth had its heyday in the mid-1990s when classical complications with Breguet styling were the "in" thing with collectors. Due to Mr Roth's personal and financial struggles, the brand then changed hands several times before ending up with Bulgari over a decade ago.
Daniel Roth had been on ice for several years after a few half-hearted attempts by the Italian jeweller to do something with the brand. No doubt spurred by the renewed interest in independent watchmaking, LVMH has spun off Daniel Roth and attached it to La Fabrique du Temps (LFDT), the complications and movement factory owned by Louis Vuitton (and word has it that the same will soon be done with Gerald Genta, once the sister brand of Daniel Roth).
Revived with resources
The return of the brand is the brainchild of Jean Arnault, the Director of Marketing and Development at Louis Vuitton's watch division. While Mr Arnault is best known as being the youngest son of LVMH chief executive Bernard Arnault, the younger Arnault is a collector of independent watchmaking himself according to industry insiders.
His personal interest in this relatively niche genre of watchmaking explains LVMH's interest in reviving a brand so tiny it will have no impact on the luxury conglomerate's results, even in the long term. More importantly, Mr Arnault's involvement bodes well for the brand as it should ensure it has the resources it needs to develop, despite its modest size.
That said, luxury conglomerates do not have a good track record in developing artisanal brands, often as a matter of institutional expertise and culture. Breguet, for instance, has lost some lustre as part of the Swatch Group. There are of course exceptions, the most obvious being F.P. Journe. Chanel has a sizeable minority stake and a seat on its board, but Francois-Paul Journe remains absolutely sovereign, so in practice the brand is still a one-man show.
History should rhyme
For Daniel Roth specifically, the execution of the revival will be crucial. The inaugural watch of the relaunched brand will be a "20-piece souscription series", presumably a tourbillon that channels the look and feel of the 1990s original. As the opening act of the revived marque, this homage to the past makes sense. And it will probably sell out swiftly given the recent interest in niche independent brands, particularly from late-to-the-game "investors" seeking the next big thing.
The past, however, is an insufficient guide for success today. Daniel Roth's original watches were elegant creations that had a unique aesthetic – Breguet inspired but original – but 30 years on the aesthetic is still elegant but no longer as unique. That's because independent watchmaking has expanded in diversity and scale, and also because the Breguet name no longer has the same aura due to the low profile of the modern-day Breguet brand.
Similarly, the originals had finely finished movements that were entirely outsourced (as were the cases and dials). Mr Roth himself was largely concerned with the construction of complication modules that were added to the base movements, which were mostly Lemania and finished at Lemania or by specialists. Doing the same today, namely turning to a specialist for a customised but off-the-shelf movement, is inadequate to set the brand apart. Many have tried and failed, which is why specialists like Chronode and Voutilainen are still in business, while various independent brands have gone under.
Seeking finesse in the details
Fortunately, parking Daniel Roth with LFDT gives the brand the expertise of the team at the Geneva manufacture. Still led by founders Michel Navas and Enrico Barbasini, LFDT is responsible for all of Louis Vuitton's impressive stable of complications, including the gothic Carpe Diem repeater with automaton and its signature Spin Time jump hours.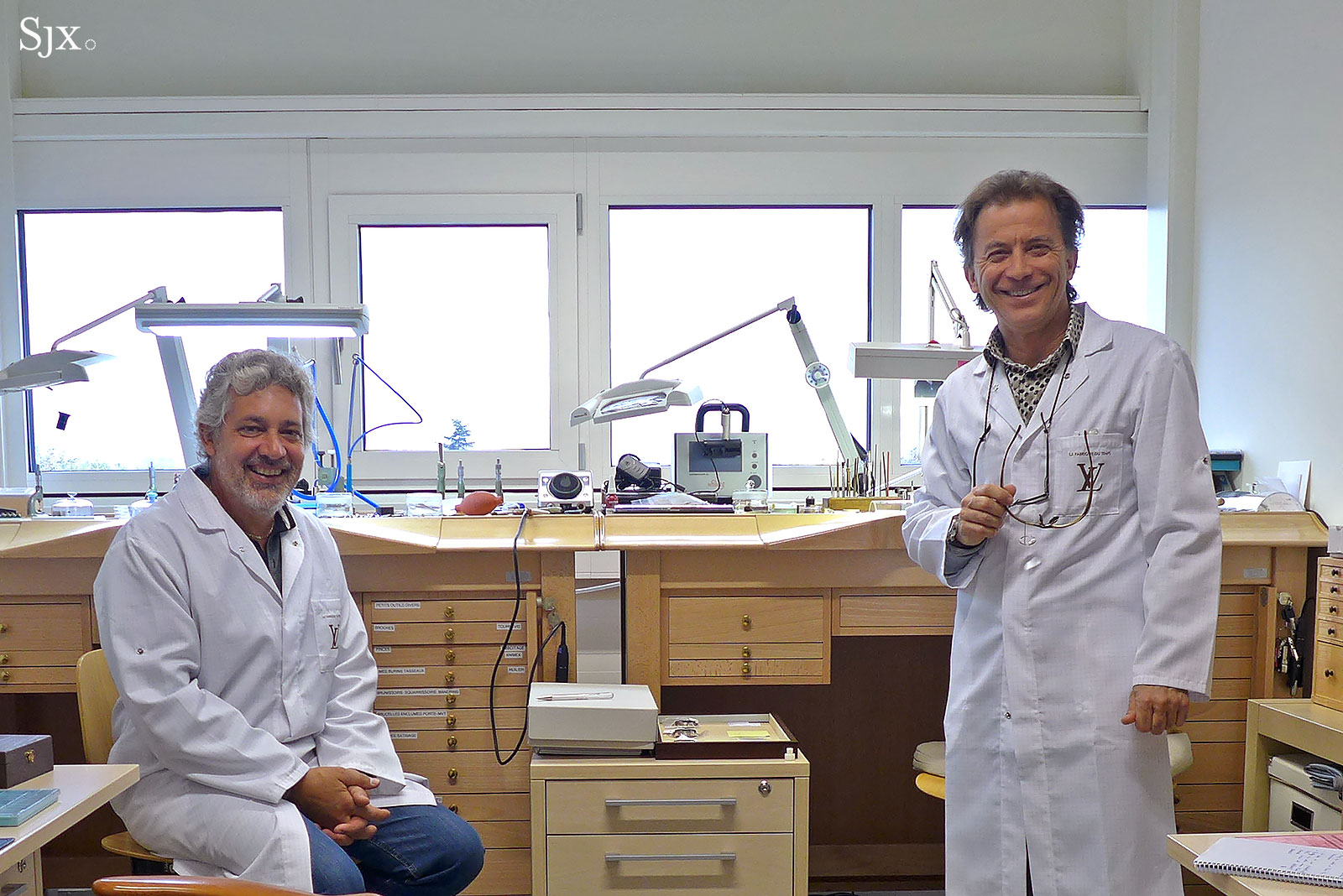 The complications developed for Louis Vuitton are probably too extravagant for a brand with a classical spirit as Daniel Roth hopes to be. But earlier in their career at LFDT before the Louis Vuitton takeover, Messrs Navas and Barbasini proved the classical face of their watchmaking by constructing the tourbillon and automatic micro-rotor movements for Laurent Ferrier.
The two movements were gorgeous in their own way (a quality Laurent Ferrier has arguably lost since then as its later movements were created with a budget in mind). The tourbillon channeled the spirit of observatory tourbillon movements once made for pocket watches, while the micro-rotor calibre took a novel, modern approach that nonetheless incorporated numerous classical elements.
But the two movements were a collaboration between Messrs Navas and Barbasini as well as Laurent Ferrier, who in his early career was a constructor at Patek Philippe. Whether Messrs Navas and Barbasini, along with their team at LFDT, can again capture a similar aesthetic and mechanical refinement in their upcoming Daniel Roth movements will certainly be worth watching.
For updates on the revived brand, visit Daniel-roth.ch.
---
Back to top.
---
You may also enjoy these.