Interview: Jeremy Lim of Cortina Watch on the Family Business and Longevity
50 years of watch retail.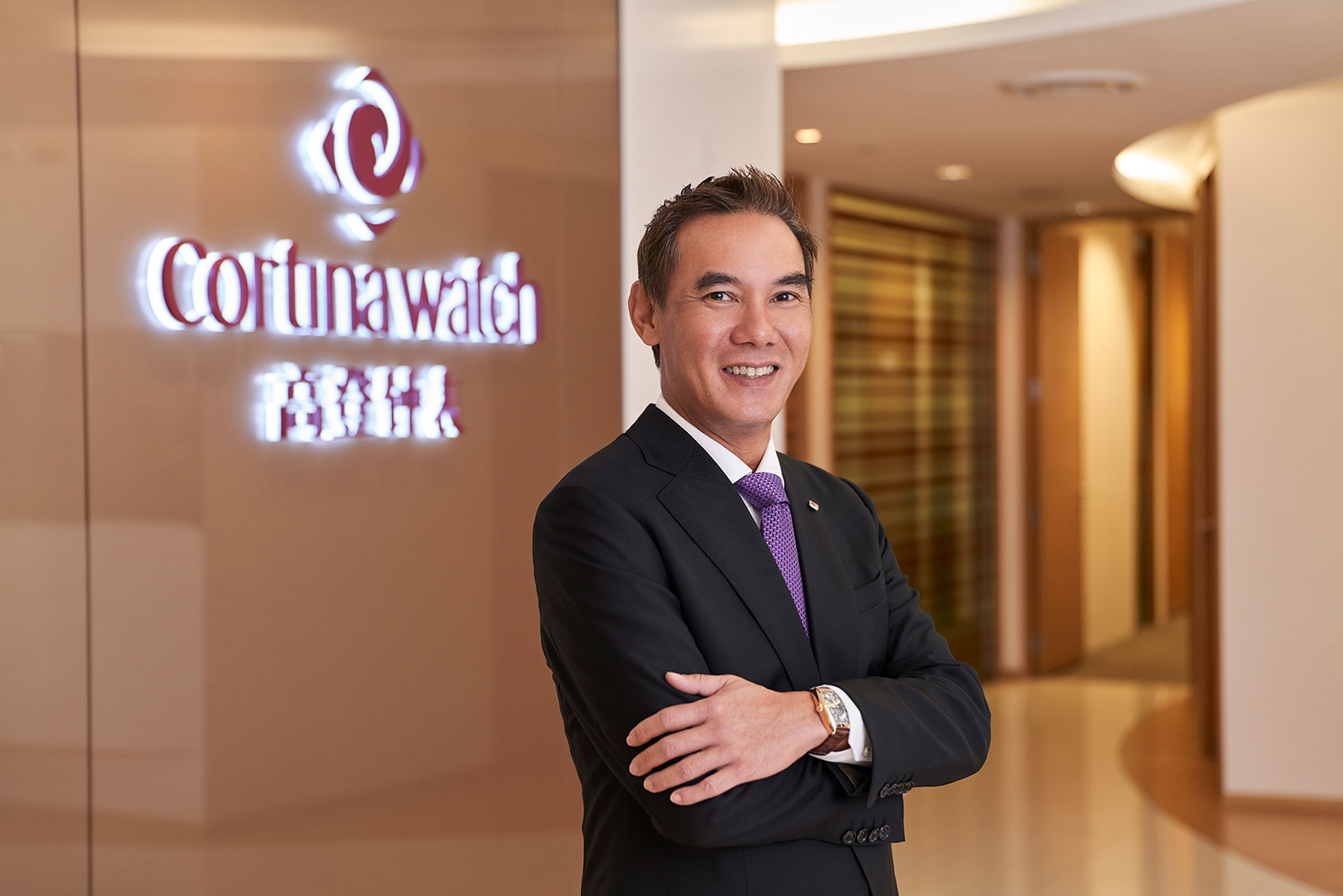 With 2022 revenue of S$716.9 million (equivalent to US$532 million), Cortina Watch is one of the world's biggest watch retailers. It was founded in 1972 as a single store but has grown into a regional giant with stores across Southeast Asia as well as outposts in Taiwan and Australia.
Cortina marked its 50th anniversary this year with a slew of limited editions that reflect its importance, including the Patek Philippe Calatrava ref. 5057 made specifically for it. Though publicly listed, the company remains controlled by the founding Lim family, with the third generation having recently joined the business. A crucial member of management is Jeremy Lim, the younger son of Cortina founder Anthony Lim. Jeremy helms the business alongside his siblings Raymond and Sharon.
I spoke with Jeremy recently to uncover the factors behind the longevity and success of Cortina.
---
SJX: When Cortina was founded 50 years ago by your father, it was one of many watch stores in Singapore. But now Cortina is one of the few left, in fact it's one of the biggest in the region. What is the secret to the longevity and success?
Jeremy Lim (JL): We were lucky that we had a lot of help from the family when my dad started the business with my mom. [My brother] Raymond started early in the business, then my sister got interested in the business as well, and subsequently I was reeled in.
The old school method of family business was just one or two shops so the founder can keep his eye on them. But with our extended family it allowed us to grow in the region. We have an aunt that runs the business in Hong Kong and initially we also had an uncle in Malaysia. And we were able to build in places like Taiwan, Thailand, and Indonesia with our local partners there.
Then we brought in professionals to run the business after we went public [in 2002]. This transition was very, very important. If the transition did not happen, I would say we probably be stuck with a few stores.
SJX: But it wasn't all smooth sailing for 50 years. Many of the retailers that were once big names are no longer around.
JL: Like all businesses we had our ups and downs. There's no single secret that makes things work. We were lucky the family had a passion for the business, whereas it might have been that the next generation at other retailers lost touch with the watch business.
SJX: Family is clearly central to your business. And it seems like the case for many important players across the industry. Many big retailers are family-owned and also some of the most important watch brands like Patek Philippe.
JL: Exactly, Wempe, Bucherer, Seddiqi…
SJX: In fact, Watches of Switzerland is public and owned by institutions but it is the exception rather than the norm.
JL: This business is very much about personal relationships. When you have the family [that owns a watch brand] in town, they get a lot of attention from us and we can do business. They can speak for the brand without having to go through levels of management. The working relationship is easy; they keep their word when they say yes.
We also deal with professional managers, but over the decades as we work with certain brands or groups of brands, it seems like every three years they change the managing director and every 20 years they change the CEO. When that happens, we don't know the next person is going to continue on certain things that we agreed upon [with his or her predecessor].
SJX: So you're saying is it's easier to build a long-term relationship with a fellow family-owned business because both of you are in for the long haul?
JL: Exactly. It's why the working relationship with, for example, Chopard or Patek Philippe is fantastic. When we have a problem, we drop each other an email or call, then we try to find the middle ground. Decisions will be made, and they'll be on it. It is not necessarily easier, but at least we know that there is a long-term perspective in terms of what we do. And I think it's just mutual respect [for each other as family-owned companies].
For example, [a major, family-owned brand] decided that they needed to reduce their retail network so they closed one of our points-of-sale. It was a big blow but there was respect in terms of how it was done. We were given a year's advance notice.
And it so happened that the closure was scheduled for March 2020 and the pandemic happened – lockdown and everything ceased. So I made a call to the brand and asked for an extension so we had time to pivot. They were generous enough to say yes. That made sure our people still had their jobs in the midst of the pandemic. Not all brands do it this way.
SJX: How are you helping the next generation of the Lim family develop such relationships with the brands?
JL: We try to be inclusive with the next generation. For example, when we had lunch recently with [Karl-Friedrich] Scheufele and dinner with [Thierry] Stern, we included them.
I'm open to letting the next generation coming in to learn how I do things because I was given this chance when I joined. My brother gave me a lot of opportunities to prove myself. And my parents also give us a lot of chances, even when we made bad decisions.
[The next generation] needs to be curious about what we do, how we do it, and how we make decisions. Decisions are not always correct, but if it was a bad decision then you make sure it was a calculated risk.
I was given the opportunity, and I don't see why I should not be giving that opportunity to the next generation. The more they get involved, the quicker I can I can retire. [laughs]
SJX: Earlier you mentioned the ups and downs of the business. A recession seems to be on the cards after many good years. Maybe because of the goods years, brands have been closing retailers and opening more of their own stores. What are your thoughts about these happenings that seem to happen with every economic cycle?
JL: We always try to work with as many brands as possible. Because one day, we know some brands will close us and run their own boutiques – we have gone through that before. Or even now there are some plans by some groups that want to do their multi-brand boutiques.
We are ready for the challenge, because we have embraced a lot of brands. Sometimes our partners say we have too many brands in the store. But it's a defence mechanism because it only means that we are not reliant on a group of brands or one or two brands. If a brand decides to go it alone, we can replace them. And that is also what we are doing with Sincere; it's a platform to embrace the independent brands.
SJX: This is basically diversification…
JL: Yes, diversify, but not outside of the watch industry. We are still very much into watches, but we don't want to be reliant on one single or group.
SJX: Next year might not be good for industries outside of watchmaking either…
JL: We have had a good run. I think some in our business have forgotten what a recession is. But we should be fine because the demand I see demand [on the primary market] is still strong and it's not just going to be gone overnight. As long as the industry doesn't increase production like crazy, the industry should hold up quite well.
SJX: Last question. The big European retailers like Watches of Switzerland and Bucherer, have been expanding out of their traditional markets in the last few years.  Do you have plans to continue expanding, even outside of your traditional markets?
JL: The question is, what is our traditional market? Southeast Asia? We are already in Taiwan and Australia. So we are already a bit out of our comfort zone.
We go where we see opportunity. Vietnam is important. The emergence of Cambodia gives it potential as well. And there's still a lot of room to move in Indonesia, where we are already present. And then of course with Franck Muller, Australia is something we can grow.
And what about China? Is there a dominant player in watch retail? Not really. A lot of the important locations are operated by the brands themselves. So China may be a possibility but it's not something we are thinking about yet.
Expansion is also about control. Are we able to run a company, say, in the United States? I don't know. I'd probably say no at this point. For one, the time zone difference is huge.
SJX: Is this something you'll send the next generation to establish?
JL: Maybe it's too early for them to venture out because it's been tough for them to gain international experience with the pandemic. They've been with the company for three or four years, but two years were wasted because nobody could travel. Hopefully they'll do that in the next few years. The quicker they take over from me, the more I can play golf. [laughs]
---
Back to top.
---
You may also enjoy these.