Inside the Patek Philippe Service Centre in Singapore
A commitment to longevity.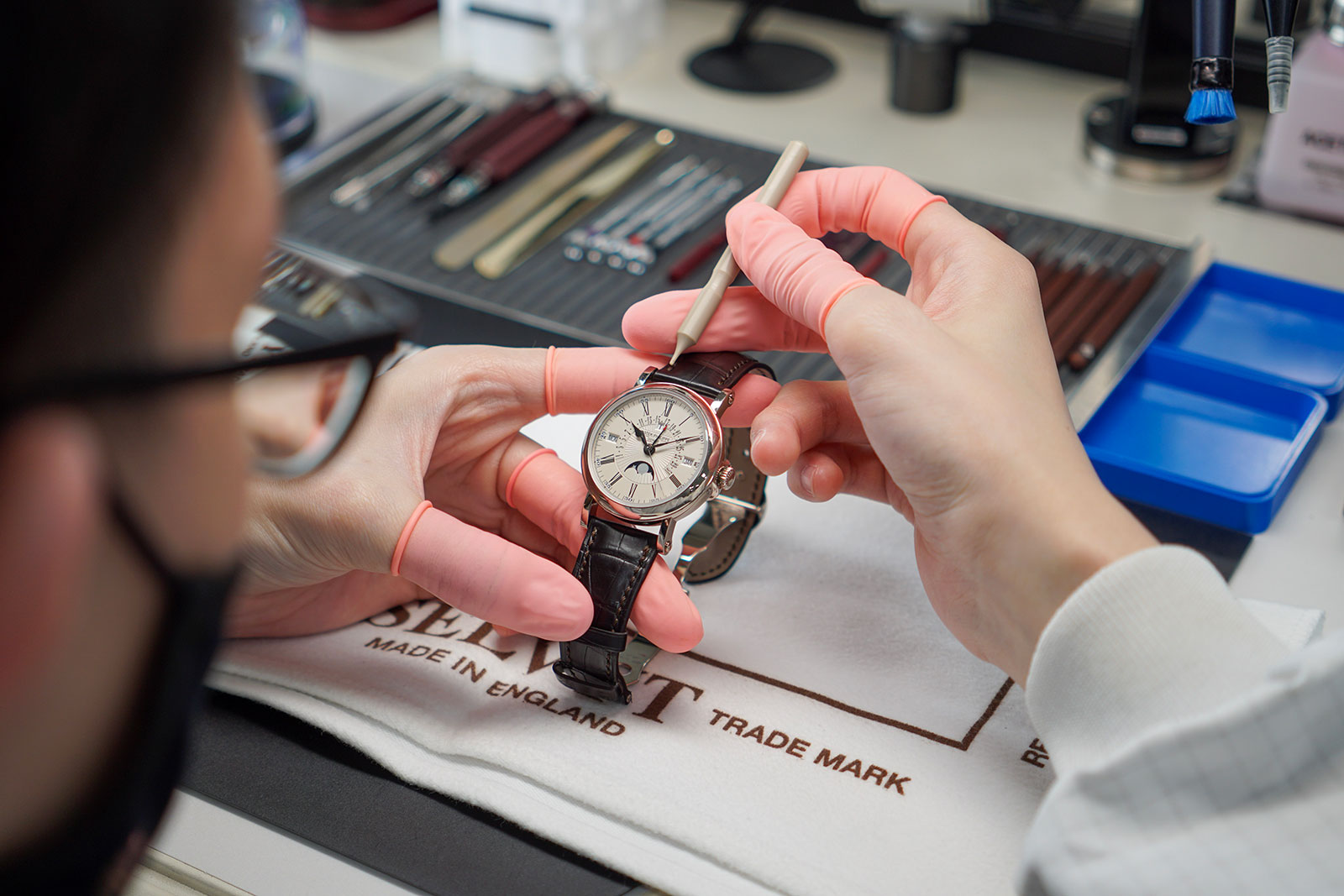 Patek Philippe is one of the most revered watch brands but an outlier amongst its peers in relying almost entirely on independent retailers to sell its watches. Of the hundreds of Patek Philippe points-of-sale around the world, the brand owns just three.
But the converse is true for its after-sales service where the brand is almost entirely vertically integrated. Patek Philippe will soon own and operate ten service centres in key cities around the world, backed up with four of its own watchmaking institutes. The Geneva watchmaker does this to fulfil its pledge of being able to repair and maintain "all timepieces ever made by Patek Philippe since production began in 1839".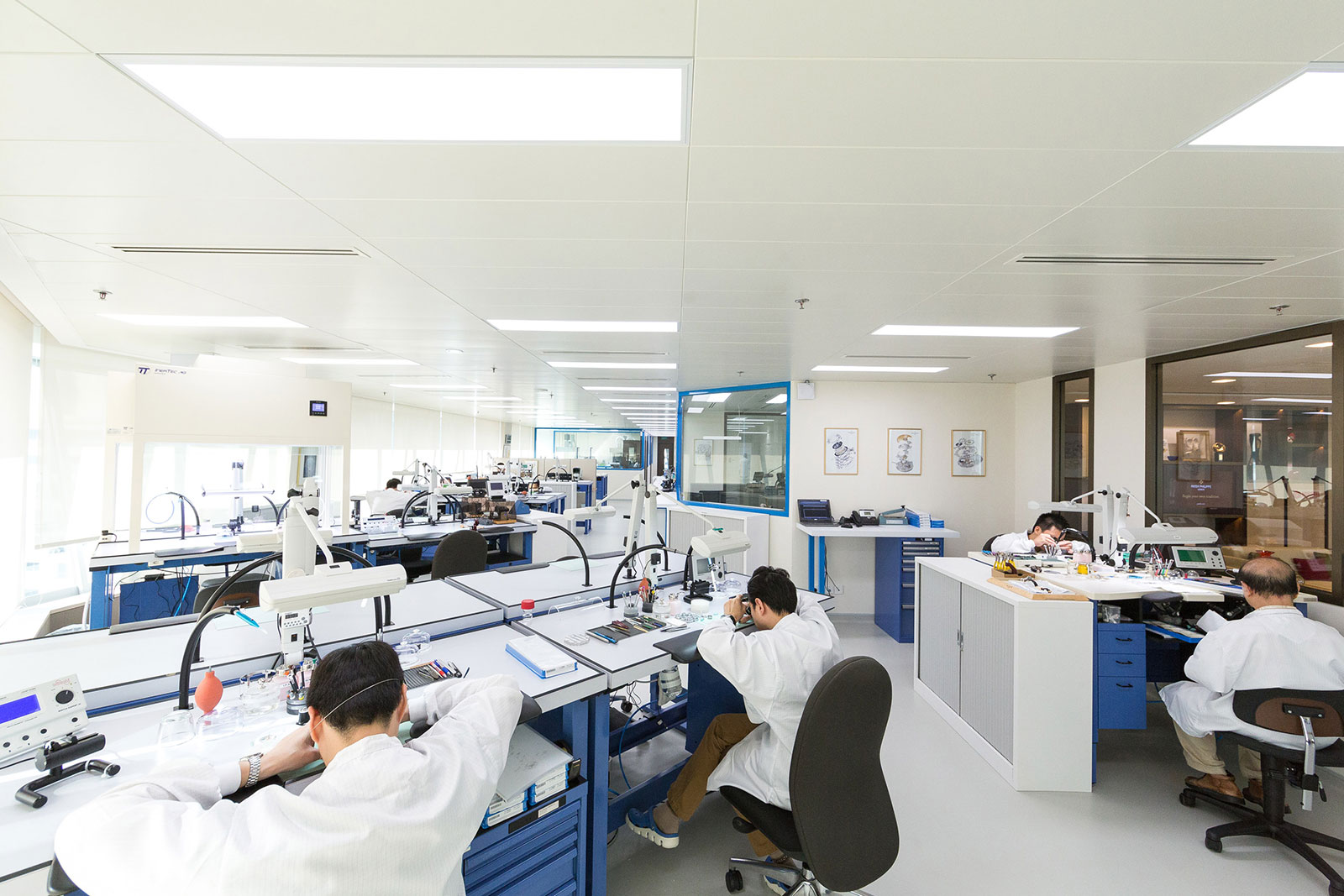 Consolidation and consistency
In pursuit of a uniformly high standard of service across the world, Patek Philippe is in the process of consolidating its service network from a peak of 59 service centres worldwide, some of which were run by independent retailers, to just ten key locations.
Amongst the regional centres are one each in Germany, France, and the United States, but most will be located in Asia – the brand's biggest market – in China, Hong Kong, Japan, Taiwan, and Singapore. All of the ten will be run by Patek Philippe itself, or more specifically, its regional subsidiaries.
The Singapore service centre, for instance, is run by Geneva Master Time (GMT), Patek Philippe's subsidiary for Southeast Asia. GMT also has a smaller service centre in Bangkok, a necessity given that Thailand is amongst the brand's ten largest markets worldwide.
The scale and resources of Patek Philippe also means that the brand has its own training regimen for its watchmakers and service centre personnel. Four Patek Philippe Institutes, located in Geneva, New York, Shanghai, and Singapore, dispense knowledge across the spectrum of watchmaking. They conduct training for specialties ranging from case polishing to minute repeater repair.
But arguably the most fundamental work of the four institutes is training watchmakers from scratch. Starting as apprentices – as Rexhep Rexhepi of Akrivia did as a teenager – would-be watchmakers undergo a two-year programme to qualify them as a watchmaker. The graduating class of 2022 from the Patek Philippe Institute in Singapore comprised five watchmakers, two from Singapore and three from Thailand, who will then go on to the service centres in each country.
A walk around
To illustrate the depth and breath of Patek Philippe's service centre in Singapore, a handful of journalists were recently taken on a tour of the facility. The tour guide was Gerald Then, an industry veteran who's the brand's Regional Customer Service Manager.
Since 2015, the service centre has been located on the 16th floor of Wheelock Place, a mall along Singapore's main shopping strip. The Singapore service centre can be summed by in a few numbers:
10,000 is the number of spare parts, straps, and other items in the service centre's inventory
4,200 watches taken in annually, 60% of which undergo a full service
400 square metres, or over 4,000 square feet
55 operations to polish a Nautilus case and bracelet, the most laborious across the brand's watches
21 technical personnel, mostly watchmakers but also a pair of polishing specialists, along with eight support staff
10-15% growth in volume of watches serviced a year
7 levels of training from time-only with calendar to perpetual calendar with retrograde date
7 hours is required to service a basic watch with time and date, starting with disassembly and ending with casing
4 hours is what it takes to polish a platinum case, compared to 60-90 minutes for a similar case in gold
To ensure globally consistent service, the Singapore outpost operates on a set of procedures and processes that are similar across all of Patek Philippe's service centre according to Mr Then.
For instance, each service centre can only service watches up to a certain level of complexity. In Singapore that is "Level Advanced Module C", which means a manual-wind chronograph movement. Anything more complicated, which includes the chronograph with perpetual calendar, has to be returned to Geneva.
All watches that can be serviced at a regional service centre should be serviced locally, with a few exceptions.
They include a client expressly requesting servicing in Geneva with good reason, or vintage watches made dating from before the 1970s. Watches that also require replacement parts that have to be fabricated from scratch are also returned to Geneva.
Every watch serviced in Geneva, however, is still tested over several days after it returns to Singapore, just in case something goes amiss during the trip back.
But regardless of whether servicing is done at a regional service centre or back in Geneva, it is performed in a same way thanks to rigorous training and thorough guidelines. Functional upgrades to a movement, for example, are applied to every watch. Such upgrades would include wheels with new teeth profiles for instance.
In fact, mechanical or technical upgrades are mandatory according to Mr Then, who adds that this ensures that watches that have been serviced will function as best as possible. On the other hand, cosmetic upgrades or fixes are optional.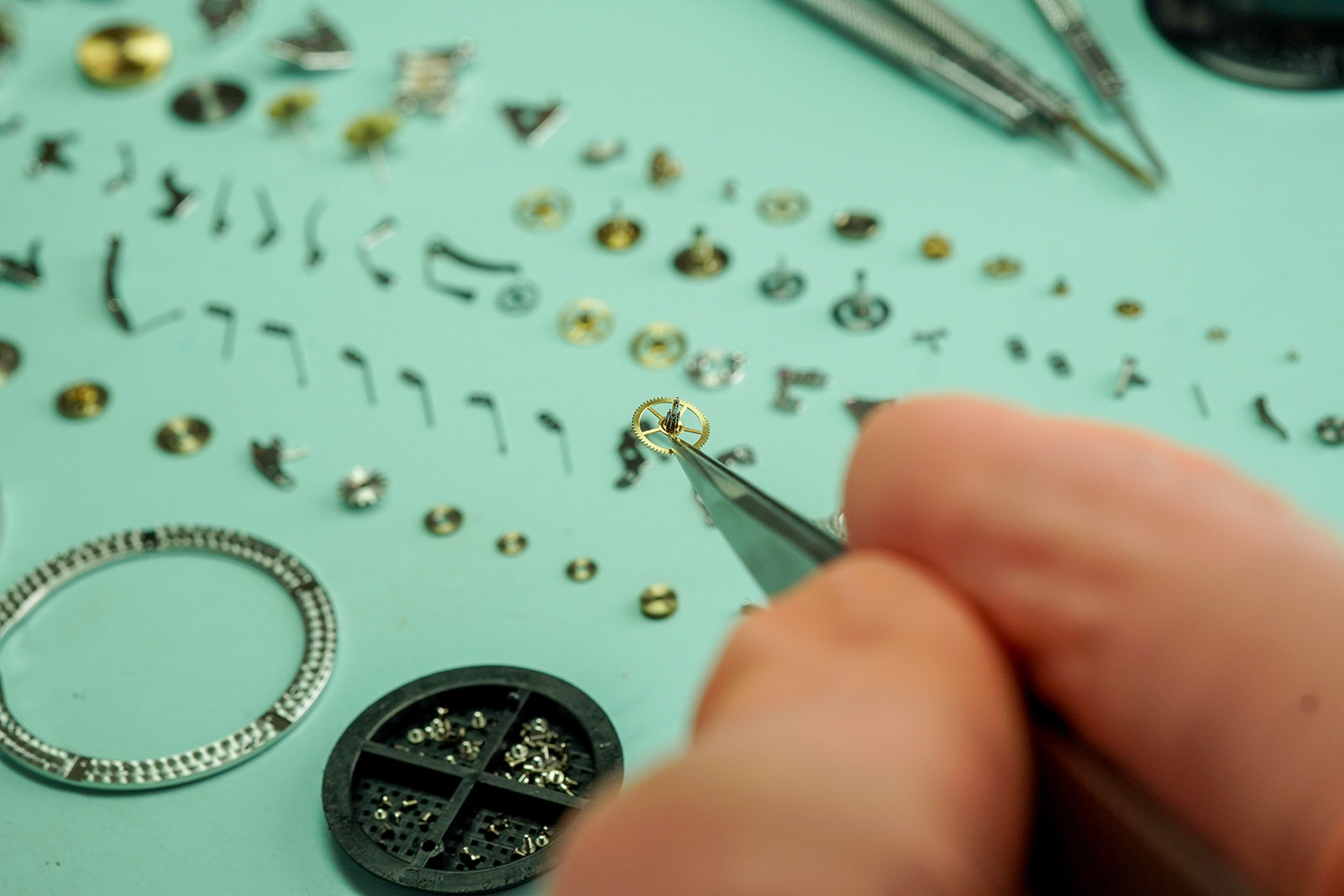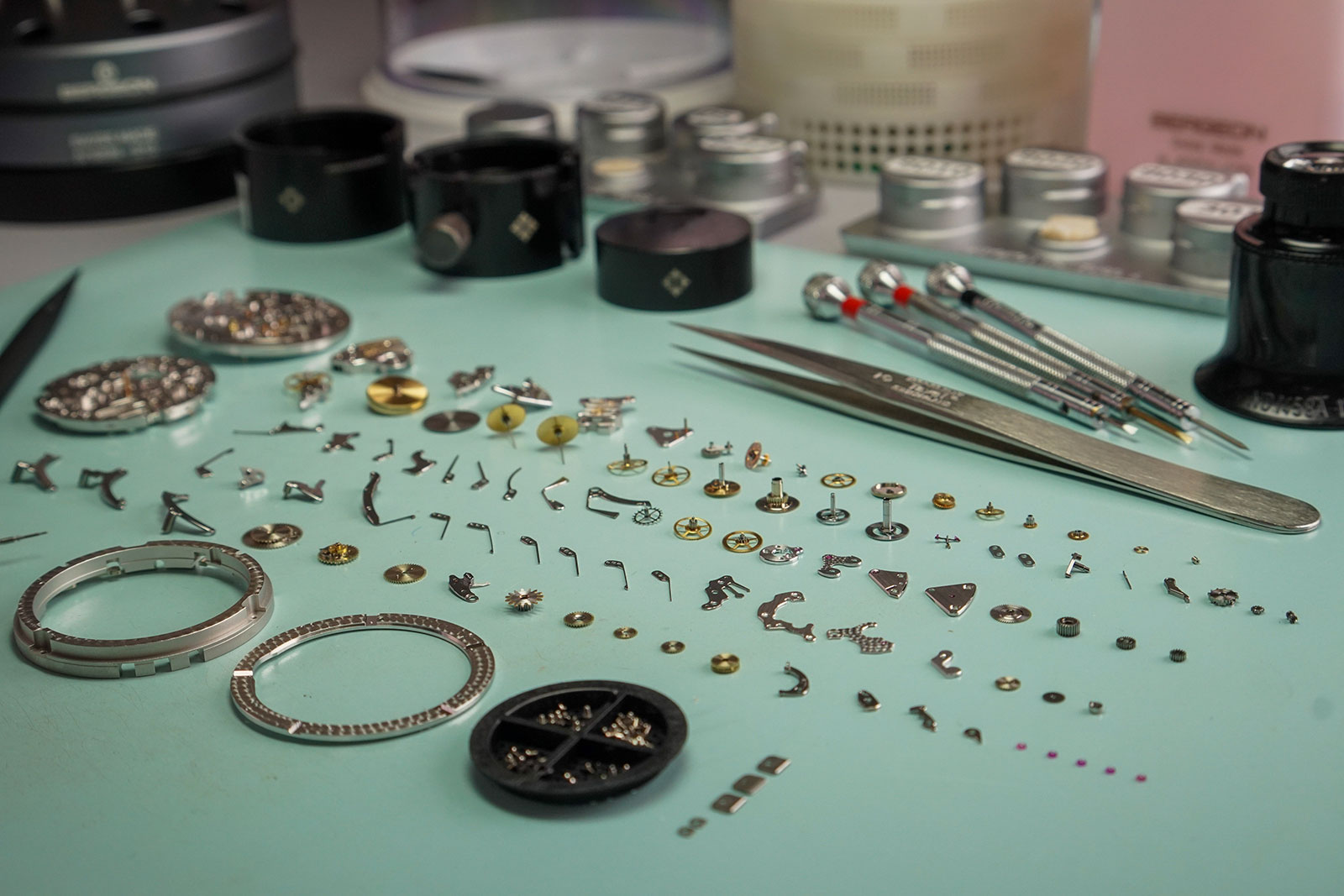 But despite the guidelines all of the watchmakers have to follow, their job is not merely exchanging parts. Replacing parts in complicated calibres usually entails substantial manual adjustment and finishing for the new component to fit seamlessly.
One of the most labour intensive jobs in the service centre is polishing, which is done by two ladies who have almost 50 years of polishing expertise between them. Both graduated from the 18-month polishing course conducted by Patek Philippe.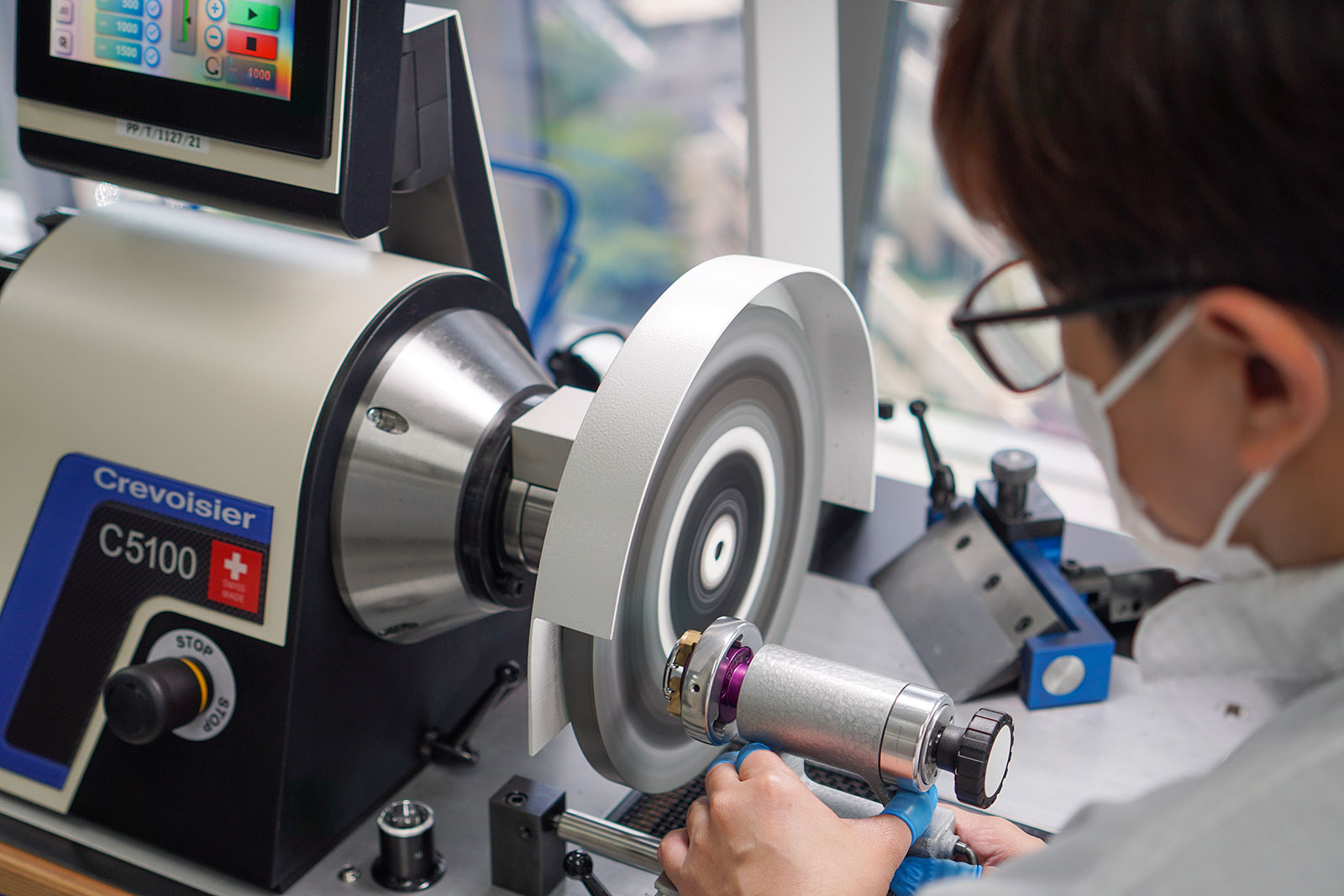 Armed with a variety of abrasive pastes, polishing wheels, masking tape, and a blasting cabinet, the pair polish watches of all metals. But gem-set timepieces or watches that require laser welding to fill in dents are not within their repertoire, instead these have to be worked on in Geneva.
According to the senior polishing specialist, the most complex case to refinish is the Nautilus, while the most challenging metal is platinum. She explains that her job is essentially to leave a watch looking as new as possible without changing too much the geometry or edges of the case or bracelet.
Polishing is usually the final stop in the service centre before quality control – every watch has to run within -3/+2 seconds a day to pass.
Broadly speaking, quality control is a seven-step process, but it varies on the complexity of the watch. A perpetual calendar, for instance, is tested to ensure that all calendar indications change within the specified window, with all calendar hands aligned within fixed tolerances.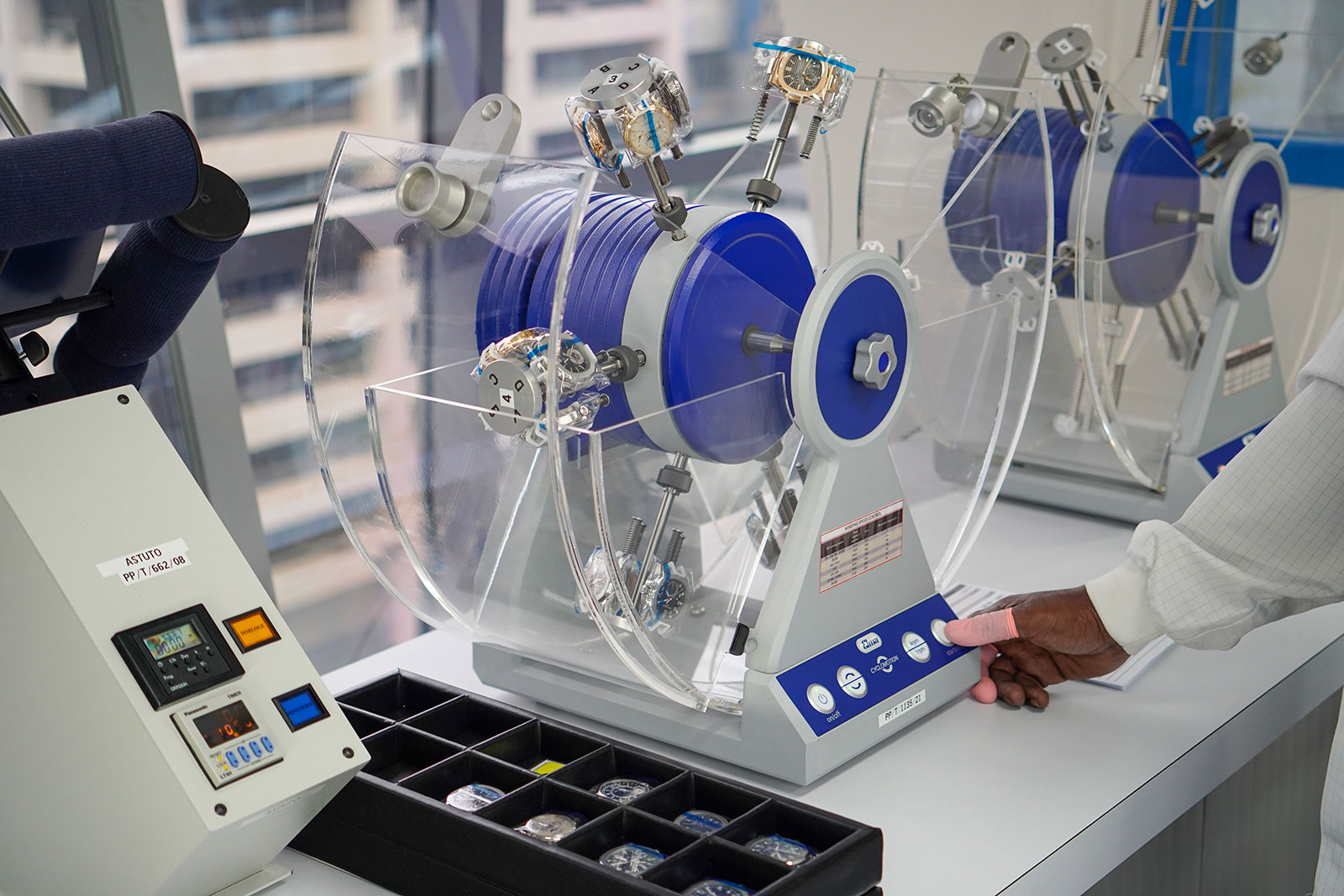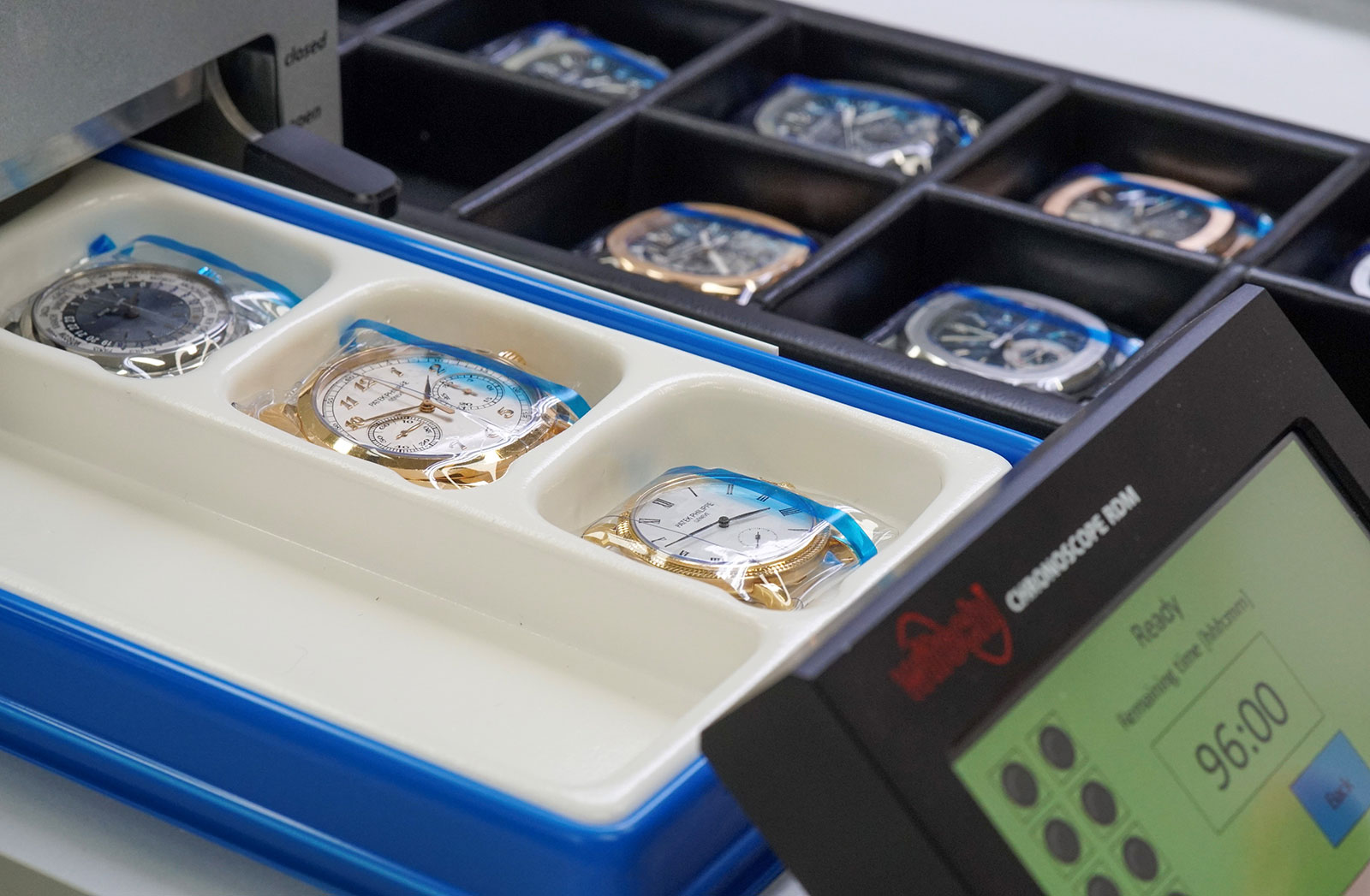 Once a watch has passed quality control, it is sealed in the (in)famous Patek Philippe plastic wrap and then boxed.
This packaging, however, is fleeting, like tears in the rain. The sealed bag is cut open before the watch is handed back to the owner.
Parting thoughts
The integration and consolidation of Patek Philippe's after-sales service is an endeavour that will surely translate into an offering that is consistently high quality regardless of geography.
Granted, some enthusiasts and collectors might gripe at the standardised processes that leave less room for individual requests. For instance, the only option to fix a scratched bezel might be polishing rather than replacement.
But brand's considerable investment in after-sales service is a testament to the brand's commitment to doing more than just getting watches out the door. "Restoring our watches is just as important as the competence needed to craft new watches," says Patek Philippe president Thierry Stern – a belief that takes tangible form in the constellation of service centres around the world.
---
Back to top.
---
You may also enjoy these.