Yosuke Sekiguchi Debuts with the Primevère Wristwatch
Uncompromisingly 19th century.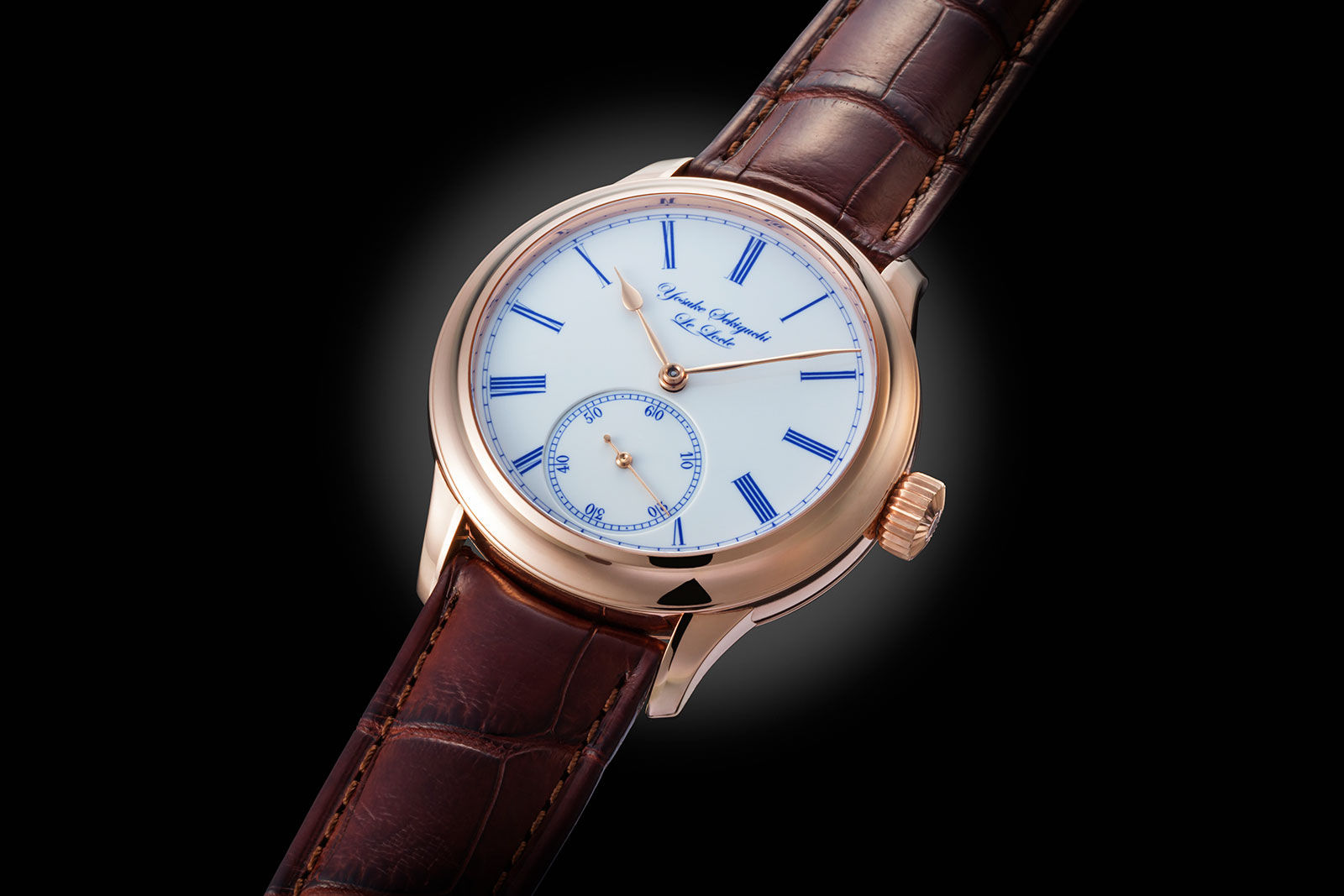 The latest watchmaker to strike out on his own as a one-man operation is Yosuke Sekiguchi, a Japanese watchmaker who has spent his entire career in Switzerland. Based in Le Locle, Mr Sekiguchi spent several years at well-known complications specialists before starting on his namesake brand.
His debut watch is the Primevère, a wristwatch that is uncompromising in its adherence to tradition, both in style and substance. Powered by a finely finished movement, the Primevère was inspired by the 19th century "Le Locle" style ebauche that LeCoultre supplied to several brands, most notably Jules Jurgensen. In fact, Mr Sekiguchi modelled the Primevère on an 1871 Jurgensen pocket watch that he restored and then re-cased into a wristwatch.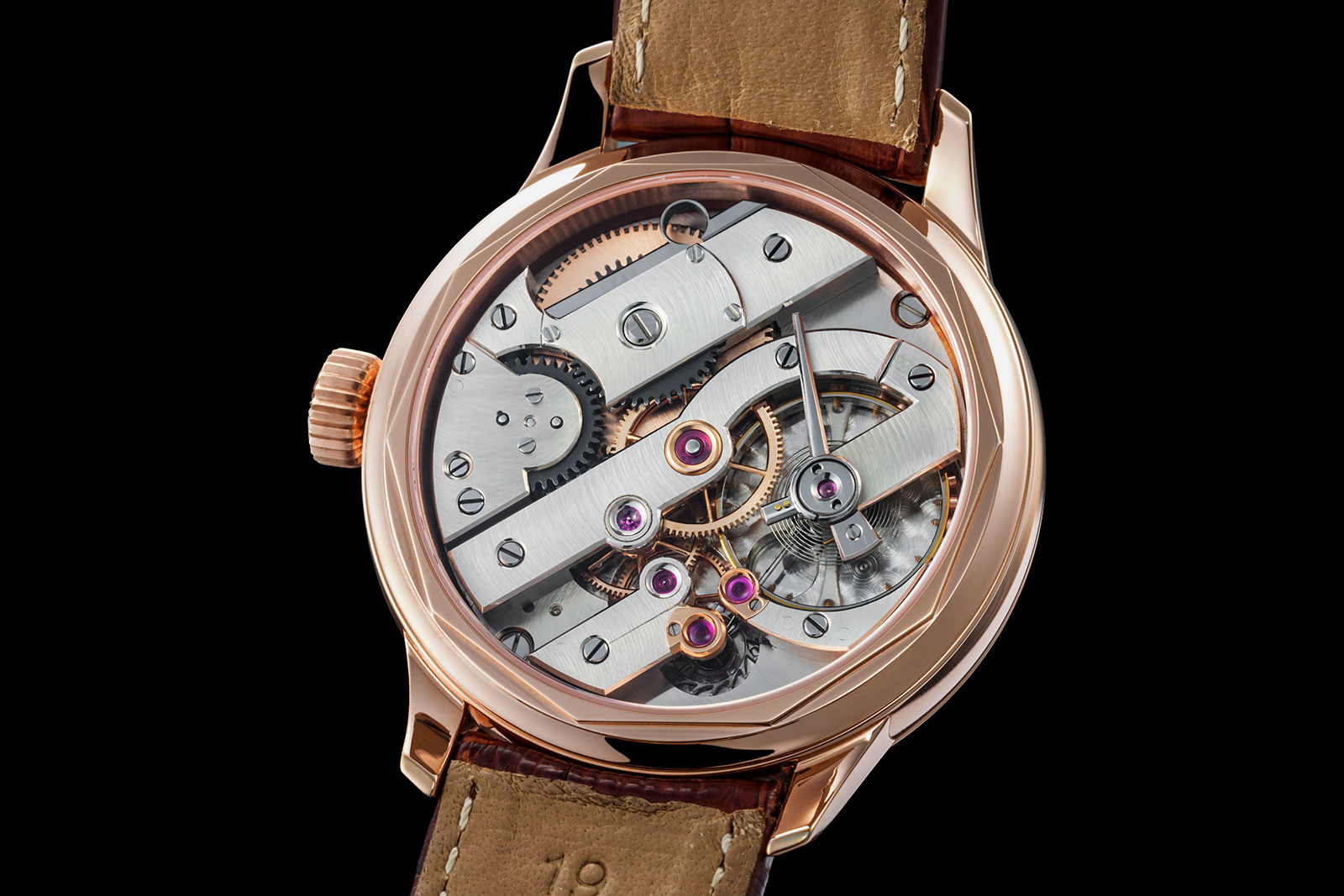 Initial thoughts
Mr Sekiguchi is one of several Japanese watchmakers working in Switzerland. Like a few of his compatriots, Mr Sekiguchi's background is in complications and restoration.
His reverence for high-quality Vallee de Joux movements of the 19th century is equally obvious in the eminently traditional layout of the movement. Mr Sekiguchi has done such a good job of recreating the original that the movement is difficult to distinguish from a 19th century calibre in both aesthetics and finishing at a distance.
But up close the Mr Sekiguchi's movement reveals a higher level of finishing and decorative extras than a 19th century original, which were often robust and workmanlike – the very qualities that drew Mr Sekiguchi to these calibres in the first place.
While the intrinsic quality of Mr Sekiguchi's work is evident even in the prototype, the Primevère is essentially a gently modernised reproduction of a 19th century pocket watch, albeit with superior finishing. In that sense, it doesn't bring anything new to the table.
That said, the Primevère is reasonably priced at about US$61,000. Considering its quality of make, the price tag is more than fair. That makes it a compelling proposition for someone who appreciates highly traditional watchmaking.
From Japan to Switzerland
Now 42 years old, Mr Sekiguchi was born in Isesaki, a city in central Japan two hours north of Tokyo. But a childhood ambition to become a watchmaker led him to France and then Switzerland almost two decades ago.
After studying watchmaking, he worked at La Joux-Perret and then Christophe Claret, while doing restoration for Juval, an antique watch and clock store in La Chaux-de-Fonds.
He set up his own brand in January 2020 to realise the long-held ambition to recreate the movement once used by Jules Jurgensen in the 19th century. Based on an ebauche supplied by LeCoultre, the calibre was distinctive enough that it was known as a "Jurgensen" or "Le Locle" style movement.
According to Mr Sekiguchi, this style of movement is of equal quality to those made by more famous names, including Geneva marques like Patek Philippe, but more robust in its construction (which explains the thickness of his watch).
The Primevère
The Primevère, which translates as "primrose", is very much classically inspired inside and out. And it is also traditional in terms of production – Mr Sekiguchi makes most of the components with manually-operated machines and then finishes them by hand.
Though Mr Sekiguchi fabricates most of the movement components himself in the 21st century, its construction is almost identical to that of the 19th century "Jurgensen" calibre, but with several decoration and stylistic flourishes.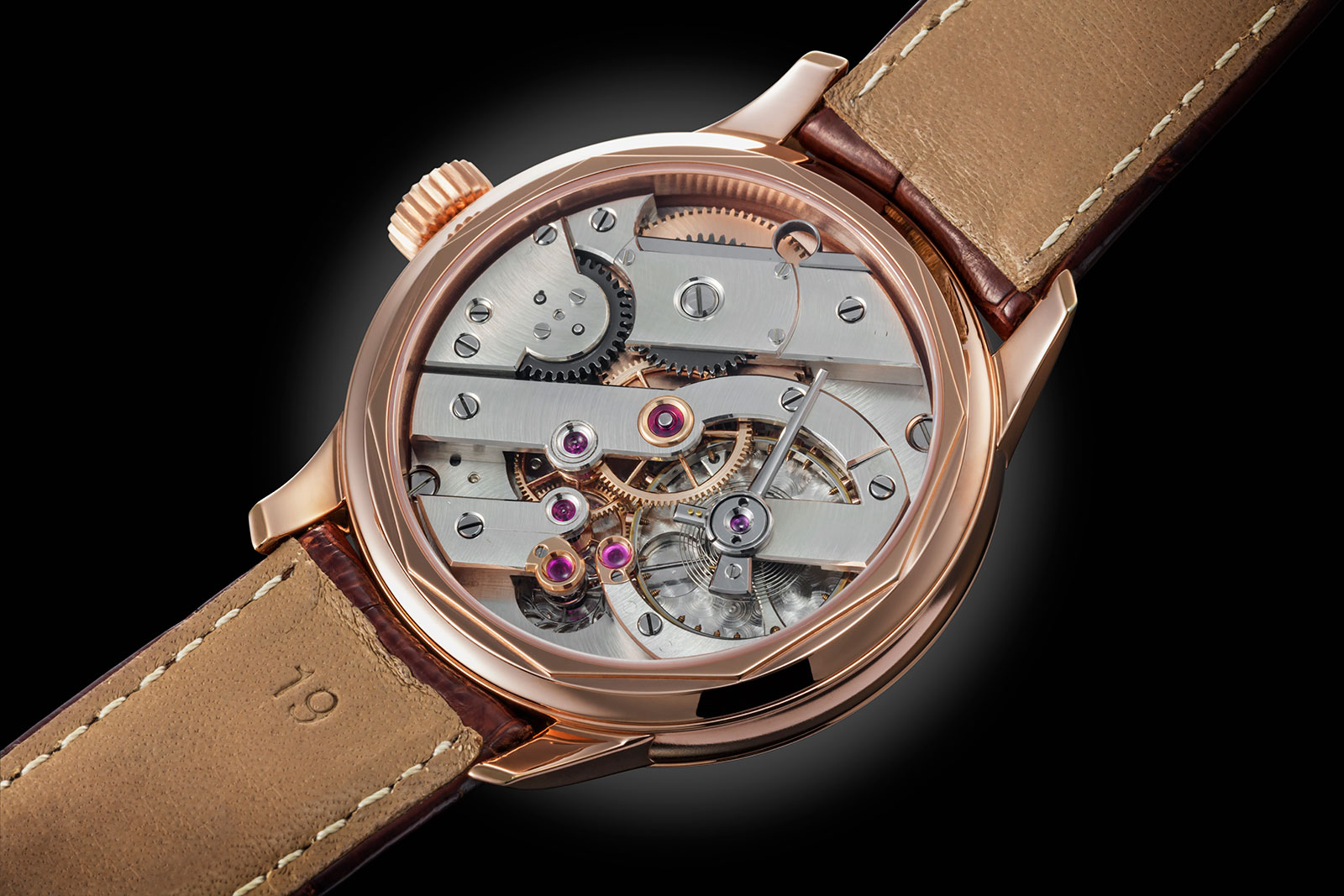 Amongst the most distinctive features taken from the original are the extra-long regulator index, as well as the gold caps for both the escape wheel and pallet lever jewels.
On the other hand, one of the most striking decorative touches that Mr Sekiguchi has added to the movement is the curved spring incorporated into the steel winding click.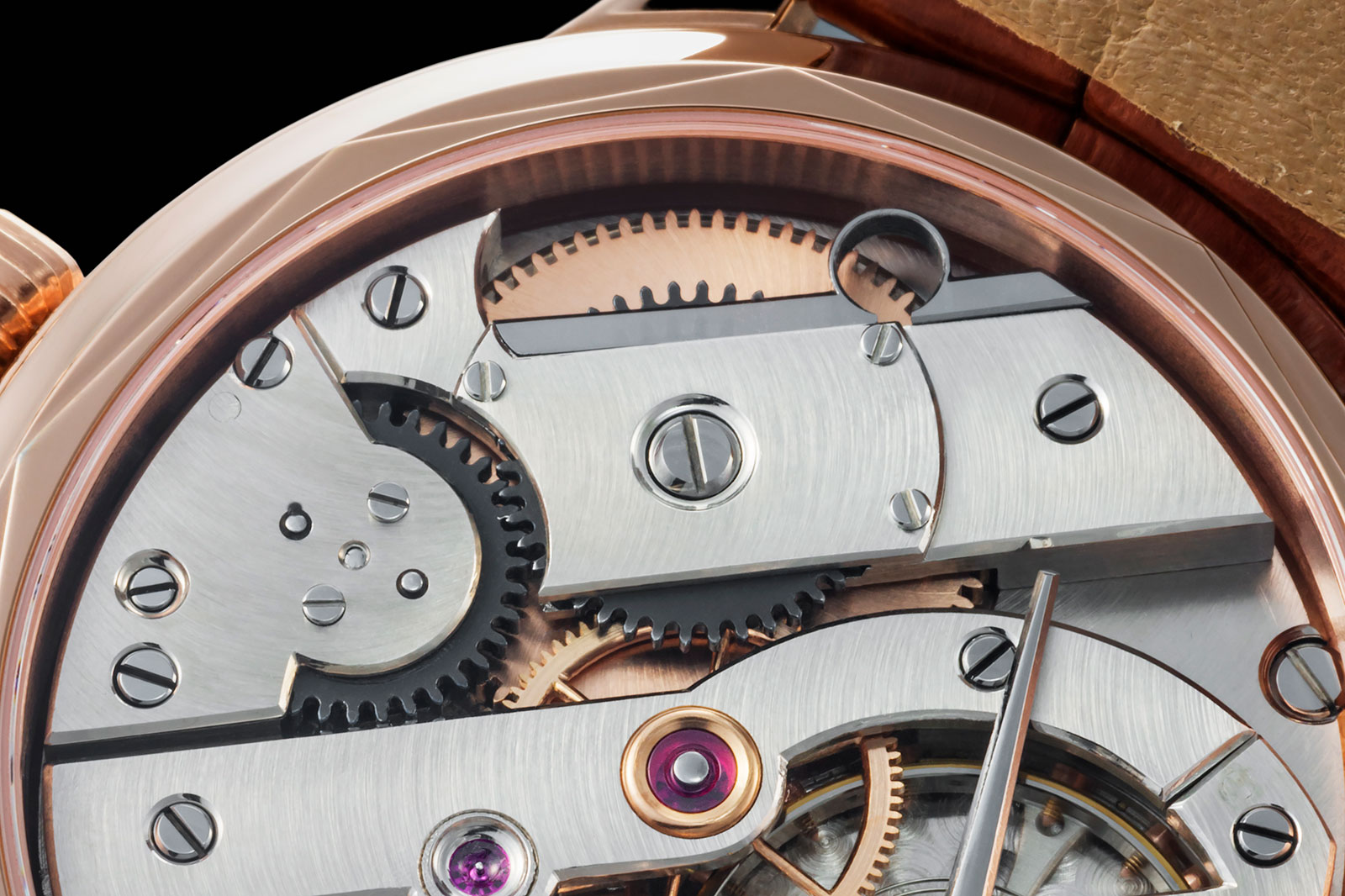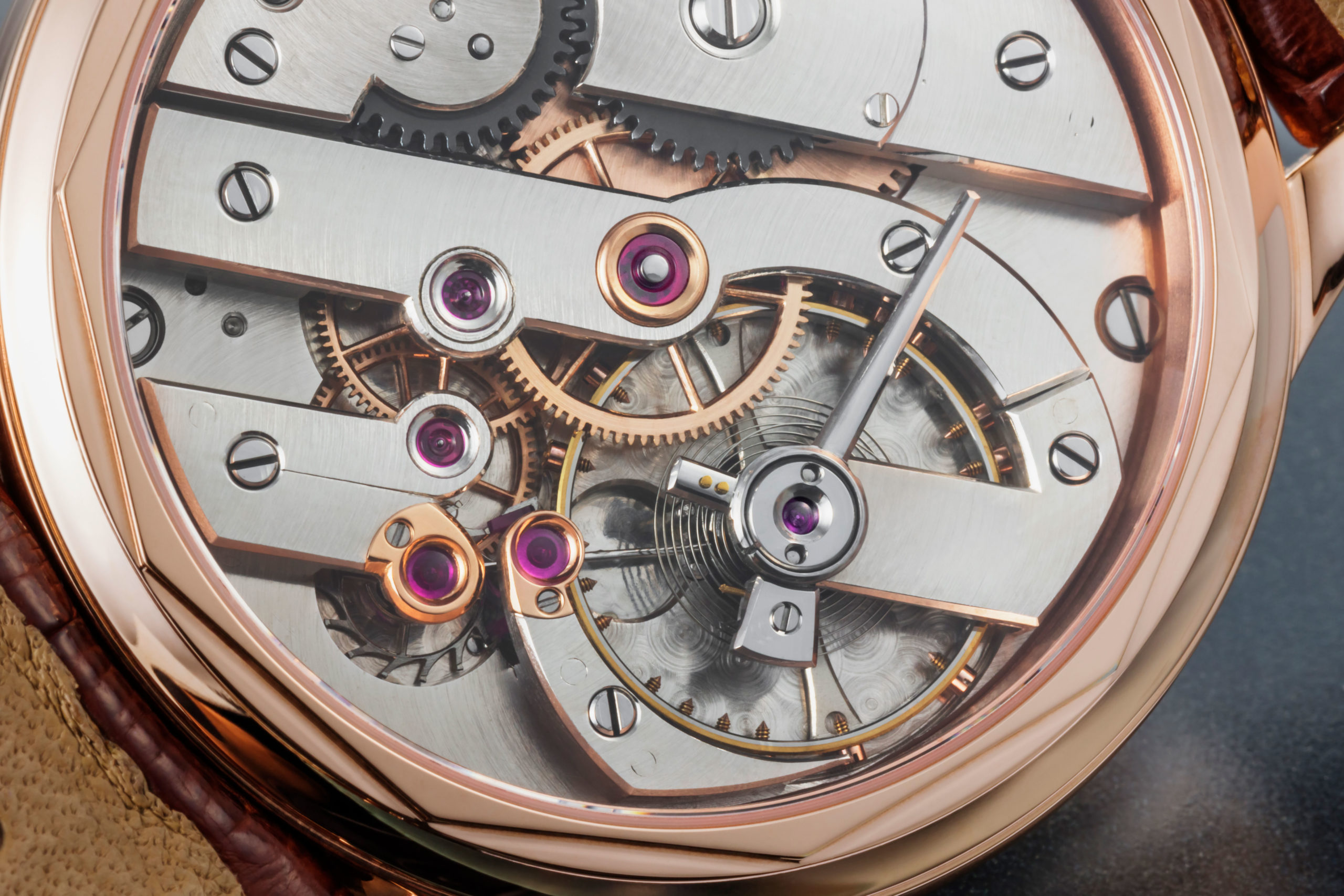 Naturally the decoration of the movement is top class. Every aspect of the prototype movement appears to have been carefully and finely finished, right down to the spokes of the escape wheel.
The finishing does go without some decorative touches like striping and blued screws, which is unsurprising given Mr Sekiguchi admiration of vintage Jurgensen pocket watches that were "honestly [made] without excessive decoration".
Over on the front the Primevère continues the 19th century aesthetic with a two-part fired enamel dial and spade hands.
The Primevère is available in stainless steel or 18k rose gold, the colours of the dial markings and hands to distinguish each model. The rose gold version has blue markings and rose gold hands, while the steel model has them in black and white gold respectively.
---
Key Facts and Price
Yosuke Sekiguchi Primevère
Ref. 39RG-WHBL (rose gold)
Ref. 39SS-WHBK (steel)
Diameter: 39.5 mm
Height: 12 mm
Material: Rose gold or stainless steel
Crystal: Sapphire
Water-resistance: 30 m
Dial: Grand feu enamel
Movement: YS-Y01
Functions: Hours, minutes, and seconds
Frequency: 18,000 beats per hour (2.5 Hz)
Winding: Hand wind
Power reserve: 40 hours
Strap: Alligator with pin buckle
Limited edition: Made to order
Availability: From Juval Horlogerie in La Chaux-de-Fonds, Switzerland, or Watch Shop Koyanagi (Carillon Co.) in Nara, Japan
Price: Rose gold is CHF56,000 or JPY7 million; steel is CHF51,000 or JPY6.4 million (prices exclude taxes)
For more, visit Koyanagi-tokei.com.
---
Correction March 7, 2022: The Primevere does not feature a detent escapement, though Mr Sekiguchi did construct such a movement during his time at Christophe Claret.
Back to top.
---
You may also enjoy these.