Garrick Debuts an Affordable, Contemporary Take on English Watchmaking
Made in the UK with a little Swiss help.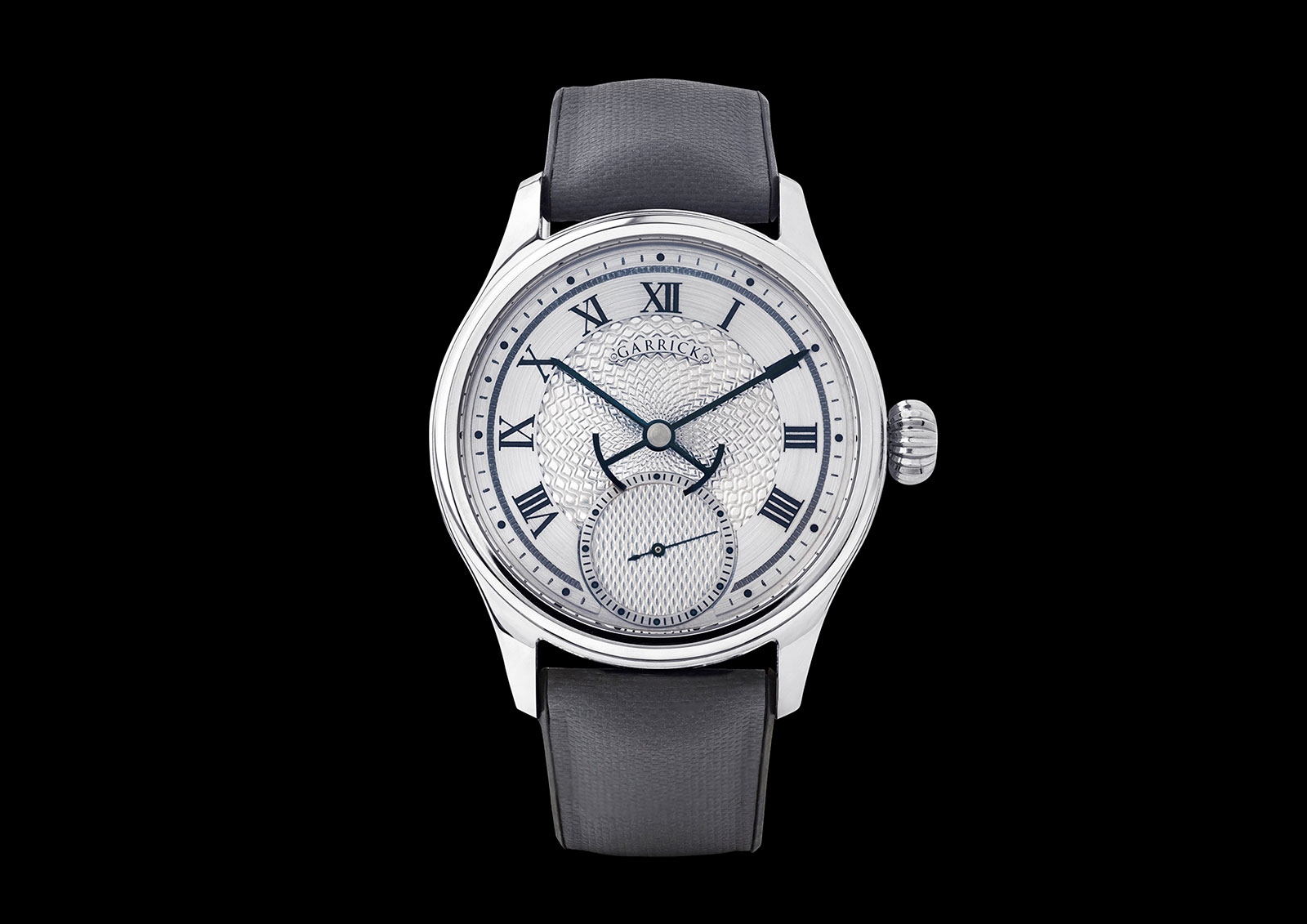 Garrick is a newish independent watch brand based in Norfolk, England. Founded in 2014, it specialises in watches inspired by historical English watchmaking, exemplified by the S1, an elaborately-conceived, but pricey, timepiece.
Now the brand has launched its most compelling buy to date, the Garrick S4. Like its earlier model, the S4 still possesses many elements drawn from English watches of yore, but is executed more simply. The S4 still boasts an unusual level of hand-finished details – including a barrel and crown wheel cover decorated with floral engraving and hand-finished bevelling – but is priced far more accessibly, with a retail price that starts under US$6,000 before taxes.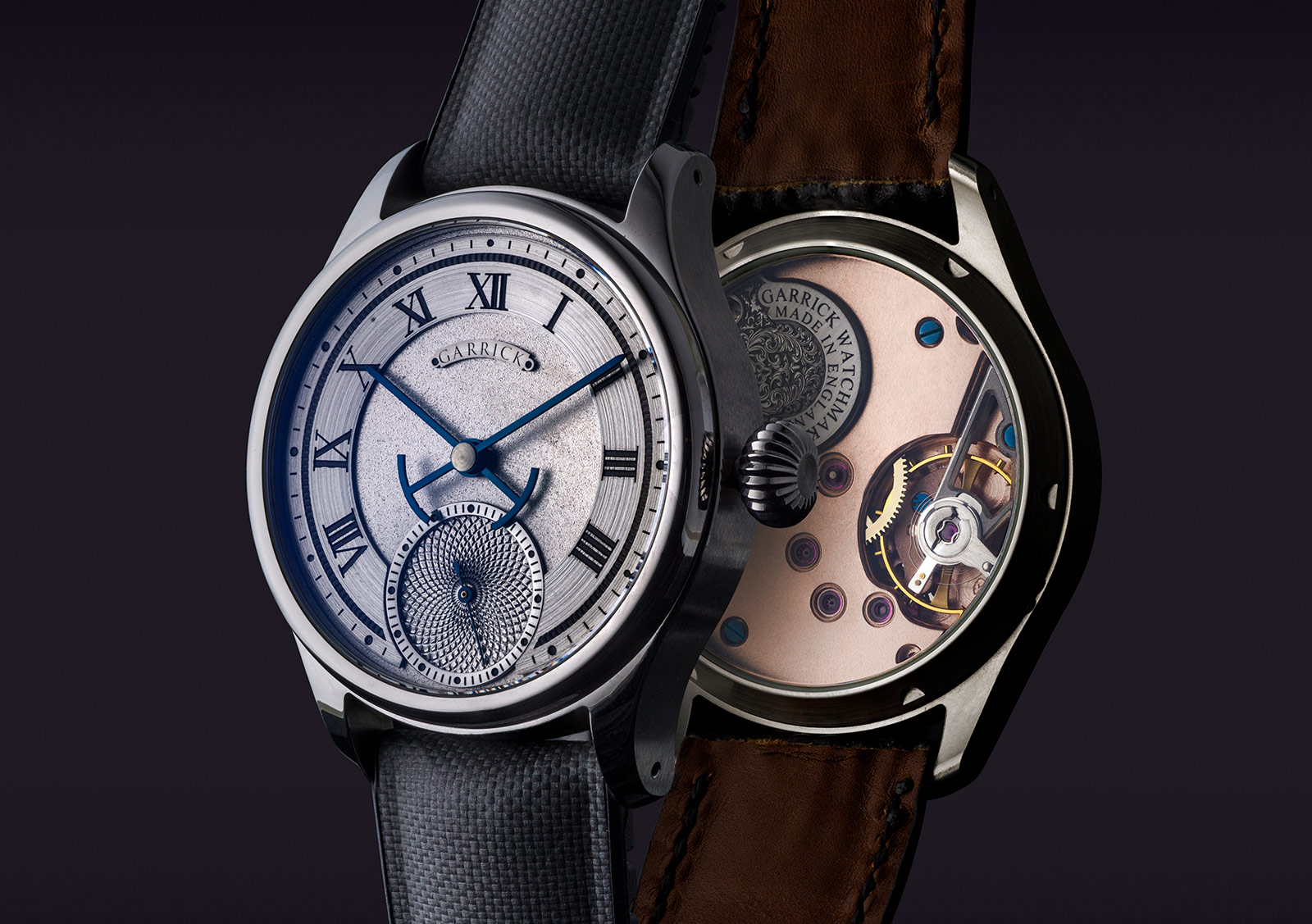 Initial thoughts
While independent-watchmaking startups are proliferating, most don't diverge too far from each other; many focus on dial and case designs that are modern looking, think Ming and Sartory Billard. The Garrick S4 is unusual, particularly in two attributes that set it apart – traditional, pocket watch-inspired design and hand-finished details – which bring to mind an earlier generation of independent watchmakers like D. Dornblüth & Sohn.
The most discernible feature of the S4 is the dial, which is unabashedly classical in style. But like the pocket watches that inspire it, the dial has depth, thanks to a multiple-part construction and varied surface finishes, including an engine-turned seconds register.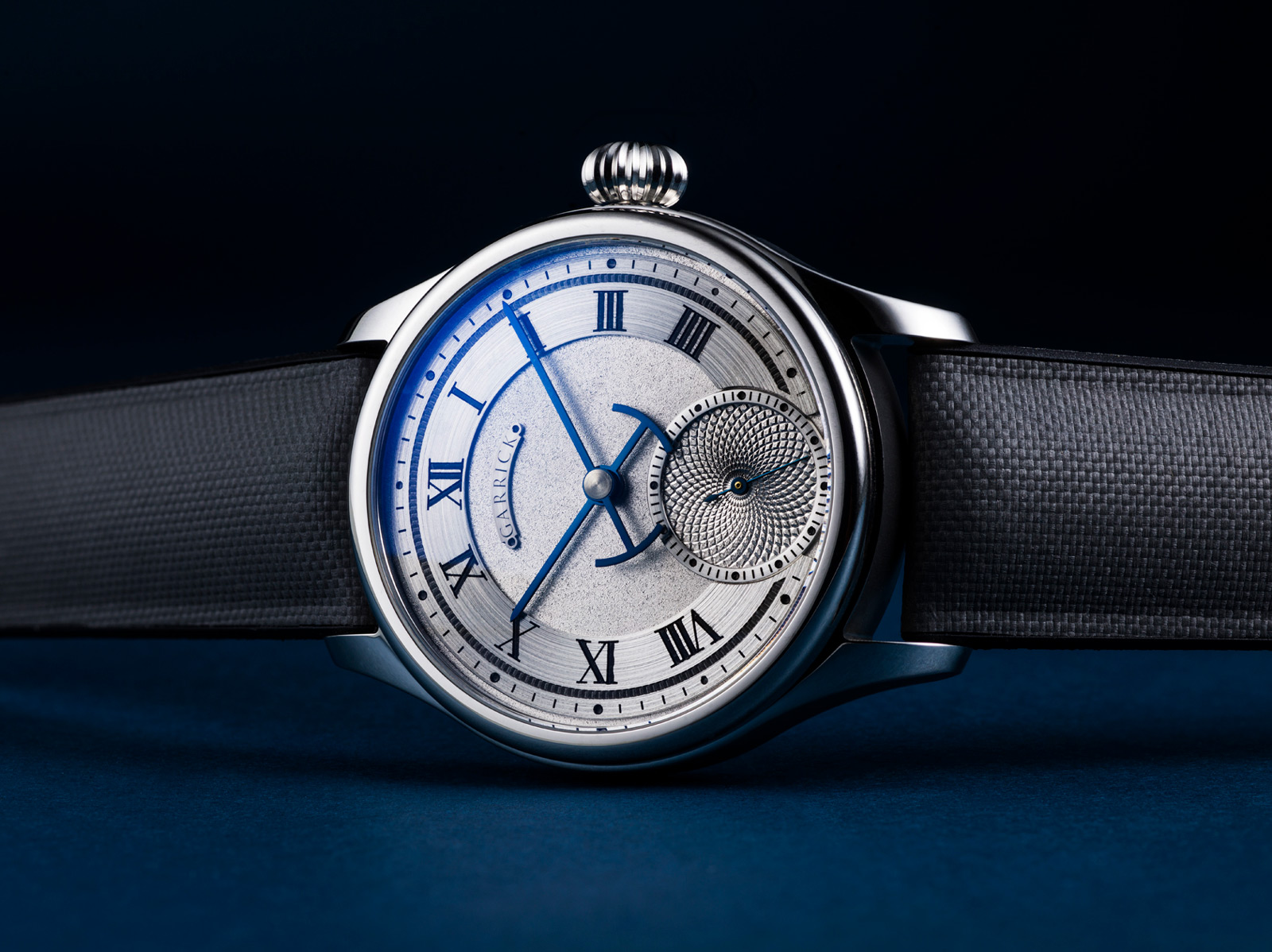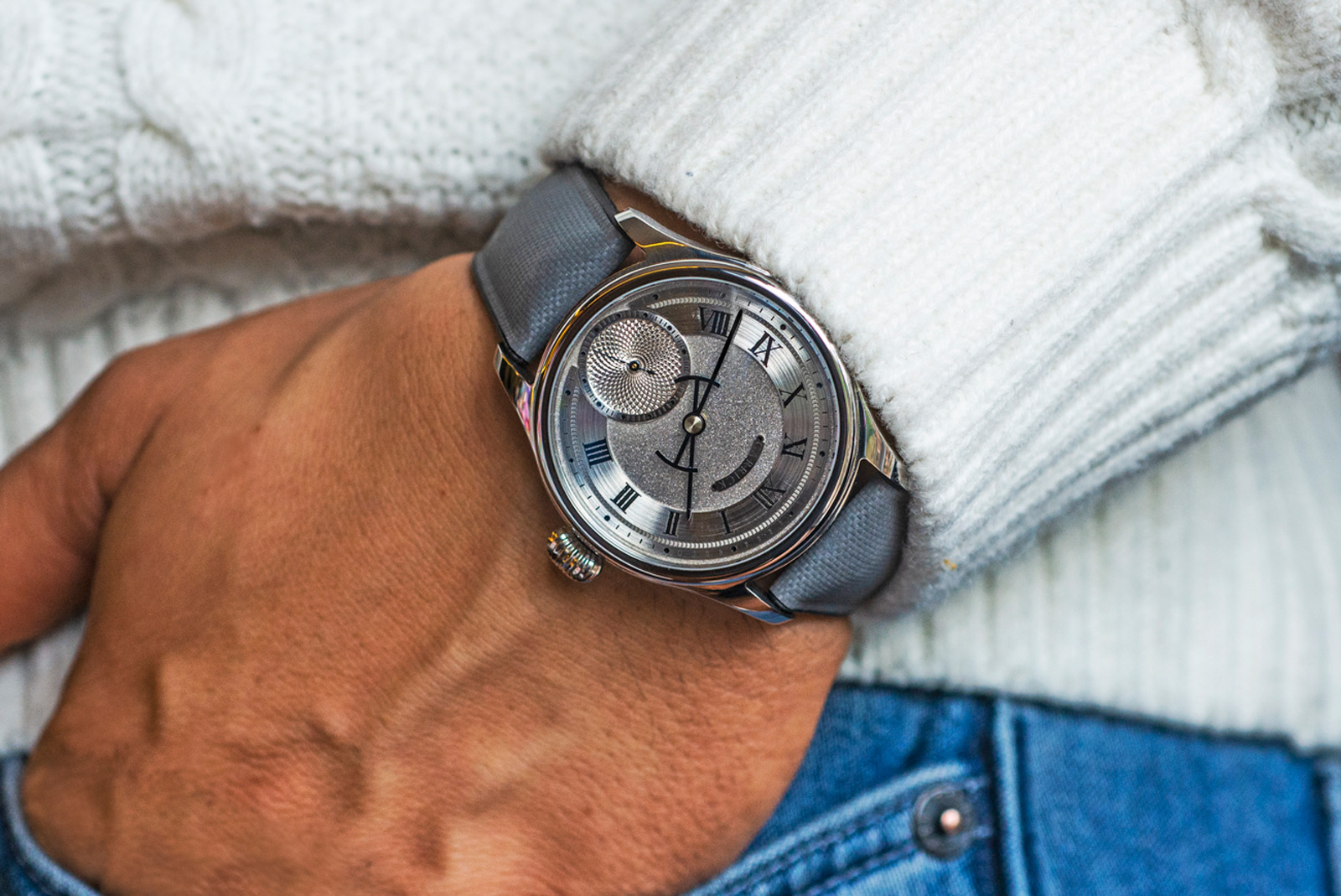 Over on the back, the view is necessarily simpler than that on the top-of-the-line S1, but effort has been made to dress it up. The cover for barrel and crown wheel is a nod to 18th century English watches. And it is also finished slightly better than the rest of the movement, having polished, rounded anglage.
But most admirably, Garrick has made the movement more than just a styling exercise. The S4 is regulated to run with a maximum deviation of three seconds a day. That's not a monumental challenge, but it demonstrates the brand's attention to quality even for an entry-level model. And it is not all that common – timekeeping is the fundamental quality of a watch, but it is rarely the focus in modern-day watchmaking, where craftsmanship and design are typically the key selling points.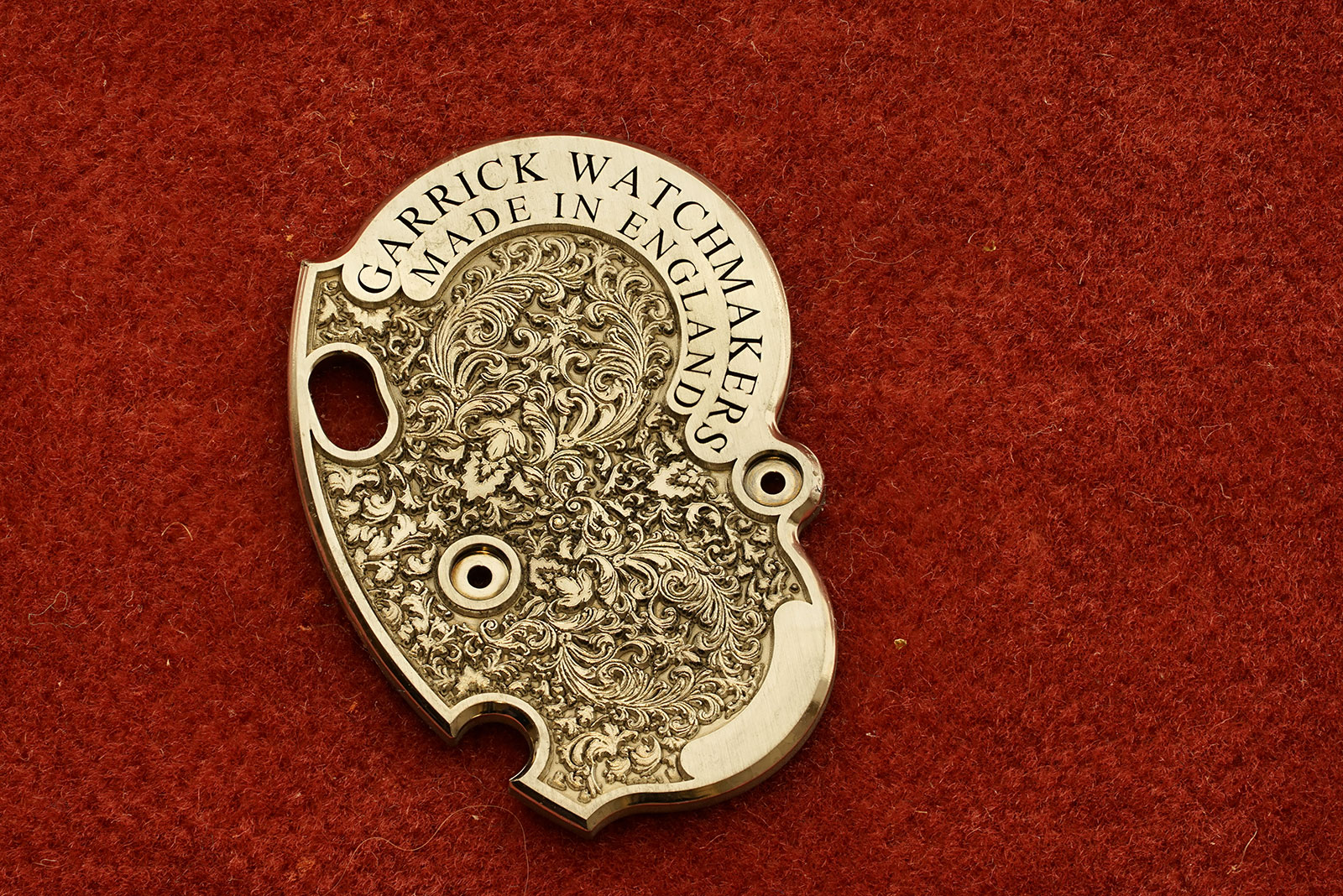 And not unexpectedly given the affordable price, the movement is based on an existing calibre. Its architecture is derived from the Unitas 6498 – appropriately a pocket watch movement – which is apparent from its layout. But that means the S4 starts at £4,995, for the version with frosted dial and guilloche sub-dial, and rising to £5,995 for the model with an all-guilloche dial. And those prices include 20% UK tax.
Handcrafted
Many parts that make up the S4 are hand made in Garrick's workshop, giving them fine, traditional detailing while also allowing for customisation.
The dial, for example, is comprised of a base with separate chapter rings on top. Starting its life on an old-school lathe instead of an efficient stamping machine, the dial starts as a brass strip that is cut into a blank. The circular blank is then drilled with holes that serve as anchor points for the chapter rings, which are secured by pins. Before the chapter rings are installed, the dial blank is bead-blasted to create a frosted finish, or engine turned when guilloche is required.
Concentrically brushed and engraved, the chapter rings are then fitted to the finished dial. While the engraving is done with a laser, it is then filled with ink – a process done by hand using a syringe pen.
The movement is similarly decorated with a mix of hand- and machine-applied techniques. Based on a Unitas 6498, it's been constructed to incorporate quintessentially English details, namely the three-quarter plate and cover for the barrel and crown wheels. The majority of the finishing is done simply but well, with milled countersinks and bevels.
But the most attractive feature is the cover for the crown wheel and barrel. Finished to a notably higher level than the rest of the movement, the cover is engraved with a fine, floral pattern, while having rounded, mirror polished bevels – a most unexpected flourish.
---
Key facts and price
Garrick S4
Diameter: 42 mm
Height: 10 mm
Material: Steel or gold
Crystal: Sapphire
Water resistance: 30 m
Movement: BF03
Functions: Hours, minutes, and seconds
Frequency: 18,800 beats per hour (2.5 Hz)
Winding: Hand wind
Power reserve: 46 hours
Strap: Alligator, calf, buffalo, or ostrich
Limited edition: No
Availability: Direct from Garrick
Price:
With guilloche sub-dial – £4,995
With fully guilloche dial – £5,995
Prices include UK VAT of 20%
For more, visit garrick.co.uk.
---
Back to top.
---
You may also enjoy these.