Recap: Instagram Live with Rexhep Rexhepi
On vertical integration, and the second Chronomètre Contemporain.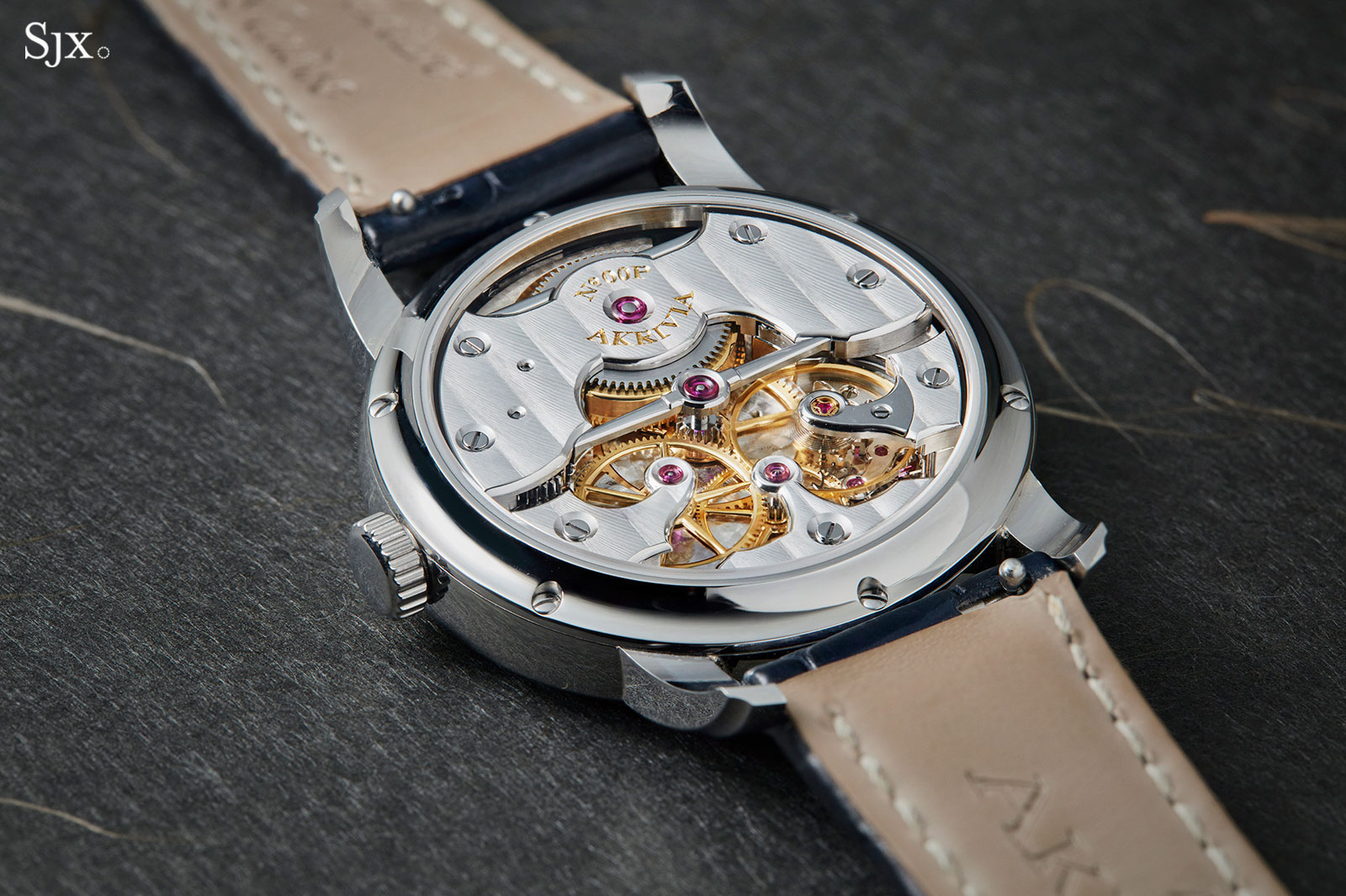 Rexhep Rexhepi of Akrivia was the guest on our first-ever Instagram Live, where he spoke with our founder SJX. Lighthearted and insightful, the session centred on the growth of Akrivia's in-house capabilities, as well as the future of the Chronomètre Contemporain series. Here's a recap of the highlights from the session.
Ambitions for integration
Rexhep has big dreams for Akrivia as a true manufacture, from production to even testing. This stems from an explicit desire to control every element of production, and to ensure his high standards at met every step of the way.
Much of the progress made in vertical integration will be reflected in the second series of the Chronomètre Contemporain. While the series one cases were produced by a Geneva specialist, the second series will have its cases made in-house by master case maker Jean-Pierre Hagmann, who joined Akrivia last year.
At the same time, Rexhep said the movement will have a greater share of parts made in-house. While the exactly proportion was unsaid, he made clear that his goal was to eventually make all key parts – bridges, base plates, wheels and pinions – in the Akrivia workshop. Beyond production timepieces, such vertical integration will be advantageous as it would allow Akrivia to prototype ideas far more quickly.
Interestingly, Rexhep also touched on chronometer testing and certification. The first series Chronomètre Contemporain is tested at the Besançon Observatory in France as standard.
Although Rexhep admits that having an independent body that sees thing from a different perspective testing the function of Akrivia watches is something he appreciates, Rexhep mentioned the possibility of one day conducting his own testing.
The Chronomètre Contemporain to come
The Chronomètre Contemporain was the watch that made Rexhep and Akrivia a star. And with Rexhep already having stated that it will be followed by a second model, many have been wondering how the watch will evolve. Almost everyone expected the second series to be based on the first, with a movement that is derived from the original.
But Rexhep made it clear that the second series is actually going to be powered by an entirely new calibre. As he explained it, he intended to add a complication to the first series movement, but the performance of the modified movement was unsatisfactory, so he chucked all of it and started from scratch.
So the second series movement is entirely different from the first, even having twin barrels instead of just one as the first did. In a sketch he showed during the chat, Rexhep pointed out the twin barrels – and most crucially, twin going trains.
Though he didn't specify the added complication, one can speculate it is something fairly energy intensive – meaning a mechanism with frequent or recurring motion – since an additional barrel was needed. The new movement will, however, retain the symmetrical look that is characteristic of Akrivia movements.
Because the movement is wholly new and more complicated, Rexhep did let on the second series will be priced higher than the first, though he stated it would still be reasonably priced for what it is, as many aficionados regard the first series to be. Rexhep hopes to be able to unveil the second series in early 2021.
AK evolution
Rexhep also touched on the AK series, the Akrivia collection with a more contemporary design.
While the hand-hammered finish has become something of an Akrivia trademark, Rexhep also mentioned he was working on new decorative techniques for dials, perhaps destined for the AK series.
He also noted a redesigned AK series case is in the works, though it will have a similar aesthetic language as the current series.
Questions from readers
Before the Instagram Live session, readers submitted questions for Rexhep, and he answered many of them.
When asked if Akrivia will ever make a line of entry-level watches, Rexhep's response was a resounding no. It will not happen because he desired for a high-quality watch makes that impossible.
Another question was whether a chronograph or automatic movement was in Akrivia's future. Rexhep said that he is not interested in an automatic movement, but he loves the chronograph complication, hinting that maybe one day he will give it some thought and attention.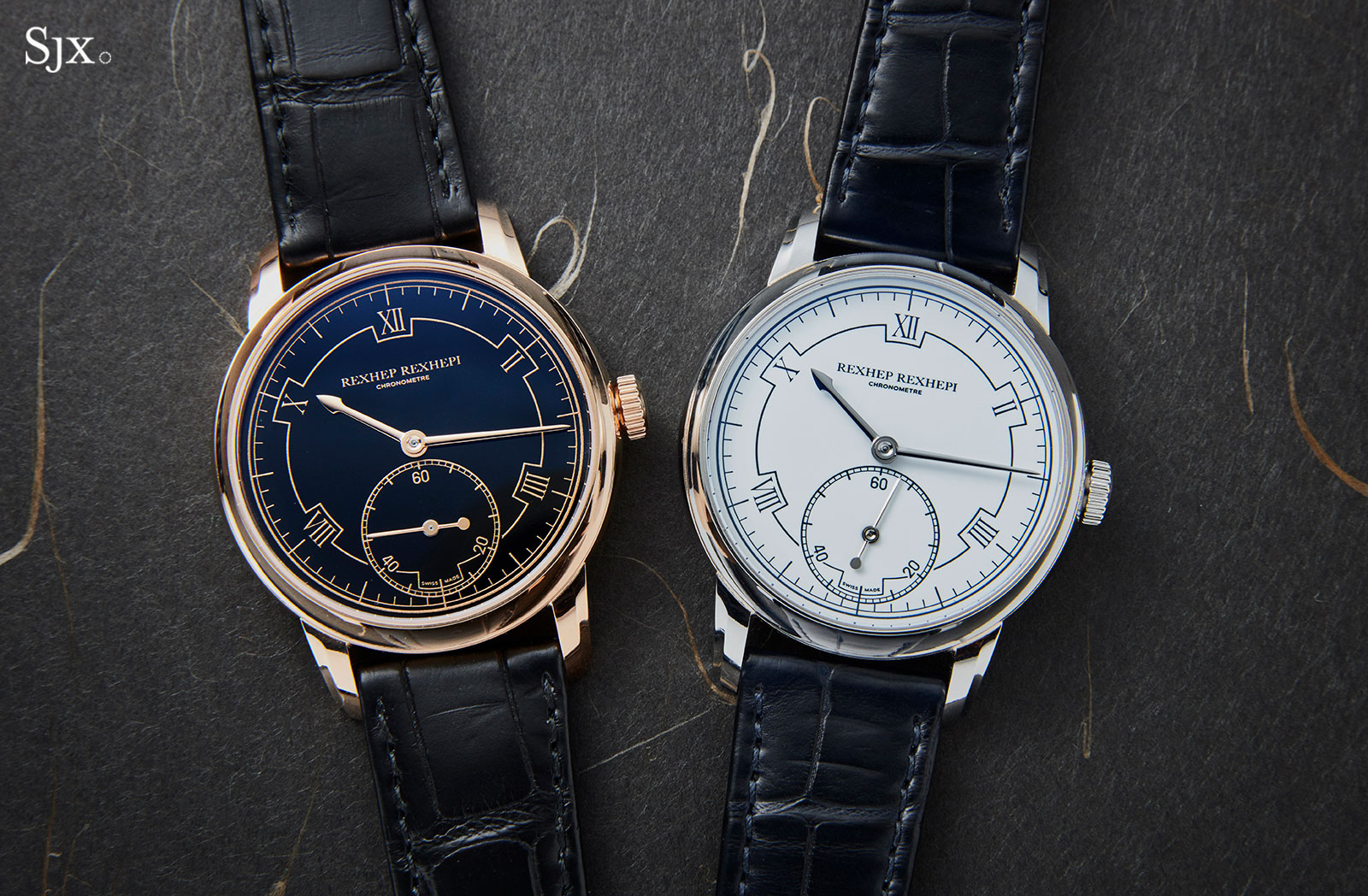 Rexhep was asked to list a few independent watch brands that he respects and finds interesting. Rexhep singled out Philippe Dufour, Voutilainen, De Bethune, and F.P. Journe (where he had worked for a few years before starting Akrivia). He loves that each of these brand has its own aesthetic and technical aspects that can be appreciated and learnt from.
More notably, he declared that the ultimate goal for Akrivia is to one day be as innovative as F.P. Journe, but boasting movement decorations like Philippe Dufour.
You can watch the full chat with Rexhep session on our Instagram account.
---
Back to top.
---
You may also enjoy these.