Inside the Jean-Pierre Hagmann-Akrivia Case Workshop
The past and future joining forces.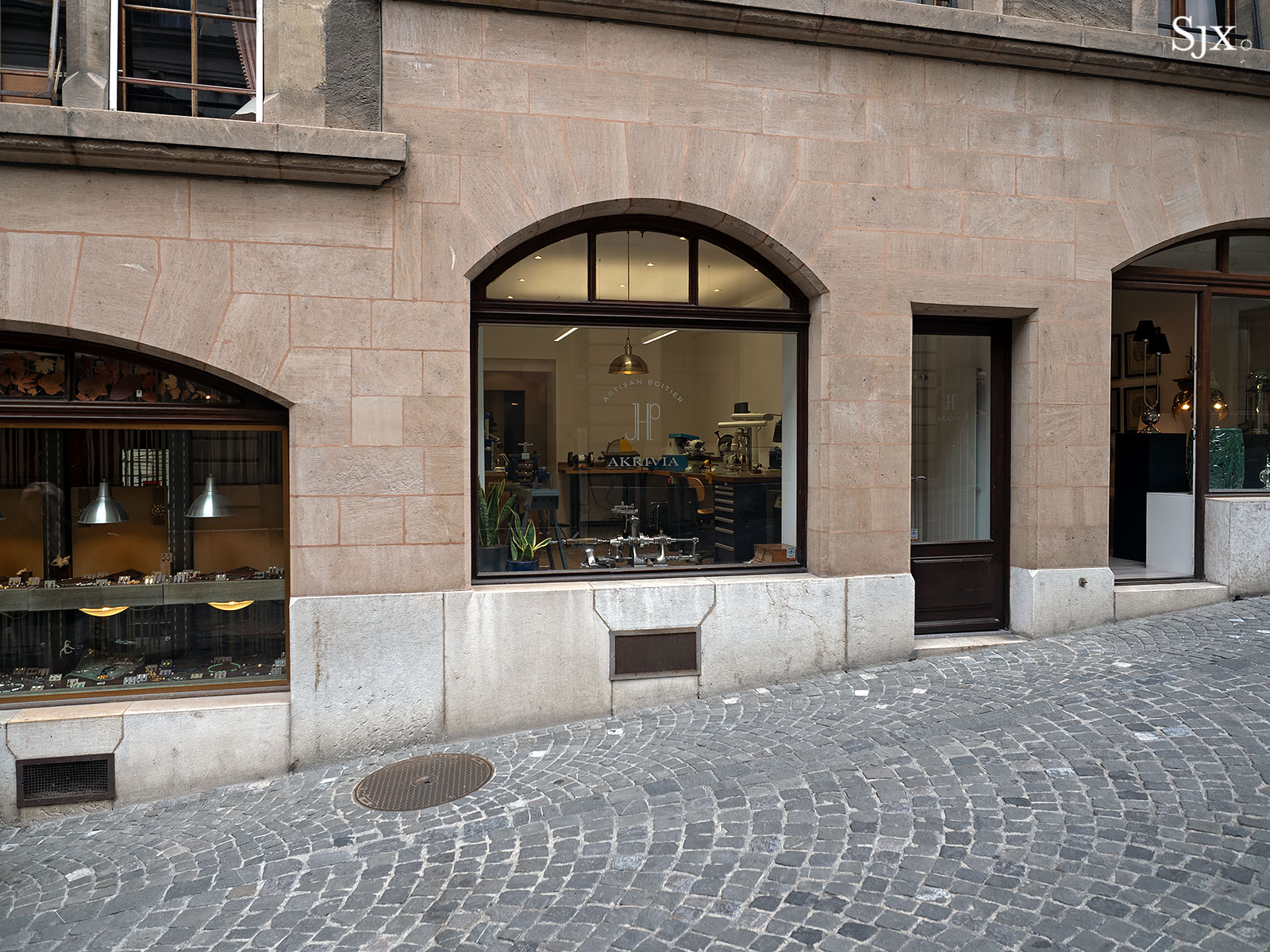 A master case maker who retired in 2017, Jean-Pierre Hagmann is back in action, as a partner in Akrivia's case-making workshop in Geneva. Now 78 years old, Mr Hagmann struck out on his own in 1984, starting a stellar career that would see him become a case maker for most of Switzerland's best watchmakers. (For a detailed profile of Mr Hagmann, see my 2016 story.)
His client list included establishment names like Audemars Piguet, Jaeger-LeCoultre, Vacheron Constantin, and of course, Patek Philippe, where he produced highly-regarded cases for its minute repeaters. In fact, Mr Hagmann was also responsible for the impressively complex case of the Star Calibre 2000, the uber-pocket watch Patek Philippe introduced to mark the new millennium.
In the first half of his career, Mr Hagmann also worked with many of the up-and-coming stars of independent watchmaking of the 1980s and 1990s, including Franck Muller and Roger Dubuis. He produced the very first Cintree Curvex cases for Franck Muller, as well as the early cases for Roger Dubuis.
Three decades later, Mr Hagmann is back where he began. He's joined forces with a rising star of independent watchmaking, Akrivia, whose founder, Rexhep Rexhepi, is just 32 years old. Though young, Rexhep grasps the importance of vertical integration, especially for a small-scale, high-end independent watchmaker; that is something that Kari Voutilainen has smartly accomplished by buying both dial and case makers, Comblemine and Voutilainen &  Cattin respectively.
The Akrivia case-making workshop was set up barely a month ago, but Mr Hagmann already finished his first project – the platinum case for the one-of-a-kind Chronometre Contemporain for Only Watch 2019 that was completed just earlier this week.
Over the longer term, the goal is to have Mr Hagmann produce all of Akrivia's cases as well as put together a team capable of making the workshop a long-term enterprise.
According to Rexhep, the ultimate goal is to have at least two case makers on board, who will learn from Mr Hagmann and enable Akrivia to produce all of its watch cases in-house.
The case-making workshop is just a few doors from Akrivia's premises in Geneva's Old Town, a short walk down a cobblestoned street. During a visit to Geneva last week I stopped by for a look; Mr Hagmann was out but Akrivia founder Rexhep Rexhepi showed me the newly set-up workshop.
Everything inside was fresh and neat as work had yet to begin. But Rexhep pointed out at even after case production starts, everything will remain neat – Mr Hagmann is obsessed with tidiness.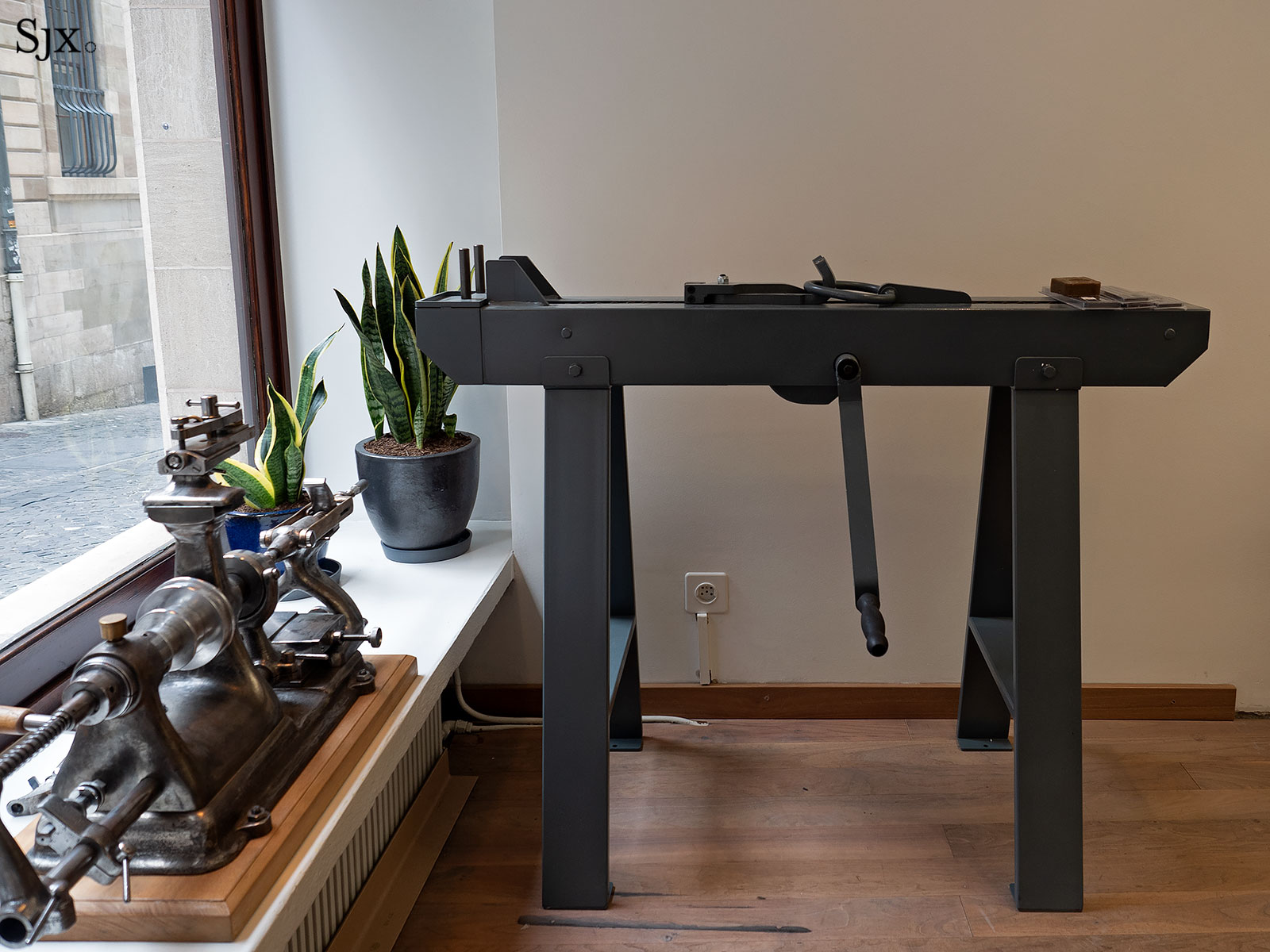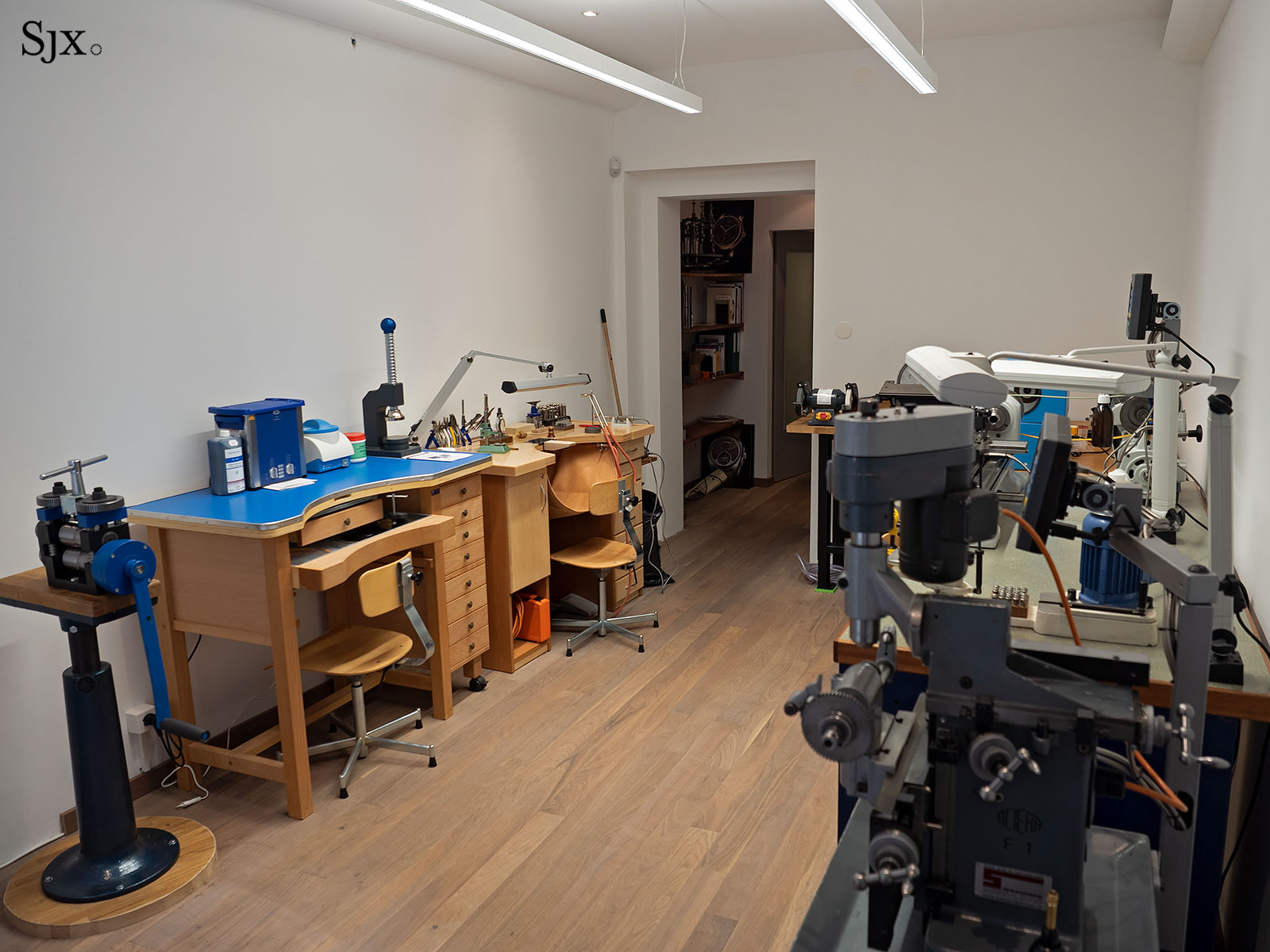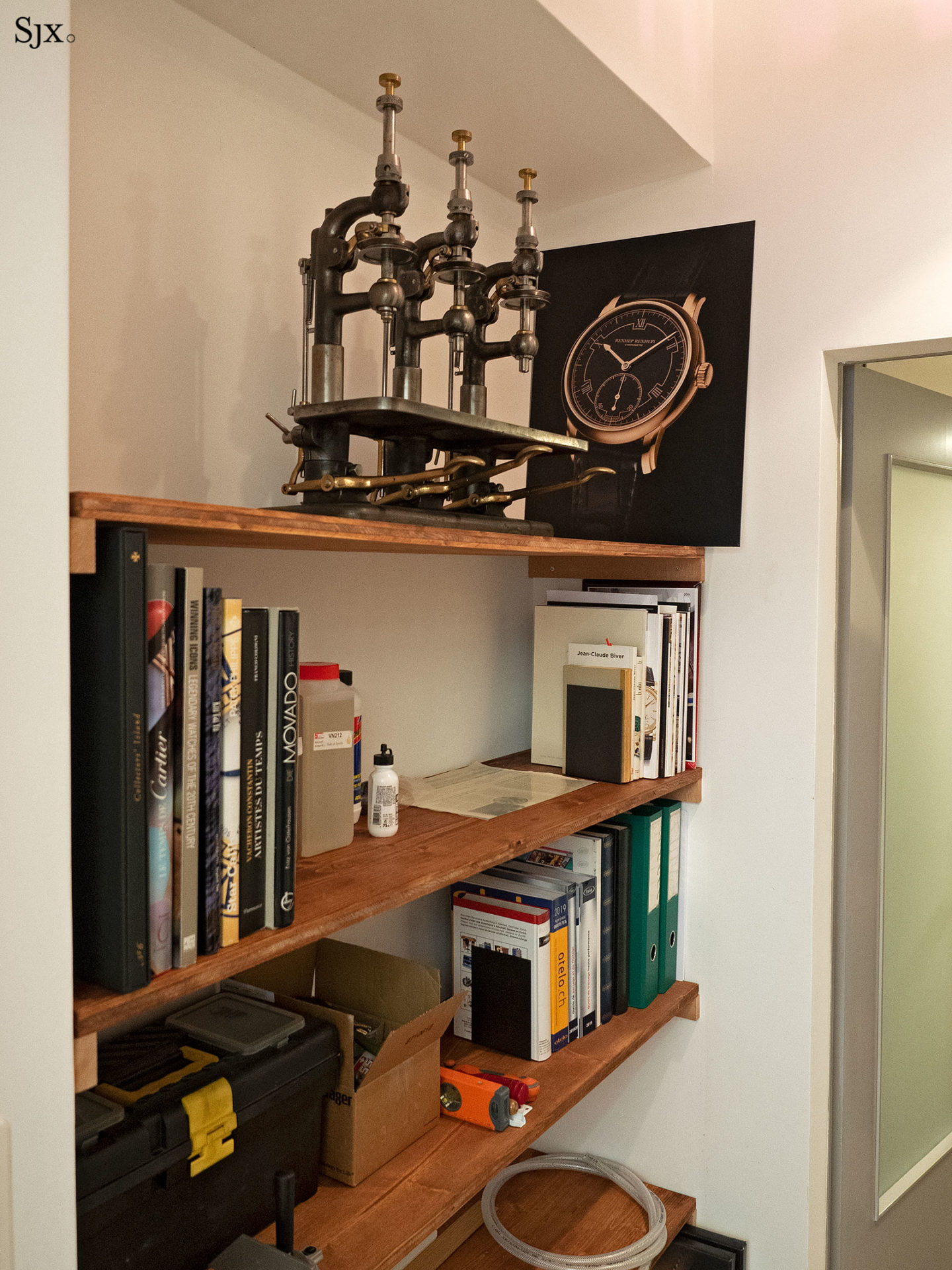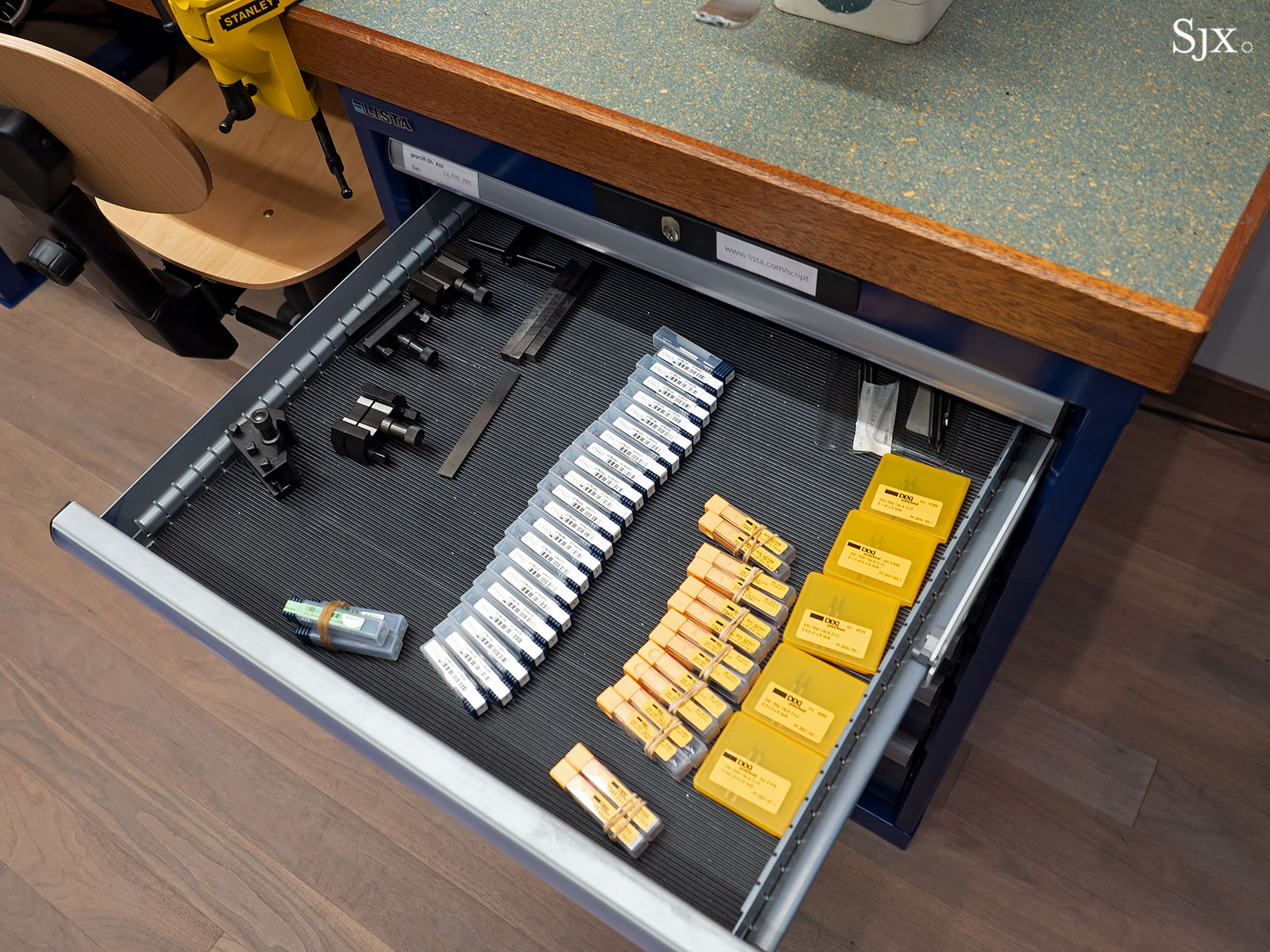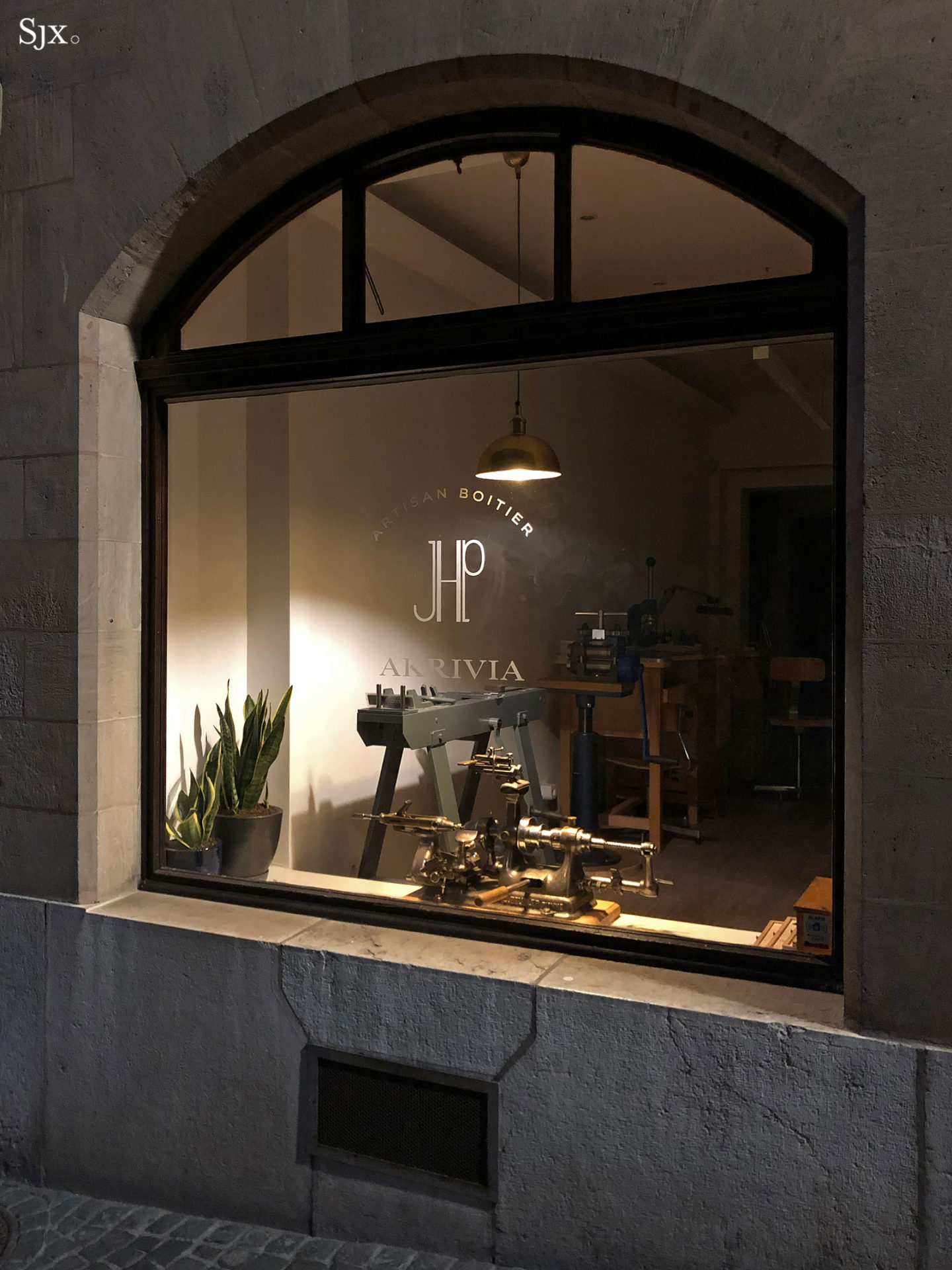 With the case for the Only Watch timepiece out of the way, Mr Hagmann will be producing cases for the standard Chronometre Contemporain watches, as well as working together with Rexhep to design cases for future models. Cases for striking watches are a personal favourite of Mr Hagmann, so there just might be something melodious in the pipeline.
For more, visit Akrivia.com.
---
Back to top.
---
You may also enjoy these.