Profile: Jean-Pierre Hagmann, Case Maker Extraordinaire and a Legend in His Own Time
The tale of the fabled maker of watch cases, he of the maker's mark "JHP".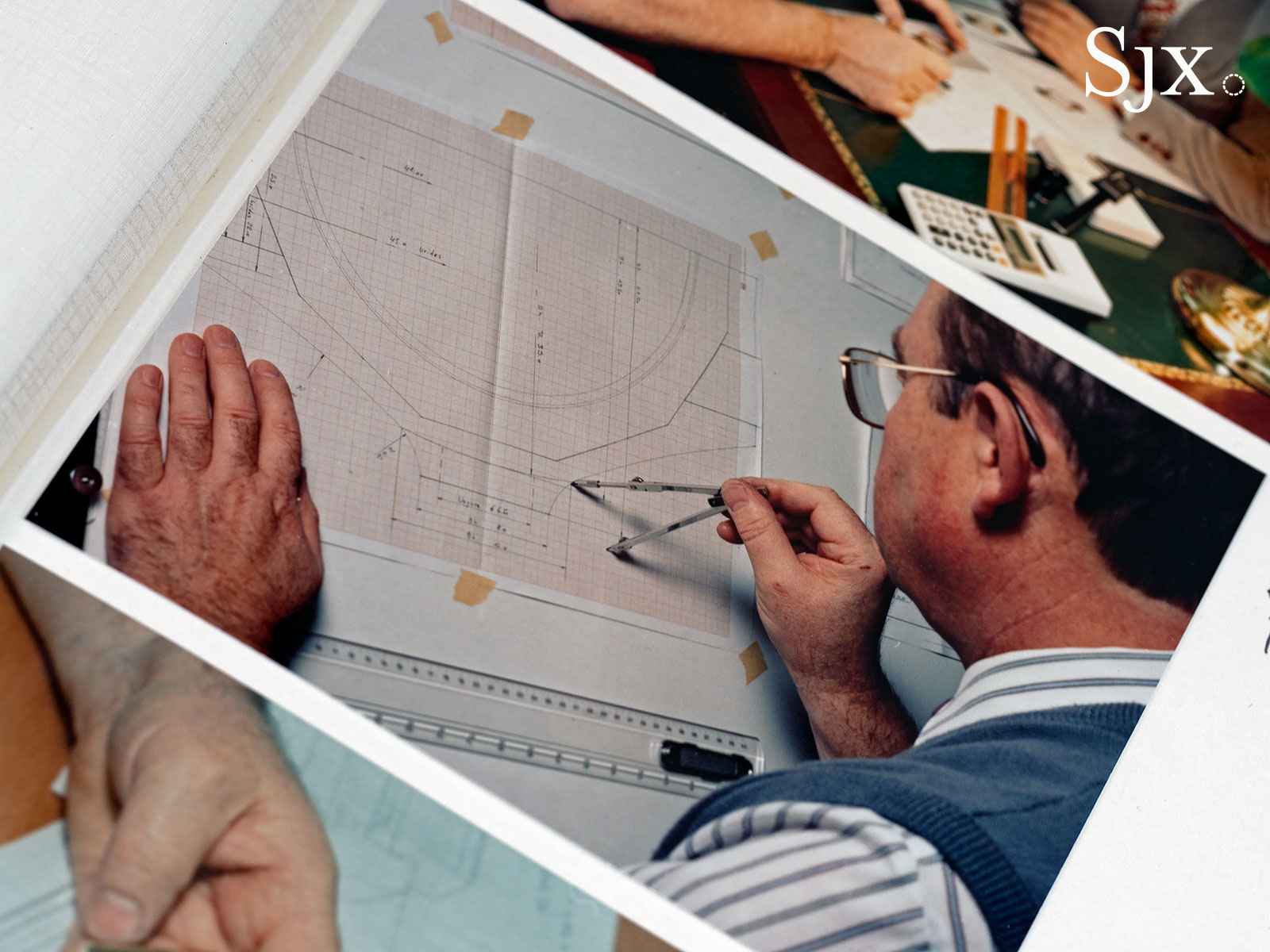 Often described as "celebrated" in auction catalogues, Jean-Pierre Hagmann is arguably the most famous maker of watch cases, or boîtier in industry parlance, of the late 20th century. Guided by his principle of "simple is better but quality is important", Mr Hagmann is one of the few component makers in Swiss watchmaking who has become a marquee name in his own right.
Widely known by his initials "JPH" – the maker's mark found inside his watch cases – Mr Hagmann has made watch cases for almost every significant watch brand in Switzerland, having earned particular renown for the minute repeater cases he made for Patek Philippe.
Now 76 years old and a guest at Dubai Watch Week 2016 thanks to auctioneers Christie's, Mr Hagmann is amongst of the last of his kind, a specialised craftsman who exemplifies the artisanal nature of watchmaking that persisted until the late 1990s, an era that he obviously recalls fondly. His roster of clients included major names like Audemars Piguet, Blancpain and Patek Philippe, manufactures that today produce cases in their own facilities.
A professed classic motorbike enthusiast, Mr Hagmann still goes to his Geneva workshop daily – the vocation is a passion for him – but he has sold the enterprise to Vacheron Constantin. Each morning he turns up at 7am to pass on his case making expertise to a Vacheron Constantin engineer.
---
Even by the prolonged standards of Swiss watchmaking, Mr Hagmann's career has been a grand one, spanning almost 60 years and many of the most famous jewellers, case and bracelet makers of Geneva, the traditional centre of Swiss jewellery.
He started in 1957 as a trainee at Geneva jeweller Ponti Gennari (the defunct company's former premises are now the Patek Philippe Museum) and spent the next four years learning the craft. That period was a quiet one for jewellers with "not much work" due to slack demand for gem-set baubles.
Mr Hagmann then found employment at Gay Freres, the well known jeweller as a junior employee in the watch bracelet department. Mr Hagmann's entry into watchmaking proper came in 1968 when he joined case maker Gustave Brera. There he learnt case making, an art he says is driven by both "creativity and precision".
In 1971 Mr Hagmann moved on to Jean-Pierre Ecoffey, a well known maker of bracelets and chains for watches. J.-P. Ecoffey soon acquired famed case maker Georges Croisier, and put Mr Hagmann in charge of the watch case division. By 1984 Mr Hagmann had enough expertise and opened his own eponymous workshop.
"Rolex, Audemars Piguet, Longines, Jaeger-LeCoultre, Gerald Genta" were just a few of his clients, according to Mr Hagmann. The client roster also included the leading names in independent watchmaking of the 1990s, ranging from Franck Muller to Svend Andersen.
In fact, not only did Mr Hagmann produce the case for the first ever wristwatch tourbillon, an early Franck Muller creation, the case maker also designed and manufactured the first Cintree Curvex, the tonneau case that is now the Franck Muller signature.
According to him, 99% of the cases he produced were either 18k gold or platinum – he says platinum cases require a quarter more work than the same in gold – with steel watch cases usually made for restoration projects.
In those days watch brands were much smaller outfits, allowing Mr Hagmann to nurture personal relationships with many of the employees within the brand. He remembers Madam Dimier, for instance, a designer at Audemars Piguet who created elegant, feminine watch cases in the 1970s. And Mr Hagmann says he knew some 100 of Patek Philippe's employees by name, back when the watchmaker had a workforce about 600 strong, compared to over 1400 now.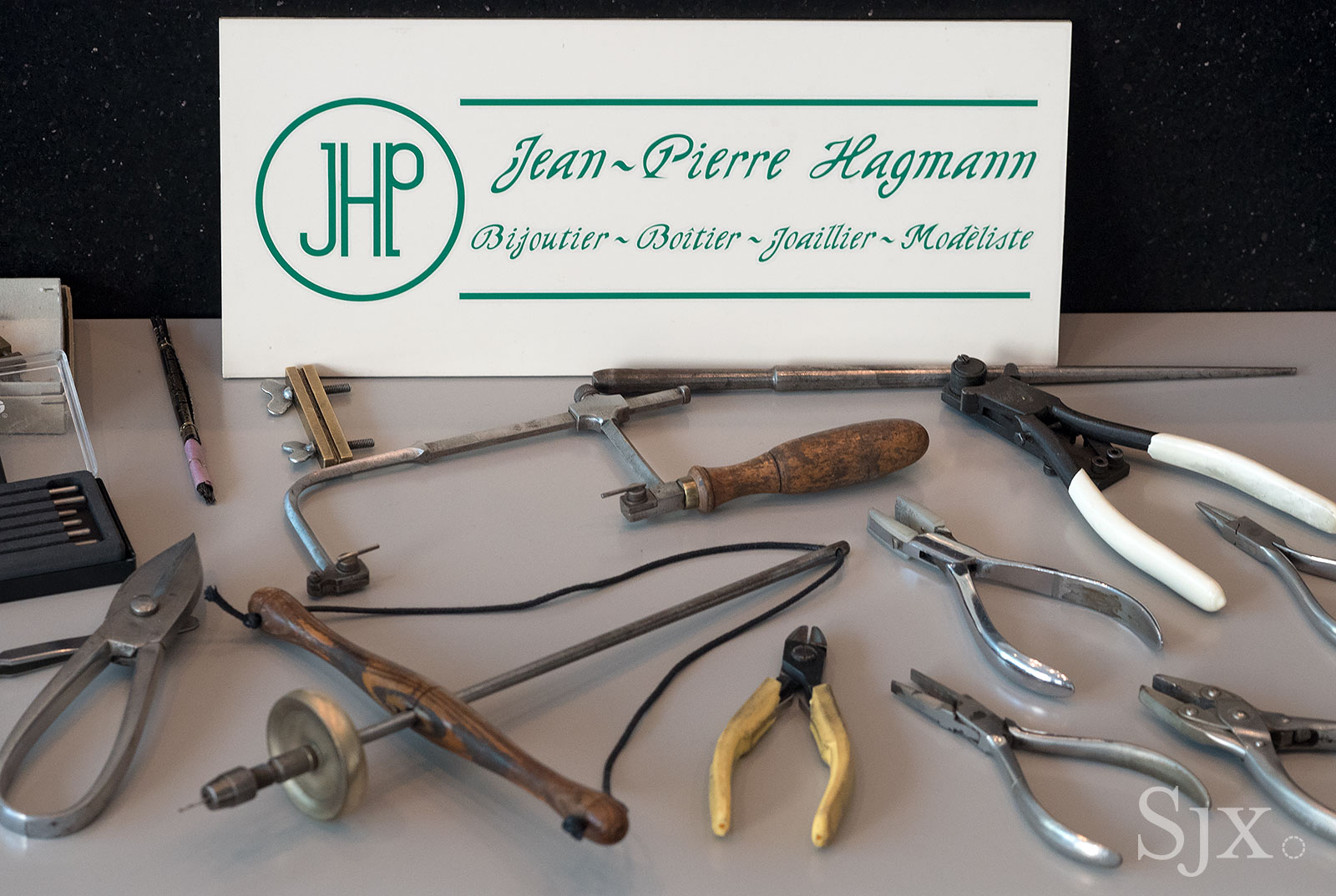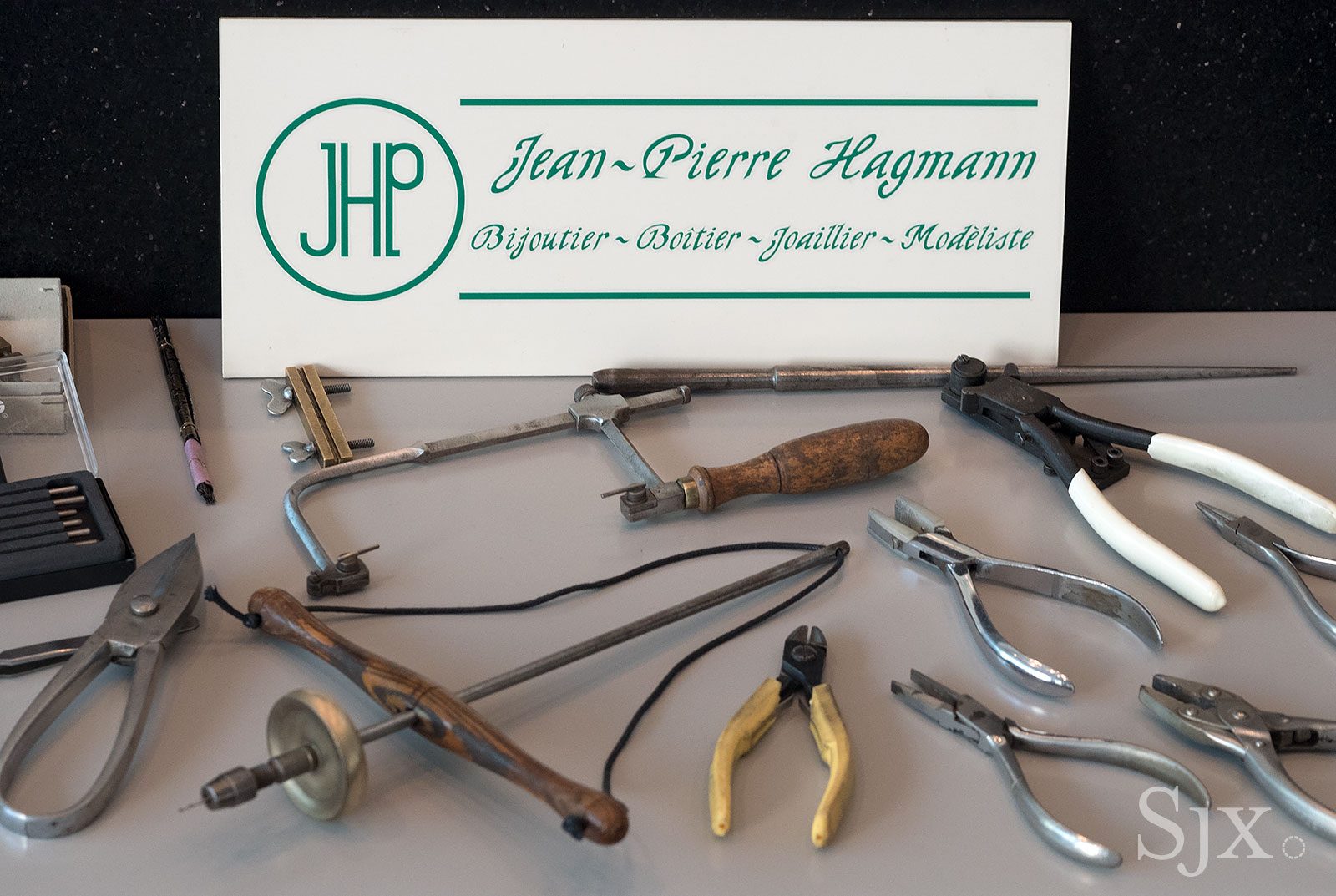 Watch brands would first bring a design drawing to his workshop, which he would then translate into a case construction. Mr Hagmann likens the case manufacturing process to a tennis match, with lots of back and forth on the design and construction of the case.
A crucial quality of a good case maker, according to Mr Hagmann, is to understand the "spirit and vision" of the watch brand, to be able to "think like [the client]". Mr Hagmann sees a parallel in classical music: the composer writes the music, which is then interpreted by the conductor.
And like written music, watch cases back then started out as line drawings on paper, explains Mr Hagmann, with zero electronics or computers. Even the process of making the case was often manual and tedious, with automated CNC machines not having been adopted by the watch industry yet.
Significant calculations had to be done to ensure the cost of production could be recouped, with the cost of the tooling amortised over a sufficiently large production run.
Typical orders were for batches of 200 to 400 case, according to Mr Hagmann, with a minimum of 50. And if the case was for a new, unproven model, the initial order would be between 50 to 100, with hopes for more.
A frequent strategy in those days – and one that is still favoured today – was to start making a particular model only for one gender to test the waters, says Mr Hagmann. If that sold well, the watchmaker would then replicate the case with smaller proportions for ladies, or in a larger size for men.
Mr Hagmann's workshop performed the entirety of the case making process, from the design and construction to the stamping and finishing. Whereas historically case making was often segregated, with craftsmen specialising in specific steps of the process, Mr Hagmann explains he was one of the few vertically integrated case makers at the time.
---
That skill led him to become the case maker of choice for some of the most complicated and expensive watches ever, including the Star Calibre 2000, the monumental grand complication pocket watch Patek Philippe introduced at the turn of the millennium.
According to Mr Hagmann, the Star Calibre case was one of the most complicated he has ever constructed, in fact amongst the most challenging watch cases ever made in Switzerland. Notably, Mr Hagmann says the Star Calibre case was significantly more complex than that of the Calibre 89 (he was asked by Patek Philippe to do it but declined due to a full order book), despite the latter being a more complicated watch.
Mr Hagmann recalls the times he spent with Paul Buclin, a master watchmaker at Patek Philippe, refining the case of the Star Calibre 2000. Mr Buclin was an extraordinarily talented but humble watchmaker, according to Mr Hagmann, a "French genius" who drove a Citroen 2CV to their meetings.
A major obstacle in building the Star Calibre case was its size. The initial design for the case was too massive, explains Mr Hagmann, resulting in an overly heavy case that did not do justice to the chiming mechanism. One facet of the solution was the open-worked covers on both sides of the watch case.
Mr Hagman says he delivered 26 cases for the Star Calibre 2000 – a feat that took six weeks to accomplish – with only one being returned by Patek Philippe for adjustments, a fact he is immensely proud of.
---
But more so than the Star Calibre 2000, Mr Hagmann is inextricably linked with Patek Philippe because of the cases he built for the watchmaker's minute repeating wristwatches, namely the refs. 3974, 3979 and 5029, for which he produced 80, 80 and 75 cases respectively.
Mr Hagmann's watch cases are famous enough that Patek Philippe repeaters hallmarked "JHP" are singled out in auction catalogues, since some collectors find them more desirable. He produced some 1500 repeating watch cases in all, with about a third going to Patek Philippe.
So what was his secret? There are "no specific rules", says Mr Hagmann, with repeater case construction similar to building a violin or guitar – the sound produced can be very different from what is envisioned. And compounding the problem is the fact that minute repeating wristwatches tend to vary in shape and size, requiring lots of trial and error to perfect the sound.
That being said, Mr Hagmann does offer some basic guidelines. To start with, smaller and lighter cases produce better sound, with gold being a superior metal to denser platinum. In particular, he singles out rose gold as the best choice for a repeater case, because the composition of the material makes it stiffer than other gold alloys.
Mr Hagmann also adds that the stability of the repeater movement matters as well, with the ideal striking movement being flat and stiff.
More specifically, Mr Hagmann also says a repeater watch case should be no thicker than 0.5mm on each side of the movement. And he adds the crystal should be "bombé", or domed.
Mr Hagmann's repute as a builder of the finest minute repeater watch cases came not just from their quality, but also the innovations he pioneered. Many were revolutionary at the time, but as many of his inventions were not patented, today "everyone copies him" as he puts it.
One of his key developments was the recessed track on the side of the watch case for the repeater slide that is now the industry norm. This was originally developed for Patek Philippe, which has now makes its own watch cases with the same feature.
Historically the slide was mounted on the surface of the case side, attached on the inside with a screw, which meant occasional instability and off-centre alignment, according to Mr Hagmann.
His solution, now seemingly elementary but a major breakthrough at the time, was a channel for the slide, both to secure its lateral position and guide its motion when in use.
---
While Mr Hagmann is best known today for his wristwatch repeater cases, he states in no uncertain terms that the most difficult task in case making involves pocket watches, specifically savonette cases with hinged covers, also known as hunter-case watches.
Savonette translates as "little bar of soap", a name that stems from the fact that such pocket watch resemble a well-used bar of soap, says Mr Hagmann.
In the past, building a pocket watch case was complex enough that each component of the case, from the bow to the crown, was built by a specialist. Five different specialists were required to complete a pocket watch case, says Mr Hagmann.
According to Mr Hagmann, one of the most testing steps in building a savonette pocket watch case is the sprung and hinged lid. In fact, Mr Hagmann adds that the construction of the spring and the locking mechanism in the lid were separate specialities in the past, giving the mastery needed for each.
The ideal savonette lid opens silently to a 82 degree angle, says Mr Hagmann. And a savonette cover should open and close firmly but not violently, explains Mr Hagmann, adding that adjusting the tension of the lid could take up to two hours.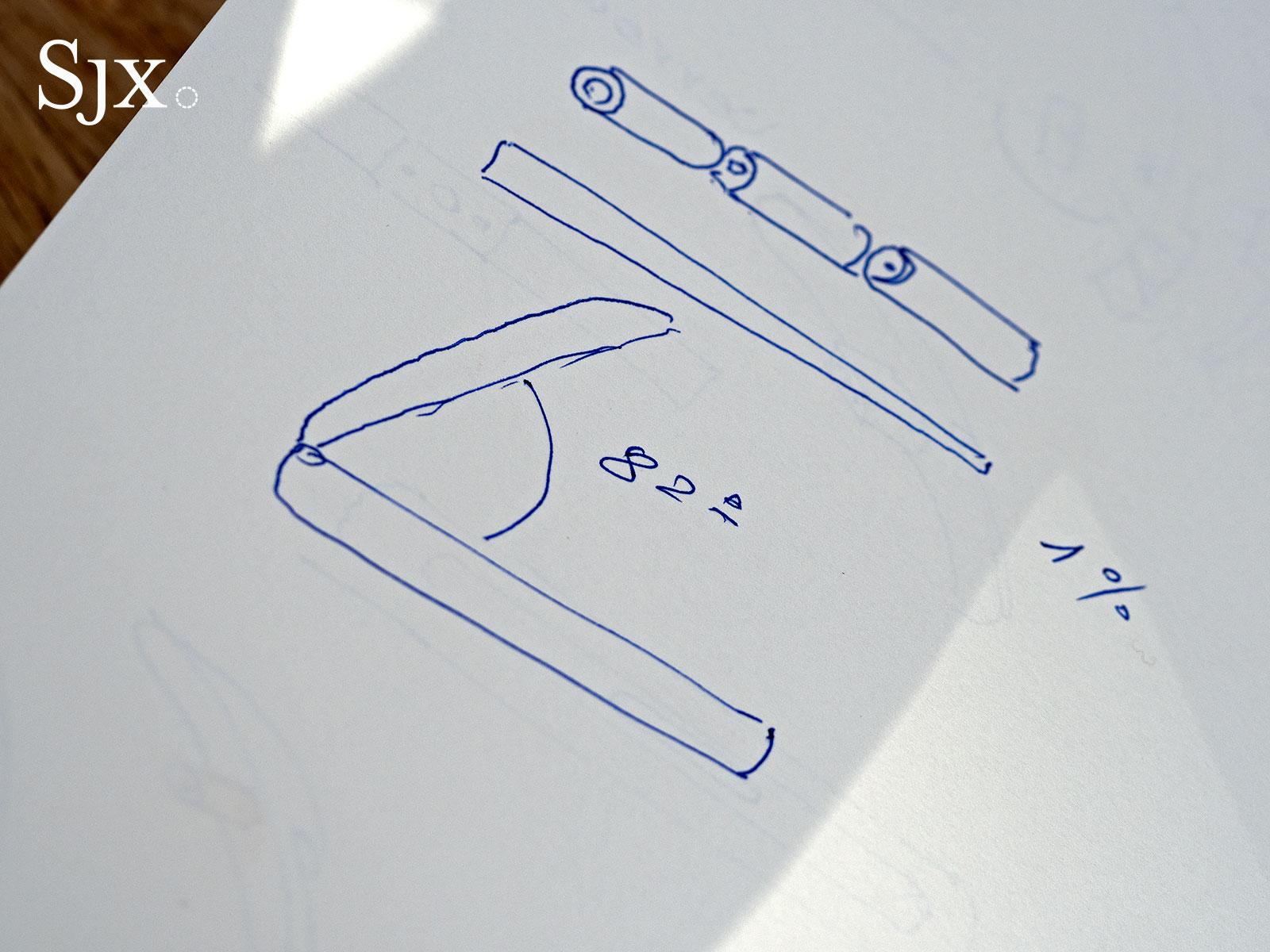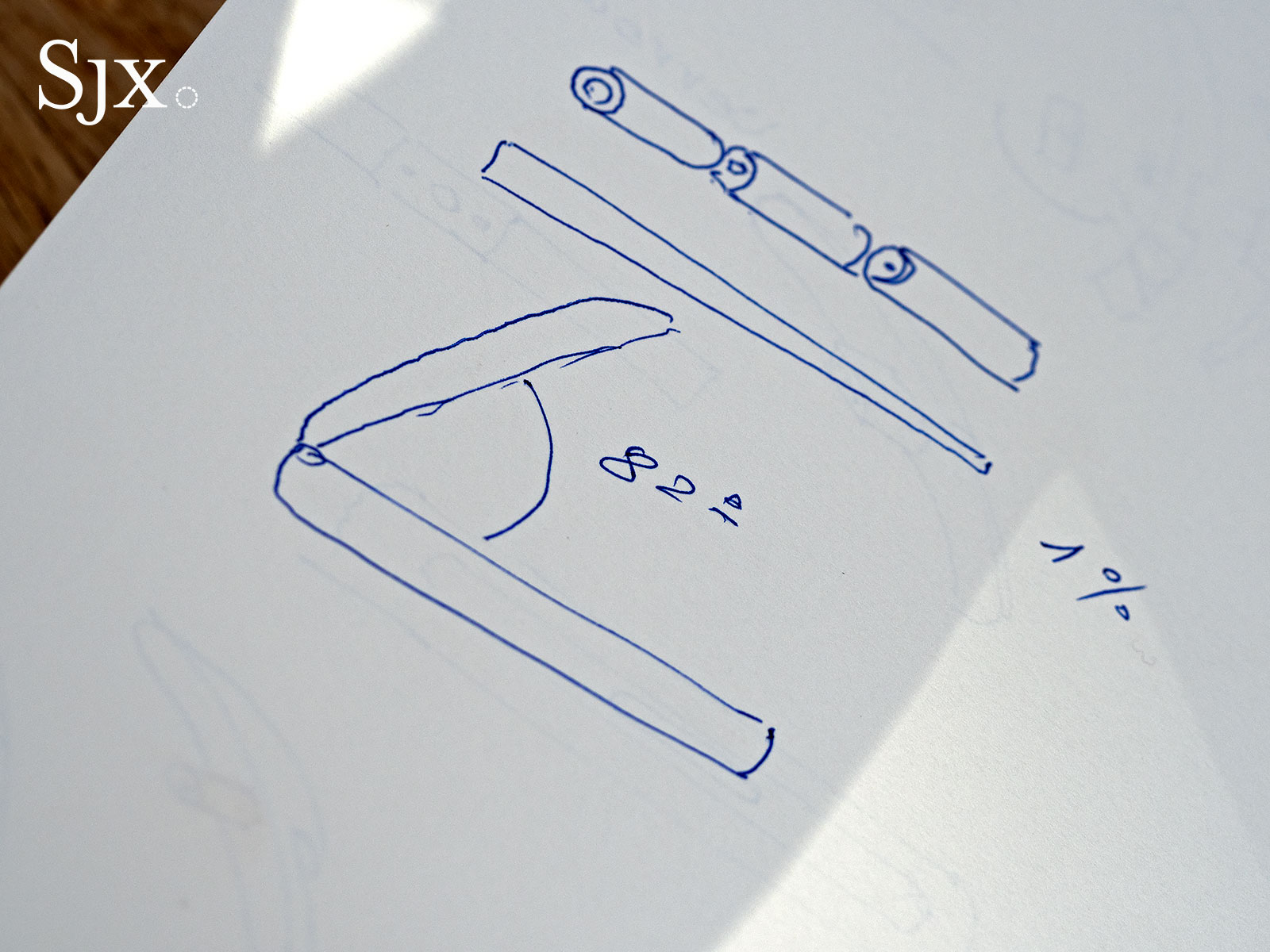 He remembers that Patek Philippe was especially demanding in the construction of its pocket watch cases, giving him specific instructions that the lid mechanism should be elegant, fine and smooth.
Building pocket watch cases is particularly rewarding, says Mr Hagmann, because it puts him amongst the great watchmakers of history. He cites vintage Breguet, Vacheron Constantin, and even Danish watchmaker Urban Jurgensen, as having made particularly fine watch cases in the past. His work is merely a continuation of this centuries old craft.
---
Today Mr Hagmann still practices his craft, going to the workshop daily, though he no longer works full days. With watch brands increasingly building watch cases in-house, or acquiring case specialists, Mr Hagmann represents an increasingly scarce breed of Swiss artisan. And more than that, he is one of the few craftsmen who has become a legend in his own time.
A special thanks to Eliane Sarr Julia for translating, The Portsmouth Group for setting it up, and Remy Julia of Christie's Dubai for bringing Mr Hagmann to Dubai Watch Week.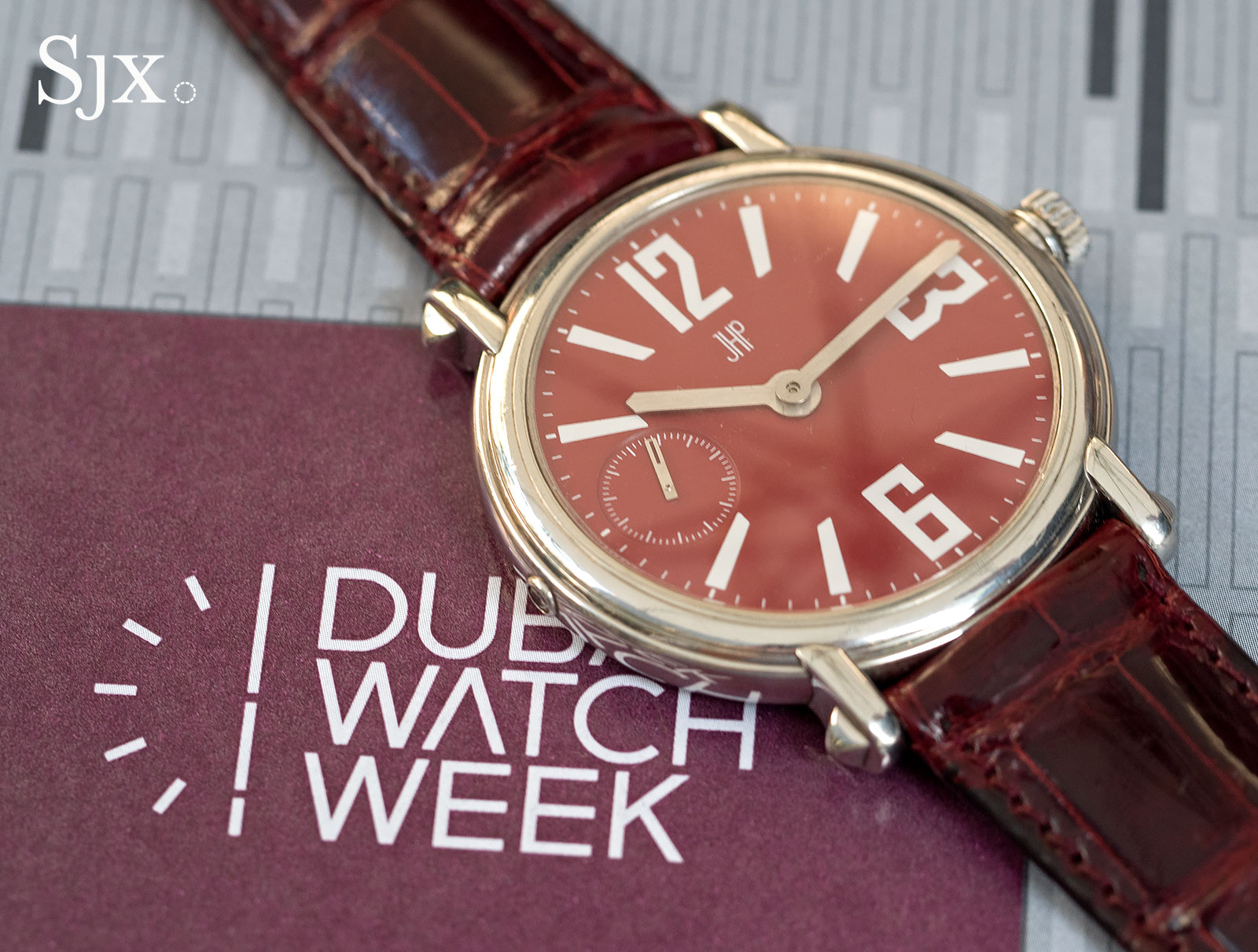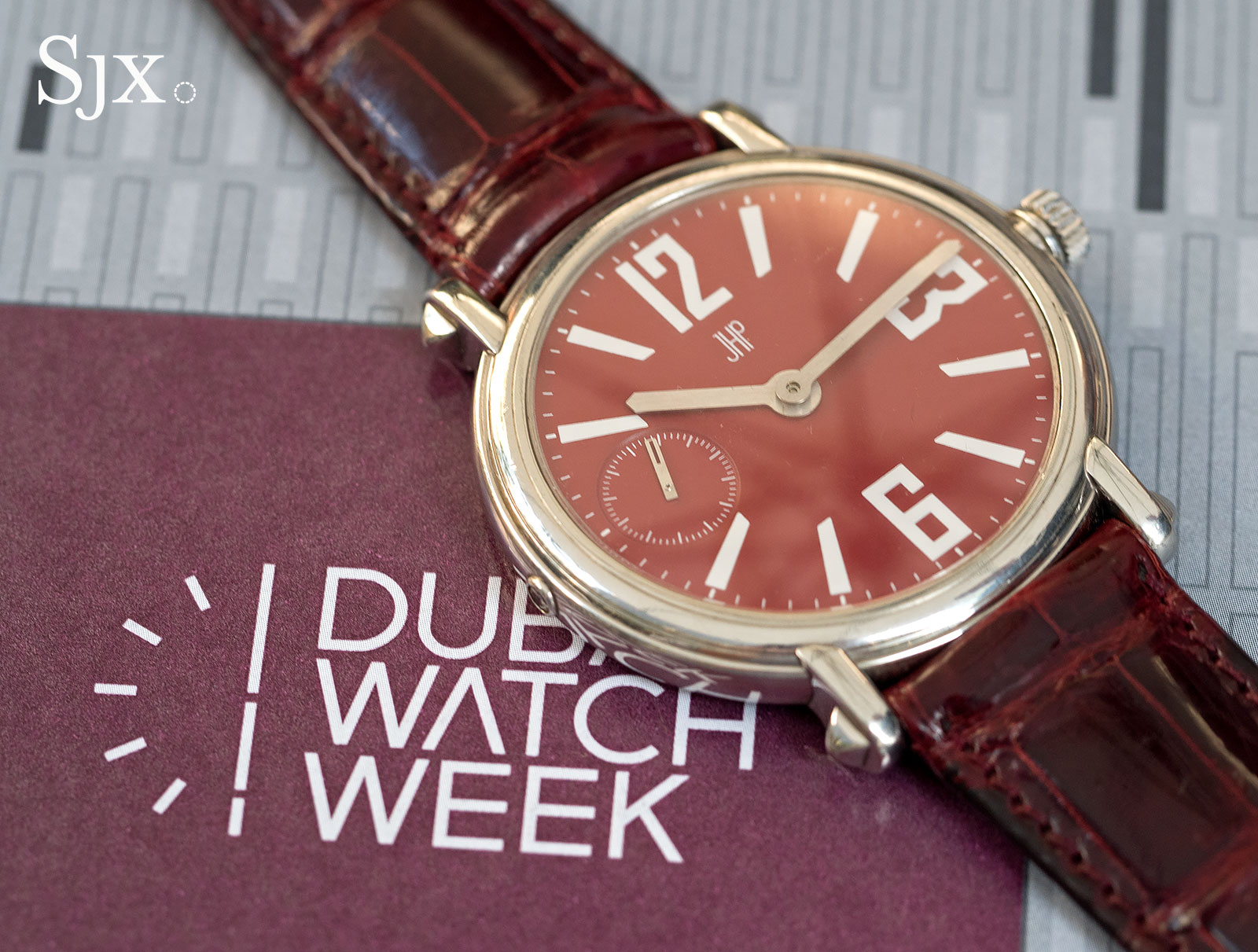 ---
Additions November 19, 2016: After G. Brera, Mr Hagmann worked at J.-P. Ecoffey before starting his opening workshop. Number of wristwatch repeater cases made for Patek Philippe added.
Back to top.
---
You may also enjoy these.