Introducing the Döttling Guardian, bulletproof portable watch case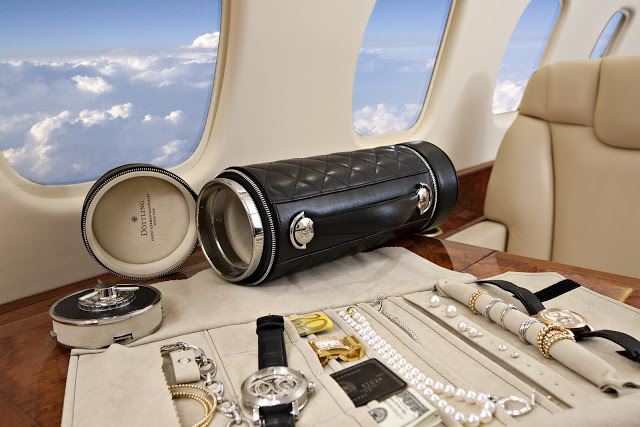 Döttling, the German maker of over the top watch storage, now offers a practically indestructible portable watch case.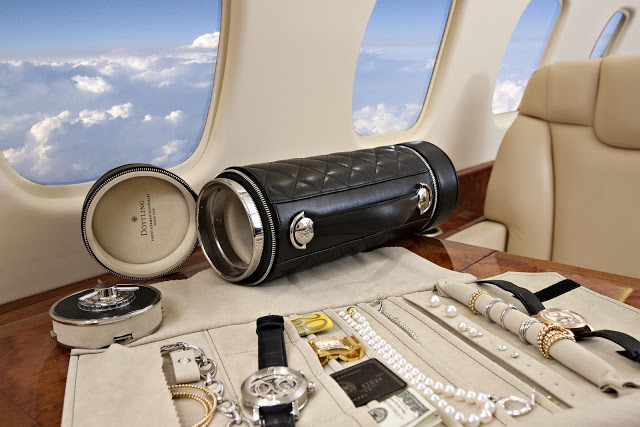 The Döttling Guardian in its natural environ ment
The inner core of the Guardian is made from carbide, covered with aramide carbon fabric and polycarbonate. And the lid is actually a miniature safe door with a three digit key lock. If the Guardian is ever misplaced, the GPS tracking device inside will enable its owner, or his minions, to track it down, and presumably punish whoever pilfered it.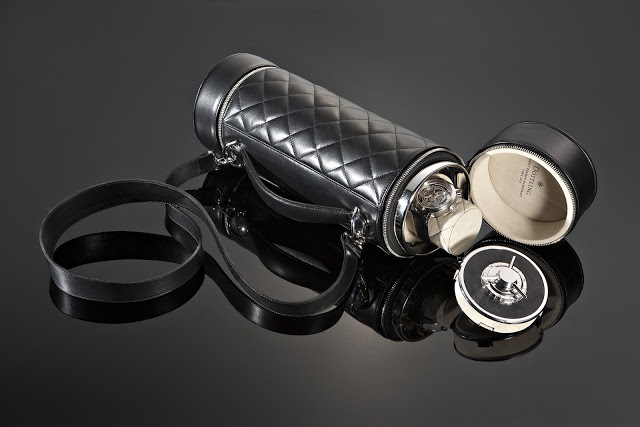 Weighing a mere 4 kg, the Guardian measures 35 cm long and 13.5 cm wide, and is fitted with a shoulder strap as well as carrying handle.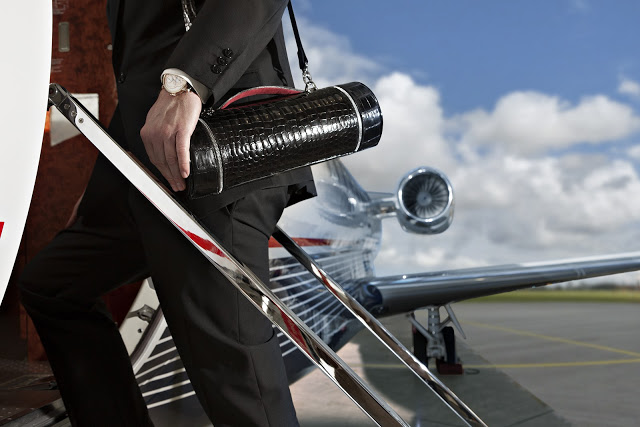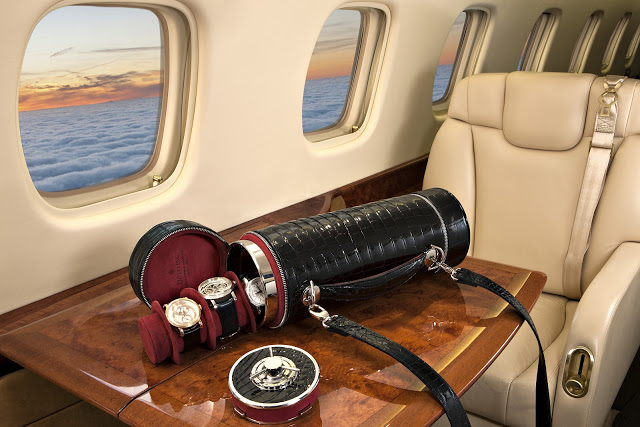 It can be customised in an endless array of covering materials. The retail price is EUR12,000 for the calfskin covered version while the crocodile version is EUR14,500. – SJX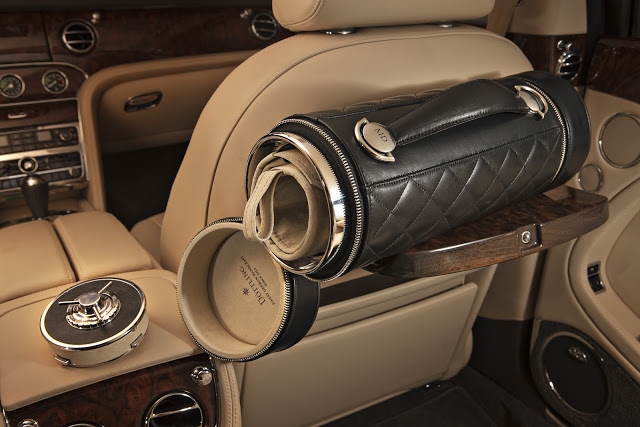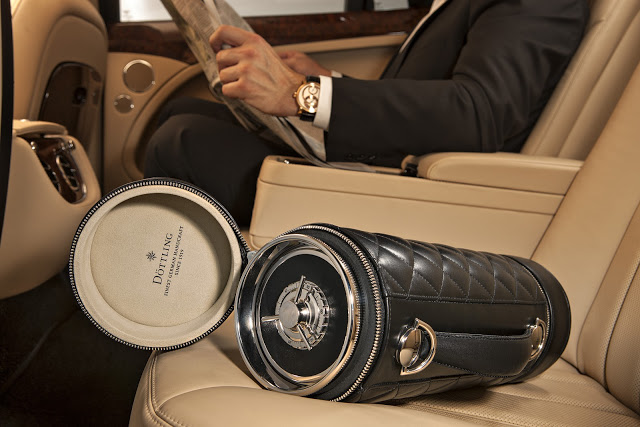 Back to top.
---
You may also enjoy these.